Video editing plays are significant in making a video engaging, fascinating, and awe-inspiring. Therefore, you need to express your creativity while editing videos. In this article, we will give you some video editing ideas to make creative videos.
We will also share a beginner-friendly video editor for your to make stunning videos, which is called iMyFone Filme. It is easy to use, even for beginners. With full basic and advanced editing features, Filme is the best choice as a comprehensive video editing tools. You can download it below and try it out for free!
Part 1. 10 Creative Video Editing Ideas and Techniques
Below we will show you top 10 creative video ideas for yor choice, just keep on reading!
1) Create/Use Transitions
Transitions play an important role in videos. Whenever you want to join different video clips, or you need to switch from one state to another, transitions are useful. There are preset transitions as well that you can use without any hassle. However, you can create your own transitions like a pro.
You might have seen content creators place their hand when they transition from one state to another in a video. Similarly, you can create different types of transitions, such as jump transition, slow-mo transition, clothing transition, and zoom transition. You can attract your audience through your creativity.
2) Simple Visual Effects
Visual effects take your videos to the next level and help them stand out from the crowd. If you are an expert and you know how to create simple visual effects, you should try it out. You can create different types of visual effects using Adobe Premiere Pro, Blender, and other advanced video editors. Your videos will look more creative and awe-inspiring, but it is pretty difficult for new users.
3) Important Cuts
Cuts are transitions that we commonly use. There are various types of cuts commonly used in video editing. These cuts give your videos a unique and attractive look. Some of the cuts might look easy to implement, but if you implement them at the right instant in the video, they will surely create a good impact on the viewers.
Some of the common cuts are,
Jump Cut: It is just like a fast-forward mode. You can jump a few frames that are not necessary. Those frames can be deleted, and the effect created because of the cut is fantastic.
Fade In/Out: These two types of cuts are common. The users are pretty much familiar with them. These are available almost in every video editor.
J and L Cut: These two cuts are the opposite of each other. In the J cut, the audio precedes the video. It means the audio of the first video clip will end, and you will hear the audio of the next clip while seeing the end of the first video. The L cut is just the opposite of that; the video precedes the audio.
Montage: This is used to show the transformation or change in a character. You can consider it as a summary of a big journey. After the montage, you see the final result.
4) Control the Speed of Video
Control speed of a video is quite simple, and you can do it in any simple video editor, but it can make your videos mesmerizing. You might have seen videos with slow-motion effects and fast-forward scenes. All these create a different image in the mind of the viewer. Slow-motion pieces give more details to the viewer and create a mesmerizing effect.
You can split your videos into several parts and apply different speeds. In Filme, you can speed up and slow down your video. The speed ranges from 0.1X to 16X.
5) Add Stylish Text
Adding text is a good idea to make your videos more engaging. If you want to interact with the viewers and audience, you should use text. It also describes your videos and elaborates on various aspects. For instance, if you have created a slideshow of your tour, you can show the names of the places on each slide. You can also ask questions and add thought-provoking captions to the videos.
6) Apply Effects
Effects are quite common in short videos, and you can also use them in other types of videos. The best thing about effects is that they create a mesmerizing colorful effect that resembles the situation. It gives more feel to the viewers.
7) Grab Catchy Animations
Animations can easily grab the attention of the viewers. You can create text animations, animated slideshows, motion graphics, and 2D & 3D animations. You can use advanced tools for creating amazing animations. But if you are a beginner, you can use preset templates and animations in your videos.
8) Use Colors Wisely
You might think color can't make your video creative. However, this doesn't seem right. The color you choose expresses your creativity. The perfect combination of color and theme makes the video more attractive and eye-catching. Picking the right color combination and making everything according to the contrast is a good idea to make your videos up to the mark.
If there are some serious issues with the colors of your video, you should think about color correction.
9) Mix Music and Sound Effects
Adding relative music and sound effects can make the video more engaging. You can place different sound effects on the timeline according to the situation. There can be laughter, a bell sound, scary voice, or anything that can convey the message more clearly. Mixing sounds is only possible if you have multiple tracks on the timeline. You can then add music and sound effects at the same instant.
10) Add Graphics
Graphics also make your videos more alluring. You can use images, stickers, emojis, GIFs, videos, or anything that can make your videos appealing. You add these graphics to the video. This is possible in video editors, such as Filme and Adobe Premiere Pro.
Part 2. Best Video Editing Software to Better Edit Videos
1. Filme- For Beginners
Filme is a perfect video editor for beginners. If you have no experience in video editing, this is the right video editor to start with. You can create awesome and eye-catching videos without any hassle. It has a user-friendly interface, and there are hundreds of tutorials, guides, and blog posts available on the official website to guide new users.
Watch this video to see how to use Filme to create a stunning video:
Add Transitions:You can do almost everythinga in Filme, including the things we have discussed in the previous part. Filme has a vast library of transitions, and there are 100+ transitions to date. You will also find hundreds of filters and effects for your videos. Filme also updates the software and adds new features several times a month. The best part is that you only need to click on the transition you like, and it will be added to the video.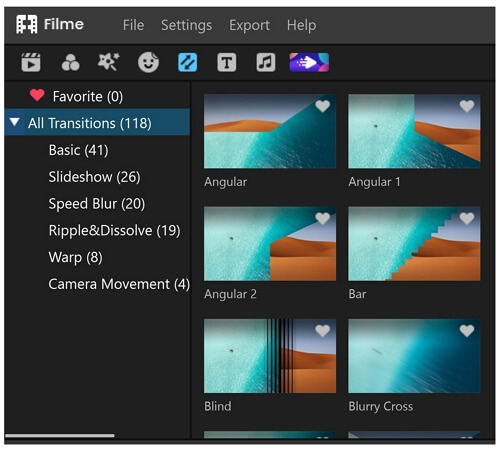 Add Texts:You can add catchy titles, subtitles, captions, and end titles to your videos. There are various styles, and Filme offers many fonts. You can place the titles without any hassle.
Adjust Video Speed:You can control the speed of the videos and audio with accuracy. You can apply various cuts that we have discussed in the previous part. All can be one within a few clicks.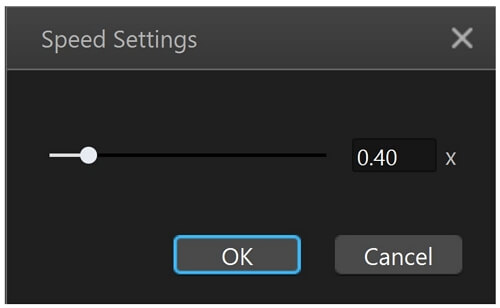 Add Video Templates:Filme also has a wide range of templates. You can create animated slideshows by using templates, and there are hundreds of templates for different events and occasions. You only need to select the images and add them to the template.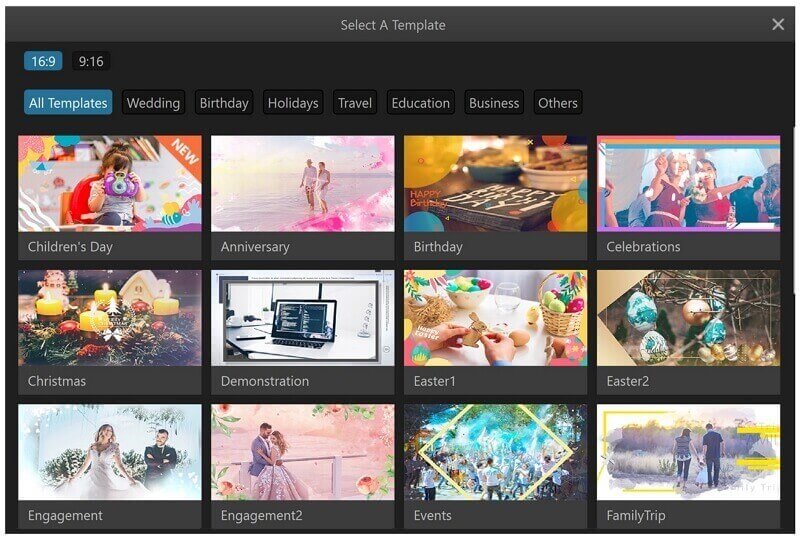 The timeline of Filme allows you to have multiple audio and video tracks. Thus, you can add different objects and sounds together to create something attractive. You can select music and sound effects from Filme's own library.
Overall, Filme has everything that a video editor needs. It provides simple ways to edit videos, and beginners can enjoy professional editing and have fun.
Adobe Premiere Pro is a professional video editor used for filmmaking and creating commercial videos. It is a high-end and advanced-level video editor. You can do almost anything and turn your imagination into reality.
You can create your own transitions, animations, stunning effects, or anything you like. Everything is possible in Premiere Pro, but it requires expertise. Beginners need to learn it to do anything, and they learn about the tools with time. It takes months and even years to be an expert or intermediate video editor. Moreover, it is quite expensive for beginners.
Text, color control, speed, cuts, visual effects, and everything you expect is available on Premiere Pro. It is a complete and all-in-one tool for professionals. If you want to take your video editing to the next level, this is the best software.
Also Read:
Adobe Premiere Pro Full Review >>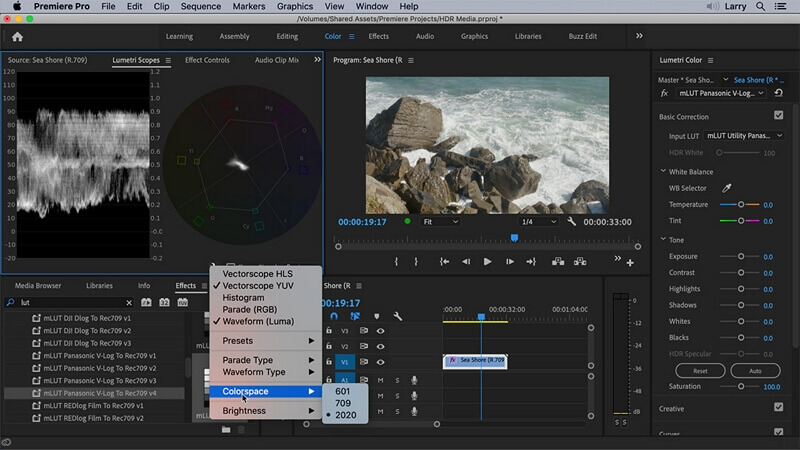 Final Words
We have shared some creative video ideas for you. If you want your video stand out from the crowd, you need to think outside the box. You can use any of the ideas we have discussed and express your creativity. We recommend Filme for beginners as it is a beginner-friendly video editor. It has everything you need to create a perfect video. If you are an expert, you can use Premiere Pro to create stunning videos.