The tribute video is an excellent way to honor loved ones because nothing can replace the precious moments shared with friends and family. These videos are generally made for a reason or an event such as a wedding, birthday, reunion, and anniversary celebration. Whether you are going to make a funeral or tribute video for different events, you will need creative tribute video ideas as well as a powerful video maker. You can also make fantastic videos to remember a family member or friend that is no longer. However, creating a tribute video with photos, set to music, and blended with different effects can capture the memories forever. When you combine memories in the form of video, it will provide a visual reminder of the special events that you have spent with your loved ones.
5 Best Tips for Making a Tribute Video
Here are some senior tribute video ideas that will be helpful for you to turn average videos into a stunning one.
1. Create Captions:
The use of photos is a beautiful way to express a story, but the addition of a little context is the best tribute video idea. That's why incorporating captions to the photo of a loved one will make you able to create unique moments. So if you want to make a memorable tribute video, try to keep the captions short and relatable to the event.
2. Use Blurred Backgrounds:
If you are in search of the best ideas for tribute videos, you must try blurred backgrounds. When you wish to properly showcase the biggest moments of someone special through a tribute video, you don't want it to look like a simple PowerPoint video. It should be beautiful, magical, professional, and stunning. Therefore, using a personalized blurred background is the perfect tribute videos idea and the best way to create magic in the whole video. Many video editors allow users to select an advanced option like blurred effects. In this way, you will be able to add more customization and depth to the photos you are showing.
3. Select Perfect Cover Photo:
One of the ideal memorial tribute video ideas is adding a cover photo twice; once on the DVD jacket cover and again on the DVD menu. So always make sure from the person which photo he/she would like to use as cover. Furthermore, pay attention to the fact that how your content will look on the screen because almost all cover photos ultimately crop into a 1:1 aspect ratio to avoid distorting, stretching, and thinking of the cover photo. Therefore, you might need some additional adjustments to give the video a great tune overall.
4. Add Custom Music:
Music is one of the powerful tools to give a professional touch to video content. It is the best way to evoke memories, emotions, and celebrations. Moreover, adding music is one of the best ideas for a tribute video because it will instantly transport someone back to a specific moment. That's why adding custom music is the best way to add another level of customization to highlight their life events.
5. Use Motion Effects:
Motion effects are ideal to create sensory impact, but avoid using the same effects on every photo. Try to plan around with different effects to make an engaging tribute video. When you have multiple people in the photos, always remember that every motion effect should focus on one person.
Also Read:
Best Tribute Video Examples:
Creating a video for family or friends according to events is the perfect way to capture memories. You have different professional software that offers the best tribute video songs ideas to make classy videos affordably and easily. In this way, you will be able to make complete personalized tribute videos with a few clicks of the mouse. You can upload these videos to the internet or convert them to DVD form according to your choice. Let's review some of the best tribute video examples as they will give you different tribute videos ideas.
1. Funeral Tribute Video:
One of the best funeral tribute video ideas is collecting the photograph of the family with the person to create a professional tribute video. Creating a video from the pictures of special events and memorable occasions is the ideal way to collect a wonderful collection in one place. Different video editors have funeral video editing themes as there are many funeral tribute video ideas to create engaging and wonderful videos. So using advanced funeral video editing technology will simply import, edit, crop, or touch up photos to make high-quality tribute video.
2. Memorial Tribute Video:
The creation of a video to celebrate someone's life is one of the best memorial tribute video ideas. You will find different slideshow makers with a variety of templates that let you commemorate different life events. The memorial tribute video can be shared privately, posted on Instagram or Facebook, and can be used for funeral slideshows. Therefore, it depends on you how you combine memorial templates in a comforting, respectful, and heartwarming way.
3. Military Tribute Video:
Military personnel are the one who is a real hero and deserve special tribute. Therefore, if you want to tribute someone special who served his/her country, you can make a military tribute video for them. You can put together their different life events to make a tribute video for their loved ones when they were on active duty or enjoying with their comrades.
Make Tribute Video with iMyFone Filme:
iMyFone Filme is one of the best video editors as you will get plenty of senior tribute video ideas with this amazing tool. Filme lets you capture your precious life activities in videos or slideshows creatively. This software has some unique features and also provides access to different tools to its users. You will get distinct ideas for tribute videos with a perfect editing level and user-friendly interface. Moreover, the software is the ideal choice if you want to edit funeral videos. You can create memorable tribute videos with just a few clicks. Whether you are a semi-pro or beginner, it will make it easy to edit videos according to your satisfaction. So if you are looking for free video editing tools that provide different ideas for a tribute video, iMyFone Filme is the best choice.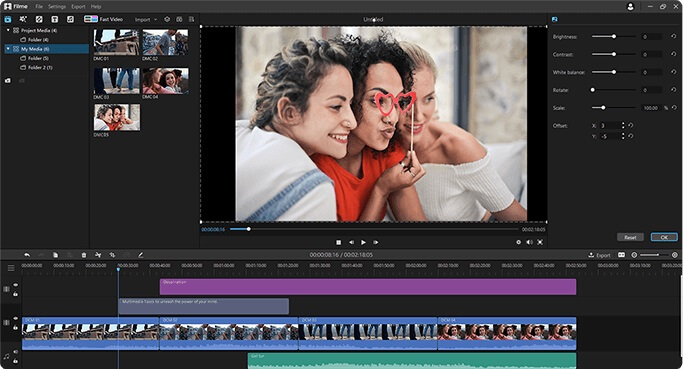 Key Features:
Here are some unique features of iMyFone Filme that are essential in a tribute video maker.
Fast Video:
The Filme provides fast video feature to its users. While using this feature, Filme will introduce readymade themes, templates, effects, and music. For instance, when you select the funeral template, Filme will create a slideshow automatically.
Effects:
Effects make the video more creative and appealing, and you have access to different significant effects in Filme. The addition of effects is one of the creative video tribute ideas because it will refine the slideshow and make it vivid. Furthermore, adding effects is also beneficial in the case of low-quality images.
Transitions:
Transitions such as blur, zoom or fade seamlessly compile two clips, and this feature is ideal when you want to display your tribute video neatly.
Text Options:
iMyFone Filme offers different options that you can add to your video by writing heartwarming captions to highlight the event.
Audio:
Adding meaningful music to the tribute video is very important, so Filme has different audios ranging from various genres. Therefore, if you want to save your video from copyright music, you can select iMyFone Filme.
Pros:

Full customer support for both phone and browser

Different themes to increase beauty of content

Amateur video editing tools
Steps on YouTube Video Editing by Filme:
Let's explore how to quickly edit YouTube videos using iMyFone Filme.
Step 1- Import Media:
The first step is to import the video you want to edit into the software. You can do so by opening Filme and clicking the white and black icon on the left side of the screen. Moreover, you can also add colorful pictures or whatever suits your video content.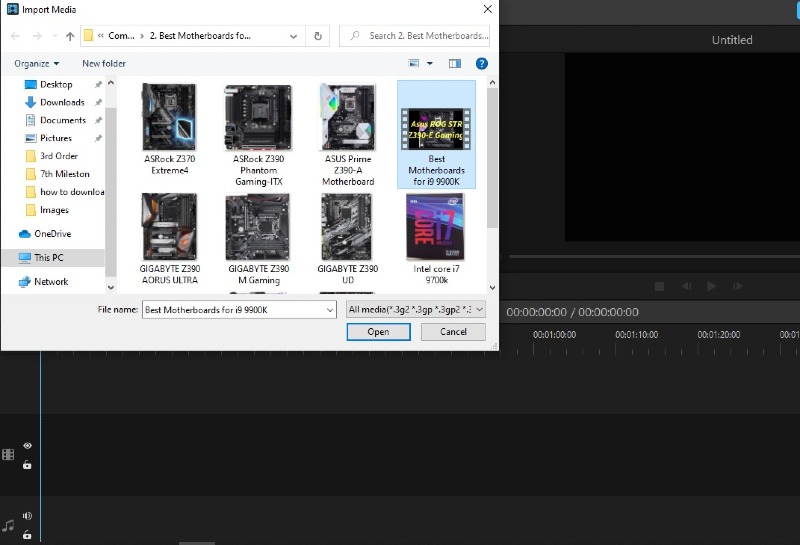 Step 2 - Add Effects and do Basic Edits:
You can edit your YouTube video by rotating or pressing "Ctrl + E", and you will see a menu on the right-hand side. Here you can add transitions and effects to the content from different available options.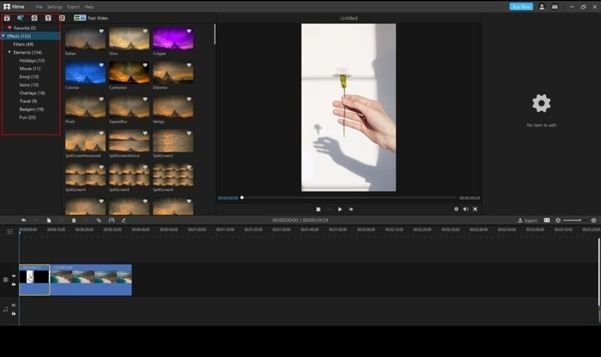 Step 3 - Add Music According to your Video:
The next step is to add music or song into your video that will keep the audience engaged. The iMyFone Filme offers customized music, and you can add it by clicking the music icon in the top toolbar.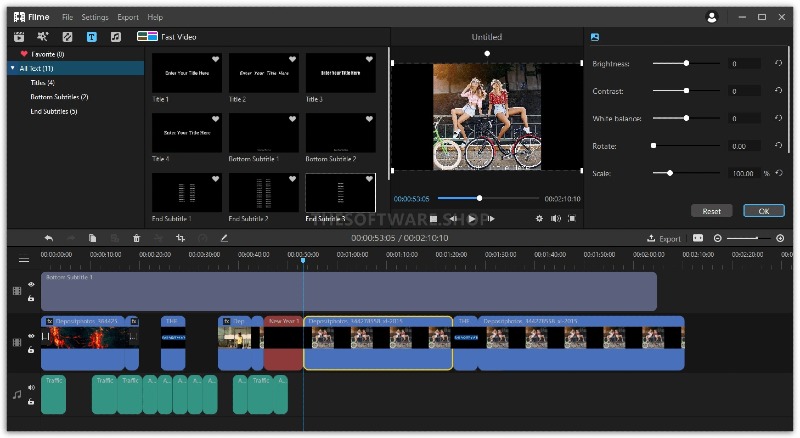 Step 4: Add Text:
With Filme, users can also add text to the YouTube video. To do this, tap on the "T" icon in the same toolbar as the effects and music, and choose different fonts.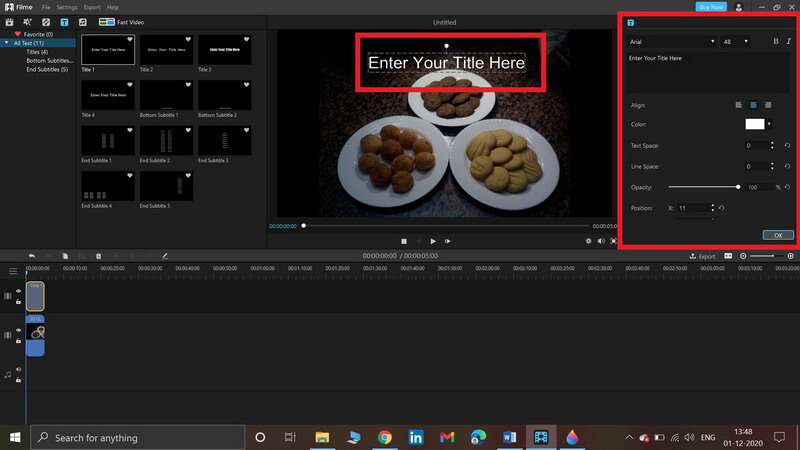 Final Talk:
Creating tribute videos is becoming the norm on most different life occasions. We are fortunate to live in an age where we have creative tribute video ideas to capture the essence of our loved ones on film. However, using tribute video software is the best way to arrange the musical and photographic memories in video form. With the help of these tools, you will get several funny video tribute ideas to bring back memories of special times. Therefore, choose the best tribute video maker and save your life events in one video.