Amazing video marketing ideas for real estate agents have proven to be a successful strategy in promoting their business. It is a crowded market and you have to follow unique ideas that will make you stand out from the rest and boost your business which will eventually improve your growth rates and will attract clients. In this article, we will thoroughly discuss incredible real estate video ideas which might be helpful because videos can be used as an effective tool to get more clients and increase the inflow of cash.
7 Easy & Effective Ideas for Real Estate Videos
Real estate marketing video ideas that are creative and captivating are specifically made to allure new clients. These videos decrease the amount of effort the potential client would need to put in for doing the research when they are looking for a new place to move in. Here are some real estate video marketing ideas to can be fruitful.
1. About Us Videos
An introductory video about your agency or related to your work can be beneficial in terms of gaining popularity and attracting new clients. An 'About Us' video can guide the viewers about basic keys ideas your agency claims and supports like:
When and how your agency started?

Where are you guys located?

Who are the founders and members running this business?

What is your expertise?

What you guys support and claim to provide your clients?

Also, give all the important information and contact details.
An important mention, you should make bright and distinctive videos with 3D animations to make them creative. Use voiceovers, keywords and also add your achievements.
2. Listing Videos
You can present your videos in an effective manner to get the attention of the clients who are looking for new houses and apartments. These videos will help the potential buyers to reach out to you through the contact details you provided in the videos. You can capture amazing footage with your phone to give it a vibrant and catchy look. Good quality cameras and drones particularly can take a breathtaking view of the surroundings whether your work region is near waterfront or rural areas.
To make and edit videos on your phone, you can use applications like Mastigo and Camera plus.

You can also use Periscope for live streaming.

After all the equipment you would need powerful editing software that will make your videos stand out by adding filters, effects, texts, audio, and even voice over. For that, refer to the part where we will talk about iMyFone Filme a perfect editing software you will need to acquire.
3. Expertise Videos
Creating a video that can show your expertise will make you stand out in the business because it will show what makes you much more knowledgeable and expert in this particular field. You may highlight the most recent work you did and clients you dealt with recently. You may want to enlighten the type of work you cater whether it's a rental, property management company, and even a construction business. For instance;
If you deal with the construction business, tell how a newly built property is beneficial and also about your recently dealt successful deals.

If you manage a healthcare real estate business, you can tell that how the infrastructure is made for health care institutions and also your previously dealt deals.

In short, you can highlight your knowledge about a specific real estate business and how your clients benefitted from your sales to add value to your videos.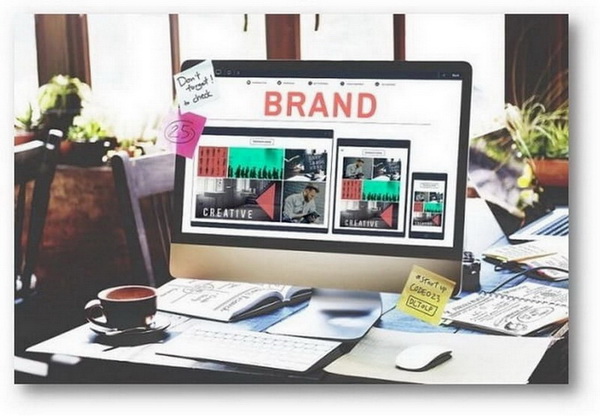 4. Neighborhood and Community Videos
Buyers when try to look for a place to move in, they beside the house, take the community into consideration. They have a keen interest in knowing about the neighborhood what schools, parks, grocery stores, and hospitals touch that area. So, that's a fantastic idea to add snippets of the neighborhood while making real estate videos. So, the potential buyers can have a better idea of what is it they are investing into.
5. Live Streaming Q & A Videos
Live Video streaming is an incredible option to come forward as an expert and knowledgeable person with capabilities regarding the topic. You can do Q & A sessions through live streaming on Facebook and Twitter, which not only will build trust between clients and your agency but all their queries will be answered before they make the investment. You can use Periscope for live streaming and also arrange webinars on Zoom or Google Hangouts for interaction.
6. Market Update Videos
Making videos on market updates can lead your audience up to date about the latest market trends and news regarding the real estate industry. This way you can engage them by showing the new regulations and developments by compiling the data and making it in a creative way that should even attract the younger audience.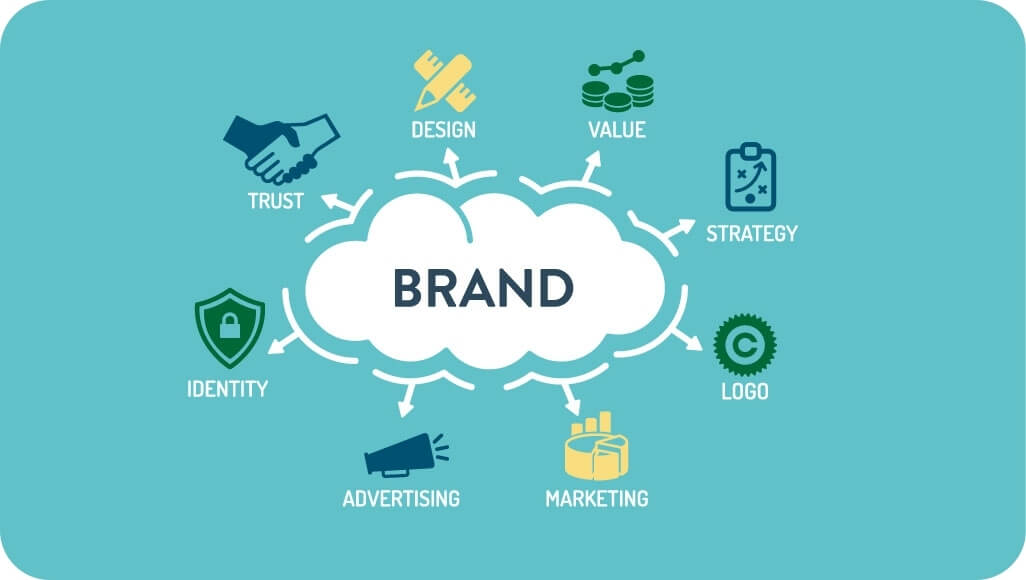 7. Testimonial Videos
You can make testimonial videos by interviewing the clients you previously dealt with which will help the audience to connect with them and eventually to you on a deeper level. Showing the clients that are happy with your services will attract possible sellers and buyers towards your agency. This video should be short, creative, and innovative. The video should also include the images of the property the client is talking about to give a clear understanding and transparency.
10 Best Real Estates Videos of 2021 to Inspire Your Agency
Now, to improve your videos here are some ideas for real estate videos that can inspire your agency to grow and improve in this business.
How Posting Real Estate Videos Can Help You Get More Clients?
Either you are working as a marketer in this industry or an independent realtor; you should know videos are the most consumed content. Therefore, creative ideas for real estate videos can help you reach out to a larger audience. Here we will explain how posting these videos can boost your business:
Advertising through real estate videos can be beneficial as the client can clearly see the features of the houses or the apartments you are talking about.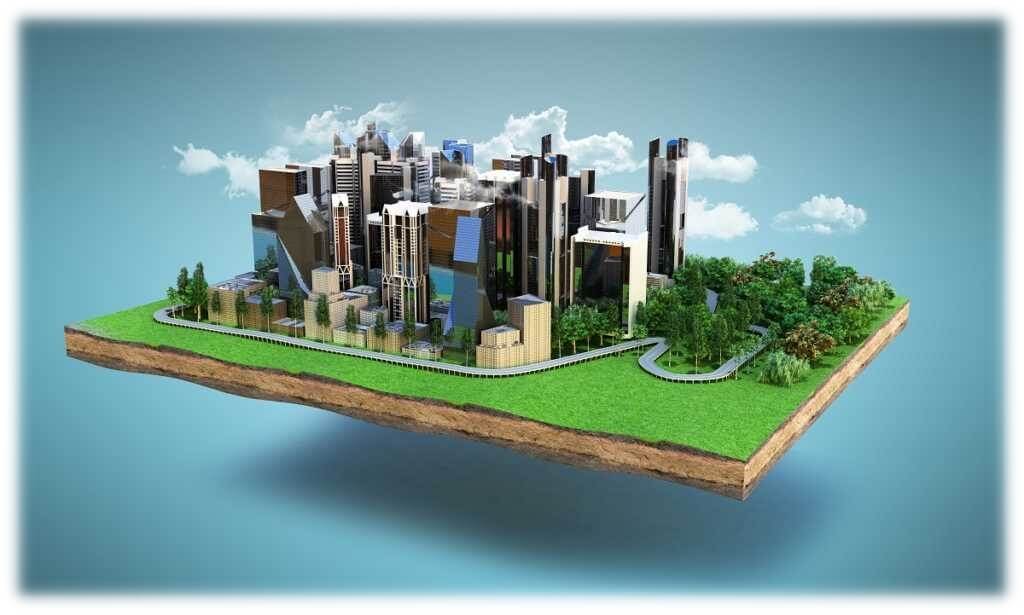 Funny real estate video ideas can create light-hearted content and provides the needed information with humor which is appreciated and builds trust with clients.

If you are a real estate agent video ideas will attract more clients and thus more inquiries are expected.

These video teasers can give you a very concise information about location, sizes, number of rooms, etc. So, the potential buyers can benefit from it.
Create Stellar Real Estate Videos with iMyFone Filme
Now, that you have taken a stunning footage of the community or a property you want to add to your real estate video, you would need incredible editing software to make your videos captivating. In that case, you might want to consider iMyFone Filme which can be your all-in-one editing spot. Either, you want to add filters, effects, subtitles, and music or you want to add text, animations, and creativity to your real estate videos, Filme is your way to go. With its user-friendly features, even beginners can edit videos with this software. The software comes with a monthly free trial to experience exceptional video editing features.
Feature Highlights
Clean and intuitive UI best for users who are just starting out

Once click video editing feature grabs the attention

Equipped with 170+ filters and video effects to add uniqueness

Filme supports 20+ instant modes to choose from while editing

50 built-in audio tracks to enhance your videos

The tool supports various output formats for video and audio which may include mp3, m4a, mp4, mov, m4v, etc.

Instant video previewing option while editing

Dedicated versions available for Windows and Mac OS
Steps to Edit Real Estate Videos with iMyFone Filme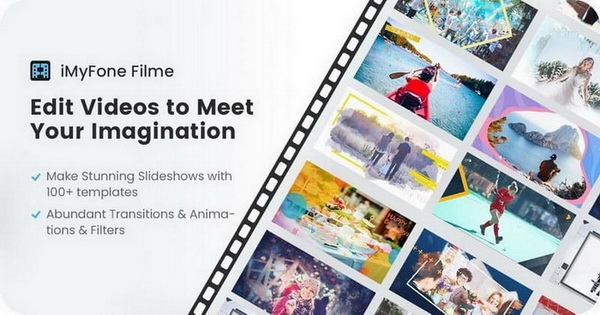 Here is a comprehensive guide to edit videos with Filme, just follow these steps to get a better video idea:
Step 1: Import the Video Clips
Firstly, you will import all the captured video clips you want to edit and add to your real estate video to Filme from your computer.
Step 2: Drag to Timeline
Using the drag and drop feature put the video clips in the Media pane or timeline. This can also be done by tapping on the '+' icon in the software.
Step 3: Edit the video
Next, adjust the video settings according to the requirement of the video from the menu in the top right corner. For real estate videos, you can add text, give better contrast, add voiceovers to communicate, and graphics for better visuals.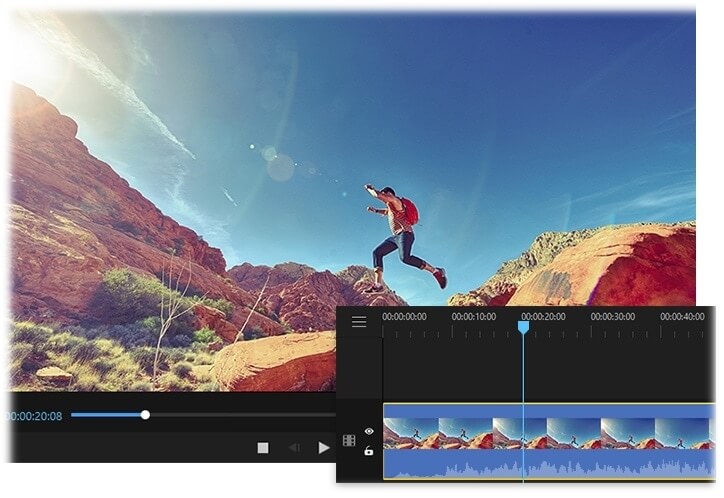 Step 4: Export video
You can preview the video and export it directly to the social media of your real estate agency and to your friends and family for support.
The Final Verdict
Through this article, we hope you gained enough knowledge about the business and have new ideas for real estate videos which will surely be helpful in attracting new clients and expanding the business. Also, to give videos a more creative look, try editing with iMyFone Filme which is a one-stop editing solution to fulfill all your video editing ideas.