Twitter is known as a micro-blogging site, which means you can use it by typing short statements about what's going in the world, and about your opinion on something. However, video is becoming one of the central parts to describe what's visually happening on Twitter. Almost 90% of Twitter views are on mobile, so the video views on Twitter have grown 220 times what they were one year ago. Your smartphone is a business tool, and you have everything to get started right now using social platforms. Therefore, you need to know how to post long videos on Twitter as it is an ideal way to reach customers in real-time, no matter wherever they are.
Twitter Video Uploading Rule:
If you are using Twitter professional publishing tools, you can post longer videos on Twitter for more than ten minutes. The only thing is you have to take permission from Twitter to upload long videos. So if you want to know how to post a long video on Twitter, keep in mind that there is a proper way that generally people don't know. It feels so exciting to start incorporating video into content strategy without hiring a videographer. There are numerous ways to post videos on Twitter, from editing, recording, sharing, or directly using the Twitter application. Here are a few steps you need to know how to upload longer videos on Twitter.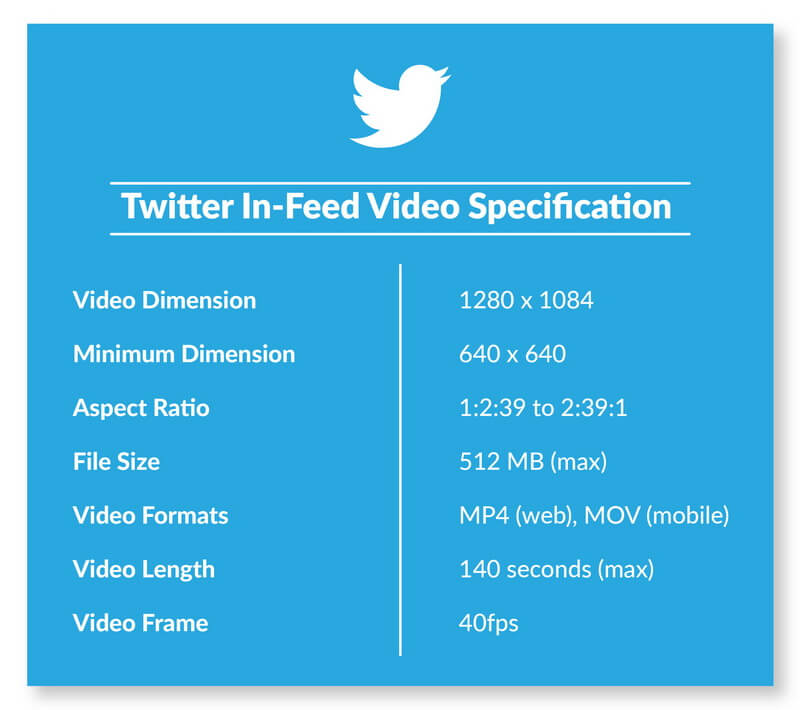 Video File Size Limit:
The maximum file size should be 512MB to post longer videos on Twitter. You can either make changes in the original video or trim it if your file is larger than this size.
Length Limit:
Twitter's maximum video length is two minutes and twenty seconds. However, if you have multiple footages, you can upload it in small snippets.
Video Resolution and Frame Rate:
The maximum resolution rate to upload longer videos on Twitter is 1920×1200, whereas the minimum resolution is 32×32. However, the frame rate should be no more than 40fps.
Supported Video Formats:
The web-based video needs to be in MP4 format, and the mobile app supports MOV and MP4 video files.
No Embedded Descriptions and Tags:
Unlike images, you can't add descriptions or tag people on Twitter videos. However, you will find several options available in a single tweet.
Conditional Autoplay:
If you have unable the Twitter data saver mode on mobile, keep in mind video won't autoplay. So the longer videos won't autoplay if someone doesn't click on them.
Also Read:
Twitter Video Limit: Ideal Length, Size, & Requirements >>
Upload Long Videos Using Twitter Media Studio:
Twitter videos are almost 140 seconds long. However, when you use the Twitter interface, you can upload videos up to two minutes and twenty seconds. On the other hand, when you use Twitter media studio, you can upload videos on Twitter more than 20 minutes long. You might have a long video, and due to some restrictions, Twitter will allow you to post either a part of the video or tweet it in pieces. However, there is a way to share videos for up to 10 minutes without time limitation, and the secret is using Twitter media studio.
Overview of Twitter Media Studio:
The media studio is a platform that measures, manages and monetizes all kinds of videos on Twitter. However, the tool is specifically designed for people who advertise on Twitter. If you are looking for a perfect way to post longer videos on Twitter, you should have to use Twitter media studio. It enables you to do more with your media files, particularly videos by improving their quality, adding titles, changing thumbnails, call-to-action-buttons, captions, and much more. You can also manage your previously uploaded videos, GIF, and images on Twitter, or even create new tweets having any media in your library. Additionally, Twitter media studio will guide you on how do you post longer videos on Twitter by giving you exclusive features to manage media across multiple users and accounts.
Also Read:
How to Use Twitter Media Studio? >>
How to post videos using Twitter media studio:
If you want to know how to post longer videos on Twitter with the help of Twitter media studio, here is a guide:
Go to the media studio library and log in to your Twitter account. If you have access to media studio then;

Head over to your Twitter ads account and click on 'creative' on the top of the screen. After that, you will be connected to the media store.

Once logged in, you will see your media files such as videos, photos, and GIFs along with an option of new media upload.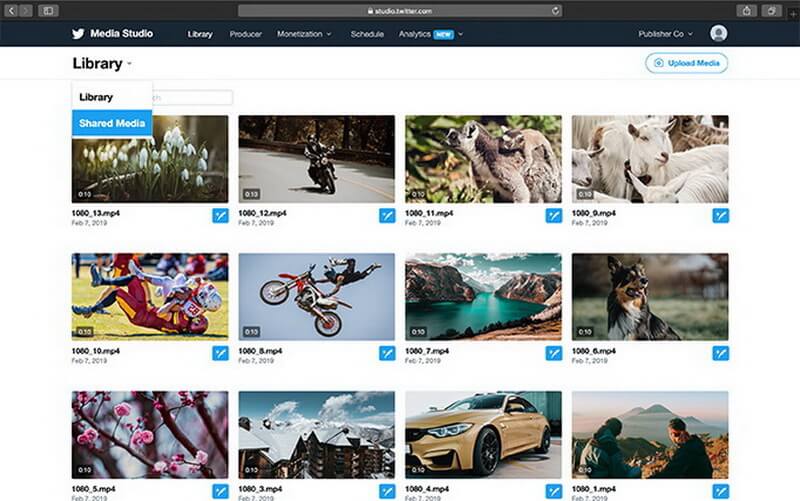 Tap on the upload media button to post longer videos on Twitter from your device. You can post different videos at a time, and the videos should be:

1. Less than 1GB

2. MOV or MP4

3. Up to 10 minutes in length

Once you click on upload, the video will start uploading, and you can track the progress of your upload in the media studio.

After uploading the video, you can edit it, add a video description or title, set a thumbnail, add geo-targeting option, or add a call-to-action button.

After adding all your desired elements, you can proceed further to tweet the video content.

Tap the blue tweet button, write the texts of your tweet and click the tweet button.

You can also manage and schedule videos in the media studio.
The Best Tool to Compress Videos for Twitter:
Twitter is a social media site that is known for sharing entertainment, breaking political and other news. In some cases, the video you want to share has a large size, and you need some useful tools to compress the video before uploading it on Twitter. Here is the best tool that will be helpful for you if you are looking for some ways on how to upload longer videos on Twitter.
iMyFone Filme Video Editor is a tool that allows users in video compression. It provides easy-to-use tools for iPhone/iPod/iPad users to recover lost data. The tool is also helpful to remove data, free up space, transfer media files between your computers, iOS devices and restore iCloud or iTunes backups. Now the company has launched its video editing software namely "Filme Video editor". Let's take a look at the tool and its features in detail.
Features of iMyFone Filme Video Editor:
This tool has a lot of features if we make a comparison of it with the EaseUS Video editor.
Professional Features:
Fast video mode

Quick slideshow maker

Multiple editing modes

Basic editing tools:

Split tool

Crop tool

Rotate tool
Picture in Picture Effects:
Basic effects

Audio

Effects features

Transitions

Text options
Advanced Features:
Multilayer

Adjust style

Instant preview

Multi track audio
These exceptional features of Filme Video Editor will take your video to the next level.
Ideal to Compress Video:
The iMyFone Filme Video editor provides a great option to compress video in your required size. However, you can add videos, images, and GIFs to make videos more attractive. This editing tool is important if you want to know how to upload longer videos on Twitter. The compressing mode provides you to add more timeline media with smooth playback. Moreover, the software also offers its users a quick slideshow maker. You can add different images and apply several transitions to make a classy slideshow.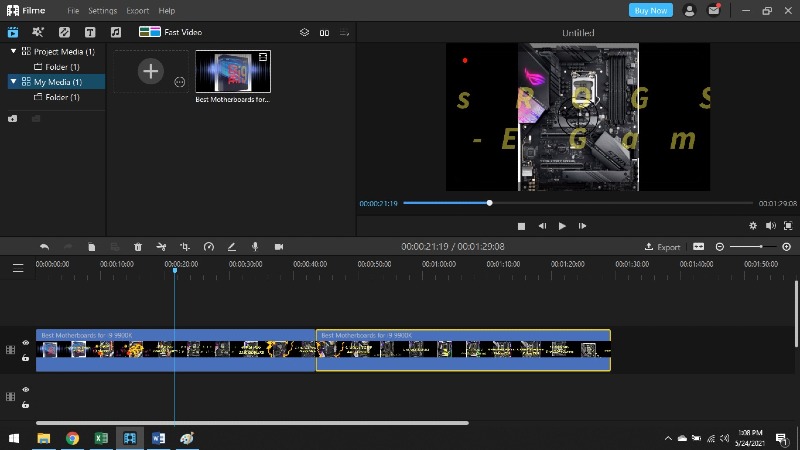 Fast Video Mode:
The fast video mode provides you with basically built-in effects and templates that can be used to manipulate videos. However, these templates are easy to use with a double click on the template. The Filme Video Editor provides your services in different categories such as:
Birthday

Wedding

Travel

Holidays

Business

Education
All you have to do is select the desired category and apply the effects according to choice. The best thing to consider about this tool is it enhances the quality and speed of video. There is a video playback increase option if you want to adjust speed or create breathtaking time-lapses.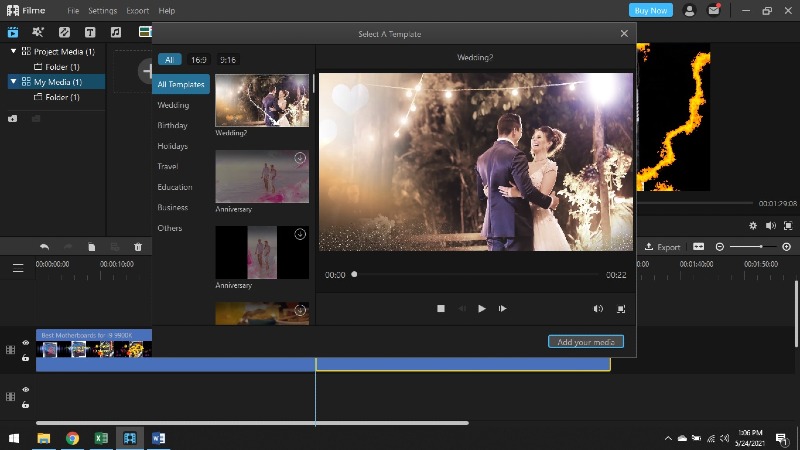 The Bottom Line:
We all are aware of the fact that video is thriving on Twitter. The twitter Videos are 3X more likely to be retweeted with GIFs and 6X more likely to be retweeted with photos. Twitter stands as the number 1 platform for coming across videos rather than searching them out specifically. However, if you are uploading videos to Twitter, you should need to know how to post long videos on Twitter that meet the limitations of length and resolutions. You can use different tools as video compressors. After reading the above facts, now you have an idea about which tool you can use to upload longer videos on Twitter. Using tools will be helpful for you to post longer videos, and it's completely free to do so. So if you want to know how to upload a longer video on Twitter, you should need to know complete uploading steps along with an effective compressing tool