If twitter videos are not playing and all you can see is a black square in your timeline, we bring the solution to leave that in the past. Videos are an important part of the social media content and having playback errors will limit the content you can access
Here we bring a detailed guide of quick fixes you can do with your browsers and mobile devices to solve this and other common problems of twitter videos not working well.
Part 1: How to Fix Twitter Video not Playing on Chrome/Firefox?
If twitter videos are not playing, there are some quick fixes you can do. These tips work in Chrome and Firefox:
First, start by making sure that you have the latest version of your browser. If that is not the case then, update it to make sure there are no compatibility problems with the video formats from Twitter.

If that is not the problem, then try clearing your cache and cookies. That can solve most of the common issues with any browser.

At last, you can try disabling any extension or ad-blocker service since it may be interfering and causing twitter videos not loading.
Part 2: How to Fix Twitter Video not Playing on Android or iPhone
There are different reasons that could lead to twitter videos not playing on the Android or iOS app. Here are several solutions that can fix it:
Check your network status:
If you have a slow internet connection, then all the media from this and other apps won't work. This includes twitter videos not loading. Once you connect to a stronger Wi-Fi signal, restart your applications and the problem should be solved.
Update your Twitter App:
If your Twitter App version is old, then there could be compatibility issues limiting the media content you can enjoy. Download the latest Twitter App version and try to load the videos again.
Reinstall your Twitter application
Another possible cause of Twitter videos not playing is that there is an issue with the App. To solve these glitches it is recommended to reinstall your Twitter app. First, delete the app from the phone and then download it again.
Open Twitter from your Mobile Phone Browser
If still Twitter videos are not working well, check if the browser version of twitter has the same issue. You can clear your cache and cookies if the twitter videos are not loading on the mobile browser.
You need to do this step carefully since your cookies keep a lot of your information stored. Keep in mind that you will need to login in all the accounts you had open. To delete the cookies, go to your browser settings and then choose to clean your history and website data.
Once you cleared your cookies and cache, restart your mobile browser and try to load once again your Twitter videos.
Try restarting your device
If after trying all these options the twitter videos are not playing, try restarting your device. The problem could lie in the processes running on your device. Now, open your Twitter app again and load your videos.
Part 3: [Recommend] Best Twitter Video Creator - iMyFone Filme
Once you manage to solve what is causing your twitter videos not playing, you can start using all the media available in this application. If you want to share more with your followers, it is best to have the best tools to create and edit your videos.
In this case, we recommend using iMyFone Filme to create your Twitter GIFs and videos. It is a user-friendly interface easy to learn for beginners. It can work as a screen recorder, video and audio editor, and video creator. You might as well use the additional features available like the templates library with content you can download and use.
It is compatible with most of media formats. Therefore you can work with mp4 and MOV formats which are compatible with twitter without any problem. It has the advantage that is supported by Windows, Mac, Android, and iOS.
Here we will show with a 4-steps tutorial how you can create videos with iMyFone Filme:
1. Import the media you want to use
You can import your video clips and music directly to the tool. You can import all the items you want to try and then only use your favorite ones. You can also download your content from the templates library.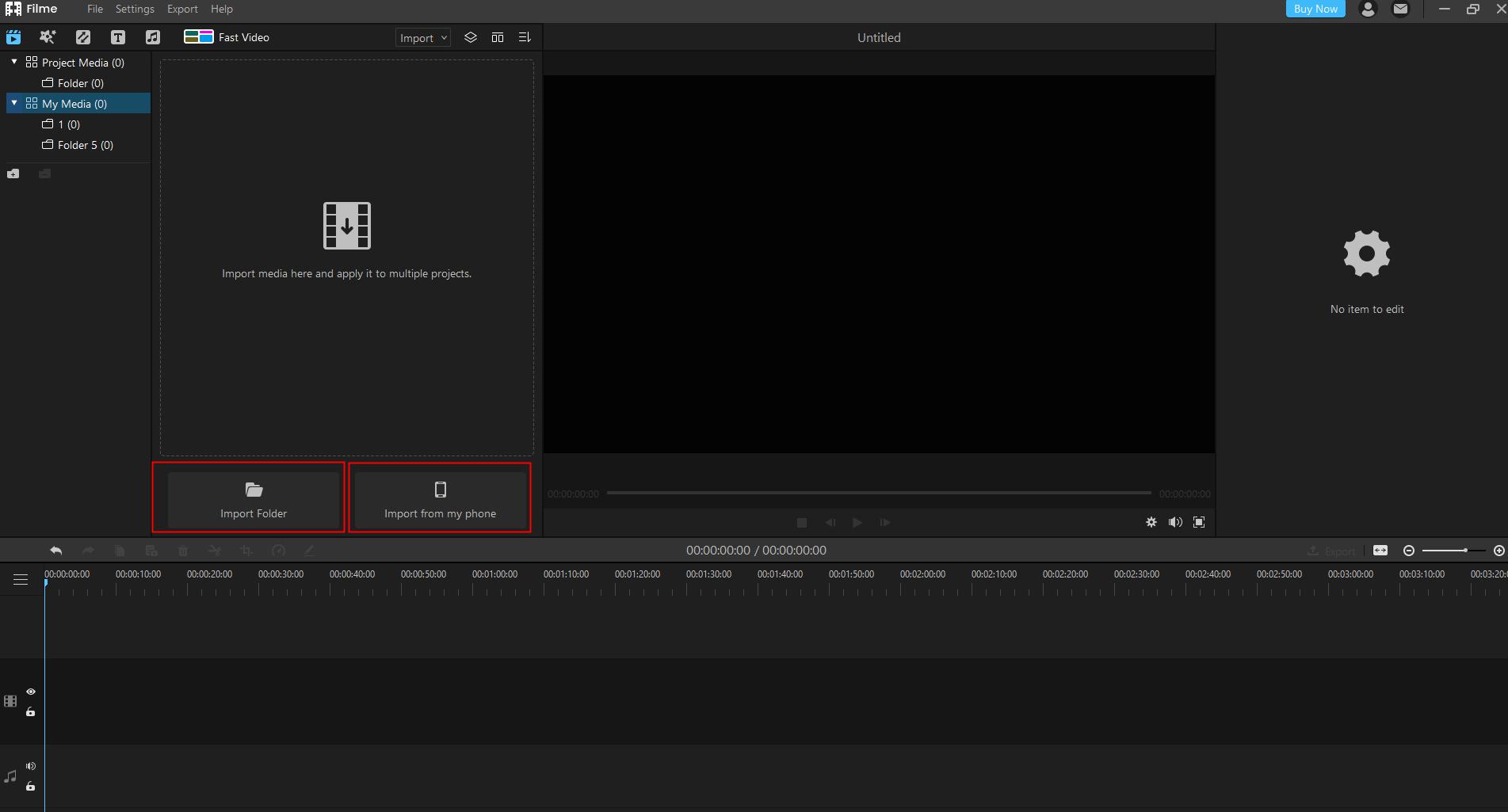 2. Edit your video and audio
Now, add the media you want to use to your timeline and adjust the order you want. You can edit your content with the tool available. You can trim, rotate, copy, adjust speed, and split your video and audio track.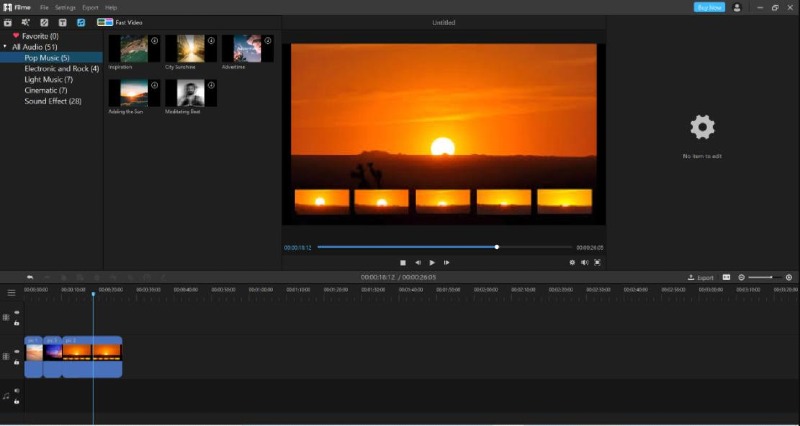 3. Add text and effects
You can add tittles or subtitles to your video. In the magic wand section you can add special effects, stickers and filters to your video. Another effect you can add is smooth transitions between different video clips.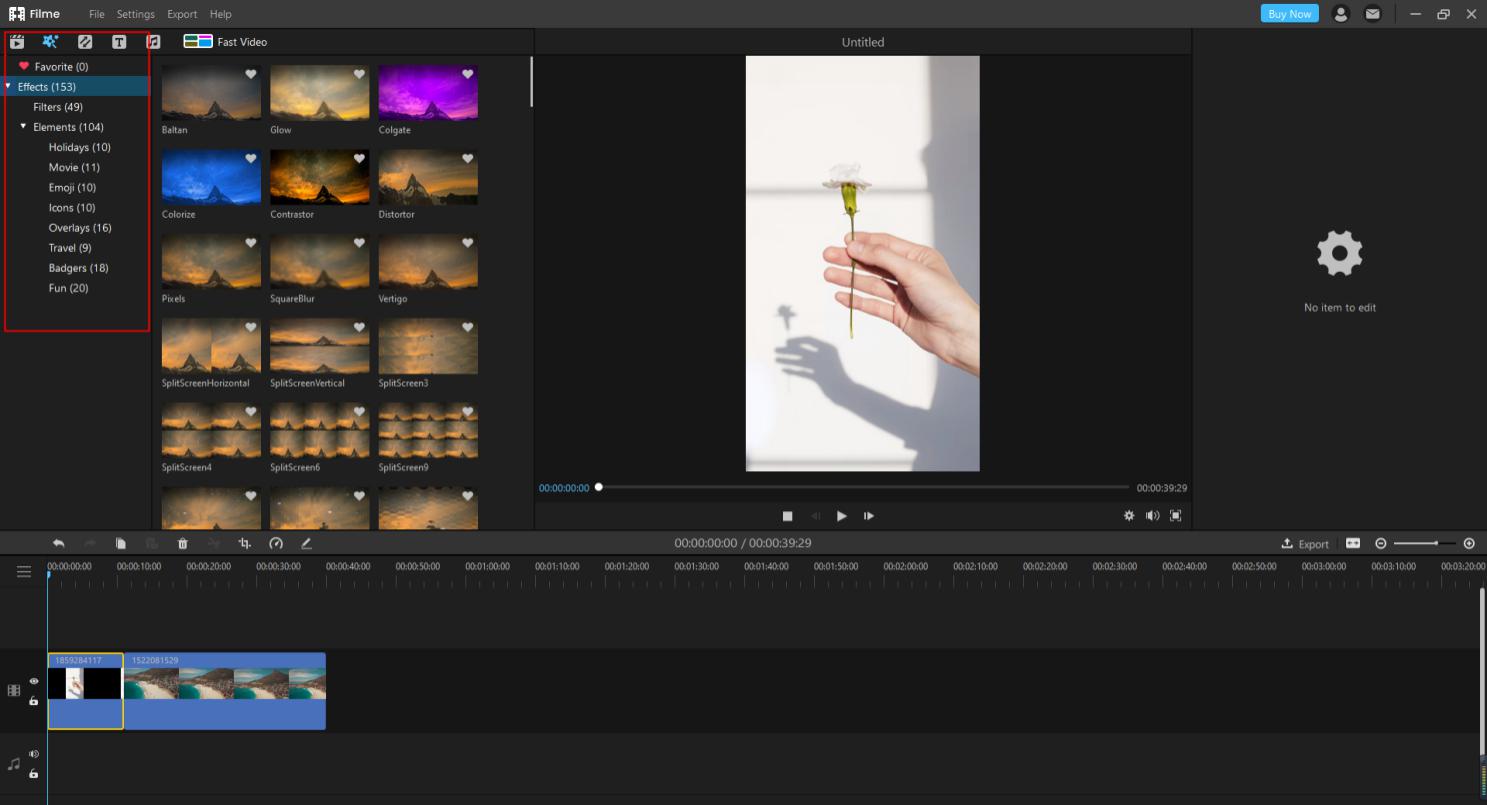 4. Export your video
Once your video is done, you can export it on MP4 or MOV format and upload it on twitter.
FAQs of Twitter Videos Not Playing
1. Why is Twitter not loading Videos?
There are multiple reasons to why twitter videos not working. It is usual that the playback errors occur and they can be fixed.
The first most common cause is slow internet connection which complicates the media loading. You can try connecting to another network and restarting your application to solve this.

Browser settings can interfere. There can be an ad-blocker or some media configuration that leads to twitter videos not charging.

If you are using an old version of the browser, it is possible that it won't support the media content and the twitter videos won't play.

Your device does not support the web or mobile platforms. It is a possibility that even though twitter adjusts their content to ensure access to all users, your device does not have the processing capacity to load the videos.

You might as well check your Firewall settings since they can hinder the way your programs and applications work.
2. How to Fix Twitter Video not Available in Location?
Some twitter videos will not play due to geo-restrictions. It is a common issue that you can face and it does not mean that you can't access to that video. You can easily avoid this restriction by using a VPN service.
A VPN or virtual private network will provide you with an encrypted network that protects your information. In this case, you can gain access to another region location, avoiding this geo-restriction.
Depending on the browser you are using, they might have a built in VPN that you can configure. Keep in mind that a browser VPN is not the safest alternative. There are programs dedicated to create most elaborated VPN servers. You can choose a VPN that suits your desired security parameters and uses.
3. How to adjust autoplay video settings?
You can control whether the twitter videos and GIFs play as soon as you scroll through your timeline. If you are on the Twitter app, go to the Settings and privacy. Then in the General section, choose Data usage. There you can adjust the autoplay setting and personalize it. This setting is the same for Android and iOS.
If you are using the twitter website from a browser, it can be adjusted as well. Just go to Settings and privacy, and then click on Accessibility, display and languages and select data usage. There you can adjust the mobile version as well.
Final words
It can be a huge inconvenient if your Twitter videos are not working. We included a wide variety of solution. Hopefully, you can now enjoy all the media available and share your own content as well without further issues.
If you want to create your own twitter videos, remember to use a good video creator like iMyFone Filme. After all, videos play an important role in the social media platforms. If you want to share more with your followers, make sure to solve any inconvenient with the video formats and upload your videos.