Twitter is a real-time network that connects you to the latest news, opinions, and stories about different things around the globe. You can also describe your stories on Twitter via videos, pictures, and text. Embedding a video on Twitter turns out to be what users prefer among all media types. It's easy to upload videos, and there are simple ways to upload videos on Twitter.
However, quite a few people say that Twitter won't let me upload video from the web or mobile.Twitter shows a message, "your media file is not compatible", or "your media file could not be processed". Have you ever thought about why you can't upload a video to Twitter? Are there any limits for video uploading on Twitter? If you want to know the complete steps to resolve this issue, follow our guidelines.
Reasons For "Can't Post Videos to Twitter":
Usually, there are two types of Twitter video uploading errors. One reason is slow internet connection, and the other is video uploading limits. How do you know why Twitter videos won't upload? What are some specific solutions to fix the issue? You have to know the complete detailing about why Twitter won't let me upload a video.
Reason 1: Internet Speed:
One of the main reasons why Twitter doesn't allow you to upload videos is your internet connection and speed. If Twitter doesn't show any error message, but videos can't post when you are trying to upload them to Twitter, it's probably because of a slow internet connection. To resolve this, you can restart the website, refresh the web page or reconnect the internet.
Reasons 2: Video Size, Length, Format:
If the video file doesn't meet Twitter video posting requirements, for example, the video is too long, the file size is too large, or the video format is not supported, you will end up with failure in posting a video to Twitter. According to Twitter's official policy, the video length could be between 0.5s to 140s. However, if you use any tool, you can upload up to 10 minutes long video using any Twitter professional publisher. If you can't upload an MP4 video to Twitter, keep in mind that there may be some issue with video formatting. Twitter has some technical requirements that you should keep in mind like:
You can upload videos up to 512MB, and your videos can't be more than two minutes and twenty seconds. Make sure both these requirements are fulfilled.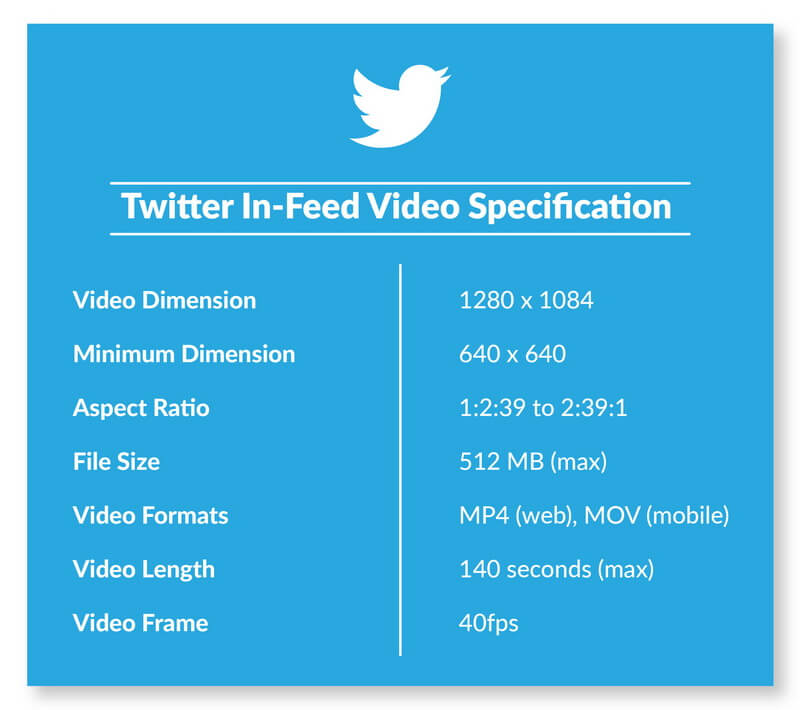 Also Read:
Twitter Video Limit: Ideal Length, Size, & Requirements [Ultimate Guide]
How to Fix Twitter Videos Uploading Issues?
If you are trying to upload a video, but it can't seem to upload videos to Twitter, you should check the issues. Playing videos on Twitter confronts you with an issue such as Twitter videos could not be played. Here is all you need to know about the fixes for Twitter video won't upload.
Update App to the Latest Version:
When you use an outdated version of the Twitter app, you can't upload a video to Twitter as the app is not working with complete functionality. For this, updating the app to the latest version is the solution to this issue.
Step 1: Tap on the play store in the main menu.
Step 2: Head to my applications or search for Twitter in the search bar.
Step 3: Tap on an update to continue downloading the update.
Check Network Strength:
Network strength is the real game if twitter video won't upload. If the network connection is poor, you would not be able to upload the video or load any visual content. Here are some steps to check the signal strength.
Step 1: Restart your device.
Step 2: Navigate the settings and select network or wireless connection in the menu.
Step 3: Shift to the mobile network to check the signal strength.
Step 4: In the setting menu, select about phone status and signal strength.
Clear Cache:
If the Twitter app downloaded on the android device is still creating a problem with Twitter videos, you can clear cache or launch the mobile phone browsers to check if twitter is working well. If you are using Chrome,
Step 1: Navigate in the main menu of deciding and tap on the Chrome.
Step 2: Clear cache in the setting bar.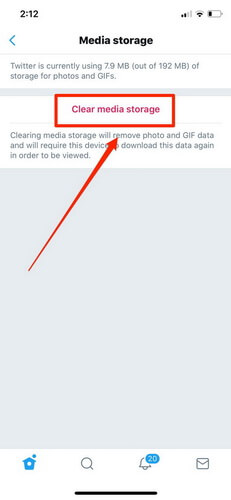 You can follow similar steps if you are an android or iPhone user. It is also the best solution if you can't upload a video to Twitter.
Also Read:
[Solved] How to Fix Can't Upload Video To Instagram Stories?
Useful Tips: Edit and Adjust Video Before Uploading to Twitter- iMyFone Filme
If you face the issue and can't upload a video to Twitter via desktop, you can use professional video uploading tools. iMyFone Filme is a video editor which is simple to use, and all users can make videos with this application. The new users looking for a simple app to create and edit their videos will be particularly excited to find that iMyFone Filme has a powerful and unique functionality that you could need in any video-making software. If you want to overcome time wastage, require watching videos, and a fast video editor on your windows, the Filme is the best choice. Speeding up videos is used to make videos entertaining and exciting, and you can speed up the video to playback all displays and view videos shorter.
Watch this video to learn how to edit video using iMyFone Filme:
Features:
One of the most significant features of Filme is its ease to use and enable fast video mode. If you want to upload a video to twitter, you can refine the template to make a well-edited slideshow or video with music in one click. Here is the list of exclusive features of this exclusive tool:
Video editing

Media file deletion in the media library

Add files to the timeline

Copy and paste media files

Trim video clips

Split video clips

Change video speed

Scale/Balance and rotate video

Add animation/filters to the video

Edit, add, and deleted text effects

Zoom in/out the timeline

Change video quality
Video Compressor Tool:
iMyFone Filme Video editor is a tool that can help you to compress any video that you want to share on Twitter. Moreover, this application is 100% secure, and the users can upload their longer videos. The Filme also permits you to compress plenty of videos at a time. It is a simple tool that allows you to resize videos for Twitter in MOV or MP4 formats. Furthermore, you can use this program on any device. Users can choose format, quality, and desire resolution before compressing and uploading video.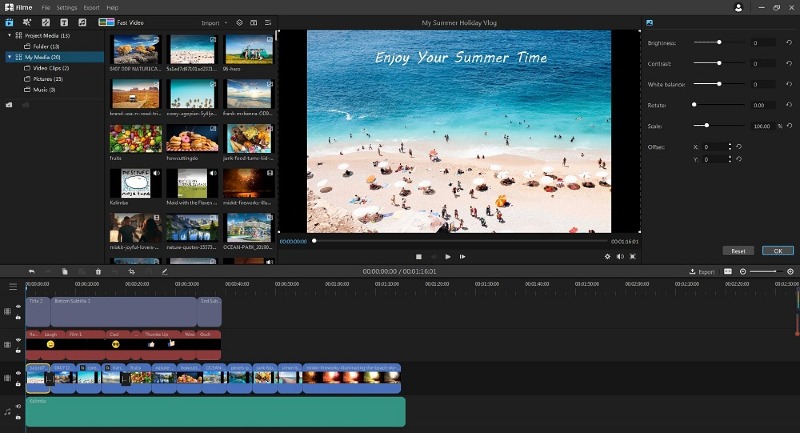 Trim and Crop Video:
If you have a video and want to split it into parts or trim, what will you do? Well, you need to split or cut large videos into parts by using some trimming tool, and the iMyFone Filme is one of the ideal ways for this purpose. In Filme Video editor you can simply do this job by pressing split button or Alt+S shortcut key. Moreover, if you want to crop videos, the iMyFone Filme offers this powerful and easy-to-use ability. You can easily resize and crop the video footage if your twitter video won't upload. You can crop your video by pressing the Alt+C button or pressing the crop tool. Moreover, the iMyFone Filme Video editor also offers editing effects in addition to fixing video uploading problems.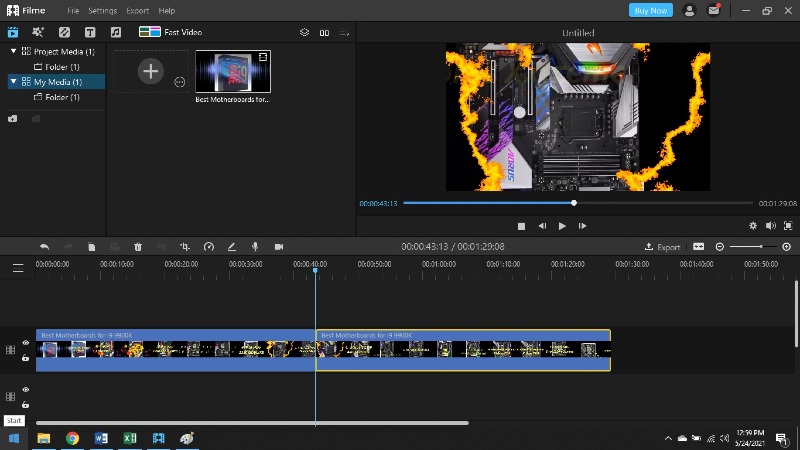 Conclusion:
You may be interested to convert your video file to be compatible with twitter format if the Twitter video won't upload. If you are trying to upload a video on Twitter, and got rejected, you don't have to guess about compatibility. Different reliable apps will permit you to automatically convert videos in a Twitter compatible format. However, different optional settings in these types of programs include presets, target format, audio track, and so forth. So choose a Twitter-friendly app or tool that allows you to convert your video in an appropriate format along with compression tools.