You will see no shortage of video editors who can edit your video quickly. But the problem exists when those editors don't give you results that you would have desired.
With time, the demand for Twitter video editors has been increasing unbelievably. Twitter users want to acquire an editor who can make their videos to convey a louder message with significant effect.
By looking at that demand, we have come with the five best video editing applications for Twitter.
Let's explore all those video editors who can serve your purpose greatly.
Part 2. Best Creative Video Editor for Twitter - iMyFone Filme

Part 3. Detailed Comparison between these Editors
Part 1: 5 Best Free Twitter Video Editor 2021
Avidemux is an open-source, free cross-platform video editor that offers transparent videos from different sites. Primarily, it has been using for editing Twitter videos to make the content more manageable for the users to understand.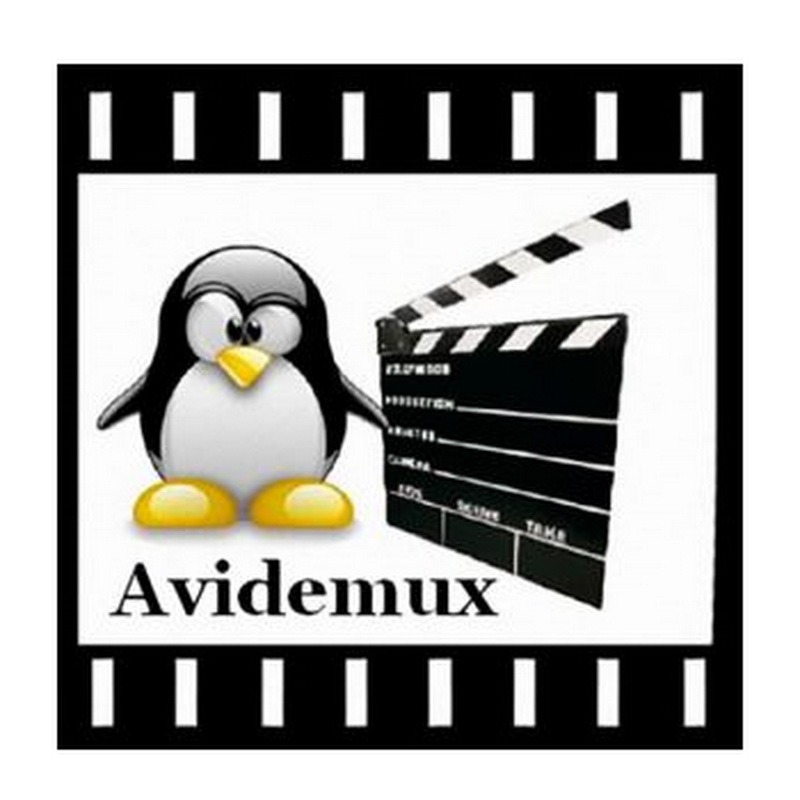 Features
Support for transcoding, visual effects, and nonlinear video editing.

Support for demuxing and mixing.

It comes with a command-line interface and GUI (Graphical user interface)
Pros:

It can run on all the operating systems

It is free for you.
Cons:

Beginners can find it tough to understand at times.
Also Read:
Avidemux Full Review in 2021 >>
2. LosslessCut
LosslessCut is another ultimate cross-platform which can perform lossless and fast operations on your video. It possesses a pretty simple interface that everyone can understand easily. Due to its error-free work ethics, many famous people on Twitter use this app for their Twitter videos.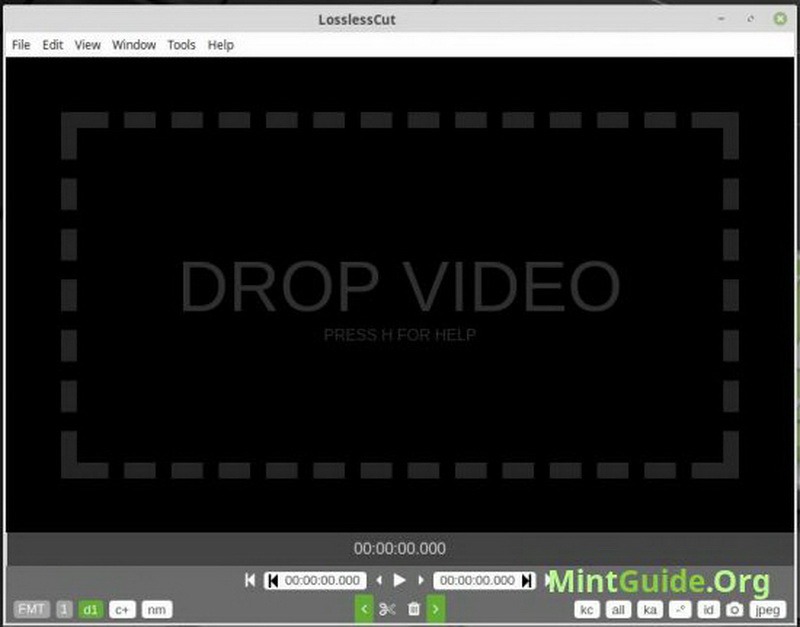 Features
LosslessCut can trim or cut your videos.

You can rearrange the order of the video even after trimmed the video earlier.

Cut with chapter marks

Edit per-stream metadata and file metadata.
Pros:

Trims and cuts swiftly

Rotate videos
Cons:

It will not assist in photo editing
Blender is pretty efficient at creating 3D models and professional-grade animation videos with a variety of features.
Many Twitter users opt to use Blender to make their videos graphically more animated and attractive.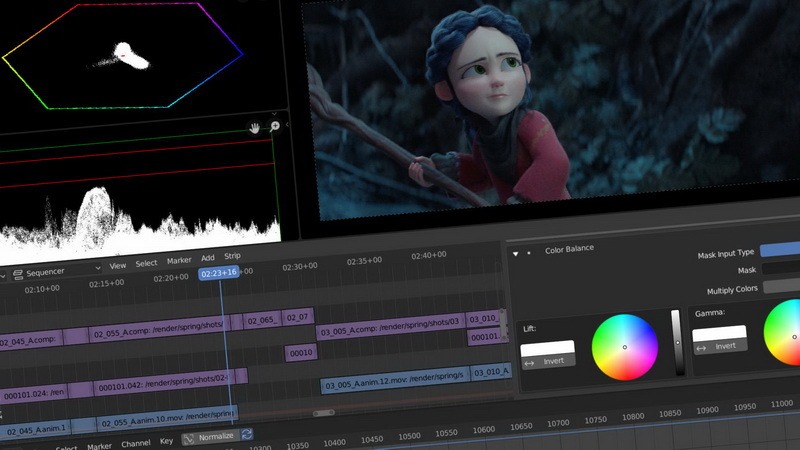 Features
Options for shading and 3D unwrapping

It offers an easy interface when beginners can see it as a piece of cake to start with.
Pros:

Besides being free to use, a shortcut video editor can create attractive videos for Twitter.
Cons:

It doesn't offer some unique features.
Also Read:
Blender Ultimate Review in 2021 >>
Shotcut is a brilliant video editor which helps many people to edit their videos and add filters. It also provides users with the facility of audio filters. Twitter users happily use Shotcut to make their videos relevant and to the point.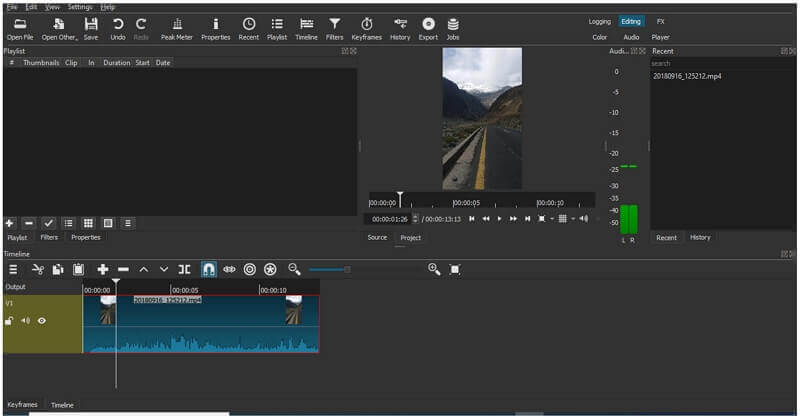 Features
It will support a wide range of formats.

Device and transport options

Intuitive and sleek interface
Pros:

Besides being free to use, a shortcut video editor can create attractive videos for Twitter.
Cons:

It doesn't offer some unique features.
Also Read:
Video Toolbox is another fascinating video editor used widely for editing twitter videos. With some accessible processing features and a highly effective framework, this editor impresses many people worldwide.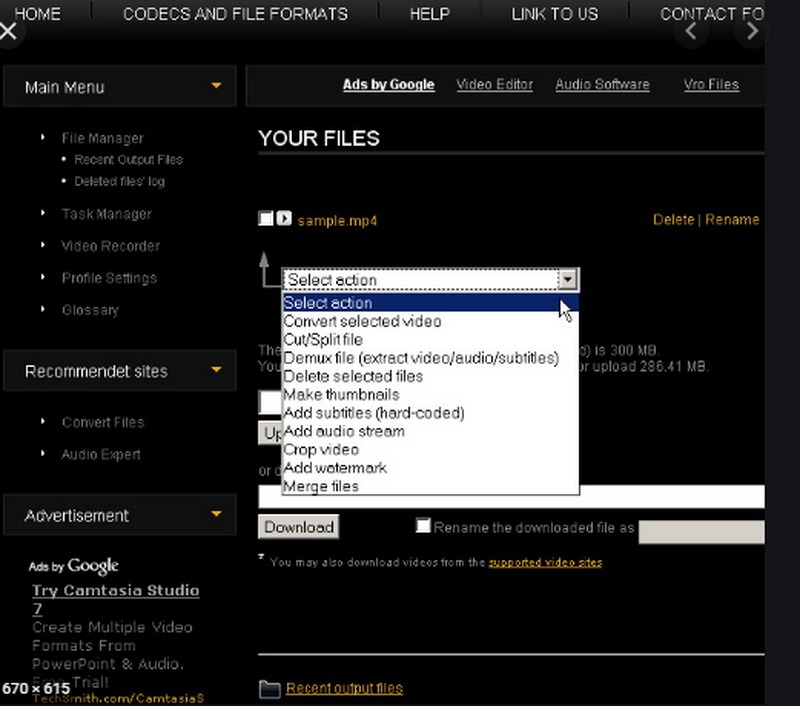 Features
It can cut or trim video with significant effect.

Video Toolbox is pretty fast and can edit your video with just a few clicks.
Pros:

It is free of cost.
Cons:

Sometimes, it becomes unstable for editing videos.
Part 2: Best Creative Video Editor for Twitter - iMyFone Filme
If you are aiming to acquire a Twitter video editor, then you should go for iMyFone. This software is different from all other editing software because it possesses unique features that other software doesn't.
Without wasting much time, let's dig deep into some of the features of iMyFone Filme.
Key Professional Features
Quality Slideshow Maker

Fast Video Mode

Multiple Editing Modes
Since iMyFone Filme has been using for high-level editing purposes, the creator of this software launched three professional features, which are no less than astonishing. If you use these three professional features in your Twitter videos, it will be huge for you.
Let's discuss them
1. Fast Slideshow Maker
Generally, Fast Slideshow Maker was not fallen in the category of professional features, but Filme has now included it in professional features due to its demand.
Any editor may contain a Slideshow generator, but all editors can not make compelling slide show videos as iMyFone Filme is intended to make. Your video will be filled with some courageous graphics work when making a slide show video on Filme.
2. Fast Video Mode
Filme's fast video mode adds another dimension to your video with incredible built-in models and courageous effects. Fast film mode is easy to operate and is more effective than any other feature.
If you want to upload a video on Twitter but the video is too long to attract the viewer's attention, you use Fast Video Mode to convey your message more effectively.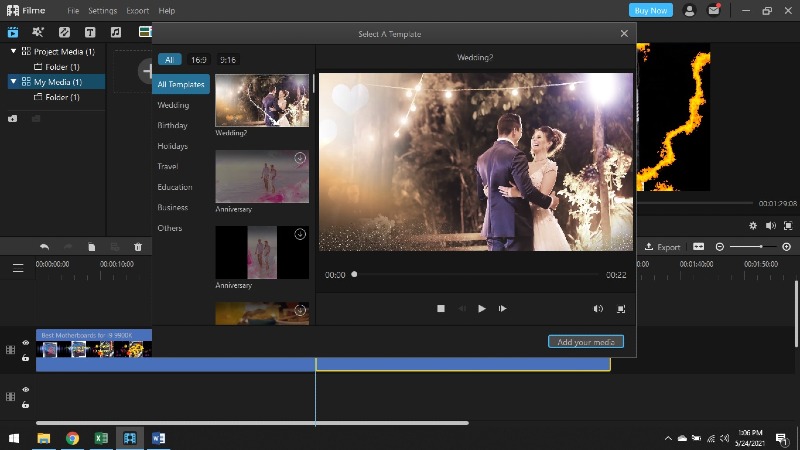 3. Multiple Editing Modes
Sometimes when people opt to edit their Twitter Videos, they would always want to implement various modes in their videos.
Multiple editing modes can give you how your video will look if you execute numerous editing options on it. Furthermore, this feature will provide extra layers to your video and make your video far more entertaining.
Basic editing tools
Rotate Tool

Crop Tool

Split Tool

Editing Tools

Adjust Speed
Effects Feature
Text options

Audio

Transitions

Basic effects
Advanced features
Adjust style

Multilayer

Instant preview

Multi-track Audio
How to edit a video using iMyFone Filme?
Watch this video to learn how to edit video using iMyFone Filme:
Let us discuss how to edit a video by using Filme.
Step 1. After opening the Filme, you will have to import video from the gallery or website to proceed.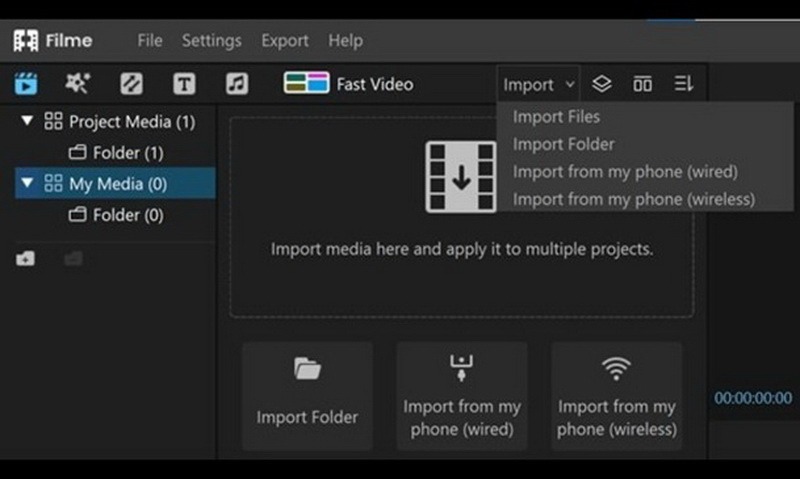 Step 2. Move video clips close to the timeline and then try to adjust videos using different tools. You can use cutting, trim, and adding effects tools from there.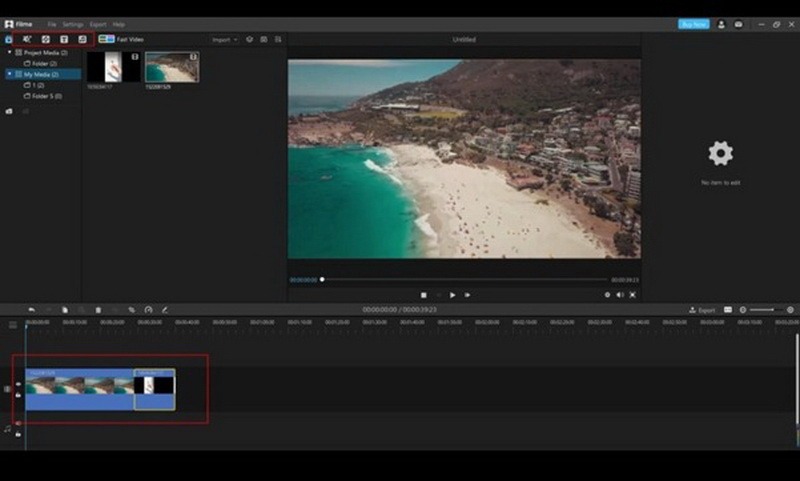 Step 3. After exploring specific tools, the next step will be to add effects to your video. By adding effects, you will make the video more attractive and elegant.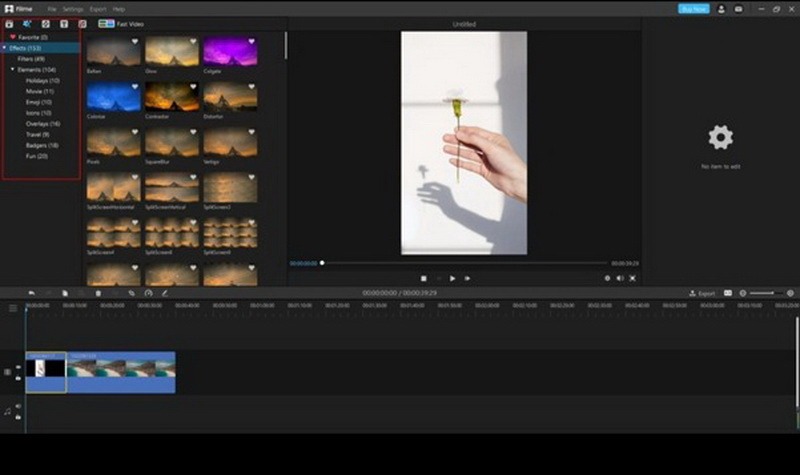 Step 4. After you add effects, the next stage will be to add background music or sound effects. You can add the background music which you love the most.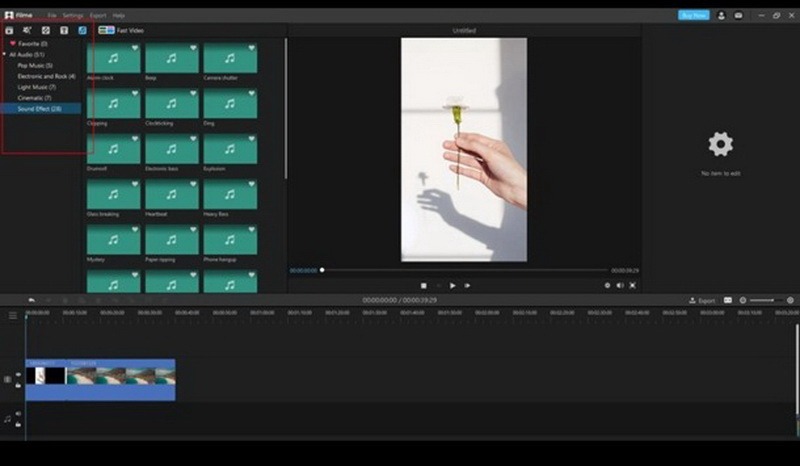 Step 5. Now, you have edited your video, share it with your friends and followers on Twitter.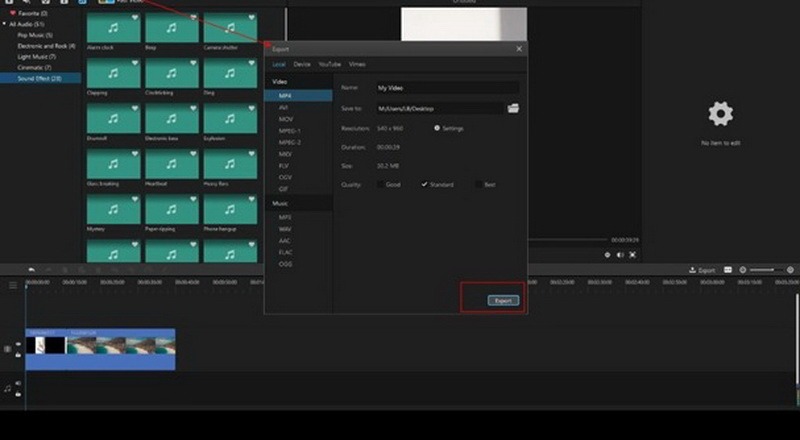 Part 3: Detailed Comparison between these Editors
Let's compare all five Twitter video editors.
| | Avidemux | Lossless Cut | Blender | Shotcut | Video Toolbox |
| --- | --- | --- | --- | --- | --- |
| Description | Description It is an open-source video editor which is perfect for editing twitter videos. | It is a cross-platform editor which performs swift action on videos. | It creates professional-grade animation and high-quality graphic design with ease. | It is used to add several filters to Twitter videos. | Its interface is friendly and doesn't contain any kind of ambiguity.You can edit the video easily. |
| Features | It supports nonlinear and visual effects. | If you want to trim or crop the video, then Lossless will do it without any effort. | Blender provides an option for 3D unwrapping and shading. | It supports different formats of videos. | It has pretty fast speed while editing and never seems to slow down at any stage |
| Pros | It supports all operating systems. | You can rotate the videos easily. | There is a helping option in case you don't understand the tools. | There is a sleek interface that makes it a lot easier for users to edit the video. | It operates swiftly. |
| Cons | It is a bit tough for beginners to understand it's working. | No option for photo editing. | It takes a lot of time. | It doesn't contain innovative features which most people may like. | Sometimes, it becomes challenging to manage. |
Final Thoughts
Out of all those Twitter video editors who provide editing services, it is hard to pick the right editor.
We have mentioned the best five Twitter video editors that are pretty reliable and worthy. All the video mentioned above editors fulfills the purpose of the user significantly.
Moreover, we also talked about iMyFone Filme in this article. There is no better Twitter video editor than iMyFone Filme due to its unique and exciting features.
Now it's up to you which video editor impresses you more. We are expecting that this information will help you while choosing a reasonable video editor for Twitter.