Are you looking for an easy-to-use and free movie creators to weave your pictures into beautiful slideshows and videos? With so many movie creator tools on the market, it can be a daunting task to find the best one. While some tools are simple to use, the other comprise compelling features. Nevertheless, we're here to help. We tried and tested 14 top-rated free movie creators on the internet, to help you pick the right one based on your requirements. Therefore, let's cut the chase and dive straight into details of our experience with each tool. Also, for your convenience, we've divided our list into two categories:
7 Best Free Movie Creators for Desktop
If you are someone who's more comfortable with desktop-based tools, you can try the free movie creators below:
iMyFone Filme free movie creator allows you to create professional-level slideshows and videos. You don't need to be a designer or video pro to use the tool; it's easy to use and fun. The tool is compatible with Windows 7, 8, 8.1 and 10. So, whether you want to create a memorable slideshow or video for your best friend's birthday or showcase your love for your mom on mother's day, you can make the most of iMyFone Filme to create splendid slideshows and videos. We promise, you'll never fall short of choices here.
Filme Key Features:
Free and convenient to use,  get 1-month free license here

Do basic editing without any prior editing knowledge

Use the 1-click fast editing mode to skip complex editing

Try various effects, templates, audios and more

Get an instant preview of your slideshows and videos
Windows Movie Market is a video editor and movie maker developed by Microsoft. The software allows you to craft and edit videos, and publish them on sites, such as Facebook, YouTube, Flickr, OneDrive, Vimeo and so on. However, we were disheartened to learn that it has been discontinued and is no longer available for download.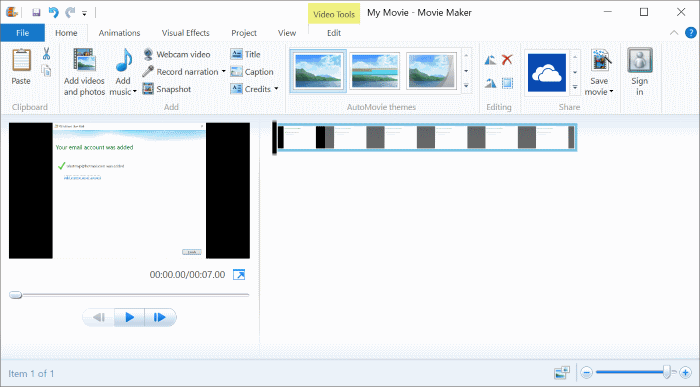 Pros of Windows Movie Maker:
Very easy to use

Ample transition choices

Unlimited effects and editing options

Audio features such as voice overs

Allows you to share videos on different platforms
Cons of Windows Movie Maker:
Does not provide contrast/saturation adjustment
If you are an Apple user, you can use iMovie to create and edit videos. The software is developed by Apple and can be used on MacOS and iOS devices. Whether you want to create short videos, trailers or high-definition (HD) movies, you can use iMovie for all your video creation and editing needs.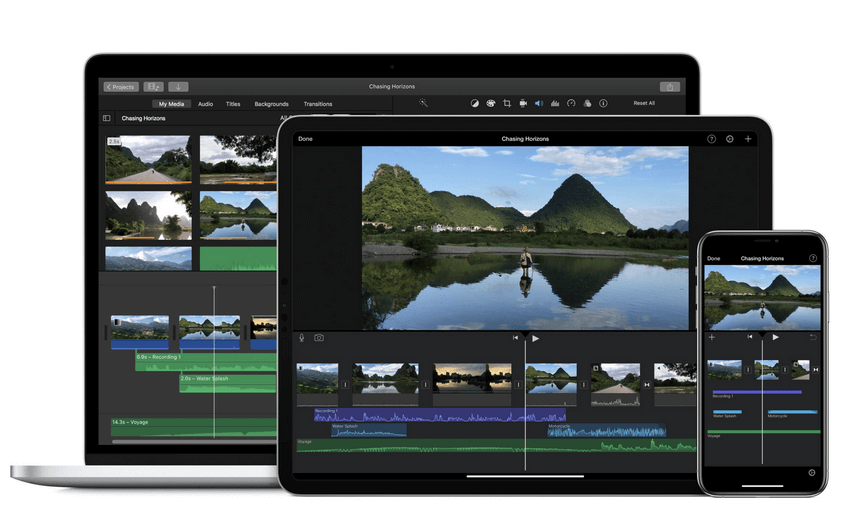 Pros of iMovie:
Captivating interface

Suitable for use on MacOS, iPhone, and iPad

Unique chroma-keying tools

Plethora of audio features

Beautiful movie templates
Cons of iMovie:
Does not allow tagging

Does not come with motion tracking

No comprehensive video editing
Blender is a free and open source 3D video creating software. It comprises video editing tools that allow you to cut videos, splice them, and perform professional-level tasks such as color grading and video masking.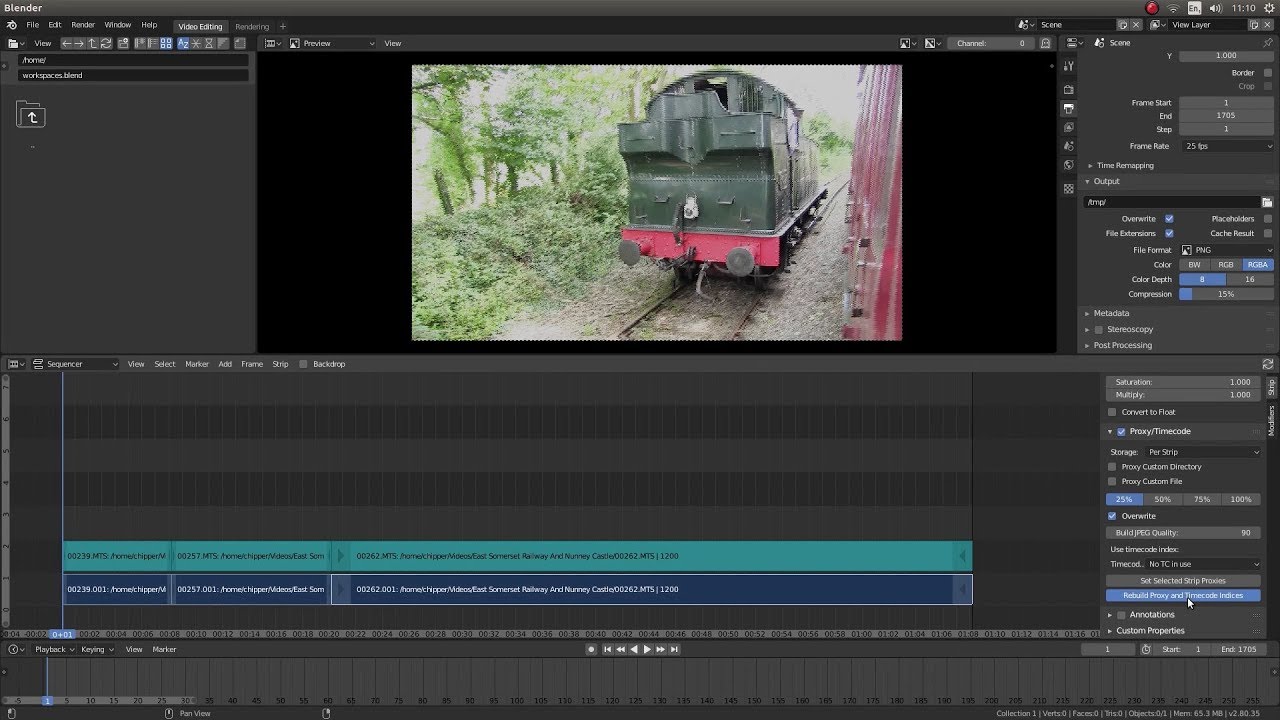 Pros of Blender:
Useful for making 3D models

Does not consume much space on the desktop
Cons of Blender:
Not suitable for casual video editing

More suitable for professional-level editing
The AVS Video Editor is also a free movie creator for Windows users. The tool allows you to create videos, capture images, edit videos, add effects and do a lot more. It is very easy to use and we loved the software for its simplicity.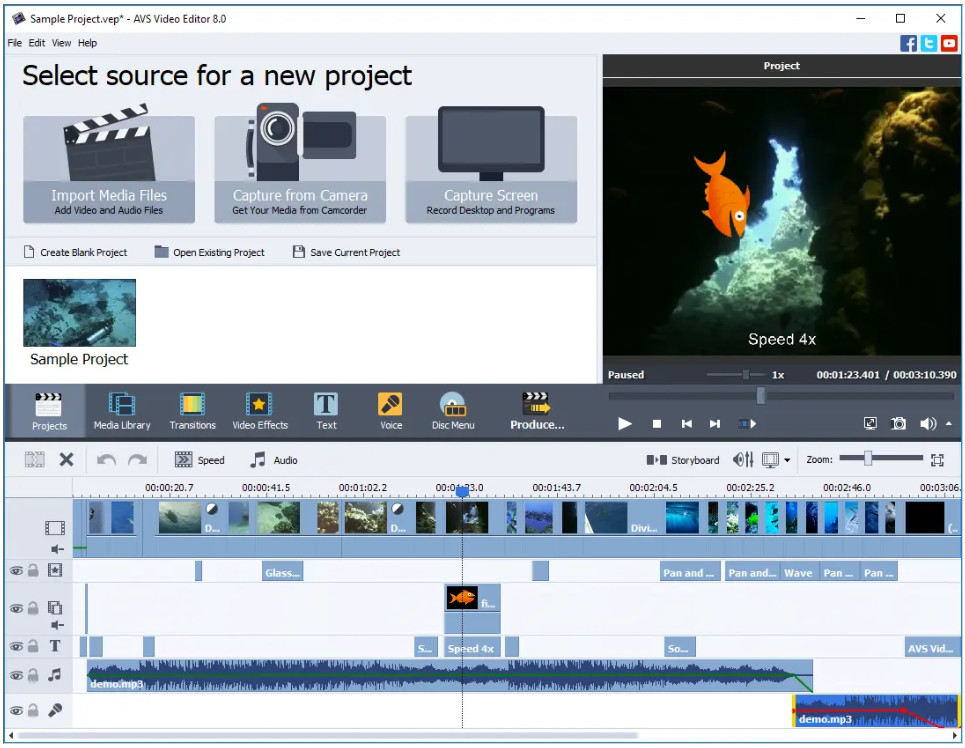 Pros of AVS Video Editor:
Import video clips and edit them

Edit sound and create transitions

Comprises a wide range of effects and transition styles

Easy to use; user-friendly interface
Cons of AVS Video Editor:
Features are somewhat confusing
Jahshaka is a desktop-based video editing software that comprises a variety of features required to create and edit videos. There are two things we really liked about the tool - ease of use and high-quality output. The software comprises a Desktop section where you can store all your assets required for creating videos. Jahshaka is a free movie creator and works with 32-bit and 64-bit OS.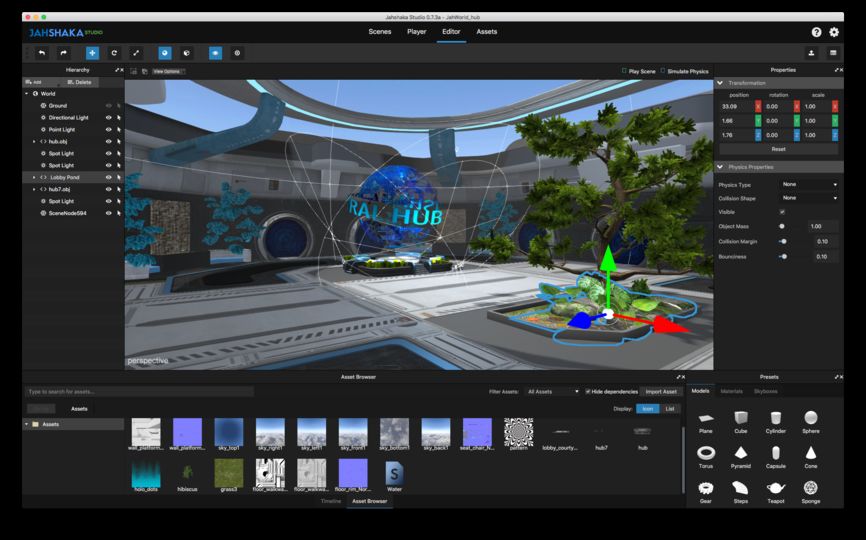 Pros of Jahshaka:
Supports a wide range of video formats

As good as any professional video editing tool

Comprises a plethora of effects
Cons of Jahshaka:
Comprises old video tutorials

Not suitable for beginners

Open-source platform; therefore, does not work as well as other full software
VideoSpin is a little different from all the other free movie creators on our list. The software allows you to mix photos, videos and music. All in all, VideoSpin is a simple, functional video and sound editing software. Nevertheless, the features and functionalities are as good as any professional editing software.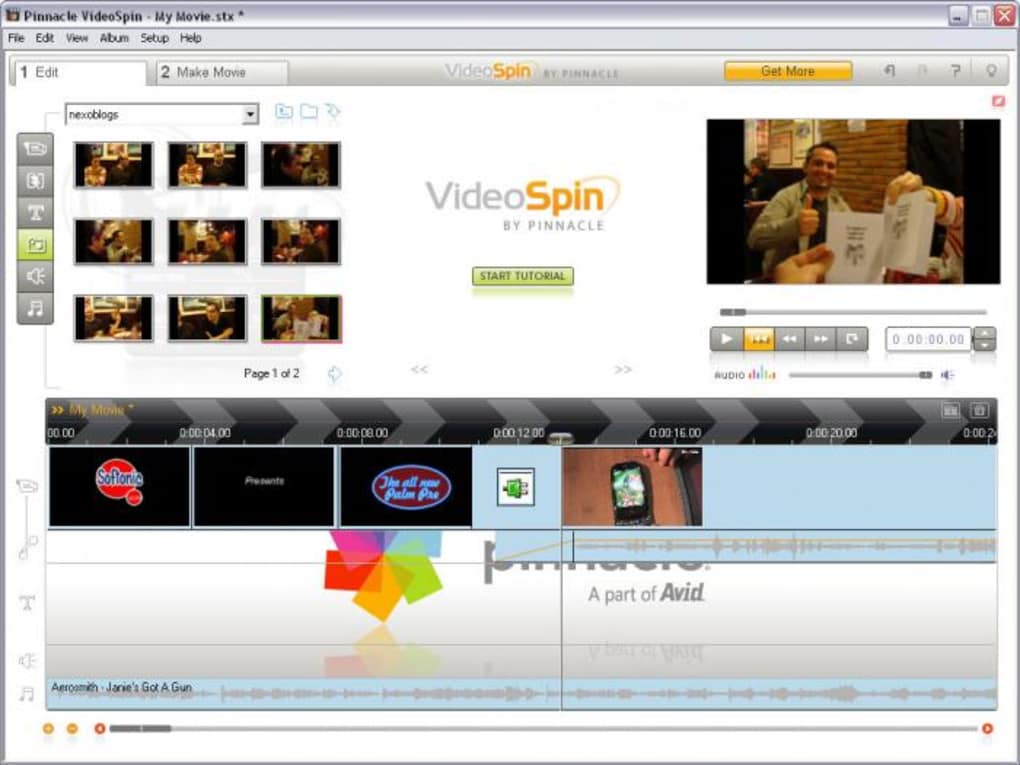 Pros of VideoSpin:
Free to use

Comprises customizable templates
Cons of VideoSpin:
Does not come with the option to edit audio

Does not comprise video effects

Allows you to only edit files on your desktop
7 Best Free Movie Creators for Online Use
This section can be a perfect read for those who prefer online video editing tools.
Clipchamp is one of the most comprehensive video editors on our list. The online tool allows you to record videos, receive videos from others, compress and edit videos, and do a lot more. Therefore, you can make the most of Clipchamp's video editing, compression, conversion and recording, to craft beautiful memories of a lifetime.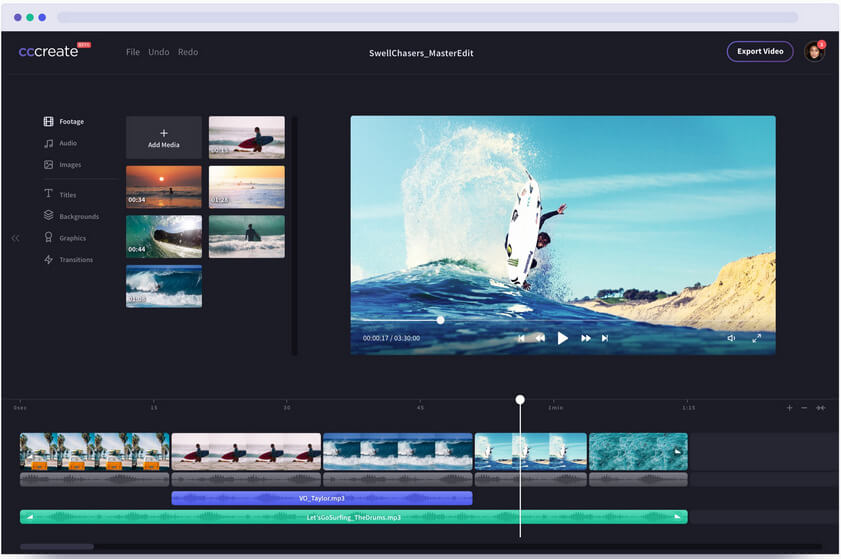 Pros of Clipchampr:
Simple user interface

Works fast

Comes with intuitive buttons and features
Cons of Clipchamp:
Videos take time to compress

Only available as a Google Chrome extension
If you ask us to pick the simplest online free movie creator, we'll choose Kizoa. We really liked all the features of the software. You can call it a movie maker, video maker or slideshow maker. You can make the most of the online tool to edit your photos, videos, and so on.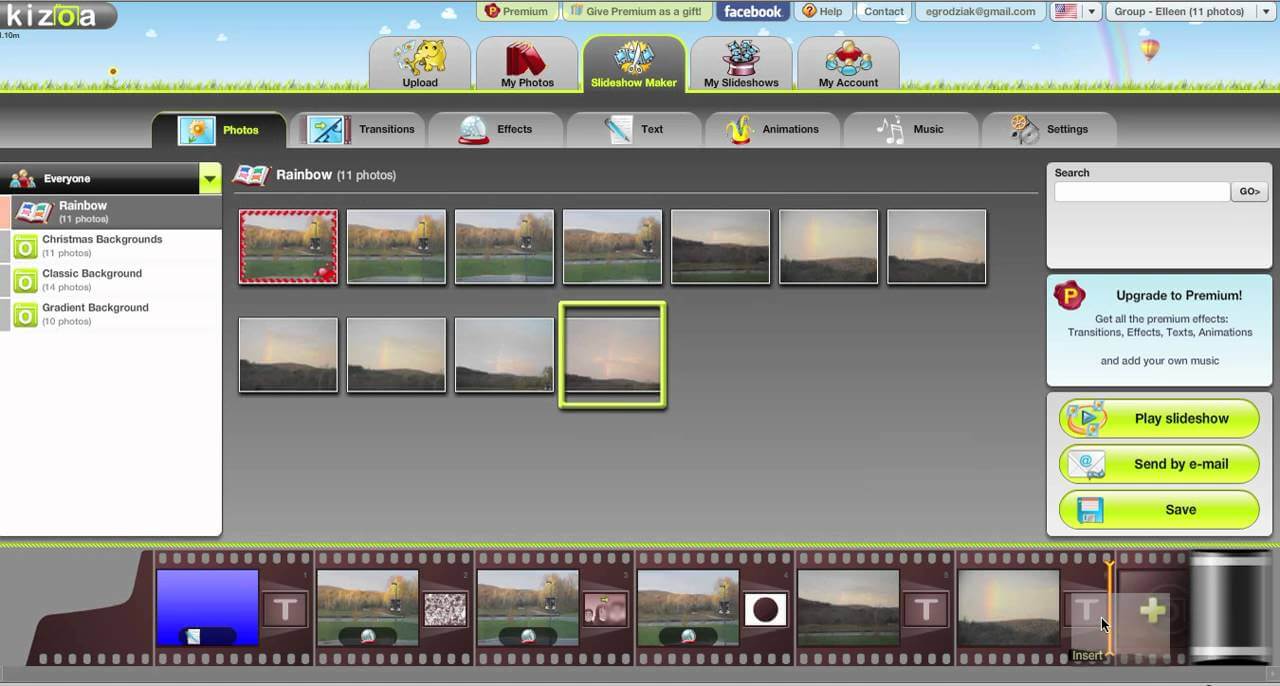 Pros of Kizoa:
Comprises a plethora of useful features

Highly suitable for beginners

Intuitive user interface

Free version comes with 1 GB storage space
Cons of Kizoa:
You need to purchase additional storage if your files exceed 1 GB
Even though Adobe Spark is free to use, it is an elaborate software. Using Adobe Spark, you can create graphic designs, short videos, website pages and a lot more. The software comprises three tools - Spark Post, Spark Page and Spark Video. With Spark Video, you can create videos and edit them per your requirements. Even though we really liked the features and capabilities of the tool, we found it a little difficult to use.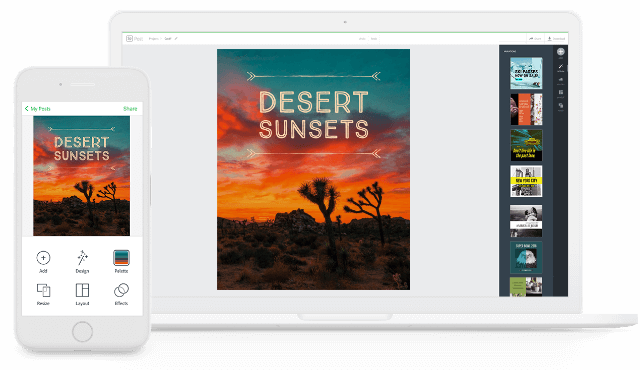 Pros of Adobe Spark:
Available on internet browsers, Android and iOS

Allows you to add royalty free music

Comprises creative common (CC) license photos

Comprises a wide variety of layout options

All creations are stored in the cloud
Cons of Adobe Spark:
Even though the online tool is free, it comprises the "Adobe Spark" watermark
The Online Video Cutter tool is suitable only for those who are looking for a free online tool to trim their videos. All you need to do is upload a video, pick the part you want to cut and use Online Video Cutter to trim the video based on your requirements.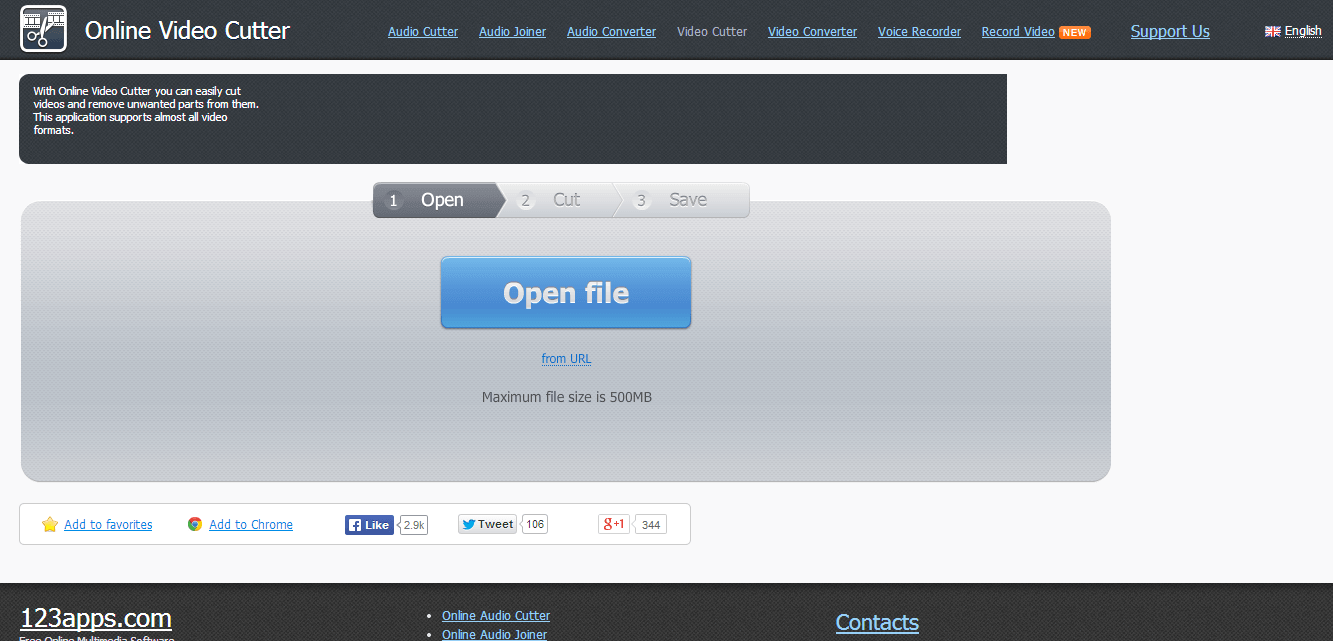 Pros of Online Video Cutter:
Can be used to trim videos up to 100 MB in size

Quick video trimming tool

Supports a wide range of video formats, such as MP4, AVI, MOV and so on

Allows you to save videos in HD format
Cons of Online Video Cutter:
You need to create an account to use the online tool

Cannot be used to trim videos larger than 100 MB
WeVideo is one of the fastest free movie creators on our list. You can use WeVideo to create unlimited memorable videos. We did not encounter any issues while uploading our videos; absolutely zero waiting time. You can use built-in stock content, animated titles and unique features such as green screen to enhance the quality of your videos.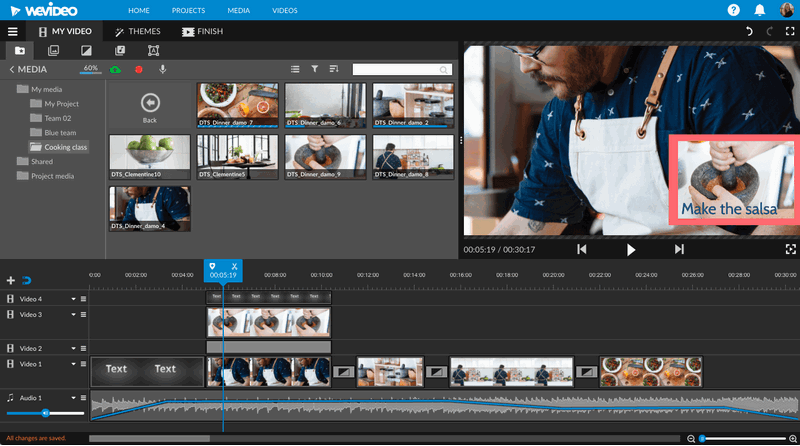 Pros of WeVideo:
Compelling editing features

Unique features such as green screen, built-in stock content and more

Perfect for students
Cons of WeVideo:
Free version comprises limited features
Clideo is an all-in-one online editing tool. Using Clideo, you can edit your images, GIFs and videos. Not only this but Clideo packages your video from start to end, and ensures it is ready for delivery to your audience.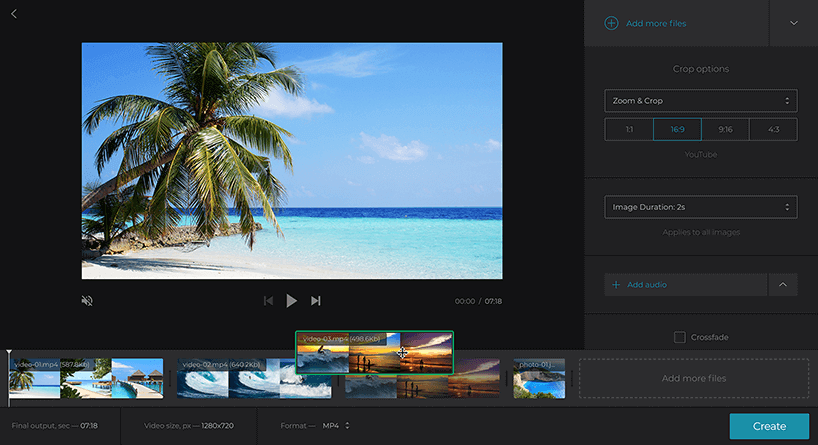 Pros of Clideo:
User-friendly interface

No account creation required to use

Supports all formats

Works on all devices and OS
Cons of Clideo:
Can only support files as large as 500 MB
Kapwing is a modern video editor. In fact, you can use Kapwing to create memes, resizer images and videos, create subtitles and do a lot more. You'll find lots of interesting stuff in this online free movie creator.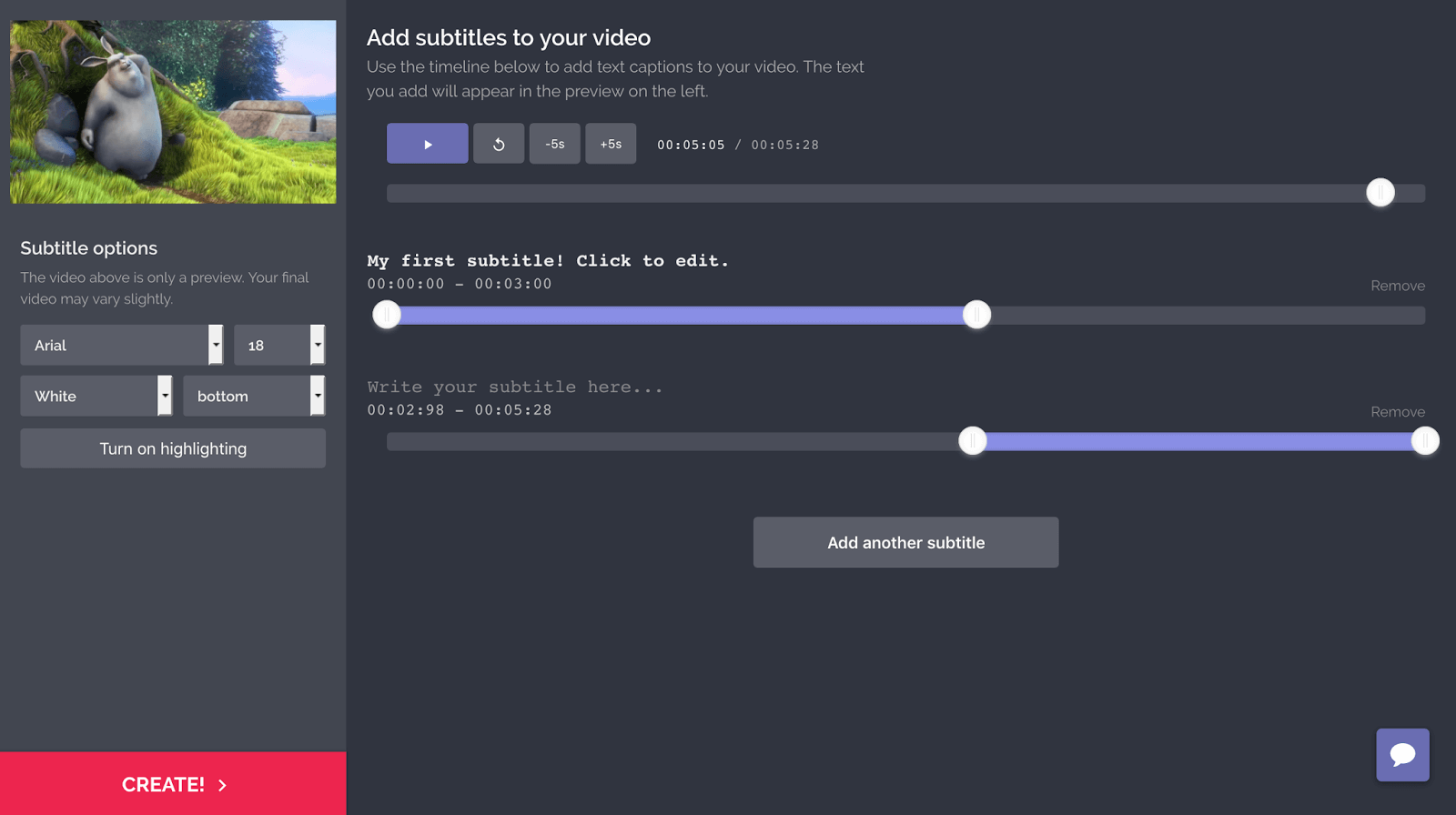 Pros of Kapwing:
Simple interface

Great output

Comprises a plethora of powerful features

Delivers fast results
Cons of Kapwing:
Only available on the web
Bottom line
We hope you found our guide on the top 14 free movie creators useful. We did not encounter any major issues with any of the tools listed above. However, we believe that your choice will ultimately depend on your requirements - the OS you are using, the features you are looking for, the version you want (Desktop/online), the video quality you are looking for, your file size and a lot more. If you have any questions, feel free to write to us or post them in the comment section below.