With the right movie maker online video editor, you can create stunning clips and videos that are ready to share to Instagram, Facebook, YouTube, or anywhere else, with no frustrating time limits or unsightly watermarks. Finding the best tool may seem challenging, but this guide will help you. Read on to learn how to choose a movie making tool as well as the best options available out there.
How to Choose a Movie Video Maker Online?
The purpose of this section is to simplify the process of choosing a movie maker online editor. Following are the key aspects that you should consider when looking for a reliable movie video making tool:
Ease of Use
Before you choose any movie video maker online tool, it is recommended that you evaluate the complexity of its features. Basically, you want a movie video maker that is easy to use and has an intuitive, simple interface so you can quickly and easily access and use the features you want. The last thing you need is a movie maker that requires you to spend weeks learning how to efficiently edit your videos.
Built-in Resources
When editing and creating movies via an online video maker, you will most likely need to add the right type of background music, filters, texts, effects, transitions, etc. These resources can really help enhance your video project. So, you want a movie video maker online tool that comes with plenty of these resources out of the box. Having such built-in resources is a definite plus when it comes to movie video makers.
Free or Not
Not all video editing tools are available for free and not all of them offer the features that you may be looking for. There are some very high-quality tools available on the web but some of them have watermarks. The watermark included in your edited video can really hurt your online video marketing efforts. So, if you are looking for a free video movie editor, you want to make sure that it does not have watermark.
Online vs Software
When it comes to choosing a movie video maker, you have two options: online and software. Both have their pros and uses. Online video makers allow you to perform video editing on the go without requiring you to download anything. Video maker software on the other hand, generally offer more features and require no internet to work. Once installed on your PC, you can use them anytime without worrying about login details or internet accessibility.
Top 10 Movie Video Maker Online 2020
Online movie video makers make video editing and creation easy and some of them even come without watermarks. Following are the top 10 recommendations:
Magisto is a popular movie maker online video editor that can help you create high-quality videos with its several distinctive features. This tool is popular for its automatic editing capability. It analyzes your video and offers the most effective way to edit it.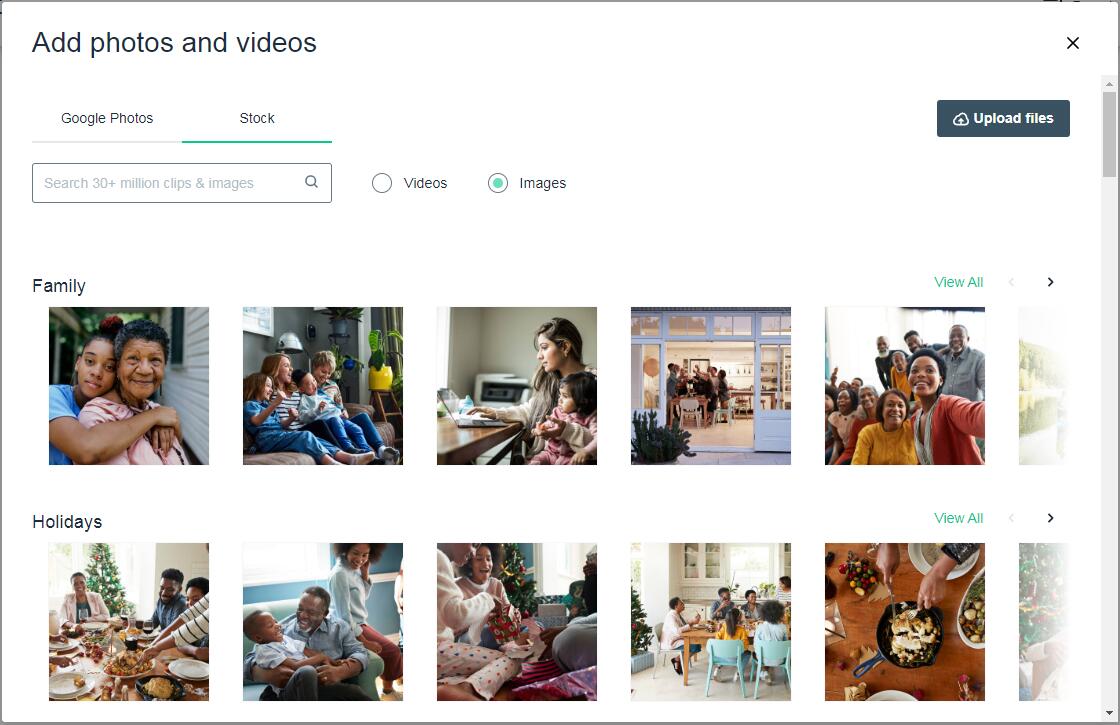 Features

Auto video maker.

Premium editing styles.

Add logos and captions.

Edit and reorder scenes.

Numerous templates.

Upload 30-60 photos per movie.

Commercially licensed music.

Edit and rearrange scenes.

Multiple themes.
Recommended Users Type
Magisto is suitable for marketing professionals and agencies looking to improve brand awareness and lead generation through videos.
Animoto is another cloud-based movie video maker that you can use to turn your video clips, images, and music into video slideshows for promotional and marketing purposes. Being a cloud-based tool, it is compatible with multiple platforms. It also has a large library of licensed music and it offers variety of styles, filters, and templates to take your online video making to the next level.
Features

HD video editing support.

Multiple memories styles.

Pre-built marketing storyboards.

Color customization.

Font library.

Library of 3000+ licensed music tracks.

Video downloading and sharing capability.
Recommended Users Type
Animoto is recommended for anyone looking to create attention-grabbing videos.
Adobe Spark is a well-customized online video maker available for both web and mobile users. With this tool, you can create premium quality videos, customized web pages, short videos, and social graphics. Featuring a user-friendly interface, Adobe Sparks requires no professional skills to use.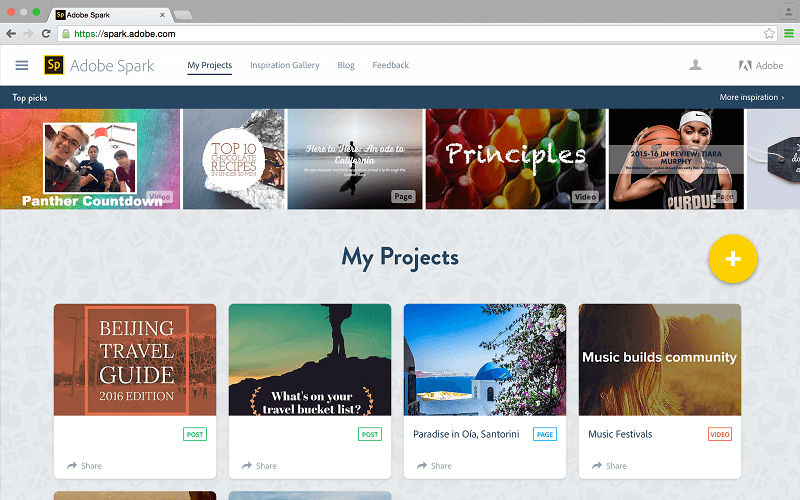 Features

Easy customization of designs.

Create professional looking graphics for the web.

Large collection of professionally designed fonts.

Wide range of high-quality layouts and colors.

Save your preferred look and feel as a template.

Available in 15 languages.
Recommended Users Type
Adobe Spark is suitable for beginners as there is no learning curve and it gives you the ability to create stunning, professional-looking videos without any hassle.
HippoVideo is another reliable movie maker online editor that comes with no watermark and features clean and easy interface. The tool is basically a chrome extension online video maker and it supports wide variety of video formats, including MP4, MKV, MPG, 3GP, FLV, etc. The primary focus of HippoVideo is to perform browser recording and capturing but it also has basic video editing capabilities.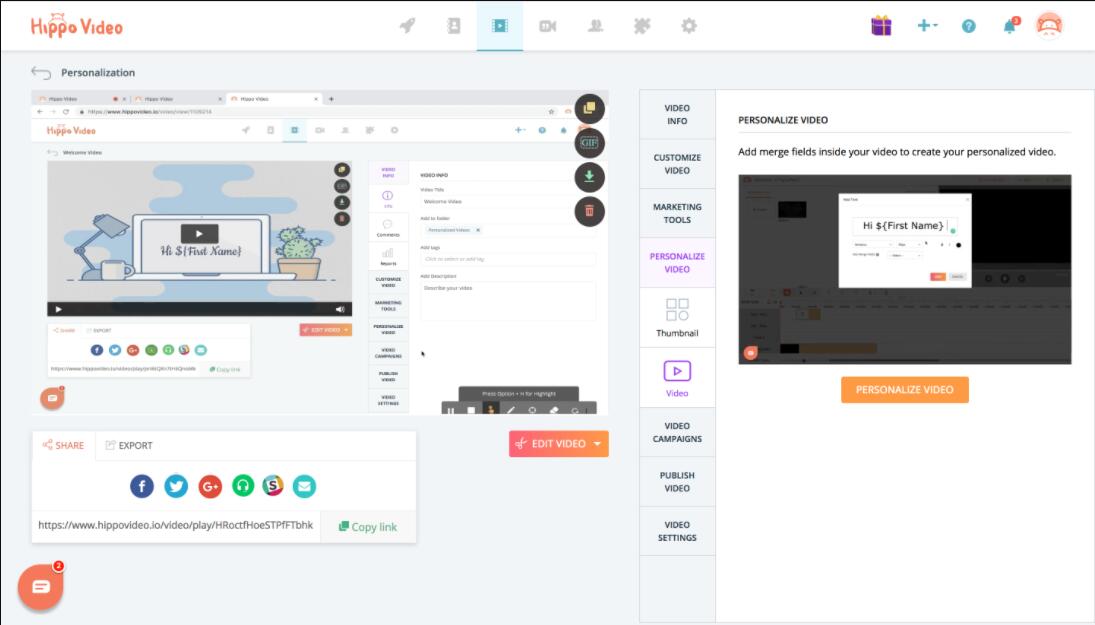 Features

Various basic yet necessary video editing features, e.g. resize, add text, crop, trim, split, etc.

Record and capture your desktop screen, voiceover, and webcam.

Video download and sharing capability. You can share edited video to most social media platforms, including YouTube, Twitter, Facebook, etc.
Recommended Users Type
HippoVideo is geared towards screen capping and movie editing for teachers, gamers, YouTubers, and IT specialists.
FlexClip is a simple but powerful online video maker that specializes in creating family stories, marketing videos, lifestyle videos, and business videos with its numerous built-in free templates. It also has a large library of high-quality royalty-free stock photos, music, and videos so you can truly customize and enhance your movies. Apart from this, the tool also allows you to add your own watermark to your videos.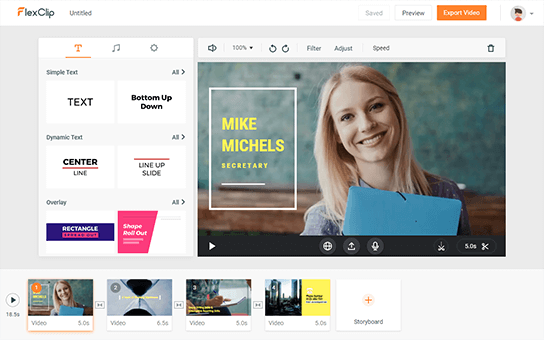 Basic and advanced video editing features, such as split, trim, merge, video conversion, video zooming, and more.

Huge multi-media library that contains about 2.5 million stock images, videos, and music.

No download or sign up required to use this tool.

Several high-quality video enhancing features, e.g. impressive effects, elegant fonts, smooth transitions, and more.

Voice recording.

Watermarking.
Recommended Users Type
FlexClip is suitable for individuals and businesses that want to sell their products/services through quality video content but don't have the advanced video editing skills.
Renderforest is an easy to use online movie video maker. It comes with a step-by-step tutorial to help beginners quickly become familiar with its different features. To create and edit a video, you can either upload your own content or choose from the tool's very large library. There are many ways you can use Renderforest to make your videos attractive, e.g. using creative titles, animated titles, filters, and more.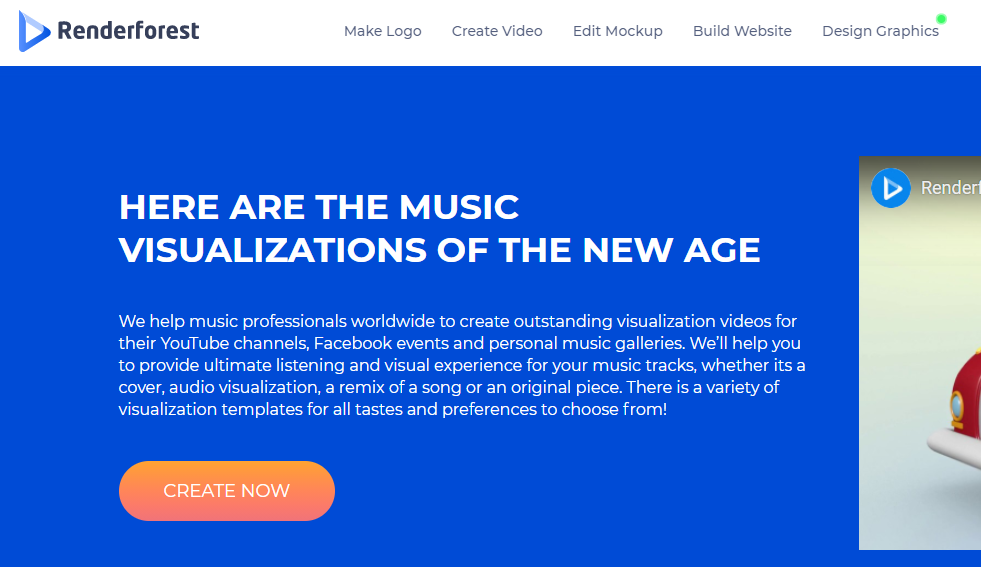 Several useful video editing utilities, e.g. zoom/pan, split, merge, trim, etc.

Large video library containing 195,000+ videos.

Commercially licensed video tracks to add in your videos.

1 click to download your video or publish it directly to your favorite social media platform.

Preview functionality so you can view your changes and editing in real time.
Recommended Users Type
Renderforest has been designed for agencies and mid-to-large companies but anyone can use it for video marketing purposes.
Clipchamp is one of the best movie maker online video editor tools that offers a lot of features. It has no watermark and it features an intuitive user-interface making it ideal for beginners. Clipchamp provides various video templates and it also has a library containing stock music and videos.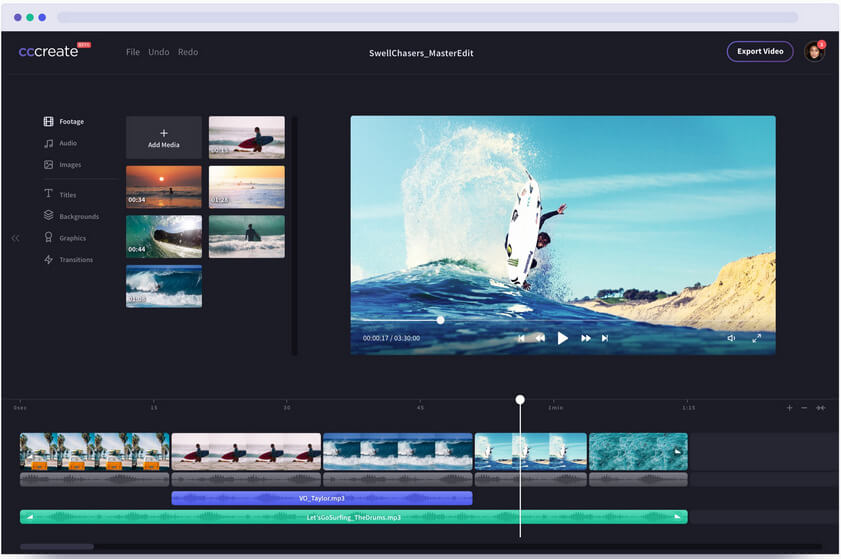 Several useful video editing features, such as rotate video, crop video, split a large video into smaller sections, merge two videos, etc.

Upload videos directly to Google Drive or YouTube.

Large library containing stock videos and music.

Additional features such as webcam recorder, video converter, and compressor.
Recommended Users Type
Clipchamp is an ideal tool for beginners who are new to video editing and want to create professional-looking video content with ease.
Kapwing offers lots of products related to online video editing. Their online movie maker tool is an all-in-one solution that allows you to perform most of the video editing tasks, such as video trimming, adding audio, adding subtitles, resizing videos, and more. Furthermore, you can also combine videos with photos, GIFs, audio, and texts to create a premium-quality movie.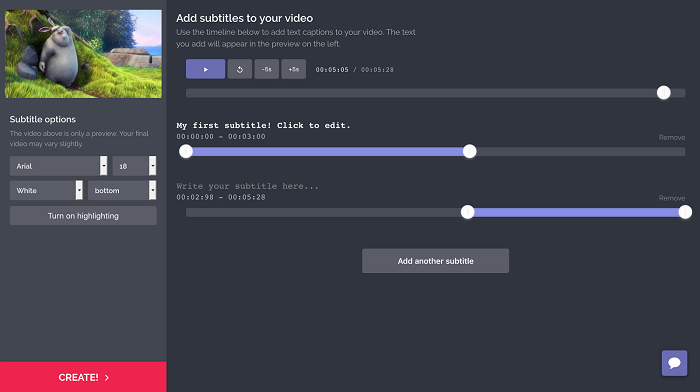 Several distinctive video editing features, such as insert subtitles, add music, append multiple scenes together, design on a visual canvas, add visual elements, and more.

User-friendly interface suitable for beginners.

Many templates and filters to enhance your videos.

Video download and sharing capability.
Recommended Users Type
Kapwing is a simple and easy to use online video maker tool that has been designed for those who are new to the video editing world.
Clideo is another powerful online video maker tool that is equipped with many features to help you create videos for just about any occasion. Furthermore, it comes with numerous preset templates, effects, filters, and more to help you enhance your videos just the way you want.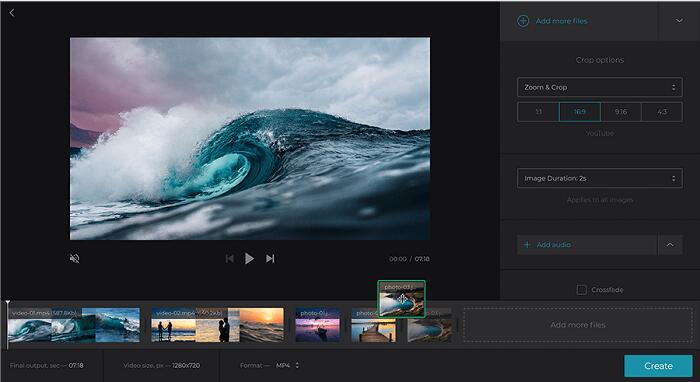 Create, trim, merge, compress, crop, and resize any video.

Create a slideshow by uploading music and video.

Add audio to video for uploading to Instagram, Facebook, YouTube, etc.

Add subtitles to any video as well as create GIFs from an uploaded video.

Add Instagram-like filters to enhance your videos for social media sharing.
Recommended Users Type
Clideo is easy to use and suitable for those who don't have any video editing skills but want to create high-quality videos to share on social media platforms.
Wave.video comes with a set of several unique and cool features that can take your movie making to the next level. It offers hundreds of stock images, music tracks, videos, as well as templates for a truly customizable video editing experience.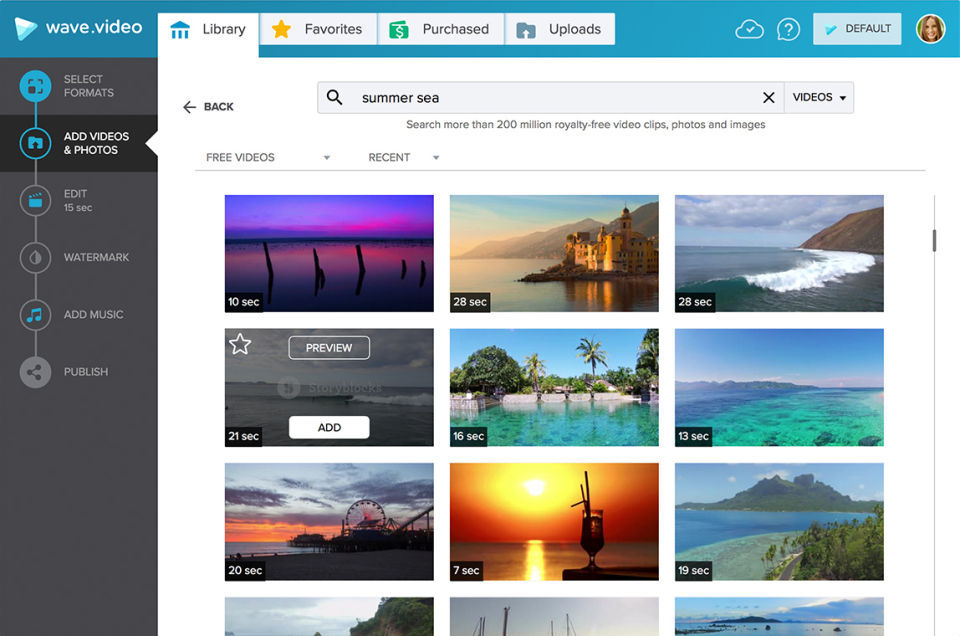 All the basic video editing utilities are available, e.g. trim, crop, resize, split, merge, zoom/pan, etc.

Built-in library of royalty-free stock footage.

Add stickers to videos.

Text animations as well as other templates to add a unique touch to your videos.
Recommended Users Type
Wave.video is a great choice for users who are looking to create professional-looking videos for blogs or social media videos.
A Better Movie Video Maker Alternative – iMyFone Filme
As mentioned above, online video makers have their advantages but they also have some limitations. For instance, you cannot use them without a proper internet connection. Not to mention they have less features as compared to free video editing software that you install on the computer.
So, whatever the reason, if you are looking for an online movie video maker alternative, then it is recommended that you install software like iMyFone Filme. Filme offers virtually all the features that online video makers do and then some more. It has a Fast Video mode that helps quickly enhance any video with attractive templates and music. The software comes with abundant effects and resources.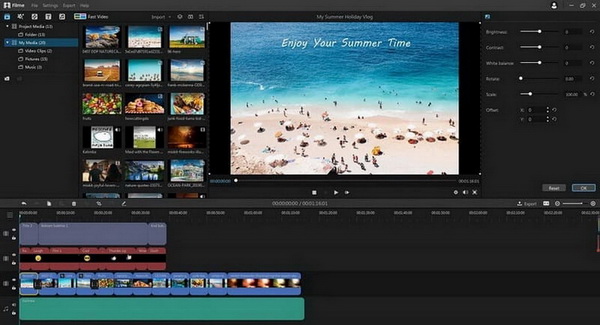 Following are the top features of Filme:

Fast Video mode for making premium-quality, professional-looking slideshow videos with just one click.

All basic and necessary video editing utilities are available, such as add text, crop, split, add music, rotate, adjust speed, etc.

Several high-quality video enhancing tools, such as filters, transitions, titles, animations, etc.

Instant preview feature so you can preview your editing progress in real time.

Multitrack of video and audio support.
How to Use iMyFone Filme to Make Movie Video
Follow these instructions:
Step 1: Download, install, and launch Filme on your computer. Once it is launched, choose the Fast Video mode.
Step 2: Next, use the preset options to select a theme or template for your movie or video. Then click on 'Add your media' button.
Step 3: After that, use the Import option to add your desired video/movie to Filme.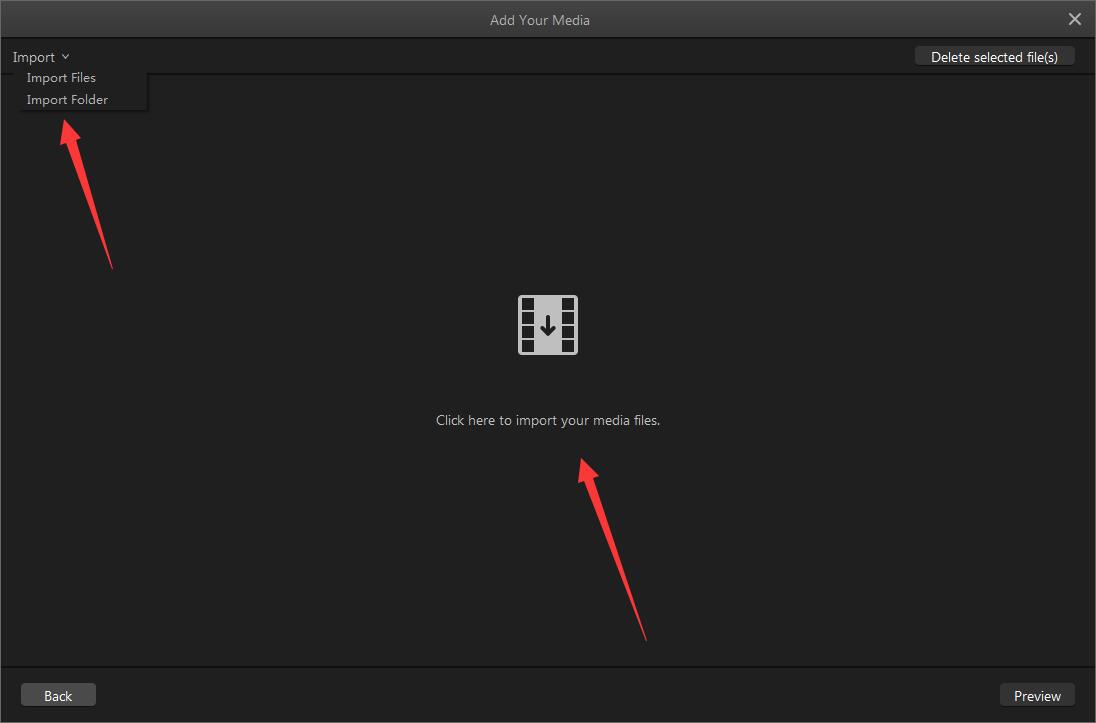 Step 4: Now use the interface to adjust video duration as well as other aspects of the video. You can preview your progress via the Preview button.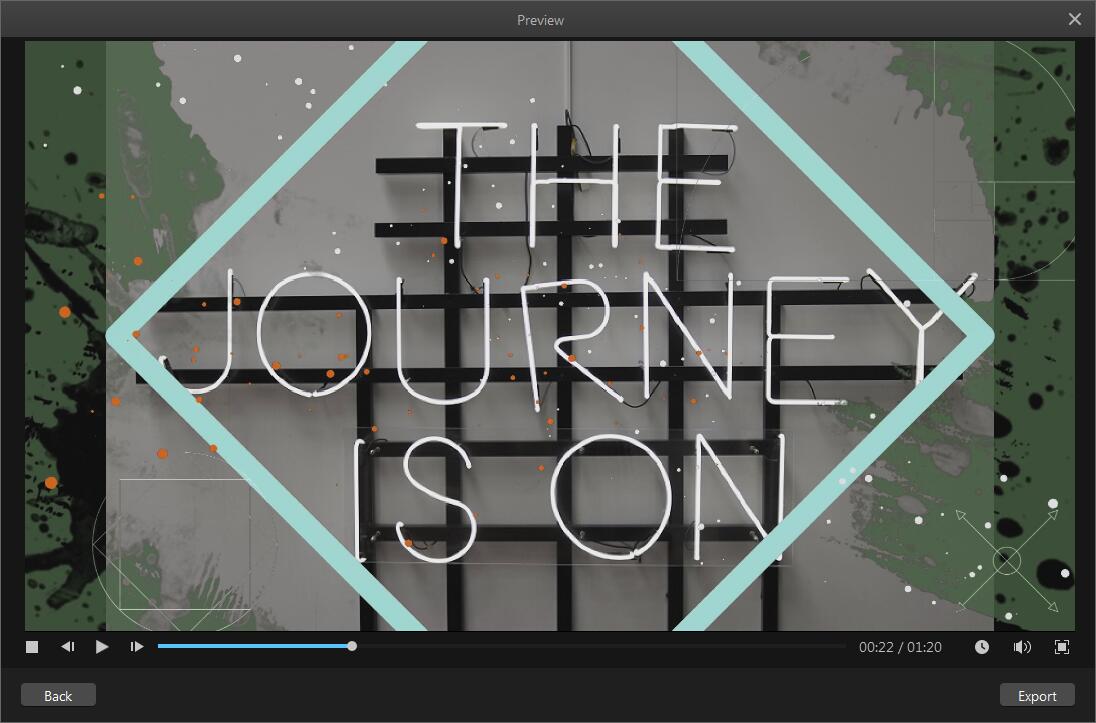 Step 5: Once everything is configured, save the video by clicking on the Export button.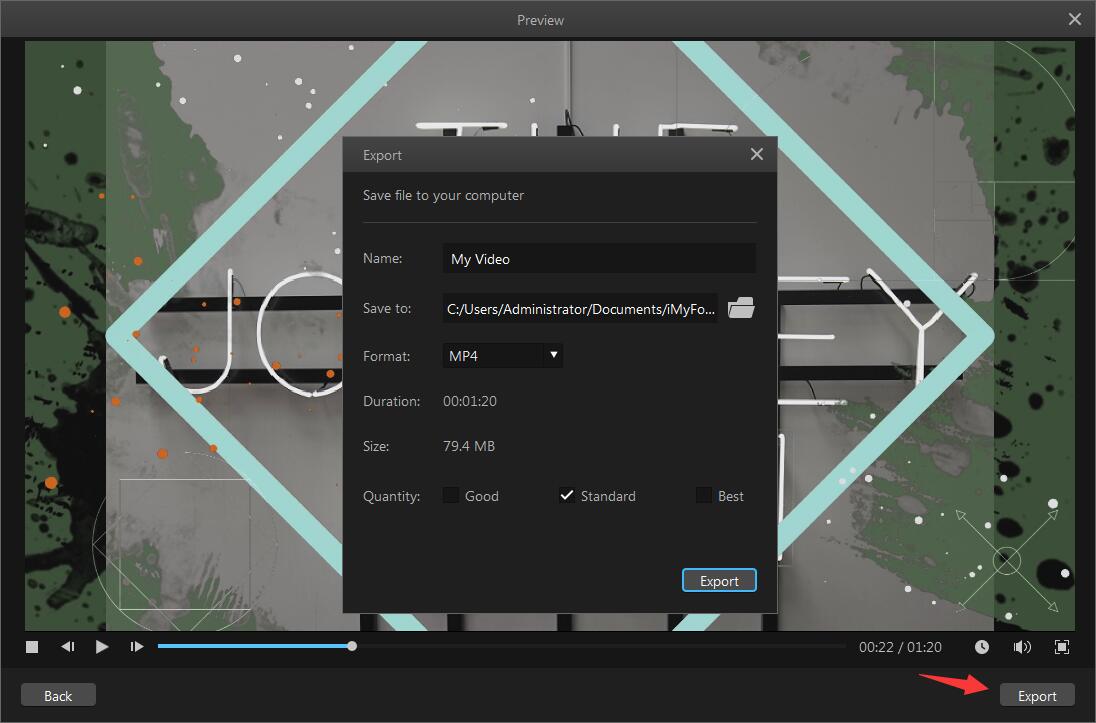 Watch this video to see how to use Filme to create a stunning video:
Conclusion
Each of the above-listed movie maker online editor tools offer an opportunity to reveal your creative potential and make quality videos. Most of them are beginner-friendly and equipped with all basic video editing features. It is recommended that you choose the tool that best suits your preferences. If you are looking for a software alternative to these tools, then give iMyFone Filme a try. It is a reliable and easy-to-use movie video editing software that will help you create a professional-looking video in minutes.