IGTV is a popular platform by Instagram that supports long videos. Instagram is mostly used for entertainment purposes, so if you create such content, it could be the right platform to gain more audience. In this article, we will show you how to film IGTV video and edit it using a video editor. Stay with us, and you will get to know everything by the end of this article.
Part 1. 4 Ways to Film Videos for Instagram's IGTV
1) Table Videos
Content creators also record IGTV videos while sitting at a table. It can be an interview or a podcast. They can also show some tricks, tips, and tutorials. If you are on a table, then shooting a video will be much easier. You can use a tripod to keep the camera still. Moreover, you can easily control the lighting in your studio. However, in such videos, the sound quality also matters. If you are addressing people, you need to have an excellent microphone to record the sound without any disturbance.
2) Time-lapse Videos
Time-lapse videos are also popular, and you can share them on Instagram IGTV. Creating a time-lapse is an art; therefore, you need to learn it, and it might take some time. You can use different mobile applications to record a timelapse video. Instagram's Hyperlapse is also a good option for iOS. While shooting a time-lapse video, you need to keep your camera still for a long time.
The most important thing in creating time-lapse videos is the frame rate. You need to set the application to click images at different intervals; therefore, the frame rate plays an important role. With time, you will get to know how to select the right frame rate according to the duration and place where you are shooting the video.
3) Vlogging
IGTV can also be used for vlogging. You can upload your daily vlogs, routines, tips, or anything you like to share with your audience. IGTV supports long videos, so it is the right platform for vlogging. People use it for entertainment, which is why you get more engagement on the platform. While recording your vlog, you need to have a camera stabilizer for the perfect shooting of your videos.
4) Recording the Surrounding and Live Videos
People also record what they see in their surroundings. If something is interesting or worth sharing with the audience, you can record it. You can also create stories, comedy skits, or anything you like. You might also see live recordings of programs and shows on IGTV; thus, you can also have your own live show.
Part 2. How to Edit Videos for Instagram's IGTV
iMyFone Filme is a professional video editor, which is suitable for beginners. Anyone can use it without any hassle as it has a simple user interface. You can edit your video as you like.
Features:
Filme allows you to select the IGTV format for the video. You can select MP4 container, frame rate, bitrate, video codec, and other advanced settings.

You can do almost every type of edit using Filme. It is an all-in-one tool for video editing.

You can add effects, transitions, text, stickers, GIFs, images, audio, or anything to the video. Everything is simple and easy.

Filme allows you to add multiple audio, videos, and images to the timeline in different tracks. Therefore, you can add multiple media at the same time instant.
How to Edit IGTV Videos on Filme
Step 1: Open Filme on your computer. Click on File and head over to New Project. You will have different options for aspect ratios. For Instagram's IGTV, 9:16 (Portrait) is the recommended one.
Step 2: You will see the import options in the Media menu. You can import from your computer or scan a QR code through your mobile for direct import. After importing the videos, images, and all files, you will have them in the Project Media. Now, drag the videos and other files to the timeline. You can adjust the duration by dragging the ends of the video or image in the timeline.
Step 3: The toolbar above the timeline allows you to crop, split, adjust speed, adjust color, rotate, record voiceover, record video, and make other changes.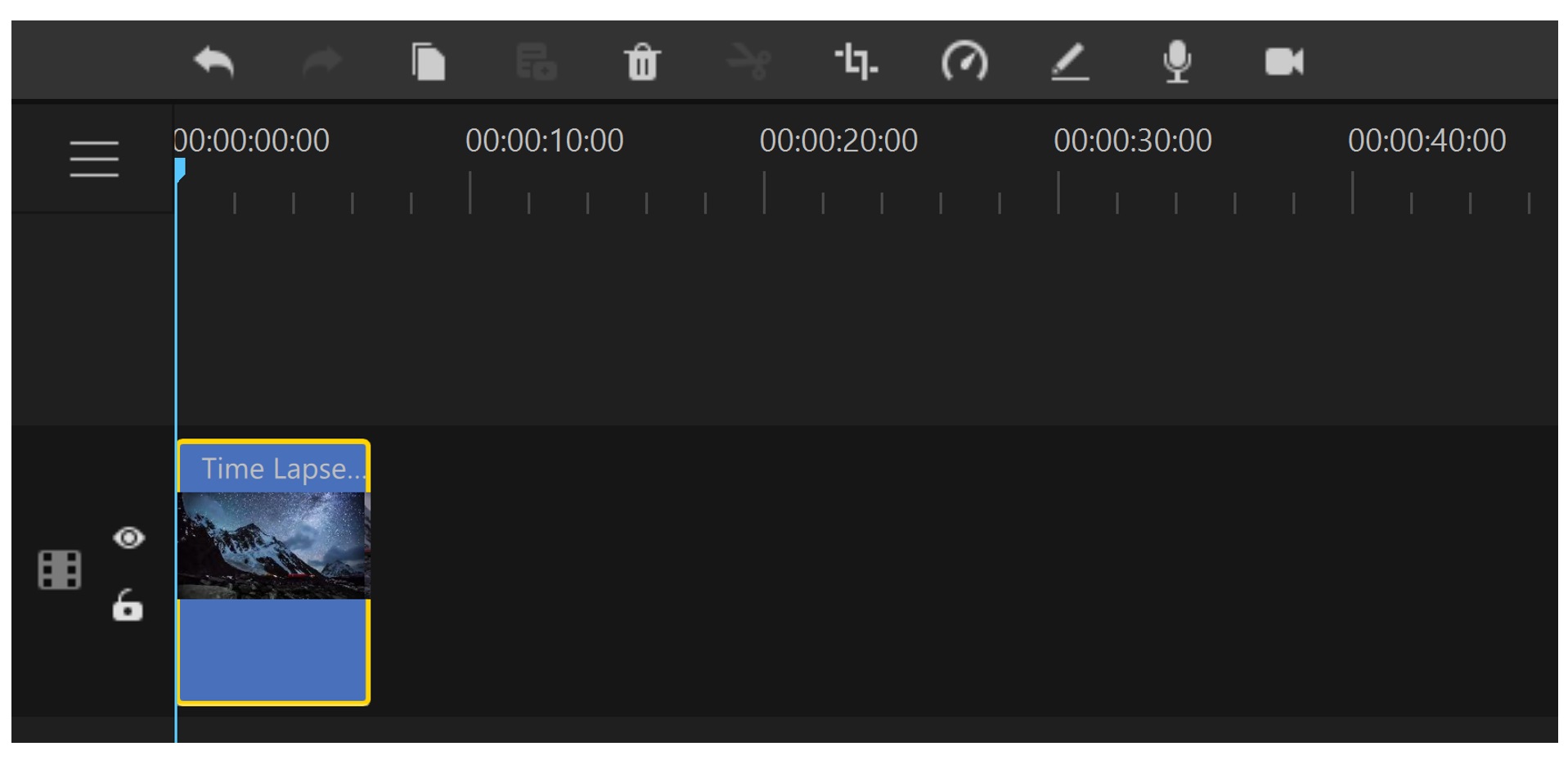 Step 4: If you want to add effects, go to the Effects menu. You will see the available options. You can select any effect you like and add it to the video. Similarly, you can add text, transitions, or anything you like.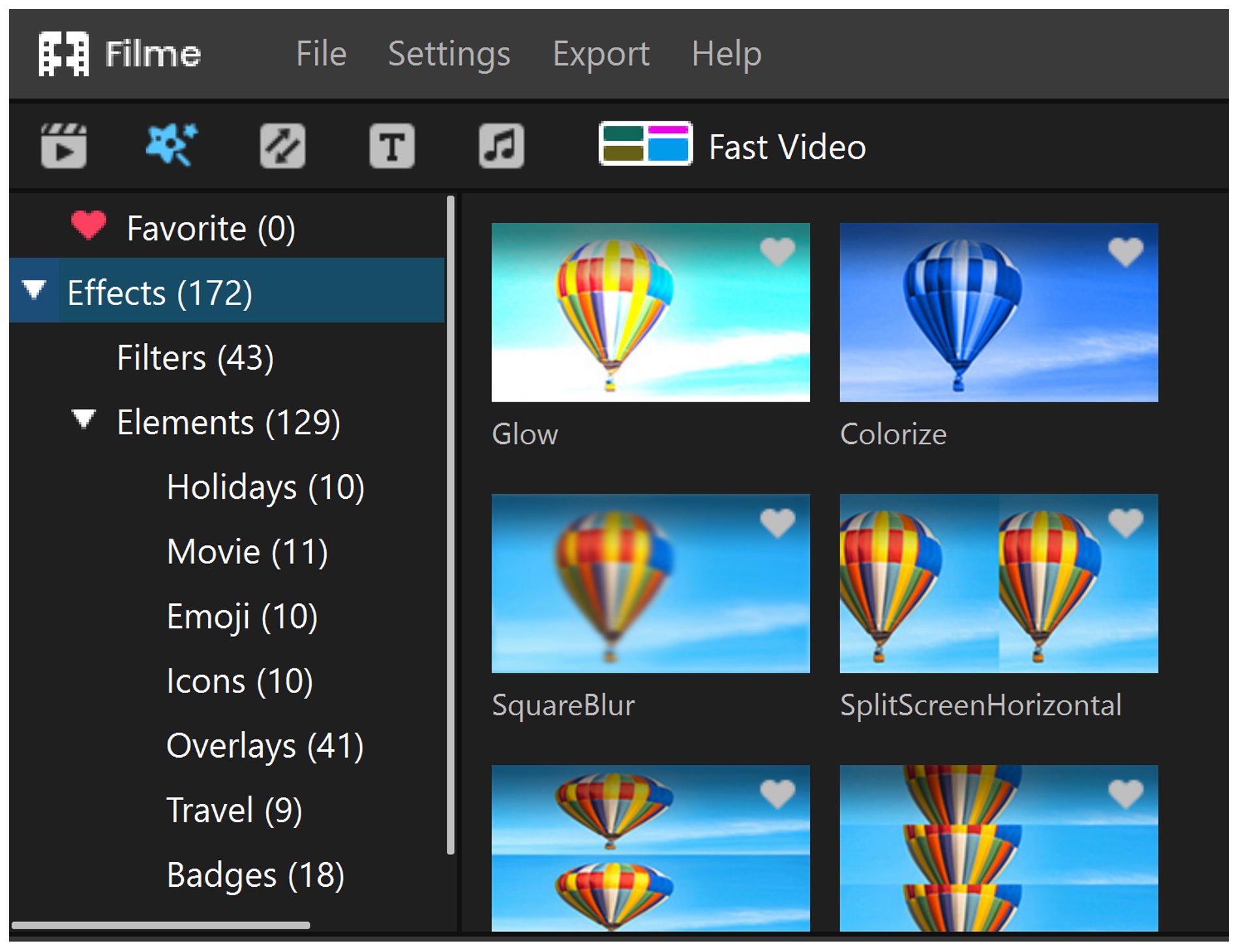 Step 5: Drag the music file to the timeline and adjust its duration. You can add multiple music files using different soundtracks. You can also add images and videos using different video tracks.
Step 6: Go to the Export menu and click on Export Video. Select the MP4 format on the left and go to Settings. You can select the desired resolution, frame rate, and other settings. Click on Export; your file will be saved to the destination.
Videoshop is a paid Android and iOS application, but you can also use the free version to edit your IGTV video. It is a simple tool, and you can easily do basic editing with it.
Steps to Edit IGTV Video on Videoshop
Step 1: Open Videoshop on your mobile phone. You will see two options on the screen: Import Clip and Record. Tap on Import Clip.
Step 2: You can select the videos and images for the video. Select media and tap on Done.
Step 3: Your media will be imported into the video editor. You will have different options at the bottom to resize, add music, trim, add text, add transition, adjust speed, and make other changes. You can edit your videos as you like.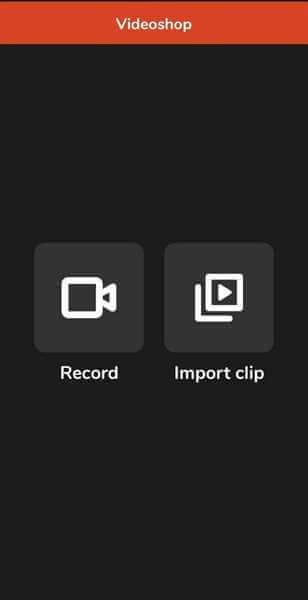 Step 4: Tap on Text. You will have the text on the video. Double-tap on the text to edit it. You can also select the desired style of the text.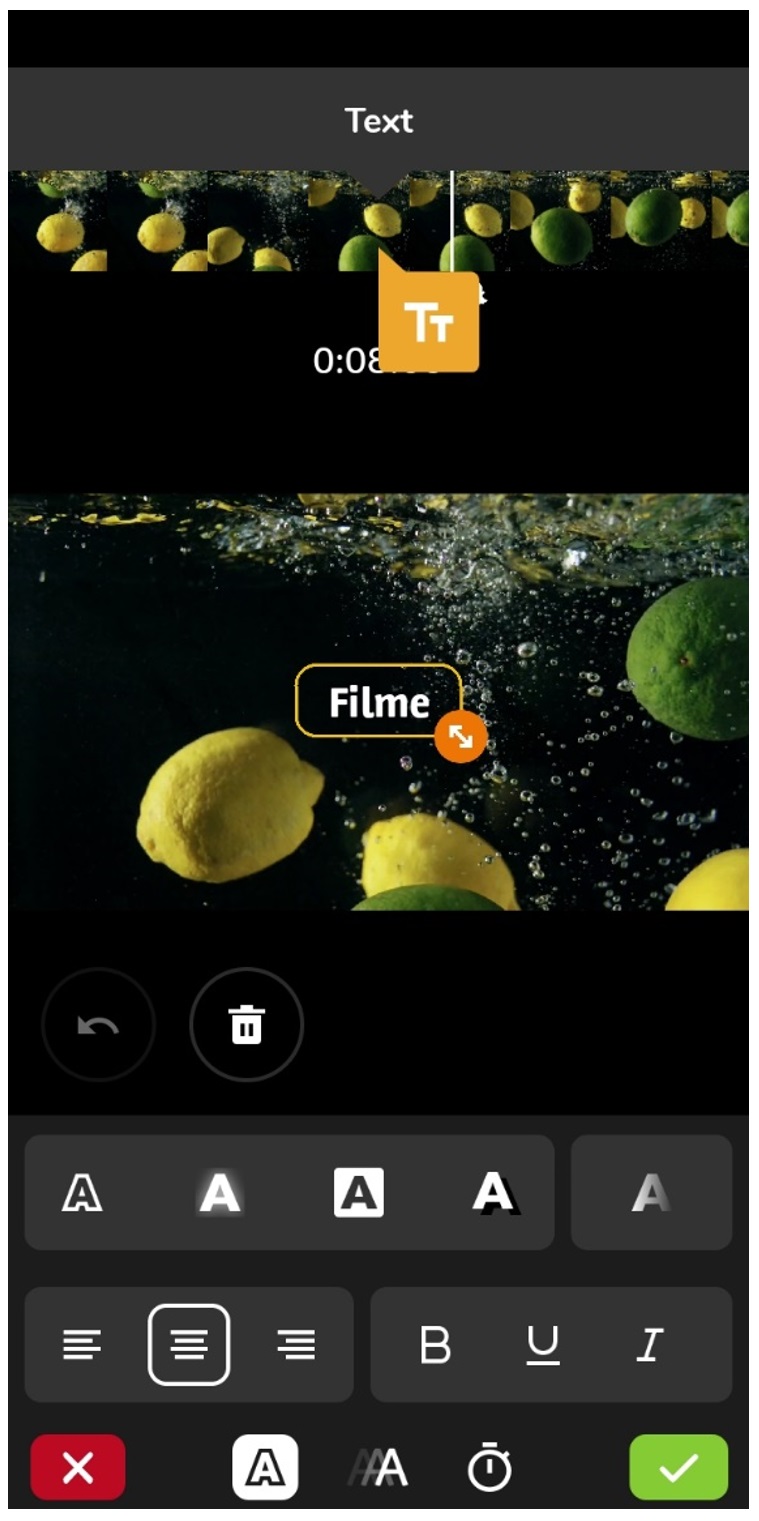 Step 5: If you want to add music, tap on the Music button. You can select music from Videoshop or import your own. You can also add sound effects from their library.
Step 6: Tap on Next. Now, you can choose filters and themes if you want. Finally, tap on the Share button at the top right corner. Tap on Advanced to select the resolution and FPS. Go back and tap on Save to Gallery. Your video will automatically be saved in MP4 format.
Also Read:
How to Share IGTV Video on Instagram Story >>
Part 3. 4 Best Tips to Shooting IGTV Videos
1) Professional Camera
The quality of the video has the utmost importance. You cannot neglect it in any case. If the video you have filmed is not of high quality, no one is going to enjoy it. You need to create high-quality videos in excellent resolution. Therefore, you need a professional camera. If you have a DSLR or a high-quality mobile phone camera that can record HD, Full HD, or 4K videos, you are good to go. Keep in mind that you cannot improve the quality of the video later.
2) Choose the Right Video Settings
Video settings also play an important role. You can select the video format, which should be MP4 for IGTV videos. You can also select the frame rate, and for IGTV, the recommended frame rate is 30 FPS. Then, you need to select the right resolution for the video. You can go for 1920 x 1080 and place your camera in the vertical position, and then you can rotate the video in a video editor. Thus, you will get a 1080 x 1920 video.
You also need to set the contrast, sharpness, saturation, color tone, white balance, and other things. You can see the Kelvin setting in the white balance. You can set it to 5500K for the daytime and 3200K for the nighttime.
3) Keep Your Camera Still
This is another important thing that must be kept in mind. Your camera should be still. While you are recording in your studio, you can use a camera stand, but if you are recording by keeping your camera in your hand, you need to be careful. You can use a camera stabilizer if you want to move the camera while recording the video.
4) Focus on Light and Background
The light on the set is important. You need to set it before shooting. You can adjust lighting or arrange some lights if needed. If there is an overexposure to light, you need a few umbrellas. Another important thing is the background of the video. You need to see whether your background is clearly visible in the light or not. Select a suitable background that is visible to make the video more attractive.
Final Words
IGTV is a popular platform for sharing long videos. Your long video content will get more engagement as Instagram is mostly used for entertainment.
We have shared some ways and tips to create awesome IGTV videos. After shooting the video, you need to edit it and make it according to the platform. You can also split long videos on Instagram. We recommend Filme as it is a professional video editing tool. You can edit your videos like a professional and convert the video into the right IGTV format.