IGTV is one of the most effective ways for boosting your Instagram strategy.The feature allows creators to upload videos between 15 seconds and 10 minutes. Larger accounts can upload videos that are 60 minutes long!
The longer the video, the more time-consuming the editing process. However, you can save all that time by scheduling the uploads of your IGTV videos in a few minutes.
Why You Should Schedule IGTV Videos: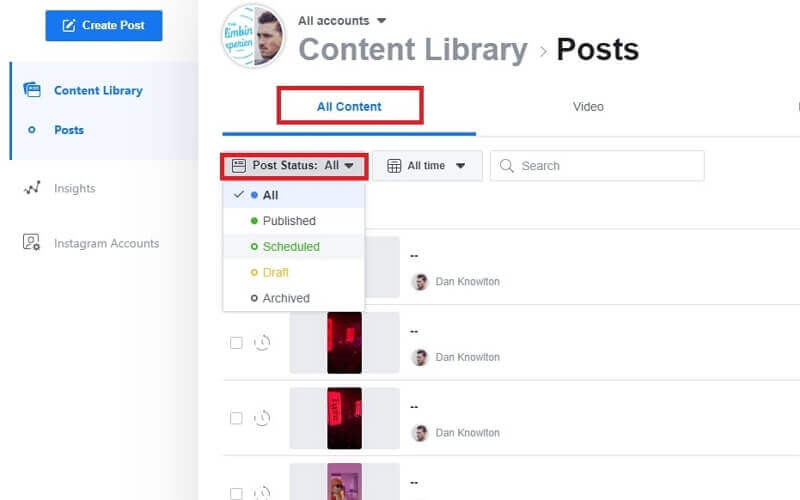 Now that you know how to schedule IGTV posts, know why you should do so.
Creating and posting content consecutively can interrupt your workflow. Spending hours editing a video, brainstorming the ideal caption, and figuring out the cover can be tiring.
Scheduling your IGTV posts helps avoid this issue by allowing you to create content in batches. This way, you can focus on your creation all at once.
IGTV started 2020 with a low engagement rate of 0.45%. Towards the end of October, that percentage had declined to 0.11%, making IGTV one of the poorest media types in Instagram for engagement.
And yet, the platform holds tremendous potential for growing brands to engage with their audience and build customer loyalty. Instagram series in particular is renowned for building customer loyalty.
So, Instagram has been working to improve the functionality and accessibility of IGTV.
Their updates allowing users to share a 1-minute preview and upload landscape videos increased the IGTV engagement by 300-1000%.
Presently, several brands are regularly taking to IGTV for their content and so should you.
To really get on board with IGTV, you need to get into the habit of planning and scheduling content to your channel on a regular basis, similar to what you would do for your feed or stories.
Tools for Scheduling IGTV Posts and How to Use Them
Since this is not a feature that Instagram provides, you need to rely on certain softwares for this step of the process. They are:
1. Creator Studio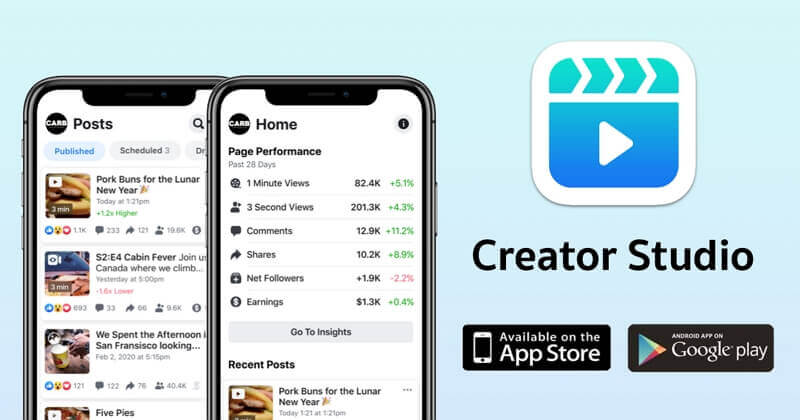 This is a one-stop content management tool for social media within Facebook.
Key Features
It helps creators with the following:
Content Management

Tracking their performance

Engaging with their audience

Monetisation of content
Advantages
Provides insights into the reach of your content and the engagement it is receiving.

Shows the age and gender of your audience, helping you understand what content your dominant demographic would prefer.

You can know where your audience is and when they are online.

Enables you to know what your followers are looking at and informs social media postings and campaigns for the future.

Protects the audio and video of your content from plagiarism. You need to apply and be approved to acquire this function.
Cons:

Doesn't allow you to plan your Instagram feed and manage comments.

Doesn't let you post to multiple social media platforms.

Gives out basic analytics data which only lasts for 7 days.

Is devoid of a visual content calendar and media library that can organize your photos and videos. This makes it difficult for you to see your content at a glance.
Price
The Creator Studio app is available on the App store for free.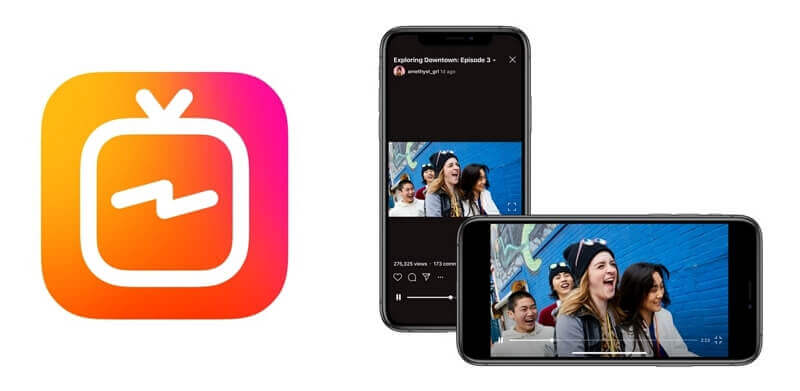 How to Schedule IGTV Posts from Creator Studio
Follow the steps necessary to post on IGTV but do not post it.

Click on the arrow next to "Publish"

Select "Schedule"

Select the date and time at which you want your content to get posted on IGTV.

Click on "Schedule"
2. Later
This is another nifty scheduling tool for IGTV Posts.
Key Features
Offers direct scheduling for photos and videos on Instagram

Effective maker for Stories letting you build and publish to Instagram stories from the web.
Pros:

A well-designed reporting suite that lets you track your Instagram growth.

Gives you analytics that last for 3 months.
Cons:

You cannot use Later for any other social media platform other than Instagram. So, you have to procure your stats from other social networks using another tool and then merge it with Later.
Individuals:
Free
Starter: To build your social strategy
$12.50/mo
Growth: To grow your brand and drive its engagement
$20.83/mo
Advances: To manage social media with a larger team
$33.33/mo
All the prices are billed yearly
How to Schedule your IGTV Posts from Later
Tap on the down arrow beside "Publish" when you're ready.

Click on "Schedule"

Add the date and time on the pop-up calendar and time settings box


for when you want your post to go live

Select "Schedule" again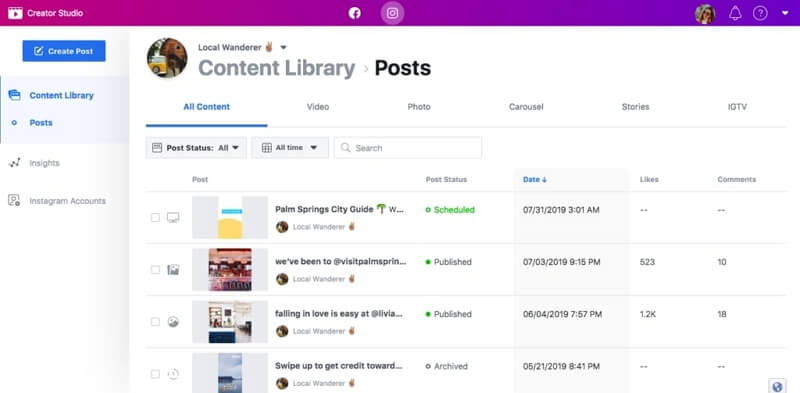 Practical Tips that you need to know for your IGTV Schedule Post
Use iMyFone Filme for Video Editing
This skillful video editing software helps you create fine videos with very little effort, helping you
manage your time better.
Enhance your videos with its phenomenal features:
Filters

Stickers

Overlays

Over 50 transitional effects

Over 50 stock audios
iMyFone Filme lets you colour grade your videos to make it look better.
Its audio features are versatile, offering instrumental pop and electronic tunes, alongside sound FX such as camera shutter sounds.
Use shortcuts such as "Alt + S" to split your videos. This will fasten your workflow and you can add jump cuts to your edit.
Go for User-Friendly Formats
IGTV was initially built for vertical video content.
Even though it has a successful landscape mode now, it is always easier for your audience to engage with content they do not have to rotate their phones for.
Shoot your content keeping this format in mind. You can also edit horizontal footage and make it vertical.
Shorter Content is the Way
People have an attention span of 8 seconds so a long IGTV video might not be the best way to grab their attention.
Given the popularity of Instagram reels, you can see how much the audience likes to engage with shorter content.
Upload footages spanning between 2 to 5 minutes and keep your audience on their toes.
Change your Visuals
It might be tempting to spend time on the lights and decor of a particular area for your video.
However, you should think of shooting in a variety of locations so that your audience finds it exciting to engage with your content with every upload.
The same backdrop might be boring in the long run.
Relevant Content Only
With social media tools offering analytics, you can find out what content is relevant and what is dated.
Use your understanding of the preferences of your audience while creating your content.
Be diverse and adaptable in the process so that your content appeals to people from different races, genders, orientations, and backgrounds.
Use Subtitles Pop-Up Texts
Get more experimental by adding pop-up texts to your videos as it is an exciting addition to your videos.
You can put these animated texts wherever you want to add jokes or random bits of information.
Using them to reiterate your main points can be very helpful.
Hashtag the Right Way
The power of Instagram hashtags go beyond regular posts.
Use them for your IGTV video captions and descriptions to increase your engagement.
Make sure you do not oversaturate your post with them since striking a balance is key.
Be brand specific but not so specific that people won't be able to find it.
For example, if you are playing music on the piano for your content, use hashtags such as #music, and #piano instead of the name of the song.
This will specify that your content is related to music.
Posts with hashtags have an engagement higher by 12%
Pay Attention to your Cover Photos
IGTV lets you choose cover photos for your videos. This photo will appear on your Instagram Feed and may act as a deciding factor for determining whether a user will click on it or scroll past.
If you do not spend time in choosing the correct photo, the Instagram algorithm will do it for you. Chances are the photo they select will be a random one that does nothing for your engagement.
Check your Schedule
Doing this will help you ensure that your plan of action is in place perfectly.
Go to the All Content or IGTV tab from the home page of your Creator Studio account to check it.
FAQ
Can you schedule Instagram posts in advance?
Yes, social media tools such as Creator Studio, Later, and Buffer allow you to schedule posts in advance.
You can schedule IGTV videos up to 6 months in advance. Select the date and time of your preference and hit the "Schedule" button.
Does Instagram support schedule IGTV posts?
Riding the IGTV wave is easier than ever.
You can schedule IGTV videos and they will get posted to your feed automatically.
This feature is stellar for saving time.
Can I schedule IGTV posts from my computer?
It is preferable to use your computer for scheduling IGTV posts since most social media tools are built to support this format.
Creator Studio goes the extra mile by allowing regular posting from desktop, a feature that was previously exclusive to mobiles.
Final Words
The best way to get engagement from your posts on Instagram is by posting consistently.
Scheduling your videos will allow you to record all of your content when you're in the flow and line them up according to the needs of the Instagram algorithm. This way, you do not have to keep track of the timing each day to post your content.