The little TV icon that appears in the top right-hand corner of Instagram's latest update, Instagram TV (IGTV), has created a new frontier for advertisers to connect with their target market since the introduction of Instagram's newest feature, Instagram TV (IGTV).
As more advertisers take advantage of Instagram's new feature, we've received a flood of questions on how to film, edit, and resize a video for Instagram TV. Though vertical videos aren't something recent, producing high-quality videos for IGTV can be challenging.
But don't worry. This post will walk you through everything you need to know about taking videos for IGTV.
What's The Major Difference Between Instagram Stories, Feed Videos, And IGTV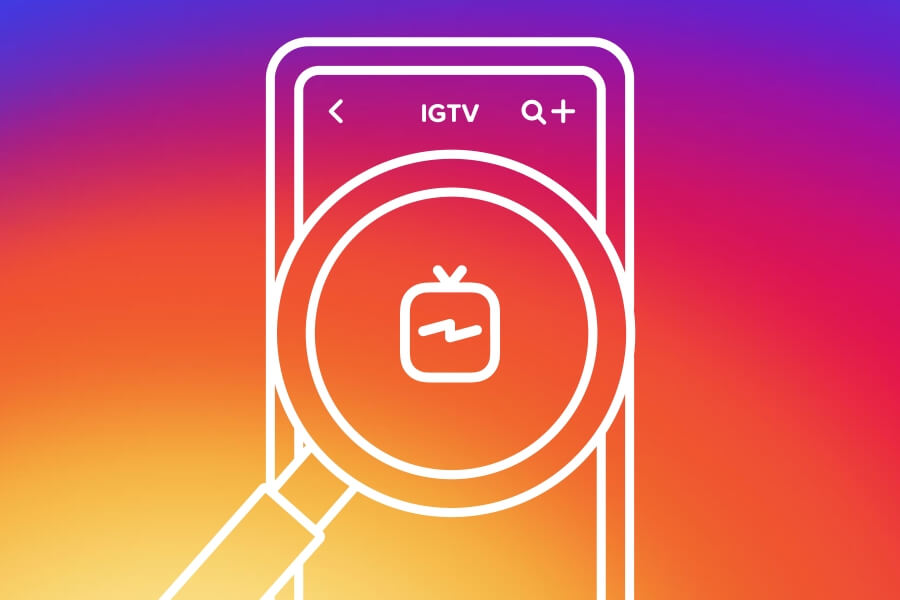 Instagram Stories
Instagram Stories are visual status updates that appear at the top of the social media feed for a limited time. They vanish after 24 hours, and you can use a variety of stickers, special effects, and add-ons to customize your Stories.
In August of 2016, the feature was first introduced in reaction to the success of Snapchat. Weather, location information, hashtags, polling, countdowns, and other stickers may be added to Stories to make them more usable as content than plain throwaway photos. It's a perfect way to engage with your followers on a more relaxed level.
Instagram Feed Videos
The Instagram feed is a brilliant way to get a sense of what a particular account is all about. You may come across someone's account through an advertisement, a Discover post, or a story, for example.
When you visit their page, however, you will see their Instagram feed, which contains all of their previous posts. And you can determine whether or not you want to be a part of their account in a matter of seconds.
Instagram IGTV
IGTV (Instagram TV) is an app that can be used independently or in conjunction with your Instagram account. It's a mobile-first channel that specializes in the vertical, longer-form video.
To use IGTV, you just need to create a channel and start uploading videos, just as you would on YouTube.
As a user, you'll see navigation bars with choices for video suggestions such as "for you," "following," and "popular." They're attempting to replicate the enthralling Instagram discover page infinite scroll effect.
Since the content is longer, there's a built-in feature that recognizes where you left off on a video you didn't finish, allowing you to pick up where you left off.
IGTV Video Specs | Crop Your Video into Right Size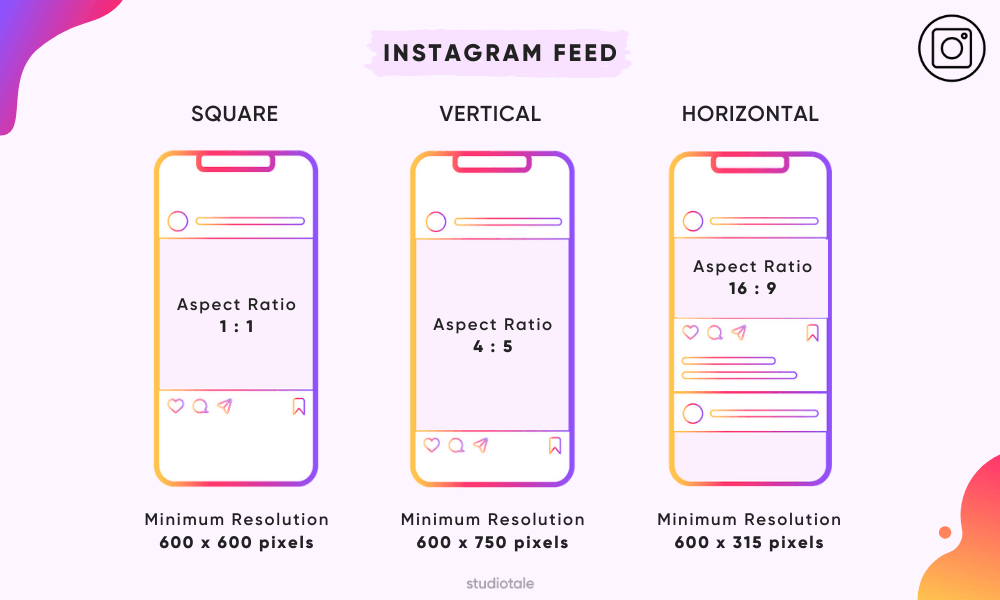 You may upload vertical IGTV videos in the 9:16 aspect ratio or horizontal IGTV videos in the 16:9 aspect ratio.
The optimum video ratio for vertical video (9:16) is 1080px by 1920px. 1920px by 1080px is the optimal resolution for horizontal video (16:9).
The aspect ratio of your IGTV cover picture is also something to bear in mind.
Since the cover photo will appear on your channel page and in the IGTV sections, it's important to make it the right dimension for IGTV. Instagram suggests a resolution of 420px by 654px with a 1:1.55 aspect ratio.
Resize a Video with iMyFone Filme to Fit Instagram TV on Mac and PC Computers
iMyFone Filme is a software application that allows you to edit videos and animations without having any previous video editing experience.
Users will drag and drop parts to create beautiful videos in a short period using the software's user-friendly interface. Unlike many professional video editors, Filme allows video editing straightforward without requiring the use of complex equipment, making it suitable for beginners.
The best part is that you can use iMyFone Filme on both Windows and Mac to edit your Instagram videos.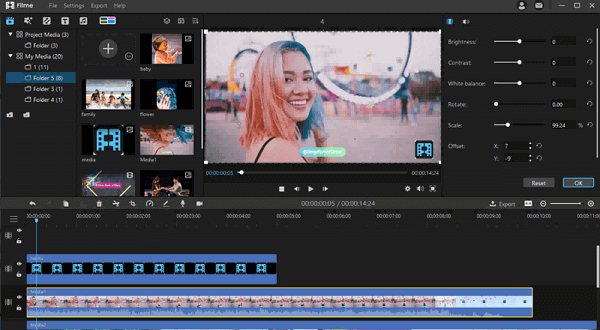 iMyFone Filme's Best Features
Instagram users can edit their videos with iMyFone Filme, which has breathtaking and beautiful features. The below are some of the features:
Filme is a piece of software that runs on Macs, PCs, and other related systems.

It allows you to professionally and reliably trim, cut, rotate, break, slow down, or speed up a video.

At speeds of up to 16X, slow-motion and fast-motion can be quickly accomplished. The best part is that it isn't complicated.

You don't need any prior experience to use it, including the advanced features. If you need software to adjust the pace of your footage, Filme is a good choice.

It has a video mode of more than 20 frames per second. Wedding themes, travel themes, and birthday themes are all available with beautiful templates for IGTV. This is, without a doubt, the perfect place to start with video editing for beginners.

Using 110+ transformations and 170+ filters to dazzle your social media followers.

There are 50+ audio and editable soundtracks available to ensure that the music does not sound scrambled after speeding up.
Step 1. Click Add Files and Import the Source Video.
Use the preset options to choose a movie or video theme or pattern. To upload your video to the app, click on the 'Add Media button. Then, using the Import button, import your desired movie or video into Filme.
Step 2. Drag and Drop the Video File onto the Timeline
Drag and drop media files into the Timeline, or hover over a media file in the Media Library and press the plus icon in the center.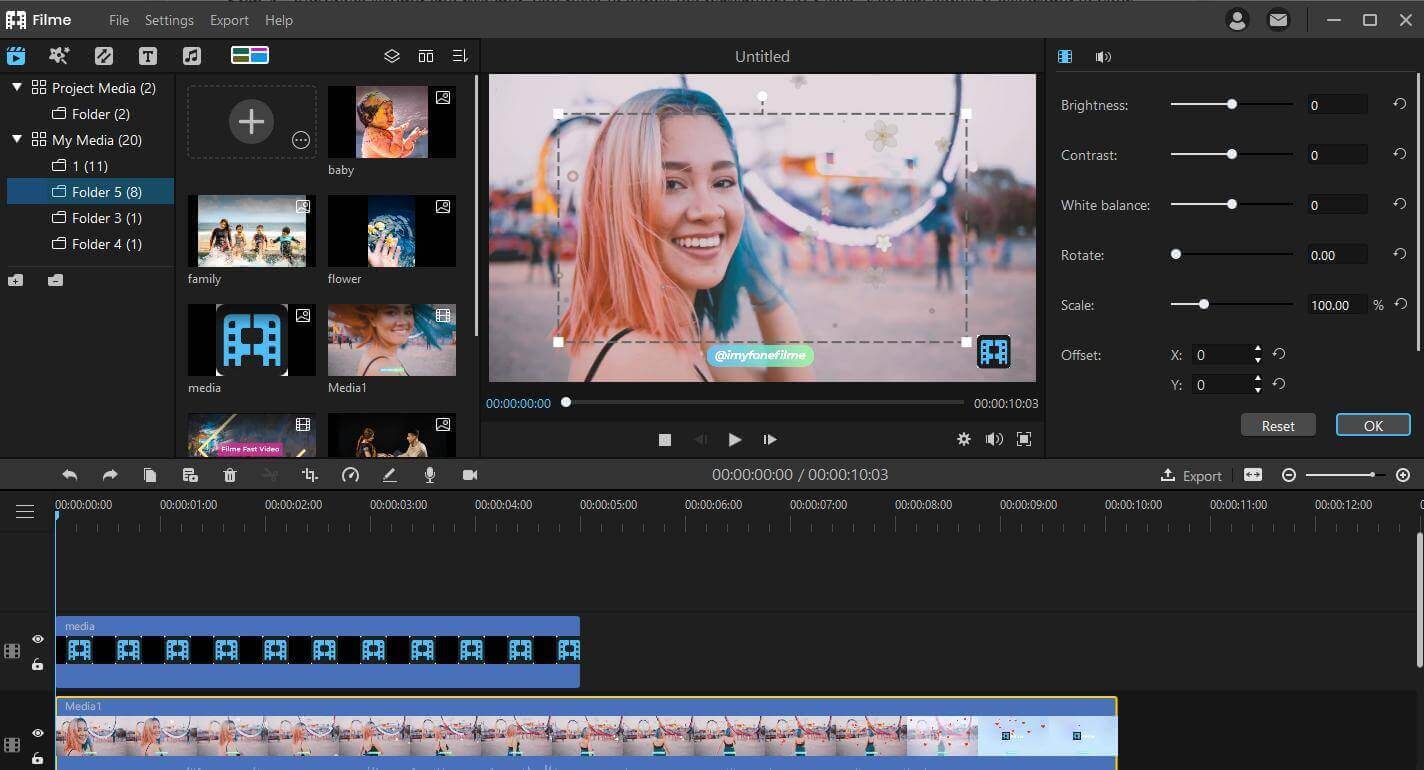 Step 3. Crop Videos for Instagram TV
If you would like to trim the clip from start to end, pull the clip shorter to the point from which it would be trimmed.

To find the transition style, click the Transition option in the Media Library. To add a timeline transition, click on the "+" button. Right-click the transition and choose "Apply."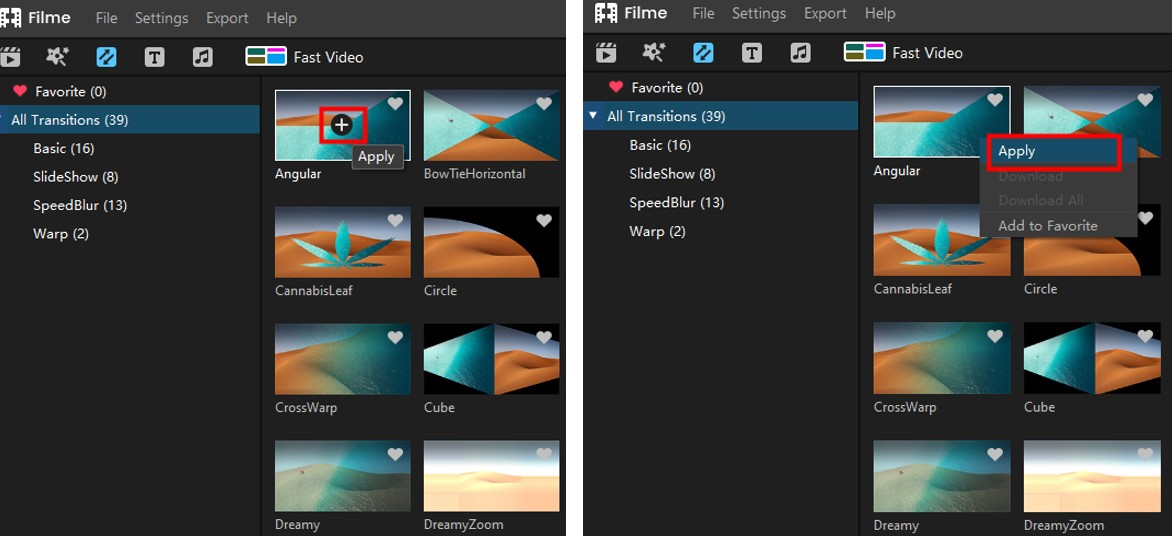 To add music to your IGTV video, you can see an audio library free of royalties in Filme. Click the "Music" button. Select a song/musical effect you prefer in the library, click on the "+" icon to add, or right-click on the song/music effect.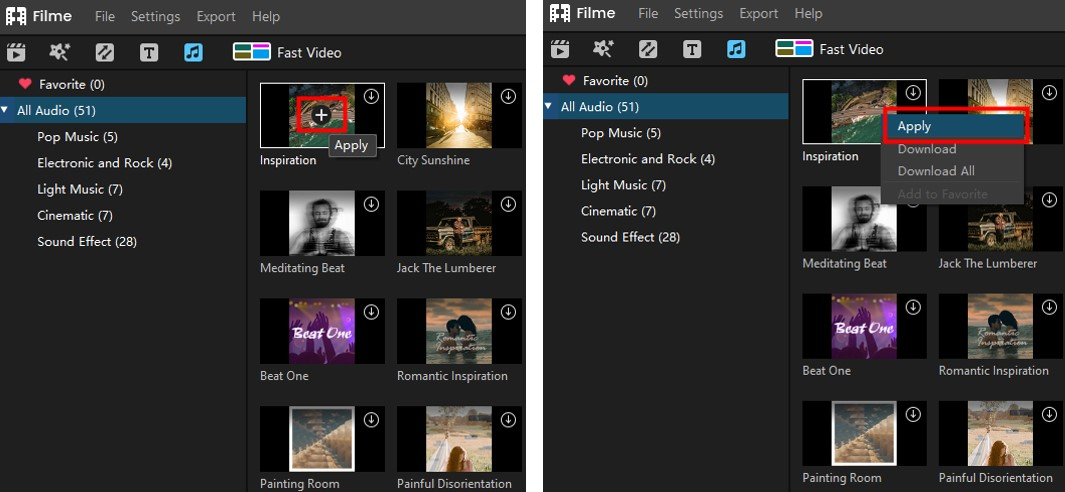 To open the text style page, press the "T" button. You can select from titles, subtitles, and end credits.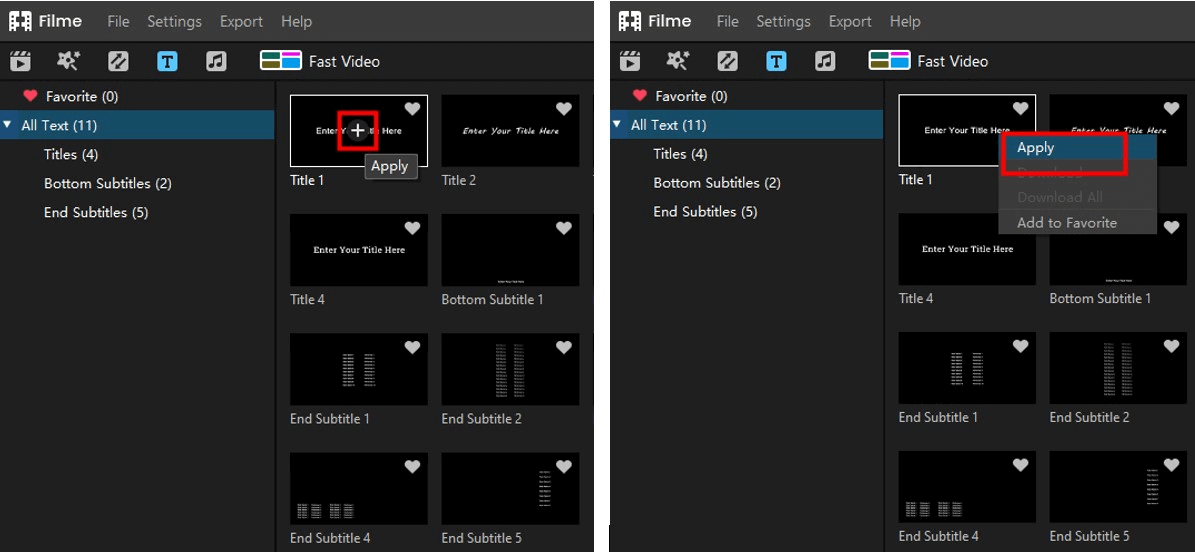 Step 4. Export and Share to Your IGTV
To export your edited Instagram video, go to the Toolbar at the top of the screen and click the 'Export' button.

Resizing Vertical Videos with iMovie on macOS
Simple edits to your videos will significantly improve their appearance and effect. It makes it easier to adapt the main video clip to different screen sizes and resolutions, making it more user-oriented. This will boost the number of people who watch your film.
You can now expertly scale and crop your videos using powerful software like iMovie. Here, I'll show you how to resize a video in the iMovie video editing app, as well as an option.
Resize Instagram video by cropping
To begin, navigate to the project browser and pick the video clip you want to edit. To begin the resizing process, press the crop button. You can also use the R shortcut on your keyboard.
Now choose a crop from the viewer's menu. Now you can resize your video by dragging and repositioning the green rectangle. Avoid pressing the resize button until you're happy with the final scale.
Check the result of the resize by playing the video on the viewer.
Resize Instagram video by compressing
You probably want to learn how to make an iMovie file smaller. Adjusting the file resolution and quality is a simple way to reduce the size of a recording. To do so, go to the upper right corner of the window and click the Share button, then choose File.
To resize the video, go to the popup window and change the resolution and quality. A video with a lower resolution and content will be smaller in size, whereas a video with a higher resolution and quality will be larger in size. To save a video to your Mac, click Next and follow the on-screen instructions.
Using Kapwing to Resize Videos Online
Kapwing's free editor will enable you to adjust a landscape video to fit into a vertical format or apply padding to a vertical video to make it look good in a landscape format. Cropping a video to separate the perfect portion for a new post is also an option.
You can start resizing videos for free, much like many of the other tools in Kapwing's Studio Editor, without ever installing any program or even creating an account.
Your resized video is now available to watch, stream, and post on social media!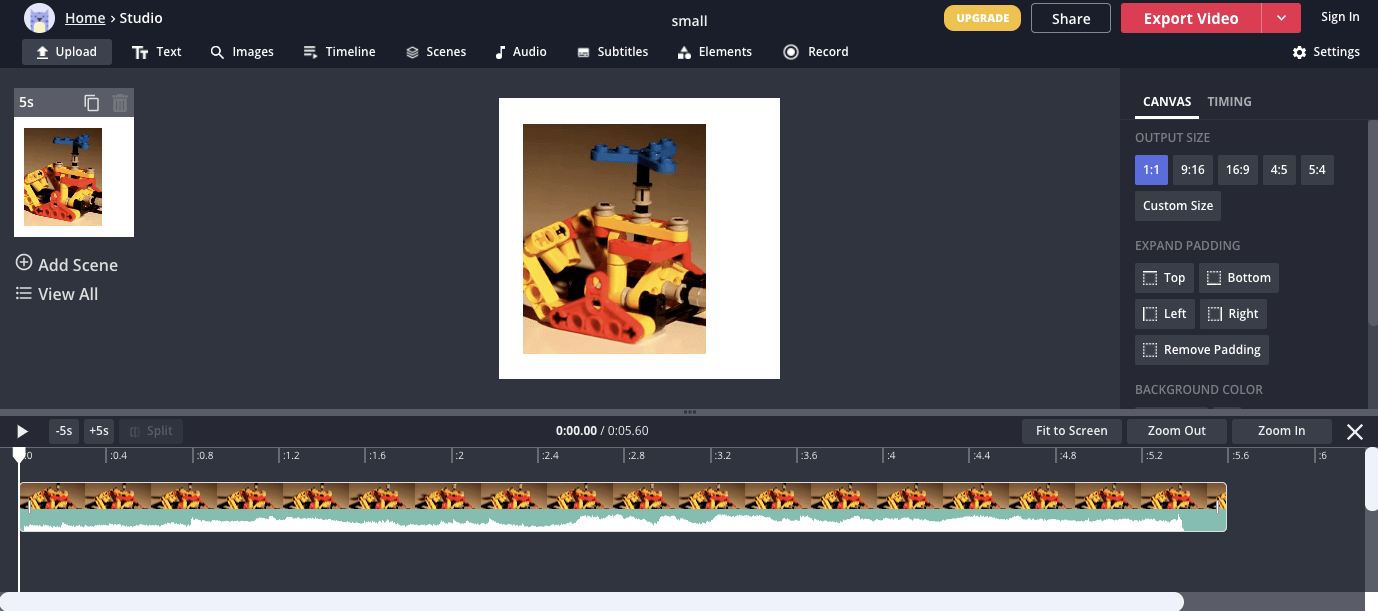 1. Upload Video
From your laptop or mobile device, upload a video directly to Kapwing. You can also include a video attachment.
2. Choose Size
You can choose from a variety of standard sizes that are compatible with popular channels such as YouTube (16:9), Instagram Story (9:16), TikTok (9:16), and others.
3. Share Your Video
Since the effects of rotating a landscape video can be disappointing, this app is only useful for IGTV producers if the footage you're rotating is shot in a 16:9 aspect ratio, which you can then convert to 9:16 by rotating it.

iMyFone Filme