Can you promote IGTV videos in IGTV as well asother channels? What's the best way to do this and what are these otherchannels? These are questions every IGTV publisher must ask and answer in orderto gain traction on Instagram's long-form video platform. The more youadvertise your video using various methods, the greater your engagement willbe, and you'll see the effect of that in other areas. There's too much to lose.Learn how to promote IGTV videos so each video you publish gets the greatestvisibility possible.
The Necessity for IGTV VideoMarketing
If you're a regular publisher on IGTV, it'svery important to promote every IGTV video you upload. Why? IGTV is a verycompetitive space, with businesses aggressively vying against each other formaximum engagement, and the channel that gets the most engagement obviouslygets the most business and builds the strongest brand. That's where you want tobe, among the top-tier publishers who people get to know and love. Of course,the content and quality of your videos are far more important, but marketingyour IGTV videos plays a huge role in how those videos gain traction with thetarget audience, and that's a crucial consideration.
Promoting an IGTV video can take many forms,but most of them can be done within the Instagram-IGTV ecosystem, as the nextsection will show. However, you should also keep in mind that merely doing oneor two things might not give you the expected results. Be sure you doeverything for every video in order to maximize views and engagement. Withthat, here are the best ways to promote your IGTV videos and boost audienceengagement levels for your content.
How to Promote IGTV Videos onInstagram and Other Platforms
Know Your Hashtags and Use Them Effectively
Hashtags are to social media content whatkeywords are to web content. They make your content more visible, easilysearchable, and they increase the reach to include millions of potentialviewers. You're allowed to add up to 30 hashtags per post, but 10 or 11 isusually more than enough.
Using the right hashtags means spending sometime researching the topic, and there's a specific process for that: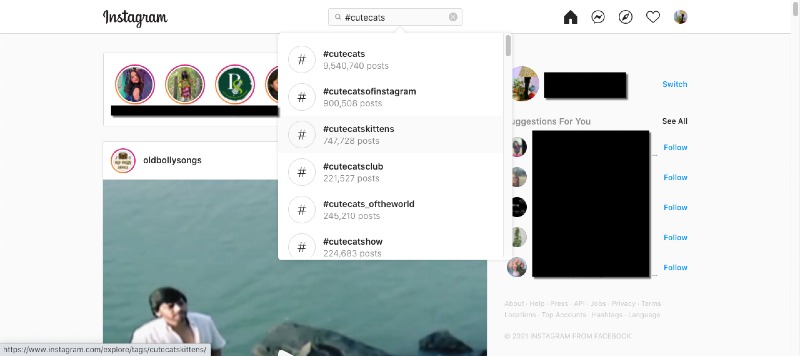 Go to Instagram and try typing in some relevant hashtags for yourvideo.
You'll see a list of results as you start typing.
Choose the one with the most posts and go to that page by hittingEnter.
Under Top Posts, click the first few to see what hashtags they've used.Follow that for your own video.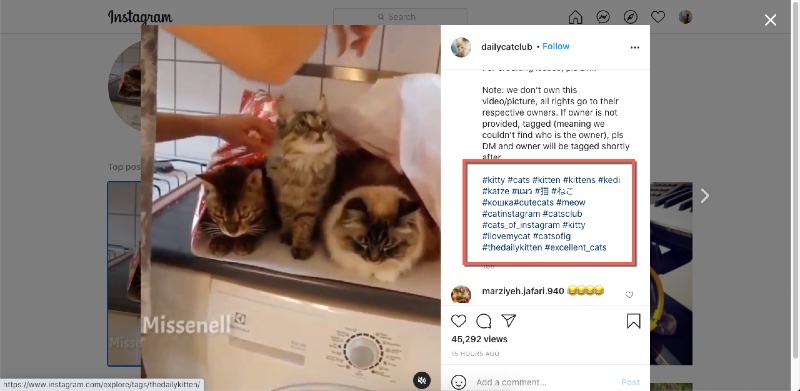 When you do this, you're covering all yourbases for when people search for those hashtags. Doing this regularly for allyour videos will eventually cause you to rank for some of the popular hashtags.When that happens, you'll see a sudden spike in engagement. It's very similarto how keywords are used to rank web content on Google. Try it and see the resultsfor yourself.
Thumbnails Are Critical!
People say that you shouldn't judge a book byits cover, but isn't that what most of us do? Would you rather walk into awell-lit shop or a dark and dingy one? First impressions are crucial, and yourvideo thumbnail image is an ambassador for that video. That's why it needs tobe attractive, eye-catching, and unique.
IGTV specifies exact dimensions for athumbnail image (1:1.55 aspect ratio), so when you're searching for some greatimages, also have an online image resizing website open in your browser. Notall images are available in this format so you'll need to crop or resize themto meet IGTV's standards.
Another important tip is to make sure thatyou're allowed to use the image for commercial purposes. Taking random imagesfrom the web could lead to copyright infringement, and that's the last thingyou need. To be safe, take images from royalty-free sites like Pexels so youwon't have to worry about that. Please note that attribution may be necessary.
The best way is to take a still from the videoitself - it's more relevant and in line with the content of the video.
Share to Stories
Every video that you post on IGTV should beshared on your Instagram Stories. That's because Stories usually get a higherrate of engagement. It's a good idea to siphon viewers from Stories to IGTV.
Mention in Live Sessions
The idea of mentioning your IGTV video in yourInstagram Live sessions is that your followers will see a sticky notificationwhile you're live, giving you more visibility despite the barrage of contentthey see in their feed.
Share the Video Preview on your Profile
For even greater visibility, be sure toshowcase your latest IGTV video on your Instagram Profile. Most new viewerswill check your profile, so you need to put it in front of them.
Share on Other Platforms
If you have associated accounts on Facebook,Twitter, LinkedIn, Pinterest, etc. for your brand, make sure you share yourIGTV video links across all those platforms. You never know where a flood ofviewers is going to come from.
A Useful Tool to Make Your IGTVVideos Shine and Stand Out - iMyFone Fileme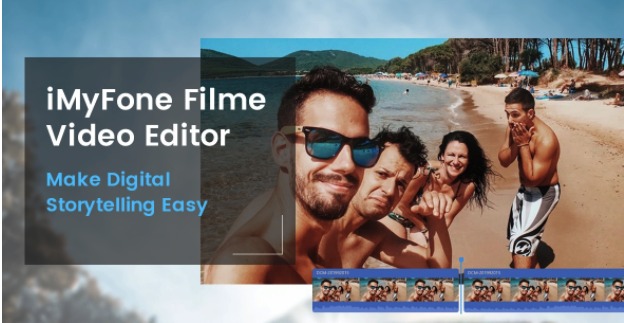 iMyFone Filme is a highly recommended videoeditor for Mac and Windows that you should seriously consider using for yourIGTV videos. It can not only help beautify and polish your existing videos butalso allows you to create videos from video clips and images that you alreadyhave. Imyfone filme can also remove background noise from video easily.In addition, the rich features it offers can do a lot to enhance thequality and appeal of your IGTV videos.
Here are a few of those features:
Features:

Robust set of editing tools - trim, crop, split, change speed, rotate,offset, etc.
Tools to beautify your IGTV videos - effects, text, filters, cliptransitions, audio, etc.
Add audio from a massive repository of royalty-free music and sounds.
Easy to use and navigate - edit videos in minutes
Make your videos sophisticated with color, brightness, and contrastadjustments
Convert horizontal videos into vertical videos for IGTV and Instagram
Export in MP4 and several other formats
Control all aspects of your output - aspect ratio, resolution, framerate, bit rate, and much more
Get 1-Month FREE License (Limited Time)
Pros:

Filme is easy to use, with a user-friendly interface, clear layout, and easy navigation

Ideal for IGTV users who don't have much video editing experience

Tutorials and other helpful resources available online

Support is there when you need it

Powerful Fast Video Mode to create a video from existing photos/images/clips in minutes - with audio

Free to use, affordable to upgrade
Cons:

No keyframing

Limited advanced tools for granular editing
In Parting…
Now that you know what you need to do for eachIGTV video you create, go out and do it. Here are some final tips to get youorganized and ready to roll:
Edit,Edit, Edit - No video is perfect, but it should beyour goal to get as close to perfection as possible. Using Filme will help youachieve that.
ScheduleYour Time - Productivity is about time vs volume ofwork, which also equates to efficiency. Setting apart dedicated time for IGTVvideos means you know how much time you're spending so you can maximize theresults in an organized manner
Learnfrom Others - Spend time watching IGTV videos of otherbrands, especially those in your category. Find out what hashtags they use,what types of intro/outro they're using, and other branding efforts that youcan emulate.
BeConsistent - Posting a random video every now and thenwon't make things happen fast. If you really want to grow a sizable audience onIGTV, you need to be posting on a regular basis. People love consistency andreliability. Scheduling your time, as explained above, will help you do that ina consistent manner.
Good luck with your IGTV channel!