As a YouTuber, you may have experienced this problem, one way or another, where, either yourself or your viewers complained to you that the video is not clear, and you are wondering why that is. Now, there are a number of possible reasons why your YouTube video becomes blurry soon after you upload it. And that's what we are going to look at in this article, so keep reading to find out what the problem is and most importantly, how you can fix it.
Part 1. Why are my Uploaded YouTube Videos Blurry?
Here are a few reasons why your video isn't clear:
1. The YouTube Video is Just Uploaded
Here is the thing, immediately after you upload a video on YouTube, it is common for them to appear blurry. The reason being, YouTube processes videos in low-resolution first, and the HD version appears last. So, if you open a video immediately you upload it and find that it's blurry, just give it time, around 30 minutes – the time it takes YouTube to upload the video at full video quality. You can then replay the video to see if clears.
2. Your Internet Connection Might be Poor
Whenever your internet connection is low, or poor, it interferes with the quality of the video. So, consider restarting your router if you find your YouTube video blurry.
3. The Quality of the YouTube Video is Poor
It is also possible that the reason why the YouTube video appears blurry is that its video quality is low. It could be that the camera you used to record the video with wasn't that good, or that there were a few issues that occurred while you were taking the video. This is something that you can fix some of the most common video editing software such as iMyFone Filme.
4. The Video Card Drivers are Outdated
It could also be that your video card drivers are already out of date, and seriously need to be updated.
Part 2. How to Fix Blurry YouTube Video with iMyFone Filme Before Uploaded
The use of external software to edit your videos before you post them is one the best ways to ensure that you not only get high-quality videos but any other issue with the video is edited and fixed right away. And one of the best video editing software to help you remove the blurriness from your YouTube videos is iMyFone Filme. This tool offers a user-friendly interface that is super easy to use that even beginners with no editing skills will get an easier time using.
Features of Filme
Effects – there are so many different effects available, which can be used based on what exactly you want to do with the video. The effects available on the platform can certainly give your video new meaning as well as make it more appealing.

Transition – with Filme, you are able to implicate a change of scene, which will make your videos look beautiful and smoother.

The platform enables you to adjust the specs of your video with just one click, which is absolutely welcome news for any video editor out there.

Multiple editing modes allow you to improve the overall quality of the videos.

You can adjust the atmosphere and style of the videos before uploading them on YouTube.
Steps for Fix Blurry Videos before Uploading Video on YouTube
Step 1: First and foremost, you need to download and install iMyFone Filme on your device. Then launch it.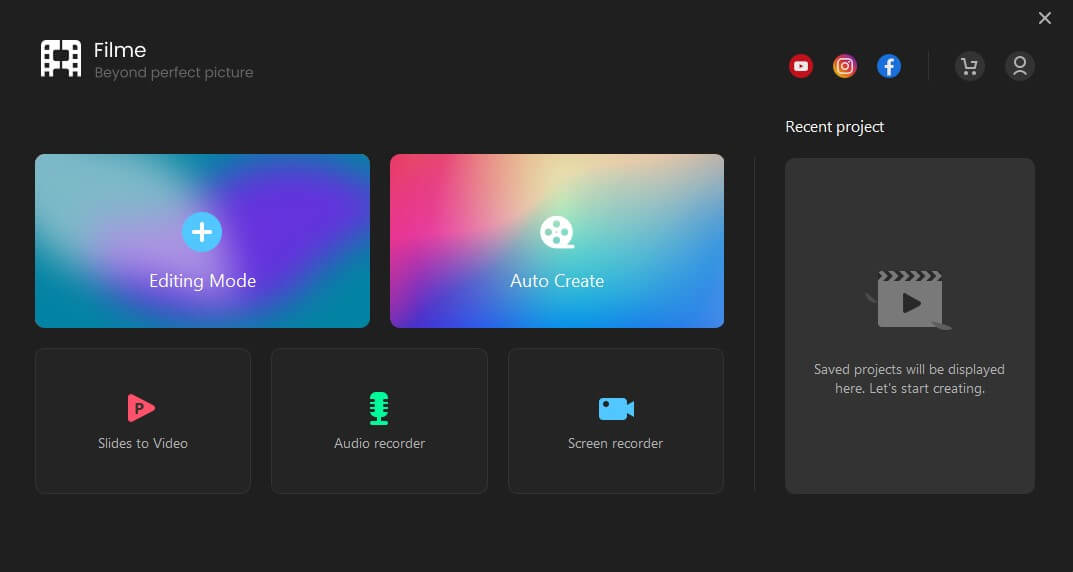 Step 2: Once the tool opens, you will then import the file you are looking to edit by clicking on the Import function on the tool's interface. When you click that button, it will direct you to your media library to select the video.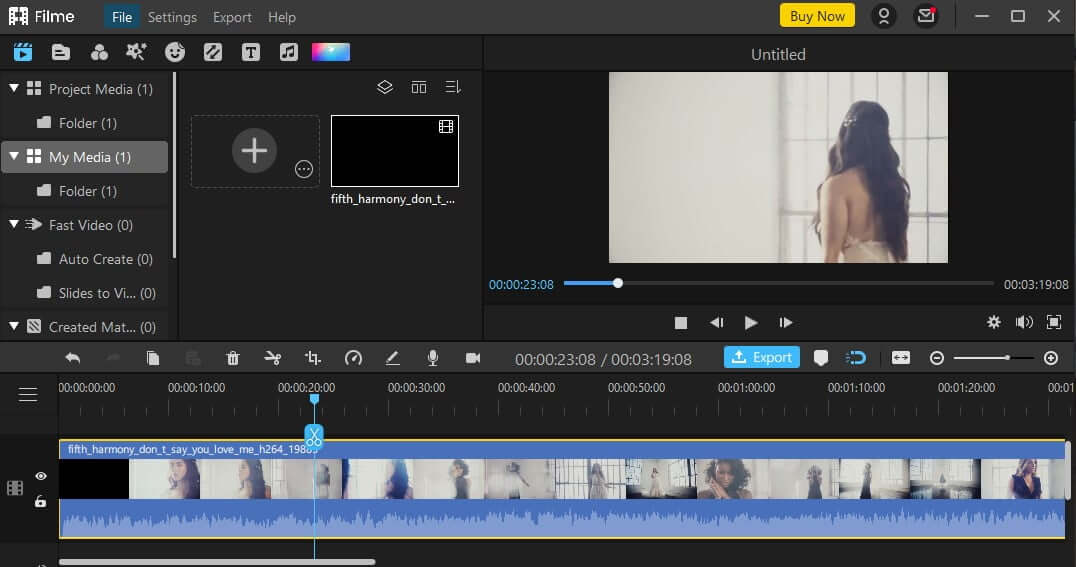 Step 3: Click on the '+' sign on the video you just uploaded to add it to Filme's timeline, which is at the bottom of the screen. You can drag the video and drop it on the timeline.
Step 4: In this step, you will need to click the video on the timeline in order to select it. after that, tap on the Edit icon, which you will find at the bottom-right corner to open the Play Settings window. You can adjust the Aspect ratio, resolution, or even the frame, based on what you want, then click OK.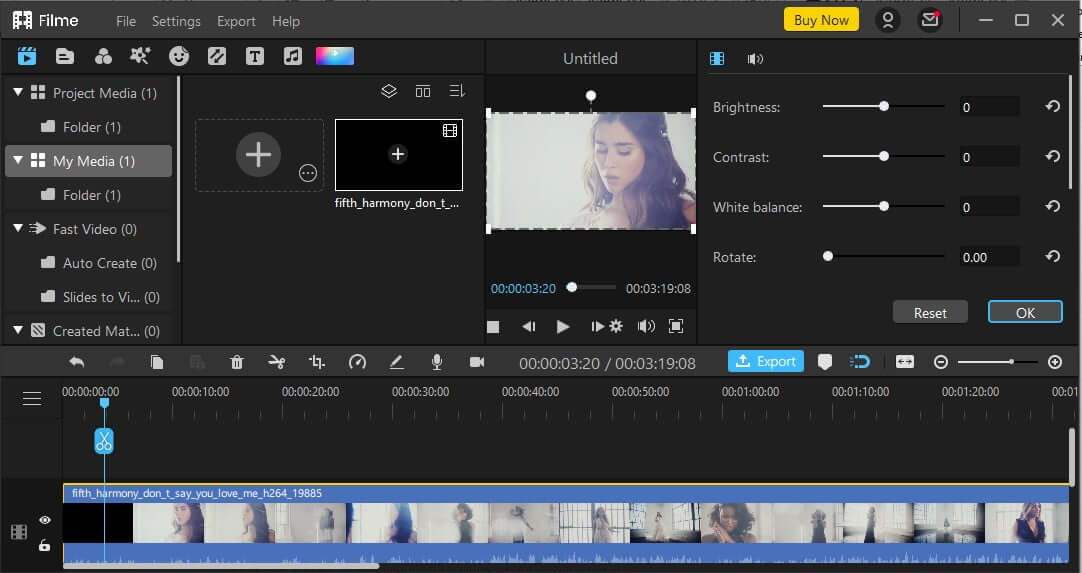 Step 5: After all that, you can now export the video, simply by clicking on Export, which will open a window where you will select the format in which to download the video. Then click Export to download.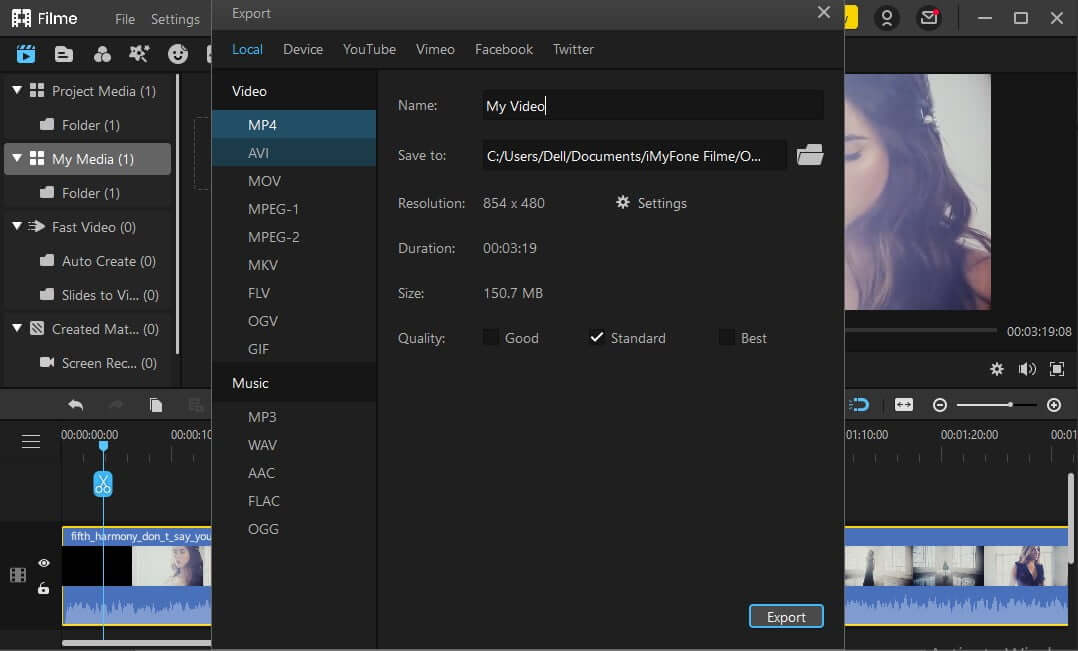 As simple as that, and you will have your video cleared. Remember, this comes in handy when the video has some quality issues that need to be addressed. But if the video was initially clear, but the blurriness appeared later after you uploaded the video on YouTube, then you will need to consider the issues we mentioned earlier.
Also Read:
How to Blur Video Background in Lightroom >>
How to Add Motion Blur Effect on Windows/Mac >>
Part 3. How to Make YouTube Video Clear with Clideo Video Clearer
The other way you can fix blurry YouTube videos before uploading them on YouTube is using Clideo. For starters, let's tell you that Clideo is an online video editor that has the capability of transforming your videos into something appealing to watch. The platform can operate on any browser, and since it's an online platform, you don't need to download or install it on your device for you to operate. And did we mention that it is free? With just about any device, whether Android or iPhone, Mac or Windows, you will be able to use it quite easily. So, here is a step by step guide on how to use Clideo to make YouTube videos clearer: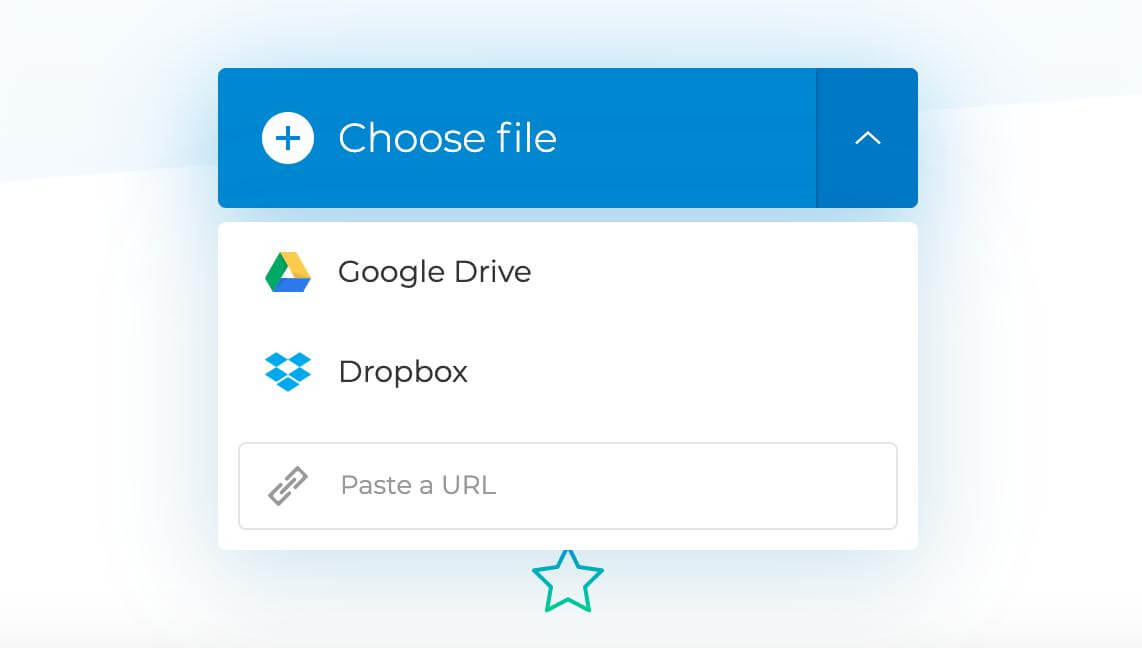 Step 1: The very first thing you need to do is to upload the YouTube video on the Clideo website. To do that, just hit the 'Choose file' button and you will be directed to the media library where you will select the video you want to fix the blurriness. If the video file is stored online and not on your device, you still can upload it on the platform. By selecting the drop-down menu on the right, you will see the option of getting the video either from Google Drive or Dropbox account. And if the video file is already online, on YouTube, for instance, the platforms offer the option where you can paste the URL associated with the video, and it will begin uploading automatically. So basically, you have everything you need to upload your video from whichever location it may be.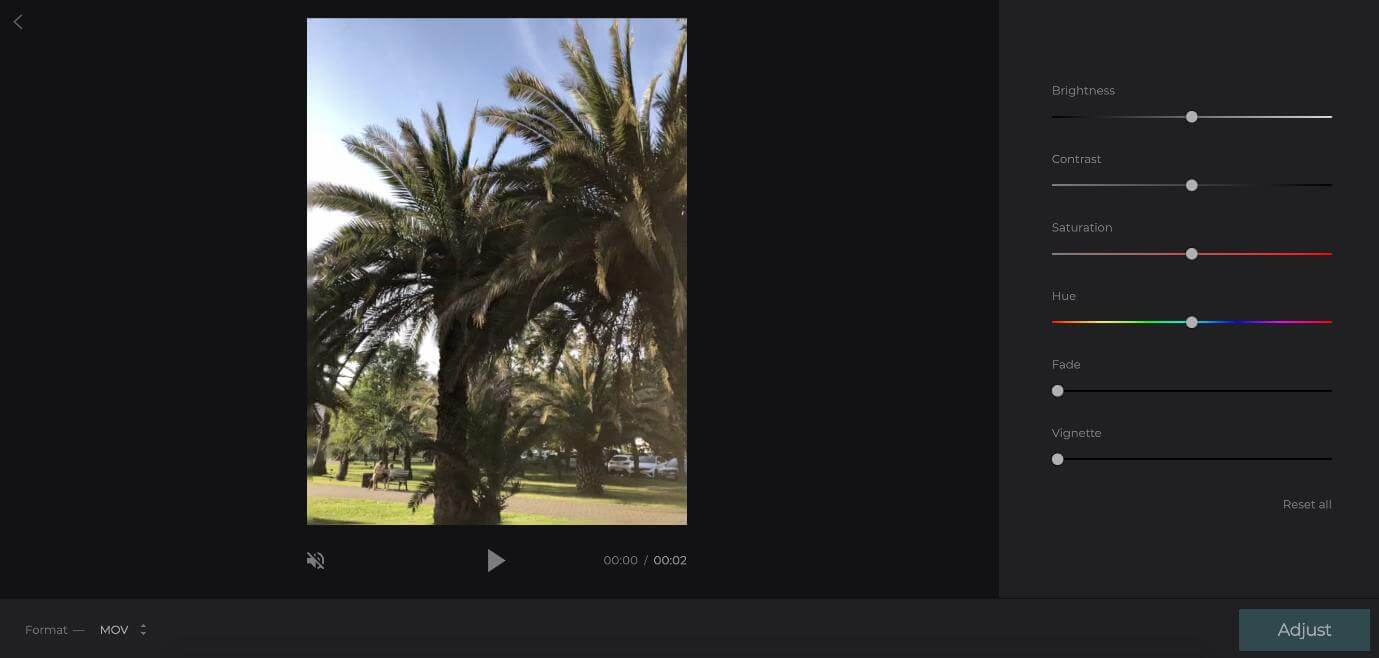 Step 2: Once your video has been uploaded, you will be directed to the clear video editor, where are able to adjust the brightness, saturation, contrast plus several other settings. At this stage, you will be able to remove any blurriness on your video, which you achieve by increasing the brightness level, as well as bringing the contrast down slightly. Even though it might not help solve all your problems, especially if the video is extremely out of focus, but it will certainly balance things up a little.
Then after that, if there isn't anything else you plan on doing to the video, you can select the output format in which you would like to save the video. Several factors will be at play when deciding the format. For instance, if you want to view the video on a phone, then choose MP4, as the other formats might not be supported. After that, you got to hit the Adjust button and you will see some holding text appear while the video is being processed.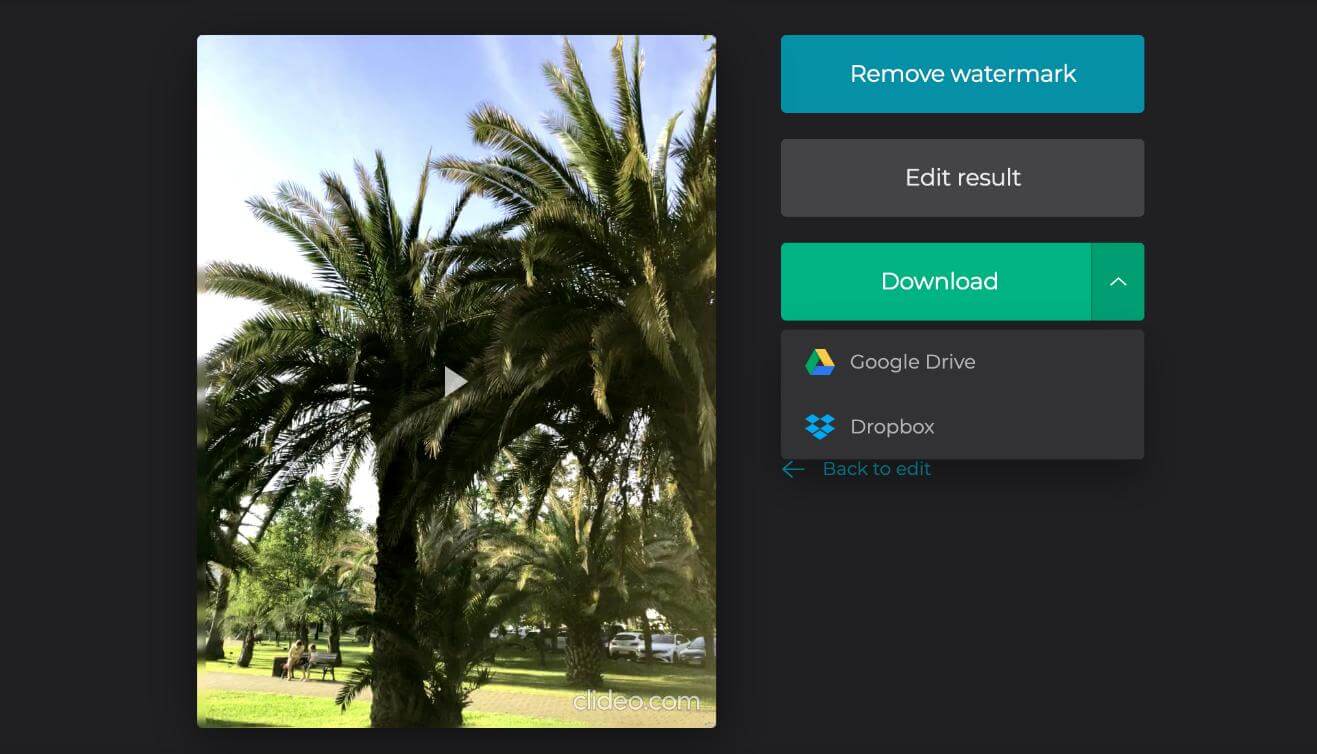 Step 3: After everything is done, it's time to download the video to your device. You can begin with a preview to see if the video is exactly how you wanted it to be. If you are happy with the results, click the 'Download' button, where you will be given an opportunity to save the file on your Drive or Dropbox.
Conclusion
Ultimately, what all of us want is to have a clear video, both for you and your viewers. Having known some of the issues why your YouTube video blur after it has been uploaded, and the various way you can fix it, am sure you now know what to do, just in case you find your YouTube video blurring. We have to insist though that you try iMyFone Filme tool to clear your video of any form of blurriness or background noise. See, Filme offers so many video editing effects and an easy-to-use interface that's not only easy for beginners to use but also one that contains everything that a video editor would need to ensure that the blurry video being uploaded on YouTube is fixed and is appealing to the viewers.