The motion blur effect is a cinematic effect that captures the motion of the subject by blurring it. This makes objects move more smoothly and much more realistically, which gives it an amazing sense of realism to the scene. For example, if you're filming a scene with someone walking across a crowded street followed by zoomed-in shots panning around them, you can cause motion blur in postproduction to make their movement smoother and give it an extra touch.
The good part is that you don't need any expertise to create this effect yourself if you're using iMyFone Filme. Let's see how it works. Once you understand using iMyFone Filme, you will no longer need any other motion blur effect app or worry about how to add motion blur to videos.
Part 1. Add Blur Effect to Video on Windows/Mac with iMyFone Filme
Editing videos and adding a motion blur effect to them using iMyFone is really simple and easy. There are no complications involved and even a beginner can do so. iMyFone Filme is a free iPhone video editor which has numerous built-in effects. Learn the steps to create an illusion of motion blur using this program.
A commonly seen effect in movies is called "motion blur." For example, picture a scene with smoke all around people running, or animals running parallel to the camera, creating an effect of the sharpness of their movement vanishing. Download iMyFone Filme now.
Steps that Need to be Followed When Using Filme
Step 1. Download the Application called iMyFone Video Editor from the official website.
Step 2. After downloading, install the app, go to the File option in the menu bar, and select Videos. The videos will be listed there and you can select whichever video you wish to edit. Once selected, you have to drag the video on the timeline.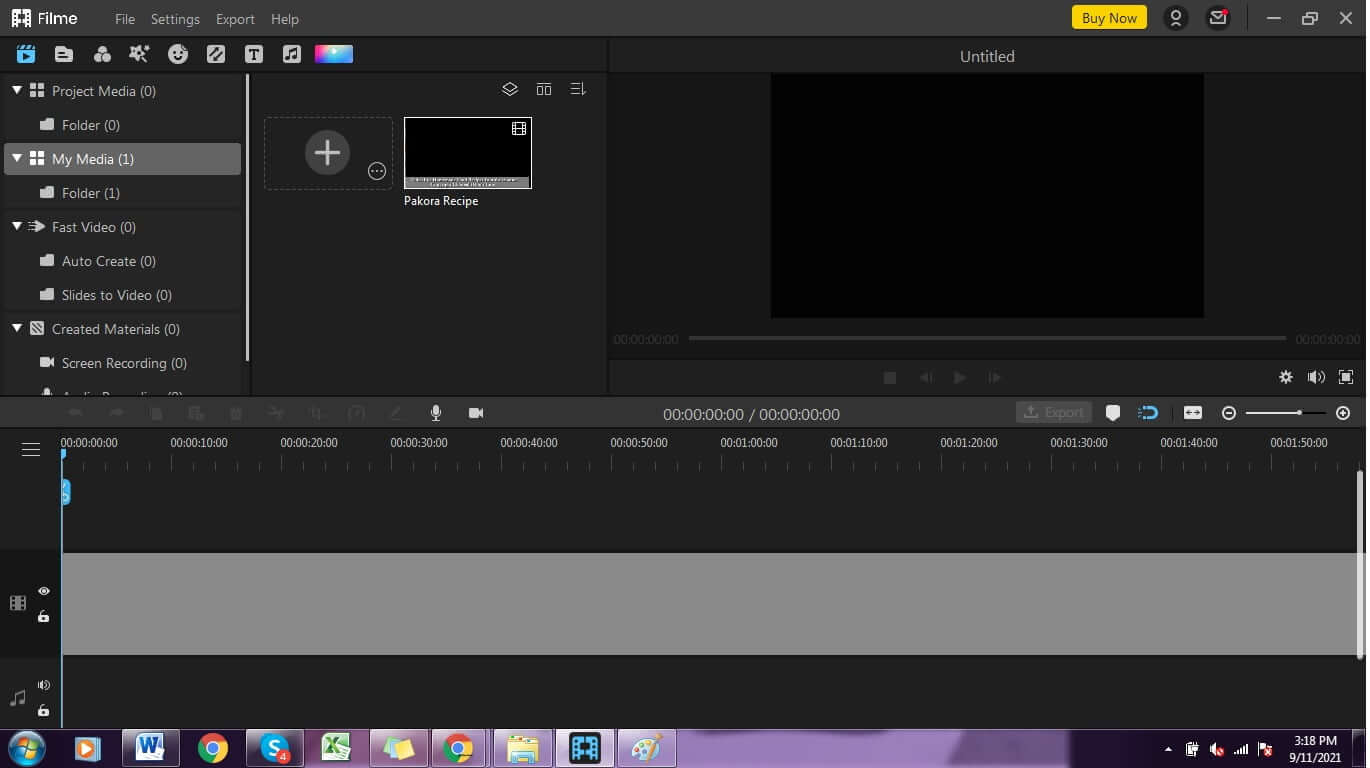 Step 3. The next step is to select the desired blur option. There are different kinds of blur options that you can use to design your own video scenes. You have to click on the effects button on the top and from there you can select different blur options. Square and Gaussian Blur options are available.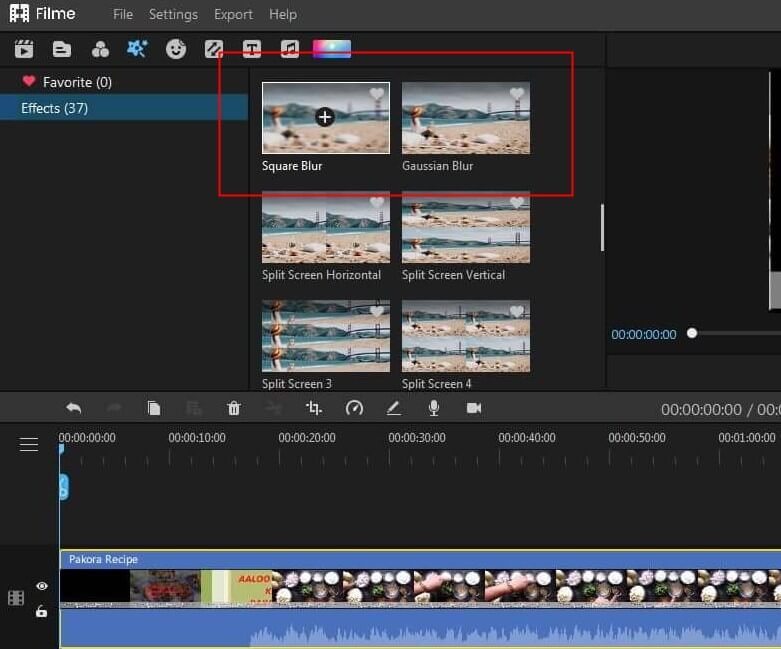 Step 4. To add the effects, you have to select the blur option and drag over the video.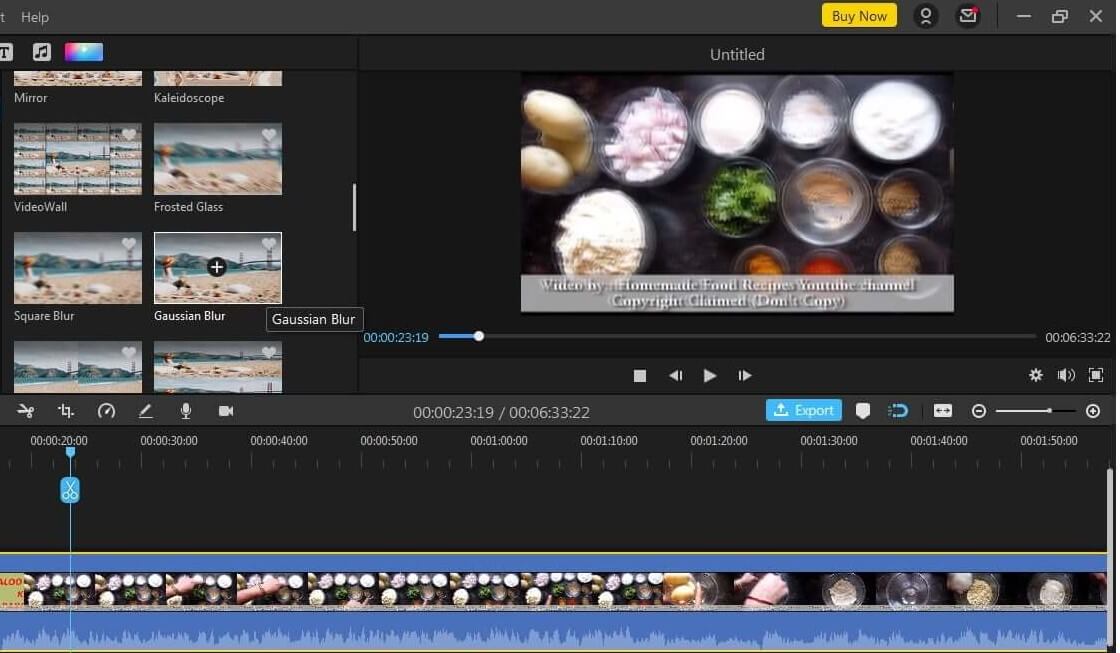 Step 5. It's done. Now you can click on the export button to save the video as per your required extension.
The video editor also supports the soundtrack. You can add background music or an audio track from your playlist, thus enhancing the quality of the video being edited by you.
Once effects are added to a particular scene, you can play it back and edit it further to make it more professional-looking.
Throughout the editing process, you will be able to see a preview of the video that is under editing within a frame. You can set the frame rate and play speed that will reflect in the final product. If you want to make any changes in post-production, you may do so by hitting the undo option after every change made.
Part 2. App to Add Motion Blur Effect to Video on Android and iPhone
So far, we have discussed how the iMyFone Filme works on PCs and laptops. Let's have an overview of what iPhone and Android users can do. Although there are many easy-to-use apps for this purpose, not every app available gives great results as iMyFone Filme. One software that we highly recommend to mobile users is Blur Video. The software can be easily downloaded and is compatible with all iPhone and Android phones.
Blur Video is a free app for all mobile devices with added effects of blur, black & white, sepia, vignette, etc, which are not present in any other editing apps of the App Store at the moment. The new version has added features like being able to blur any section of your video independently, making changes to the intensity of the effect, and giving it a custom color tint.
This newest app, Blur Video app is an all-in-one video editor, which lets you take pictures and videos, crop them, apply different types of effects and edit them in minutes. The cute interface makes this app addictive to use. You can also use Lightroom to blur video background.
The user can also perform several editing features like trimming or un-cropping at any point in the shot, adjusting the saturation levels to suit different taste, setting the brightness level of the video very closely to what you want it to be. To enhance your project even further, you can also add special effects like a black & white picture effect or sepia tone.
The app is very easy to use. The interface has a very simple and clear design. The user can use hand gestures to navigate through the different menus of the app.
Step By Step Guide with iPhone/Android App
Step 1. First of all, you have to click on "Free style blur", which is present on the top.
Step 2. Then select the video from your gallery that you want to edit.
Step 3. Once the video is loaded, you'll have multiple options. You can have 4 options: customer, square, portrait and landscape. Now you have to tap and drag your finger across any area of your video that you want to blur out as per as you desire and as per as your heart wants it to be edited out, then proceed with further editing steps by tapping on the "✔" button from the bottom-right corner of your device screen.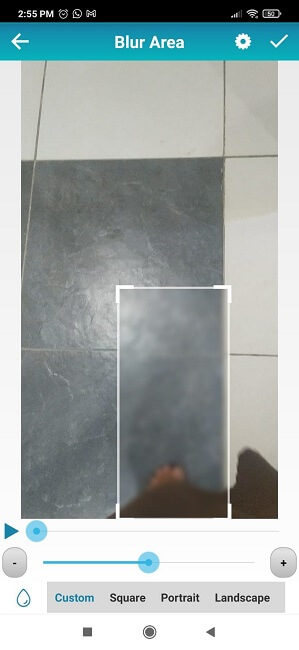 Step 4. From the above setting options you can also do the other changes if you want to.
Step 5. Once it's done, it will take some time to process the video. Once it's done you can either share it on your social media profiles or save it on your phone.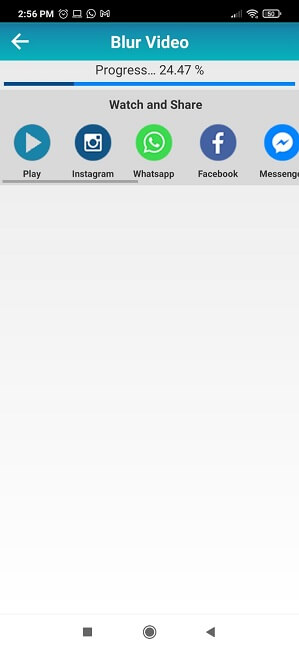 Part 3. Add Motion Blur Effect Online with PickFrom
While there are multiple creative tools out there online, one website that allows you to easily do so is PickFrom. It's a fast and easy-to-use online tool which you can use without any hassle.
Simple Steps that You Need to Follow
Step 1. Begin with selecting the file. You can also drag MP4 video files from your systems such as mac, windows, and even mobile devices. The software also supports flipping video files within 5G.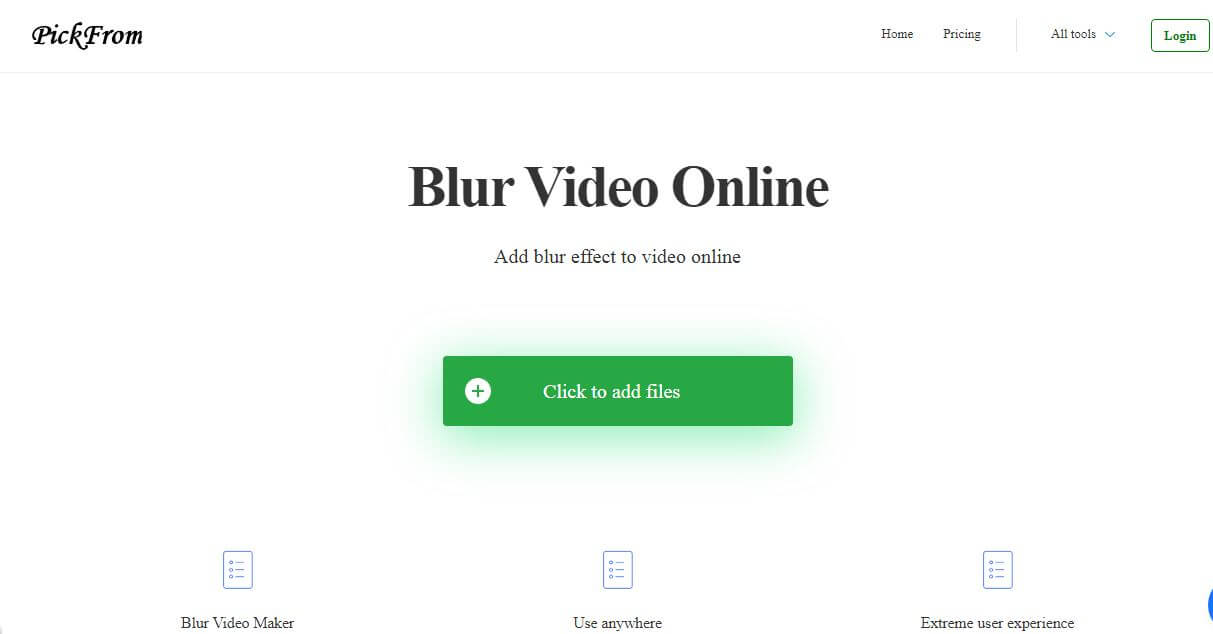 Step 2. The next step is to select the blur mode and then blur the video background as you desire. The software also allows you to blur any specific part of the video that you wish. Once you've selected what needs to be blurred, click the process button and the blurring effect begins.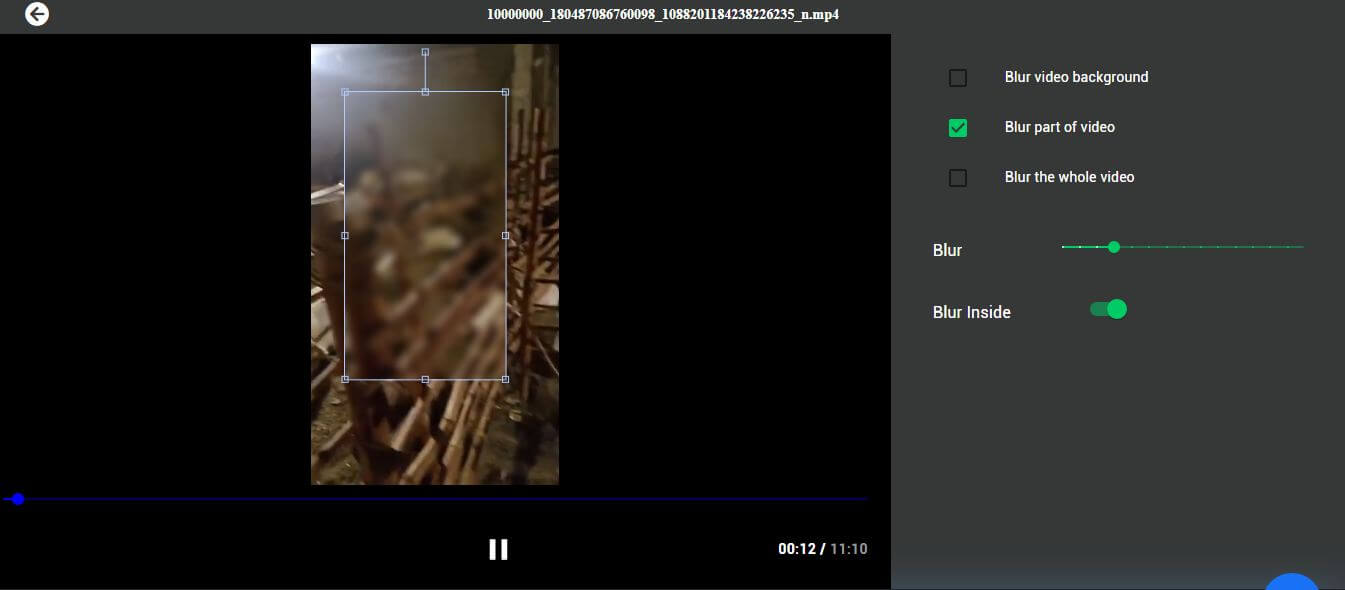 Step 3. Soon, you will be able to download the blurred video as soon as your blur request is processed. You can also preview your files online before downloading and make any necessary changes needed. You also have the leverage to select whatever format you would like to use for your video.
Conclusion
The motion blur technique is typically used to create the illusion of movement in still images. It has been widely used in movies and photography, with its popularity increasing as shooting techniques have improved. The way it works is by blurring the picture past the point where individual objects are distinguishable so that everything seems to have a fluidity to it, instead of being broken up into distinct parts. For example, if you are taking a photo of flowers blooming—the leaves would appear blurred out—or if you are taking a photo of your son running around—the blur would be placed on the back-and-forth motion rather than on his arms.
If you're looking for an app that will let you add motion blur effects on your iPhone/Android, as well as Apple and Windows systems, iMyFone Filme is best. You can use any editing software you like, whether it's the built-in editors on computers or applications for your mobile devices, however, we recommend steps to make sure that the direction of motion blur is correct before you export the final, finished version of your video or image.