Graduation day is the single most important and memorable day of an individual's lifetime. It gives you the feelings of achievement and honor as well as tons of memories that you have to preserve forever – and what's the better way to keep the memories of this day burning than celebrating your grad with a killer video.
A spectacular grad video incorporates an amazing blend of pictures, background soundtrack, and short video clips. Without any further ado, let us walk you through the best graduation video ideas in 2021.
Best Graduation Video Ideas You Should Know
Below are the most popular high school graduation video ideas that you should bear in mind.
1. Keep It Simple
Try to keep the video as simple as possible without inundating it with unnecessary ideas. Just pick short clips and special photos from your graduation photo collage and make a simple video template. Ignore clips and/or photos that don't reflect your academic life.
2. Include Short Interview Clips
Apart from short videos of yourself celebrating this special day with friends and colleagues, do add a couple of short interview clips. It can be anything such as you discussing your educational journey or how are you feeling on this auspicious day or your parents recapping your first day at school.
Use this idea and you'll never be bored while watching the video.
3. Best Photo Selection
Photos are the lifeblood of your graduation video. Everyone takes hundreds of photos during the graduation day but not all photos are included in the video. Choose the best photos and arrange the in the chronological order, reflecting how the day proceeded, is important.
It's better to add a few photos of your elementary school with those of your graduation day to give a perfect reflection of your successful education journey.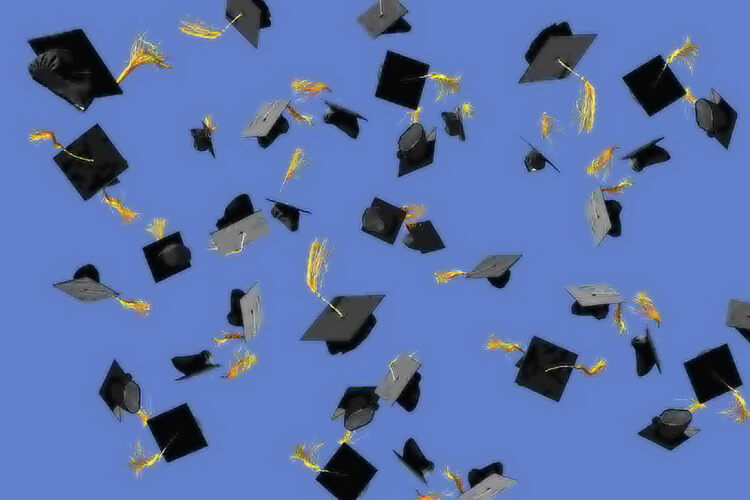 4. Use Customized Video Effects
For that, you'd need a third-party video editor like iMyFone Filme to incorporate amazing video effects to the video. The video should exhibit the spirit of a graduation day and hence, add video transitions and effects to make it more engaging and enjoyable to watch.
Additionally, customize the fonts, colors, and text styles that complement your graduation decorations.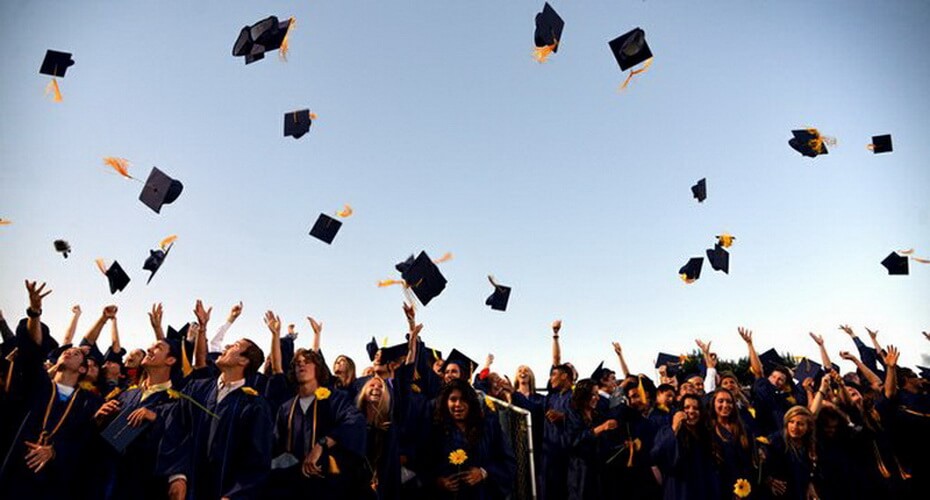 5. Add Music
Music adds life to your video and make it more enjoyable as well as amplifies emotional response to the video. Pick the background music that goes with the theme of the graduation video and make you watch it again and again.
Choosing the right background music can be the difference between an ordinary graduation video and a stellar one. The internet is awash with unlimited graduation video song ideas.
Also Read:
Best Graduation Songs for the Slideshow >>
6. Add Graduation Quotes
Want to make the graduation video even more captivating and professional? Why not include a couple of popular graduation quotes for special pictures! Simply use a video editor to add graduation quotes under the most important moments such as when you're receiving your degree from the Renault personalities or while giving a short speech from the stage.
Just don't bombard the video with text.
Best Graduation Video Examples
Still confused about how to craft a perfect graduation video. Read on to learn about the best graduation video examples.
1. SAR High School Class of 2020 Graduation Slideshow
This video contains a plethora of ideas you can use to create a perfect graduation video. It includes a stunning blend of Photos, Videos, and 3D Animation Effects that make it worth-watching.
Watch this video example at graduation sldieshow.
2. Class of 2018 Graduation Slideshow
This short video contains the best video ideas for graduation that you can use in your own graduation video. Starting from happy moments of students meeting and greeting each other, the video proceeds to show the students marching towards the graduation hall and receiving the degree from the chancellor of the university.
Finally, it shows the happy faces of the young grads filled with sense of achievements and honor. One can easily follow the same structure to develop an exciting graduation video.
Watch the video sample at graduation slideshow.
Also Read:
How to Make a Graduation Slideshow >>
Best Video Editor with Multiple Graduation Video Templates - iMyFone Filme
When it comes to the most professional and expansive video editor to create a smashing graduation video, iMyFone Filme stand out from rest of the players. Preloaded with tons of graduation templates, this simple yet feature-rich tool empowers users to develop a memorable and worth-watching graduation video.
It boasts of an advanced set of video effects, transitions, and themes that give you enough freedom to customize your video.
Key Features of Filme
Create stunning slideshows

Add all types of subtitles and text

Add dozens of video overlays, effects, and themes

Add music

Unique video transitions

Multi-layering of videos and audios

All basic video editing features
Pros of Filme

Supports all types of photo, video, and audio file formats.

Easy to install and use
Text Guide
Here's how you use this software to make a graduation video with music:
Step 1
Once installed, launch iMyFone Filme on your computer.
Step 2
Now, hit on the Fast Mode option and choose a template that suits your graduation video.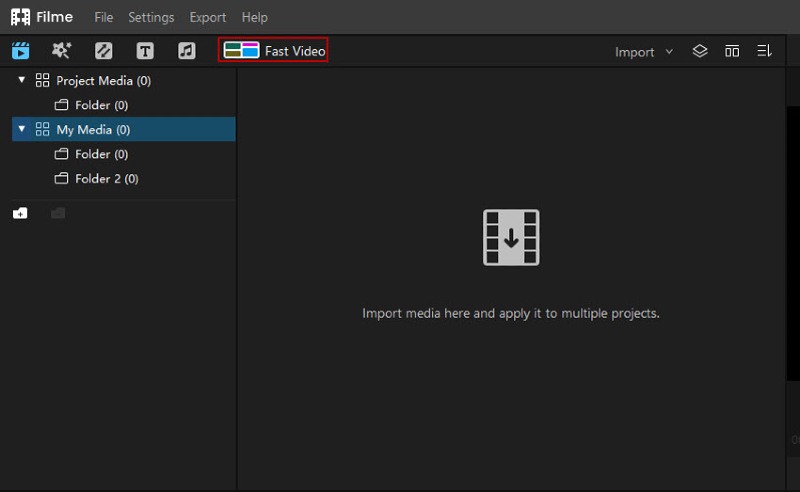 Then, choose a template that suits your needs.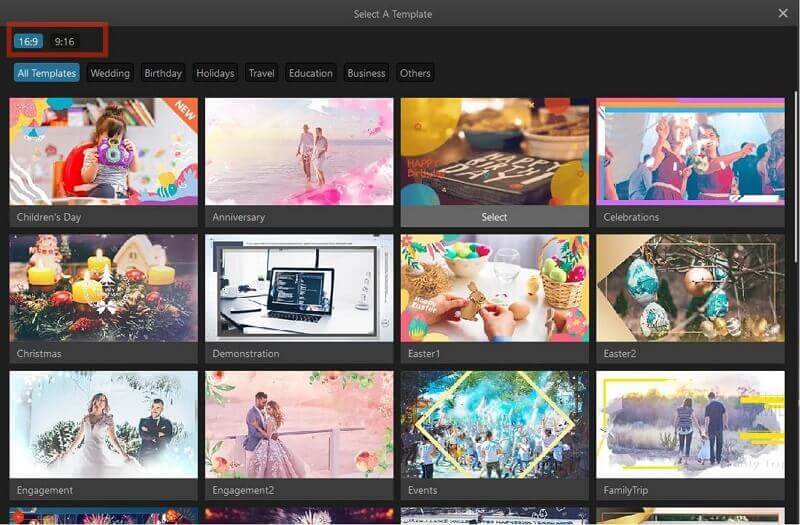 Step 3
Click on the 'import media' option and import all the short video you want to use in a graduation video.
Then, use the drag option to change the video order and hit Next.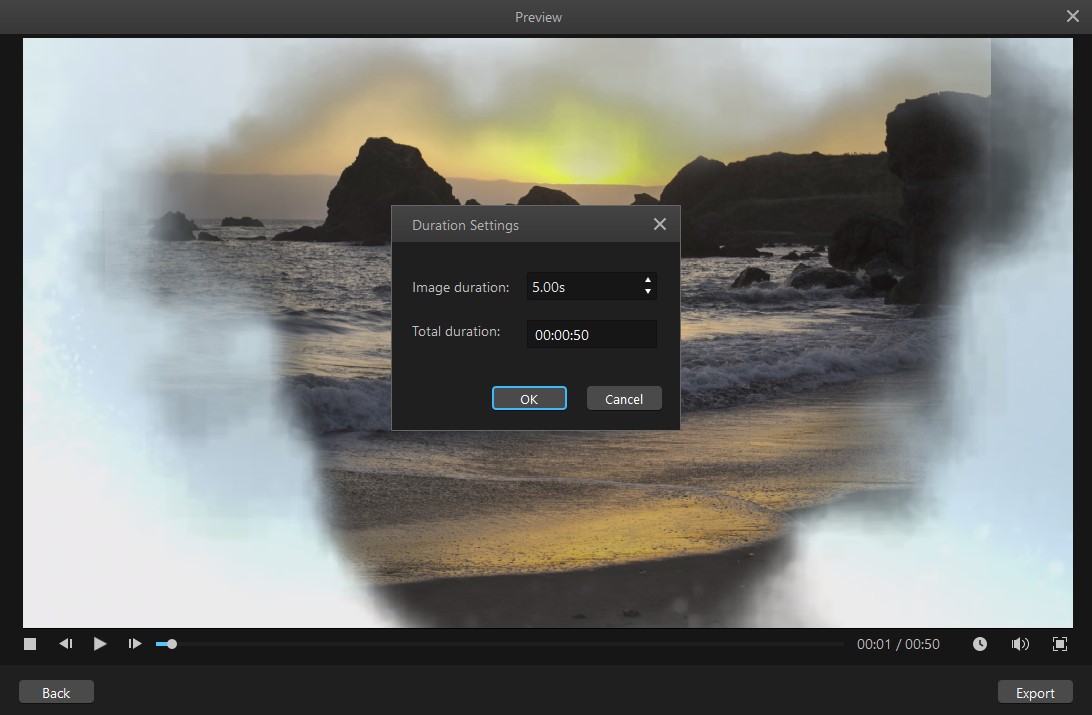 Step 4
Here, use the Replace audio and/or Reset audio options to customize the background music, adjust its volume, and adjust its duration.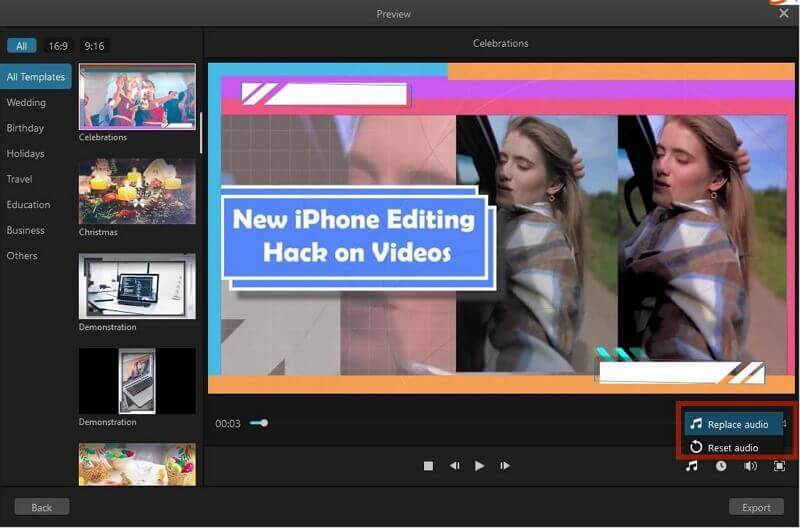 Step 5
You can easily add the photos as into a video clip or in between the clips as well as add them as overlay.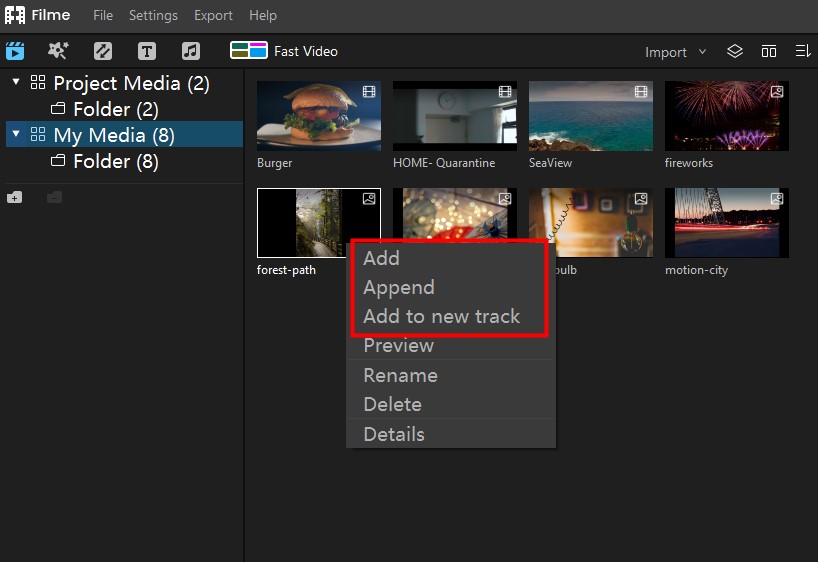 Simply drag the image to the new track above the clip.

Step 6
Once you're done editing, hit on Export to download the final product to your computer.

Sharing your Graduation Video
Once you have made a graduation video, you can share it with your friends and family – after all, that's the ultimate purpose of a graduation video. It is a souvenir of your achievement and a memory of all the hardwork and dedication you put into achieving your goals.
1. Share on Social Media
The social media platforms such as Facebook, Instagram, and Twitter offer the easiest way to share your graduation video with your friends. It marks the end of a thrilling phase of your life and the start of your professional life.
2. Send Via WhatsApp
Share the graduation video with the loved ones on WhatsApp. Many people have WhatsApp groups for family and friends. Send the video in these groups and brace yourself for all the appreciation and congratulation message you're about to receive.
3. Share on LinkedIn
Post the graduation video on your LinkedIn profile and let the hiring managers know you're ready for an entry-level job.
Simply put, you can share the graduation video anywhere you want. It's a collection of your memories that you're going to cheer for the rest of your life.
FAQs
Read the below commonly asked questions to improve your understanding of the topic at hand.
1. What to Say in a Graduation Video?
Look at your graduation speech as something you achieved over long years of hardwork and dedication. After introducing yourself, talk about your grad journey from the elementary school till now, what you're planning to do in the future and also remind all your colleagues what a great accomplishment they have achieved today.
Add a humorous touch to it to keep your audience engaged.
2. How long should a graduation slideshow be?
There's no fix rule for how long your graduation slideshow should be, but try to make it anywhere between 10-15 minutes, else it can get boring. This length is enough to incorporate 50-100 photos, small video clips, and 3-4 background songs.
A too short video is bound to miss the memorable moments while a too long video can make your audience less interested. Remember, the content of the graduation slideshow is more important than its length.
Final Words
To wrap it up, this article has discussed in detail the best graduation video ideas funny that you can use in your graduation video. Graduation day is one of the most memorable days of your life and a spectacular video covering the special moments will do the justice.
Use iMyFone Filme to create a perfect graduation video. It allows you to use thousands of templates, special effects, themes, and transitions to make a graduation video worth-watching.