When it comes to online marketing, it's no surprise why online videos are the most effective way to connect with your target audience. The demand for video content has shot up in the last few years.
A quick, short video with attention-grabbing visuals and content is a great way to engage potential consumers. Suppose you have dabbled in the world of online magazine videos. In that case, this article will outline the best online magazine video makers- iMyFone Filme and explain why you should look into utilizing one. 
Part 1. 5 Best Websites to Download the Online Video Magazine Template
The best part about using an online video magazine template is that it allows you to use your time effectively and save extra costs on paying a professional video editor.
If you are looking for the best magazine video templates, then look at this list below. We have gathered a list of the five best online magazine video editors.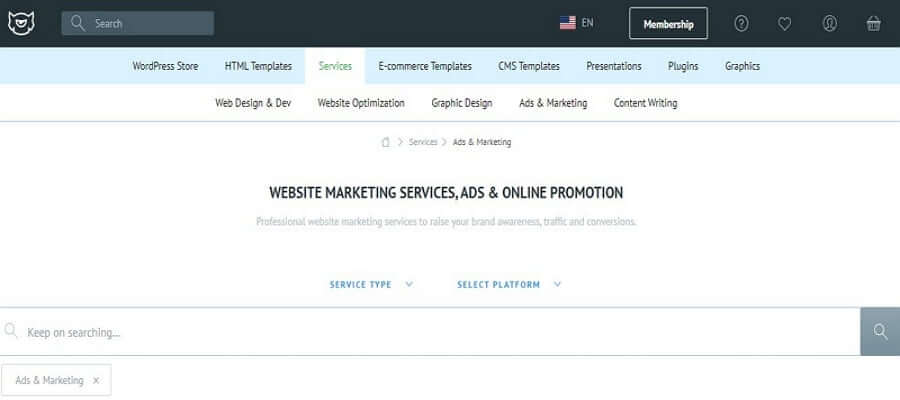 Templatemonster is well-recognized as one of the leading platforms for website templates, Facebook layouts, Flash templates, WordPress templates, Video templates, and more. It got the award for becoming the "Most Popular Site" for website development in 2020.
Why is that? It has a straightforward layout that allows all kinds of users to use its services efficiently. You can find a wide variety of templates for your use – depending upon your price range. You can acquire a template that has not been used at all and customize it to your preference.
Pinterest is known across social media apps for having one the best beginner video editor available for free. It has recently launched the 'Idea Pins' option as its creative take on the video editing features that TikTok offers. It allows users to use voiceovers, transitions, filters, and more.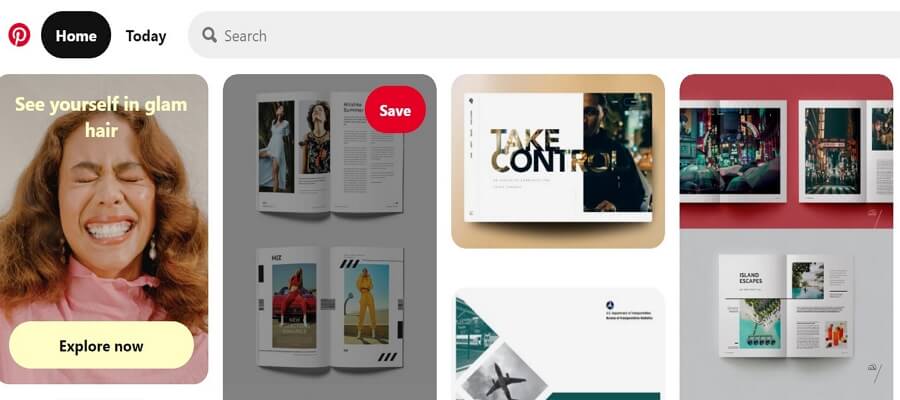 The Story Pins are not like Instagram stories that disappear after a day. Instead, these stay on your page and can be browsed through at a later date.  You can make great short-form video content with this feature and publish your creations on Pinterest since it is one of the largest content publishing websites in the world.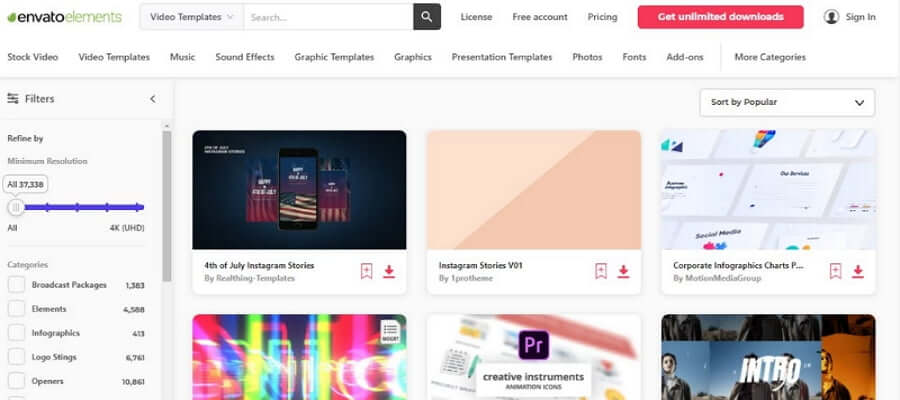 Known as the Netflix of creative editing platforms, Envato is the largest revenue-generating platform that offers the cheapest templates to its users.  From motion design to typography, you can benefit from 1000s of templates made available for you through its extremely affordable premium account.

Even if you do not purchase the premium account, you can always enjoy using the free account that offers a great range of services overall.  The best redeeming quality of Envato is that it has an ever-growing library that can be used to gather ideas for the video you want to create. Start your 30-day free trial to see how you can benefit from Envato to get a video magazine template free of cost.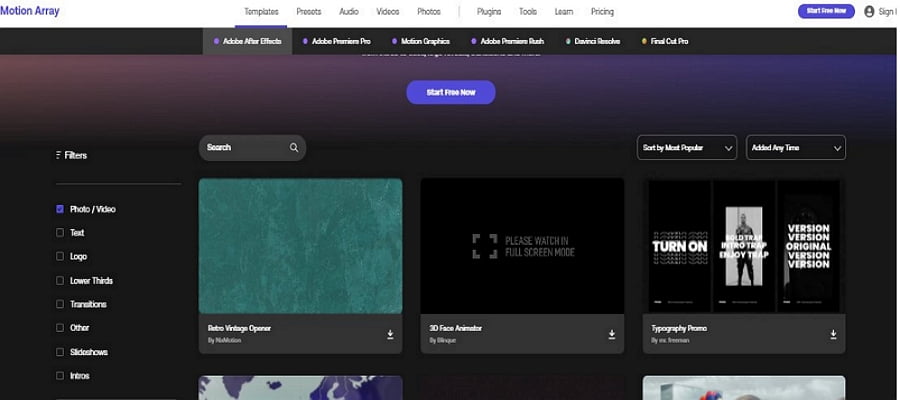 Motion Array is one of the oldest video editing platforms that millions of users have used over the years. You can access libraries of free music and templates that come in quite handy for all users. However, that's not the best part about Motion Array!

One of its best features is the 'review' option, which allows video editors to create drafts instantaneously share with other stakeholders for a quick frame-by-frame review. Moreover, you can use Motion Array to showcase your portfolio – a selection of your best works – and share with your clients.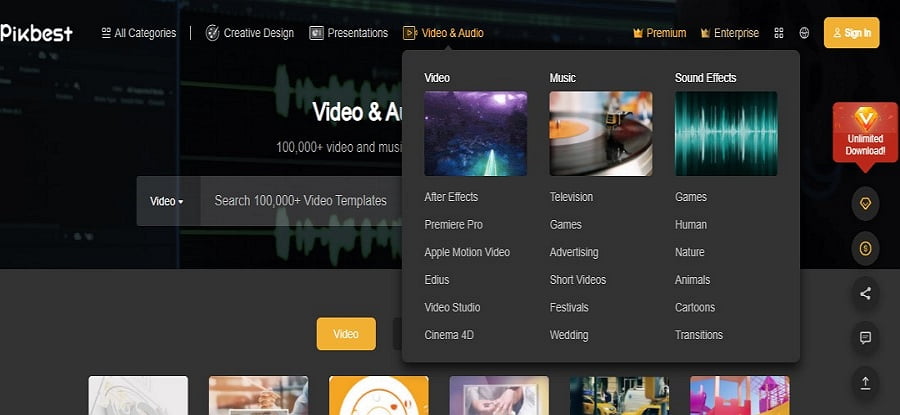 If a video editing platform has consistently ranked as one of the top online platforms for content creators, Pikbest is one. It offers a myriad of high-quality template designs that can be used with its sound effects and video editing features.  You can use its royalty-free stock images and videos for your content which is excellent if you want something simple. There are better options out there than Pikbest, but it's a relatively popular platform that offers many simple editing features like cropping, trimming, sound-layering, and more.
Part 2. How to Create an Online Magazine with Video Template?
Once you have an idea about the kind of digital magazine you want to create, then you can get started on the fun journey of publishing a magazine with a few simple steps. For the online template, Filme will be the best choice.
1. Start with Magazine Video Template
You can use an online video magazine template to edit your content, place it into the layout of your choice, and create a rendition that you can publish. Given many video editing apps available on Android and IOS, you can easily find a suitable pre-designed layout for yourself.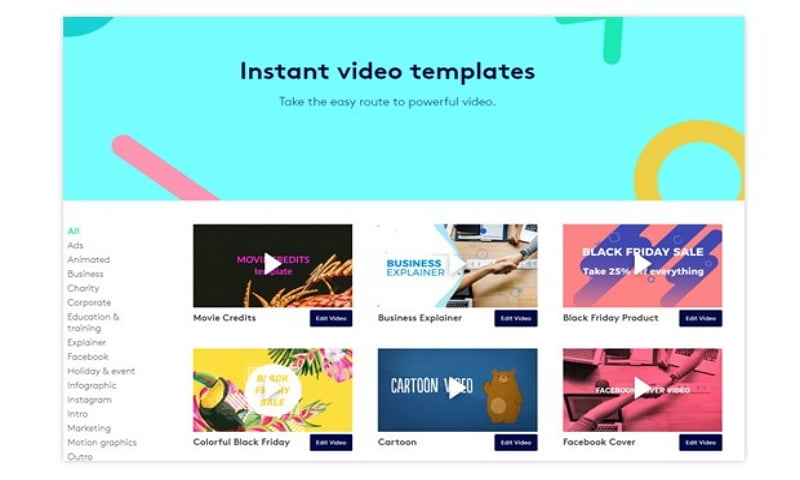 You will probably come across a screen that looks like this multiple times. Browse through the hundreds of available options and pick one that you can edit a little to get what you want.
2. Add Images and Text
Once you have a template ready, you can start fitting in your content through images, captions, messages, and more. You can customize every template by adding different photos, video clips, and content. You can format the magazine however you want. Keep tweaking with the filters and typographical placement until you strike a balance between content and visuals.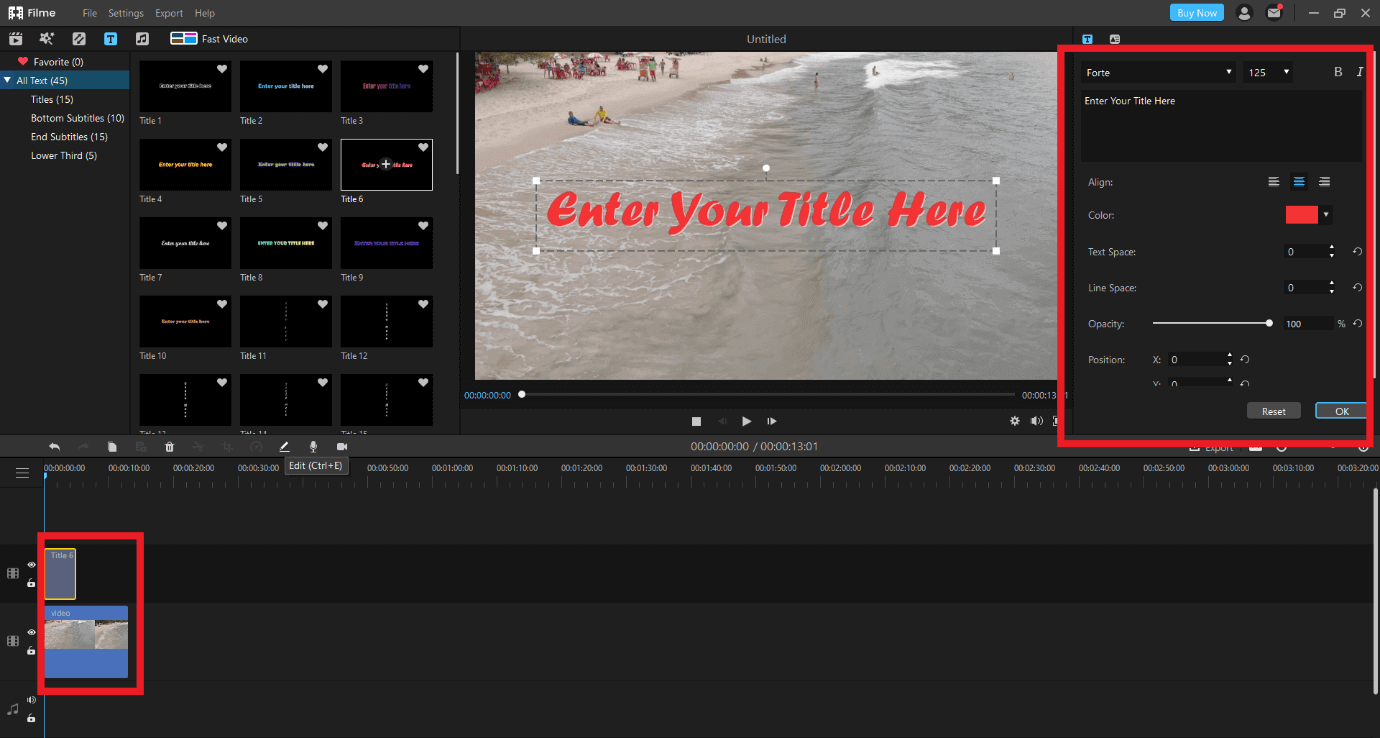 3. Preview and Publish
After browsing and going through the process of making multiple drafts, you ensure you preview your final rendition numerous times, just so you are sure what you want to publish. Once you have the perfect rendition, then click on publish to get your work out there.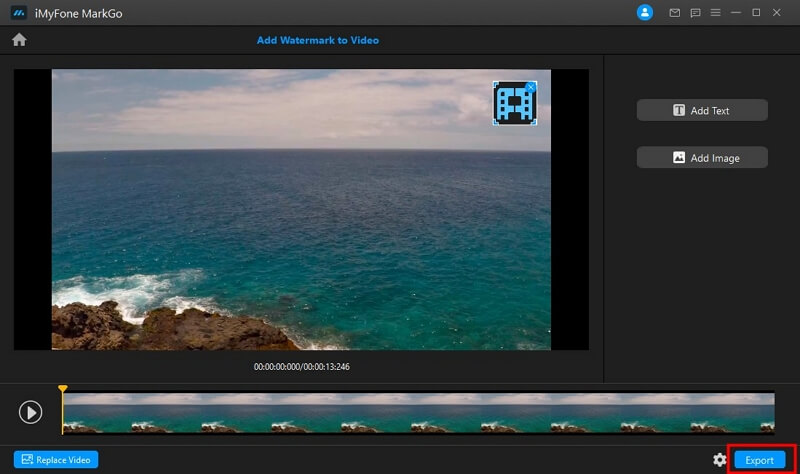 Part 3. What Elements Should a Popular Digital Magazine Include?
Here are few elements for your popular digital magazine
1. Stunning Design
When we were younger and used to buy print magazines, we bought the spreads that caught our eyes the most. An online magazine needs to have a stunning layout that is eye-catching, easy-to-follow, and unique.
A popular digital magazine always needs a team of visual artists and design enthusiasts who create innovative yet straightforward layouts for its audience. But the key to any successful digital information platform is that it needs to take visuals hand in hand with content.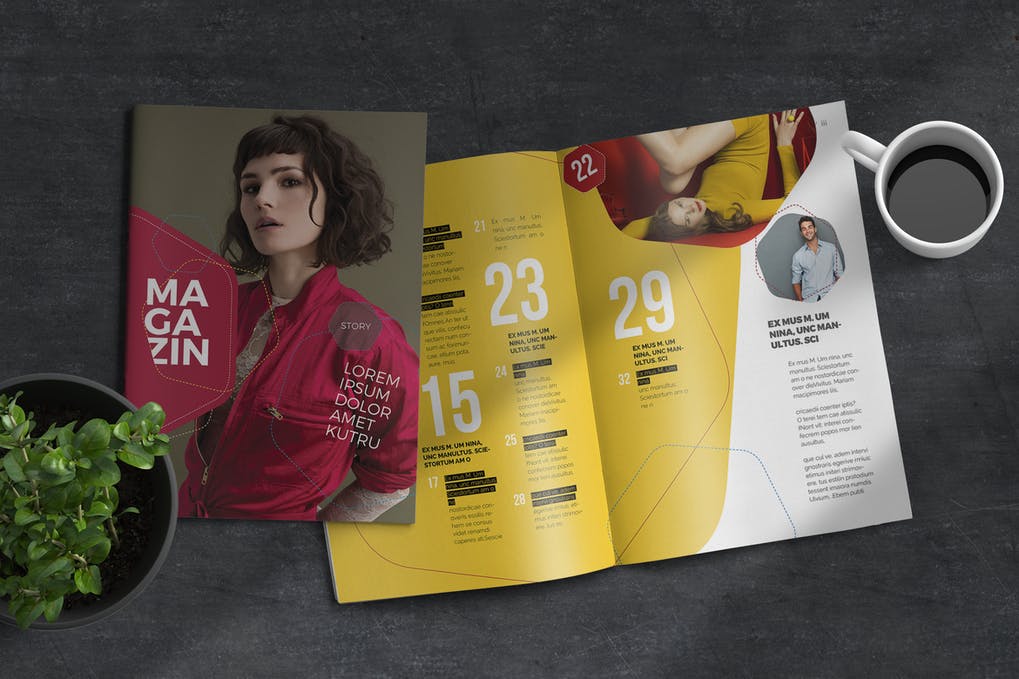 2. Unique and Powerful Content
You have to consistently ensure that your content is what your audience will enjoy – you don't want them to spare a glance at your magazine, but you want them to get fascinated by it. With a seasoned and experienced team of writers, you can manage that precisely. Keeping a team of editors who review your content for authenticity and quality will be a great idea.

A a digital magazine that aims to reach a larger audience will consistently need the support of the biggest digital marketing tool – SEO. A prominent digital magazine will optimize its content to rank higher on various search engines by using keywords, backlinks, interlinks, and more. For any digital publishing platform, gaining higher online visibility is essential to maintain profitability and sustain revenue channels.
3. Digital Publishing Platform
Creating a digital magazine for online consumption means you will need passionate writers, editors, photographers, visual artists, and other design experts on your team.  Here, it will be a great idea to start looking for contributors looking for a digital publishing platform. There are always artists and writers looking to put their work out there and reach a particular kind of audience.
You might think that a digital magazine will not be wildly different from a standard print magazine. Still, you are missing the critical element here – digital magazines allow immediate engagement with your audience. Your audience no longer needs to tear off or send a cutout through post-mail to participate in a competition, cast a vote, etc. A popular digital magazine will know how to tap into its audience's interests by gauging the reader's interest through immediate feedback channels.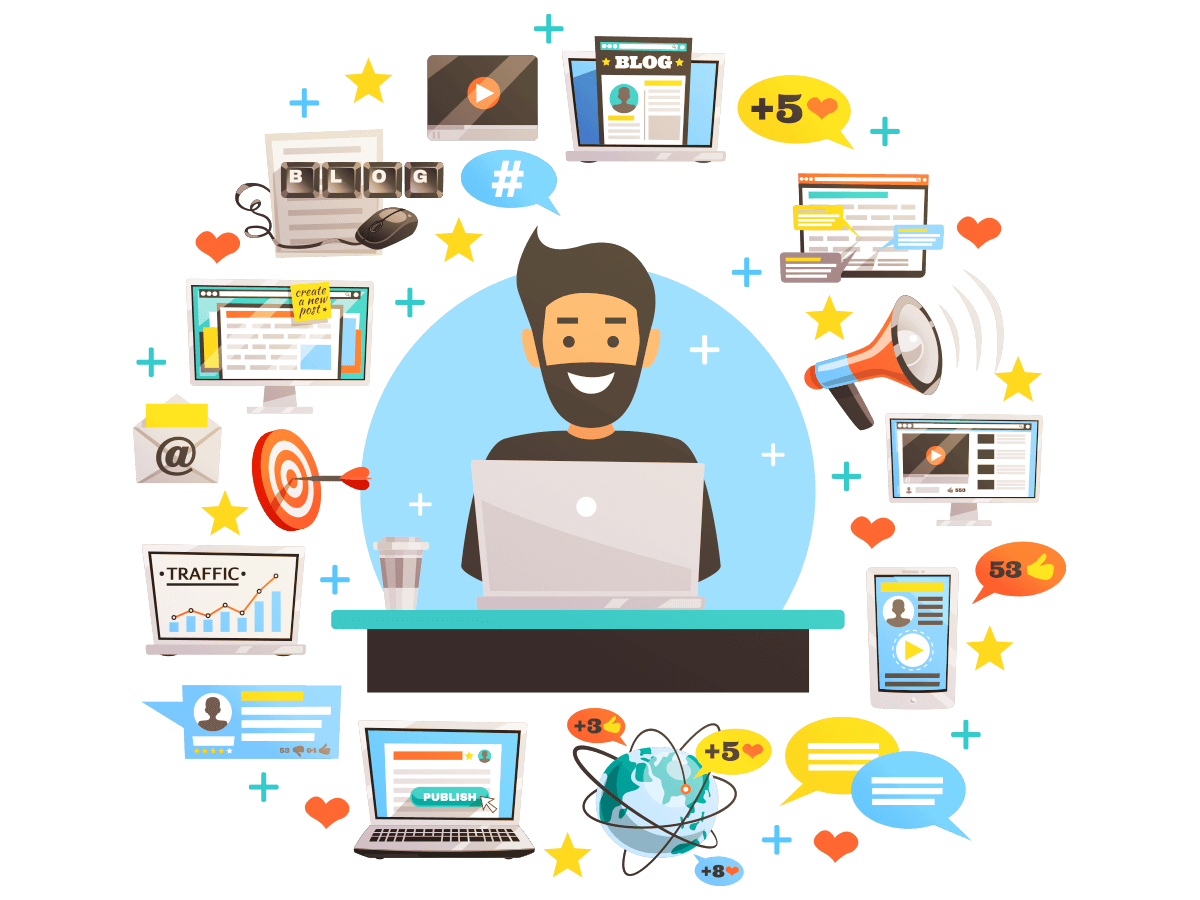 Part 4. The Best Template Video Maker - iMyFone Filme (Window & Mac)
The iMyFone Filme application has launched as one of the best online magazine video editing apps for Windows and Mac. It has one of the most easy-to-use interfaces and a diverse range of tools to get the edit you desire!
There are lots of dynamic filters available to choose from. All you need is to select one that suits your Instagram Story theme. Also, Filme's editing features can make your videos stand out. Here are some easy steps to edit your videos with iMyFone Filme.
Features of Filme
If you're wondering why Filme is worth buying, here are the key reasons
1. Stunning Templates
You make use of the stunning templates it offers and use them to showcase a wide variety of events, including parties, travelogues, weddings, entertainment, gaming videos, and more. The iMyFone Filme offers various filters and animations that you can utilize along with other features, such as trimming, cropping, splitting, editing, changing speed, adding texts, and transitions. 
2. Drag and Drop Interface
Its intuitive 'drag and drop interface is an excellent addition by the app developers and allows you to take a long time to create an eye-catching edit hardly!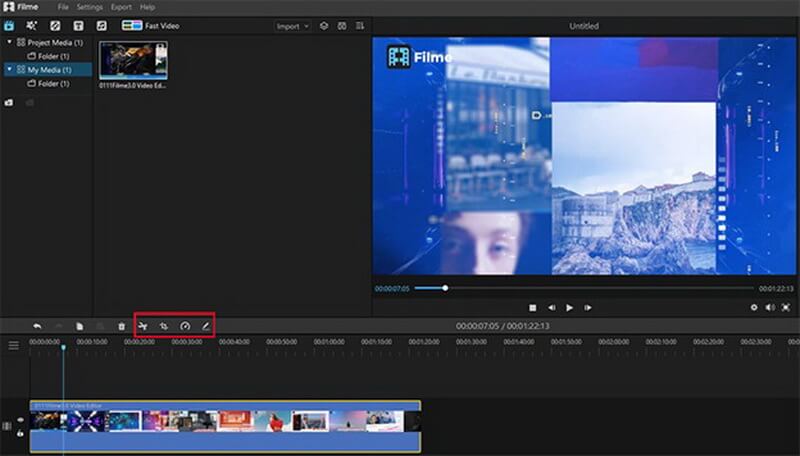 3. User-Friendly
This video editor is great for any first-time user because of its simple and easy layout. It will not take you very long to get acquainted with the app and make the best use of the video magazine templates.
What are the pros of using this video editor instead of any other? Firstly, it is incredibly convenient for beginners to use this app. However, it does not only offer beginner-level editing features. You can use advanced features like multiple-track audios and multiple-layer videos.
Second, its transitions and other editing features are perfect for all-time use. Additionally, it allows users to quickly export high-quality template videos, which works great for showcasing excellent and stunning visuals. You can experiment with it during your free trial option and see if it works for you.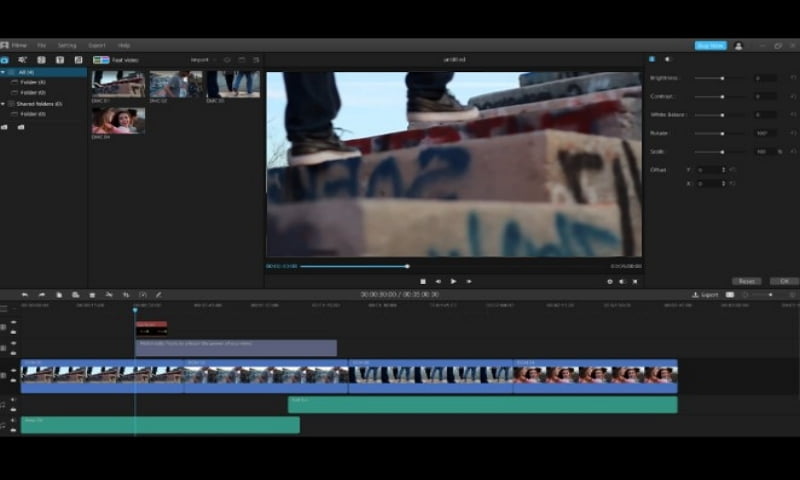 Final Thoughts
As a content creator, there is a vast world of options for you to experiment with. Don't hesitate to try out different platforms to see what works for you. However, if you are looking for something specific that is efficient and has excellent usability, then iMyFone Filme offers an edge over many other available options.  Once you start to get used to its visually appealing layouts and convenient range of advanced editing features, then there is no going back.