For ambitious content creators, YouTube is among the most renowned social networking sites. With more than 500 hours of video posted per hour and around 1.9 billion monthly viewers, your video must have a surprise element in order to break through the clutter and catch your audience's attention.
Having an outro maker to create a great YouTube outro is the best method to make them more entertaining and grow your number of subscribers. However, if you do have an amazing video, you won't be able to direct the audience's attention to the precise call-to-action if you're not using a catchy and well-designed YouTube outro.
Part 1. What is a YouTube Outro?
It is the final section of a video that includes a call to action sentence, a link, or a video recommendation to watch more YouTube videos. In other terms, it's the end of a clip with instructions to take action. Including an outro is amongst the most reliable and practical ways for optimizing YouTube videos.This contributes to attracting a large amount of traffic, increasing conversions, and engaging visitors.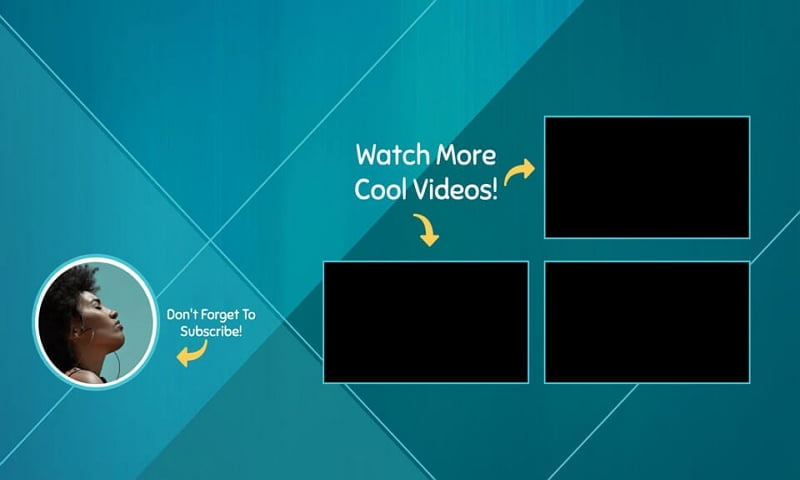 You can use the Outro feature in YouTube clips to redirect visitors to your blog or even other videos, keep them engaged for longer, and convince them to sign up on your website. In a nutshell, usually, end screens have four features in their outros: a channel, a subscribe button, a video playlist, and a web address.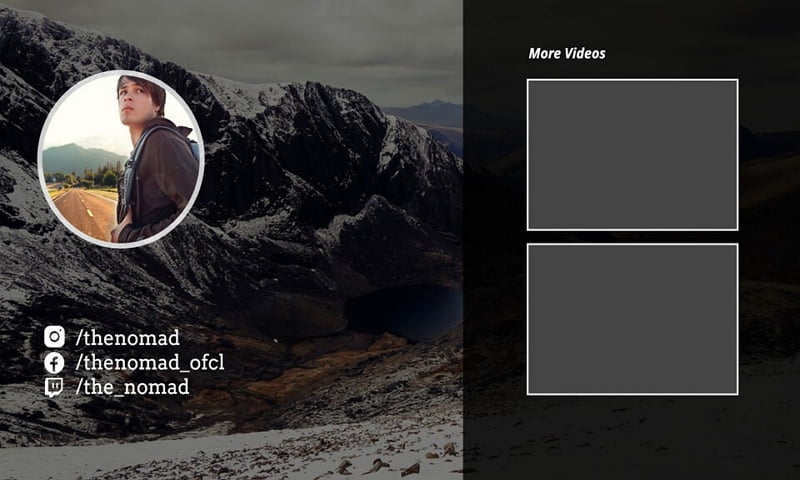 Part 2. Specific Requirements for Adding an Outro
1. Settings
The aspect ratio of your outro should be 16:9 and the resolution should be 1920 X 1080p. These settings will also make your outro look stunning on all devices and gadgets including laptops, computers, and smartphones.
2. The Length of the Outro
For the audience to completely understand the content, the YouTube outro should play on the display for at least eight seconds. If your video is more than an hour, you could have the outro last a little longer. In any event, don't hesitate to compensate for the outro when recording the full video.
3. Plan Your Video
Make sure to plan your videos so that you have enough time to include an outro at the conclusion. However, the video information may overlay with the final frame, making the viewer confused.
Part 3. Things to Keep in Mind When Making a YouTube Outro
1. Consistency pays off
If you want to use your online videos to market the products, you should be consistent. The use of the same color scheme for your brand and throughout the clip, as well as editorial technique, boosts the audience's company recall value.
For example, suppose you're a design YouTuber who also runs an online goods business. Ensure that each video's outro includes a URL to your webpage. This will allow users to reach your site without searching the name of your store in a web browser.
 2. Including a realistic CTA is always a good idea
Your audience will just move on to something new or leave the service if there is no clear call to action. Therefore, if you'd like to keep people interested, you'll need a clear call to action. Don't hesitate to include links to similar videos in the outro.
It's important to keep in mind that the call-to-action must sound right to the target audience. Incorporating an unnecessary video into the outro will irritate the audience because they will be unable to engage with it.
3. Make your outros as simple as possible
The purpose of an outro would be to improve audience involvement. However, a complex outro might entirely backfire. The general idea is to go for a simple and clear outro that gets your idea over to your viewers.
And besides, you don't want the outro to confuse the viewers. So look for a video editor that enables you to select from a variety of elegant and sophisticated templates and fully edit them. Choose calming outro music for the backdrop rather than a jarring theme if you're going to use a vocal call-to-action.
4.YouTube Outro Makers
YouTube outro makers are handy, especially for those with little experience in using professional software. They are often very easy to use and give you a few different options. If you want to get some great YouTube outro makers, check them out. Some are premium and others are free. Choose one that works for you.
This is one of the best YouTube Outro maker software that includes a user-friendly interface. It helps you make an outro in less than 60 seconds. This tool features high-quality free templates and images. It has more than 5000 video outro templates and you can select any template based on your personal presence.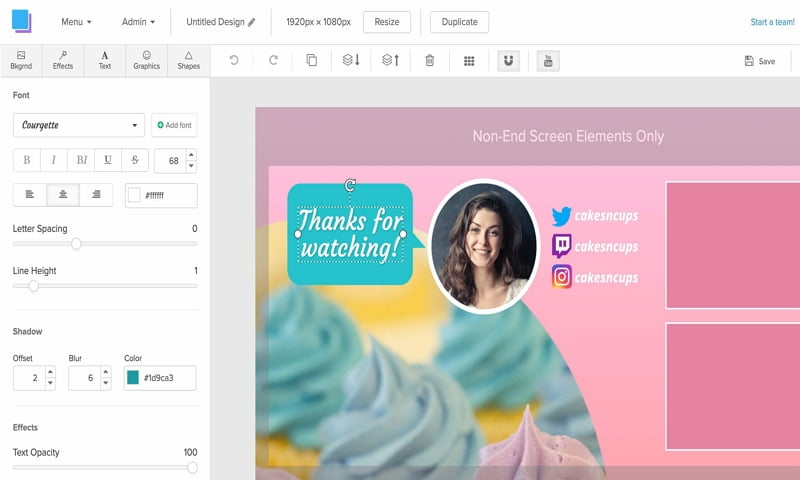 The users with no experience of using any video editing software or tool can use Snappa for making an amazing YouTube outro. It also includes the option of resizable graphics and templates are available in different sizes. You can also select the intro and outro based on your logos and custom fonts.
This easy-to-use outro maker includes many themes and designs for your video. It has all of the required tools and resources to help you make a beautiful and appealing YouTube outro. The YouTube outro can be made in just 3 steps. You can customize the design of templates based on your video and channel.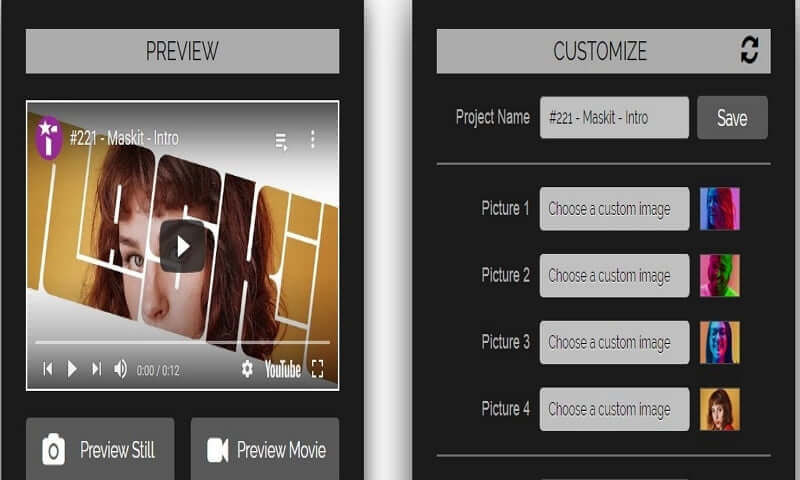 This is a perfect YouTube outro maker for newbies and professional content creators. The user-friendliness of this outro maker makes it a great choice for everyone. It can be used for providing a lot of YouTube video idea of outros. You just have to register on the official website of Biteable to use this tool.
It has different plans and you can select the right plan based on your requirements. If you have to create a YouTube outro only a few times, a free plan is a good choice. You can make 10 outros per month with the free plan.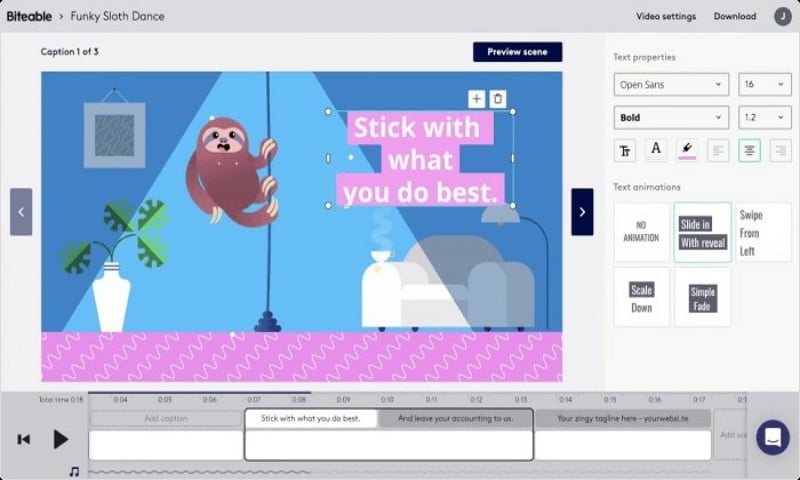 The outros created with the free plan also include a watermark. If you are looking for a YouTube Outro maker for professional purposes, it is recommended to get a paid membership of Biteable to enjoy the premium features.
For content creators who want to design beautiful outros, a name that effectively represents the software is a must-have tool. As the tool is so easy to use, training isn't required. What makes it so valuable is that firms all over the world use it to create interesting video outros to attract people.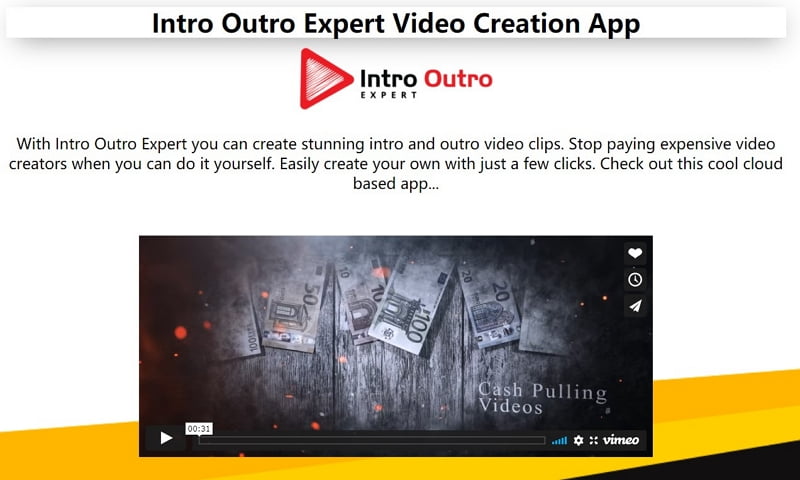 Hundreds of video themes are provided in the program, making it simple for individuals to work with video outros. The program is inexpensive when compared to the alternatives.
Part 4. How to Make a YouTube Outro with Template – iMyFone Filme (Windows and Mac)?
Consider including the names of personal online profiles on sites like Facebook, Instagram, and Twitter. These names are currently not accessible from inside the YouTube video. Including these names will assist you to develop your online presence while also encouraging your YouTube visitors to visit your channels.
It's not difficult to make a YouTube outro and you wouldn't have to be a designer to create it. You just need to have the best video editor for making the YouTube outro. iMyFone Filme is one of the best video editing tool that is perfect for everyone. It is the first choice of professional content creators to make YouTube outro due to its exciting features. 
Steps to Create Video Outro Template by Using iMyFone Filme
Step 1: Install and launch iMyFone Filme
Install and launch iMyFone Filme on your Windows or Mac device. After launching it, create a new project and upload your GIF file using the Import option. Alternatively, you can use a data cable or wireless connection to import files from your mobile phone.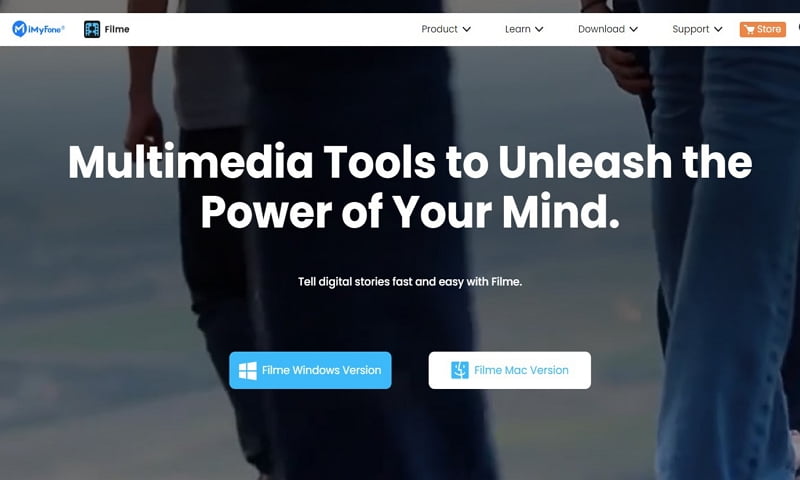 Step 2: Click the Add button
After importing the Gif files to your Media Library, start dragging them for tracking on the timeline. Alternatively, you can click the "+" symbol situated at the middle of the thumbnail view and choose "Add to New Track" or "Just Add." The GIF file will appear on the timeline already set to a specific duration. Now increase or reduce the duration using the offered trim handles on the right and left sides.
Step 3: Add to New Track
After importing the Gif files to your Media Library, start dragging them for tracking on the timeline. Alternatively, you can click the "+" symbol situated at the middle of the thumbnail view and choose "Add to New Track" or "Just Add." The GIF file will appear on the timeline already set to a specific duration. Now increase or reduce the duration using the offered trim handles on the right and left sides.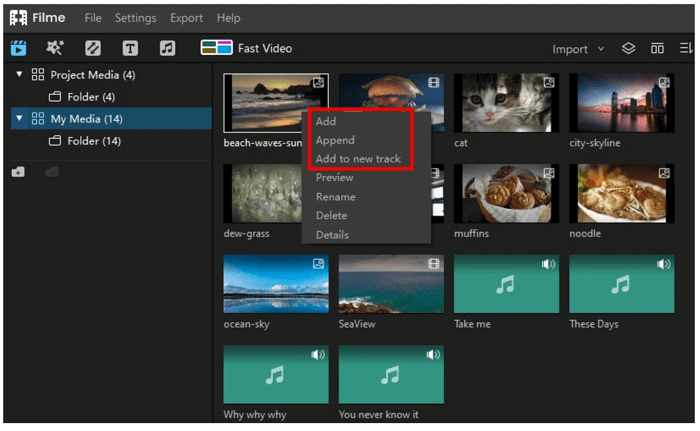 Step 4: Publish and Share
Now, click the export option. Remember to choose the file format, output quality, encoder, frame rate, and bitrate before exporting the video intro.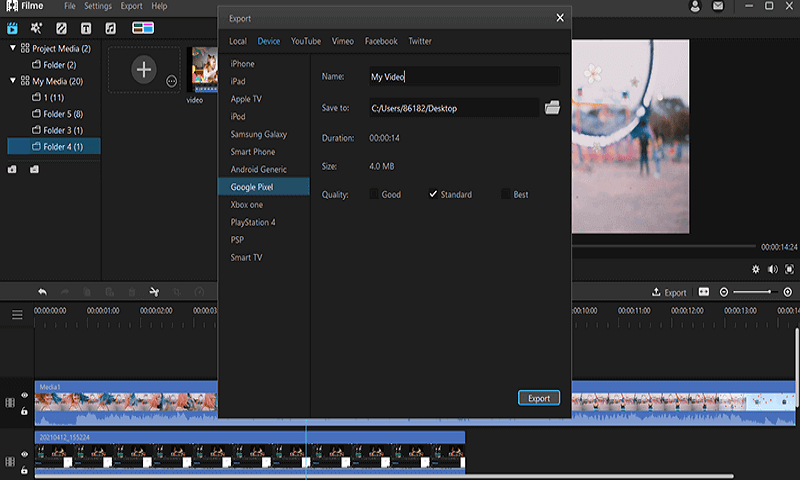 Final Thoughts
A great YouTube outro is the topping on the cake after putting in a lot of effort to make an amazing video. Even if you're just getting started on YouTube, a unique outro could assist you considerably boost your number of subscribers. The layout of the above-mentioned outro makers is so simple to use that you wouldn't even need to master any specialized visual design abilities. Beautiful outros can enable you to make your videos look more interesting to watch, and inspire your viewers to share them with others.