Looking for the best Christmas song videos for kids to ignite the coming holiday season? Read this article to learn about the most popular Christmas videos and songs for your children.
If anything, kids love Christmas. With the Christmas holidays coming up, excitement is already in the air, particularly among kids. A funny or loving Christmas video can make this day even more memorable and endearing. Playing the right movie or song on Christmas can ignite the day and make the season even more exciting for them.   
To help you out, we are here with a curated list of some captivating Christmas song videos for kids to make this Christmas the best of all.  
Part 1. 5 Best Christmas Movies & Short Film for Kids
Here are our top Christmas movies picks for kids that you can watch and enjoy with little angels to have some quality time on this auspicious day.

Give it a read and choose which movie you should be playing at the next family gathering.
1. Home Alone
Any list of Christmas videos for kids is incomplete without the inclusion of this wonderful movie. It is a comedy movie where a young kid named Kevin is mistakenly left behind when his parents flew to Paris.
The movie gets interesting when two burglars try to enter the house and the young boy has to fend them off.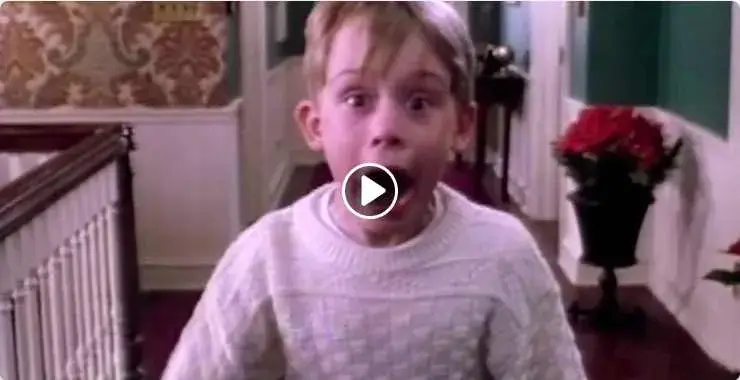 2. The Grinch
Released in 2018, this animated movie is very popular among kids. It is bound to captivate the whole family, not just kids, with its funny dialogues, decent storyline, and catchy animations.
The best thing about this Christmas film is the kids-favorite "green Dr. Seuss character" that will bring a smile to your face throughout the movie.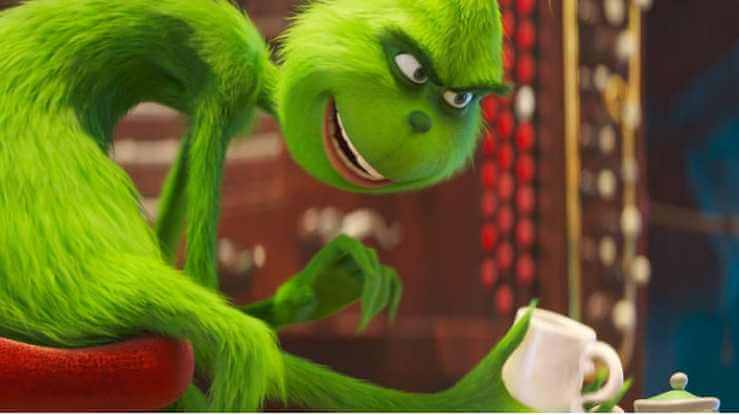 3. Elf
Elf is a good family movie to watch on Christmas. The story describes an oversized elf who travels all the way from the North Pole to NY to meet his biological father who still doesn't know about his existence.
The funny and charming character of the elf helps Santa to fulfill people's wishes. With all the fun, comedy, and loving nature, this movie will put you in a Christmas spirit.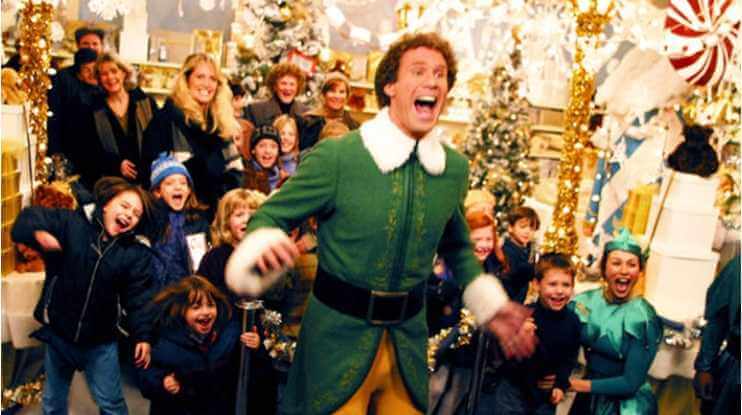 4. Get Santa
Another popular Christmas movie to get a good laugh with your kids on Christmas. After a crash landing, Santa Claus comes to the attention of local police who tries to catch him.
The movie describes a comedic series of events when Santa Claus asks a father and son to help him get back to the North Pole so that Christmas is not ruined for all.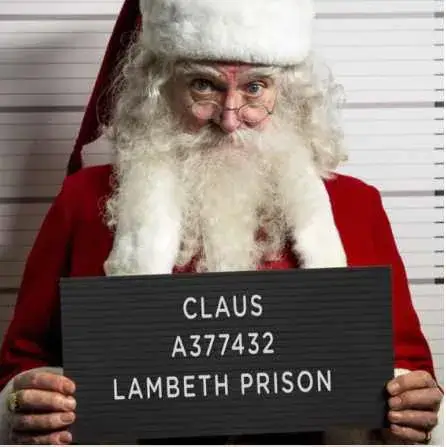 5. Arthur Christmas
Arthur Christmas is a must-watch family comedy movie that is filled with laughy and light moments and the loving nature of Christmas.
The movie gets really amazing and funny when the Santa son gets to know that a little girl's Christmas present has been misplaced because of a technical glitch. He sends out a special mission to find and deliver the present before Christmas is ruined for the girl.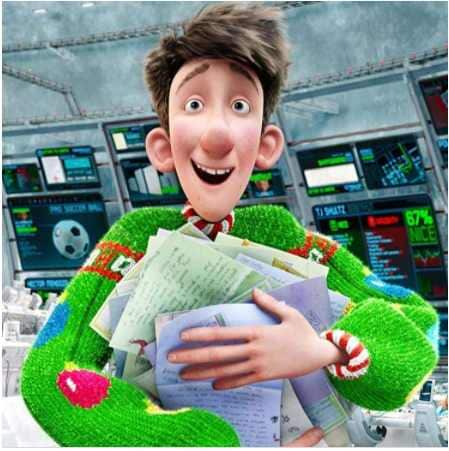 You May Also Read:
2021 Best Christmas Card Ideas for Kids >>
How to Customize Video Christmas Cards for Free? >>
Part 2. 5 Best Christmas Song Videos for Kids
Here are our top picks for the best Christmas song videos for kids. Read on and get amazing ideas to make your own video this Christmas.

Kids love Let It Snow song particularly its Sinatra version. Why not make this year's Christmas more memorable by teaching your kids how to sing this song!

Probably the most popular Christmas song that has been a favorite amongst kids for quite a long now. Millions of people, both kids, and adults alike, sing it on Christmas every year. Its cool and fun lyrics along with a melodious tone will further relish the day.

The best part is that Jingle Bells is very easy to learn and sing for kids, so they love to sing it.  

This song is a heartwarming video for kids. It song video describes the story of a snowman that gets life due to some magic. The children who did the magic play with him and enjoy the moments. As the holiday season comes to end, the snowman begins to melt and kids get sad.  

Just as the name indicates, this amazing song video is all about getting 12 new gifts on 12 days of Christmas. Because of the gifts, kids love to watch and sing this song along.  

Relish the moment by playing the video on the big screen on Christmas but don't forget to get a couple of gifts for your kids.

Kids get sad when they lose their teeth. This song relates to all the children in elementary who have lost their teeth and feel shy while smiling without teeth during Christmas.

Children love to imitate the lyrics of this song as they want the front teeth desperately and urgently.
Part 3. Custom a Personalized Christmas Video for Kids
Now that you know the best Christmas movies and song videos for your kids, it's time to create a video of your choice. For that, you need a professional yet easy-to-use smart video editor like iMyFone Filme.
It comes with tons of built-in templates, Christmas effects, and filters, and aesthetic themes to make your videos eye-catching. Thanks to its intuitive and sleek interface, you don't need jaw-dropping video creating and editing skills to make amazing Christmas video. Even first-time users don't face any technical issues in getting used to this remarkable software.    
On top of that, you can export the output video in multiple formats and resolutions to ensure a quality you want.  
Features of iMyFone Filme:

Create stunning Christmas videos.
A huge library of built-in Christmas templates and effects.
Offers all basic editing functions like cut, crop, mirror, split, trim, and so on.
Add text and music to videos.
Advanced fast mode.
Convert any video to GIF and other formats.
Pros:
-Easy to install and use.
-Innovative and clean interface.
24/7 technical support.
Text Guide
Follow the below steps to make funny Christmas videos for kids using Filme:
Step 1.
To begin, go to the official iMyFone website and download Filme editor. Install and launch it on your computer.
Step 2.
Now, hit on the "+" icon to import any videos and photos into the program. Drag and drop the media into the timeline.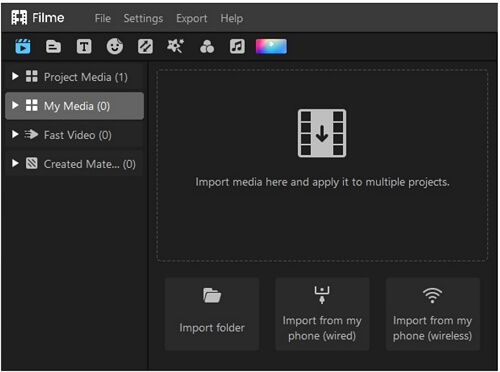 Step 3.

Now, you can do all the basic editing on your clips using the quick toolbar.

Step 4

Click on Filters in the top tab to view hundreds of stunning filters that you can apply with just one click.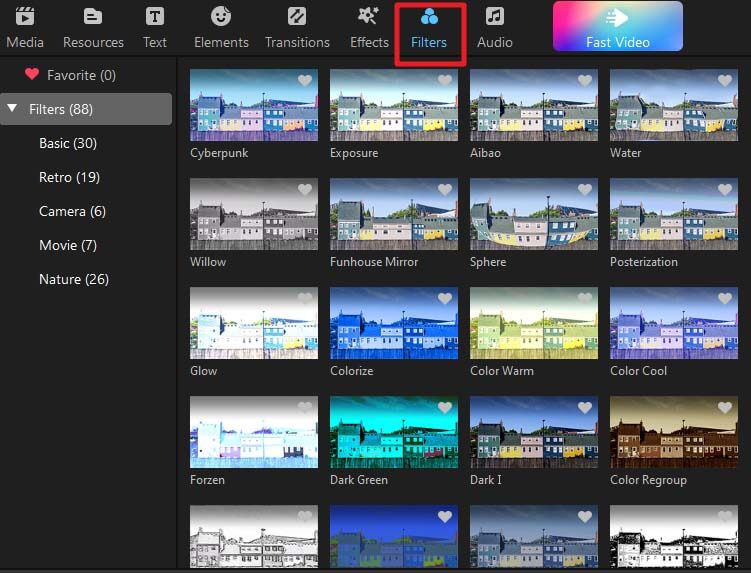 Similarly, users can preview and apply "Effects" and "Elements" that match their Christmas video ideas for kids.
Step 5.
You can also apply transitions between the clips to make them more appealing. Just click on Transitions, choose your favorite transition, right-click it, and hit Apply to include the effect.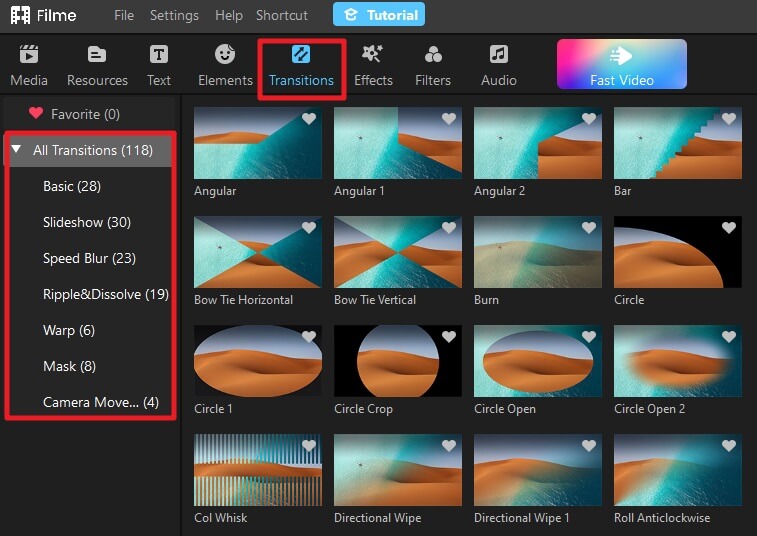 To apply multiple transitions, drag and drop them individually over the timeline to where you want them.  
Step 6.
When you're done making a Christmas video, hit Export to save it on your computer.
FAQs
Here are the common queries of readers pertaining to kid-friendly YouTube videos Christmas.
1. What are the best Christmas movie videos for kids?   
Based on YouTube views and user feedback, the below Christmas movies are worth watching.
Home Alone
The Grinch
Elf
Get Santa
Arthur Christmas
2. How to make a Christmas according to the kids video?
Use iMyFone Filme to make customized Christmas videos for children. This simple yet feature-rich software allows users to add amazing Christmas filters, transitions, elements, text, background music, and much more to a video.
What's more, it's beginner-friendly and easy to use, making it an ideal choice for not-so-tech-savvy users.
Final Remarks
So, there you go. We have walked you through some really cool Christmas videos for kids that can spread smiles on everyone's face. Watch them and let us know in the comment section which Christmas video or song you relish the most.

Make your Christmas more cheerful by making a personalized video using iMyFone Filme. It offers all the basic-and advanced editing tools you need to create a wonderful video.