Music always plays an important role in your video montage. It can determine whether your video montage is successful or not. Let's check out the best songs for video montage and a video montage maker that will help you make an impressive video montage - iMyFone Filme.
Top 20 Songs for Video Montage
Selecting good songs can be key when it comes to your video montage. Let's round up these best songs for video montage to make it easy to find what you're looking for. You can try to search, listen to the demos and download them on Audiojungle.
Emotional songs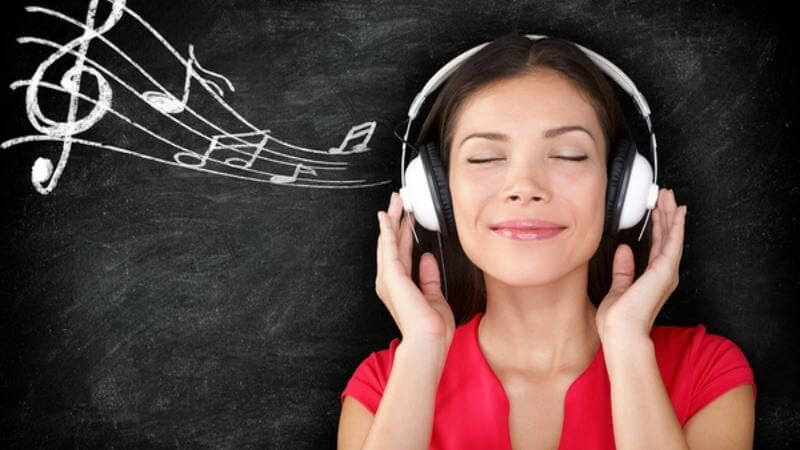 Inspiring Piano And Emotional Orchestra:A beautiful and inspirational piece of piano melody put on a moving symphony orchestra - perfect for movies, presentations, or YouTube videos.

Magical:This song is mysterious and intriguing. This tune conjures up images of fairy tales and imagination. It's ideal for self-produced films and presentations.

Inspiring Moments:This track includes three versions with different lengths, suitable for your project. This piece of music is relaxing and moving.

Piano Trailer:Suitable for cinematic scenes, inspirational slow-motion video projects,..., Piano Trailer music includes 5 versions when downloaded.

Dreams:A musical piece of lightning, magic, and inspiration, this piece utilizes a grand piano and a windswept atmosphere of electronic and acoustic instruments.
Intense and dramatic songs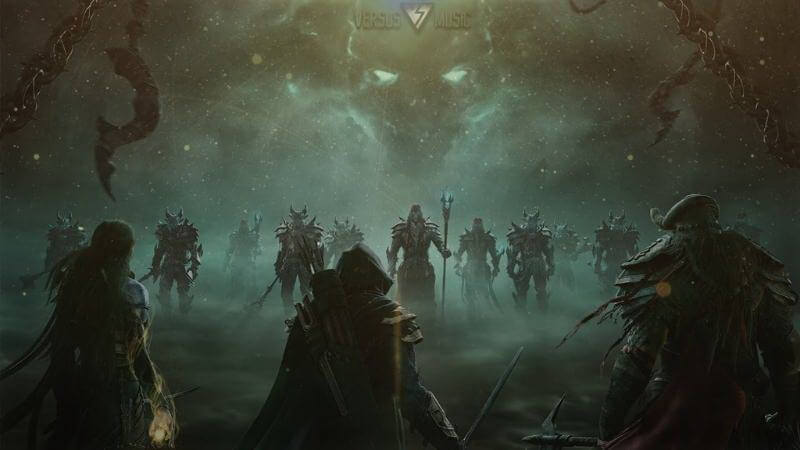 Hybrid Trailer:A modern trailer inspired by Hollywood's Marvel heroes, signs of heightened intensity, and dramatic, cinematic effects.

Inspiring Cinematic Trailer:It is an emotional, epic, and inspirational cinematic symphony with a bright, triumphant, and adventurous atmosphere.

Cinematic:With 5 versions to choose from, this is a dramatic and intense piece of music that is perfect for movie openings, or game trailers, ...

Epic:An inspirational symphony with strings, trumpet, and percussion. A smooth, intense opening, then calm, intense, and finally a calm ending brings us to the end with a soft piano sound.

Epic Inspirational:Consisting of three versions, the Epic Inspirational soundtrack is an energetic soundtrack for your video, commercial, or media project.

Emotional Cinematic Trailer:This piece covers everything to cater to every need with a direct, epic climax. This piece of music is especially suitable for editing projects.
Inspirational and motivating songs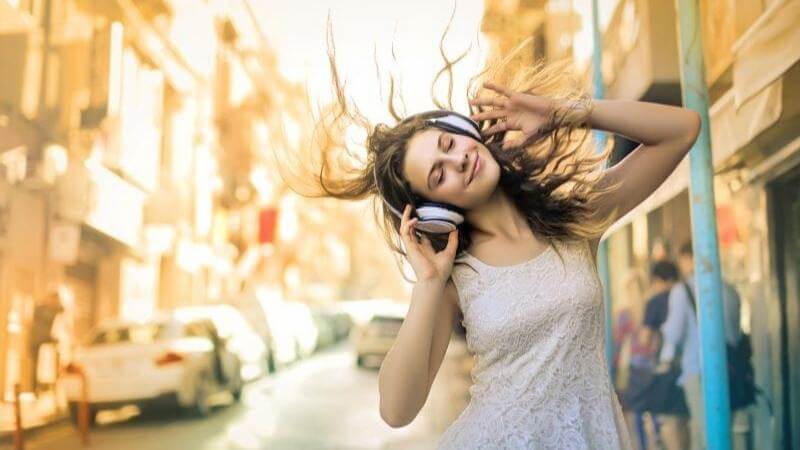 Uplifting & Inspiring Emotional Adventure Trailer: With a longer and shorter version available to download, the Uplifting and Inspiring Emotional Adventure Trailer will take you to the top. By metaphor, of course.

Uplifting Indie Rock:A great, vibrant indie rock song. This song has a spirit of progress and determination, in a very rock'n'roll style.

Inspiring:Inspiring is a moving, motivating, powerful soundtrack. Create an interesting atmosphere for movies, trailers, presentations,...

Majestic Orchestra:This is a majestic, powerful and motivating symphony, perfect for movies, games, trailers,...

Gravity's Rainbow: Gravity's Rainbow is a powerful, dubstep song with a choir that's stimulating every act. This piece of music has a variety of different emotions.

Timeless City: Timeless City is a piece of music that divides characteristics from different genres such as downtempo, chill step, uplifting trance, and chill out, all combined with nature in a very unique way.

Open The Sky: Open the Sky is a dreamy dubstep piece that features deep bass sounds, nice accompaniment and includes an instrumental version without vocals.

Absorbed by Space:Absorbed by Space begins with clear, crisp, mysterious sounds. The sounds in this piece are very diverse, but the tone is round and smooth like flowing water.

Hip-Hop Background Beat:A useful piece of music, Hip-Hop Background Beat is a light hip-hop piece with a youthful, urban sound.
Also Read:
Birthday Songs for Birthday Video Slideshow >>
Best Songs for an Awesome Baby Slideshows >>
Best Video Montage Maker - iMyFone Filme
Good songs for video montage are not enough to make an impressive work. We will need a video maker with full features for video editing, ease of use, ability to create video montage quickly,... Everything you need is in just one video montage maker - iMyFone Filme.
iMyFone Filme - Best video montage maker
iMyFone Filme is a free video editing software on Windows and Mac with preeminent features worthy of being the best montage video maker. With Filme, you can gather all your video footage and a favorite song to make your own video montage.
Outstanding features of iMyFone Filme for making video montages:
User-friendly, easy to use, without any technical knowledge required to make your video montages.

Multiple editing resources are in-app for you to choose from with no extra fee.

There are many available songs for a video montage.

Able to fast and easily convert to many formats.

A free trial is available. Reasonable price for Pro version.
Price: Filme has a free trial version with almost full features for video editing. If you want to upgrade to the full version of Filme, you will have 3 options: 1-Month Plan ($19.97), 1-Year Plan ($59.95), and Perpetual Plan ($79.95).
How to create a video montage using iMyFone Filme?
To make a video montage on Filme, you just need to follow these steps below:
Step 1: Prepare footage and songs.
You can check out the top 20 songs above or search on many sources on the Internet. Pay attention to check the copyright before using it if you want to publish your video montages.
Step 2: Install and launch iMyFone Filme.
Whether you are using Windows or Mac, head to the iMyFone official website and download Filme.
Step 3: Import all your footage.
Click on Import > Choose your files (videos and songs) > Click on Open.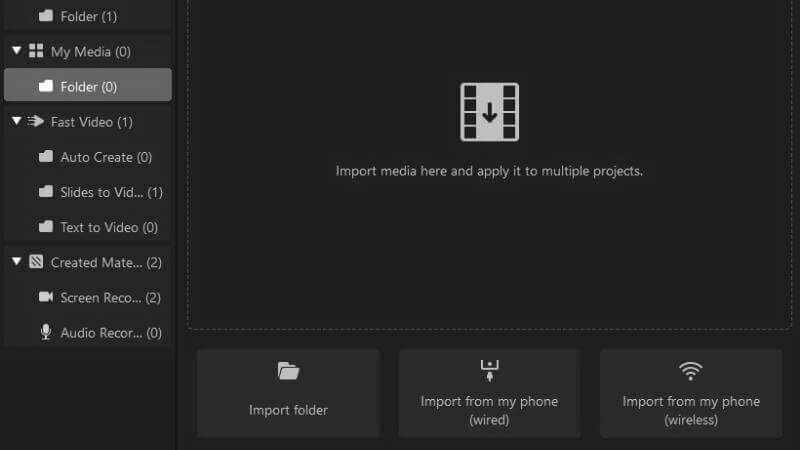 Step 4: Start editing.
Drag your video and songs into the timeline panel.

Then, you can use many editing tools on Filme to edit your video montage. You can cut, flip, speed up,... your video or detach your audio,...

Besides, you can also add other elements to your video such as texts, elements, transitions, effects, filters,...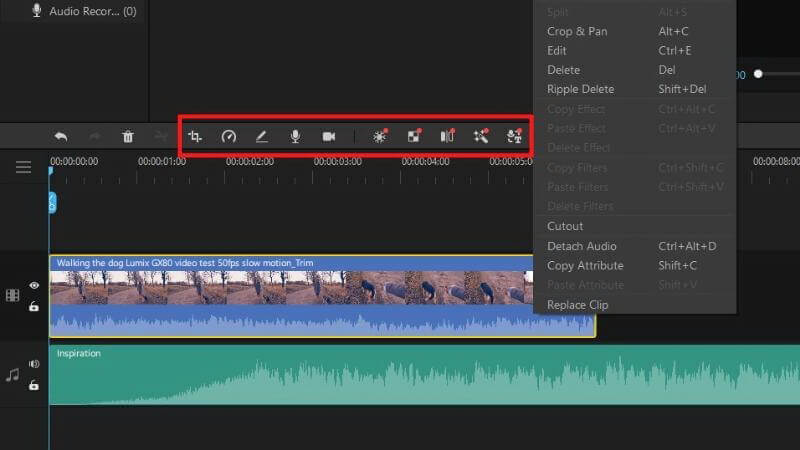 Step 5: Preview and export.
Click on the Export icon on the top right of the screen > Choose the Name, Local save, and Format and Quality for the video > Click on Export.
FAQs about Songs for Video Montage
Here are some of frequently asked questions about songs for video montage:
What does Royalty Free Music mean?
A royalty-free license, according to Wikipedia, allows you to use copyrighted content (music in our example) without having to pay royalties or license fees for each use or per volume sold, or for a specific time period of usage or sales.
Without the need to acquire extra licenses, all of our licenses allow you to use our music indefinitely and in as many projects as you choose. That is what we mean when we say "royalty-free."
Where can I find songs for my video montages?
There are a few nice places to look for royalty-free music to use in your video montages. Many websites that have a lot of alternatives that are completely free to use. Additionally, YouTube's free music collection, as well as premium services like Premium Beats, are excellent choices.
Where can I find video montages maker?
There are many video editors out there can help you create a video montage. iMyFone Filme is recommended as the best video montage maker. You can visit the iMyFone Filme website to read more.
Here is the list of songs for video montages and the guide to make a good video montage with the support of a helpful video editor - iMyFone Filme. Hope that though the article, you can make your own impressive video montages.