Christmas is almost coming to all! Have you already sent out your Christmas greeting cards to all your family members, best friends, and business partners? A video Christmas card will be a better idea for your Christmas gift. In this article, let's see how to customize your Christmas cards for free with these magic tools.
Part 1. iMyFone Filme - The Best Tool for Customizing Video Christmas Cards
To create an impressive video Christmas card for your friends and family, you will need a video editor first. There are many video editors out there for you to choose from such as Adobe Premiere Pro, After Effect,... However, you will need to take time to learn to use these software. How about using a simpler and easy-to-use video editor that anyone can use to custom video Christmas cards? iMyFone Filme seems to be your best option.
iMyFone Filme is one of the best free video editors for you to make your funny Christmas card ideas into reality. This video editor will help you easily create and customize a Christmas video card for your loved kids. With its outstanding features of Filme, it's absolutely a creating tool for your Christmas card ideas.
Key features of iMyFone Filme - Video Christmas cards maker:
Simple and very easy use.
Hundreds of Christmas templates, effects, and other editing sources are available for making Christmas videos.
Fast Video Mode allows you to create video Christmas cards from available sources.
Make your wishes on the Christmas cards by Add text feature.
GIF exportation, the best format for Christmas video cards, is available on Filme.
Price:
A free trial of iMyFone Filme is available for all users, but if you need more functions to make your Christmas video cards more interesting, you can choose one of 3 Filme plans below:
Monthly Plan: $29.95
Annual Plan: $39.95 (save $12)
Perpetual Plan: $79.95 (one-time purchase)
Customize Your Video Christmas Card with iMyFone Filme
It's very easy to make custom video Christmas cards with iMyFone Filme. You can try Fast Video Mode to make your card in a few steps, but it may limit your customization. You can try these steps below to customize your Christmas card ideas for kids to become attractive video Christmas cards.
Get 1-Month FREE License (Limited Time)
Step 1: Install and launch iMyFone Filme on your PC > Choose Editing Mode.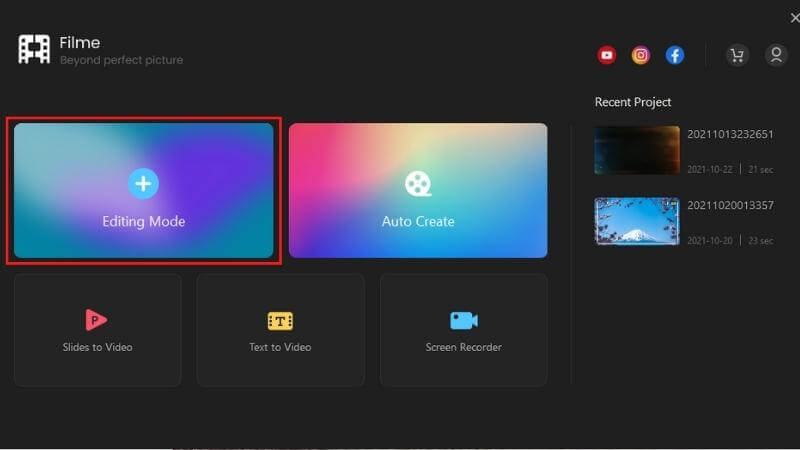 Step 2: Import your media to Filme.
You can drag and drop your media from your PC to Filme.
Or you can click on Import media to import the videos and images you want to put on the video card > Choose your media > Click on Open.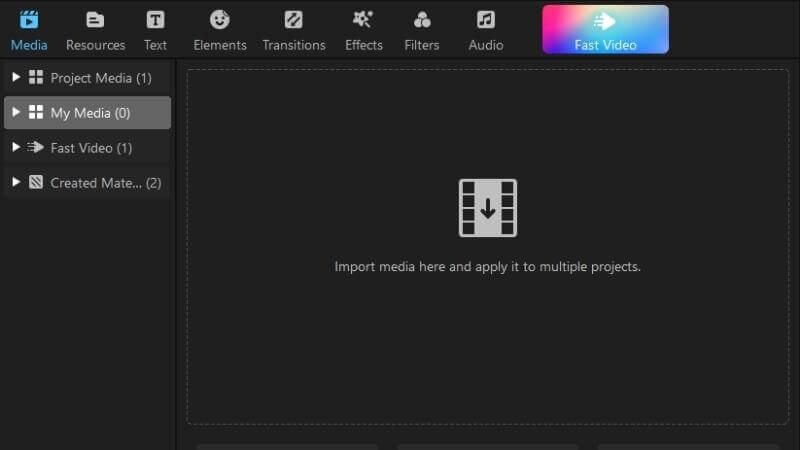 Step 3: Implement your Christmas card ideas for kids. You can add your own or use many funny Christmas stickers and kid songs available on Filme.
You just need to move to the Elements to add your favorite Christmas stickers that your kid may like.
Move to Audio to choose a lovely song you want to add to your video Christmas card for kids.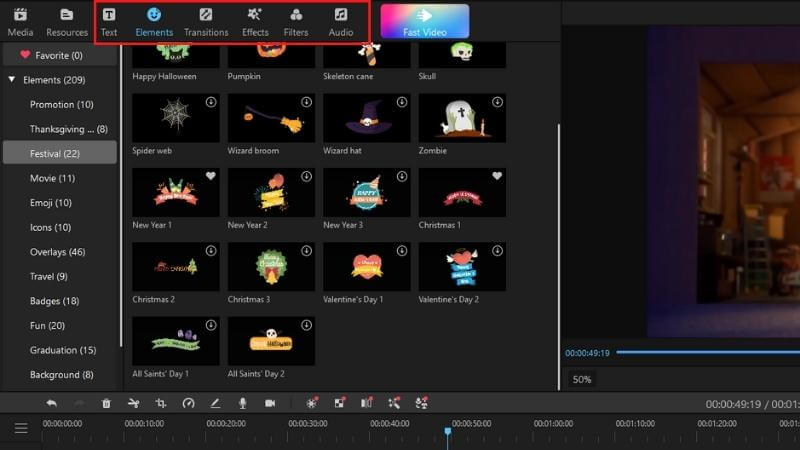 Step 4: Customize your Christmas card ideas for kids.
You now can customize your card with many editing tools available on Filme such as cropping, speeding, adding texts, filters, and effects,... You can look at the preview screen to have the best customization.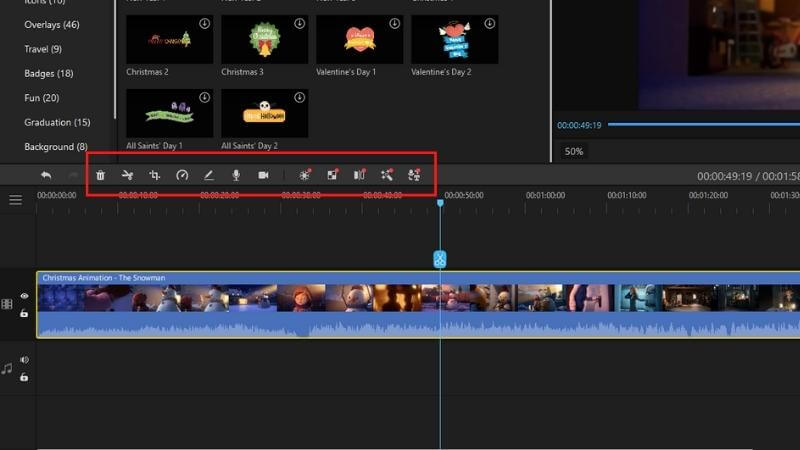 Step 5: Export your Christmas card ideas for kids into a product. Export it and send it to your kids to make them surprised.
Click on Export on the top right of the screen > Choose the format to export, you can choose GIF to easily share with your children.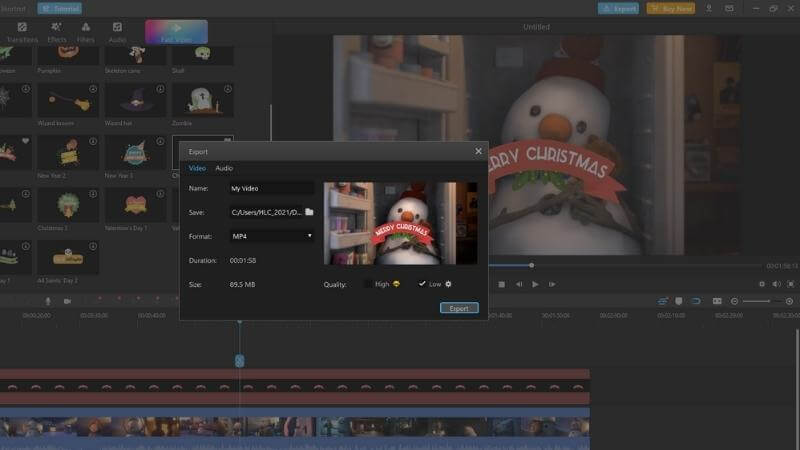 Method 2. Personalized Christmas Video Cards Online
If you don't want to download and install any software on your PC, a video Christmas cards maker will be a better option. There are also hundred online video editors that allow you to create cards from your Christmas card ideas for kids.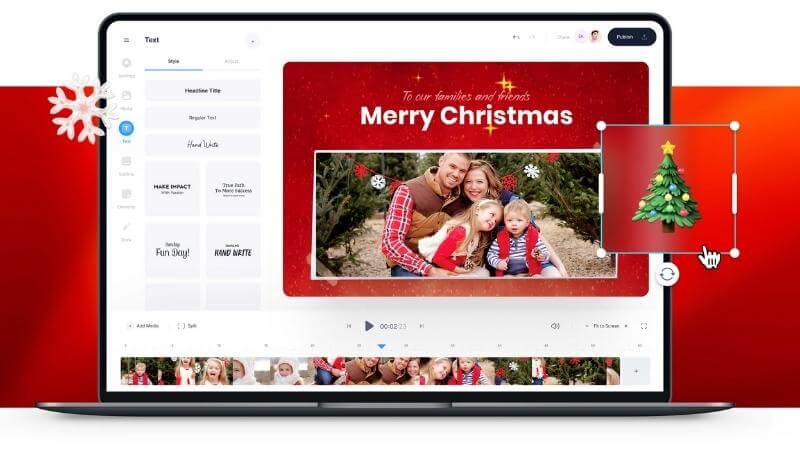 VEED.io - one of the best online Christmas video cards maker that you can try out. VEED.io provides all the necessary tools to create a great Christmas video card.
Key features of VEED.io that make it become a good video maker for your Christmas gift:
Christmas intro maker: VEED's allows you to produce beautiful Christmas films and video intros. There is no need for an account or installed software.
Images, shapes, text: More than simply video may be added using VEED to make your Christmas movie more unique. Add photos, shapes, text, and even your own typefaces.
Audio effects: Add a Christmas jingle, a recorded greeting, and even sound effects to your audio effects. With VEED, it's never been easier to make your video sound festive.
Steps to make video Christmas cards by VEED.io:
Step 1: Go to VEED.io's official website.
VEED.io is an online tool, so there is no need to download any software or plugin.
Step 2: Upload your media to VEED.io.
Just drag and drop your media into VEED.io to get started.
Step 3: Customize your Christmas video card.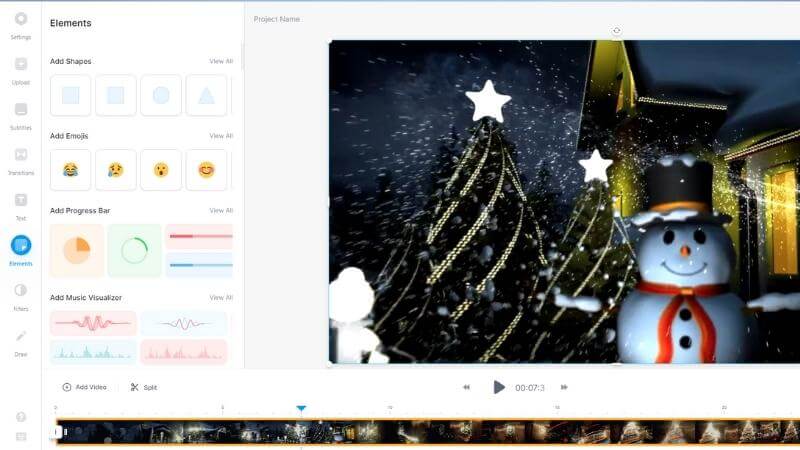 You can easily add wishing texts, Christmas jingle, or whatever you want, to your Christmas video card. VEED.io has all you need.
Step 4: Download or share your work.
Click on Download, and you're ready to start to share your Christmas gift from your Christmas card ideas for kids.
Bound Tips.5 Best Digital Christmas Cards 2021
In this section, we will show you to find out what are the most used Christmas card ideas for kids in 2021.
1. Greetings Island's Christmas Ball
This free Christmas greeting card has a black-and-white decoration with a red bow that says "Merry Christmas." If you like, there's also a gold-and-black color. This free e-card may be customized with several layouts like your message, text styles, images, and virtual stickers. Then, if you wish, email, print, or download the card as a PDF.
2. Greetings Island's Circle Wreath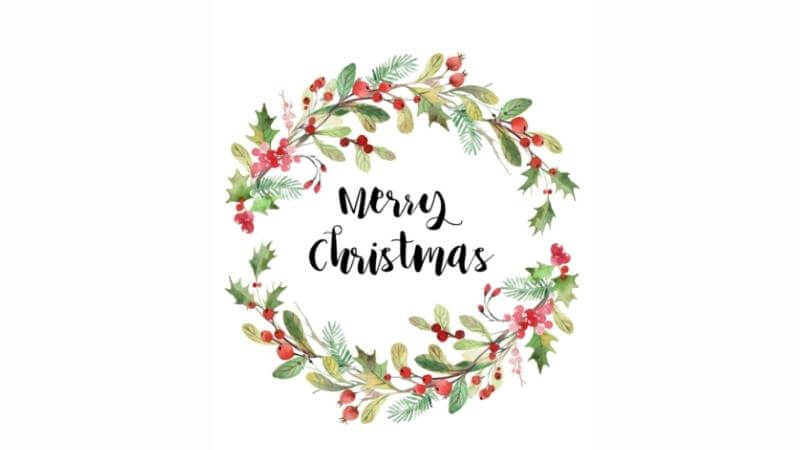 In this classic Christmas digital greeting, a rustic wreath of holly and berries surrounds your photo choice. Select from a variety of layouts, add stickers, personalize your e-card, and print it.
3. Merry Christmas Kitty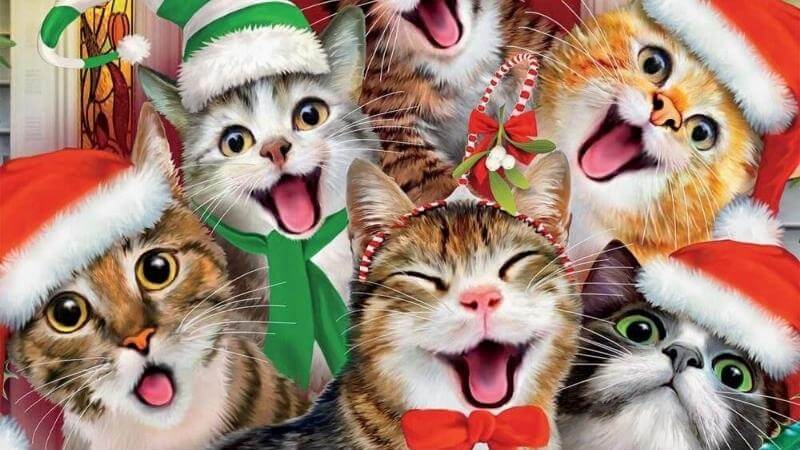 A peaceful tangled kitten sits on a Christmas tree wearing a Santa hat in this simple Christmas e-card. Send this free e-card to Facebook friends or include the email addresses of the receivers. Personalize your message, select your music, and send the card right away.
4. A Merry Christmas with A Charming And Amusing Character
This animated Santa and elf put to music will delight children. The image of Santa Claus pulling a cart full of presents and followed by elves always has a special attraction for children. This could be a good option to deliberate.
5. Choosing The Best Photos Of Your Kids And Adding Them To The Christmas Card
Many of the free Christmas e-cards are attractive and professional in appearance. Uploading family photos on a classic snowy background with the message could be a good idea.
The moment your loved ones see the familiar images contained in the e-card will make your gift always hold a certain value in their hearts.
FAQs about Christmas Card
Here are some of the frequently asked questions about Christmas card ideas for kids that you may need.
Are There Any Interesting Facts about Christmas Cards?
On average, the UK will purchase up to a billion single Christmas cards, which will be sent to parents, partners, close friends, and other family members. Many of these items can also be obtained through charitable organizations.
Where Can I Get Christmas Card Ideas for Kids?
You can find and get ideas everywhere on the internet or social media. Or you can refer to many available Christmas video card templates on many video editors like iMyFone Filme. Discover by yourself and make your own choice.
That is all about how to make Christmas card ideas for kids into reality. Choose your own tool and start now! iMyFone Filme is recommended as one of the best video Christmas makers for everyone.