The advent of instant messaging apps had led to the innovations of GIF to express emotions. Most GIF images are funny with stunning texts and acts as an excellent mood changer. Few GIF's make you burst out with laughter despite the stress-filled environment. Then, how about a GIF slideshow? Of course, this article acts as an enlightening session on the making of slideshows using GIF files. Enjoy the humorous scenes follow one another as slides to make your day. Quickly step into this article to study the incredible apps and techniques to create an engaging slideshow.

Part 1: What is GIF Slideshow?
Arranging the animated GIF's one after another as slides and play them as a presentation is known as a GIF slideshow. You can narrate interesting stories by connecting the GIF's images sensibly. There are surplus GIF slideshow makers available at the online space to build a creative slideshow for your needs. Choose the perfect applications to develop a quality slideshow and persuade the viewers in no time. You can make slideshows by various means, but identifying the correct tool will create a good impact.
In this article, you will learn about the best GIF slideshow makers and the related features in detail. The products discussed below are reliable, and you can choose them for your needs without any hesitation. Most apps are available for free download, and it is sufficient to carry out the desired tasks without any hassle. You can build a flawless GIF slideshow without pursuing any special skills. Basic knowledge to work with computers is enough to create an attractive GIF slideshow. Connect with the best app to obtain expected outcomes.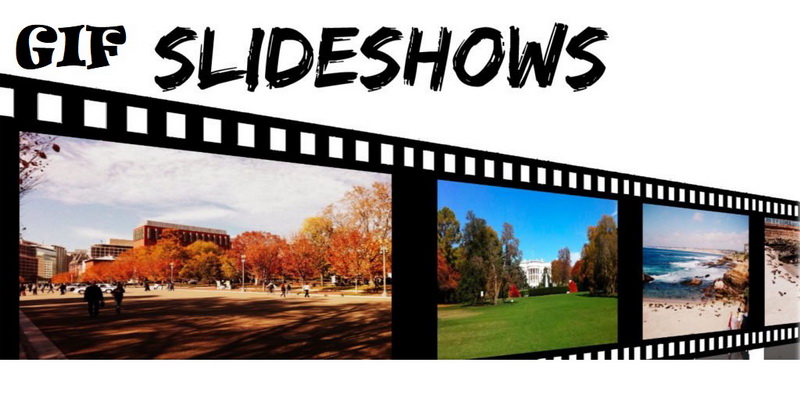 Part 2: 3 Best Gif Slideshow Makers
In this section, you will discover the best GIF slideshow makers. These are incredible tools and satisfy the users optimally. Now, surf the reliable data about the apps below.
A mind-blowing application performs well in making GIF slideshow. It is a simple tool yet effective one and ensures hassle-free operation. If you take a closer look at this application, you will discover sophisticated editing tools with precise settings to build quality slideshows. It is a stunning program to work with all types of media files. The Filme app is the best GIF slideshow maker widely used by many users across boundaries. It assists in flawless creations.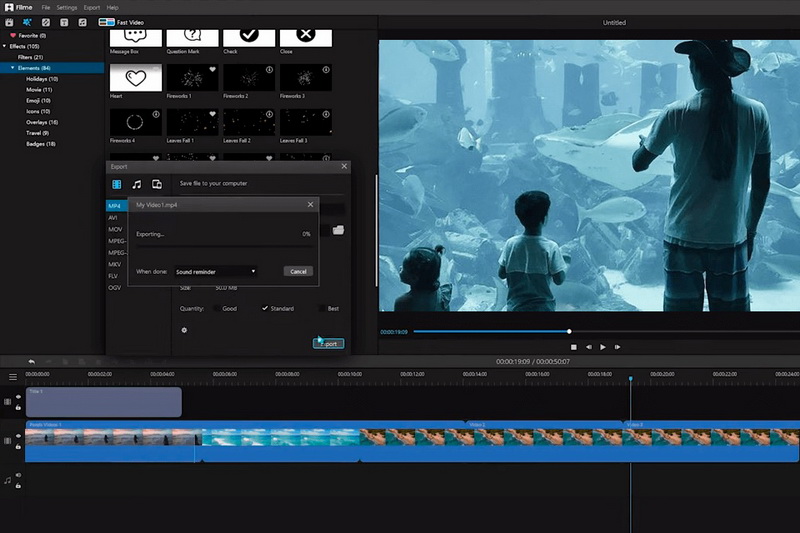 Features:

This app is compatible with all types of media files and you will not face any compatibility issues while importing the desired GIF files on to the working area.
The user-friendly working space encourages the users to work comfortably. You need not require any special qualification to handle this tool. Basic knowledge is sufficient for the potential utilization of this tool.
A wide range of editing tools are available to carry out the desired customization on GIF files like crop, trim, rotate. You can make your GIFs better to suit perfectly with the slideshow using its built-in editing tools.
Add effects to the GIF slideshow to persuade the viewers. When you insert unique effects, you can bring a realistic experience to the viewers. The slideshow becomes the best entertainer.
Availability of quality built-in templates to ease the slideshow making process. You can quickly build the slideshows and share them with your friends and family members in no time.
Pros:

You can export the created slideshow to any desired location effortlessly.

The media files quickly import onto the working area despite file size

Simple clicks are enough to build an attractive slideshow for your requirement.
This application is an exclusive Windows-based slideshow maker for GIF files. It offers a convenient platform to carry out the desired tasks. You can use this tool to convert your photos into GIF and create a funny slideshow for personal use.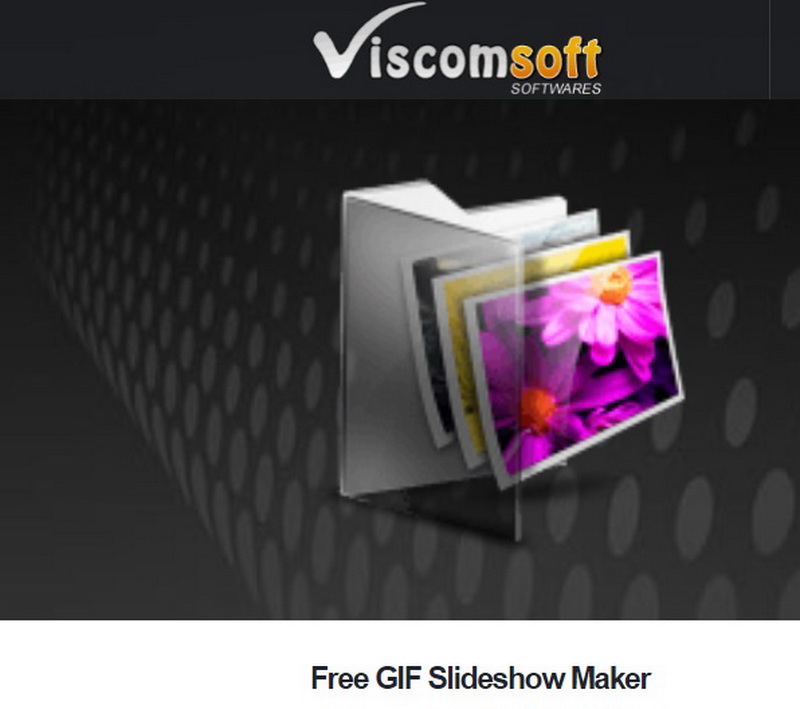 Features:

You can find editing tools to resize or crop the GIF files according to your needs.
Convert your favourite clicks into GIFs and apply desired transition effects using this tool.
This application supports many languages for the convenience of the users.
It allows you to build high-definition slideshows with simple click action.
Pros:

A trial version is available to explore its features before making the official purchase.

In this tool, you can find a wide range of transition effects collection to make your slideshow interactive to the viewers.
Giphy is a reputed tool in the online space to work with GIF images. You can use this app to build a slideshow using GIF images. Build a GIFs mashup effortlessly with the help of this innovative software.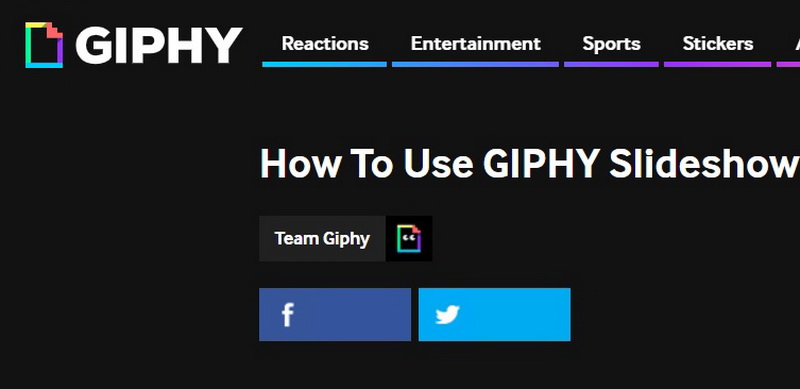 Features:

Import GIF files from any platform conveniently.
Systematic wizard drives you to complete the slideshow making procedure effortlessly.
While creating the GIF slideshow, you can insert a tag, title as per your needs.
Quickly share your work on a wide range of social media websites like Facebook, Twitter, Instagram, Tumblr, and the list goes long.
Pros:

Few clicks are enough to complete an outstanding GIF slideshow.

Directly share your work to any platform with a single tap.

This app provides a simple and user-friendly interface for a hassle-free operation.
Part 3: How to Make a Gif Slideshow?
It is high time to discover an effective method to build a slideshow of GIFs using an incredible tool iMyFone Filme. Closely watch out for the guidelines for successful completion of the making of GIF slideshow.
Step 1: Application Download
Step into the official webpage of iMyFone Filme and download the correct version of the tool. You can find two versions compatible with Windows and Mac OS. You can select according to your system needs and download the software successfully. Next, install it and register with the iMyFone Filme space using the Registration code and Licensed Email. You will get these credentials at the time of the tool purchase to access the full feature of this application.

Get 1-Month FREE License (Limited Time)  
Step 2: Launch Filme
Double-tap the tool icon and choose 'Fast Video' mode for quick creation of GIFs slideshow. You will witness the templates list, and you can select from the displayed items according to your needs. Then, press the 'Add your Media' option, and click anywhere on the screen. Tap 'import your media files to insert the GIF files into the working space of Filme.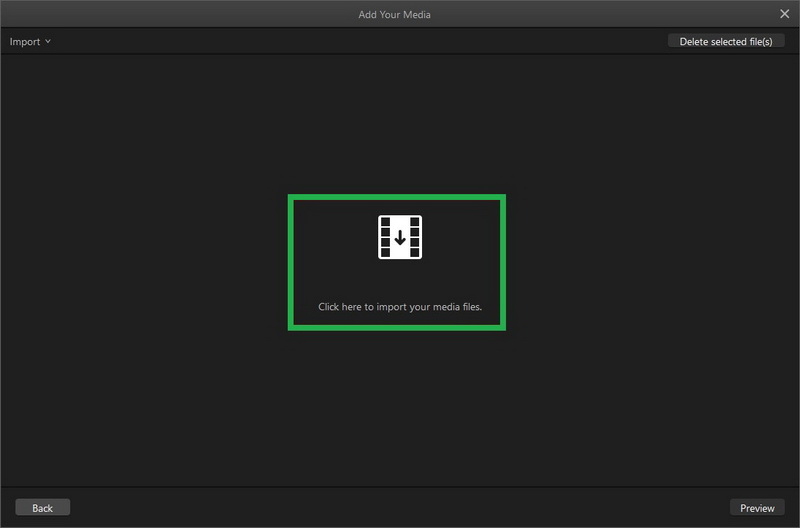 Step 3: Settings for the slideshow
Rearrange the GIF files according to your theme and set the time duration for each GIF image by clicking the 'Clock' Icon. Finally, hit the 'Export' button to share your work to the desired location.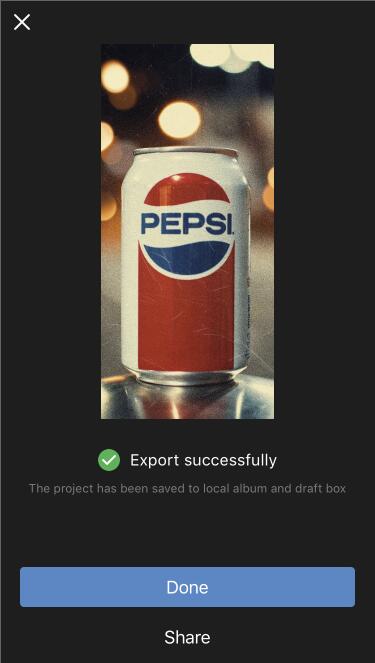 Follow the above instructions carefully to develop a GIF slideshow professionally. You must work on every detail to obtain quality results. It is the best app to work with media files for creating slideshows. You can use this application comfortable without any issues. A guiding tutorial available on its official webpage will help you sort out any dilemmas during the slideshow preparation process. Try this app and explore the next level of fun in working with the media files.
Conclusion
Thus, it is the perfect time to conclude the discussion on the GIF slideshow. The iMyFone Filme is an incredible tool and compatible with a wide range of GIF files. Use this app to build a reasonable slideshow using GIFs to have fun beyond limits. Plan a theme and connect the GIFs to narrate a mind-blowing story to the viewers. Surprise your friends and family on special occasion by preparing an excellent GIF slideshow. Explore and discover the hidden features of this tool and utilize it optimally to acquire extraordinary result. Stay tuned to this article to find out the best methods in slideshow making.