After YouTube, TikTok has become a sensation across the globe. For some, it is a platform to share their talent with the world, while for others, it has become a way to earn a livelihood. In any case, gaining more views and followers on these platforms requires sharing impressive, attractive, and suitable content with your audience.
Every type of audience may have a different perspective, but no viewer will deny watching a beautiful post. With this in mind, you will find some aesthetic video ideas in the sections below. We have curated a list of ten aesthetic video ideas for Tik Tok and YouTube.
Towards the end, you will also get to know a useful platform that can be used to create aesthetic videos.
10 Best Aesthetic Video Ideas for TikTok
1. Dancing videos: One of the most popular and widespread aesthetic video ideas Tik Tok is showing your dance moves. What makes these videos even better is the creative and beautiful backgrounds.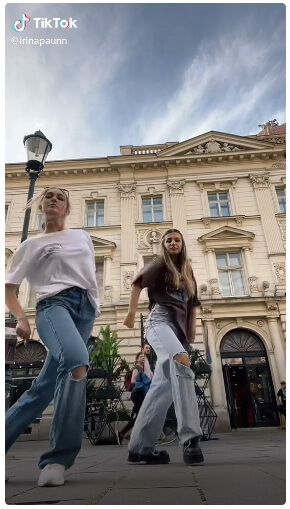 2. Cute Animals: People love videos of cats and dogs. You are free to use your creativity here and make bespoke videos, as long as you are not hurting them. You can record your cat or dog or any other pet playing.
3. Creating Artwork: Another one of the best ideas for aesthetic videos includes creating impressive artwork. You can record yourself or someone else working on a painting or making a clay pot or anything and share it as a time-lapse video.
4. Satisfying Videos: Sometimes, even a simple thing as a wave coming ashore can have a satisfying and calming effect. You can record a similar video of waves or something unique but also too simple to explain. You never know which type of video in this category can become a hit with the viewers.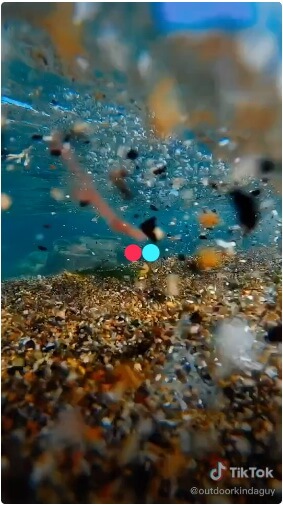 5. Science Experiments: Beware, you should not just imitate any science experiment you watch online. Otherwise, such aesthetic video ideas Tik Tok can very quickly turn into a disaster. So, before making such videos, learn about the stuff and then hit action.
6. Makeover or Makeup: Dressing yourself up with makeup and showing it to your viewers can be attention-grabbing and show your beautiful side to the audience. While making these videos, make sure to practice your makeup routine beforehand.
7. Workout Videos: You can run a full-fledged fitness business from TikTok by sharing different workout exercises and routines with your audience. To turn this into one of the aesthetic video ideas exercise against a motivation and appropriate background.
8. Cooking Videos: Create and post a cooking video; if you love to cook, do the same even if you don't love to cook. Make a short video with some pointers, facts, etc., to make it more interesting and insightful.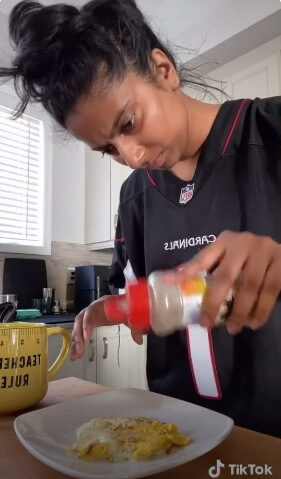 9. Collaboration: There isn't one but thousands of stars and influencers on TikTok. Try something different and collaborate with one of these stars or influencers and make a video together. Choose aesthetic locations to shoot your video, which will further enhance the outcome.
10. Celebrate Festivals: If we would consider the entire human race as one, we would get to celebrate one festival every day. With the hope that you celebrate humanity, this can be an amazing aesthetic video idea for your TikTok account.
Also Read:
See Duets of Video on TikTok >>
10 Best Aesthetic Video Ideas for YouTube
1. Tour Video: One of aesthetic YouTube video ideas can be giving your views a tour of your house, business premises, office, or any space you want to show. Depending on the purpose and your audience, you can choose the area.
2. Random Facts: A random facts video has the elements of beauty with information, something any audience will like. Plus, if you use good editing tools, you can further improve the outcome and make the video more engaging and interactive.
3. DIY Videos: By far, one of the most popular ideas for aesthetic videos is making a DIY video of something you know how to do well. Sharing it with your audience will give them something to learn and enjoy. PS: this works even if you make videos in a different domain.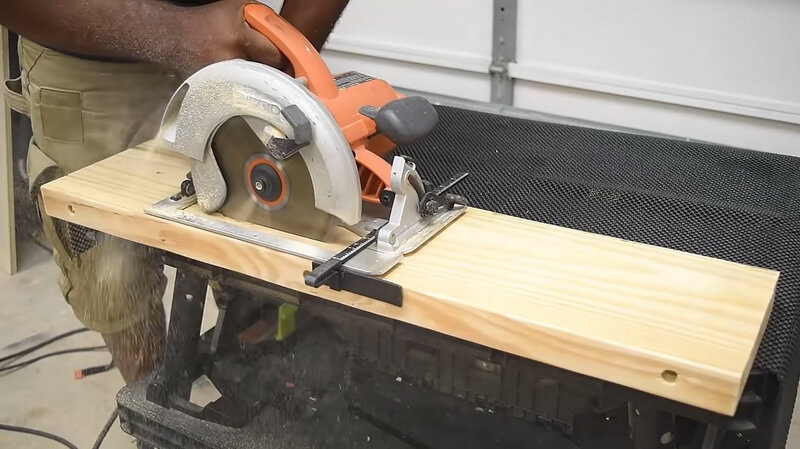 4. Time Lapse: Time-lapse videos are a thing from another dimension. If you capture the right scene and event, none of the aesthetic video ideas is more relevant than this one.
5. "Top 10" Videos: For some video makers, sharing the top 10 videos gets them more audience because they get a chance to share something insightful and interesting with their viewers.
6. Holiday Videos: Traveling to a new location with your family and friends is adventurous and fun. But it can turn out to be even more interesting when you make a video of your trip and share it with your audience.
7. How-To Videos: This is one of those aesthetic YouTube video ideas that might take some time but is rewarding. The purpose is to do some activity yourself and share it with your audience. Some common activities include drawing, baking, cooking, dancing, etc.
8. Cover an Event: If you get a chance to be in the same city where a large event takes place, you have got an opportunity on your hands. Covering an even from your lens and sharing it with the audience will give you a chance to show them your interest and skills.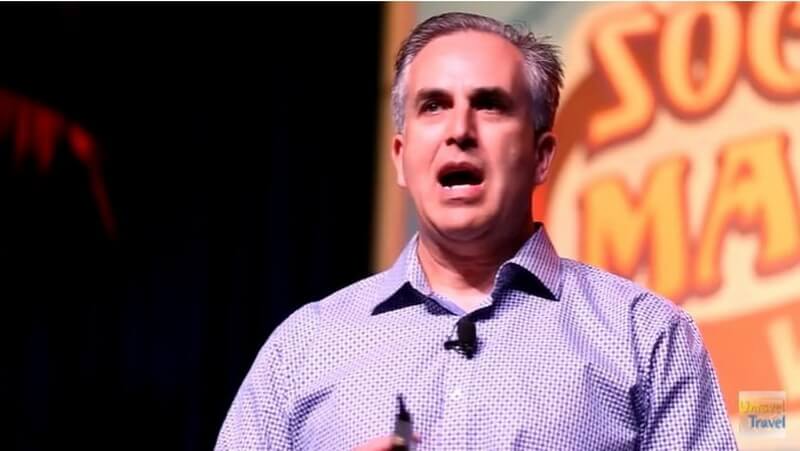 9. A Day in the Life Of: These videos will focus on showing the life and routine of a person or a thing. Your job is to shadow the person and record everything they do only to edit and share it with your viewers.
10. Historical Videos: Sharing history videos with your viewers, according to their interest and preference, of course, is also one of the good aesthetic video ideas. You can share the history of a community, thing, culture, event, etc.
Also Read:
Bouns: Aesthetic Tips for Beginners
Making TikTok videos can be an overwhelming process, mostly because there is a recurring fear of not getting enough likes and views on the same. Not only beginners but even the more experienced and popular TikTok users have this fear.
To overcome this, here are a few beginners tips to make the best of aesthetic video ideas in TikTok and YouTube.
1. Create High-Quality Videos: In a world where people have seen 4K video quality, making low-quality videos won't bring results. You need to create high-quality videos by using a professional camera; if not for this, use a phone with a good camera.
2. Add Music: Do not miss an opportunity to add music to the video background. While adding music, you will find several ideas for aesthetic videos, especially on TikTok.
3. Use Hashtags: This works for both platforms, TikTok and YouTube. Find and use the relevant hashtags in your videos as it will help increase your video's reach.
4. Follow the Trends: As a beginner, you need all the help you want to gain more followers. Following the existing trends and popular content will give you many ideas for aesthetic videos.
5. Use Filters: Not undermining your natural looks and beauty, but adding filters and effects to the video will help enhance the video's outcome and make you look more aesthetic.
Make an Aesthetic Video with iMyFone Filme
iMyFone Filme is one of the go-to tools to bring aesthetic video ideas to life. Using this software, you can create exactly what you have imagined as the outcome for your video. This means that when you are using Filme, your imagination is the only limit.
It's a great video editing software replete with the most amazing features and functions to help you make great videos.
When it comes to editing, you can choose from a total of 118 transition effects, including angular, bow tie, mirror flip, zoom in & out, etc. In addition to the transitions, you can also add different effects like flashing lights, shaking, mosaic, defocusing, and the entire lot.
The purpose of adding and using them on your aesthetic video ideas is to improve the outcome and make the video look more attractive and interesting. Furthermore, you can add bespoke audio effects, write text from scratch or use a template and add filters to the entire video or a specific part.

The quicker you can get onto the trends, complete the hashtag challenges, and make videos according to your audience's preferences, the better it will be for you. Fortunately for you, Filme is a fast and easy-to-use software.
You don't have to believe us. Just try the FREE version of the software once and decide for yourself. You can also switch to the Pro version that will only give you more tools, effects, and features to work with.
How to Use iMyFone Filme to Make Aesthetic Videos?
Step 1
Start by adding the raw video on Filme. If you want to make a video from images, then add all the images you want to on Filme.
Step 2
Play the video once and make notes of what you think should be added at which point. For instance, if you want to add a transition or cut out a frame, zoom in your frame, etc. The only thing you need to do is set the market right on the timeline and add the effect or transition you want.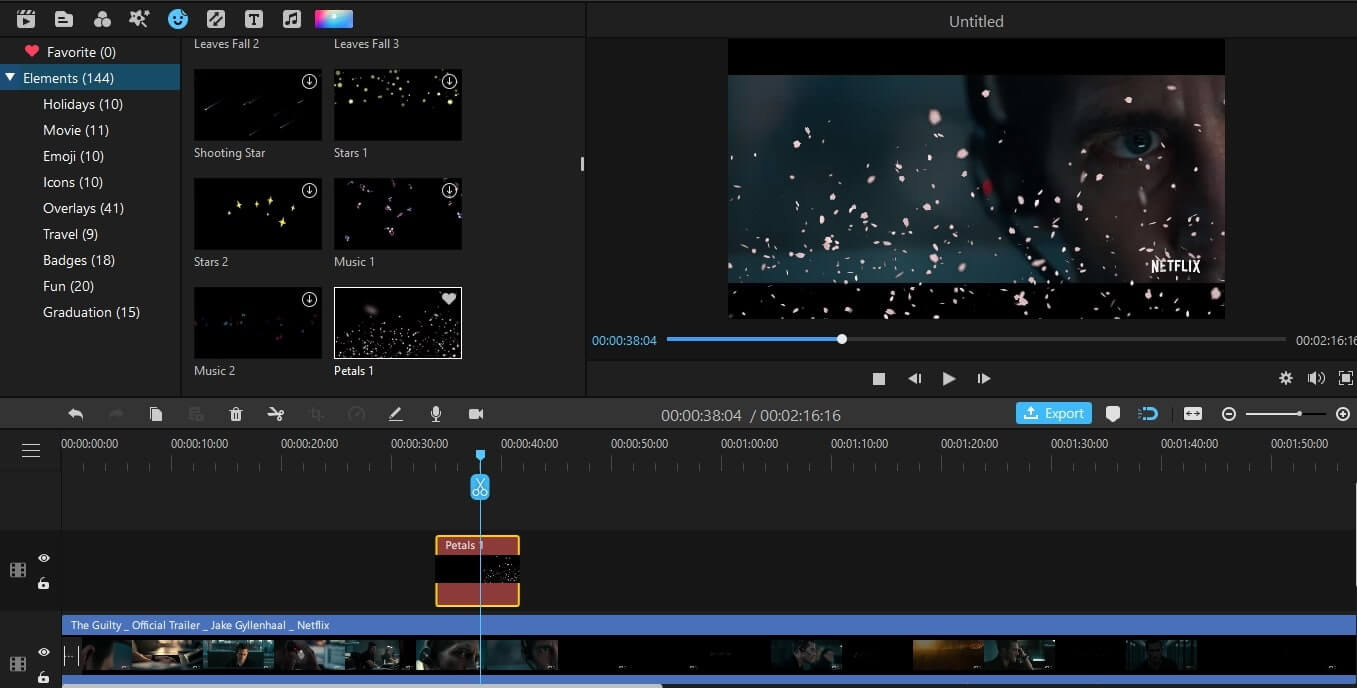 Step 3
Filme also gives you the right elements to add audio clips and text to a video. This can be done by adding clicking on the Audio and Text icon on the top left action bar.
Step 4
Once everything is done, you can click on explore and also choose the video quality. For best results, choose 1440x1080 as resolution and 60fps in Frame Rate.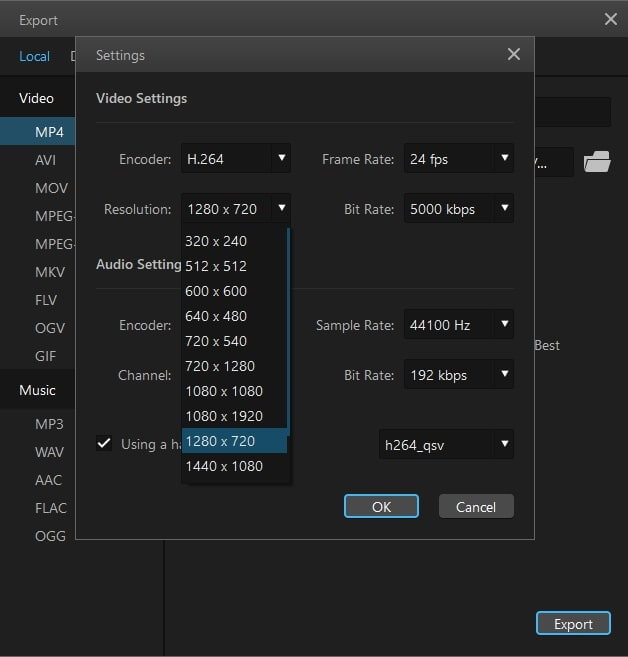 Conclusion
Making TikTok shorts and YouTube content after getting inspiration from aesthetic video ideas requires two things. One is that you shoot a good quality video, and the second is that you edit it like a professional and surprise everyone with the outcome.
While the first part of the job depends on your or your cameraman's shooting skills and the devices used to record, Filme can take care of the second part. Using Filme, you can give justice to any type of ideas for aesthetic videos and get an amazing outcome.
In this guide, we have shared some of the most amazing aesthetic video ideas and the process to make good TikTok and YouTube videos with Filme.