Nowadays, the demand for a greate announcer voice is high, either for content creation, podcast, and more. So, announcer voice generator is developed to get announcer AI voice for text to speech conversion, greatly saving time and cost.
Sports announcer voice generator is one of the applications of announcer voice generation, with which it is much easier for them to generate any voice from the text.
In this article, we will discuss how you can get sports announcer AI voice and other announcer voices to satisfy all your dubbing needs.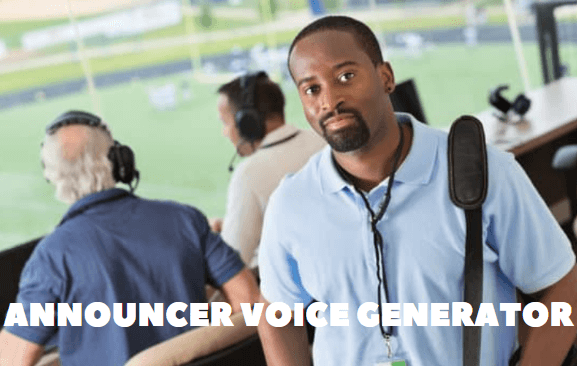 Listen to Sports Announcer AI Voice Generated by VoxBox.

Part 1: Use Sports Announcer Voice Generator to Get Realistic AI Voice
If you are looking to a sports announcer voice generator to get a sports announcer AI voice and other announcer voice, iMyFone VoxBox is the best tool you can get. It is simple and easy to use.
VoxBox has a wide library of 3200+ voices in 77+ languages, from which you can choose any types of voice that you like. It is simple, easy, and safe. Although it has a trial version, its premium version is worth the money. Here is how you can use the tool and generate announcer text to speech voice.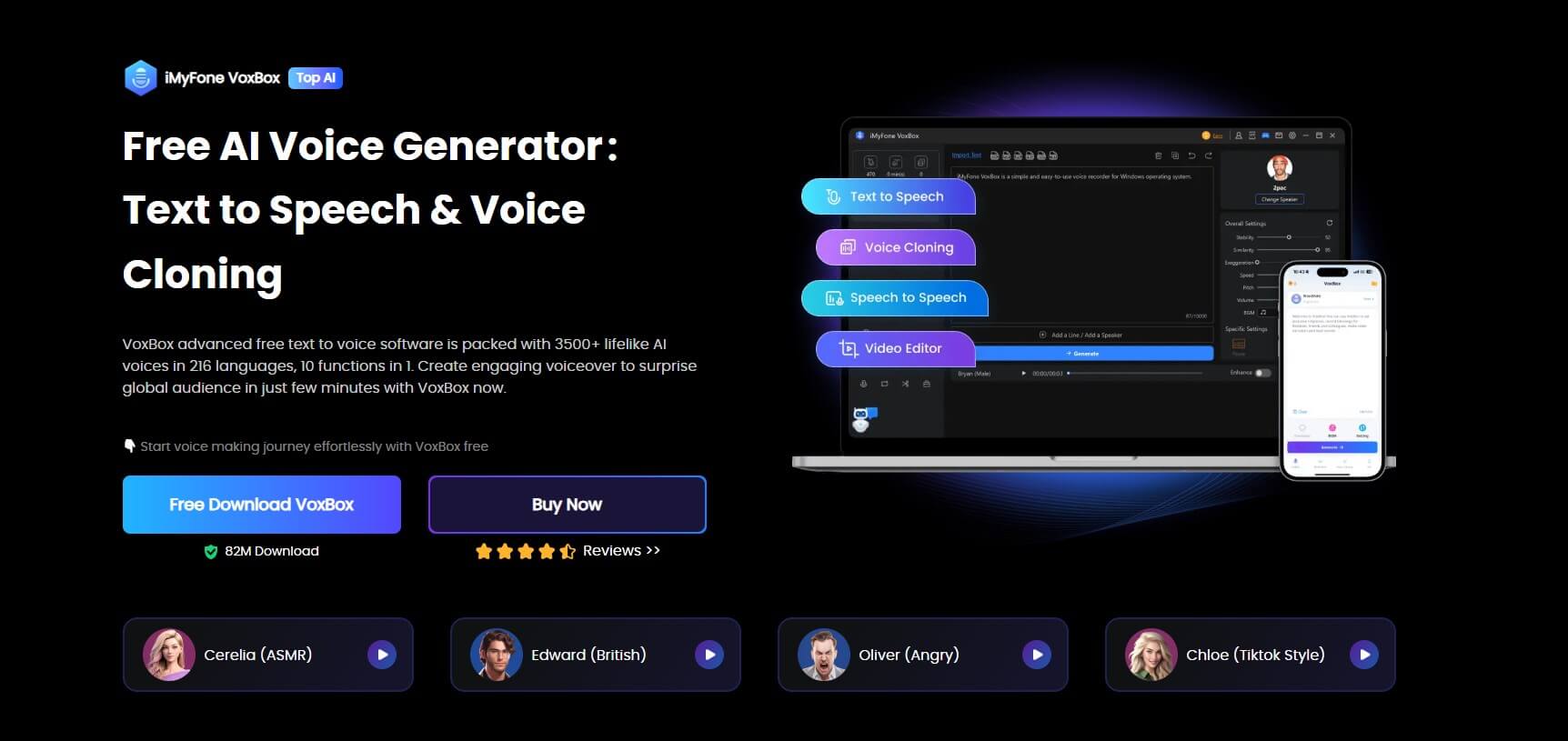 How to Generate Sports Announcer Voice with AI:
Step 1: Go to the iMyFone website and download VoxBox on your computer. Install the tool and launch it.

Step 2: Click on Text-to-Speech and you will see a text box, type in the text, choose the language, voice type, and voice. Select the announcer voice you want and click on "Convert".

Step 3:It will take a few seconds to convert text into speech. Listen to the output before you export it. Make sure that you are satisfied with the output.
Key Features:
It has a wide library with more than 3200 voices like singer, rapper and includes real and expressive audio.

iMyFone VoxBox supports more than 77 languages, enabling your sports announcer AI voice resonates with a global audience.

It can serve as a baseball announcer voice generator.

100+ global accents you can choose from if you need.

iMyFone VoxBox supports conversion, editing, recording, TTS and STT.

It supports different formats like MP3, WAV of input and output.

The function of voice cloning will create natural-sounding sports announcer voice AI.

It allows you to adjust the pitch and speed of the voiceover, matching the tone and energy required for your sports-related content.

It has an easy-to-use interface.
Bonus Tips
Watch this video to learn more about using
AI overdub studio
to make more natural & realistic voice .
Pros:

It offers a high-quality and natrual soundings.

The results are generated within few seconds.

It has state-of-the-art speech recognition that will help it to develop text from speech which is an upcoming feature of the tool.

VoxBox has a free trial version that anyone can download without any credit card credentials.
Cons:

You need to install it after downloading.
2. Speechelo
Speechelo is another announcer voice generator for generating sports announcer AI voice. Leveraging advanced AI technology, Speechelo crafts remarkably lifelike and authentic voices, perfectly suited for diverse application scenarios. Transforming written content into impeccable speech is as simple as following three straightforward steps.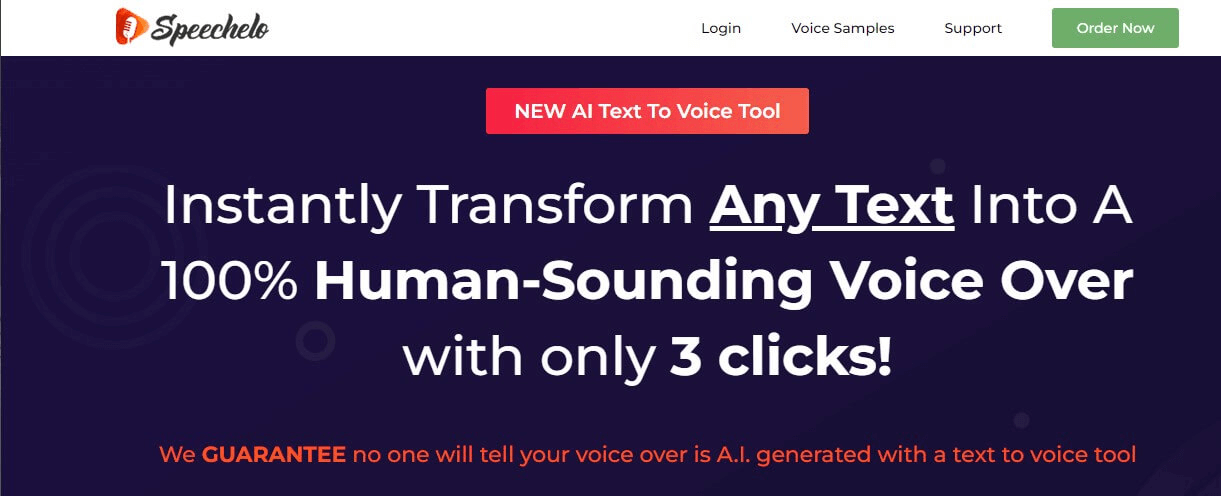 Key Features:
Incorporates accurate pronunciation and essential punctuation marks to the input text.

Enjoy the versatility of Speechelo with support for up to 23 languages.

You can choose from a rich selection of 30 distinct and natural voices, including Mario.

You can tailor the speed and pitch of the generated voice.

Speechelo seamlessly integrates with popular video editing tools
Part 2: What Can Announcer Voice Generated be Used For?
As we have learned about the guide to use announcer voice generator to get announcer voice, let's have a look at the application of realistic announcer AI voice.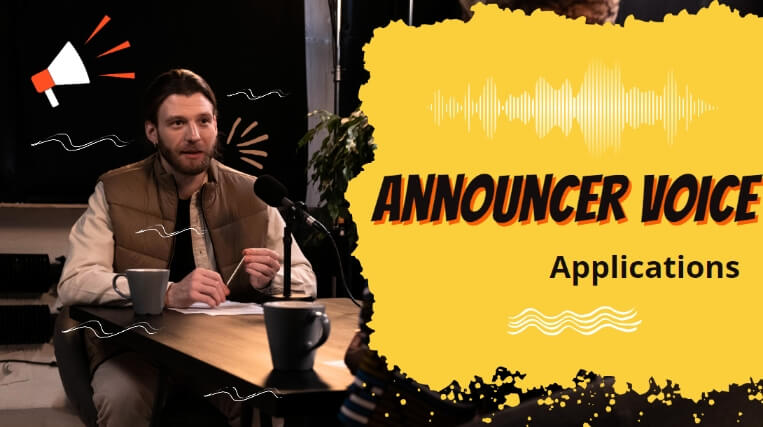 Sports Commentary and Analysis: Create dynamic and engaging sports commentary for live events, games, and matches, adding an authentic announcer's touch to enhance the viewer's experience.
Podcasts and Audio Content: Develop captivating podcast episodes, interviews, and audio content that hold listeners' attention with a lively announcer voice.
Video Content Creation: Infuse professional narration into videos, vlogs, and tutorials to deliver information in an engaging and compelling manner.
Event Promotions: Use the announcer voice to promote upcoming events, conferences, or product launches, giving your announcements a vibrant and attention-grabbing quality.
Educational Modules: Enhance e-learning modules, courses, and training materials with a clear and engaging announcer voice that aids in effective information delivery.
Radio and Broadcasting: Craft captivating radio commercials, station promos, and jingles that resonate with audiences and leave a memorable impression.
Announcements and Public Address: Deliver announcements and public address messages at events, conferences, and public spaces with clarity and authority.
Part 3: FAQs about Sports Announcer Voice Generator & AI Voice 2023
1. How does a sports announcer voice generator work?
A sports announcer voice generator utilizes advanced speech synthesis technology to generate voiceovers that mimic the cadence, intonation, and emphasis of professional announcers. It uses large databases of recorded voice samples to train the AI models, enabling them to generate highly realistic and natural-sounding announcer voices.
2. Is there any announcer voice generator free?
Yes, there are announcer voice generators available for free. Some platforms offer free versions with limited features or a trial period for you to test out the service. However, it's important to note that the range of voices, customization options, and audio quality may be more limited in free versions compared to paid options. It's worth exploring different announcer voice generator platforms to find one that best fits your needs and budget.
3. Can VoxBox supports baseball announcer voice generator?
Yes, VoxBox supports a wide range of voice generators, including baseball announcer voices. With VoxBox's extensive library of over 3,200 natural-sounding voices, you can find the perfect announcer voice to bring the excitement of a baseball game to your project.
4. What is Sports Announcer AI Voice?
Sports Announcer AI Voice is the announcer voice generated with AI voice generator that utilizes advanced artificial intelligence to generate lifelike and authentic announcer voices for various sports-related applications.
5. How Can I Benefit from Using Sports Announcer AI Voice?
Utilizing sports announcer AI voice enhances various applications, including sports content creation, podcasts, videos, and more. It adds an engaging and professional auditory element, elevating the overall impact of your content.
Conclusion
In this article, we have briefly discussed a announcer voice generator, iMyFone VoxBox, with which, you can easily generate an announcer AI voice.
Whether you want to create content, make podcast, audio books, and more, the tool can satisfy all your needs. Now download the trial version and check why people rate this tool so highly!