Radio announcer voice generators with text-to-speech technology have become increasingly popular in recent years. A radio voice generator offers a convenient and efficient way to create voiceovers for radio and other audio media without the need for live voice talent. With the growing demand for these tools, it's important to know where to find the best one.
In this article, we'll explore the best option available for creating your own radio voice generator. Whether you're a professional radio producer or a casual hobbyist, these resources will help you create professional-quality audio content with ease.
Part 1:What Is A Radio Announcer Voice Generator?
Radio Announcer Voice Generator Info
A radio announcer voice generator is a software or tool that utilizes artificial intelligence (AI) to generate voices similar to those of professional radio announcers. It can transform written text into speech that mimics the style, tone, and cadence typically heard on radio stations.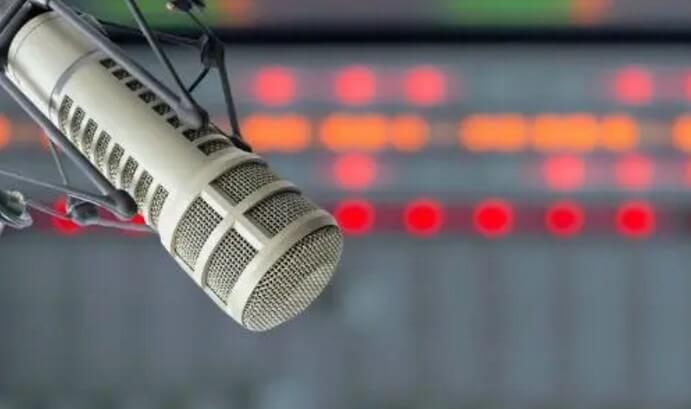 These generators use advanced algorithms to replicate the nuances of a radio announcer's voice, providing a polished and engaging audio experience for various purposes such as broadcasting, podcasts, commercials, or voiceovers. Users can input their desired text, and the generator will produce a voice recording resembling that of a radio announcer, adding a professional touch to audio content.
How Does Radio Announcer Voice Generator Work?
A radio announcer voice generator operates using sophisticated text-to-speech (TTS) technology driven by artificial intelligence (AI). Users input the text they want converted into speech, which undergoes analysis through natural language processing (NLP) to understand its structure, grammar, and context.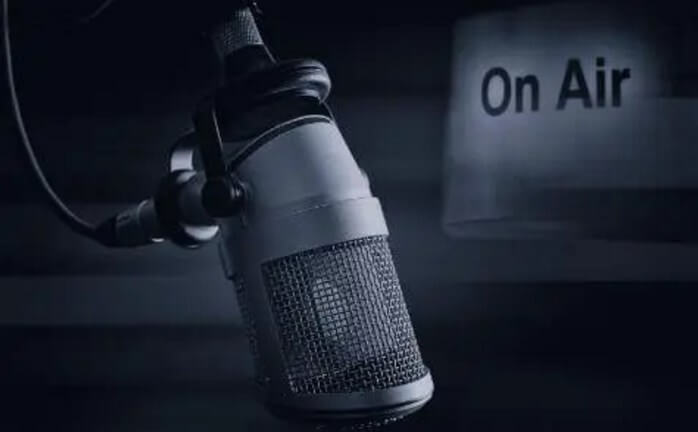 The AI references voice models from real human announcers, comprehending speech patterns and nuances specific to radio announcing. Using these models, the generator synthesizes the text into speech. The resulting audio is then made available for download, ready for use in radio shows, advertisements, podcasts, or other applications, providing a remarkably realistic radio announcer experience.
Part 2: Best Radio Announcer Voice Generator for Text-to-Speech
VoxBox is a cutting-edge AI radio announcer voice generator offering text to speech that is also popular among the masses for its usage. It is equipped with 77 plus languages as well as over 3200 voice options ranging from politicians to cartoon characters which makes it the most suitable option to consider for usage as a radio announcer voice generator and provide professional-grade voice-over services for radio stations.
With its advanced algorithms and powerful voice synthesis technology, VoxBox enables users to produce high-quality, radio-ready voice-overs with ease and efficiency.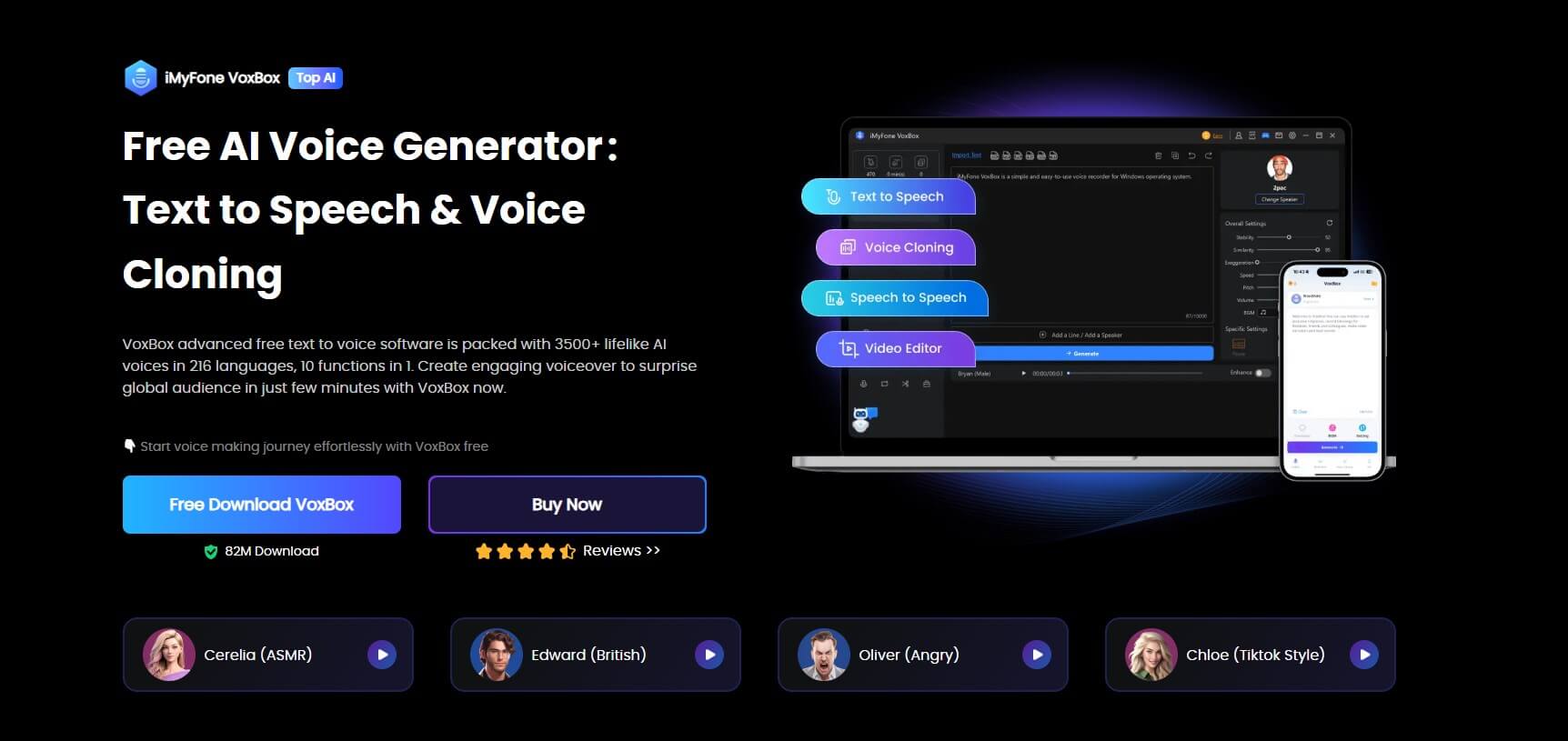 Key Features:
Advanced voice synthesis technology for high-quality voices such as anounners.

Wide range of local languages and accents.

Numerous real voices can be used for broadcasting, news reporting, etc.

A number of input and output options like MP3, WAV.

Customization options such as pitch and speed variations.
How To Use The Radio Announcer Voice Generator with TTS:
Step #1: Go to theiMyFone VoxBox website and download it.
Step #2: Next, click on "Change Speaker" to choose which voice and language you want, enter your text, finally hit "convert".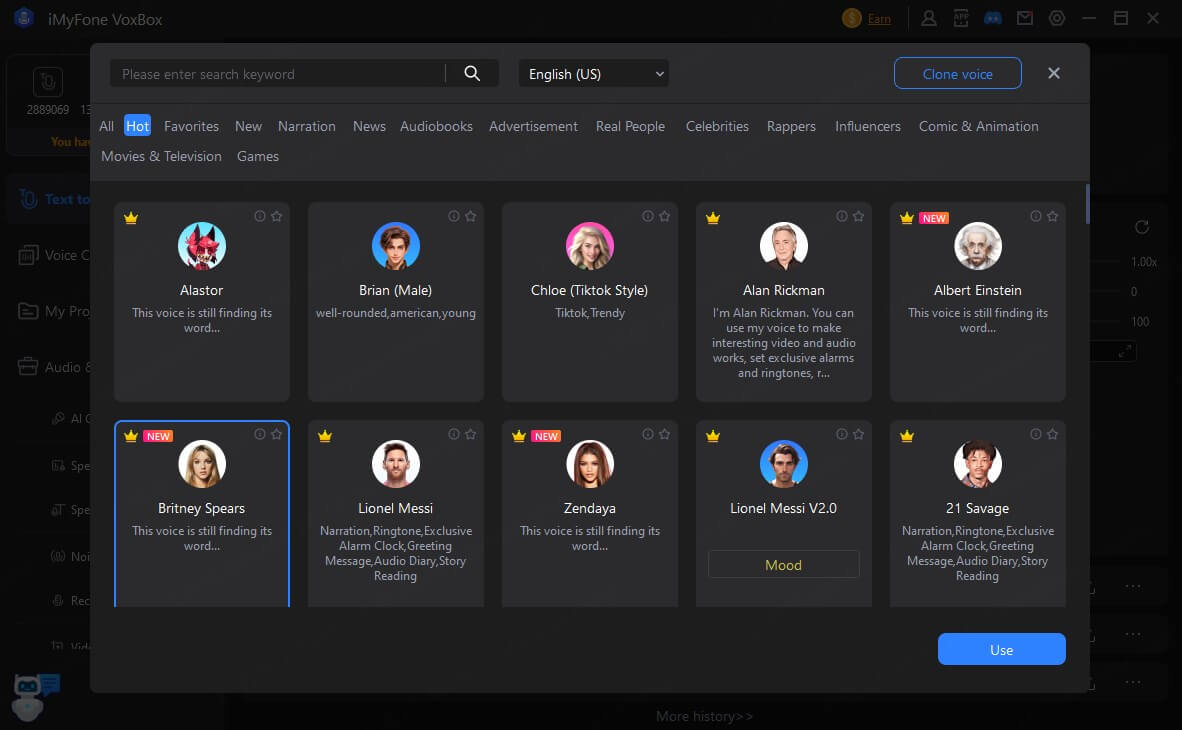 Step #3:Preview and adjust the voice-over, and you can tab "Enhance" to revome noise if you need to use for radio.
Pros:

2000 free characters for radio text to speech.

All-in-one tool including tts, stt, voice cloning, editing, recording.

A professional radio anounncer voice generator with natural voices.
Cons:

Need installition.
Part 3: Other Radio Announcer Voice Generators Recommended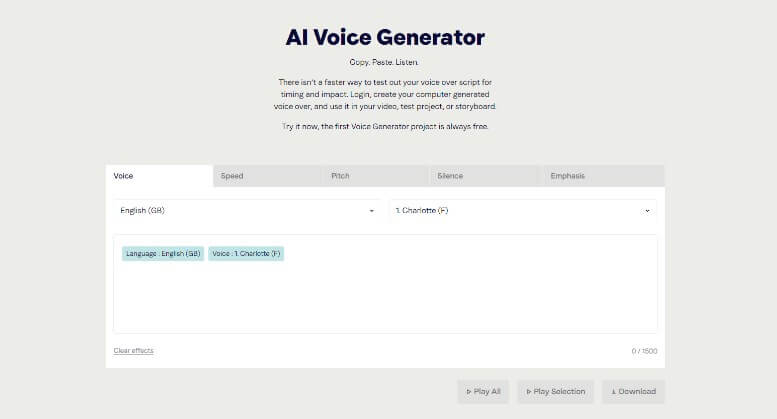 Voicebooking is an online radio announcer voice generator to provide voice overs via text-to-speech. Its voice talents are native speakers and among the best in their respective language categories. Specializing in remote recording, it ensure cost-effective solutions and swift project organization.
Key Features:
Choose from a variety of genders and languages.

A max script length of 1000 characters for free version.

Offers a curated range of preselected human voice overs.

Four placing plans provided for users.

Allows to adjust options for radio tones.
Speechify, another radio text-to-speech tool for generating announcer AI voice, boasts over 20 million users globally. It can tailor your audio voices to your preferences and comfort effortlessly. The voice generator adeptly captures and converts written content into speech for radio with unparalleled precision, achieving high accuracy.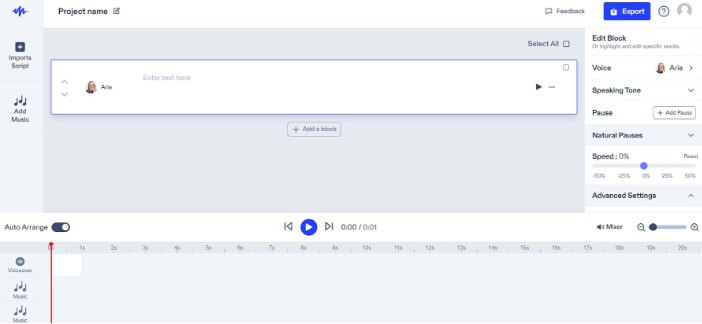 Key Features:
Efficient and rapid text highlighting.

Accessible on both mobile and desktop platforms.

Transform screenshots into spoken words.

Export in multiple formats.

60+ natural sounding voice, 20+ languages and accents.

Commercial usage rights supported.
Part 4: FAQs about Radio Text to Speech Voice Generator
1. How to convert text to speech in radio voice?
To convert text to speech in a radio voice, you can use a text-to-speech (TTS) service or software that offers a radio voice option.
2. Which is the best radio announcer voice generator?
It is subjective to determine the best radio voice generator as it depends on individual preferences and the specific use case. However, one popular option is VoxBox, a cloud-based voice generator that allows you to generate high-quality, human-like voices in various styles including radio voice.
It uses advanced AI algorithms to produce natural-sounding speech and offers a wide range of customization options to fine-tune the voice to your specific needs.
3. Can I make a radio voiceover sound for my videos?
Yes, you can make a radio voiceover sound for your videos using a text-to-speech (TTS) service or software. VoxBox is a popular option for creating high-quality, natural-sounding voiceovers, including radio-style voiceovers.
4. What types of content can be read using radio text to speech?
Radio TTS can read a wide range of content, including news articles, blog posts, advertisements, weather updates, sports scores, and more. Essentially, any text-based content that is relevant to the radio audience can be converted into audio using TTS.
Conclusion
In conclusion, a radio text to speech voice generator can greatly enhance the quality of your radio broadcasts. After thorough research and consideration, it is our recommendation that VoxBox is the best option for your needs.
With its advanced AI technology, natural-sounding voices, and wide range of customization options, VoxBox is sure to provide a professional and seamless audio experience for your radio station. Whether you're looking to add voiceovers, commercials, or live announcements, iMyFone VoxBox is the solution you've been searching for.