Try Free Online AI Voice Generator for Text to Speech
Before the full experience of the news anchor voice generator, free to generate AI voice with a celebrity Joe Biden voice, just "type" or "paste" text and then click "Speak it" to convert
Speak It
No text to convert
Custom AI Voice for News Videos, Announcements, Broadcasts via Text to Speech
Engageme Audience for News Video
For news videos such as reporting AI news or explaining news and events that happen, customizing the AI voice of news anchors through voice cloning is the best way to make your videos more attractive. It is also possible to generate a voice-over by adding our TTS voice similar to the real human voice of BBC such as Attenborough, Brian, etc, which sounds very natural and realistic.
Brian

Christoper

Sarah

Ashley
Increase Activite for Live Broadcasting
Real-time commentary on sports streaming like football, baseball, or political themes live discuss on the live broadcasting. usually requires a very dynamic and engaging voice for it - a voice that can casually chat and provide facts when the atmosphere is slow, and when something happens Excitement erupted.
Joe Rogan

Asya

Buck

Ava
Learn More About AI News Anchor Voice Generator
iMyFone VoxBox is a very advanced news reporter voice generator, which can be used to clone and transform you voice into the voice of different newscasters, helping you greatly improve the professionalism of your reports and make your audience more trust your content.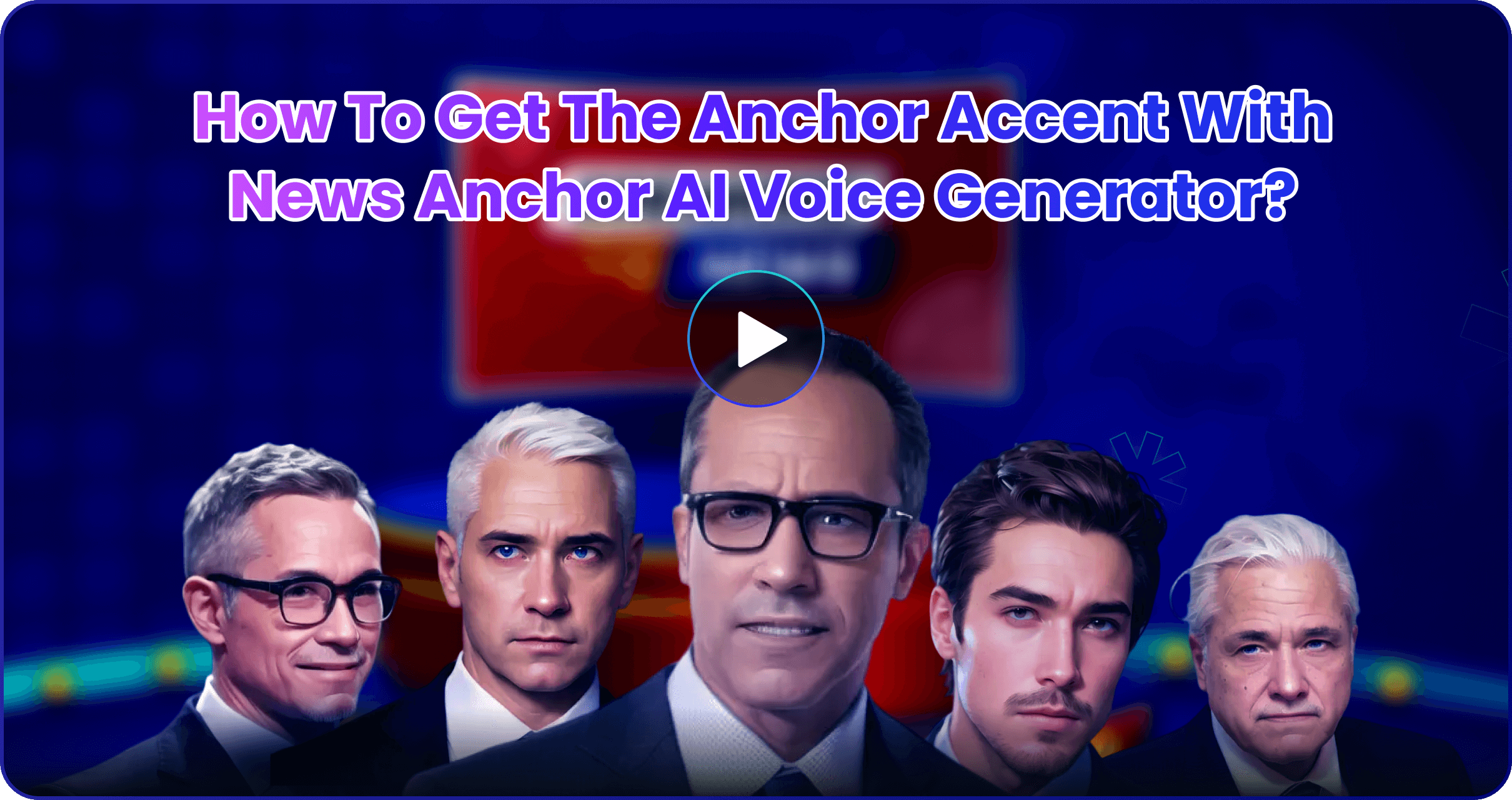 127,096

downloads
100% secure
Use News Anchor AI Voice Generator to Sound Like Professtional Reporters
iMyFone VoxBox not only supports the use of AI voices of well-known hosts in daily life, but also stores many other real people voices for you to choose from. If you want to get these high-quality sounds, you just need to follow the guide below.
Step 1: Download & Install iMyFone Voxbox
Visit iMyFone Voxbox and navigate to the VoxBox page. Download it by clicking the 'Try it Free' button.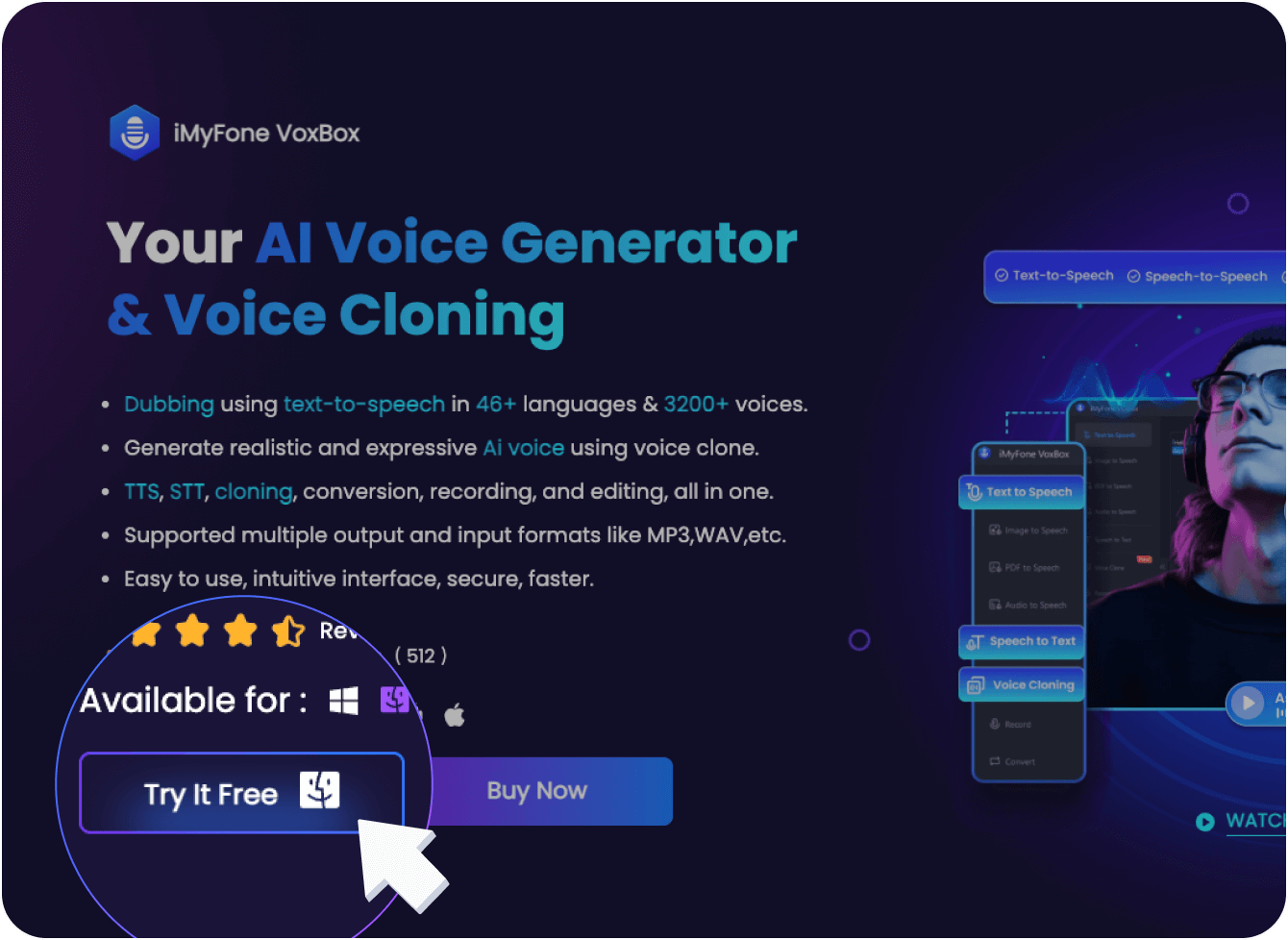 Step 2: Enter Text & Choose AI Anchor Voice
Navigate to the Text to Speech Menu you can see on the left pane. Enter your text in the box. Choose or clone the news anchor voice as you like.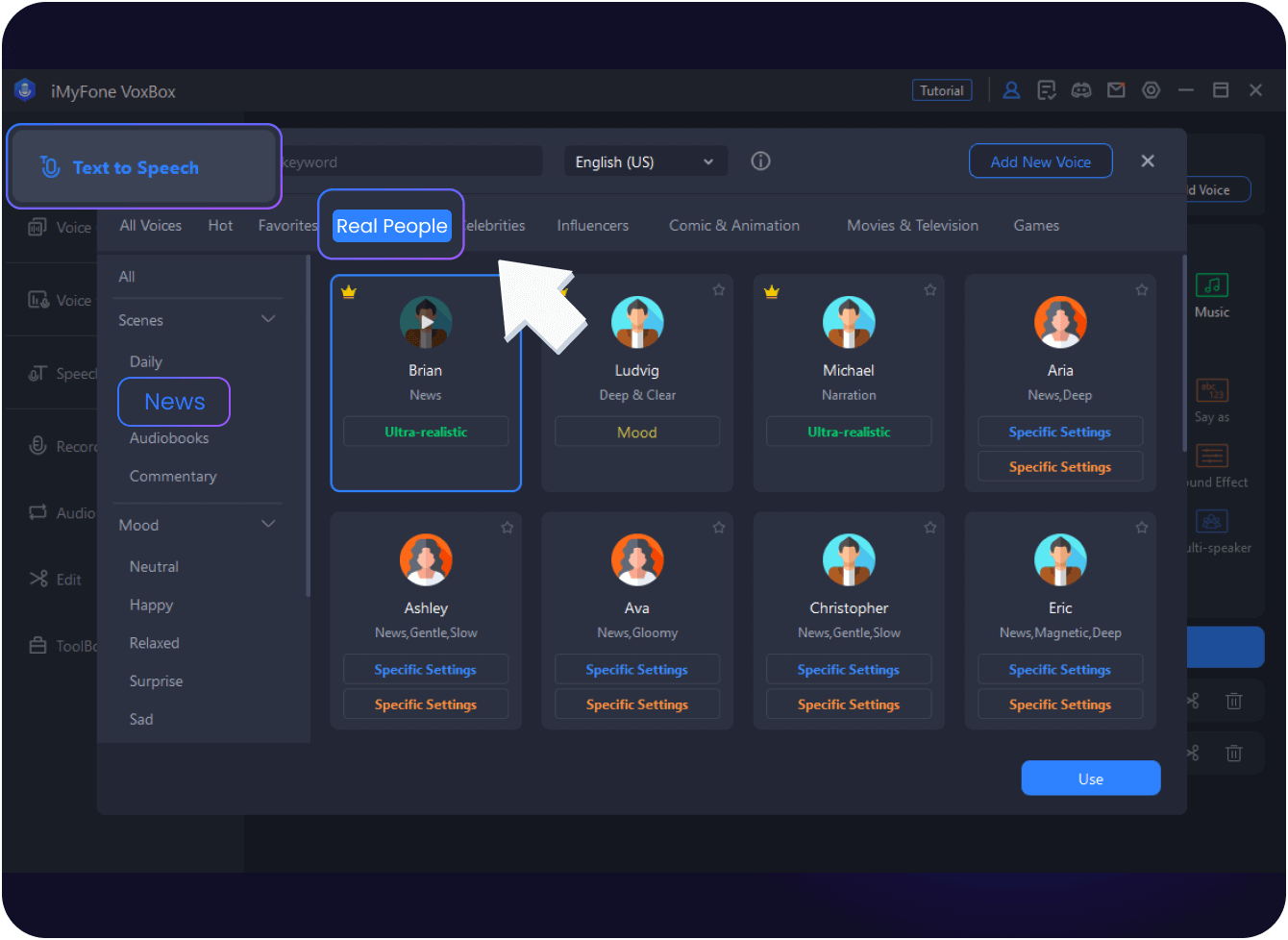 Step 3: Convert Text to Speech Now
Click on convert button and simply download your audio.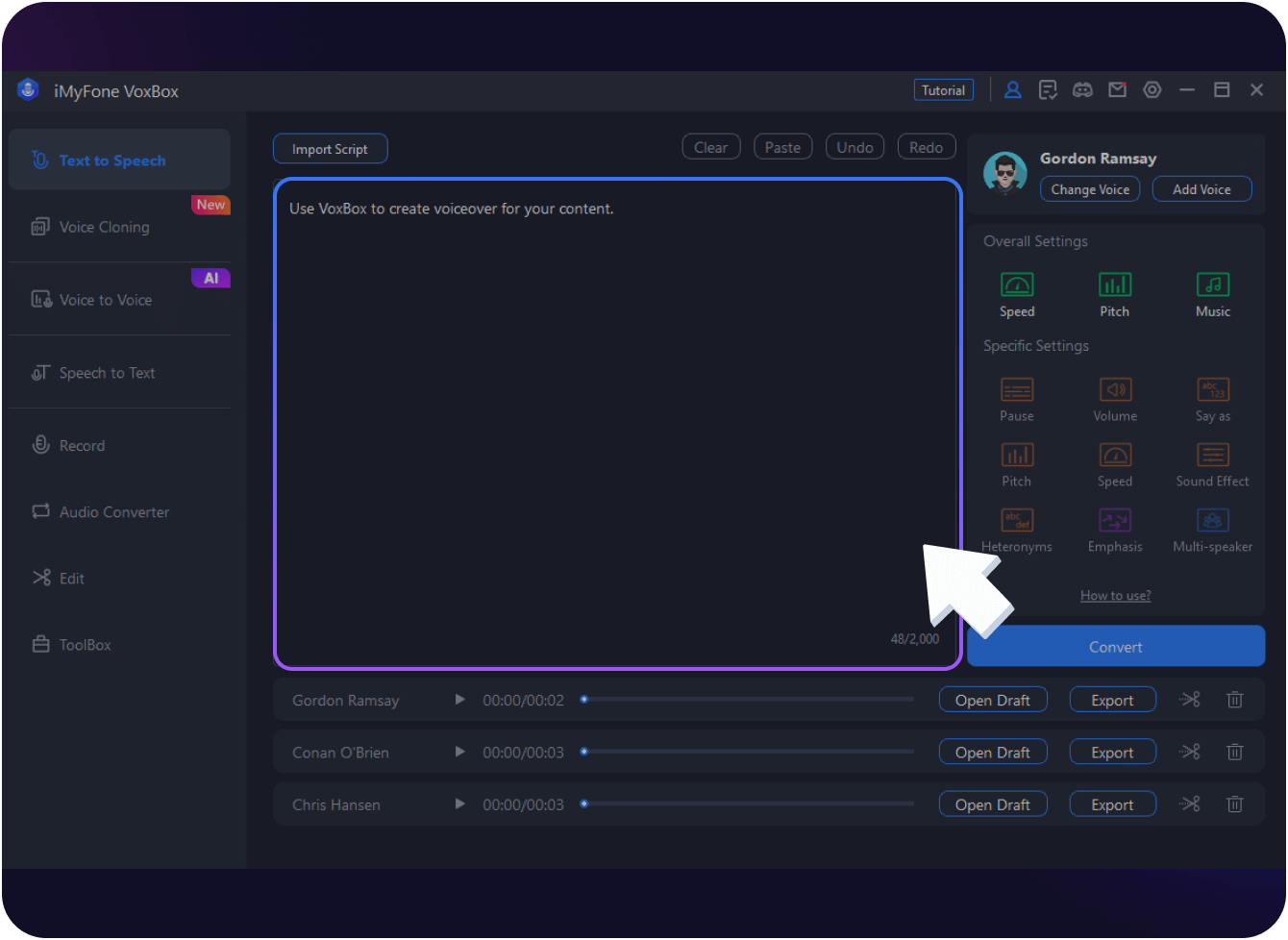 More Tips For Getting News Anchor AI Voice
What Customers Often Ask
1.How to do a news anchor voice?

VoxBox is a popular tts voice generator. With VoxBox, you can customize your news anchor voice, and its user-friendly interface makes it easy to practice and refine your skills to sound like a professional news anchor.

2.What kinds of voices provided by VoxBox for news reporting?

iMyFone VoxBox offers 3200+ voices, ranging from famous news reporters to celebrities, which helps you to gain different reporting overdubs.

3. How many languages can you use with newscaster AI voice?

You are able to take advantage of over 77 languages and 100 accents in your AI-generated voiceover to reach audience all over the world.