Do you want Pikmin AI voice as a game enthusiast? "Pikmin" is one of the most popular video games at this stage, and its interesting character voices have also been loved by many fans. They can use high technology to obtain Pikmin's voices for entertainment and pranks, which can be used for game commentary on streaming platforms, etc.
In this article, we will recommend several tools and guide you on how to obtain the AI voice of "Pikmin" to make dubbings and AI covers.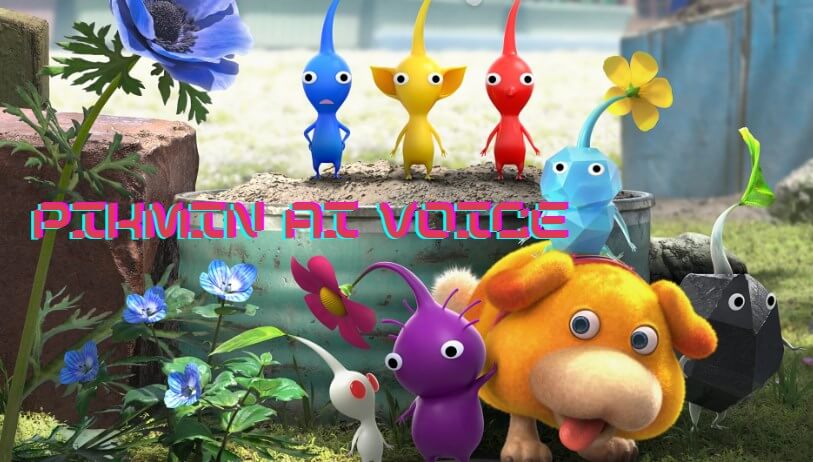 Part 1: How To Get Pikmin AI Voice With Text-to-Speech?
iMyFone VoxBox is a voice generator with multiple functions, which includes TTS, STT, voice cloning, and more. You can use it to easily generate Pikmin character AI voices. VoxBox voice cloning can help you customize 99% accurate voices with one click, just upload the original audio of Pikmin. Additionally, you can generate Pikmin voiceovers with the text-to-speech feature, which allows you to use the 2,000 free characters provided.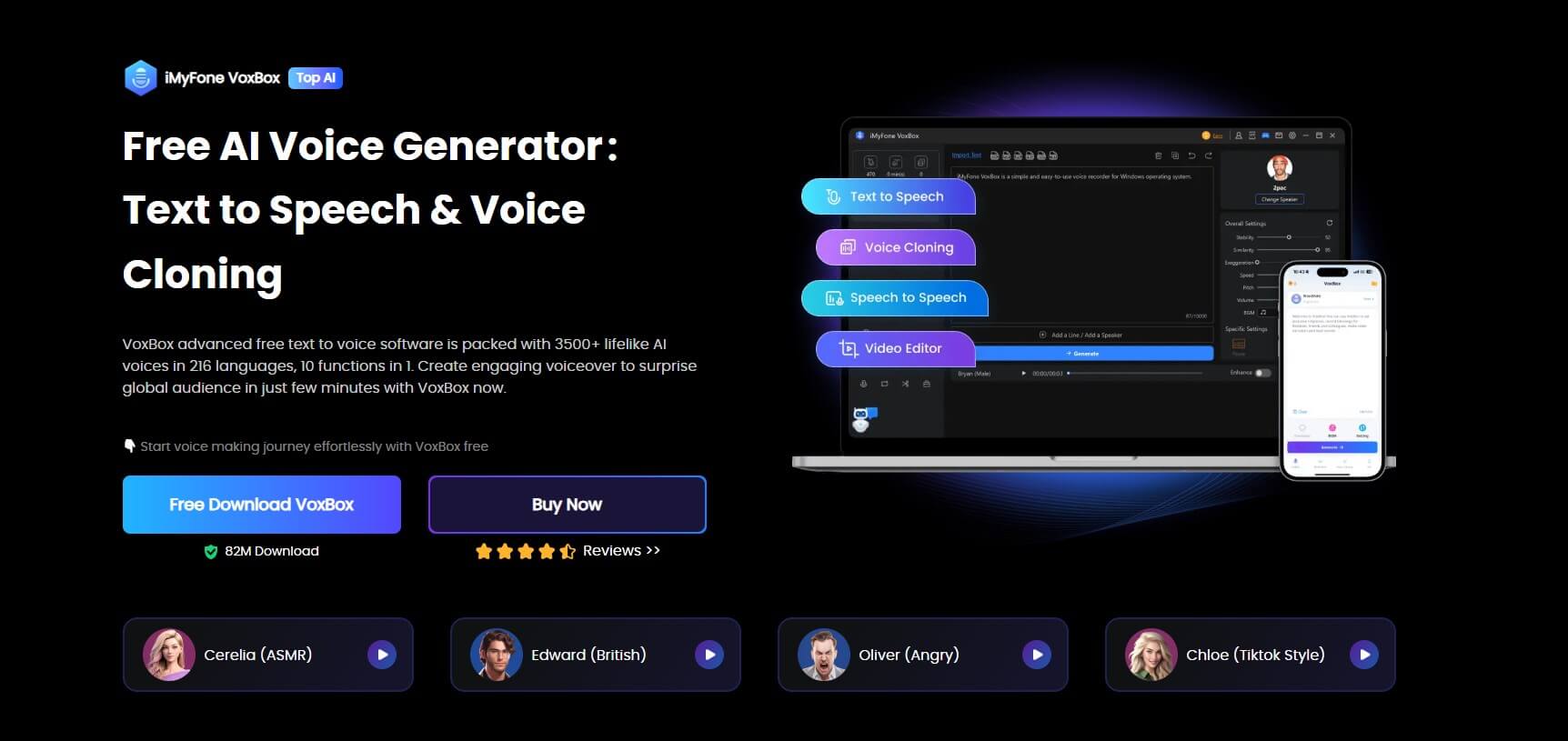 How To Generate Pikmin AI Voice For Free:
Step 1: Download and install the iMyFone VoxBox.
Step 2: Go to "Voice Cloning" option and hit the cloning page, and import the audio file to clone the voice, use it in "My Cloned Voice".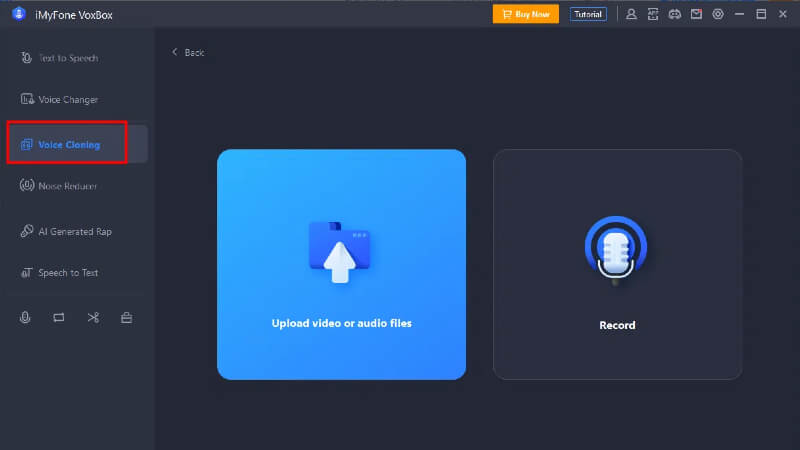 Step 3: Enter "Text to Speech", Type the text you disired to convert with the cloned voice, click on "Convert".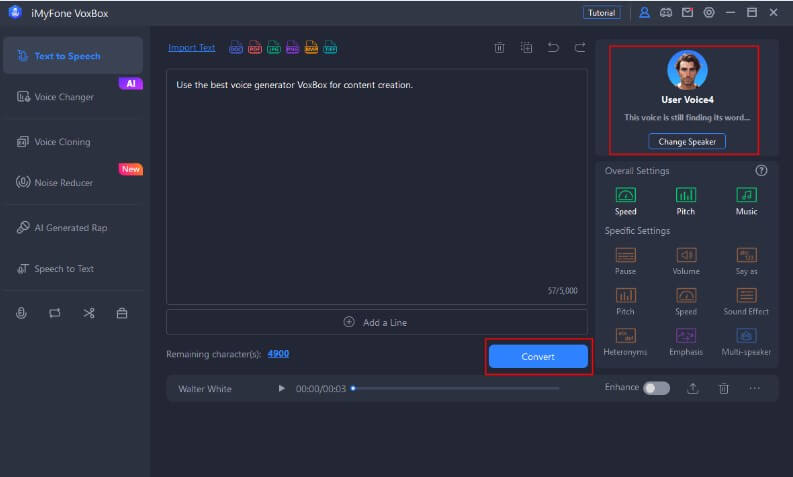 Key Features:
Custom any game character's voice with ease.

3200+ voices and 77+ languages for text-to-speech convertion.

Make game video commentary to enhance gaming experience with Pikmin AI voice.

Acrossing four versions - Wins, Mac, iOs and Android.

Save voiceovers in MP3, WAV, Ogg, and other formats.
Special Offer: Get Official VoxBox with A Discount
35% off Coupon Code: VOXBOXYT
2. Play.ht
Unlike VoxBox, Play.ht is an online Pikmin AI voice generator that you can operate on website for convenience. It also includes voice cloning and text-to-speech functions, enabling you to create voices of games, movies and cartoon characters not just Pikmin.
If you want to use it, you just need to log in with your account on the web, import the Pikmin audio file, and you can use the cloned voice and enter the text you disired to convert, finally transform it to speech.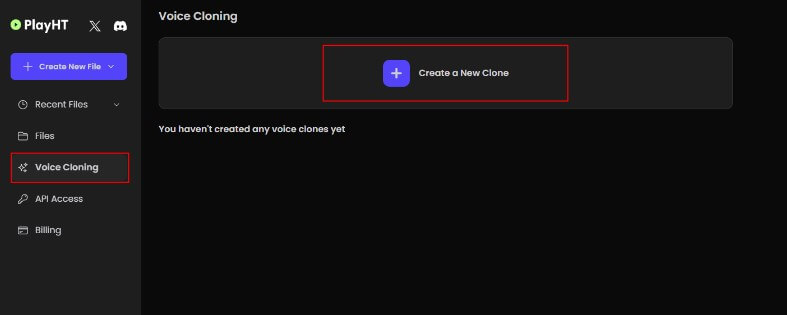 Key Features:
Instant voice clone support with pro plans.

Over 800 AI voices and 130 languages.

Allows to use voice cloning in the editor or API.

Suitable for content creators, podcasters, and businesses.
Part 2: Make Song Cover With Pikmin AI Voice
If you wanna create AI cover with Pikmin AI voice, then you can do that with MusicAI. It's a popular AI music generator which offers various useful functions for beginners to make a song. Before generating a cover song, you just need to upload song file and choose the voice you like.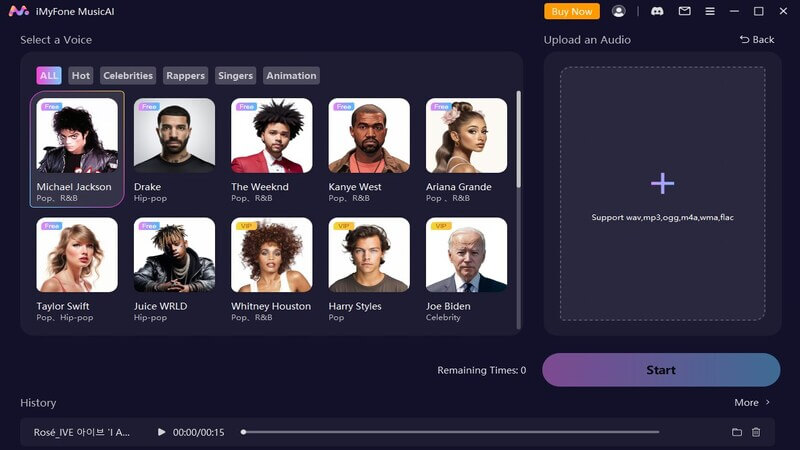 Key Features:
A great many AI voices, ranging from celebrities to virtual characters.

Muti-funtional software: text to song, vocal removal, AI composition, and more.

Free trial and download for beginners.

Clear sound quality and flexible export formats.
Part 3: Popular Characters of The Video Game - Pikmin
"Pikmin" is a popular video game series produced by Nintendo. Here are some popular characters from the Pikmin series: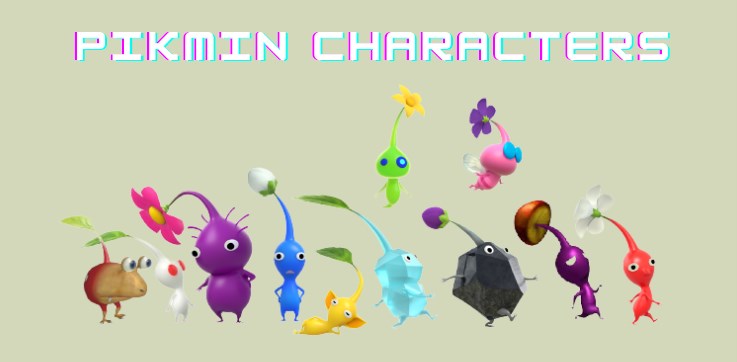 Olimar: The protagonist, Captain Olimar, is a small space explorer who crash-lands on the planet Pikmin. Players control Olimar, commanding and leading Pikmin to solve puzzles and overcome obstacles.
Red Pikmin: Red Pikmin are highly resistant to fire and are often used in combat. They have pointed noses and are good at taking down fiery enemies.
Yellow Pikmin: Yellow Pikmin have large ears and are immune to electricity. They can be thrown higher than other Pikmin and can carry bomb rocks.
Blue Pikmin: Blue Pikmin are excellent swimmers and are waterproof. They typically perform tasks such as water exploration and retrieval of objects immersed in liquids.
Bulbmin: These are a type of Pikmin found underground. They come in different colors and have their own unique characteristics.
Bonus: Something About Pikmin And Ai no Uta
The "Pikmin" series includes a song called "Ai no Uta" ("Song of Love"), which appears in the original "Pikmin" game. "Ai no Uta" is a single by the Japanese video group "Strawberry Flower". The song has appeared in commercials for "Pikmin" and was sung by the Pikmin themselves in "Pikmin 2", based on their fictional Language presentation. The song's popularity even surpassed that of the game, remaining in the top 10 for weeks.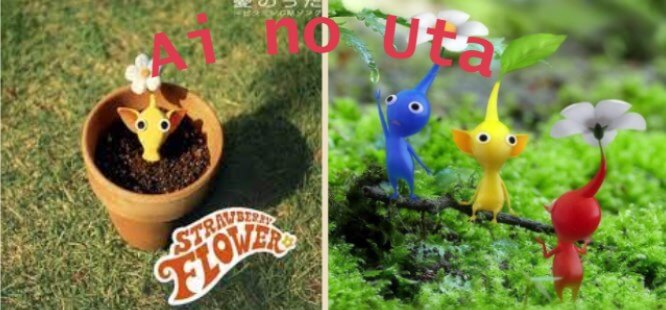 Conclusion
Above we have shared three tools for generating Pikmin AI voice, from which you can choose the appropriate one for content creation. However, we recommend VoxBox over other voice generators. It is a professional dubbing tool with more voice options and features, and even provides multi-player dubbing, allowing you to use your own ideas to make up interesting dialogues using different characters and celebrity voices.