Hatsune Miku is an icon in gaming and anime for many years. I guess people fantacted by her voices and image, but who can not to love?
If you are a worker with voices, i mean if you are a vlogger, or Youtuber, or just looking for sutible voiceover, keep reading, in this blog, I will introduce how to use Miku voice generator make AI voiceover.
Listen to Hatsune Miku AI Voice Generated by VoxBox

Watch the Video to Learn more about the Hatsune Miku Voice Generator
Part 1: Hatsune Miku: Who Voices Her?
Hatsune Miku, officially code-named CV01, is a software voicebank called Vocaloid, created by Crypton Future Media. Vocaloid is a voice synthesizer software for creating songs and a mascot attached to it called Hatsune Miku.
Her popularity stems from being promoted as a virtual avatar and mascot for many versions of Vocaloid and performing songs and live gigs. She is now one of the most popular idols, an anime character, and a gaming icon.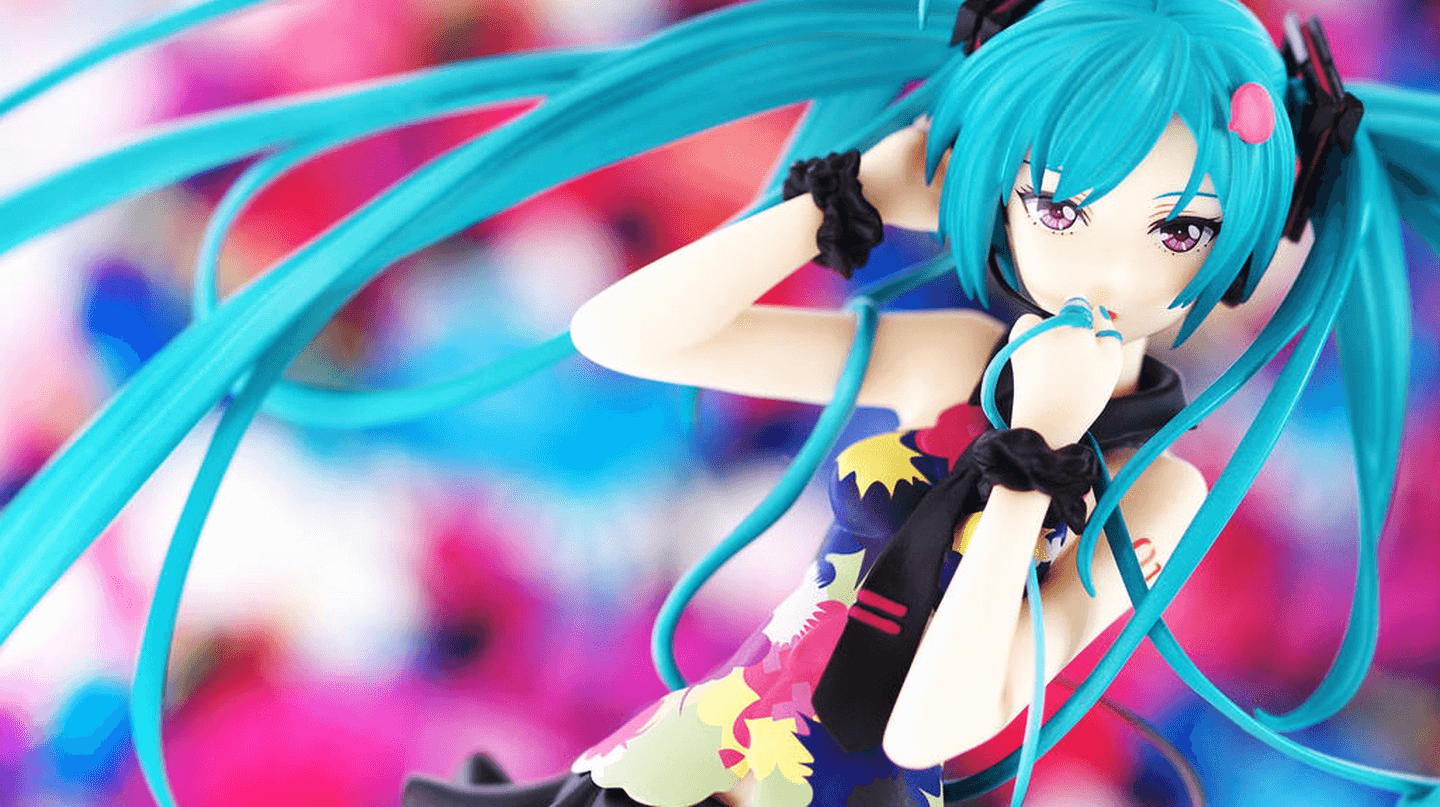 Her name is made of 3 Japanese words, hatsu meaning first, ne meaning sound, and Miku meaning future. These three combined literally mean The sound of the future. With advanced AI, users can combine different words in the software and create a proper Hatsune Miku text to speech, just like in many modern TTS software.
Many musicians have used Hatsune Miku text to speech tools to make songs out of Vocaloid words using the software; that's how good the AI is. It started in Japan, where Hatsune Miku would even hold virtual concerts with created songs from TTS software.
You can now use Hatsune Miku text-to-speech voice geenartor to make songs yourself in Japanese and English and share it online with friends and followers.
Saki Fujita is the talented voice actress behind the iconic vocaloid character, Hatsune Miku.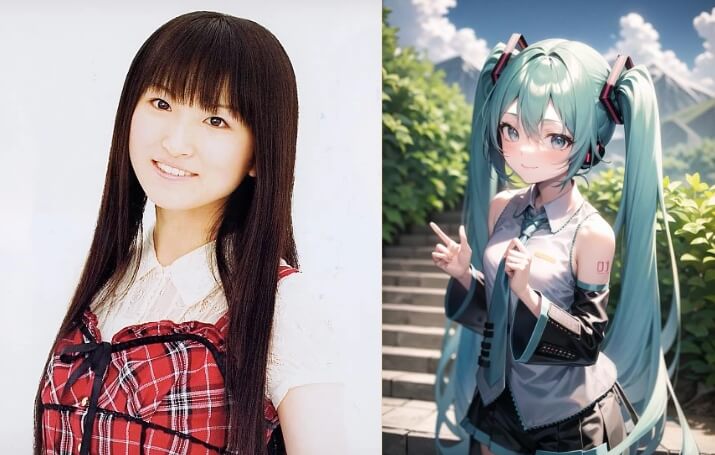 Saki Fujita, born on October 19, 1984, in Tokyo, is a renowned Japanese voice actress. She has lent her voice to notable anime songs like "Kiseki no Kakera" from Tokimeki Memorial Only Love and opening themes for Working!! She's recognized for portraying characters such as Akagi in Kantai Collection, Ayano Sugiura in YuruYuri, and Yukari Kotozume/Cure Macaron in Kirakira PreCure a la Mode. Additionally, she's known for providing the voice samples for Crypton Future Media's Vocaloid sensation, Hatsune Miku.
Part 2: How to Use Voice Generator to Create Miku Voice?
In this section, we'll give 4 excellent Hatsune Miku voice generators and also provide other Vocaloid voices that can help you make an iconic anime girl voice and have a chance at becoming the next pop idol.
iMyFone VoxBox is a one-stop voice generator software, which not only provide 3200+ voices include miku's voice but also supported Spanish, Irish, Japanese, and more languges.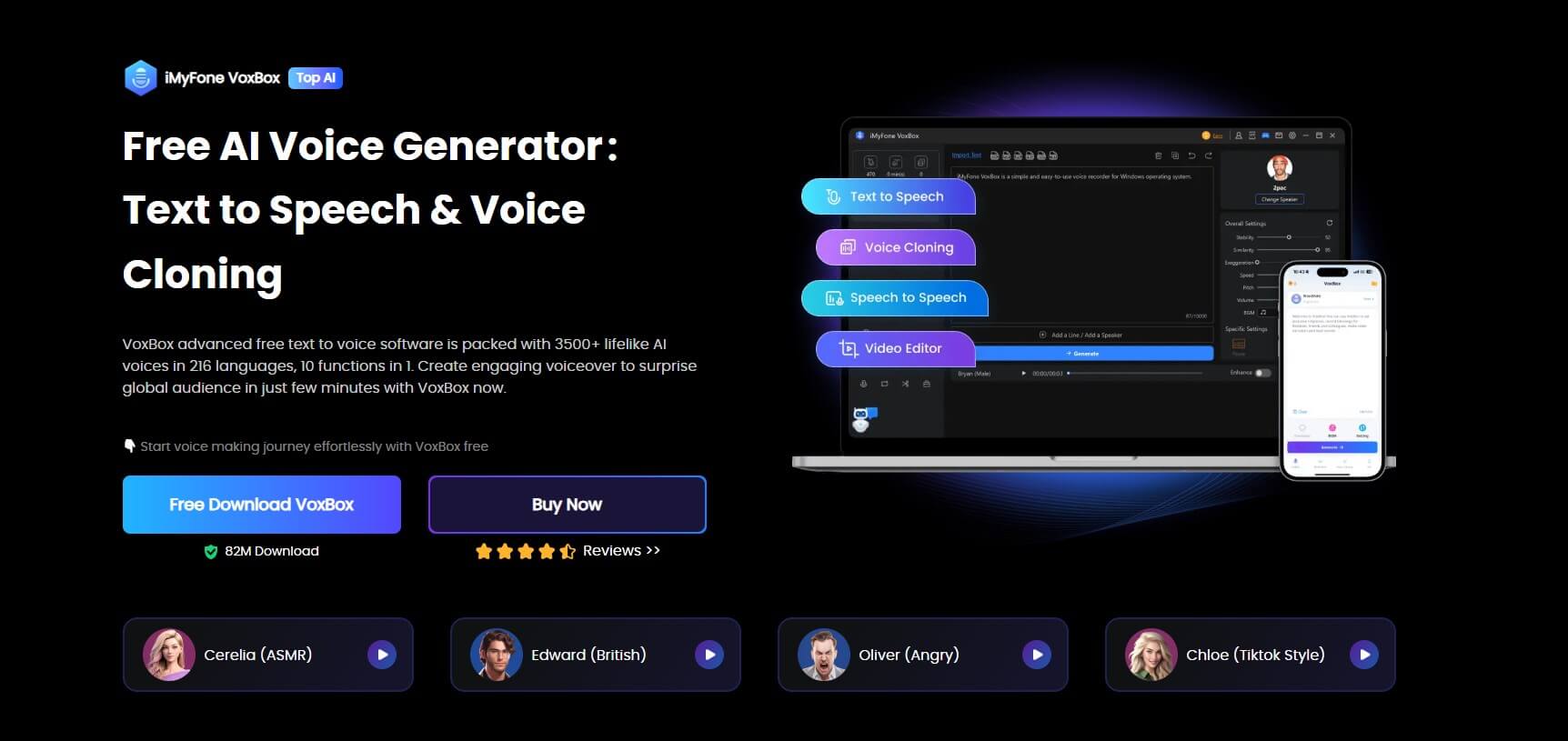 Key Features:
Easily create native Hatsune Miku text to speech free voiceover in real-time.

All the voices created from VoxBox are realistic with the highest quality.

The software in windows supports 46+ languages supportand 3,200+ unique voices.

Have many editing options like cut, trim, and import, among others, for Hatsune Miku text to speech free of charge.
VoxBox has the best UI and is easy to use, even for beginners.
How Miku's Voice Generated using Vocaloid Text to Speech? :
Step 1: Go to the website,and download and install the iMyFone VoxBox

Step 2: Open the software and select the Text-to-Speech, then choose voice "Miku"

Step 3:Type or paste your content, then convert, wait a moment, you can get the audio of Miku.
Pros:

You can save Hatsune Miku text to speech free in multiple types like MP3, AAC, and Wav.

Many famous voices are available, like Optimus Prime, Obama, Yoda, Hatsune Miku, and many more.

Create superb voiceovers with quick and easy steps using this Miku voice generator.

Multiple scenarios that you can use VoxBox, like business, teaching, and language learning.
Cons:

The trial version has limited features.
Price:
Monthly would cost $15.95 .
Yearly will cost only $44.95 .
Lifetime $89.95 a one-time fee
Reviews:
4.9 stars rating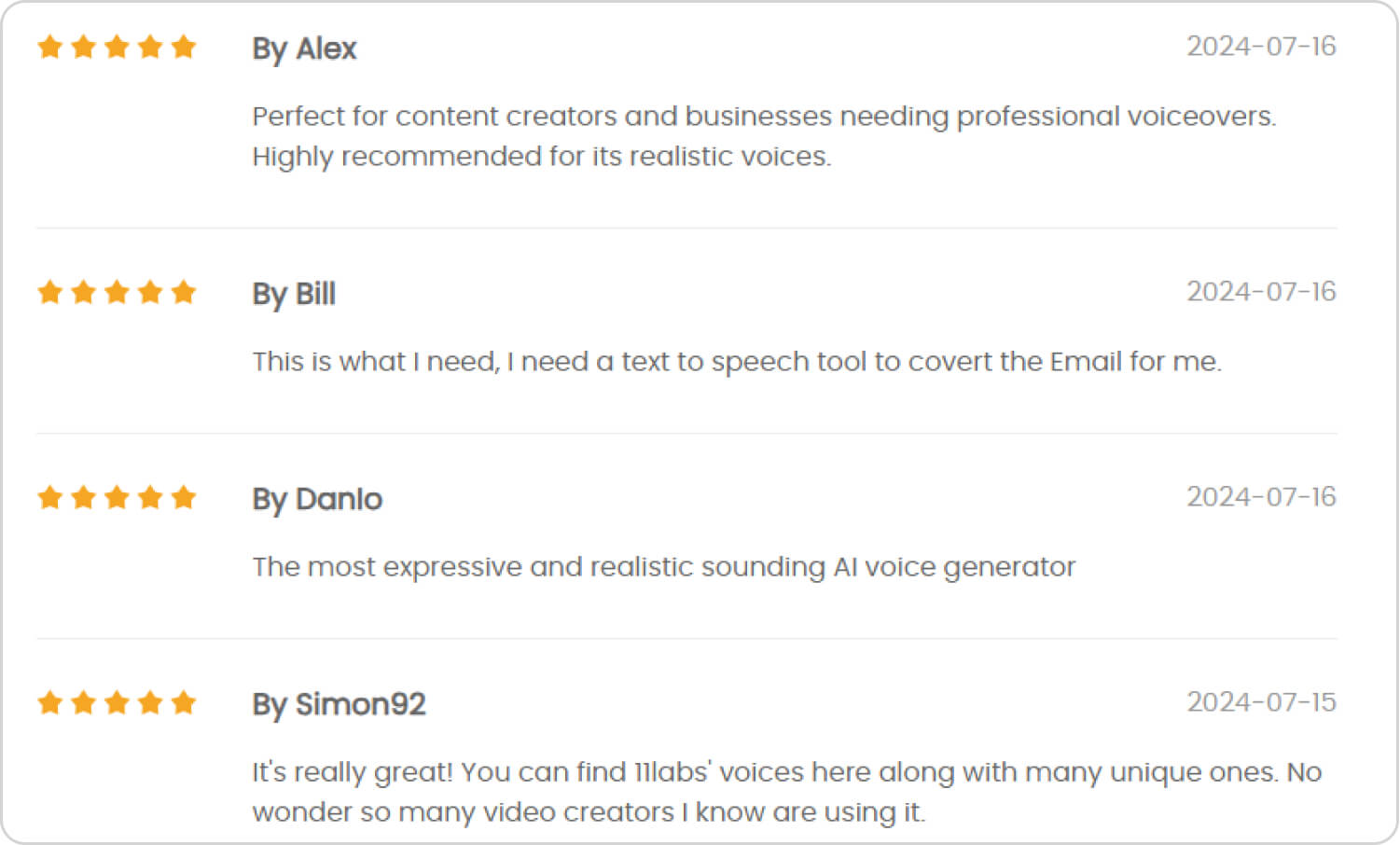 If you are looking for many features for a Miku voice generator in a free version, Woord isn't your answer. Woord is more professional if you use its paid version, and that's where it excels.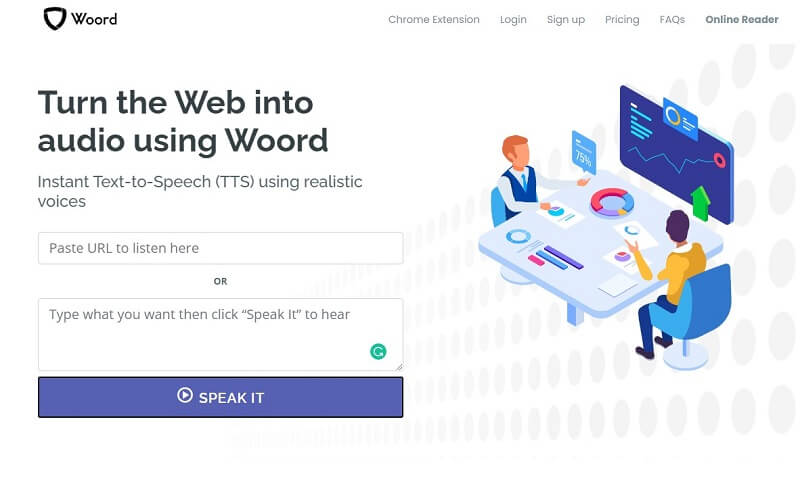 Key Features:
An instant Miku voice generator tool for online users.

All the voiceovers you will create are ultra-realistic and lifelike.

You can choose from over 50 unique voices in 11 languages if you want to use this Miku voice generator.

Woord also has an OCR tool allowing you to extract text from images and any PDF file.
The amazing AI tech in Woord can create realistic generated voices.
You can download your Hatsune Miku voice generator results in MP3.
Pros:

The app has fantastic features allowing you to add focus on certain parts of the speech.

Provides access to Hatsune Miku voice generator free and API allowing more quality voiceovers.

Easy conversion of text by pasting links on the website.

Allowing regional variables for a few of the selected voices.

You can create voices by copying texts from Blog posts, books, news, and even research papers.
Cons:

With the free version, you can only create two voices per month.
Wakelet isn't a Hatsune Miku text to speech tool per se, but it allows you to collect different links and images together in one place. Wakelet is promoting itself as a new alternative to Pinterest.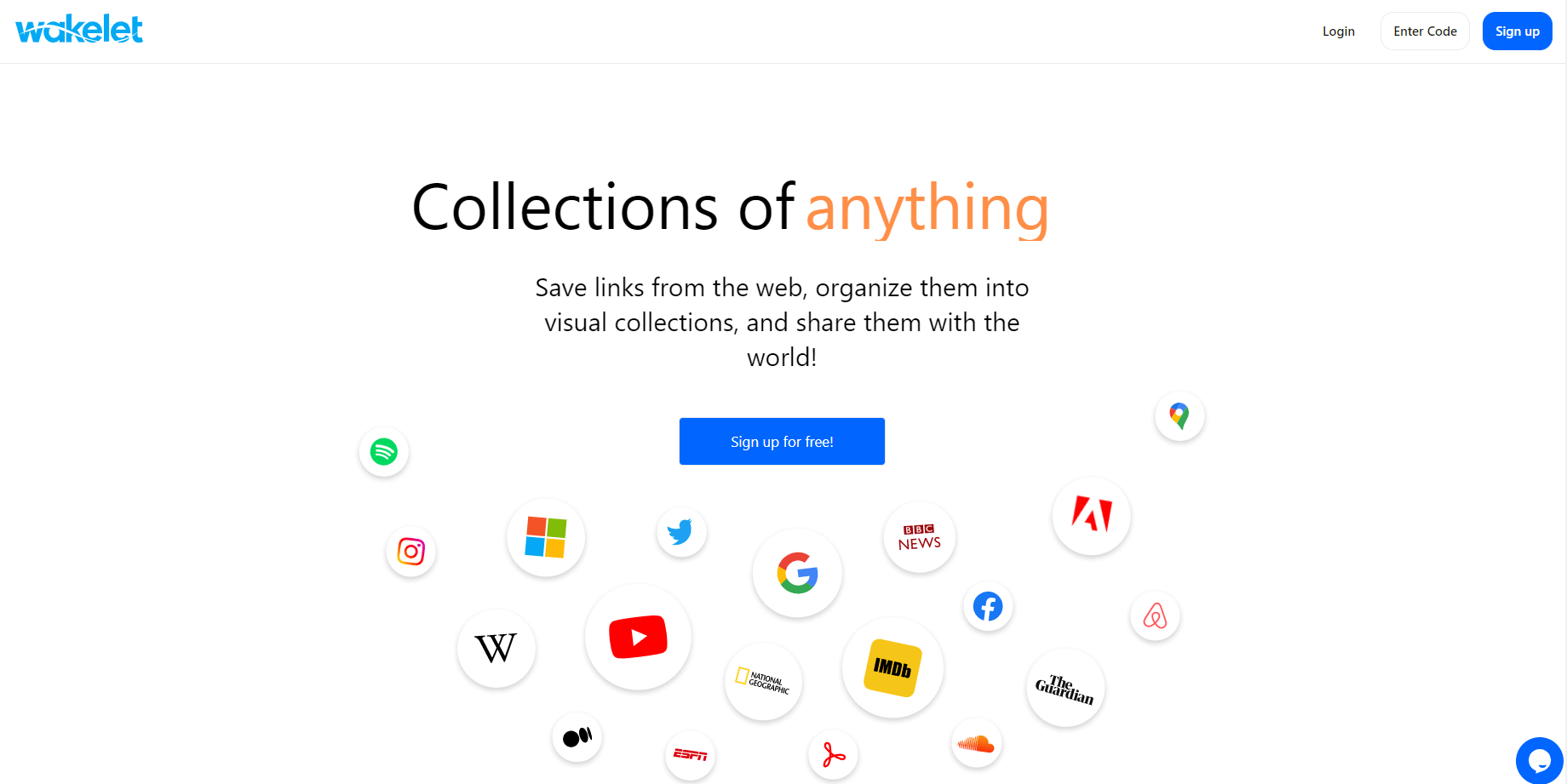 Key Features:
Wakelet is an excellent collection tool making it easy to share those links with others.

You can create a whole repository of links in your library and share your feed with anyone.

The website gives you one platform for infinite possibilities.
Pros:

Gives you the creative freedom to collect links and add essential notes.

No coding background needed to make great-looking collections.

Allows you to work together with others on the same collection.

All of the features are free to use.

Perfect place to store all your Hatsune Miku text to speech audio file links for easy access.
Cons:

This is not a proper TTS tool but more of a collection of others.
FakeYou.com is purely an online Hatsune Miku text to speech tool that has many unique voices in different languages to choose from.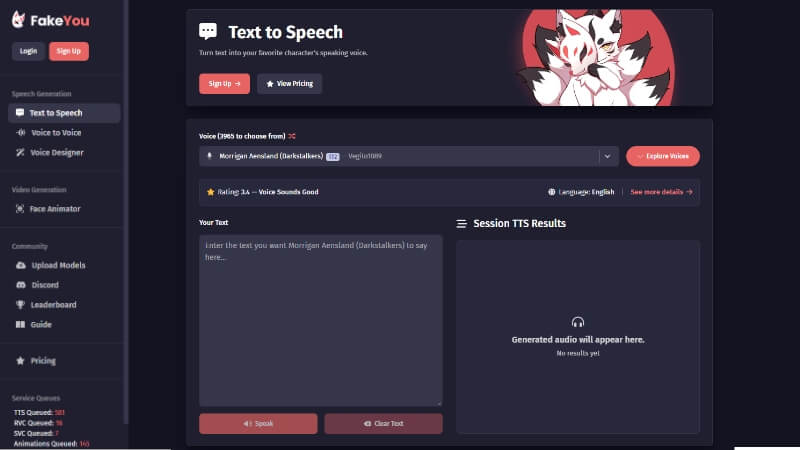 Key Features:
One of the simplest and most intuitive user interfaces for Hatsune Miku text to speech online.

You have access to over 2,400 voices on their website.

If you are not looking for a Hatsune Miku text to speech option, you can choose other premade options available on the website.

Listen, edit, change, and save your Hatsune Miku text to speech voiceovers.
Pros:

Excellent Hatsune Miku text to speech free tool you can use on any device that has a browser.

The best online alternative to other TTS tools and is safe to use.

Free as completely supported by users and fans.

Latest voices for your Halloween this season.
Cons:

Only TTS is available, and no audio recording options are available for now.

Quality and conversion speed of Hatsune Miku text to speech free voices varies with internet speed.
Part 3: FAQs about Hatsune Miku Text to Speech
1. Can I make Hatsune Miku Text to Speech Online Free?
Yes, you can make Hatsune Miku text to speech online for free with the help of a web-based Miku voice generator like FakeYou, Topmeidiai, Woord, etc.
2. Which is the best text to speech voice generator for Hatsune Miku AI voice?
Among those text to speech tools, iMyFone Voxbox is the best choice for you to convert your text to miku ai voice with ease!
Conclusion
These are the best Hatsune Miku voice generator on the market that you can also use to make amazing songs from Hatsune and share them with others. While there are many out there, none does convert voices like the Hatsune Miku voice generator free. This is due to its 3200+ voices and 46+ languages.
Have a try using iMyFone VoxBox now to do Text-to-Speech with ease!
Watch this video to learn more about the Best Miku Voice Generator -VoxBox: