The emergence of Joe Rogan AI voice has brought significant changes to the media industry by creating a virtual replica of the famous podcast host through artificial intelligence. In the article, we would introduce Joe Rogan and list several voice generators for AI Joe Rogan voice to choose from.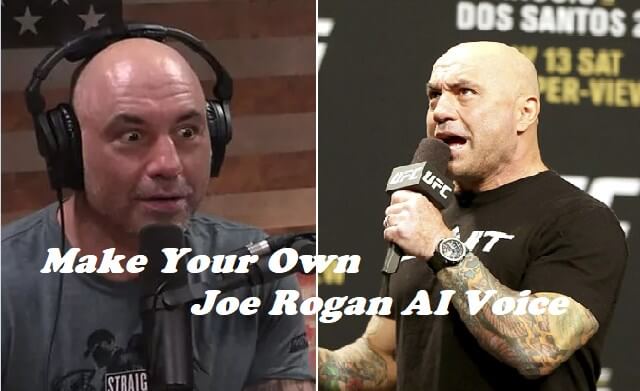 Part 1: Who is Joe Rogan?
Joe Rogan is a well-known American comedian, podcast host, actor, and mixed martial arts (MMA) commentator. He was born on August 11, 1967, in Newark, New Jersey, and raised in San Francisco. Rogan started his career as a stand-up comedian in the late 1980s and early 1990s, performing in various clubs and venues across the United States.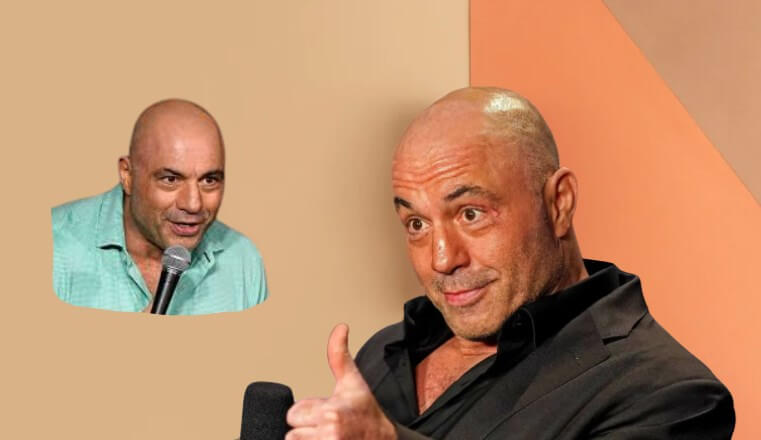 He gained widespread recognition as the host of the television show "Fear Factor" from 2001 to 2006. In 2009, Rogan started his own podcast called "The Joe Rogan Experience," which quickly became one of the most popular podcasts in the world. He has also worked as a commentator for the Ultimate Fighting Championship (UFC), one of the largest MMA organizations in the world.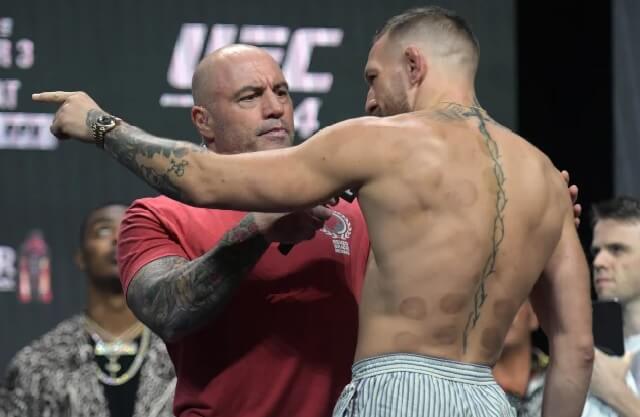 In addition to his entertainment career, Rogan is known for his advocacy of various controversial topics, such as drug legalization, health and fitness, and conspiracy theories. He has been criticized for giving a platform to pseudoscientific and conspiracy theory claims on his podcast, but he remains a popular figure with a large following.
Part 2: Highly Recommended: Best Voice Generator to Make Joe Rogan AI Voice
In this section, we will be discussing the initial text to speech tool that features Joe Rogan AI Voice. We will explore some notable features of VoxBox that make it a favorable choice.
With its powerful text-to-speech algorithms and support for clone voices, iMyFone VoxBox stands out as the top text-to-voice generator in the market. This exceptional tool can produce a realistic Joe Rogan AI voice and offers a range of other impressive features.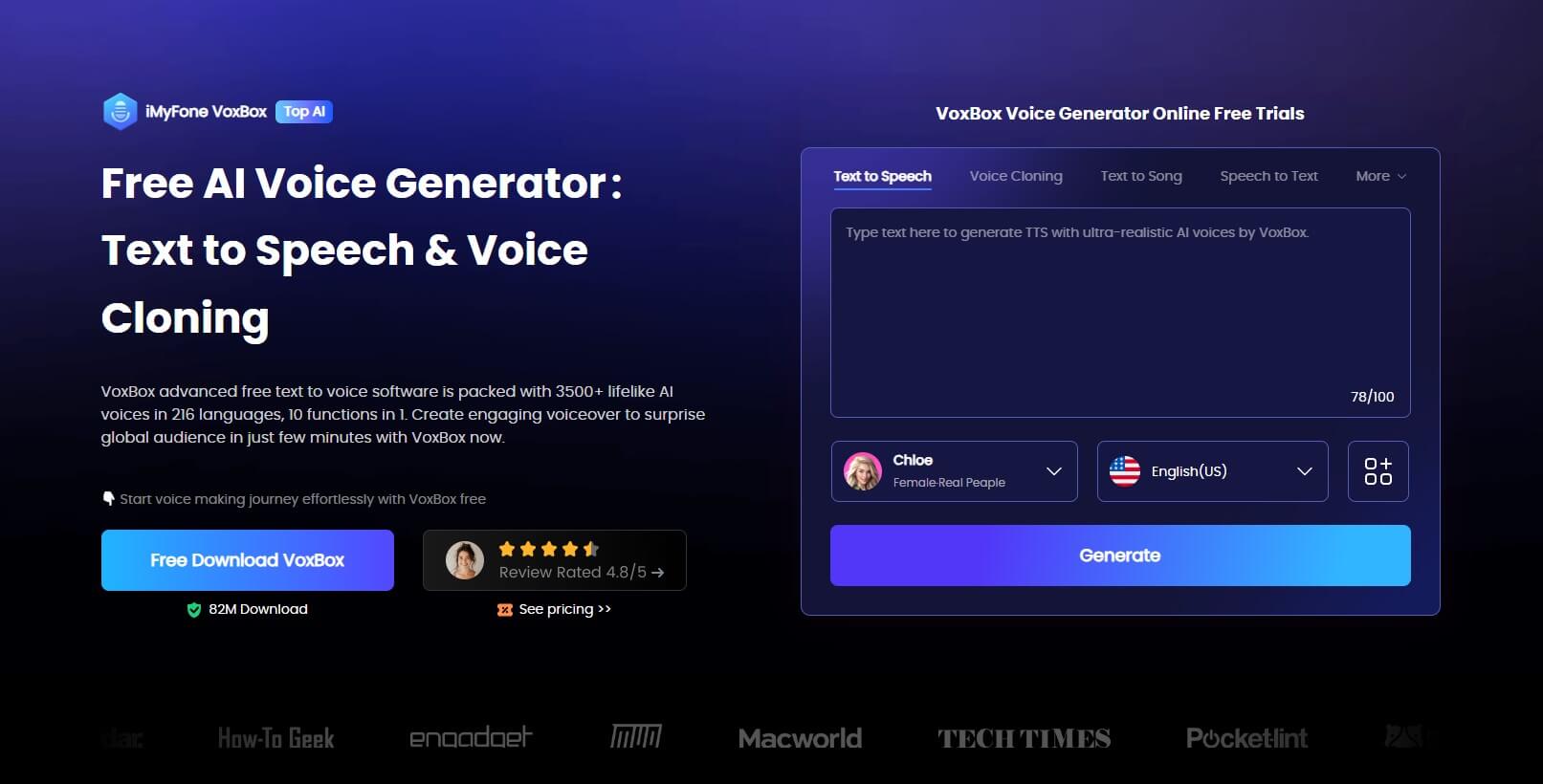 How to Make Joe Rogan AI Voice:
Step 1: Download VoxBox on iMyfone website.
Step 2: Install the app and navigate to the Text to Speech Menu, which can be found on the left pane.
Step 3: Select voice similar to Joe Rogan from voice option and enter your desired text. Next click on the 'Convert' button to generate the audio file.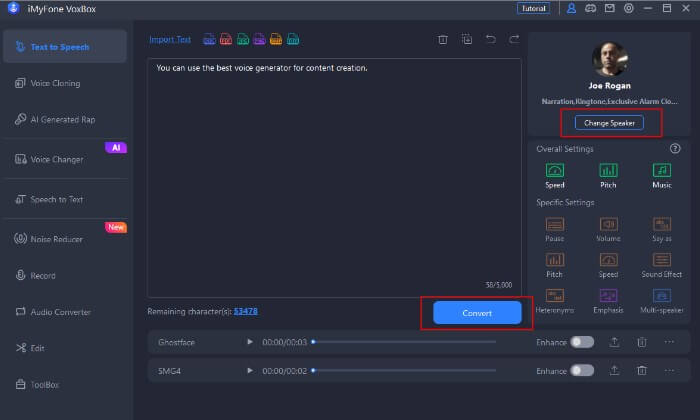 Step 4: Download the file in your preferred format.
Watch the video below to know more about James Earl Jones Voice Generator
Key Features:
With access to over 3200 unique voices, including voice actors such as James Earl Jones, this text to speech tool offers a diverse range of options.

Supporting more than 46 languages and 100 accents, it provides a comprehensive solution for global users.

Character voice effects of multiple professions, like sports announcer, president, singer and more.

Export your audio files in a variety of formats with ease.

New function of voice cloning gives users a great experience.

The AI Joe Rogan voice generator is user-friendly, with an easy-to-navigate interface.

Compatible with both PC and mobile devices, it offers flexibility for users.

Utilize the software for education, business, entertainment, and other purposes.
Part 3: Other Voice Generators for Joe Rogan Voice Text to Speech
Here you can know other Joe Rogan voice text to speech generators for high-quality voiceovers
1. Fakeyou
FakeYou is a web-based app that is supported by the community and is considered one of the best in its class. It offers a vast catalog of 2,400 voices that can be used for TTS without any cost. The app is free and open-source, allowing you to convert as much text into speech as needed to generate a ai Joe Rogan voice.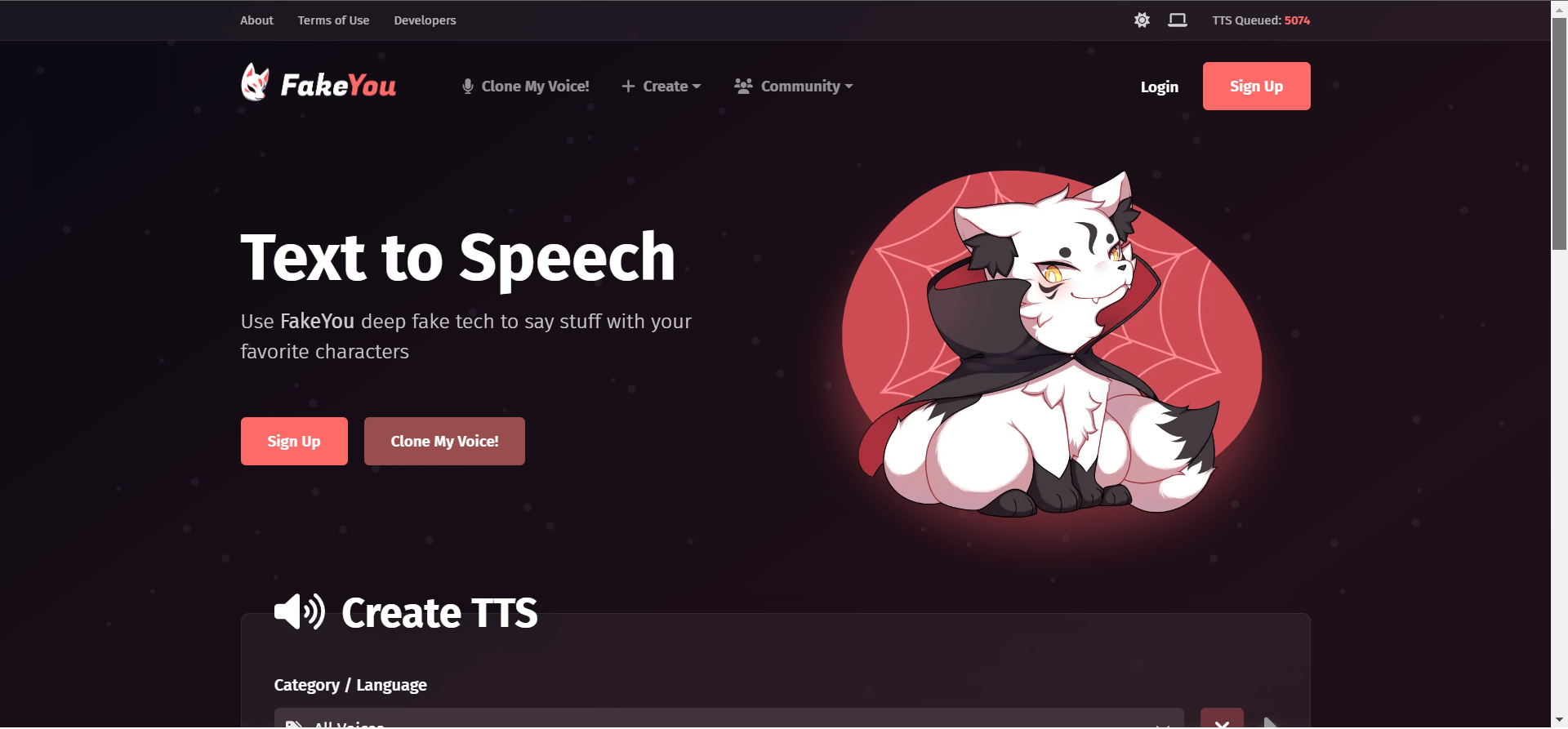 Key Features:
To make your Walter White text to speech results more realistic and natural, consider adding other voices to the background.

With a vast library of over 2,000 voices, you can experiment and choose the best combination for your needs.

It also can do an voiceover on TikTok.

Using powerful AI API technology, it can generate natrual Joe Rogan ai voice that sound authentic.
2. Typecast
Another online Joe Rogan voice text-to-speech generator is Typecast. This tool offers various unique features that you can utilize. Additionally, it has the capability of generating AI-powered videos, allowing you to create videos using this tool.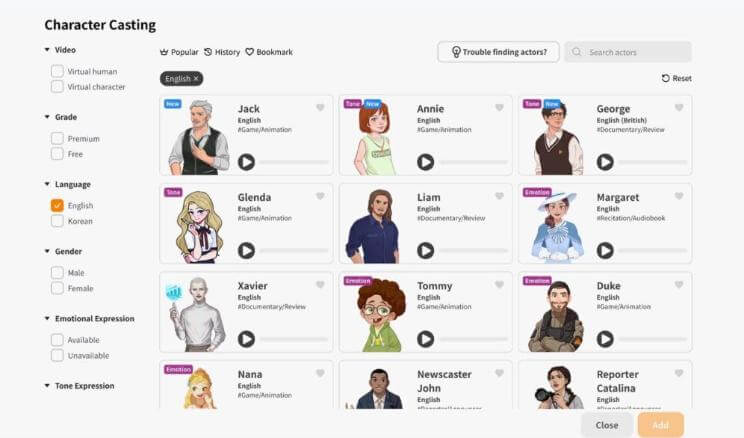 Key Features:
Enables users to create both AI-generated voiceovers and videos.

You have the ability to customize your voice styles to match your desired tone and style.

Allows you to control the emotions and tones of your narrative.

Typecast offers other tools such as subtitles, transitions, custom virtual human, and custom background options to enhance your creations.
Part 4: FAQs about AI Joe Rogan Voice
1. What is the AI Joe Rogan Voice, and how is it created?
The AI Joe Rogan Voice is a computer-generated voice designed to sound like the American comedian and podcast host, Joe Rogan. It is created using text-to-speech (TTS) technology that analyzes recordings of Joe Rogan's voice and then synthesizes new speech using complex algorithms and deep learning techniques.
2. Can the Joe Rogan AI Voice be used for commercial purposes?
The use of the Joe Rogan AI Voice for commercial purposes, such as in advertisements or video games, may require obtaining proper licensing and permissions from the creators of the voice or the owner of Joe Rogan's likeness. Without proper licensing, commercial use of the AI Joe Rogan Voice may result in legal action for copyright infringement or misrepresentation.
3. Can I use the Joe Rogan AI Voice to create deepfake videos?
The use of AI Joe Rogan Voice to create deepfake videos is highly discouraged and may even be illegal in some jurisdictions. Deepfake videos created using the AI Joe Rogan Voice can easily be misused to spread misinformation, propaganda, or to defame people. The creators of the AI Joe Rogan Voice have warned against using their technology for malicious purposes.
Conclusion
The Joe Rogan AI voice is a game-changing technology with exciting potential for content creation and immersive user experiences, especially in the media and entertainment industries. With the iMyFone VoxBox, the text can be convert into natural-sounding and realistic Joe Rogan voiceover. So get Joe Rogan text-to-speech voice for free now!