Would you like to have Joe Rogan AI voice in his podcast? It's very simple, you can use the voice generator to create content with his voice, helping you use it for podcasts, audiobooks, game commentary, and more. This way your content will be more convincing to the audience. Now read below to learn about text to speech voice generators to make Joe Rogan voice in this article
Listen to The AI Joe Rogan voice generated by VoxBox,which also supported you to clone other voices.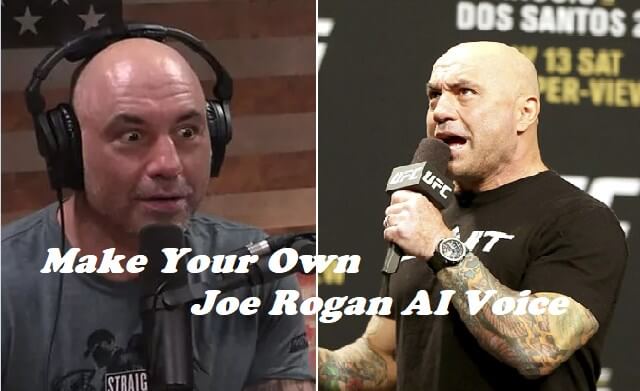 Part 1: Who is Joe Rogan?
Joe Rogan is a famous American comedian, podcast host, actor, and MMA commentator. Rogan became a stand-up comedian in the late 1980s and early 1990s, he has performed in various clubs and venues across the United States.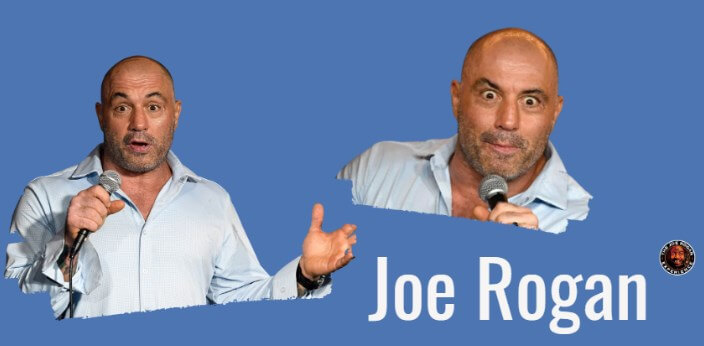 From 2001 to 2006, he served as the host of the television show "Fear Factor." In 2009, Rogan started his own podcast called The Joe Rogan Experience, which quickly became one of the most popular podcasts in the world. He has also served as a commentator for the Ultimate Fighting Championship (UFC), one of the largest mixed martial arts organizations in the world.
In addition to his entertainment career, Rogan is known for advocating for a variety of controversial topics such as drug legalization, health and fitness, and conspiracy theories.
Part 2: How About Joe Rogan Voice?
Joe Rogan's voice is deep and sonorous, and his speaking style is relaxed and conversational. You can hear and become familiar with Joe Rogan's voice on his podcast, because he often engages in lengthy conversations with guests on a variety of topics. Joe Rogan has a fun voice that keeps listeners focused on his podcast content.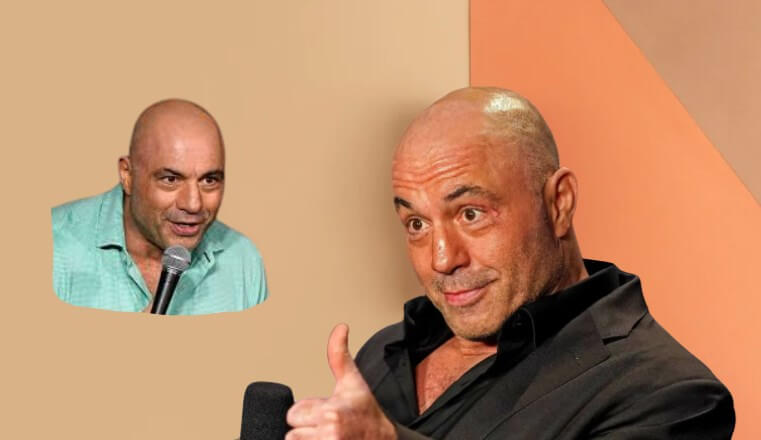 Part 3: How To Make Joe Rogan AI Voice for Realistic TTS Free?
In this section, we will be discussing the first text to speech tool that can generate Joe Rogan AI voice. We will learn some features of VoxBox that make it a favorable choice.
1. iMyFone VoxBox – Top Joe Rogan Voice AI Generator
iMyFone VoxBox is a versatile voice generator that helps you get a realistic Joe Rogan AI voice, providing 2,000 free letters for you to create voiceovers through text-to-speech. You can use Joe Rogan's voice for podcasts, audiobooks, commentary and more. This tool is easy to use and it is can be accessed by users on both computer and mobile systems.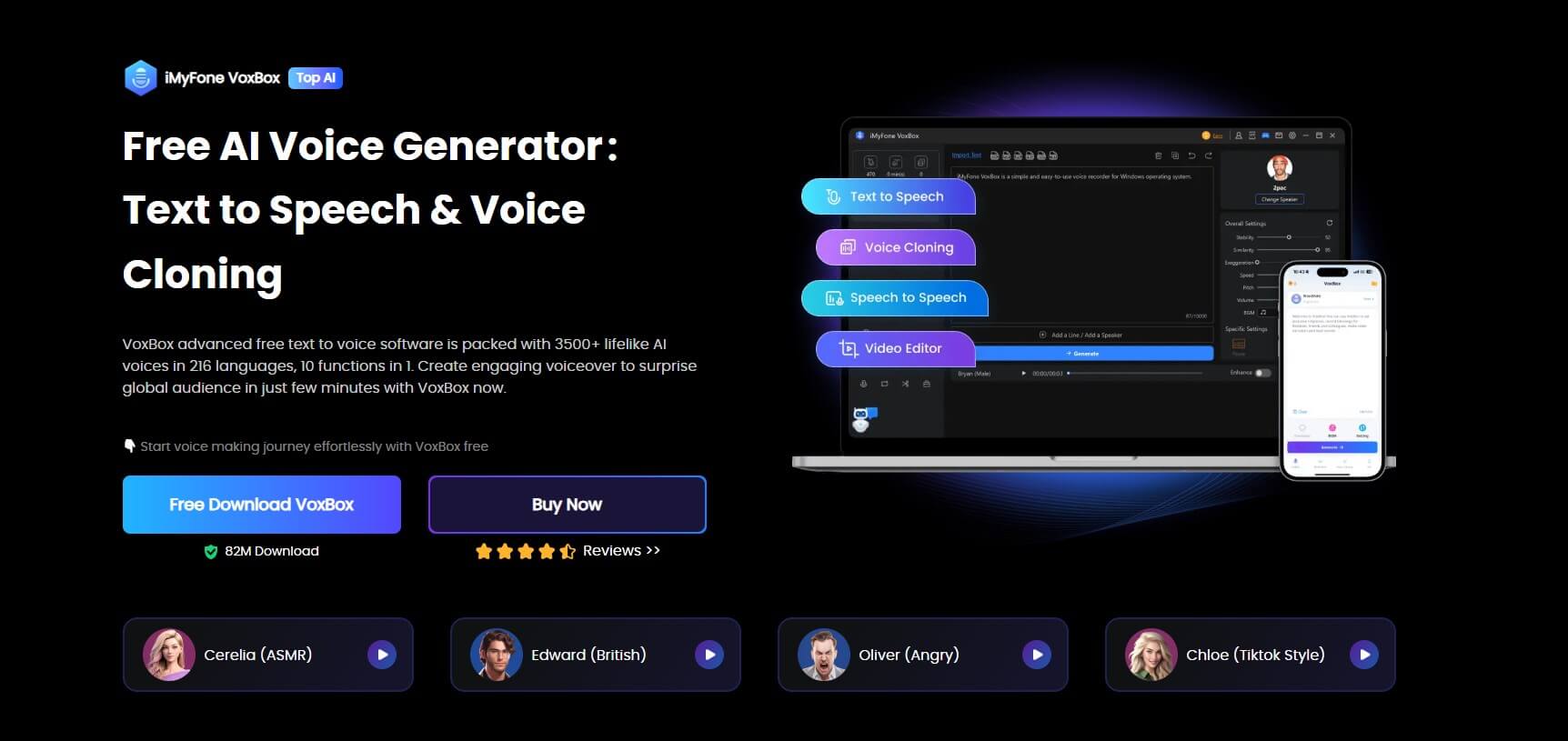 How to Make Joe Rogan AI Voice:
Step 1: Download VoxBox on iMyfone website, Then Install.
Step 2: Click "Change Speaker", select voice Joe Rogan from voice option and enter your desired text. Next click on the Convert button to generate the audio file.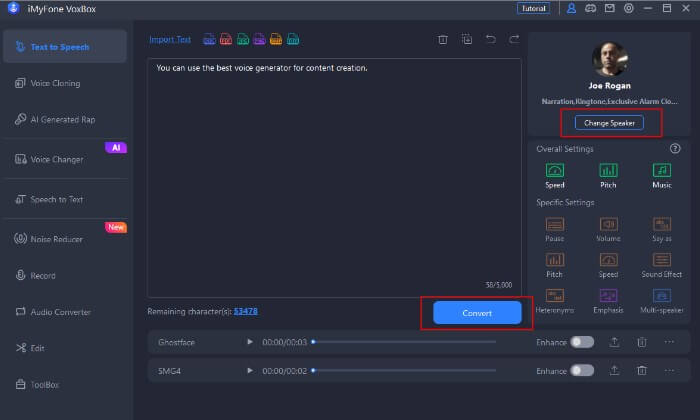 Step 3: And VoxBox offers noise removal function, tap "Enhance" if you need. Finally download the file in your preferred format.
Key Features:
With access to over 3200 unique voices, including voice actors such as James Earl Jones, this text to speech tool offers a diverse range of options.

Support more than 77 languages and 100 accents.

Character voice effects of multiple professions, like sports announcer, president, singer and more.

Export your audio files in a variety of formats with ease.

New function of voice cloning gives users a great experience.

The AI Joe Rogan voice generator is user-friendly, with an easy-to-navigate interface.
Part 4: Other Text-to-Speech Voice Generators Get Joe Rogan AI Voice
Here you can know other Joe Rogan voice text to speech generators for high-quality voiceovers
1. Fakeyou
FakeYou is an online text to speech generator that you can make natural AI Joe Rogan voice easily. It is supported by the community and is considered one of the best in its class. It offers 2,400 voices that can be used for TTS without any cost. The web is free and open-source, allowing you to convert as much text into speech as needed.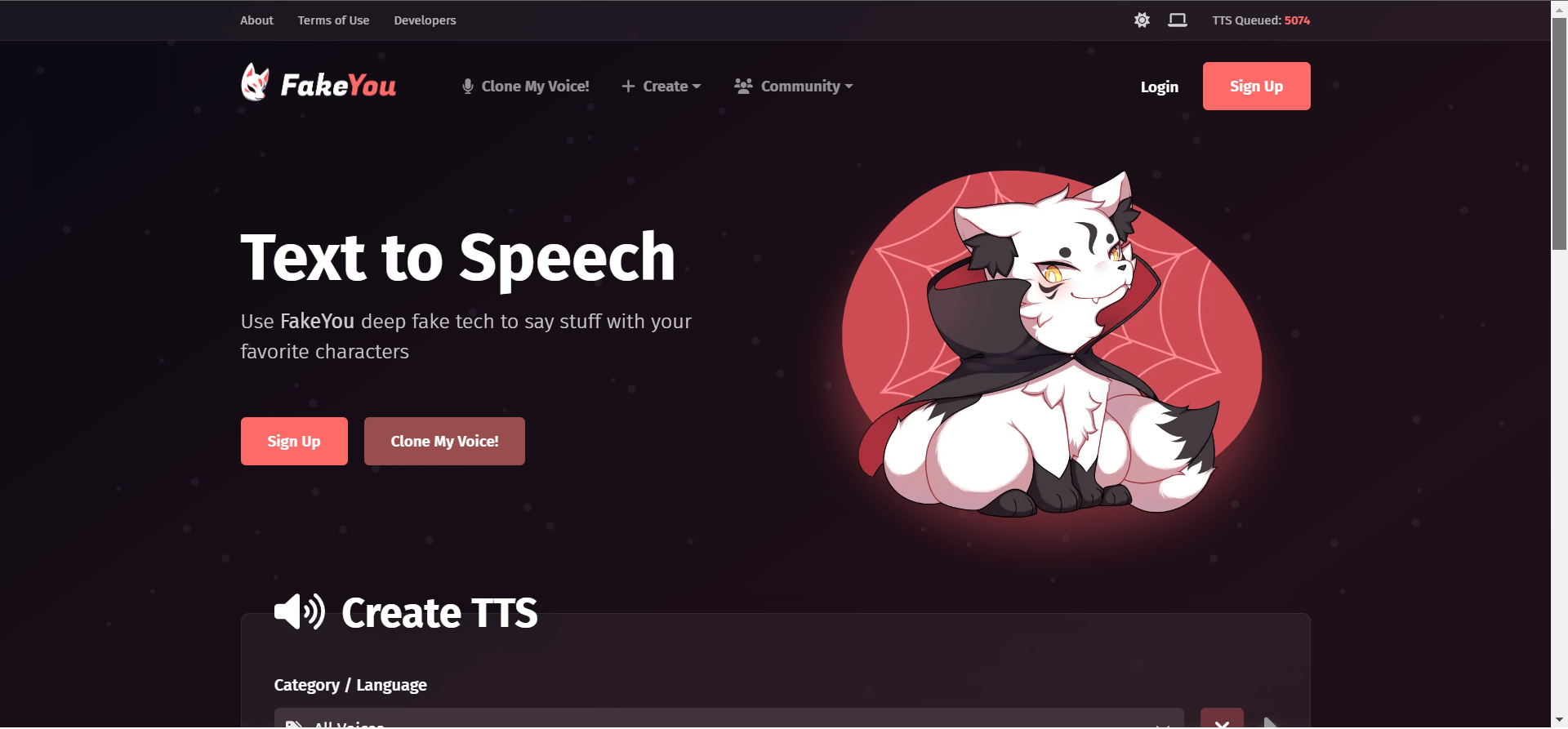 Key Features:
Adjust options for more lifelike Joe Rogan's speech.

Over 2,000 voices to choose from.

It also can do an voiceover on TikTok.

A powerful API technology.
2. Typecast
Another online text-to-speech support AI-generated Joe Rogan voice is Typecast. This tool also provides various unique features that you can use. Additionally, it has the capability of generating AI-powered videos, allowing you to create your own videos using this tool.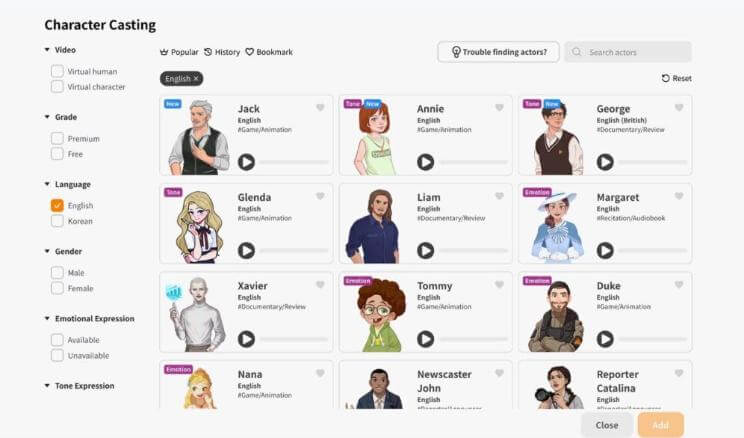 Key Features:
Enables users to create both AI-generated voiceovers and videos.

You have the ability to customize your voice styles to match your desired tone and style.

Allows you to control the emotions and tones of your narrative.

Typecast offers other tools such as subtitles, transitions, custom virtual human, and custom background options to enhance your creations.
Part 5: FAQs about AI Joe Rogan Voice
1. How to create Joe Rogan voiceover?
You can use voice generators that we recommended above to generate Joe Rogan voice, just need to choose the voice and input the text you want to convert, the dubbing will be generated.
2. Can the Joe Rogan AI voice be used for content creation?
Yes, it is allowed to use his sounds in your own projects. You can make use of his voice for book reading, reporting, anouncing, etc., elevating your content quality.
3. How accurate can I generate a Joe Rogan AI voice?
VoxBox provide a 100% accurate Joe Rogan voice like Joe Rogan himself talking.
Conclusion
If you're a fan of Joe Rogan's comedy or podcasts, getting his distinctive voice through AI will make your projects richer and more interesting.
With the iMyFone VoxBox, the text can be convert into natural-sounding and realistic Joe Rogan voiceover. So get Joe Rogan text-to-speech voice for free now!