Have you ever wondered what it would be like to hear your words spoken in the enchanting voice of Jennifer Aniston? With powerful AI technology sweeping the world, numerous AI voice generators offer the ability to create a wide range of voices, including renowned American actress Jennifer Aniston, who rose to international fame for her role as Rachel Green on the television sitcom Friends from 1994 to 2004.
In this article, we will explore some of the most efficient software and online tools that enable you to utilize an AI voice generator to produce a voice resembling Jennifer Aniston's, allowing you to make him say anything you desire.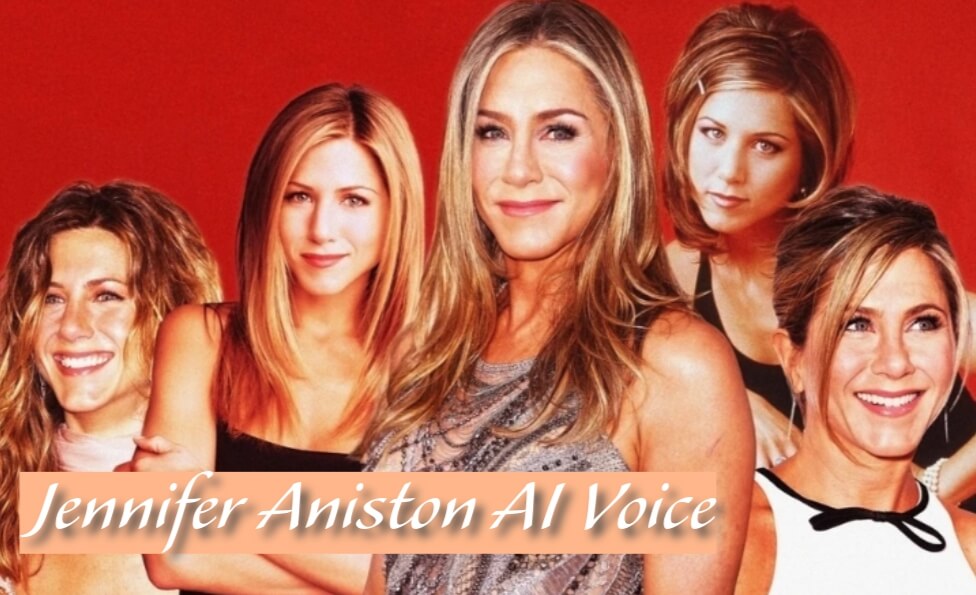 Part 1: Basic Info about Jennifer Aniston Voice
Born on February 11, 1969, Jennifer Joanna Aniston is a renowned American actress and producer. Her portrayal of Rachel Green in the popular television sitcom Friends, which aired from 1994 to 2004, catapulted her to global stardom. For her outstanding performance, she received prestigious accolades including Primetime Emmy, Golden Globe, and Screen Actors Guild awards. As her career advanced in the 1990s, she emerged as one of the highest-paid actresses worldwide.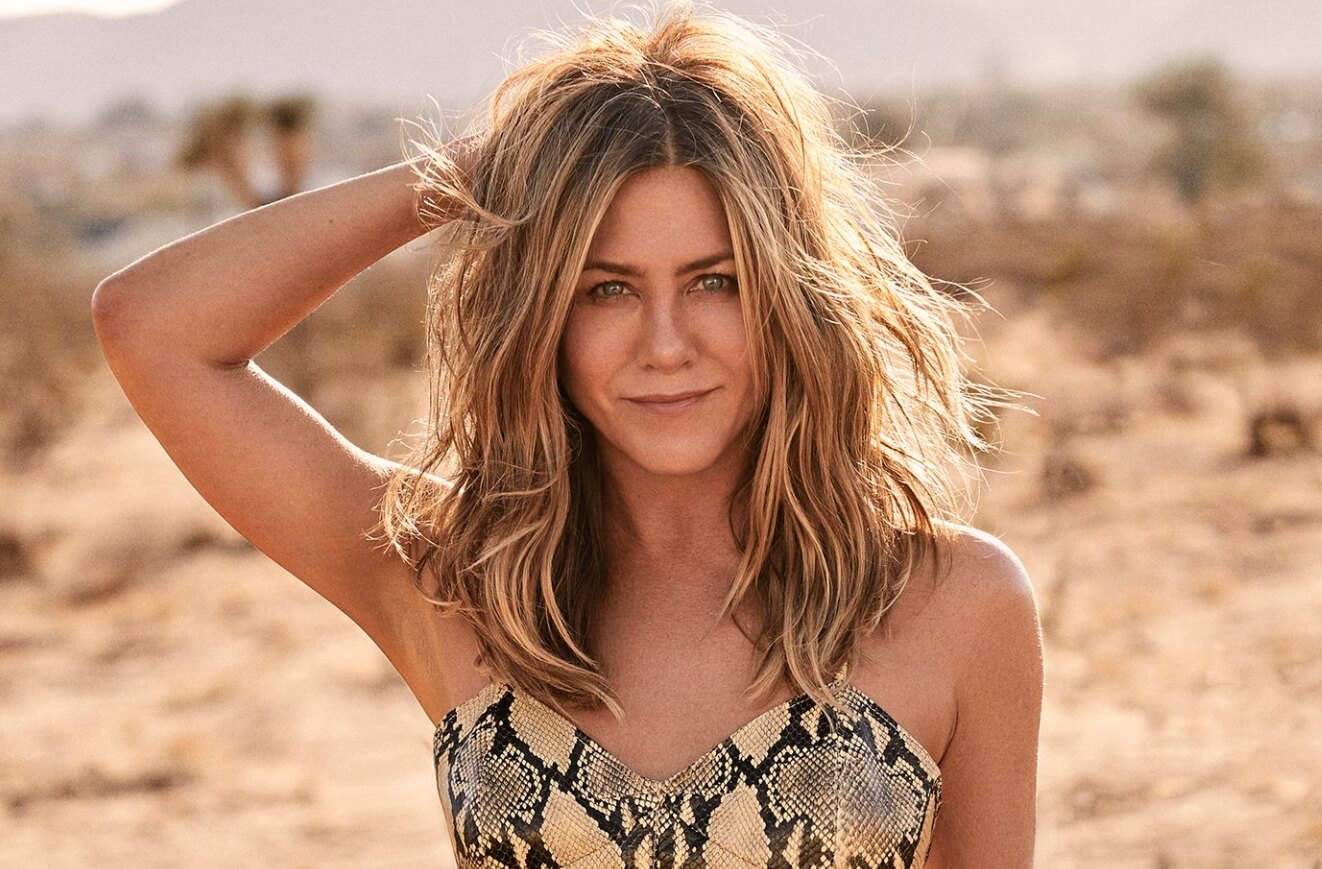 In the past few years, significant advancements have been made in AI voice generation technology, enabling the replication of Jennifer Aniston's voice. This development provides fans with a distinctive opportunity to engage with her thoughts and messages in a novel and immersive manner.
Part 2: Why People Want to Get Jennifer Aniston AI Voice and Its Characteristics?
The aspiration to develop a deep fake voice of Jennifer Aniston arises from the fascination with replicating her distinct vocal attributes and the wide-ranging advantages it offers across diverse industries.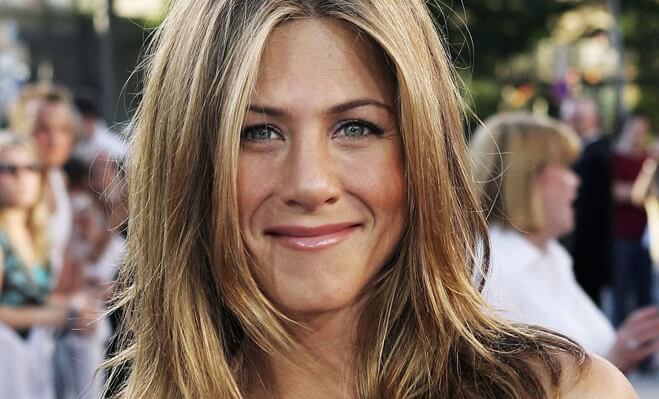 Benefits:
Experiencing Jennifer's Distinctive Voice: Jennifer Aniston's distinctive voice is highly captivating, and replicating it allows individuals to experience the familiarity and charm associated with her unique vocal characteristics.

Engaging with Jennifer: With a massive fan base, recreating Jennifer Aniston's voice with AI provides an immersive way for fans to engage with her, like using Jennifer's voice to covert text to speech for dubbing.

Industry Potential: It can be used to create realistic voiceovers to endorse products in advertising, providing engaging experiences for audiences and learners alike.

Entertainment Usage: Jennifer's AI voice can be used to dub your own video for entertainment, or being utilized while playing video games, serving as a powerful tool to make pranks.
Jennifer Aniston's voice is characterized by a warm and melodic tone that creates a soothing and pleasant listening experience. With clear articulation and a smooth delivery, her voice carries a friendly and approachable vibe that instantly connects with listeners. It is expressive and emotionally engaging, allowing her to convey a range of emotions with authenticity.
Part 3: How to Create Jennifer Aniston Voice with AI?
1) iMyFone VoxBox- TTS Generator with Voice Cloning
If you want to obtain a genuine and lifelike Jennifer Joanna's voice through Text-to-Speech (TTS) technology, VoxBox is an excellent option. It boasts over 3200 voices in 46 languages, VoxBox provides an AI voice generator that can perfectly clone anyone's voice, with no exception for replicating the distinct vocal characteristics of Jennifer Aniston.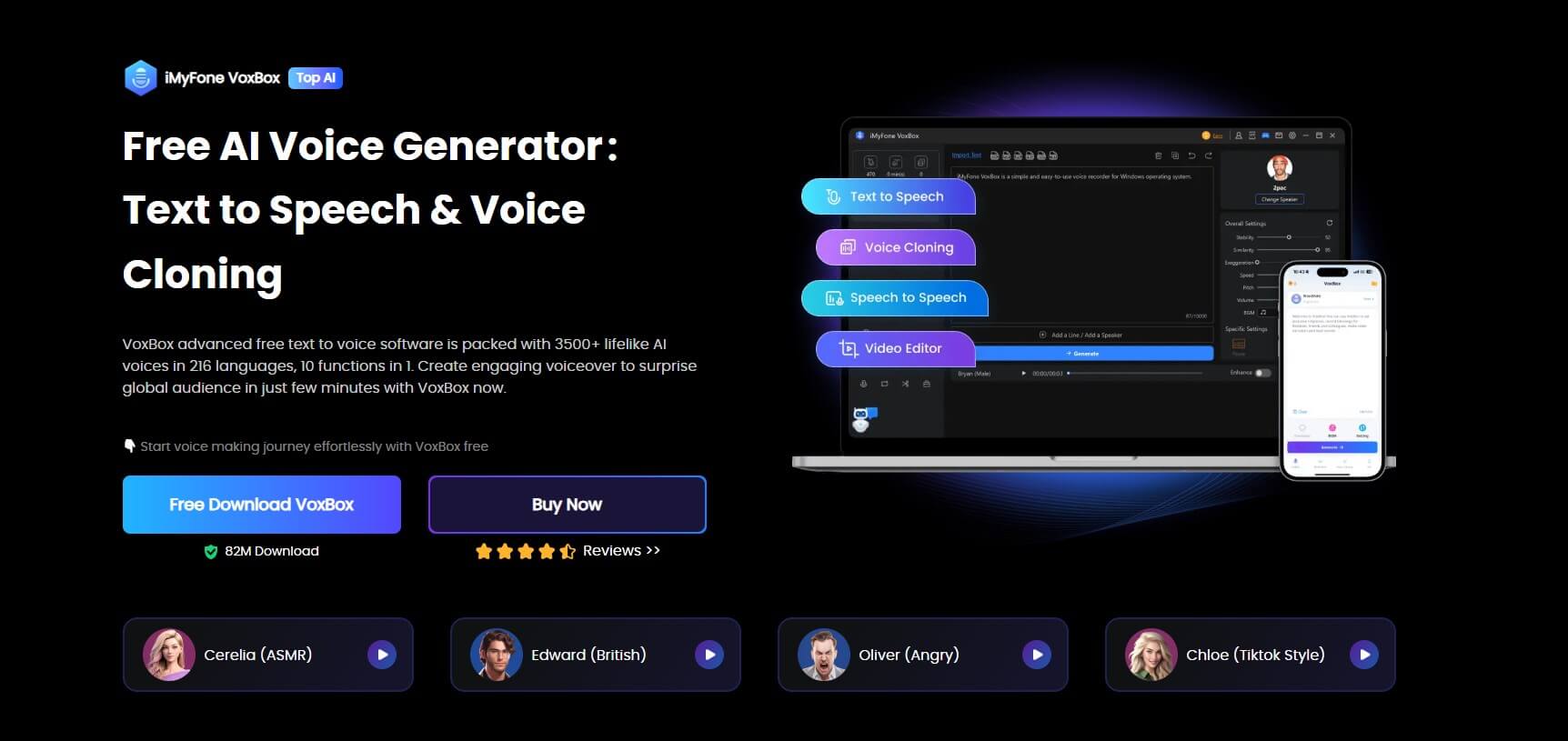 How To Make Jennifer Joanna's Voice with AI Voice Generator?
Step 1: Download and install VoxBox, click on "Voice Cloning", and then upload Jennifer's audio to clone, and then wait a min. You can get her voice.

Step 2: Click the "Text to Speech". Type the Cloned Voice name like Jennifer's to choose and then enter text to convert.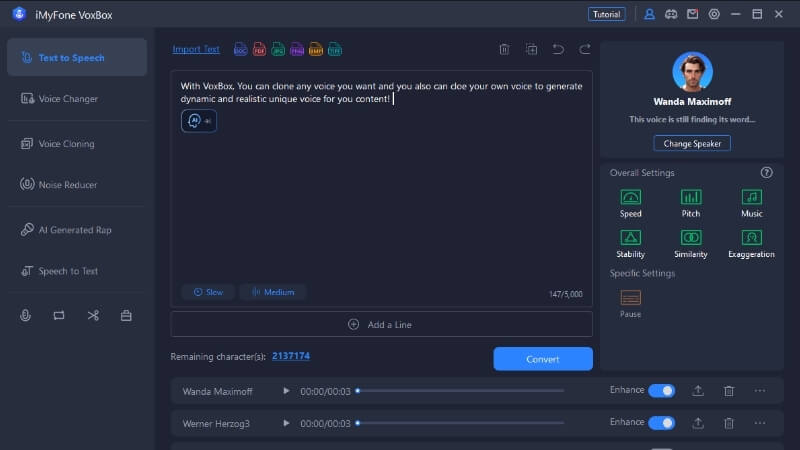 Step 3: Click the "Convert" button to export the voiceover.
Key Features:
Boasting a Variety of Artist Voices, VoxBox offers a diverse range of ready-to-use popular artist voices.

Equipped with over 3200+ voices available in 46+ languages, VoxBox provides you with a vast array of options for dubbing purposes.

You are allowed to export your generation in multiple formats, such as MP3, WAV, etc.

VoxBox prioritizes your security with advanced measures while ensuring fast processing,

Its powerful text-to-speech and voice cloning features can satisfy all your voice generation needs.
2) Murf.ai
Murf AI's AI Voice Generator provides you with over 120+ text-to-speech voices in 20+ languages,and it can effortlessly transform text into studio-quality voices. Moreover, users can easily customize pitch, punctuation, and emphasis. This allows for personalized and impactful AI voiceovers that cater to individual preferences and requirements.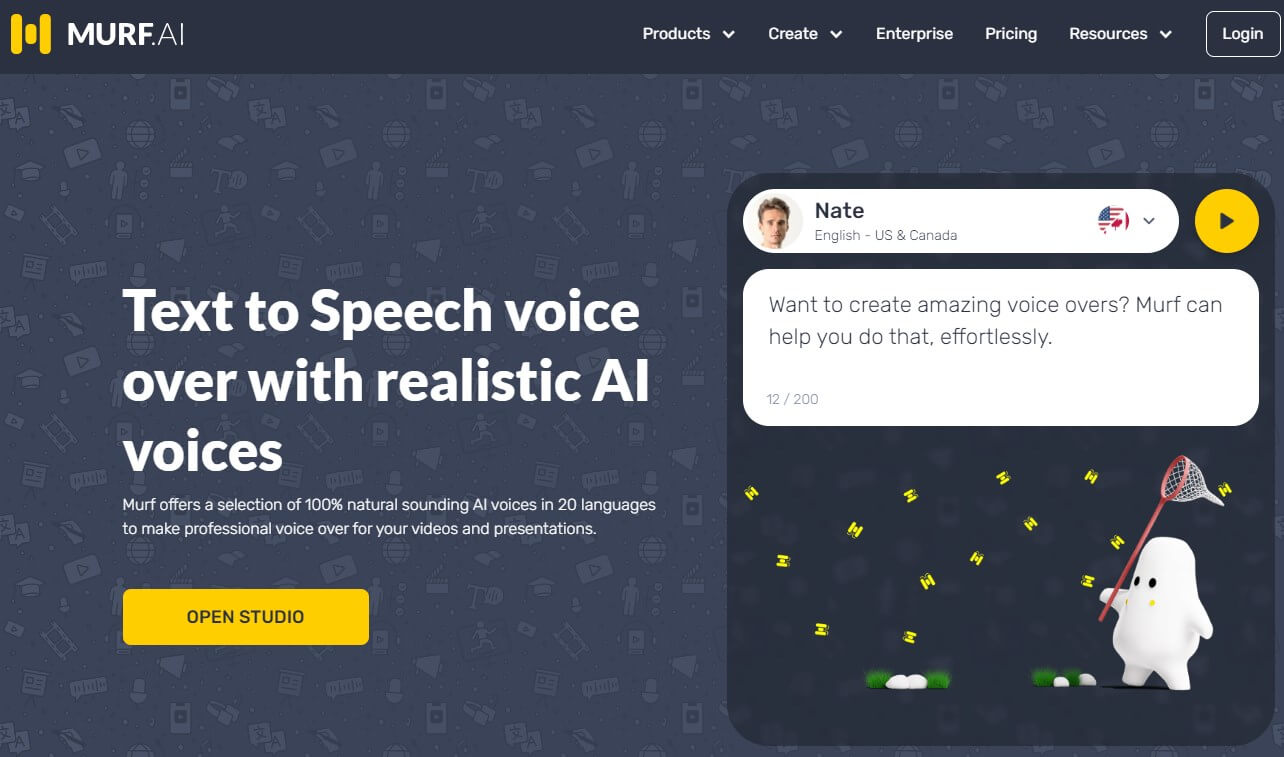 Features:
Instant Text-to-Voice Conversion: Effortlessly convert text into voice in a matter of seconds.

Extensive Voice Library: Gain access to a vast selection of over 120+ realistic text-to-speech voices, spanning 20 languages, to find the perfect fit for your AI voiceover needs.

Versatile Applications: Suitable for a wide range of applications, including promotional videos, explainer videos, e-learning content, podcasts, and more.

Voice Customization: Users can adjust pitch, punctuation, and emphasis to personalize the AI voices and convey messages in desired ways.
3) Play.ht
Play.ht is an powerful online tool for creating a Jennifer Aniston AI voice using Text-to-Speech (TTS). With a wide selection of 907 AI voices available in 142 languages and accents, users can effortlessly generate natural-sounding speech audio that closely resembles Jennifer Aniston's voice.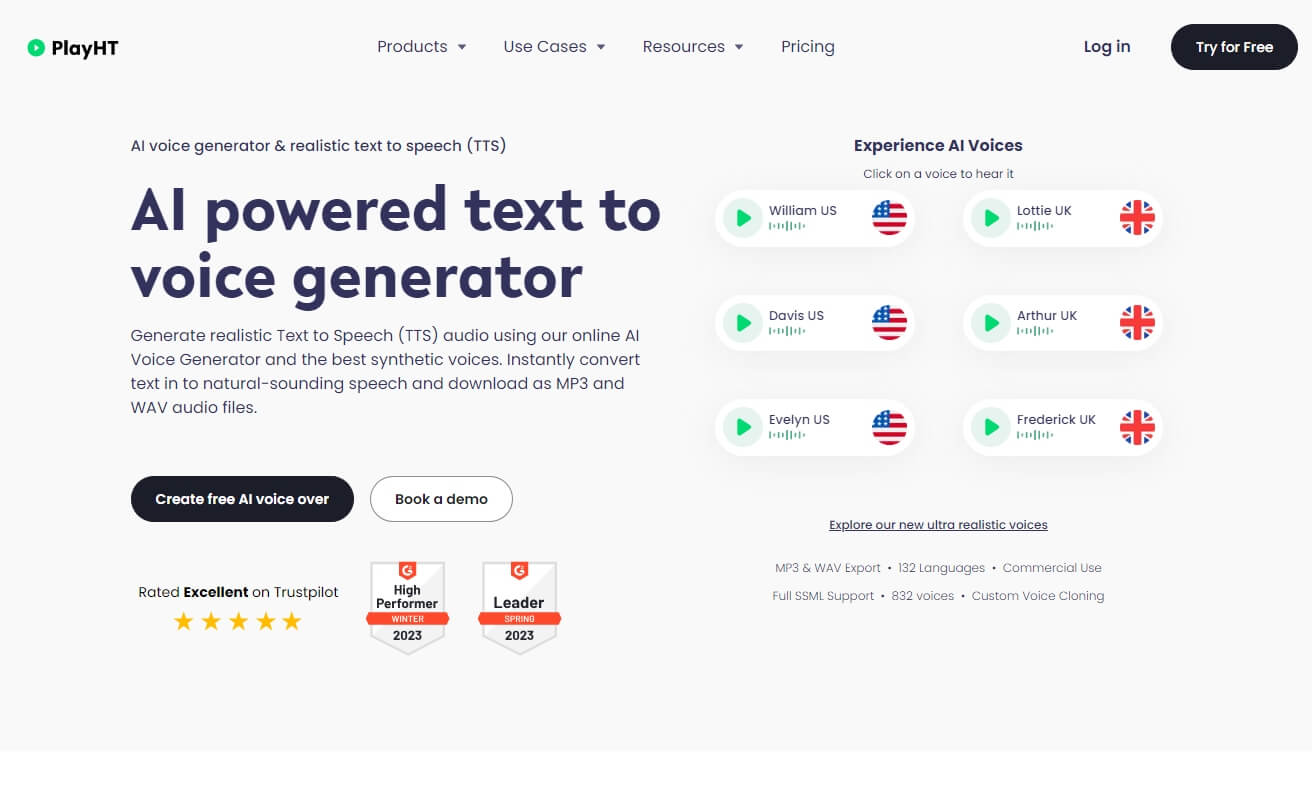 Features:
It boasts 829 natural-sounding Text-to-Speech voices encompassing 142 languages and accents.

It can enhance the voices with expressive emotional speaking styles to deliver a more engaging and lifelike experience.

It can blend different voices within the same audio file for varying sentences.

It supports refining the voice tone by fine-tuning parameters such as Rate, Pitch, Emphasis, and Pauses to suit your specific needs.
Bonus Tips
For the step-by-step tutorial of generating Jennifer Aniston's ai voice with Play.ht, you can refer to that of Voxbox. The only difference is that Play.ht is an online tool.
Part 4: Most Popular Jennifer Aniston Movies and TV Shows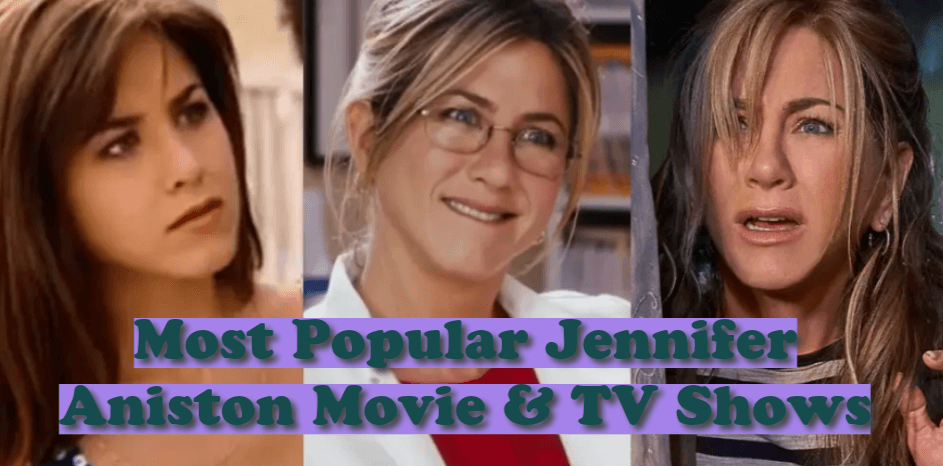 "Friends" (TV Series, 1994-2004): "Friends" follows a group of six friends navigating their personal and professional lives in New York City, offering a perfect blend of comedy, romance, and unforgettable moments.
"Marley & Me" (2008): The film explores the ups and downs of their life with Marley, touching upon love, family, and the unconditional bond between humans and pets.
"The Break-Up" (2006): Jennifer Aniston stars opposite Vince Vaughn in this romantic comedy about a couple who, after a bitter breakup, refuse to give up their shared condominium.
"Along Came Polly" (2004): In this romantic comedy, Jennifer Aniston plays Polly Prince, a free-spirited woman who enters the life of a cautious and risk-averse man, portrayed by Ben Stiller.
"Horrible Bosses" (2011): Jennifer Aniston delivers a memorable performance as Dr. Julia Harris, a sexually aggressive dentist, in this dark comedy.
Conclusion
With the advent of AI technology, the possibility of generating deep fake voices of celebrities, including the highly acclaimed actress Jennifer Aniston, has emerged. The desire to replicate Jennifer's distinctive vocal traits, coupled with the multitude of advantages it brings to the realms of entertainment, advertising, and more, has ignited a growing interest in creating a deep fake voice of Jennifer Aniston.

As AI continues to advance, the potential benefits offered by synthetic AI voices hold great promise for revolutionizing various industries and delivering unparalleled experiences for individuals. For a realistic Jennifer Aniston voice, consider exploring the iMyFone VoxBox-AI voice generator.