The desire to obtain Travis Scott's voice through an AI voice generator stems from his immense popularity and unique artistic style. Travis Scott's distinct voice and delivery have captivated fans worldwide, making him a prominent figure in the music industry. With the Travis Scott AI voice generator, fans can now recreate his iconic voice for their own projects, including Travis Scott, covers or original compositions.
This innovative tool allows users to harness the power of AI technology to generate realistic and expressive Travis Scott-style vocals, providing an avenue for fans and aspiring artists to embody his energy and create music that resonates with his signature sound.
Tips
Listen the
Travis Scott AI Voice
Generated By VoxBox

Part 1:Basic Info about Travis Scott
Travis Scott, born Jacques Berman Webster II, is an American rapper, singer, songwriter, and record producer. Known for his distinctive sound and energetic performances, Travis Scott has become a prominent figure in the music industry.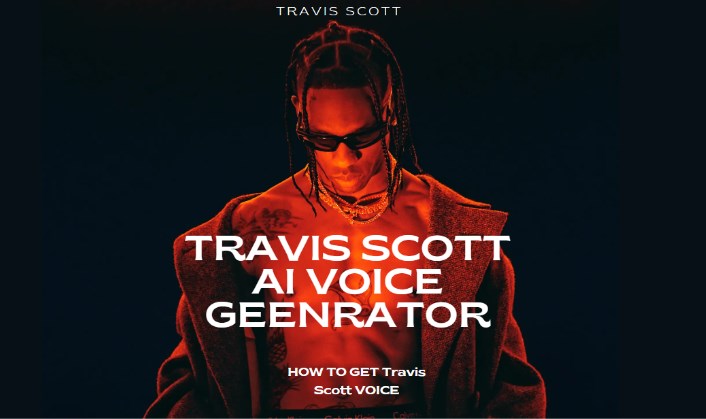 He gained widespread recognition with his debut studio album, "Rodeo," and subsequent releases like "Astroworld" and "Birds in the Trap Sing McKnight." Travis Scott is known for his atmospheric beats, autotuned vocals, and introspective lyrics, often exploring themes of hedonism, fame, and personal experiences. His collaborations with various artists and his dynamic live shows have solidified his position as a leading force in contemporary hip-hop and popular music.
Part 2: How To Make Travis Scott Voice with AI Generator?
1) VoxBox- AI-Generated Voice
VoxBox, an impressive AI voice generator, utilizes advanced Text-to-Speech (TTS) and voice cloning technology to recreate the captivating voices of renowned artists like Travis Scott, Blackpink, Juice Wrld, The Weeknd, and more.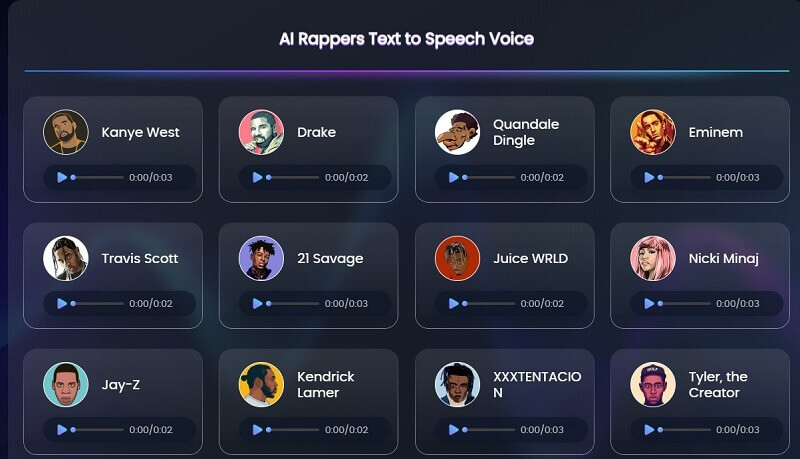 How to Get Travis Scott's AI Voice With TTS:
Step 1: Downlaod VoxBox and install it, then open it, and click on "Voice Cloning" you can upload the audio,and then wait a mins. you can get the cloned voice

Step 2: Then select the "Text to Speech" in the left side.
Step 2: Type rapper voice you cloned like Travis Scott , or other rapper, and then enter text to convert.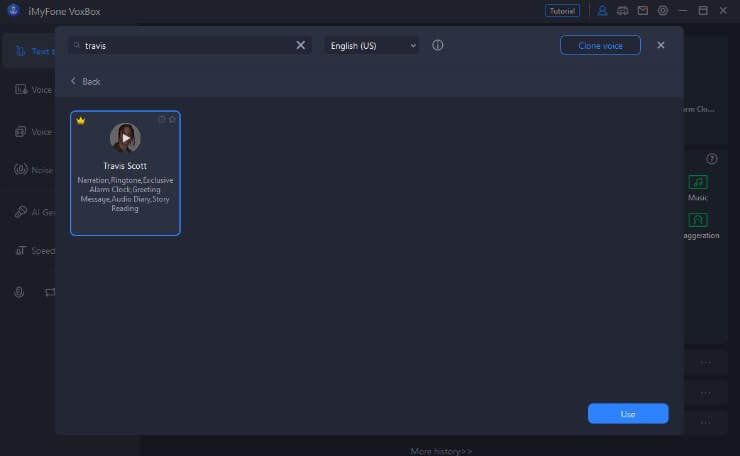 Step 3: Click the "Convert" button to export the voiceover.
Features:
3200+ Voices: Choose from a vast collection of voices, including popular rappers, YouTubers, famous characters, and renowned figures like Musk.

Multilingual and Accents: Support for over 100 accents across 46 languages, offering abundant options for users.

Voice Customization: Granting users precise control over voice properties for a personalized experience.

Intuitive Interface: Easy-to-use interface for seamless navigation and smooth user interaction.

Free Trial Version: Try VoxBox for free and explore its capabilities before making a commitment.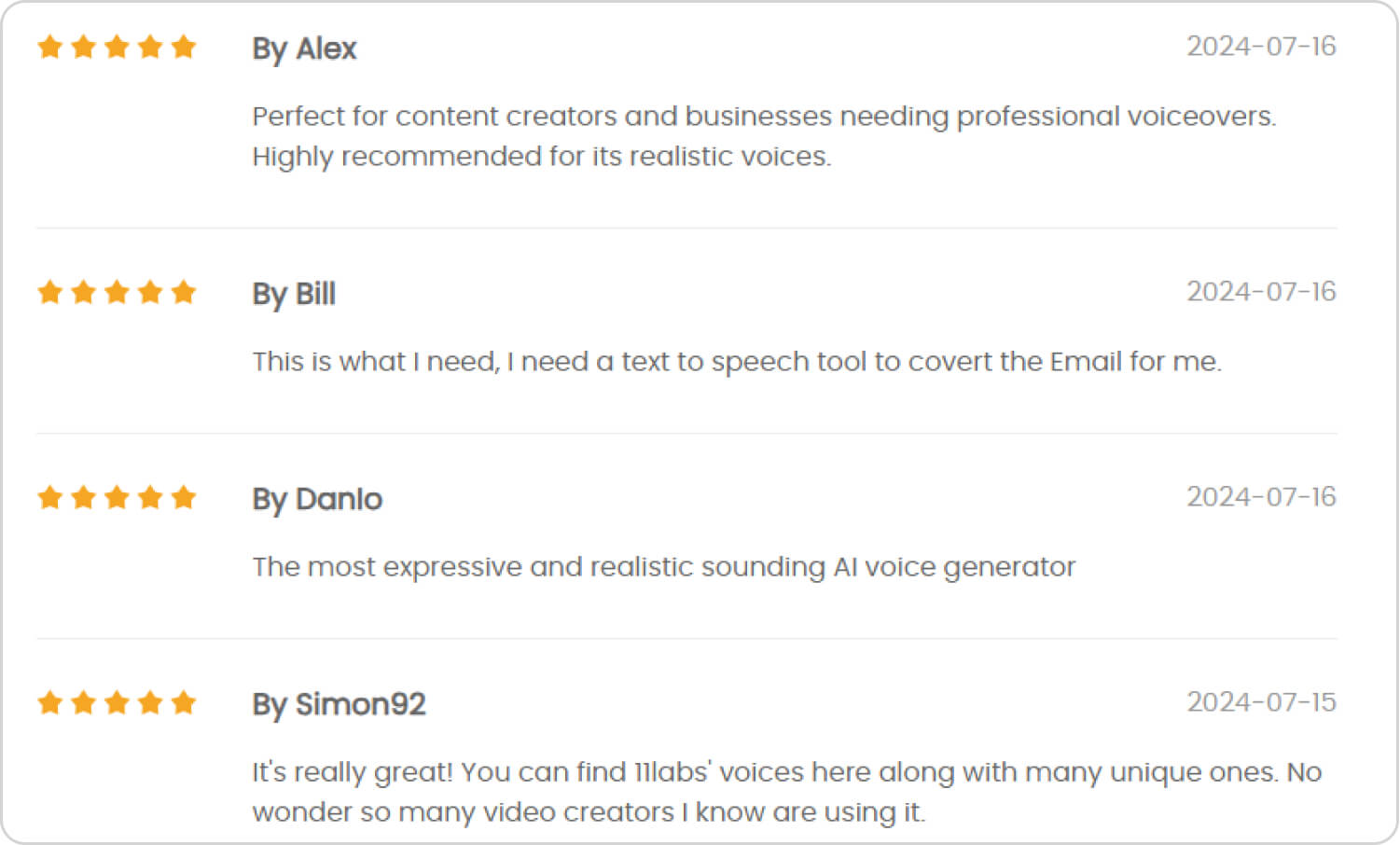 2) Voicify.ai-AI Cover
Voicify is an AI cover generator that revolutionizes music production, allowing users to create high-quality AI covers in seconds using the voices of renowned artists like Travis Scott, Drake, Juice WRLD, Kanye West, and The Kid Laroi.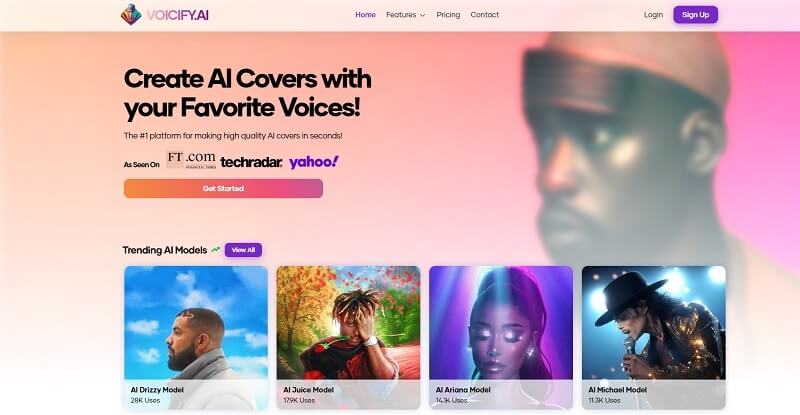 Features:
With Voicify, users can effortlessly generate custom songs using the voices of popular artists like Travis Scott, Drake, Juice WRLD, Kanye West, and The Kid Laroi.

Explore trending artist models, enjoy covers popular on TikTok and YouTube, and create your own AI-generated tracks for free with easy customization options.

Voicify appeals to a wide range of users, from music enthusiasts to aspiring artists seeking a user-friendly platform for their creative expressions.
How to Make Travis Scott AI Songs
Step 1: Sign Up for a Voicify AI Account

Step 2:Pick the Ideal Voice Model.

Step 3:Submit Your File.

Step 4: Customize Your AI Travis Scott Song
Part 3: Top AI Cover Song About Travis Scott 2023
1.Travis Scott - Life Is Good (AI Cover)
2.Travis Scott - Viva La Vida (AI Cover) *BEST VERSION
3.Travis Scott - How's It Taste (AI COVER)
4.Travis Scott - UP [AI Cover]
5.Travis Scott - Rockstar (AI Cover)
Conclusion
In conclusion, the Travis Scott AI voice generator offers a remarkable opportunity for fans and aspiring artists to channel the unique essence of Travis Scott's voice.

With VoxBox, you can effortlessly generate realistic and expressive vocals, enabling you to create your favorite artist covers, and original compositions, or explore new musical horizons. Get VoxBox now and embark on a transformative journey of creating music with the mesmerizing Travis Scott AI voice.