The name "Moist Critical" might ring a bell. The YouTube personality and Twitch streamer, whose real name is Charlie White, has amassed a large following with his humorous and entertaining content.
In this article, we'd give three effective methods to achieve a realistic Moist Critical AI voice for your content, whether it's YouTube videos or Twitch streaming. Add an extra layer of intrigue and entertainment to your creations using the power of AI technology.
Tips
Listen to
Moist CriTiKaL AI Voice
generated by VoxBox

Part 1: Basic Info of Cr1TiKaL
Cr1TiKaL, better other known as MoistCr1TiKaL (pronounced "moist critical"), or penguinz0, also known as Charles White Jr., is a popular American YouTuber, internet personality, and Twitch streamer. He gained widespread recognition for his distinctive deep voice, dry humor, and unique style of commentary. Cr1TiKaL is known for his entertaining and often comedic gameplay videos, where he shares his experiences and thoughts while playing various video games. He has amassed a large following on YouTube, with millions of subscribers, and continues to create content that ranges from gaming to comedic skits. Cr1TiKaL is well-regarded for his down-to-earth personality and his ability to connect with his audience through his genuine and relatable approach.

Part 2: 3 Ways of How To Make MoistCr1TiKaL AI Voice?
1) iMyFone VoxBox-AI Generated Voice
For an authentic MoistCr1TiKaL AI voice, VoxBox is the ideal solution. VoxBox offers an AI voice generator equipped with over 3200 voices in more than 46 languages. With VoxBox, you can effortlessly obtain a real human voiceover that accurately captures the distinctiveness of MoistCr1TiKaL's voice.
How To Get Cr1TiKaL Voice with AI?
Step 1: Downlaod VoxBox and install it, Then select the "Text to Speech" in the left side.
Step 2: Type the Youtuber name like MoistCr1TiKaL to choose and then enter text to convert.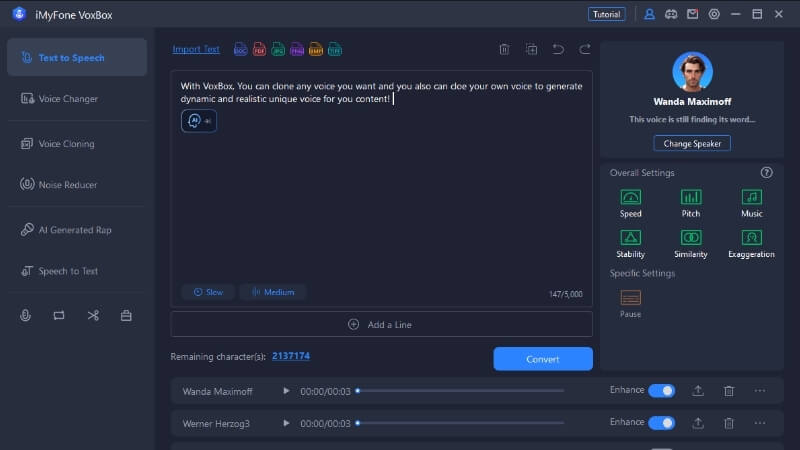 Step 3: Click the 'Convert' button to export the voiceover.
Step 4: If there have no YouTube voices you want and click on "Voice Cloning" you can upload the relevant audio to clone, and then wait a min. you can get the Youtuber voice you want.

Features:
Ultra-natural human voices: Choose from a wide variety of voice types including characters, Twitch streamers, YouTubers, singers, and famous personalities.

Extensive voice options: Access over 3200+ AI voices in 46+ languages with 100+ accents, ensuring natural-sounding speech.

Versatile functionality such as speech-to-speech, voice cloning, text transcription, voice recording, and audio editing.

Fine-tune voice settings like pitch, speed, volume, and more to suit your preferences.

High-quality audio output formats like OGG, WAV, MP3, and others for excellent sound quality.

More scenes applications like business, entertainment, social media, etc.

Experience faster TTS (text-to-speech) and voice cloning processes for increased efficiency.

Enjoy an intuitive and easy-to-use interface that simplifies the voice generation process.
2)Resemble.ai- AI Voice Cloning
Resemble AI provides an advanced Voice Generator and Voice Cloning technology. With this powerful tool to clone the MoistCr1TiKaL AI voice, users can create highly realistic synthetic voices that capture the essence of MoistCr1TiKaL's unique voice. It allows for voice cloning by either uploading existing voice data or cloning one's own voice.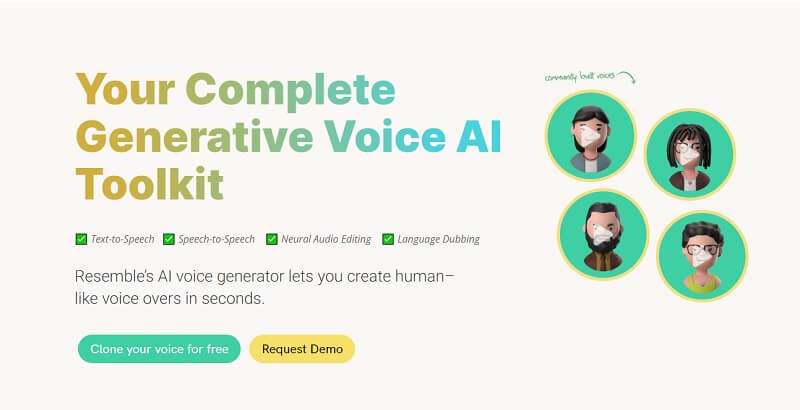 Tips
Steps of How to Clone Similar to VoxBox, but Resemble is an online website
Features:
A powerful tool for creating realistic synthetic voices, including the ability to clone one's own voice or upload voice data.

Create voices in multiple languages for broader accessibility and global reach.

Robust audio editing tool for enhancing and refining synthesized voices.

Integration support: Tools available for integrating voices into games and mobile platforms.

Supported API integration.
3) MagicMic- Change Voice to Cr1TiKaL
With MagicMic's cutting-edge technology, transforming your voice into the distinctive Cr1TiKaL AI voice, also known as MoistCr1TiKaL, is a breeze. This real-time AI voice changer and soundboard software cater to the needs of gamers and content creators, providing them with a versatile tool for enhancing their audio experience. Compatible with various platforms, MagicMic unlocks limitless creative opportunities for social media enthusiasts and streamers alike.
Features:
Explore 225+ voice effects, 600+ voice filters, and 200+ voice memes to transform your voice in countless ways.

Enjoy a wide range of filters tailored to different personas, including singers, Twitch streamers, game characters, and various genders and age groups.

Real-time voice modulation to modify your voice in real-time for voice calls, video chats, and live streams

Platform compatibility with popular platforms like Discord, Skype, Twitch, and other streaming platforms.

Enhance your content with a versatile soundboard that allows you to play custom voice presets and sound effects.

User-friendly interface.
How To Change Voice to Cr1TiKaL with AI?
Step 1: Download and launch MagicMic,configure input and program settings,select the MagicMic virtual audio device.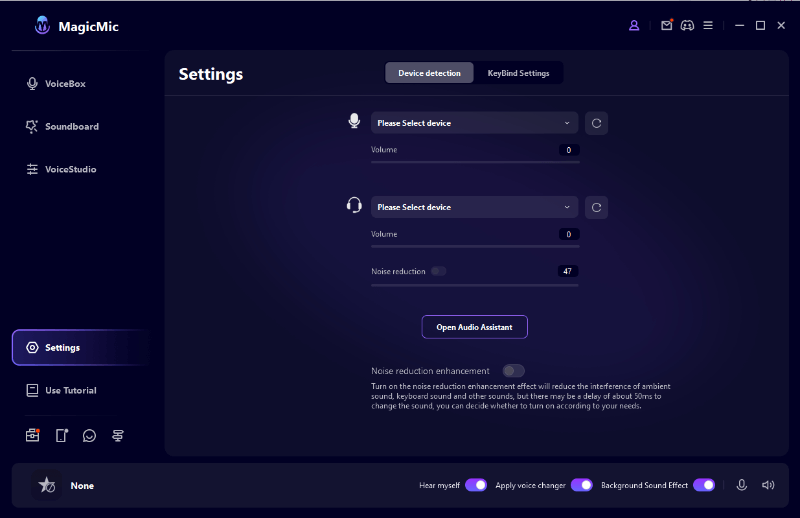 Step 2: Choose Voice and Sound Effects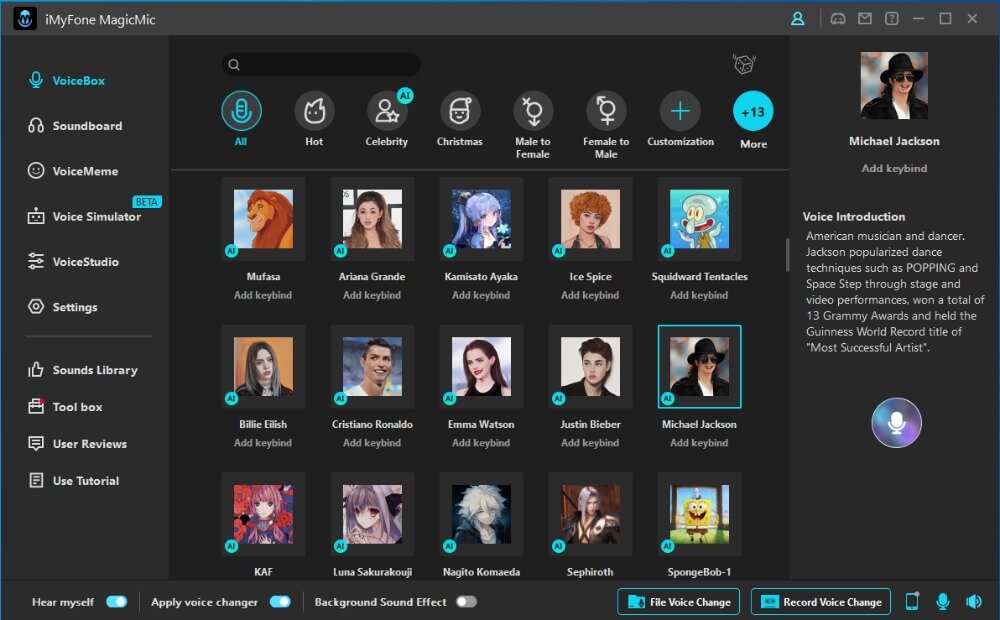 Step 3: Create Your Own AI Voice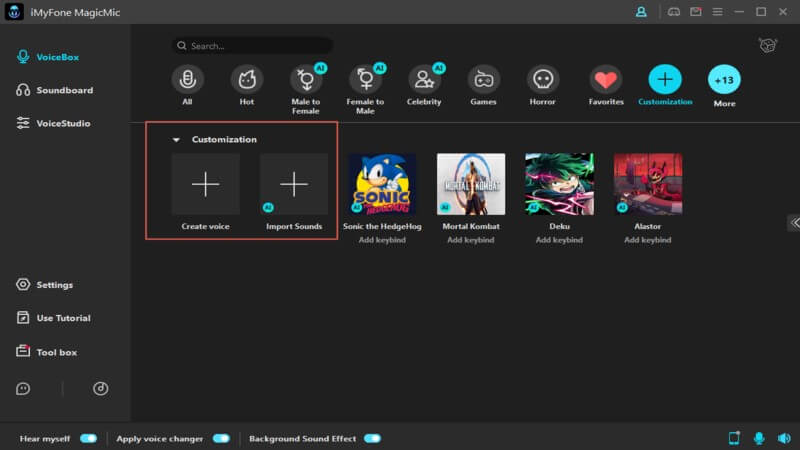 Part 3: Bouns Tips: The Latest News of Moist Critical
Fans have been eagerly anticipating any news about his plans for 2023, and recent reports suggest that they won't be disappointed.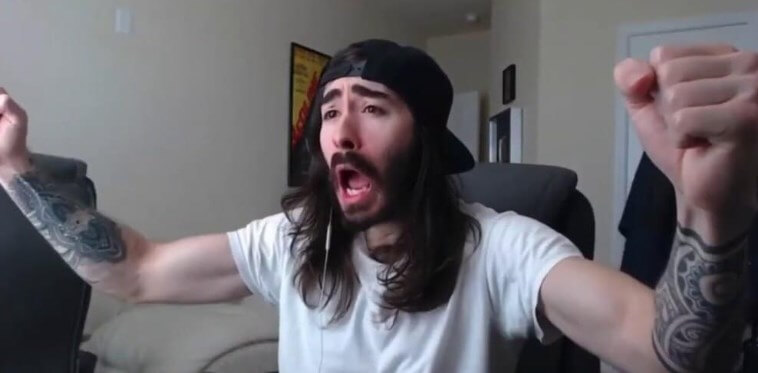 Facts about Cr1TiKaL (Moist Critical) 2023:
Expansion plans: Cr1TiKaL is rumored to be expanding its brand beyond YouTube and Twitch, with potential collaborations with major video game developers.

Collaboration talks: Industry insiders suggest that Cr1TiKaL has been in discussions with game developers, hinting at the possibility of bringing his humor and commentary to more games.

Merchandise launch: There are rumors that Cr1TiKaL is planning to launch his own line of merchandise, including apparel and gaming accessories, catering to the demand of his large fan base.
While details remain undisclosed, Cr1TiKaL has hinted at having exciting plans for his fans in 2023, keeping the anticipation high.With potential collaborations and merchandise in the works, it is expected that Cr1TiKaL's star will continue to ascend in the coming year, offering gamers and fans of humorous commentary plenty to look forward to.
Conclusion
In conclusion, People are eager to obtain a Charlie White (Cr1TiKaL) voice with AI because of his unique style and humorous commentary. Experience it for yourself with VoxBox, the Charlie White AI voice generator, and unlock endless creative possibilities for your content. Try iMyFone VoxBox today!