Messi is a global icon, and his voice has a massive following. Many people want to use his voice for various purposes, such as video narration, commercials, and even personal projects.
For passionate Messi enthusiasts, here are some pro voice generators to achieve a mesmerizing Messi AI voice. Elevate your content with Messi-style voiceover, effortlessly."
Part 1:Basic Info of Lionel Andrés Messi
Lionel Andrés Messi, commonly known as Lionel Messi, is an Argentine professional soccer player widely regarded as one of the greatest footballers of all time. Born on June 24, 1987, Messi spent the majority of his career playing for FC Barcelona before joining Paris Saint-Germain in 2021. Known for his exceptional dribbling, vision, and goal-scoring ability, Messi has won numerous individual awards, including seven Ballon d'Or titles. Throughout his career, he has set numerous records and achieved remarkable success both at the club and international level, becoming an iconic figure in the world of football.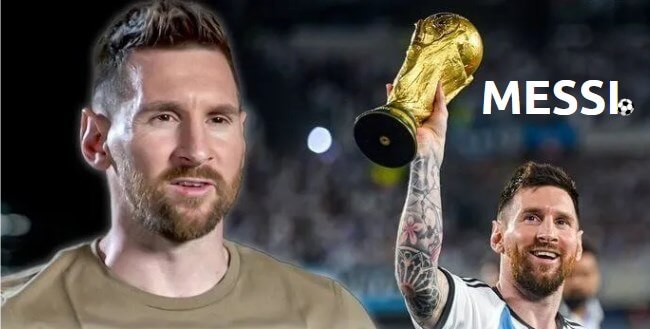 Part 2:Why People Want to Make Messi Deepfake AI Voice?
The world-renowned footballer has a distinctive voice that is instantly recognizable to his fans. However, not everyone has access to his voice, making it difficult for content creators to produce engaging content related to Messi.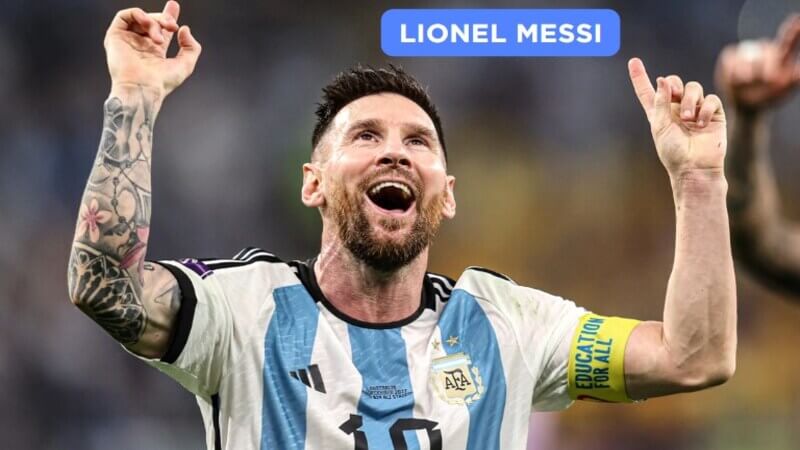 However, recording Lionel Messi's voice is not an easy task, as he is a busy athlete, and his time is limited. Additionally, it may be expensive to hire him for voice-over work, making it inaccessible to ordinary people. This is where deep fake AI voice comes into play. Deepfake AI voice is a type of artificial intelligence that can create realistic human-like voices using a few samples of a person's voice. The technology is gaining popularity, and many content creators are using it to create engaging content. With deep fake AI voice, you can create a Messi voice that sounds like the real Lionel Messi.
Part 3:Tips for Crafting Messi AI Voice for Text to Speech
1) iMyFone VoxBox- AI Voice Generator
To capture the essence of Messi's voice using Text-to-Speech (TTS), VoxBox is the perfect choice. With a wide selection of over 3200 voices available in 46 languages, VoxBox provides an AI voice generator that delivers an authentic and realistic human voiceover, accurately resembling Messi's unique voice characteristics.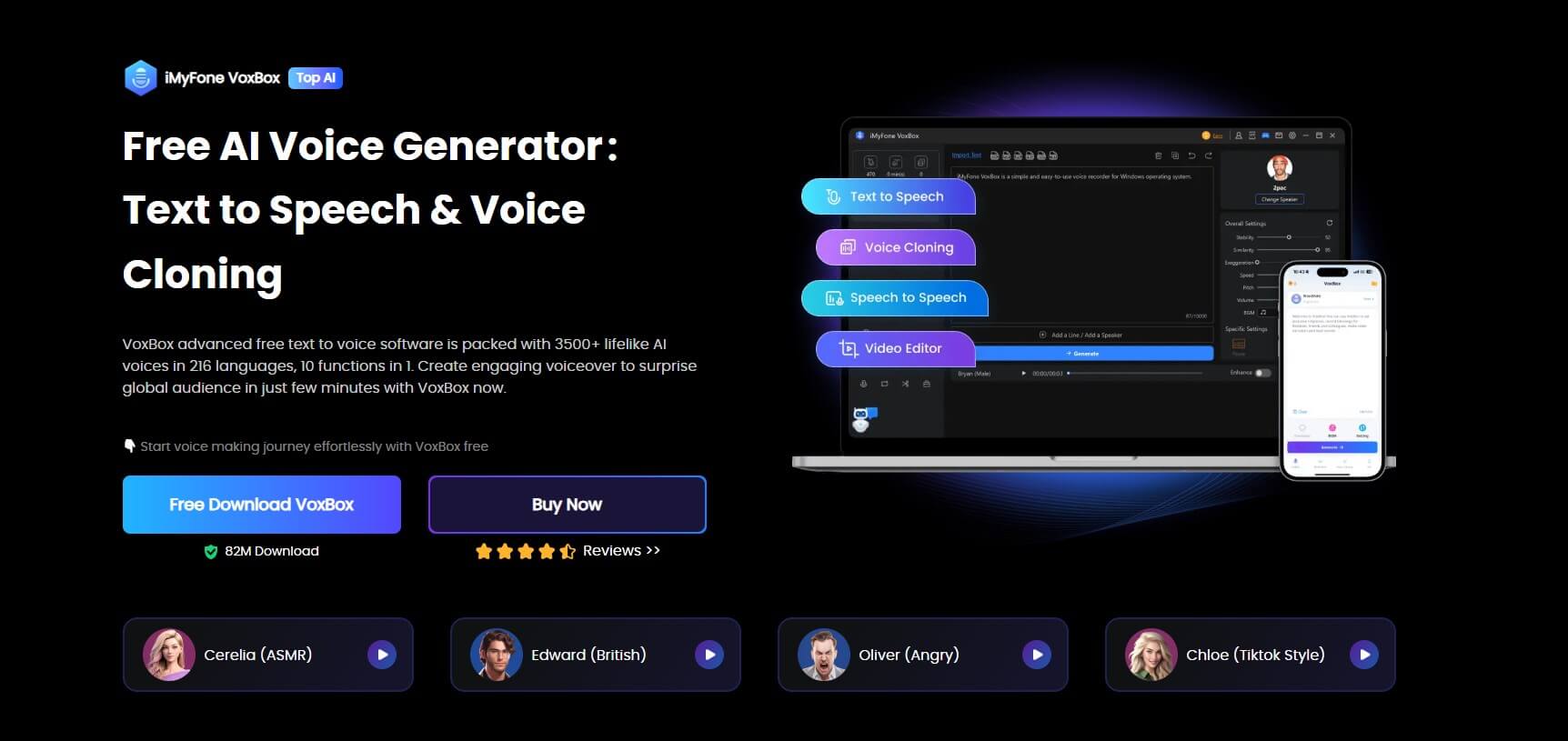 How To Make Messi's Voice with AI?
Step 1: Downlaod VoxBox and install it, click on "Voice Cloning" you can upload the relevant famous human audio to clone, and then wait a min. you can get the Messi's voice you want.

Step 2: Then select the "Text to Speech" in the left side. Type the Cloned Voice name like Messi's to choose and then enter text to convert.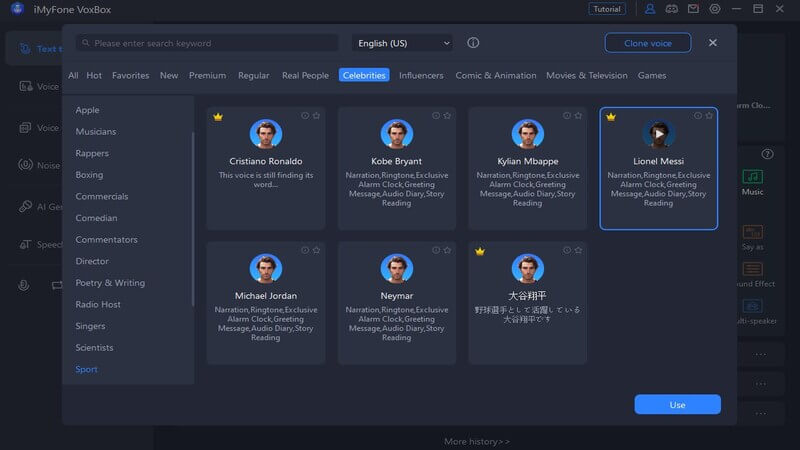 Step 3: Click the 'Convert' button to export the voiceover.
Features:
Choose from a diverse range of voice types, including Twitch streamers, YouTubers, and professional footballers

Access 3200+ AI voices in 46+ languages with 100+ accents for natural-sounding speech.

Enjoy versatile functionality like speech-to-speech, voice cloning, and text transcription.

Customize voice settings such as pitch, speed, and volume to your liking.

Experience high-quality audio output formats (OGG, WAV, MP3) for excellent sound.

More scenes applications like business, entertainment, social media, etc.
2)Play.ht
To create a Messi AI voice using Text-to-Speech (TTS), Play.ht provides a powerful online tool. With access to 907 AI voices in 142 languages and accents, users can generate natural-sounding speech audio.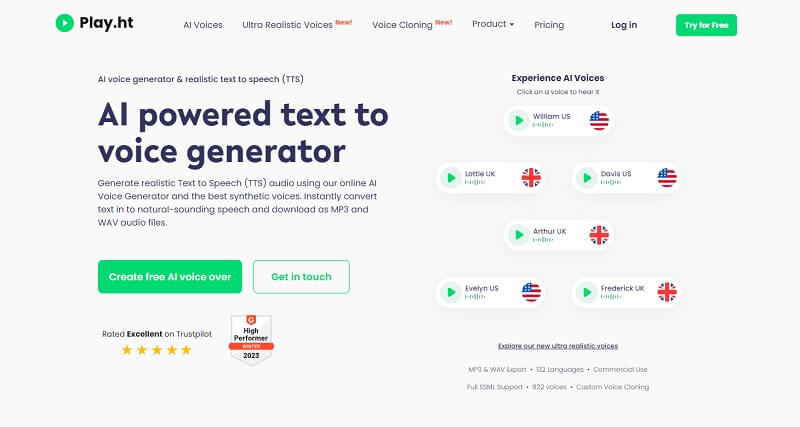 Tips
Steps of How to Generate Messi's Voice Similar to VoxBox, but Play.ht is an online website
Features:
Choose from a growing library of 829 natural-sounding Text to Speech voices across 142 languages and accents.

Use expressive emotional speaking styles to make the voices sound more natural and engaging.

Create conversation like voiceovers by using different voices for sentences in the same audio file.

Fine-tune Rate, Pitch, Emphasis and Pauses to create a more suitable voice tone.

Define how specific words are pronounced. Save and re-use those pronunciations when synthesizing speech.

Listen and preview a single paragraph or full text before converting it to speech.
To create a Messi AI voice with Text-to-Speech (TTS), FakeYou offers a comprehensive platform. Utilizing deep fake technology, FakeYou generates realistic audio clips of specified voices, including celebrities like Messi.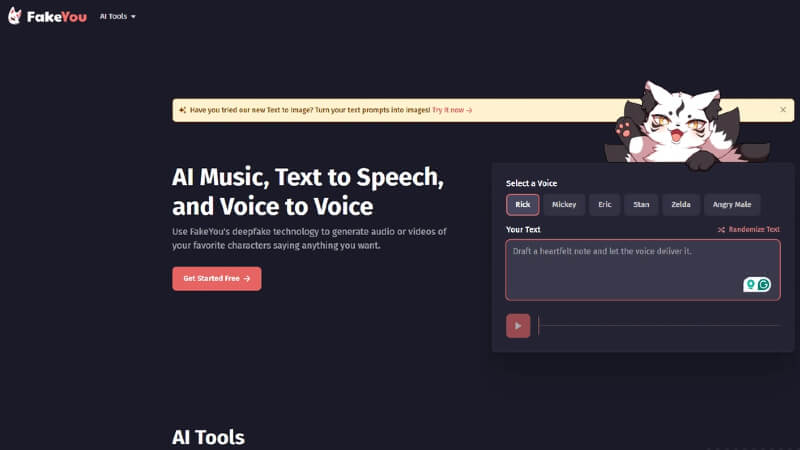 Features:
Realistic celebrity voice generation including Messi.

Choose from over 2979 voices and filters, categorized by language and category.

Process user input to generate high-quality audio clips that can be previewed before downloading.

Upload and share audio clips, engage with a leaderboard, and stay updated with the latest creations.

Seamlessly integrate FakeYou with other projects and applications using the provided API and developer page.

Customizable pricing options
How To Get Messi Voice with TTS?
Step 1: Open Fakeyou.com and go to the Text to Speech option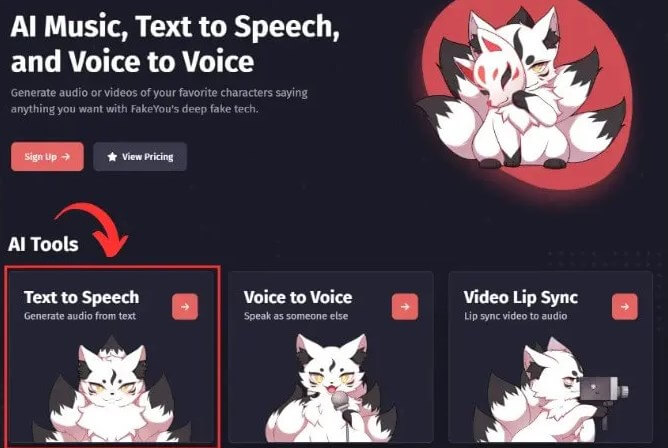 Step 2: Here, you will find multiple input boxes.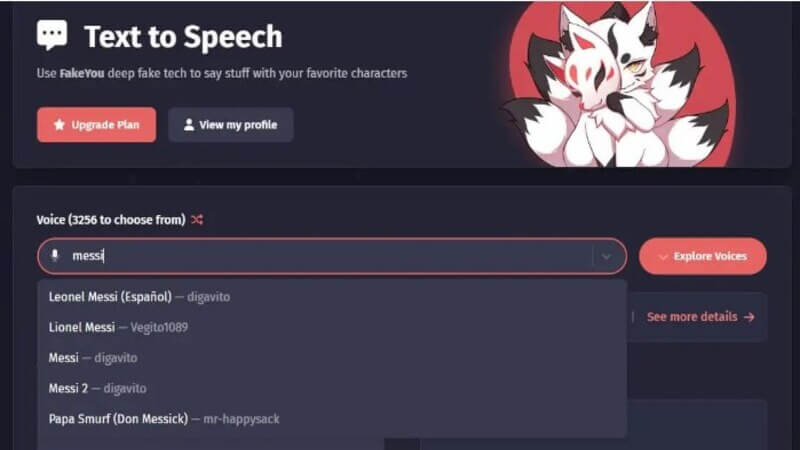 Step 3: Create Your Own AI Voice
Part 4: The Benefits of Messi's Deepfake AI Voice
In this part, we will introduce the benefits of Messi's deepfake AI voice and where it can be used. Firstly, this technology can be used for a variety of purposes, such as in the entertainment industry, advertising, and even personal use
Benifits:
Versatile applications: Use Messi's AI voice in entertainment, advertising, and personal endeavors like voiceovers, video games, personalized messages, and audiobooks.

Realistic voice replication: Enjoy an authentic Messi-like voice that captures his unique tone, accent, and style.

Personalization options: Customize the AI voice to suit specific needs, adding a personal touch to content and messages.
Conclusion
Experience the magic of Messi's voice with AI using VoxBox. Whether you're a fan, content creator, or simply seeking an authentic voiceover, Messi's AI voice brings a new level of realism. Unlock your creativity and captivate your audience with VoxBox's Messi AI voice generator. Try VoxBox now and elevate your content to new heights. today!