In the realm of digital content creation, voice plays a crucial role in bringing characters to life and captivating audiences. One such captivating character is Kronii, a popular virtual streamer known for her unique personality and engaging content. With the advent of advanced AI technology, it is now possible to generate Kronii's distinctive voice.
In this essay, we will delve into the fascinating world of generating Kronii text-to-speech voice, exploring the tools, techniques, and possibilities that enable us to harness the power of technology and bring Kronii's voice to the forefront of our creative endeavors.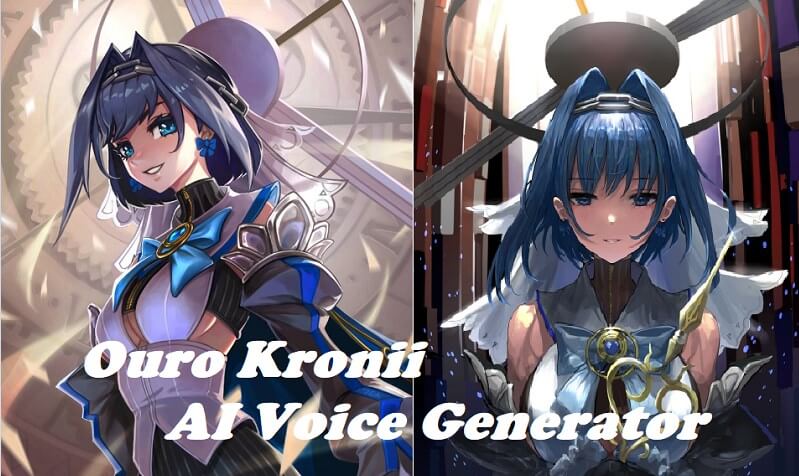 Part 1: Info of Ouro Kronii
Ouro Kronii is a virtual YouTuber and content creator known for her involvement in the Hololive English (HoloEN) talent agency. She debuted as part of the third generation of HoloEN on April 14, 2021. Kronii's character is an immortal time traveler who often incorporates time-related themes into her streams and content.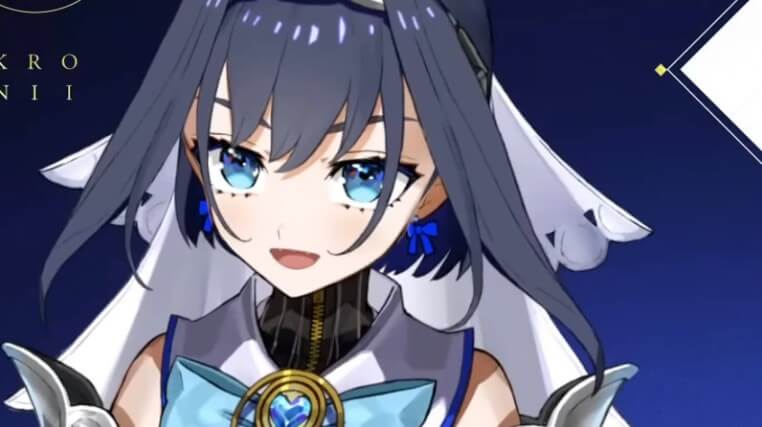 She is known for her energetic and engaging personality, as well as her passion for gaming and storytelling. Kronii has gained a significant following on platforms like YouTube and Twitch, where she entertains her viewers with a mix of gaming, chatting, and interactive content.
Part 2: Do You Achieve Kronii Voice Acting?
Text-to-speech (TTS) and voice cloning technologies have advanced significantly in recent years, offering users the ability to generate voices that closely resemble specific individuals, including Ouro Kronii. With the help of these voice generators, users can customize various aspects of the generated voice to achieve the desired VTuber voices. This level of control allows for the creation of unique and engaging voice content that captures the essence of Kronii's voice and mannerisms.

Part 3: Get Kronii AI Voice Through Text to Speech and Voice Clone
VoxBox offers an exceptional feature set for generating the unique voice of Kronii, utilizing advanced AI algorithms. With VoxBox, users can effortlessly create voiceovers or dialogues with a voice that closely resembles Kronii's, adding a touch of authenticity and creativity to their projects.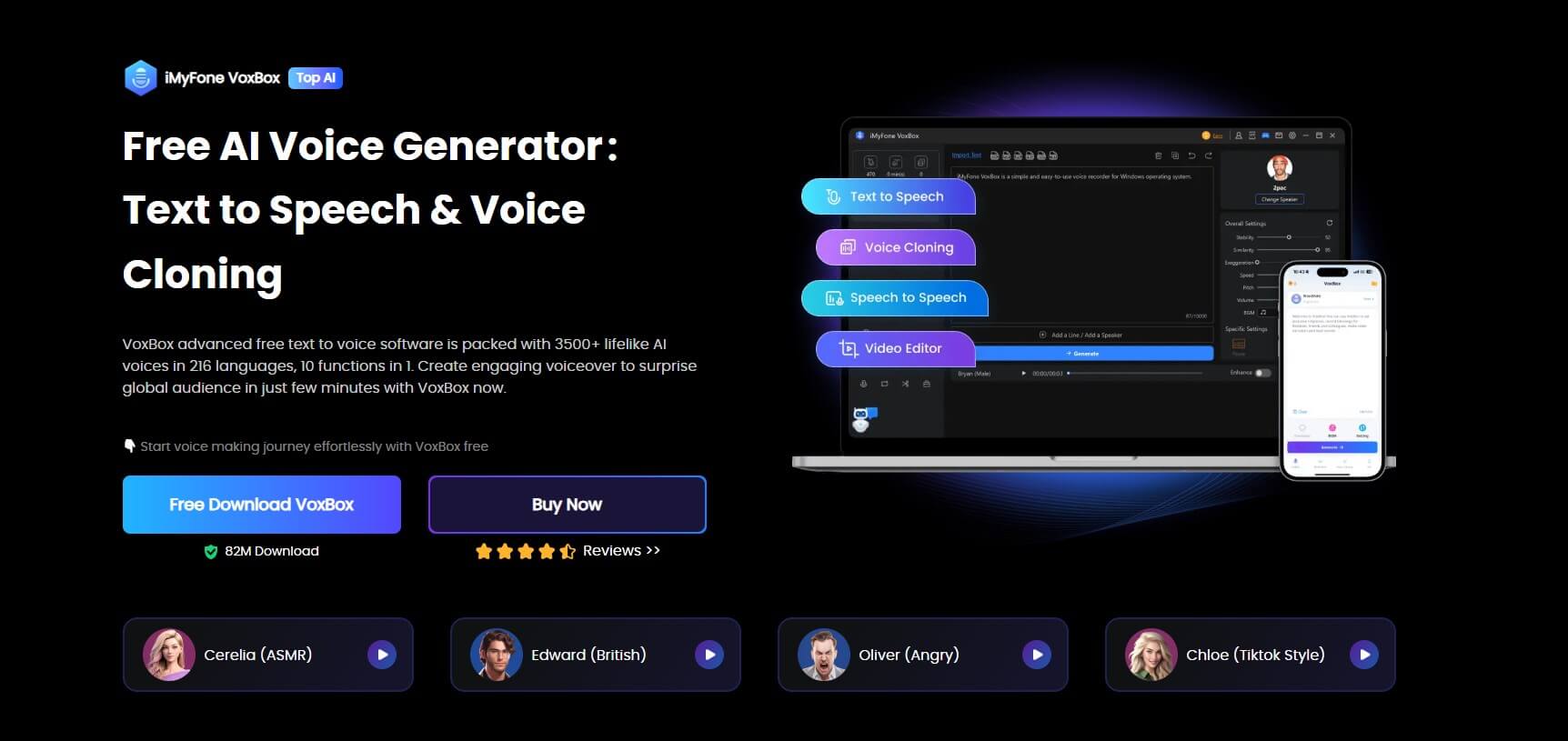 Stpes to Make Kronii TTS Voice:
Step 1: Download and install VoxBox software.
Step 2: Access the "Text to Speech" feature on the left side and select voices that closely resemble Kronii.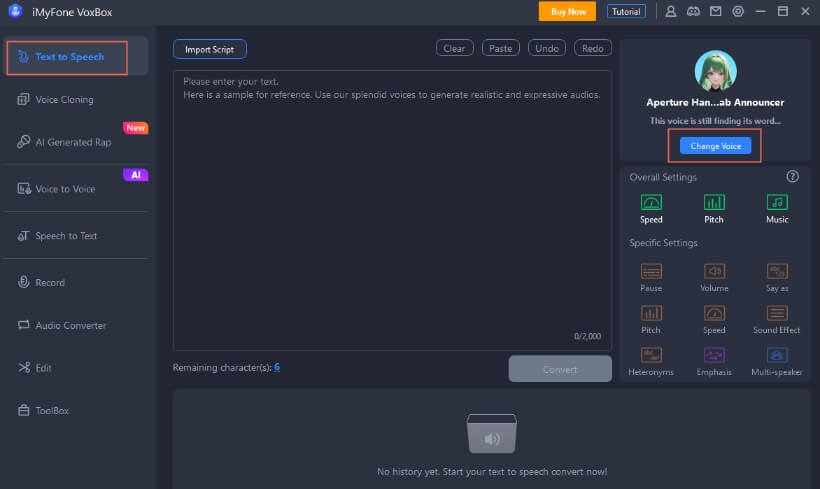 Step 3: Enter your desired text, click "Convert," and allow a few seconds for the processing.
Step 4: Listen to the generated voiceover and save the output on your device.
Key Features:
Explore 3200+ distinctive voices in more than 46 global languages with VoxBox.

Enjoy a selection of free characters to generate voices for various purposes and scenes.

Personalize your Kronii overdubs with adjustable options such as pitch, emphsis and sound effect.

Export the dubbing in the format you want.

Other popular VTuber like Gawr Gura, Calliope Mori.

An all-in-one software that offers a comprehensive suite of features including STT, TTS, voice recording, editing, cloning, and conversion.

4-Terminal support.
How to Clone Kronii Voice:

Step 1: Download and launch the voice cloning software VoxBox.
Step 2: Navigate to the "Voice Cloning" feature.
Step 3: Upload your desired audio files or engage in real-time recording to capture the target voices.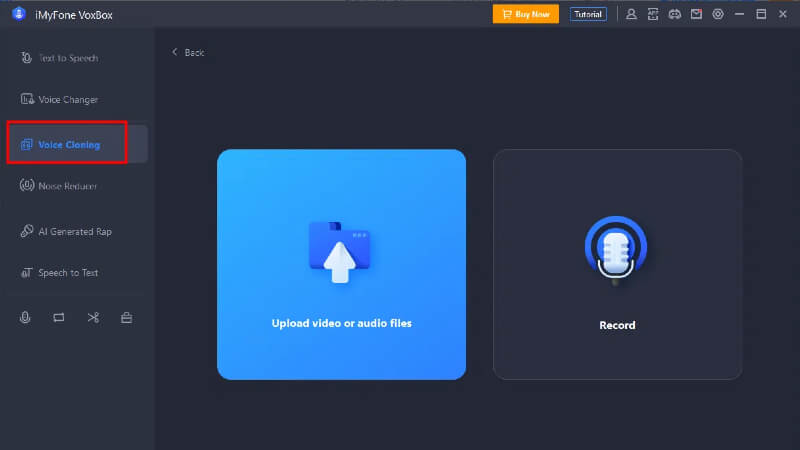 Step 4: After that, patiently wait for approximately 20 minutes to obtain the accurately cloned voices.
Part 4: Also Recommended: Kronii AI Voice Changer
1. MagicMic Voice Changer
MagicMic is an advanced real-time AI voice changer software designed to enhance the gaming experience by allowing users to transform their voices into Kroniis'. With its extensive selection of customizable voice effects and seamless voice modulation capabilities, MagicMic brings a whole new level of excitement and immersion to communication.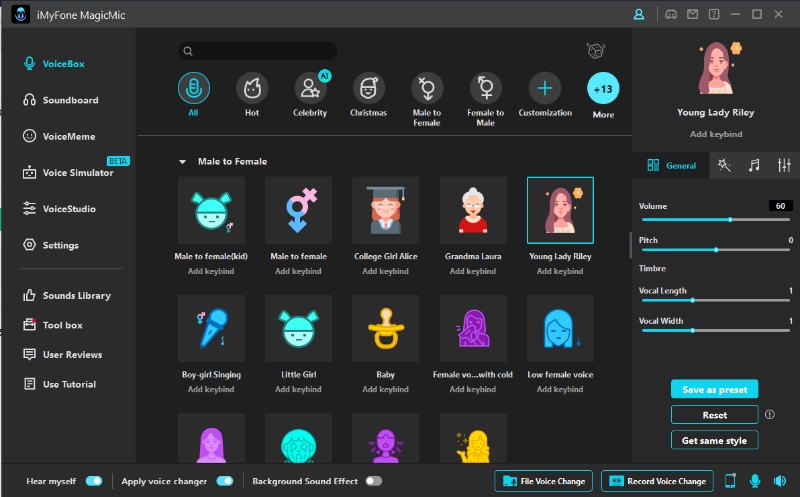 Key Features:
A vast collection of over 225 voice effects, including 600+ voice effects and 200+ voice memes

Customize your communication with a wide range of customizable voice effects.

Elevate your gaming experience with real-time voice modulation.

Seamlessly integrate MagicMic with popular voice chat platforms such as Discord and Twitch.

Take your content creation to the next level by easily integrating MagicMic with streaming software.
Conclusion
In conclusion, the emergence of Kronii AI voice generator has opened up a world of possibilities for content creators, virtual streamers, and fans of Kronii alike. This innovative technology allows us to generate Kronii's unique voice, giving us the ability to create captivating content and immersive experiences.
With its user-friendly interface, customizable options, and high-quality output, VoxBox proves to be an excellent choice for generating Kronii's AI voice. Whether you're looking to bring Kronii to life or a fan wanting to explore new creative avenues, VoxBox provides the tools and capabilities to make it happen.