In recent years, the replication of Neymar's voice using artificial intelligence (AI) has gained significant attention. The replication of Neymar's realistic voice has not only become a technological marvel but also holds immense potential for numerous.
In this article, we'll introduce how to get Neymar's voice with AI and discuss the various benefits that such technology offers.
Part 1:Basic Info of Neymar
Neymar da Silva Santos Júnior, commonly known as Neymar, is a Brazilian professional footballer born on February 5, 1992. He is renowned for his exceptional skills, agility, and goal-scoring ability, and has played for top clubs such as Santos, Barcelona, and Paris Saint-Germain. Neymar has won numerous titles, including domestic league championships and the UEFA Champions League. Off the field, Neymar has a significant following and has become an influential figure in popular culture. With the advancement of AI voice generator technology, fans now have the opportunity to experience Neymar's voice in a unique and realistic way through the Neymar AI voice generator.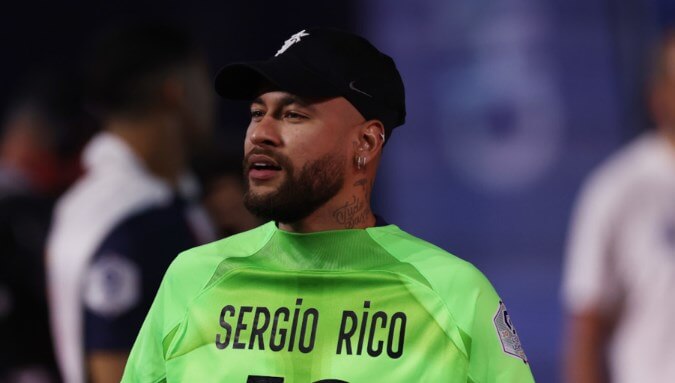 In recent years, remarkable advancements in AI technology have given rise to voice-generation tools capable of cloning Neymar's voice. offering fans a unique way to experience his thoughts and messages.
Part 2: Why did People Want to Replicate Neymar Voice with AI?
Neymar Jr., the charismatic Brazilian footballer, possesses a distinct and captivating voice that adds to his allure. People are naturally intrigued by celebrities, and replicating Neymar's voice stems from the desire to experience and embody his remarkable qualities both on and off the field.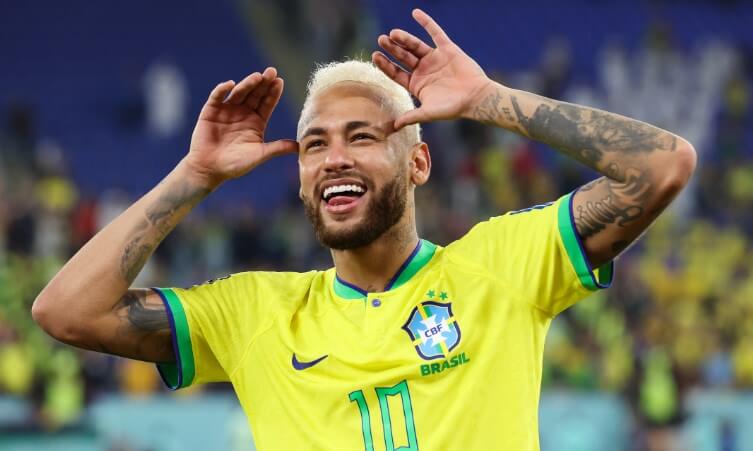 This part aims to delve into the detailed applications of this AI-driven voice generation.
Benifits:
Enhance Fan Engagement: Incorporating his voice into announcements, ticket sales, and digital content creates a personalized experience, strengthening brand loyalty and fostering a deeper connection between fans and their favorite teams

Advertisement and Branding: Utilize AI-generated Neymar-like audio to create captivating commercials that resonate with consumers, driving brand recognition and boosting sales.

Entertainment Industry: From animated movies and video games to voice-overs and character dubbing, his voice adds authenticity and brings fictional characters to life, elevating the overall entertainment experience with a touch of realism.
Part 3:How to Generate a Neymar Voice with AI Tech ?
1) iMyFone VoxBox- AI Voice Generation
Using the authentic Neymar voice with VoxBox, an advanced AI voice generator. With a vast selection of over 3200 voices in 77 languages, VoxBox accurately replicates the unique vocal characteristics of celebrities and athletes. Try easily get Neymar's voice like never before using this powerful AI tool.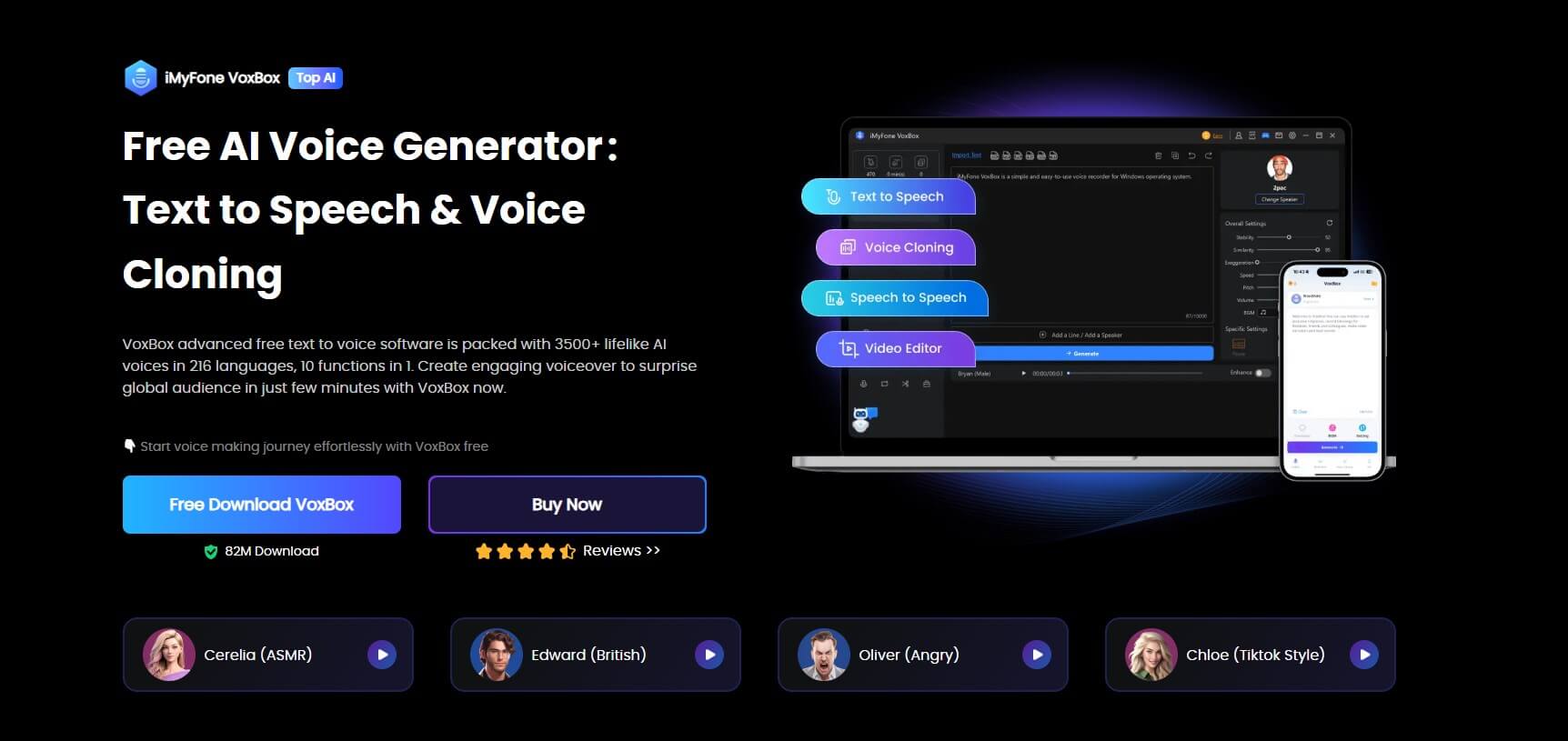 Steps of How AI Gets Neymar Voice
Step 1: Download VoxBox and install it, click on "Voice Cloning" you can upload the relevant famous human voice to clone, and then wait a mins. you can get the Neymar voice you want.

Step 2: Select the "Text to Speech", Type the Cloned Voice name like Neymar's to choose and then enter text to generate.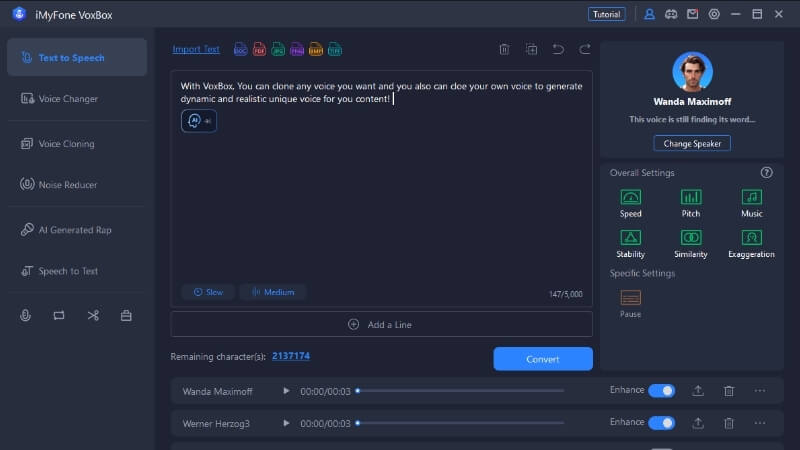 Step 3: Click the "Convert" button to export the realstic Neymar's voice.
Features:
Explore a wide selection of voice types, from Twitch streamers to professional footballers.

Access over 3200 AI voices in 46 languages with 100+ accents for natural speech.

Enjoy text-to-speech, voice cloning, and text transcription functionalities.

Customize voice settings (pitch, speed, volume) to your liking.

High-quality audio output formats (OGG, WAV, MP3) for excellent sound.

A versatile tool for business, entertainment, and social media applications.
2)Leelo AI
Get the remarkable Neymar voice and more with Leelo, an advanced AI voice generator. With over 800 voices available in 142 languages and accents, this tool transforms written text into lifelike audio. Perfect for presentations, marketing videos, and audiobooks, Leelo streamlines audio file organization, facilitates podcast sharing, and offers seamless audio export to various platforms.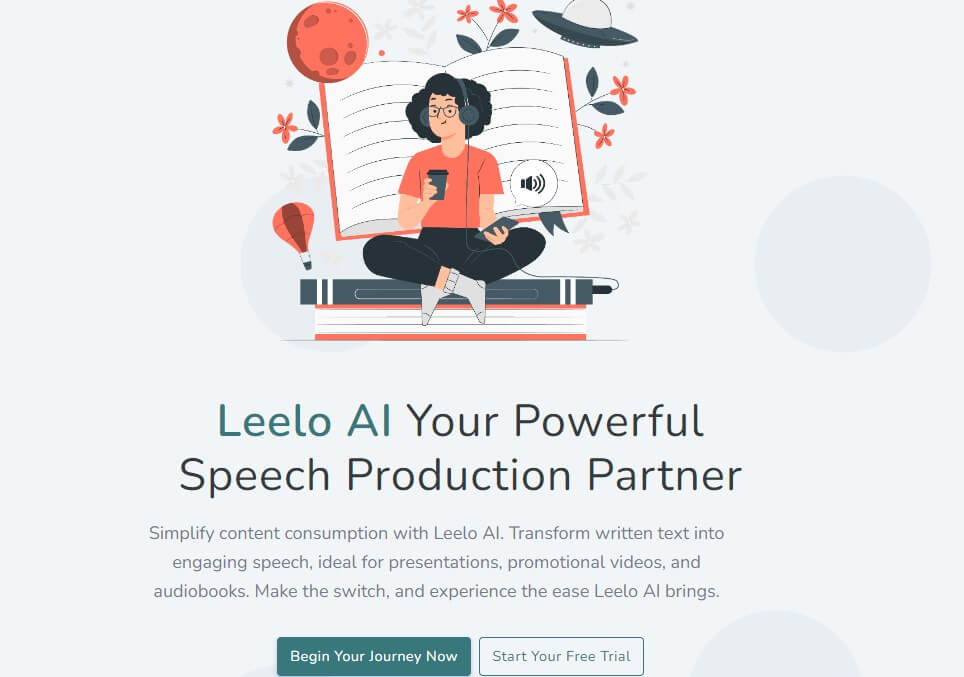 Features:
Access a diverse range of over 800 voices across 142 languages.

Experience AI voices infused with emotion for a more engaging audio experience.

Easy audio file organization and management.

Cloud storage for convenient access to your audio files.

Share audio content as podcasts to reach a wider audience.

Integrate LEELO AI Articles Reader widget on your website.
3) Verbatik
Discover Verbatik, which supported you get a similar voice to Neymar, the AI-powered text-to-speech (TTS) generator with 600+ natural-sounding voices in 142 languages and accents. Convert text into realistic audio, download in MP3 or WAV format.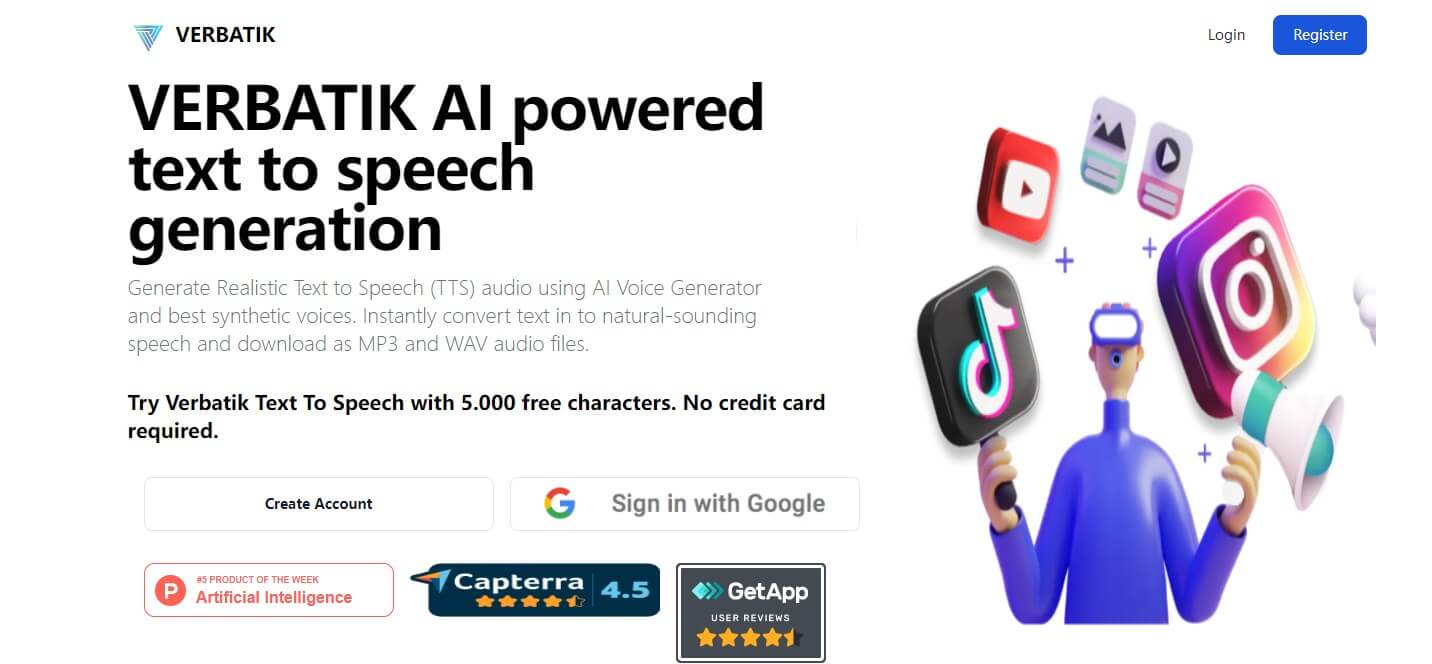 Features:
600+ natural-sounding voices in 142 languages and accents.

Text-to-speech conversion with MP3 or WAV download.

Intuitive text editor with one-click controls.

Sound studio for audio merging and enhancement.

Transparent pricing with the flexibility to upgrade, downgrade, or cancel anytime.
How To Get Neymar's Voice With AI TTS?
Step 1: Go to The website, and then Sing in.
Step 2: Select the "Text to Speech", Pick your languages, then choose your voice.

Step 3: Type your text, and then convert it.
Conclusion
As AI continues to advance, the replication of celebrity voices opens up new avenues for innovation and personalization. The ability to recreate Neymar's voice not only provides an avenue for fans to connect with their idol but also showcases the potential of applications of this AI-driven voice generation are vast and diverse, ranging from fan engagement and advertising to entertainment and accessibility.

Do not wait more, Try the iMyFone VoxBox-AI voice generator to make a realistic Neymar voice.