If you're an entertainment enthusiast and a die-hard Gordon Ramsay fan of Gordon Ramsay memes or personalities , you know that his fiery persona and iconic voice are the perfect recipe for an engaging audio experience. Imagine having the ability to bring Gordon Ramsay's voice into your creative projects, videos, or even just for personal fun!
With the revolutionary AI Voice Generator, you can now transform your voice into that of the renowned celebrity chef - Gordon Ramsay AI voice, creating a thrilling and unique audio adventure.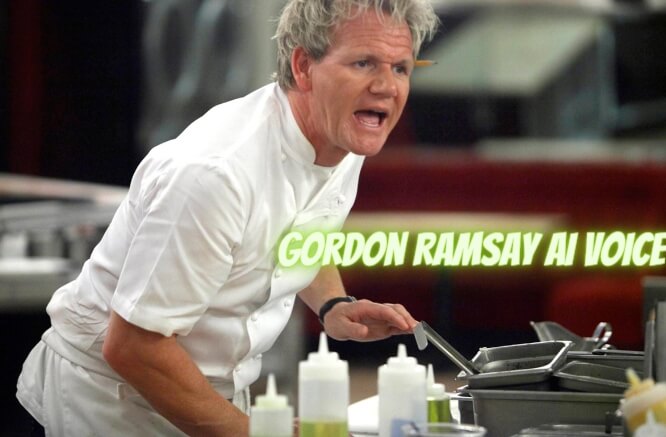 Part 1: Info About Gordon Ramsay
Gordon James Ramsay OBE is a British celebrity chef, renowned restaurateur, TV presenter, and accomplished writer. He owns Gordon Ramsay Restaurants, with an impressive 17 Michelin stars overall, holding seven at present. His flagship restaurant, Restaurant Gordon Ramsay in Chelsea, London, has maintained three Michelin stars since 2001.
Rising to fame on Boiling Point in 1999, Ramsay became one of the world's most influential chefs, known for his fiery temperament and blunt commentary on competitive cookery shows like Hell's Kitchen, Kitchen Nightmares, and MasterChef. With numerous accolades, including an OBE and being ranked among the highest-earning celebrities, Ramsay's impact on the culinary world is unmatched.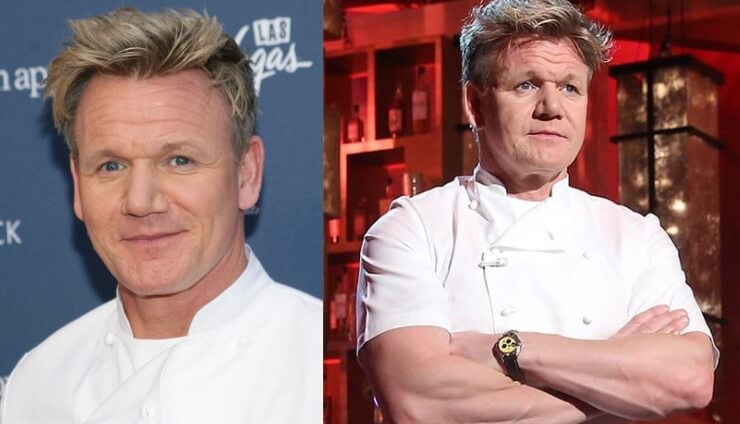 Part 2: Gordon Ramsay AI Voice Generator for Text to Speech Conversion
VoxBox is a powerful AI voice generator and voice cloning tool that offers dubbing in 77+ languages and 3200+ voices. It enables users to generate realistic character AI voices, including famous personalities, movie characters, video game heroes, and more.
With VoxBox, you can perform text-to-speech, speech-to-text, voice cloning, conversion, recording, and editing - all in one platform.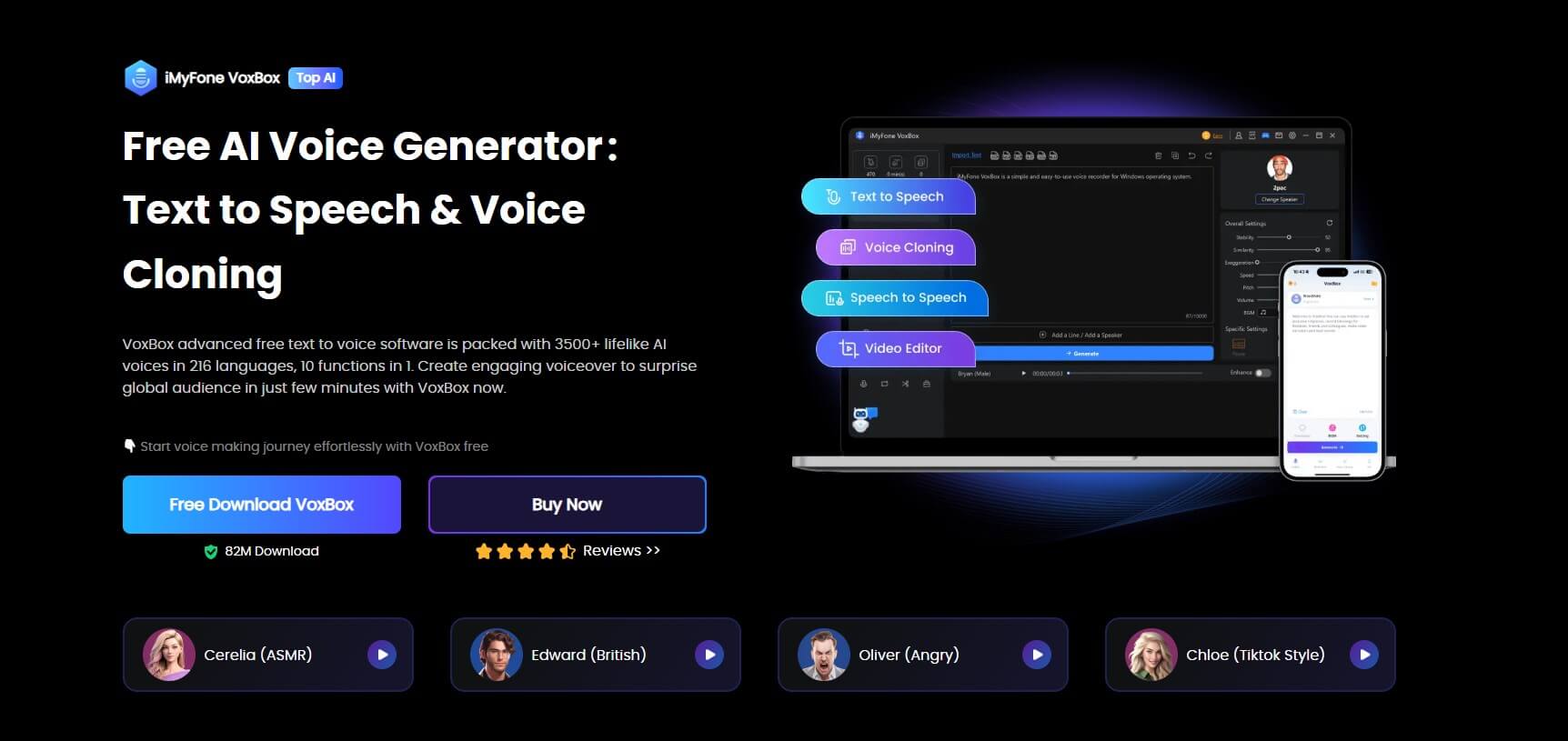 How To Get Gordon Ramsay AI Voice
Step 1: Download & Installation
Step 2: Go to "Voice Cloning" & Upload the audio file to clone his voice.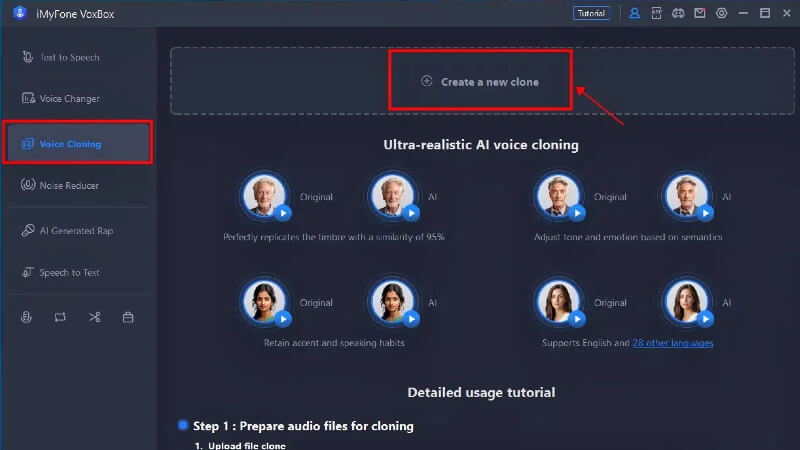 Step 3: Get realistic Gordon Ramsay AI Voice ready for use.
Tips
Watch this video to learn more about using
AI overdub studio
to make more natural & realistic voice .
Step 4: Then, select "Text to Speech", and enter texts to make voiceovers, content, and more.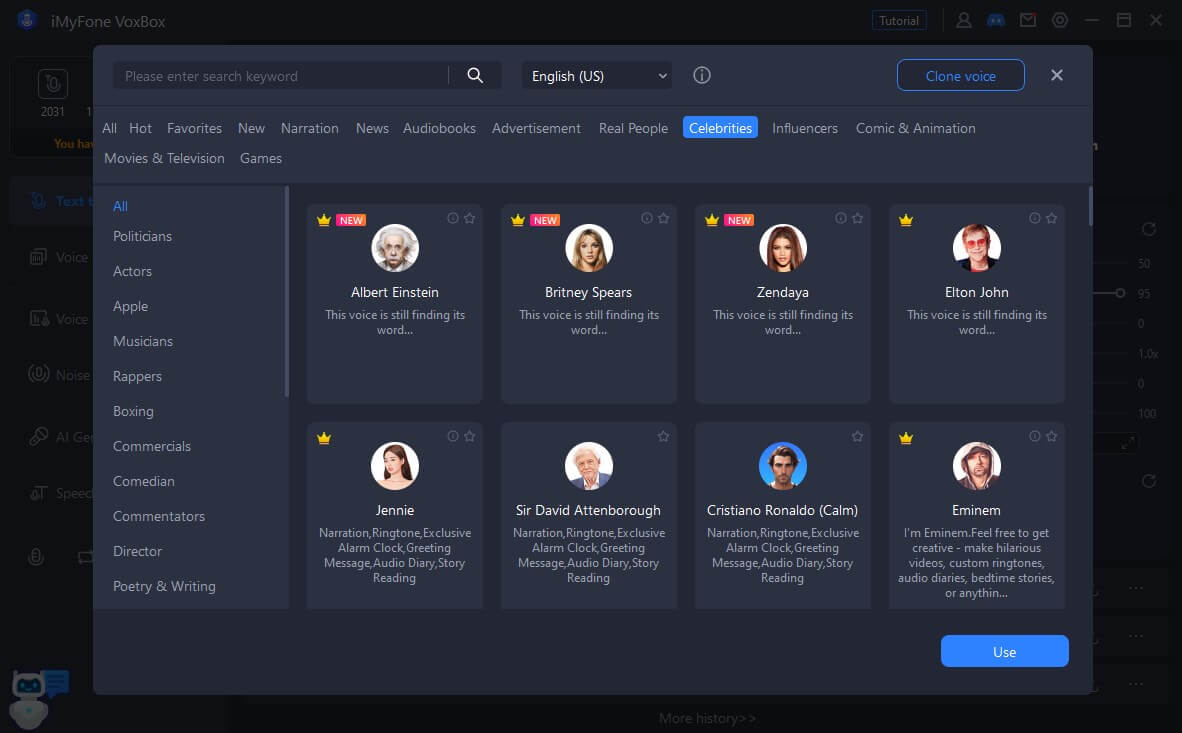 Key Features:
The powerful tech enables you to generate natural-sounding AI voice effortlessly.

It has multiple features to use, including TTS, STT, voice cloning and recording, audio editing, and more.

You can also customize the AI voice to meet your specific needs, like speed, pitch, pause, and emotional tone.

You can export results in various formats, like MP3, WAV, ogg, and more.

Suitable for a variety of applications, from podcasts, and streaming content to personalizing voice messages and presentations.
Part 3: Transform into Gordon Ramsay AI Voice in Real-Time
MagicMic - Rordon Ramsay Voice Changer
You can unlock your creative potential with MagicMic's vast collection of over 600+ sound effects, 200+ voice memes, and 225+ voice filters. Take your voice to chilling new heights, including the iconic tones of Gordon Ramsay, and bring your imagination to life.
Whether it's live conversations, intense gaming sessions, or captivating streaming content, MagicMic adds a thrilling dimension to your voice, making every interaction an unforgettable experience.
Features:
Extensive Voice Collection: With over 600+ sound effects, 200+ voice memes, and 225+ voice filters, MagicMic offers a wide range of options to alter your voice in real-time.

Immersive Experience: Instantly change your voice during live conversations, gaming sessions, or streaming, adding an extra layer of suspense and immersion to your content.

Personalization Options: Fine-tune and personalize your voice modifications with adjustable parameters, giving you full control over the output.

Simple Keybind Assignments: Assign voice effects to specific keybinds, making it convenient to switch between different voices on-the-fly.
Part 4: Hot FAQS About Gordon Ramsay AI Voice
1. What is Gordon Ramsay's net worth?
Gordon Ramsay's net worth is estimated at $820 million as of June 2023.
2. Who is the world best chef?
Joël Robuchon: 31 stars.
Alain Ducasse: 21 stars.
Gordon Ramsay: 16 stars.
Pierre Gagnaire: 14 stars.
Martin Berasategui – 12 stars.
Yannick Alléno: 10 stars.
3. Why is Gordon Ramsay so famous?
Gordon Ramsay, the renowned Scottish chef and restaurateur, has earned widespread acclaim for his exceptional culinary skills and successful restaurants. However, it was his unfiltered profanity and fiery temper on television cooking programs that catapulted him into the spotlight during the early 21st century.
4. What is Gordon Ramsay AI Voice?
Gordon Ramsay AI Voice is an advanced artificial intelligence-based voice generator that allows users to replicate the iconic voice of the famous Scottish chef and TV personality, Gordon Ramsay.
5. Can I use Gordon Ramsay AI Voice for commercial purposes?
The usage terms of Gordon Ramsay AI Voice may vary depending on the provider. Some AI voice generators may offer commercial licenses, while others may have restrictions on commercial use. It is essential to check the terms and conditions before using it for commercial purposes.
6. What applications can I use Gordon Ramsay AI Voice for?
Gordon Ramsay AI Voice has numerous applications, including dubbing for videos, voiceovers for animations, gaming streams, podcast narration, and more. It is an excellent tool for content creators and entertainment enthusiasts.
7. Can I use Gordon Ramsay AI Voice in real-time voice changing?
While some AI voice generators offer real-time voice changing capabilities, it's essential to check if Gordon Ramsay AI Voice specifically supports this feature. Real-time voice changing is popular for live streaming, gaming, and interactive applications.
Conclusion

In conclusion, VoxBox is your ultimate solution for bringing the wit and charm of Gordon Ramsay AI voice to your creative ventures. With its advanced AI voice generator & cloning technology, multilingual capabilities, and user-friendly interface, VoxBox opens up a world of exciting possibilities for entertainment on multiple social platforms.
Don't miss the chance to add a touch of Gordon Ramsay's magic to your content - download VoxBox today and embark on an exciting journey of audio transformation!