Are you ready to explore the mysterious world of Wally Darling and embark on an eerie adventure with Welcome Home, which has gone viral recently on social media platform due to its restoration ARG game? If you're a fan of unique and creepy alternate reality games, Welcome Home is the perfect experience for you.
In this article, we delve into the captivating world of Wally Darling, the troubled star of Welcome Home, and discover the best AI voice generator and voice changer tools to bring his enigmatic character to life.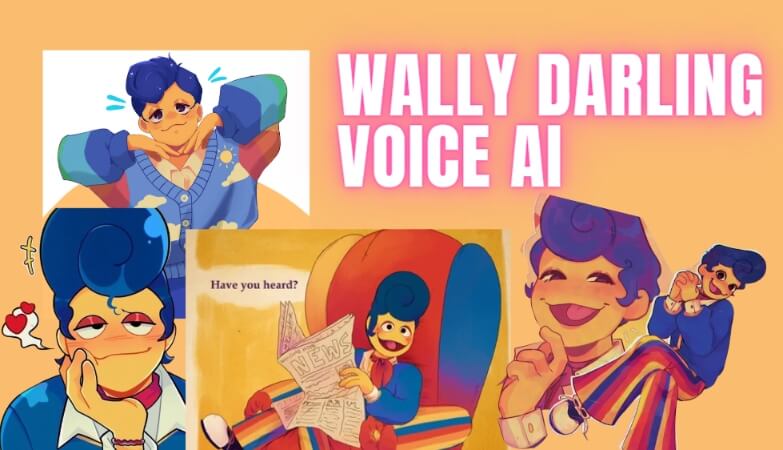 Part 1: Info About Wally Darling in Welcome Home Game
In the Welcome Home ARG, Wally Darling takes center stage, captivating audiences with his artistic endeavors and peculiar charm. As the main focus of merchandise, advertising, and every episode and book, Wally's character exudes an aura of mystery and fascination. Accompanied by his best friend, Barnaby, Wally's segments are dedicated to drawing and painting, sharing invaluable lessons with viewers.
Wally's unique characteristics, including his vibrant house named Home, add depth to his enigmatic persona. Home, the ninth neighbor, remains silent, communicating only through onomatopoeias, sparking curiosity about its true nature. Illustrations hint at Home's liveliness, with animated doors, chimney, and windows, setting it apart from other houses within the neighborhood.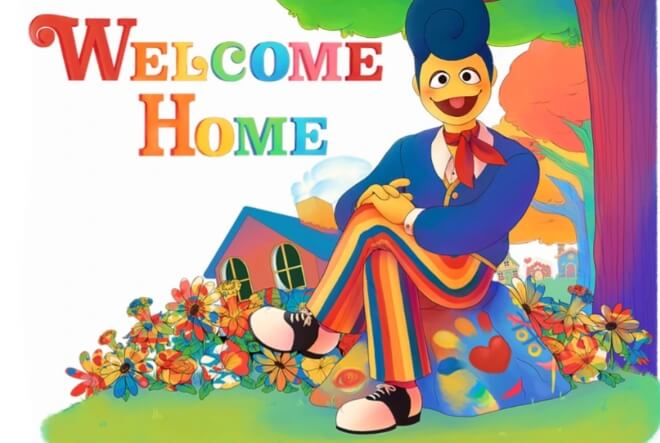 Wally Darling is the most prominent character in this unsettling puppet show. With his yellow fleece skin, blue hair, and intriguing personality, Wally draws viewers into a world of intrigue and mystery. He resides in a peculiar house named Home, which is regarded as the ninth neighbor, but its true nature remains shrouded in peculiarities.
Part 2: What Welcome Home Game is About & Wally Darling Voice Actor
Welcome Home, created by the talented artist Clown Illustration in 2022, has garnered widespread attention, thanks to its eerie and compelling storyline. As an alternate reality game, Welcome Home doesn't follow traditional gaming mechanics; instead, players navigate the mysterious story by exploring its official website.
The Welcome Home ARG begins with the 'About Us' page, revealing intriguing hints that all is not as it seems. The website, part of the 'Welcome Home Restoration Project,' aims to compile, restore, and archive remnants of the puppet show's legacy. Unraveling this bizarre tale leads players deeper into the haunting world of Wally Darling and his troubled co-stars, like Eddie Dear.
Created by Paul Dini and Bruce Timm, this version of Harley Quinn made her debut in "Joker's Favor" on September 11, 1992. Arleen Sorkin's portrayal became iconic and set the standard for the character's voice and personality, making her one of the most beloved depictions of Harley Quinn.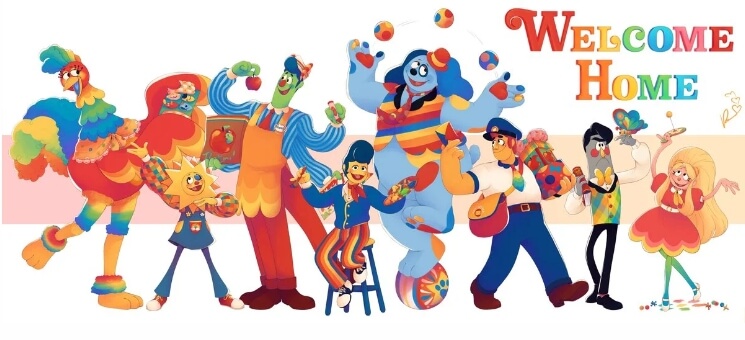 While for Wally Darling voice actor, there is no info about it, but it's not hard to get his AI voice with AI voice generator like Voxbox. Read on, you will get his realistic voice.
Part 3: Best Wally Darling AI Voice Generator & Text to Speech Converter
VoxBox an advanced AI voice generator and voice cloning tool to generate realistic and expressive voices, including those of famous characters like Wally Darling. Moreover, its powerful text to speech feature allows you to make voiceovers as you wish, and it is more than just a tts tool with voice clone, since it has features like speech to text, audio editing, and more.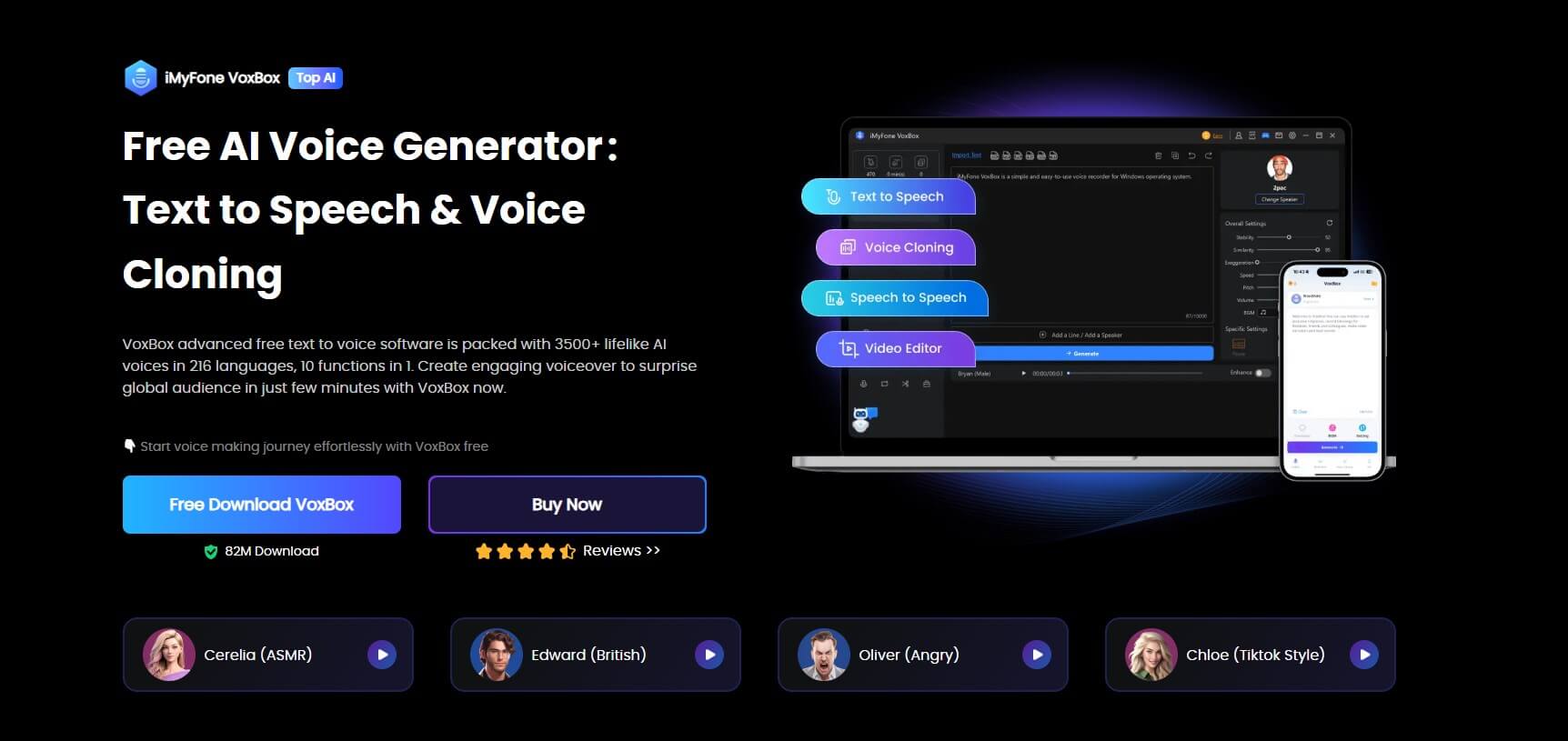 How To Free Get Wally Darling Voice AI
Step 1: Download & Installation
Step 2: Head to "Voice Cloning" & Upload the audio file.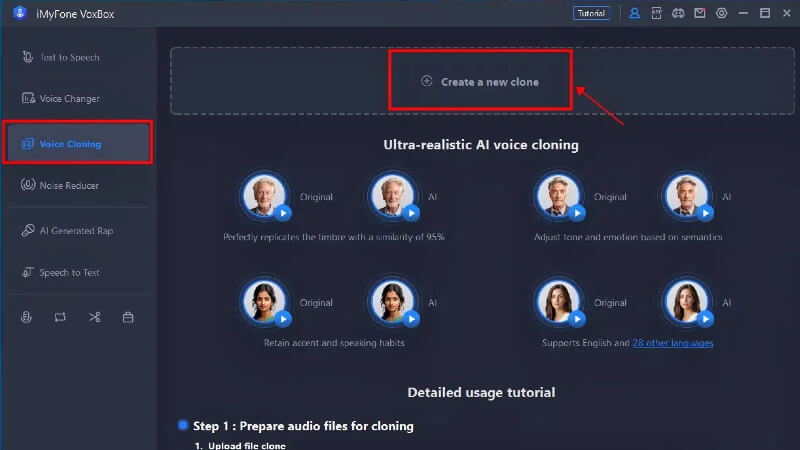 Step 3: Start the cloning process and obtain the Wally Darling AI voice.
Tips
Watch this video to learn more about using
AI overdub studio
to make more natural & realistic voice .
Step 4: Then, head to "Text to Speech" to select AI voice you've cloned, and enter texts to make voiceovers, content, and more.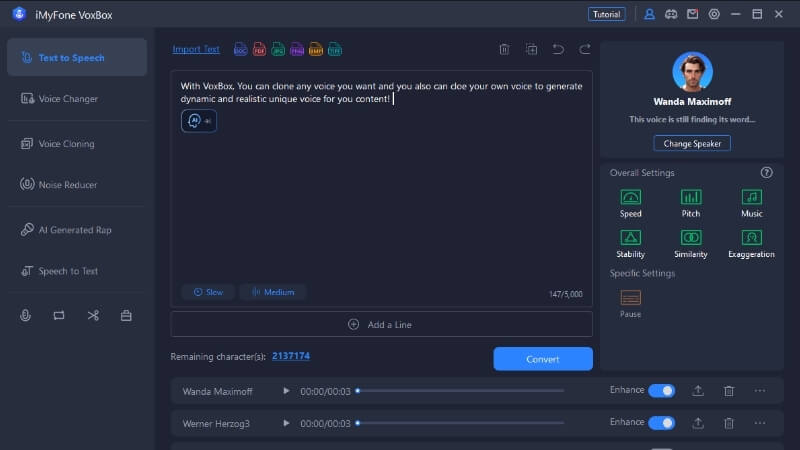 Key Features:
All-in-One Solution: VoxBox covers various voice-related tasks, including text-to-speech, speech-to-text, voice cloning, conversion, recording, and editing, all within a single platform.

High Quality Voice Cloning: VoxBox uses advanced AI technology to generate realistic and expressive voices, allowing users to clone famous characters, Youtubers, Twitch streamers, movie and TV personalities, and more.

Multilingual Text-to-Speech: With support for 77+ languages and 3200+ voices, VoxBox enables users to create voiceovers in their preferred language.

Customizable Voice Parameters: VoxBox offers flexibility in adjusting voice elements like speed, pitch, pause, and emotional tone for personalized and unique voice outputs.

Intuitive User Interface: VoxBox provides an easy-to-use interface suitable for both beginners and experienced users.

Emphasis on Quality and Speed: VoxBox ensures high-quality voice outputs with a fast and efficient voice generation process.
Part 4: Bonus Tip: Wally Darling Voice Changer
MagicMic – Real-time AI Voice Changer
With over 600+ sound effects, 200+ voice memes, and 225+ voice filters, you can turn your creativity into reality and transform your voice into bone-chilling sounds, including those reminiscent of Wally Darling. Perfect for live conversations, gaming sessions, or streaming.
Features:
Change Voice in Real Time: MagicMic offers a real-time voice changer with over 600+ sound effects, 200+ voice memes, and 225+ voice filters for instant voice transformations.

Bone-Chilling Voice Effects: Transform your voice into iconic characters like Jigsaw, Ghostface, Demon, Michael Myers, Jason Voorhees, Freddy Krueger, and more for an immersive experience.

Live Conversations & Gaming Sessions: Enhance live conversations, gaming sessions, and streaming with personalized voice modifications for added suspense and immersion.

User-Friendly Interface: It is easy to navigate and use, offering good user experience.
Part 5: Hot FAQs About Wally Darling Voice AI
1. Who is Wally Darling?
Wally Darling is a prominent character in the alternative reality game (ARG) called "Welcome Home." He is associated with a fictional 1970s children's television show featured in the game. The game revolves around unraveling the mystery surrounding Wally Darling and other troubled stars of the show through an interactive and eerie online experience.
2. Is welcome home a horror game?
"Welcome Home" is an interactive horror ARG where users explore a website to unravel the mystery of a beloved but forgotten 1970s children's TV show. Click, highlight, and isolate images to dive into the eerie world of this alternative reality game.
3. What is Wally Darling Voice AI?
Wally Darling Voice AI is an advanced technology that can replicate and modify voices, including that of the character Wally Darling from the Welcome Home game.
4. Is Wally Darling Voice AI available in multiple languages?
The availability of Wally Darling Voice AI in different languages may vary depending on the specific AI voice generator used.
5. What is Wally Darling Voice Changer?
Wally Darling Voice Changer is an innovative tool that allows users to modify and transform their voices in real-time, including replicating the distinctive voice of Wally Darling from the Welcome Home game.
Conclusion

In conclusion, you can effortlessly experience the thrill of transforming your voice into Wally Darling AI voice with AI voice generator - VoxBox. Unravel the mysteries of Wally Darling and Welcome Home, and dive into the world of advanced AI voice technology with VoxBox
Whether you want it for content creation, or just for fun, these tools provide endless possibilities for adding creativity and fun to your projects. So, why wait?
Step into the shoes of Wally Darling with VoxBox Now!