Arabic accent has been the brunt of millions of jokes online or in movies and shows, like many other non-English languages that are vastly different from English speakers. They grew in popularity or were notoriously famous since the attack on the twin towers. Everyone acting as a terrorist had an Arabic accent, even if the USA went to war with Afghanistan.
There are many who, after experiencing Arabic culture, fall in love with the sweetness of the accent and voices. So, if you want to sound like an Arabic national, we have the best Arabic text to speech solutions for you in this article.
Part 1: Realistic Arabic AI Text to Speech Converter
The three finest Arabic text to speech tools are described in this section. Which will you pick as your favorite?
If you need Arabic text to speech, iMyFone VoxBox is the best option. For instance, if you're teaching your pupils English and want to explain things to students in their language.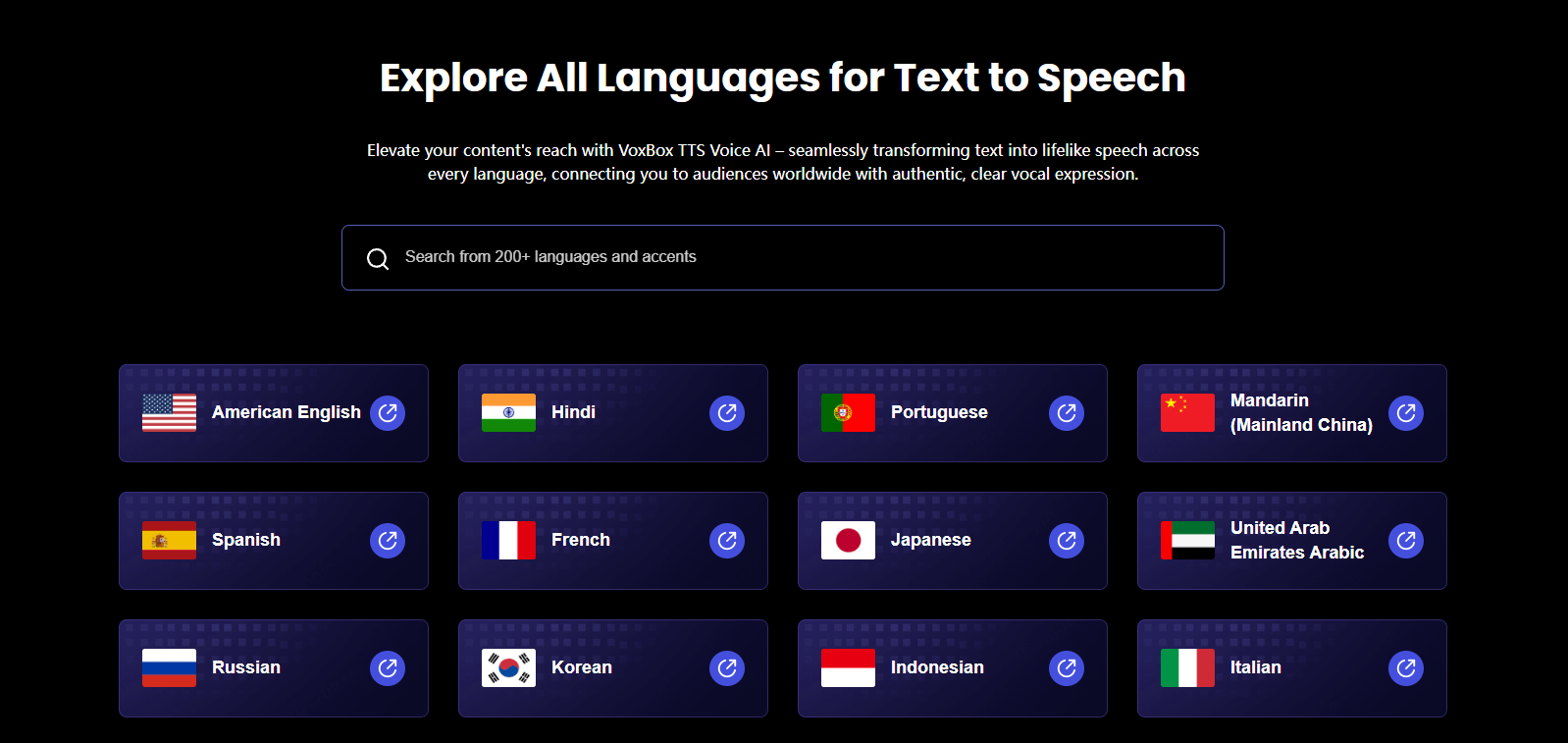 Key Features:
Save your recordings in 46+ different languages, not just Arabic.

More than 3,200 voiceovers are available for Arabic text-to-speech applications that speak Arabic.

The capability of actual language translation is available, and you may download transformed Arabic text to speech in various formats, including mp3 and wav and more.
How to Step:
Step #1: Install the software VoxBox after downloading.
Try it Free
Step #2: Choose the TTS tab.
Step #3: Select Arabic to Arabic from the Language and Locale drop down.
Step #4: Choose from one of four 'Voice' menu options.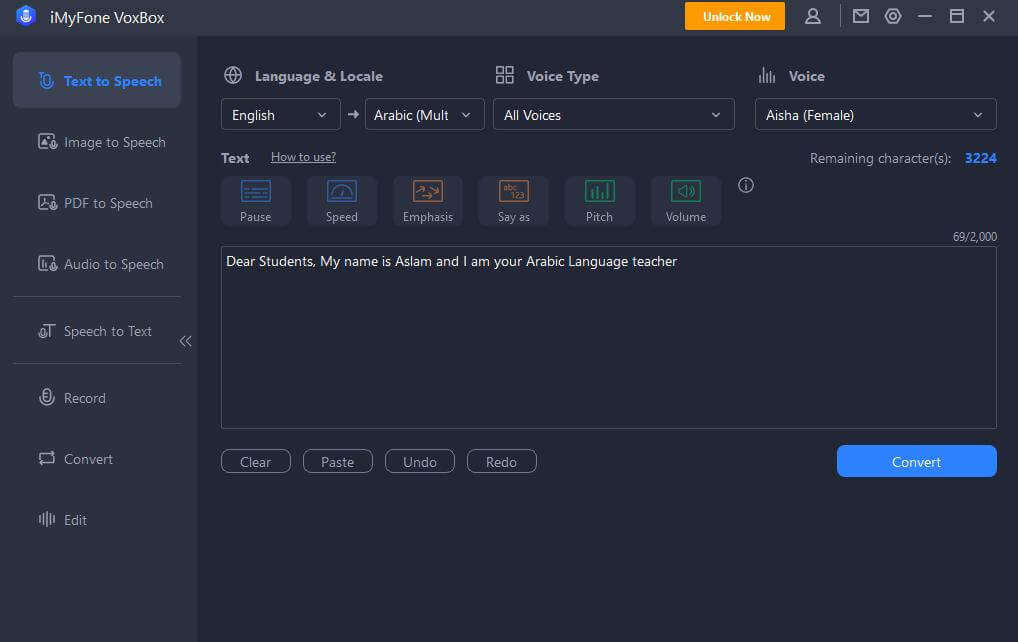 Step #5: Enter the text in the 'Write Here Box' and press 'Convert.
Step #6: Listen to results, make changes, and export.
Pros:

Real-life Arabic voiceover.

A simple but powerful tool.

Converts in seconds.
Cons:

Needs newer PCs to work efficiently
Murf is your best option if you're looking to learn a new and fun language and want to do so with an Arabic text to speech online application. Many language learners adore it because of its outstanding learning capabilities.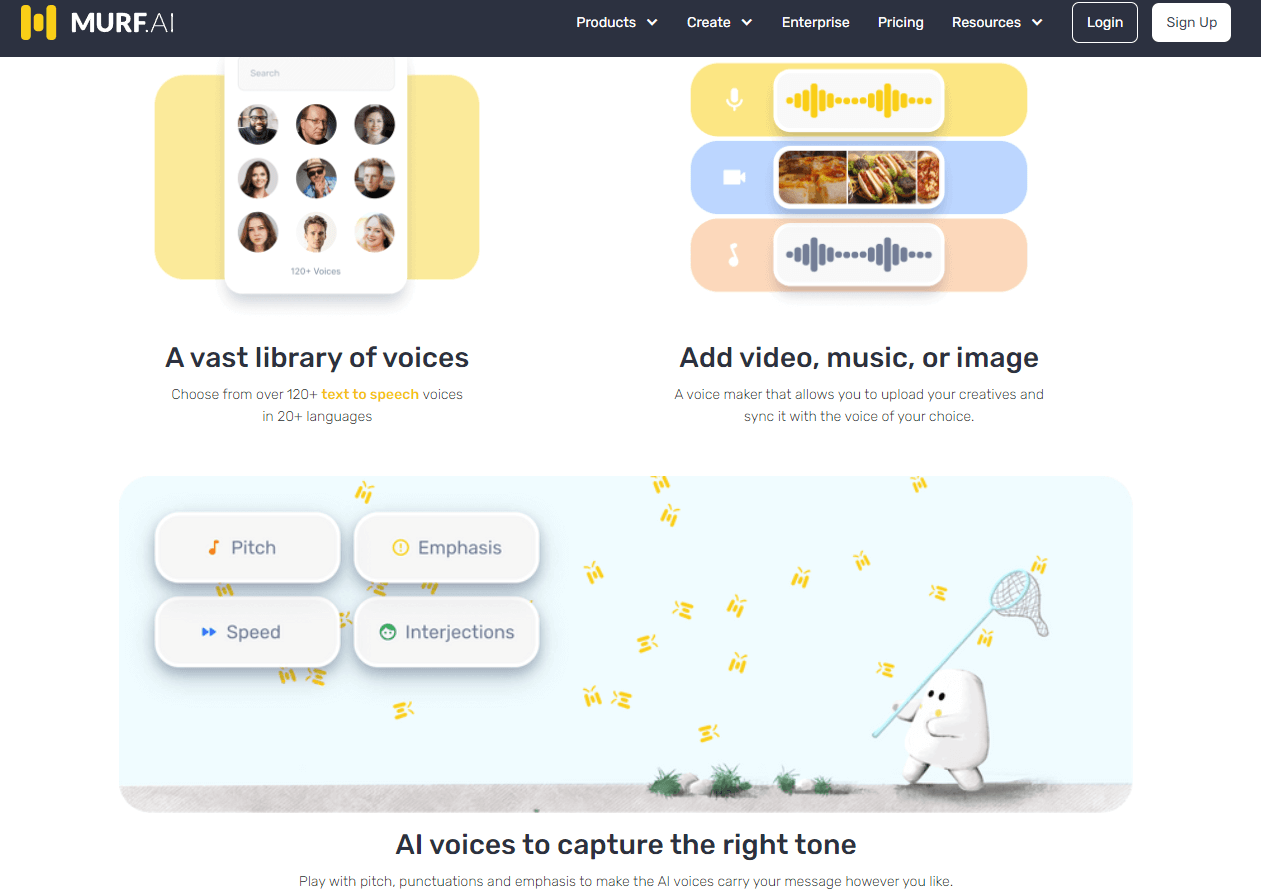 Key Features:
Murf's monologues are hyper-real for flawless practice, and experts developed its powerful AI to sound as realistic as possible.

You can utilize cloud-based synchronization to access your files from any platform.

The finest Arabic text to speech options are offered through Murf's workshop.

Simple customization, connectivity with other programs like PowerPoint, and incorporation of lip-syncing videos.
This Arabic text to speech application online brings an end to your quest for an application to turn your text into Arabic accent speech. With our online Arabic text to speech converter, you may obtain authentic and compelling Arabic voiceovers quickly and at no cost.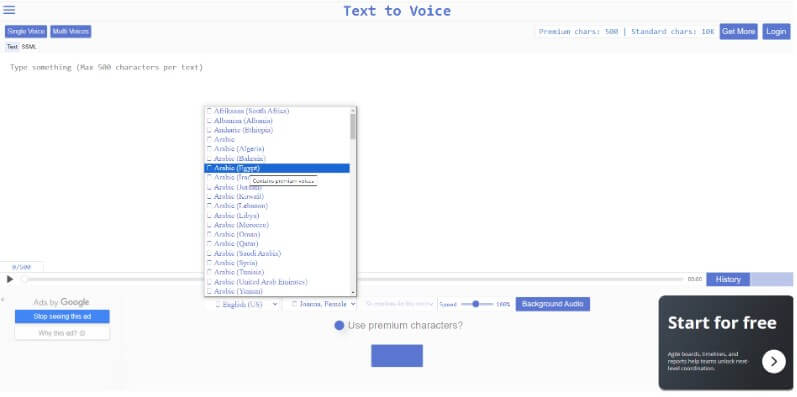 Key Features:
his user-friendly web tool creates lifelike voices from any text in various languages. Quick, simple, and accessible.

Multiple speech styles for the best results, which incorporate unique tone and pitch of real speakers.

Premium features use an advanced algorithm to convert any text into Arabic text to speech with top-class accents.
Part 2:FAQs about Arabic Text To Speech
Here is a quick rundown of some hot questions regarding Arabic text to speech tools ad mechanics.
1. Is there any Arabic Text to Speech Voice Generator?
Yes, many different online TTS tools can also convert any text to Arabic language or accent, whichever you desire.
This article has mentioned 3 of the best Arabic text to speech tools: VoxBox, Murf, and texttovoice. You can use any of these for the best results based on your preferences.
2. How Can I Turn Text to Speech in Arabic Online?
If you are looking for Arabic text to speech tool online, then you are in luck, as we have the two best online tools written about them in this article. We have shared Murf and texttovoice as online tools to cater to your Arabic text to speech desires. Please read the article in detail to learn more.
3. Which is the Best Arabic Text to Speech Software?
While we have mentioned 3 of the best Arabic text to speech tools in this article in detail, 2 are online tools, while VoxBox is a fully-fledged Arabic text to speech app for PCs and has an android app as well.

The power of conversion you can get from a PC tool is beyond compare. So,
Conclusion
So are you satisfied with our curated list of Arabic text to speech generator? These tools are fantastic in converting any text from most languages into the language and voiceover you guys want. VoxBox is our recommendation as it has a dedicated PC app, plus having 3200 voiceover options and 46+ languages to convert text into is a no-brainer.

Come and have a free try using voxbox below for free!
Try it Free
Watch this video to learn more about Best Arabic Text to Speech Voice Generator VoxBox: