Do you adore Osamu Dazai from "Bungou Stray Dogs"? If you do, now you have the ability to generate a Dazai AI voice. This voice mimics his unique tone, speech mannerisms, and style.
You can utilize this voice to dub animated scenes, narrate Dazai's dialogues in fan-made content, and even craft original lines for the character. This technology enables a profound connection with this beloved character, enhancing the Bungou Stray Dogs fan experience.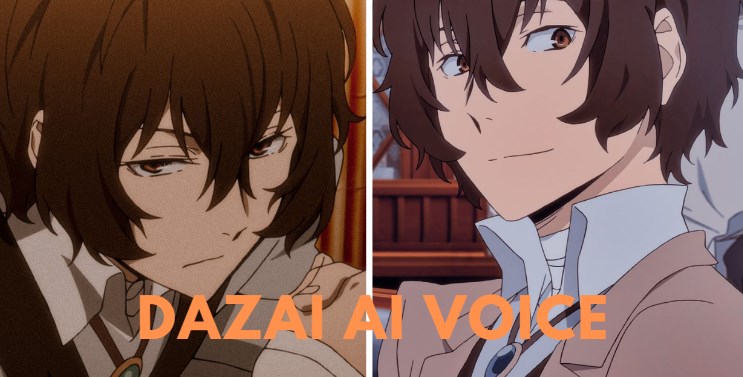 Part 1: Basic Info of Osamu Dazai
Osamu Dazai, a prominent member of the Armed Detective Agency and a former executive within the underworld's Port Mafia, possesses the unique Ability titled "No Longer Human."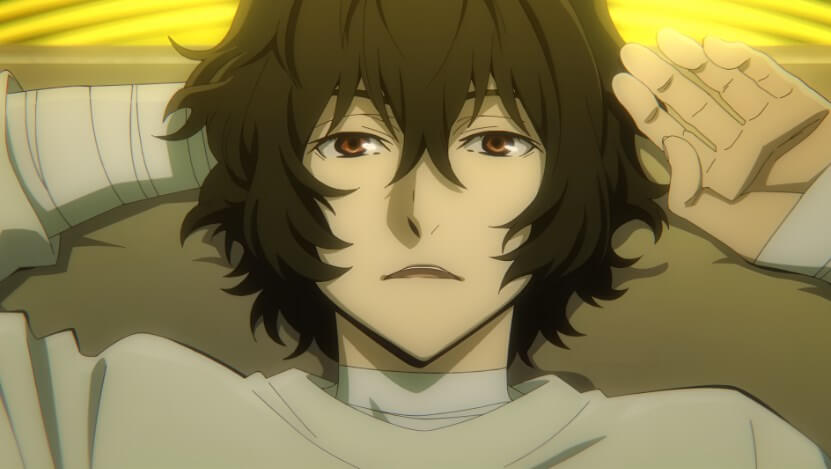 Physically, he is characterized by his wavy, dark brown hair, narrow eyes, and a slender frame. His distinctive fashion sense includes a long, untied sand-colored trench coat, a black vest over a light blue striped dress shirt, beige pants, and bandages adorning his body. In his past Mafia days, Dazai sported a black trench coat, bandages over his right eye and arm, remnants of his tumultuous history.
Part 2: Dazai Voice Actor You Should Know
Miyano Mamoru is the Japanese voice actor behind the character Osamu Dazai in the popular anime and manga series "Bungo Stray Dogs." Born on June 8, 1983, in Saitama, Japan, Miyano is a highly talented and versatile actor.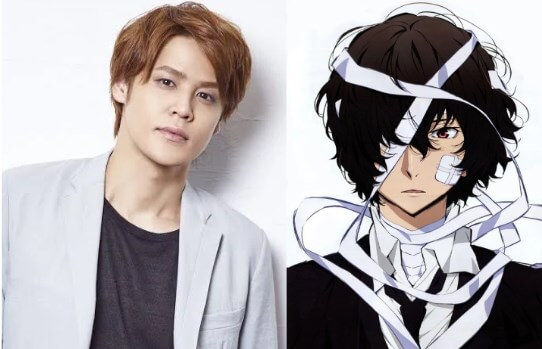 He has voiced iconic roles such as Light Yagami in "Death Note," Tamaki Suoh in "Ouran High School Host Club," and Rintarou Okabe in "Steins;Gate."
Part 3: Tips To Create Dazai AI Voice with Voice Generators?
iMyFone Voxbox is one of best voice generator for generating Dazai AI voice, enabling you to replicate his distinctive voice for seamless text-to-speech conversion. Moreover, it offers a vast selection of 3200+ voices, encompassing celebrities, fictional characters, and more. It's the solution for dubbing, podcasts, audiobooks, and various audio projects.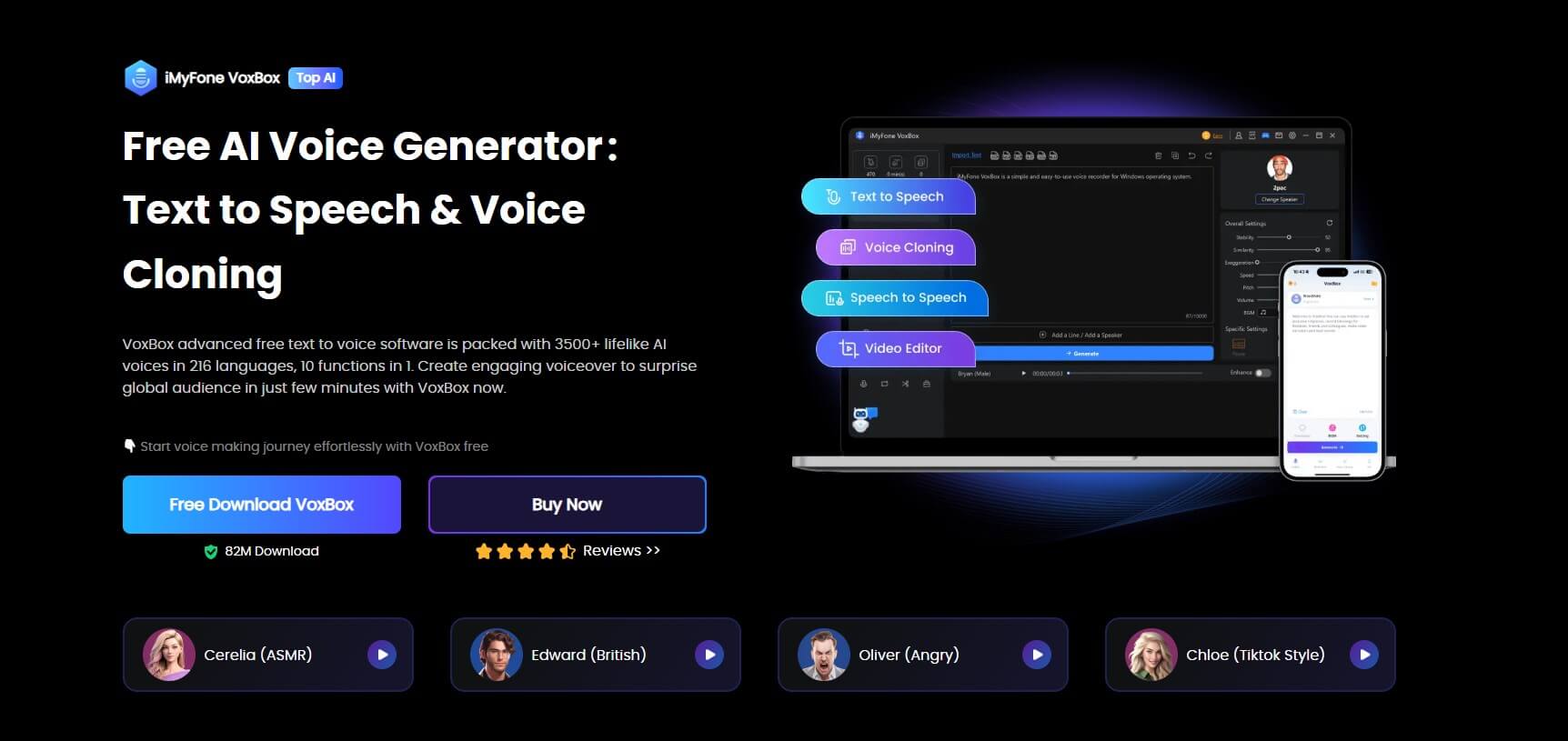 Free to Get Dazai AI Voice:
#Step 1: Downloading and installing VoxBox, then open it.
#Step 2: Select "Voice Cloning" and access the voice cloning page. Upload your audio, and AI will replicate the voice, ready to use in "My cloned voice."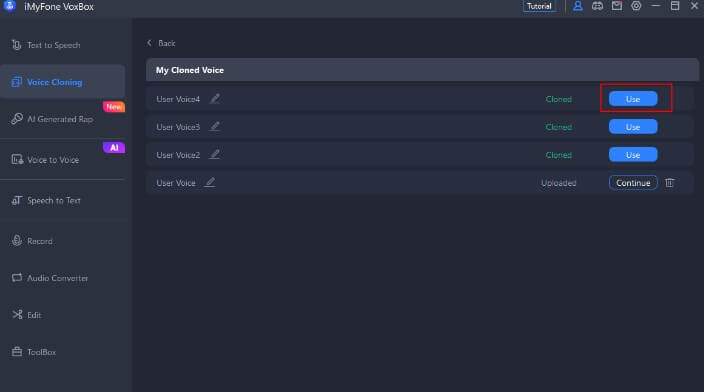 #Step 3: Navigate to the "Text to Speech", input or import the text, and convert it into speech using the cloned voice. Then, you can click on "Enhance" to eliminate any noise.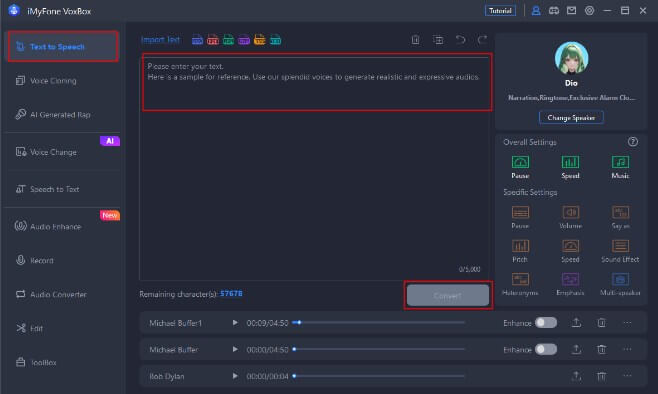 Key Features:
Supports to clone and custom realistic Dazai AI voice.

Numerous character voices from various anime series to select from.

a diverse collection of 3200+ voices spanning 77+ languages.

Ideal for video dubbing, IVR, content creation, and a variety of other applications.

Access to creating Dazai's voice, accommodating up to 2000 free characters.

Perform TTS, STT, recording, voice editing, audio conversion, noise removing, etc.
MagicMic voice changer is a helpful solution for transforming your voice into the iconic Dazai AI voice, perfect for streaming, gaming, and live interactions. With a vast variety of voices, including beloved characters from popular animes and cartoons and more.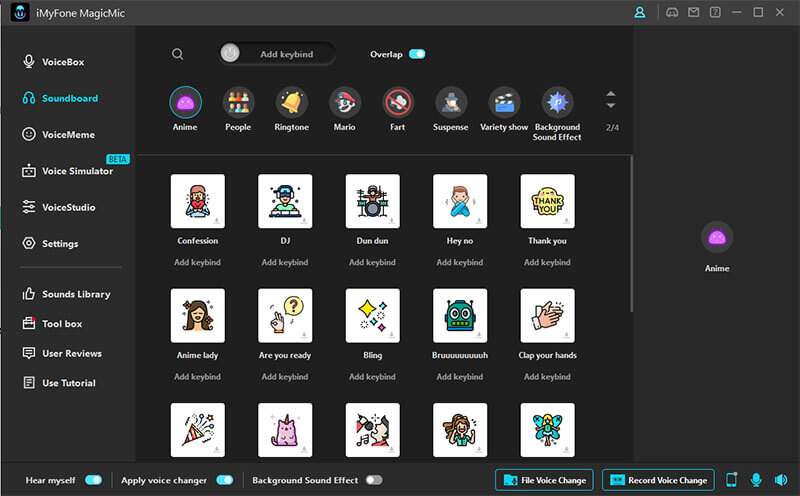 How To Change Your Voice Into Dazai AI Voice:
#Step 1: Download and Open MagicMic.
#Step 2: Activate "Apply Voice Changer" for instant voice alteration and also turn on "Hear Myself."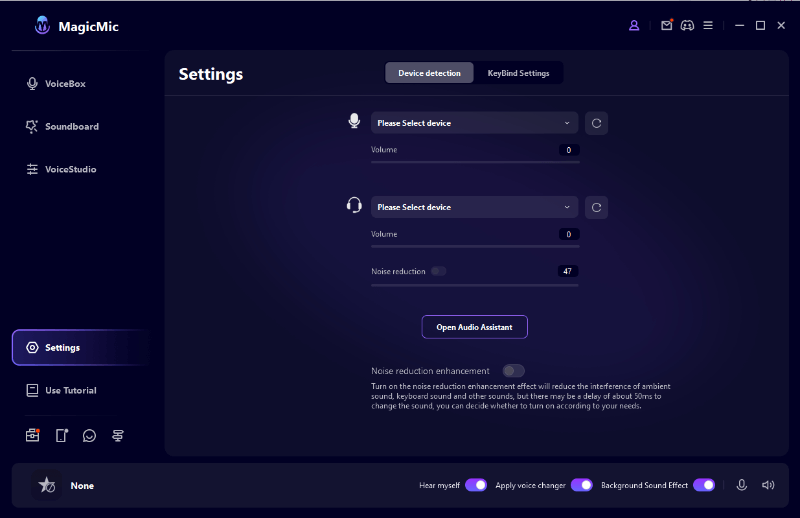 #Step 3: Select Voice Changer Virtual Audio Device as your application's input source.
#Step 4: Create the preferred voice by providing the necessary audio file. Set up keybinds for seamless effect changes.
Key Features:
Part 4: FAQs about Dazai AI Voice
1. How can I generate Dazai AI Voice?
To generate Dazai AI Voice, you can use specialized AI voice generation platforms or tools like VoxBox. Simply input the text or audio and select the Dazai AI Voice option to transform it into Dazai's distinct voice.
2. Is there a limit to the length of text that can be converted into Dazai AI Voice?
The text length limit may vary depending on the specific AI voice generation platform. Generally, there might be a character or word limit. For example, VoxBox gives beginners 5000 characters for tts conversion.
3. Can I try Dazai AI Voice for free?
Some platforms like VoxBox offer a trial period or a limited amount of free usage for Dazai AI Voice generation. However, for extended or specialized usage, you may need to opt for a paid plan.
Conclusion
These days, you have the ability to recreate the Dazai AI voice via voice generator. This allows you to sound just like this famous fictional character in the anime world.
We're pleased to introduce VoxBox, an exceptional voice generation tool that includes powerful text-to-speech and voice cloning feature. We've outlined a comprehensive procedure to effortlessly and swiftly generate the Dazai AI voice. By downloading iMyFone VoxBox, you not only gain access to the Hal 9000 voice but also a vast collection of 3200+ voices, enabling you to create stunning dubbings and more.