Explore the finest 4 Goku AI voice generators, catering to animators and film producers in search of AI character voices. An optimal solution for rectifying poor voice acting or crafting fresh dialogues..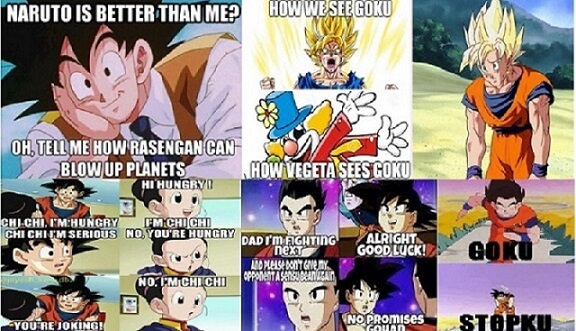 Listen to the AI-generated Goku voice created by iMyFone VoxBox below! and Start free 2000 characters to convert text to realistic voice.

Part 1: Who is Goku?
The star and protagonist of Akira Toriyama's Dragon Ball manga and animated television series are Goku. He is still alive, one of the last of the extinct Saiyan species.
Goku has all of the abilities that come with being a Saiyan. He has superhuman strength and durability, as well as quick reflexes and improved speed. He has three Saiyan transformations that dramatically increase his power: the first by 50, the second by 100, and the third by a whopping 1,000. Goku gains a multiplier of 400 thanks to a 4x Super Saiyan 2 power boost.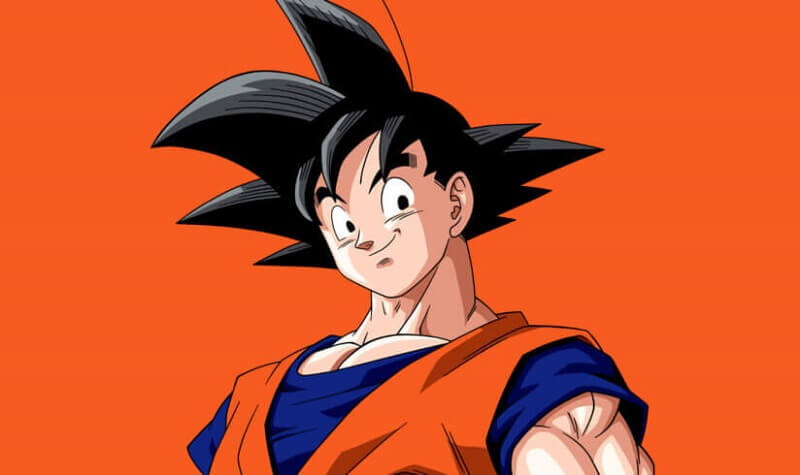 Part 2: Extra Intro of Who Voiced Goku
Goku (also known as Kakarot) is a full-blooded Saiyan, he has a pure heart, naive, innocent, cheerful, energetic, and has incredible willpower.
In the English dub of the Dragon Ball Z anime by Saban and Funimation Goku was originally voiced by Ocean Group voice actor Ian James Corlett for the first season until he left.Peter Kelamis for season 2. also voiced Goku for the original English dub versions of the first 3 Dragon Ball Z movies. still voiced Goku in the Ocean Group version of the DBZ anime for European and Canadian broadcasts. After Peter Kelamis, Kirby Morrow then voiced Goku until the end of the series for the Ocean Group version. Sean also voiced Teen Goku in the final saga of Dragon Ball.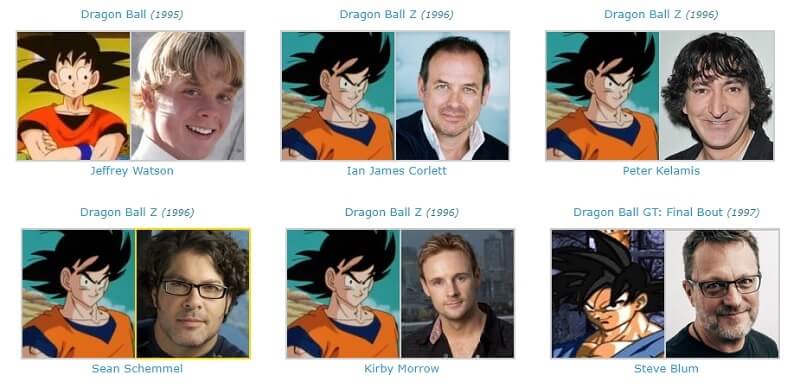 Part 3: Best Goku AI Voice Text-to-Speech Generators: Top 4 Picks
1) VoxBox-The Ultimate AI Voice Generator
With over 3200 voices in 46 languages, VoxBox emerges as a premier Goku AI voice generator. Perfect for anime, cartoons, and more, it elevates your content with Goku AI voiceovers for animations, IVR, and entertaining videos.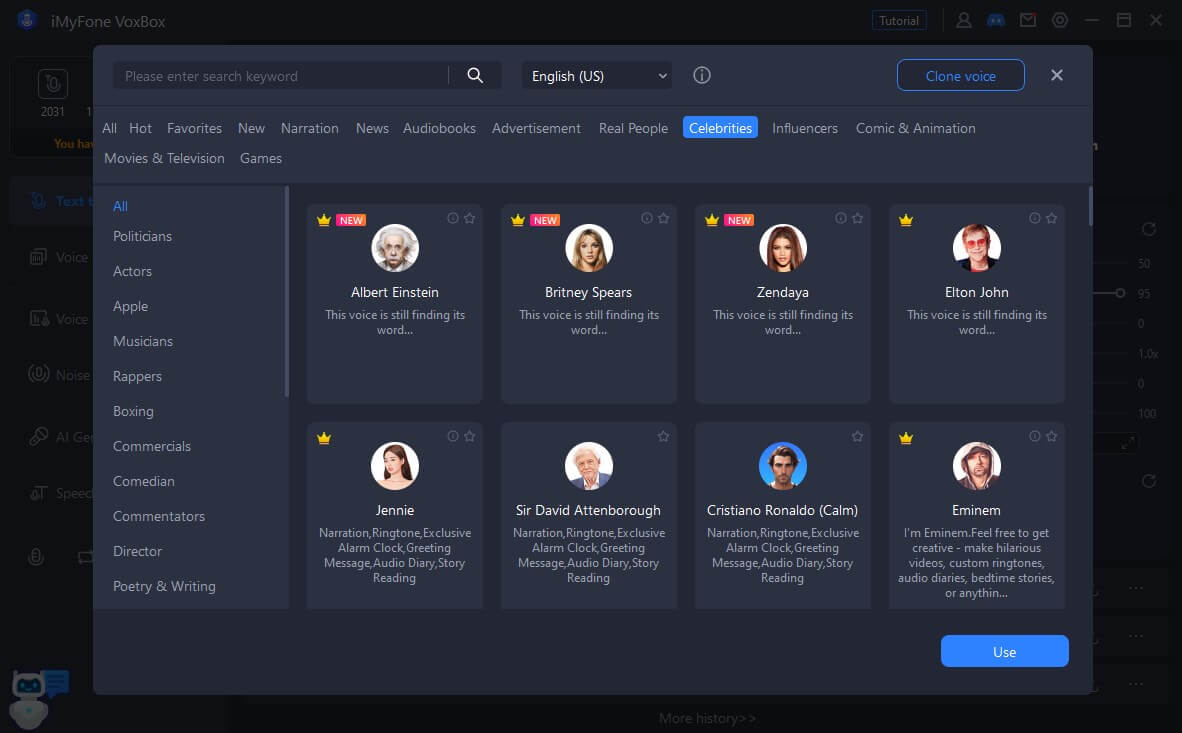 How AI-generated Goku Voice :
Step 1:Download and install iMyFone VoxBox on your computer.

Step 2: Then, you can select the voice of Goku.

Step 3: Type your script and click on "Convert".
Features:
Access 3200+ voices, from iconic characters to celebrities, all at your fingertips.

Explore 46+ languages and 100+ accents, granting unparalleled diversity.

Personalize audio with adjustable pitch, pause, speed, emphasis, and volume.

Enjoy a suite of functions: voice recording, text-to-speech, speech-to-text, video conversion, and audio editing.

Choose from various output formats (WAV, OGG, MP3) for flexibility.

Effortlessly select, cut, and trim audio segments using the intuitive interface.

VoxBox empowers you with seamless Goku AI voice control.
Reviews:
4.7 stars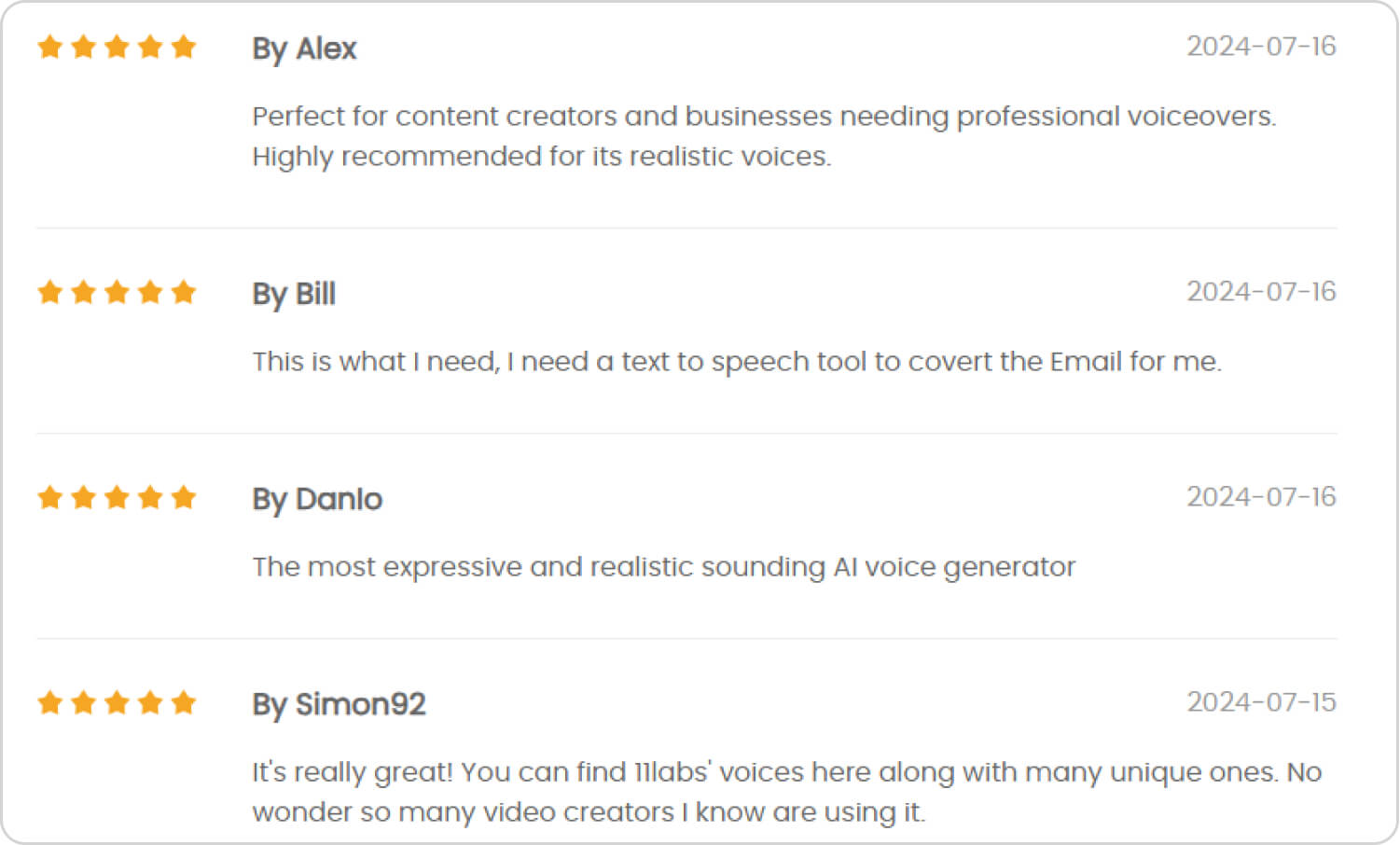 Price:
| Plan | Price |
| --- | --- |
| 1-month Plan | $15.95 |
| 1-year Plan | $44.95 |
| Lifetime Plan | $89.95 |
Watch this video to learn more about the Best Goku AI Voice Text to Speech Generator-iMyFone VoxBox:
2) Watson Text-to-Speech
With Watson's Text-to-Speech feature, you have the ability to transform the written text into human-like audio. It enables you to generate a Goku-like voice effortlessly, replicating the distinct vocal style of the character in no time.
Features:
Natural-sounding neural voices.

Customized word pronunciations.

Voice synthesis and customization.

Using Speech Synthesis Markup Language, it is simple to change accent, volume, tone, tempo, and other characteristics.

Controllable speech attributes.

Excellent Data privacy and security.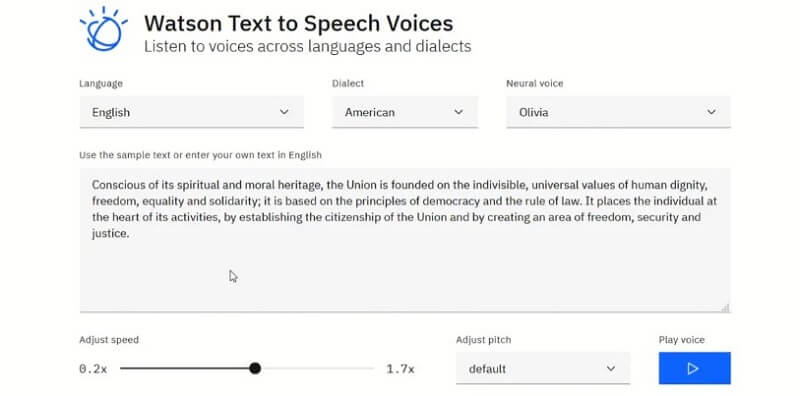 Reviews:
4.6 stars
Price:
Costs range from $0.01 to $0.02 per minute. That means the price is based on the volume you want to use it.
3) Play.ht
If you're interested in using online text-to-speech to recreate Goku's voice, simply select a voice that closely resembles Goku's. However, it's worth noting that Play. ht is specifically designed for creating high-quality voiceover audio for videos.
Features:
832+ Voices

132 languages

MP3 & WAV Export

You can adjust the text, alter the sentiment, choose the tones, and be creative with it using this function.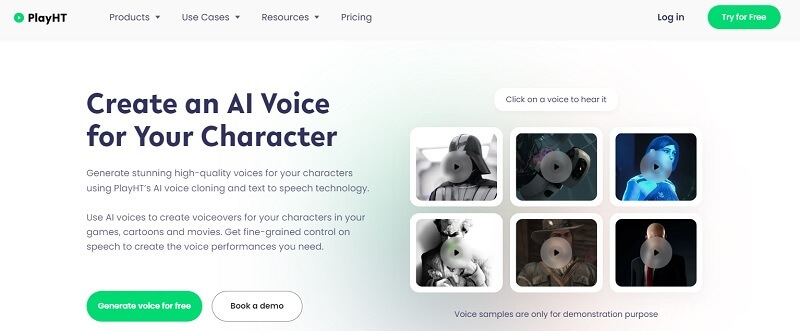 Reviews:
4.6 stars
Price:
| Plan | Price |
| --- | --- |
| PERSONAL Plan | $14.25/Monthly |
| PROFESSIONAL Plan | $29.25/Monthly |
| PREMIUM Plan | $74.25/Monthly |
4) Murf.AI
Murf.AI is an AI-powered text-to-speech application designed to simplify voiceover creation. It includes voice cloning capabilities, allowing users to clone Goku's voice and utilize it for generating Goku-like voices. With Murf.AI, making Goku's voice and creating voiceovers becomes a seamless and straightforward process. .
Features:
The greatest tts software for producing presentations and video material.

With the help of the software's capabilities, you may create voice recordings that are incredibly realistic.

To make each sort of speech in the software as authentic as possible, all of the voices go through basic training with experienced voice actors.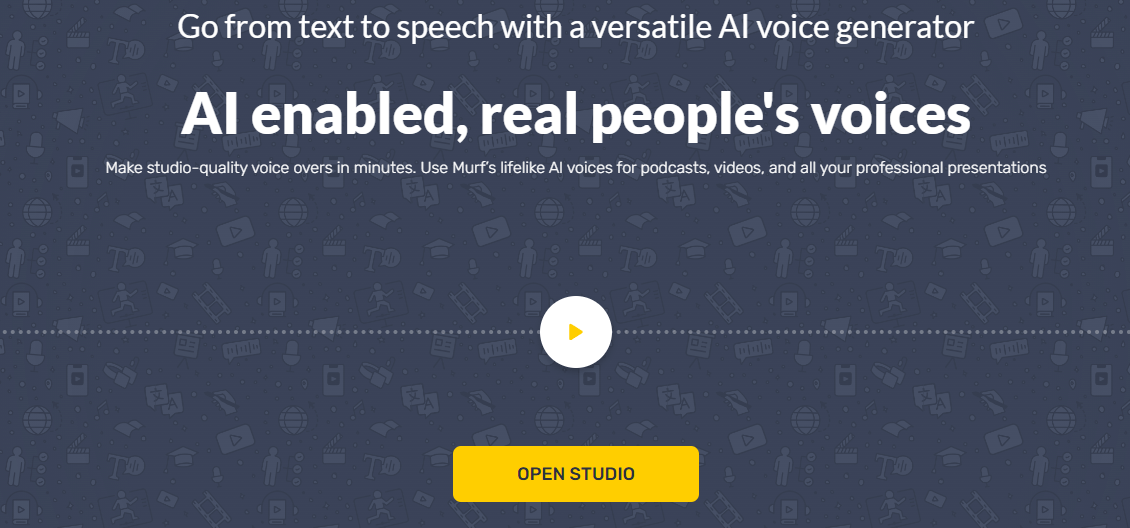 Reviews:
4.4 stars
Price:
| Plan | Price |
| --- | --- |
| Basic Plan | $13/Monthly |
| Pro Plan | $26/Monthly |
| Enterprise Plan | $167/Monthly |
Part 4: Is There Going to be a Dragon Ball Super 2 2023?
Many Dragon Ball fans eagerly await news of a second season for Dragon Ball Super. While there is no official confirmation yet, speculation suggests that an announcement or potential release may occur in the latter half of 2023. Leakers have claimed that production is already in progress, with Akira Toriyama, the original creator, involved in the project. Fans are hopeful for an exciting continuation of the Dragon Ball Super series.
While there is a list of actors associated with the project, it's important to note that there is no official confirmation at this time. The presence of actors on the list may indicate their potential involvement, but until an official announcement is made, it is best to consider this information as speculation. Fans will eagerly await any official confirmation regarding the actors and their roles in the project.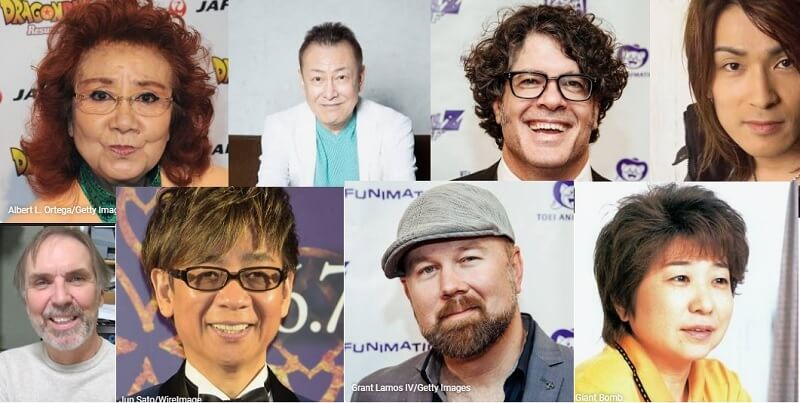 1) Masako Nozawa as Son Gokû

2)Ryô Horikawa as Vegeta

3)Sean Schemmel as Goku

4)Masakazu Morita Uisu

5) Doc Morgan as Narrator

6) Kôichi Yamadera as Birusu

7) Christopher Sabat as Vegeta

8) Mayumi Tanaka as Kuririn
Conclusion
That ends our today's discussion on the Top 4 Goku Text-to-speech AI voice generators. All the Goku voice generator we have mentioned in today's list has something unique to offer you all. Using these, you can create voiceovers for amazing Goku memes in no time.
However, if Goku's voice is not your only requirement, if you want other characters' AI voices, You can try the VoxBox This software has some of the best features on the market, along with a very competitive price.