Are you a fan of Dragon Ball and Vegeta? Now, you can create Vegeta AI voice through text-to-speech tech and generate audio files that sound just like him. Using his voices for anime content creation and other projects is an interesting thing. In this article, you will learn more about Vegeta and get the best Vegeta text to speech voice generator to create his voice easily.
Now Free Listen to Vegeta Voice Generated by VoxBox.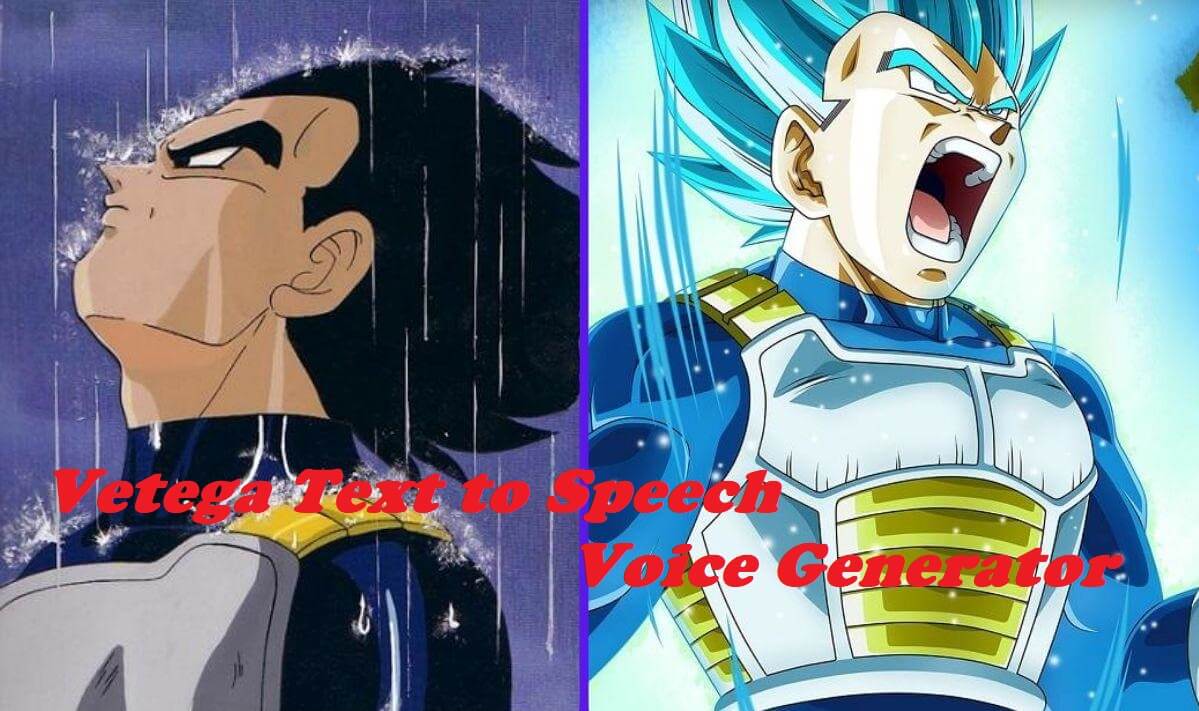 Part 1:Who is Vegeta & Vegeta Voice Actor?
Vegeta is a fictional character in the Dragon Ball manga and anime series created by Akira Toriyama. He is the prince of the Saiyan race and one of the protagonists of the series. Vegeta started out as a killer, but later gave up his position in Frieza's forces to live a peaceful life on Earth. He is fierce and competitive and is one of the most popular characters in the Dragon Ball series.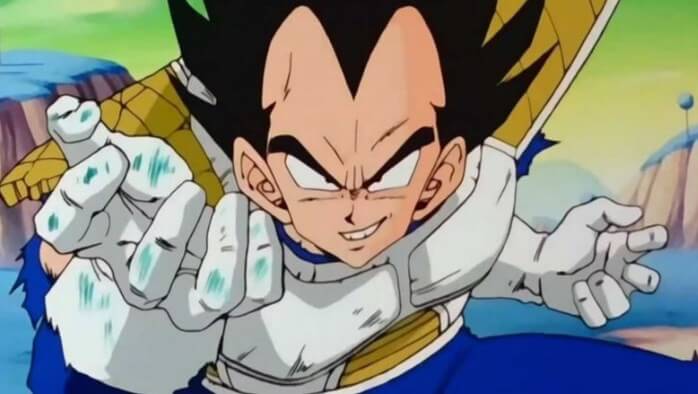 In the original Japanese version of the series, Vegeta was voiced by actor Ryo Horikawa. Horikawa has also voiced other famous anime characters, including Reinhard von Loengram in "Legend of the Galactic Heroes" and Shun Andromeda in "Saint Seiya." He is recognized as one of Japan's most versatile voice actors.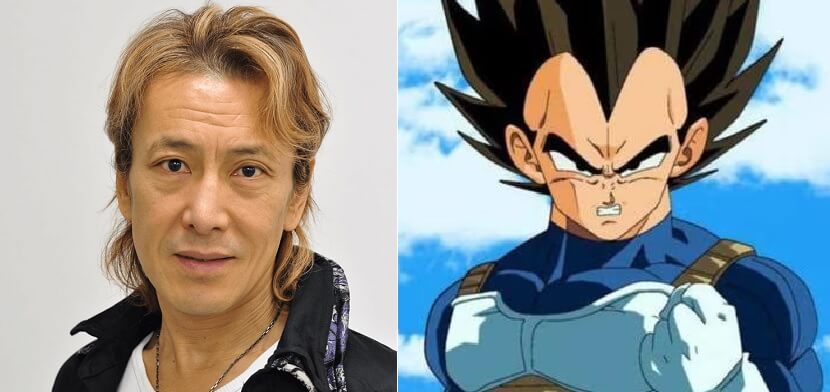 Part 2:Know More about Goku and Vegeta
Goku and Vegeta are the two main characters in the Dragon Ball series. They are both powerful Saiyan warriors who have fought side by side throughout the series. Initially, they were fierce rivals, with Vegeta seeing Goku as a threat to his own power and pride. Over time, however, they developed a mutual respect for each other's abilities and often worked together to overcome powerful enemies.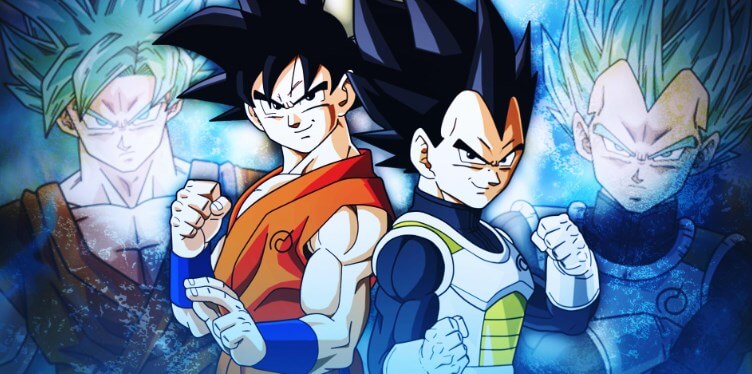 Part 3: How To Make Vegeta AI Voice with Text to Speech?
VoxBox is a text-to-speech tool that includes realistic Vegeta AI voices. This voice generator offers over 3,200 voice options and 77 languages, including many famous anime characters, and you can use these voices for animated content creation, video dubbing, and more.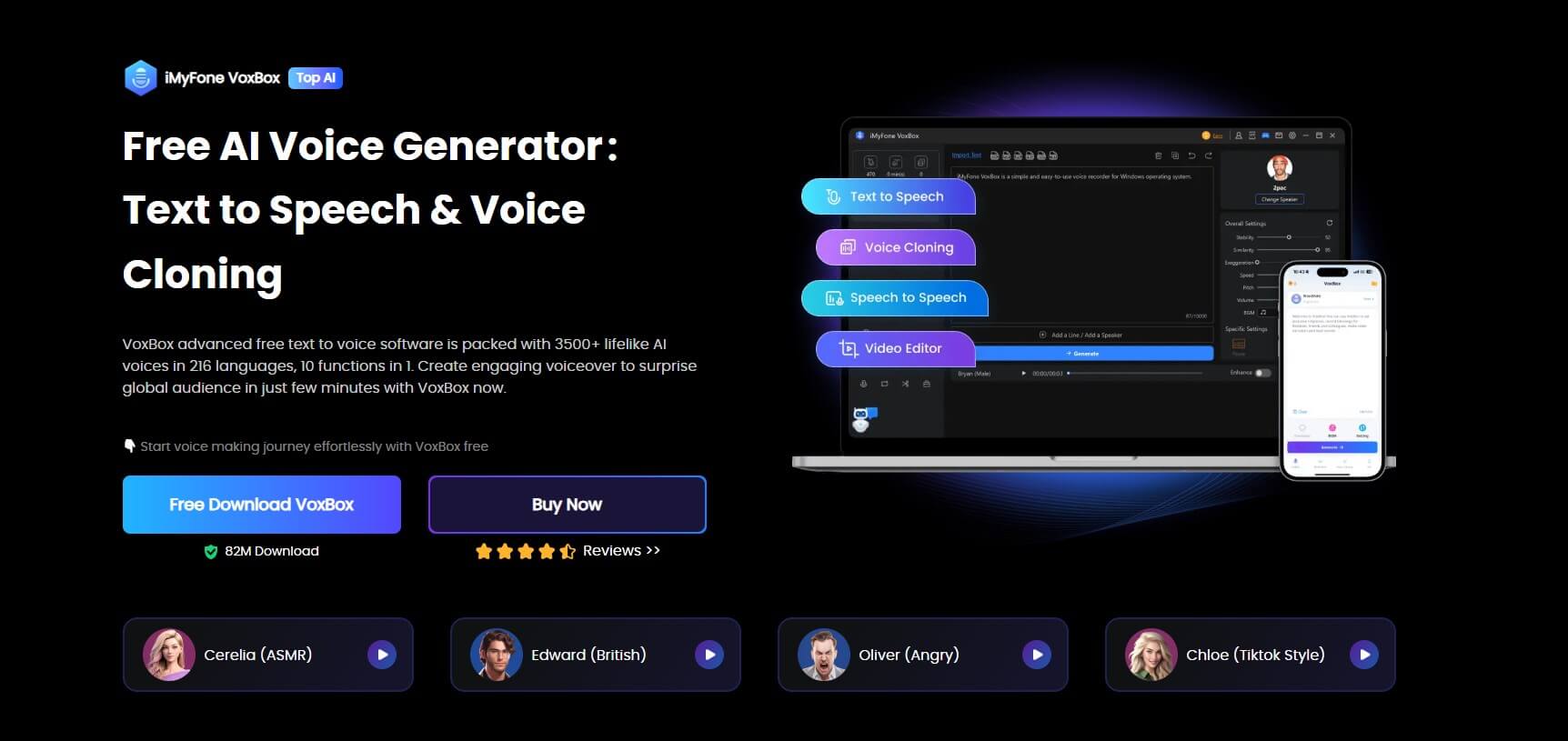 Key Features:
The first-time users get 2000 free characters for Vegeta tts.

Clone and custom character voices in Dragon Ball with ease.

Multi-funtion tool, including TTS, STT, voice cloning, video conversion, audio editing, etc.

Used on social medium like YouTube, TikTok as Dragon Ball series fans.

Popular comic and animation voices are offered, such as Dio.
Steps to Get Vegeta AI Voice:
#Step 1: Download and install VoxBox First.
#Step 2: Click on the option "change speaker", and input "Vegeta" and use the voice.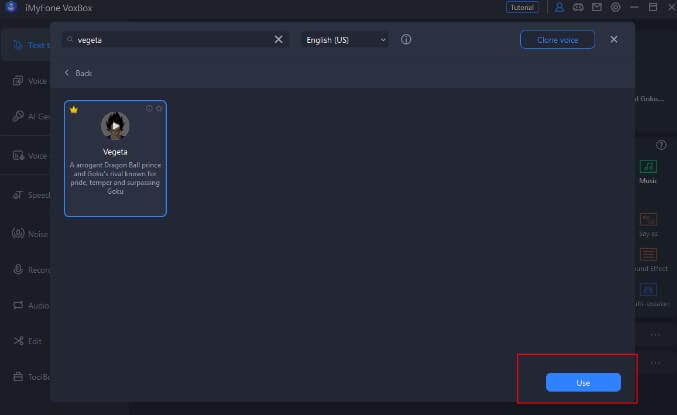 #Step 3: Type or import the text, tap "Convert" to make audio in Vegeta voice. Finally export it on your device.
Watch the video below to learn more about Vegeta Text to Speech Generator VoxBox
Pros:

Multiple output and input formats

One-click noise removal.

All-in-one software.

Compatible with PC and mobile.
Cons:

Voice cloning doesn't have a trial version.
Reviews:
4.7 stars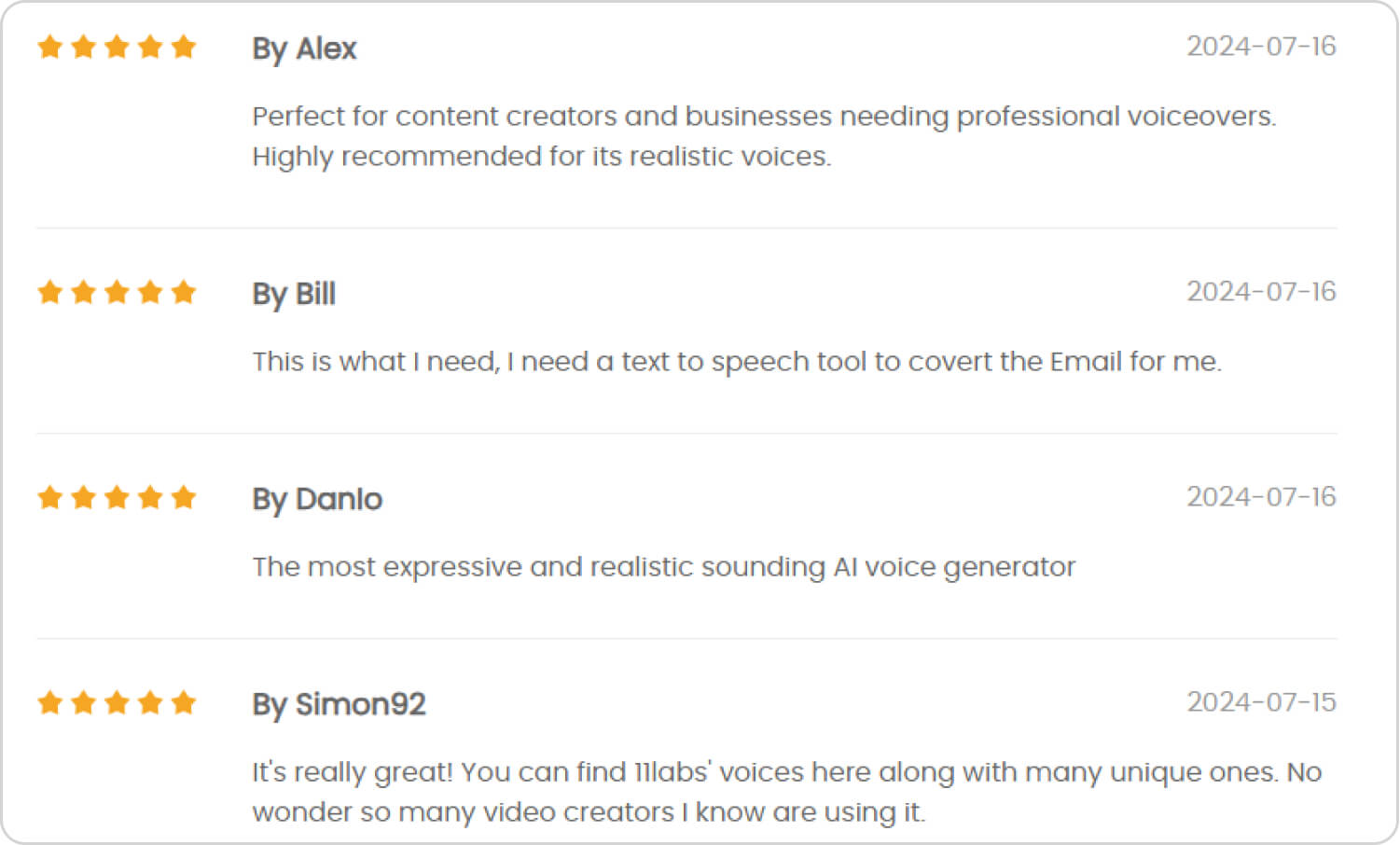 Part 4: FAQs about Vegeta AI Voice
1. How To Use Vegeta AI Voice Make Voiceover?
You can use the voice generator which includes Vegeta voice or has the cloning feature to clone the voice of Vegeta, then input the text and convert it to have clear voiceover.
2. Can I get Dragon Ball character voices with voice generator?
Yes, text to speech voice generators like VoxBox, Fakeyou allows you to generate and use the voices of the animation Dragon Ball for your projects.
3. Where Can I Make Vegeta Text to Speech For Free?
VoxBox provides free version and free characters for you to do Vegeta text to speech with simple steps.
4. Is there a voice changer for Vegeta AI Voice?
Of course. iMyFone MagicMic is a voice changer with 250+ voice effects and 600+ soundboard, letting you change your voice into Vegeta's.
Conclusion

In short, using the voice generator allows you to easily convert text to speech using Vegeta's voices. Among the many options, we recommend VoxBox. As one of the most popular voice generators on the market, it not only has the voices of characters such as Vegeta, but also the voices of other celebrities and real people, suitable for different situations. Not only that, its cloning feature allows you to clone anyone's voice for entertainment. So use it now for free!