In today's digital age, the development of artificial intelligence (AI) technology has opened up new possibilities for voice synthesis. One particular voice that has gained immense popularity is the Constans Connie Kendall voice.
This AI-generated voice has captivated the attention of people from diverse backgrounds, leading them to seek out AI voice generators to acquire this unique vocal identity. This essay aims to explore the ways for getting Constans Connie Kendall's voice.
Part 1: Who is Connie Kendall
Constance "Connie" Kendall is a beloved character in the audio drama series "Adventures in Odyssey." With her boundless enthusiasm and insatiable curiosity, Connie captures the hearts of listeners as a spirited teenager.
She works as an employee at Whit's End, a bustling hub in the small town of Odyssey, where she often finds herself caught up in thrilling adventures and life-changing lessons. Connie's journey unfolds through her evolving friendships, personal growth, and encounters with faith. Her relatable struggles and infectious energy make her a relatable and endearing character who has become an enduring presence in the hearts and minds of "Adventures in Odyssey" fans.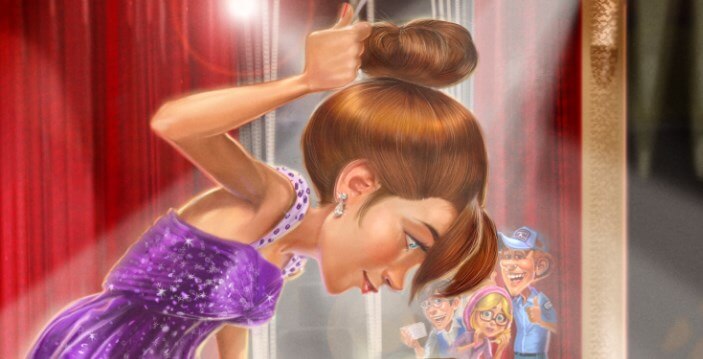 Part 2:Who Voices Connie Kendall?
Constance "Connie" Kendall is voiced by actress Katie Leigh in the audio drama series "Adventures in Odyssey." Katie Leigh has lent her voice to the character since the series' inception in 1987 and has become synonymous with Connie's vibrant personality and distinctive voice. Her portrayal of Connie has endeared her to fans of all ages, making her an integral part of the show's legacy. Katie Leigh's talent and dedication have brought Connie to life, making her a beloved and memorable character in the "Adventures in Odyssey" universe.

Part 3:How AI Easily Gets Connie Kendall Voice Via Generator
1) iMyFone VoxBox- AI-Generated Voice
With VoxBox, you can access an impressive AI voice generator that offers a wide range of realistic voices. It provides 3200 voices in 77 languages, including the ability to replicate the distinct vocal traits of anime characters and real-life celebrities. You can effortlessly achieve Connie Kendall's natural voice using this powerful AI tool for creating voiceovers in your content.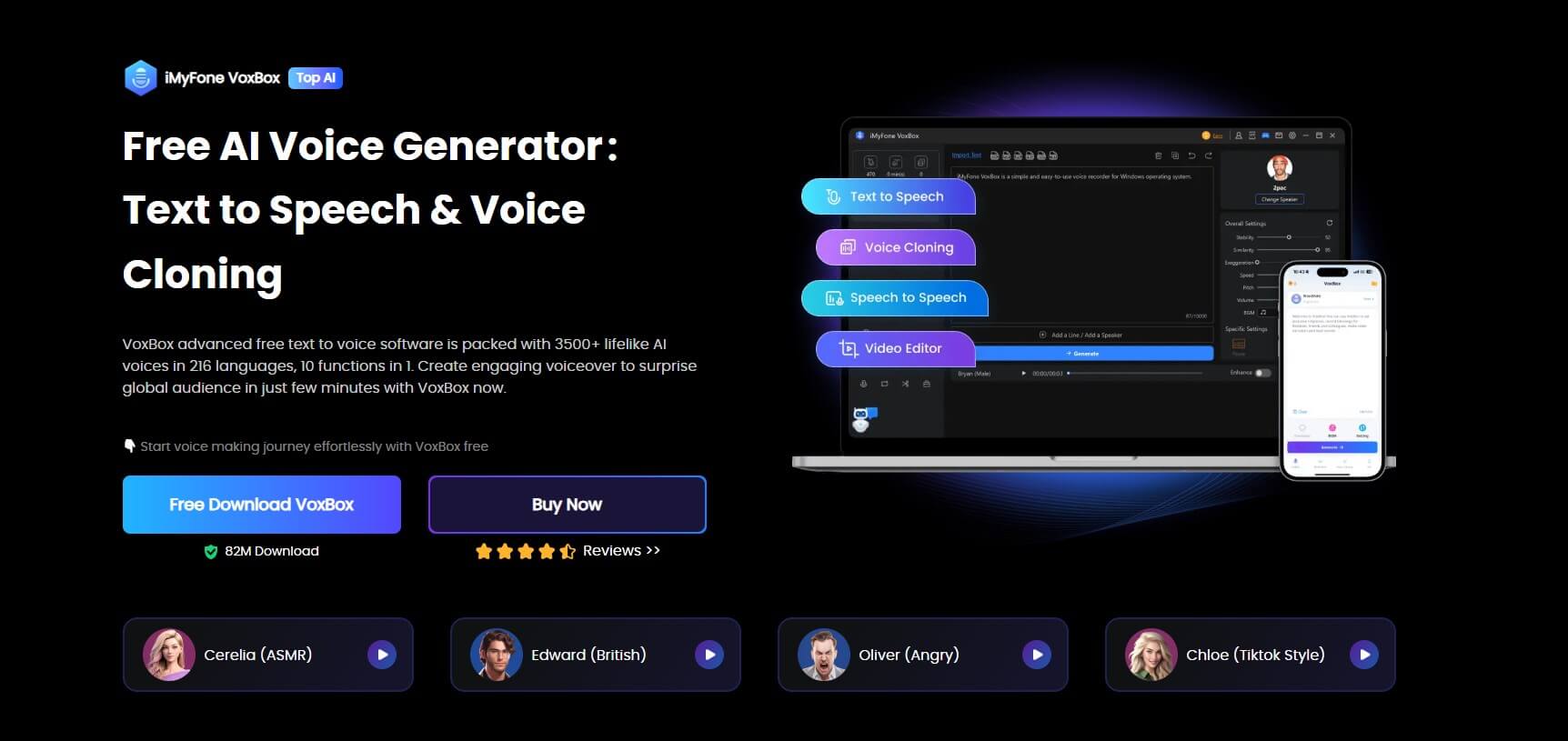 Step of AI-Genearted Connie Kendall's Voice
Step 1: Download VoxBox and install it, click on "Voice Cloning" you can upload the audio about Connie Kendall to clone, After mins, you can get the Connie Kendall's voice you want.

Step 2: Select the "Text to Speech", open My Voice, Find Cloned Voice name like Kendall's to choose and then enter text to generate.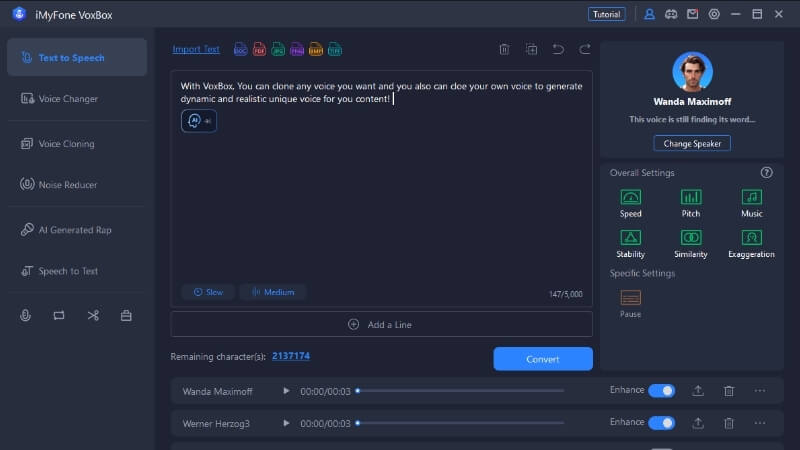 Step 3: Click the "Convert" button to export the realstic Connie Kendall's voice.
Features:
Wide range of AI voice options, including fictional characters and real-life human voices.

Over 3200 AI voices are available, supporting 46 languages with 100+ accents for natural voiceover.

Features for voice generation, cloning, and text transcription.

Customizable voice settings for pitch, speed, and volume adjustments.

High-quality audio output formats (OGG, WAV, MP3) for exceptional overdubs.

Versatile application in business, entertainment, and social media.
2)Spakfly Text to Speech
Spakfly is an advanced AI voice generator and text-to-speech (TTS) software that seamlessly transforms text into incredibly lifelike voiceovers. With support for 65 languages and over 400 voices, including standard and AI-generated options, it ensures a diverse range of high-quality audio outputs.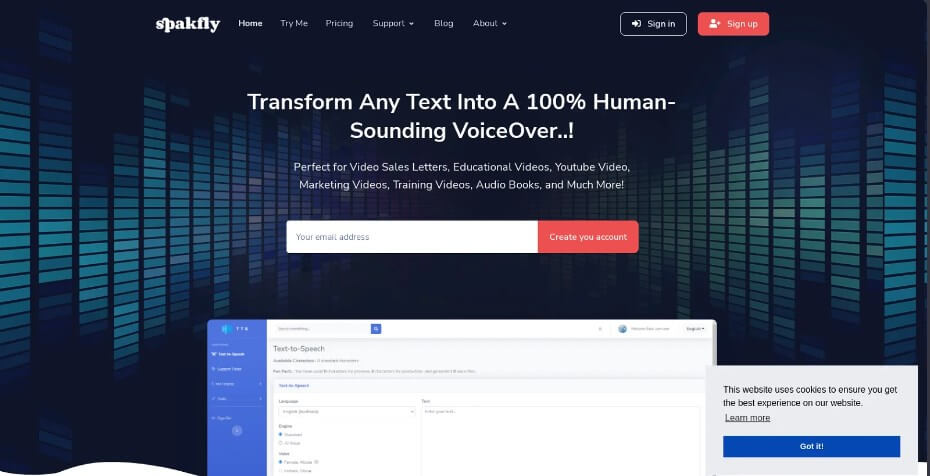 Features:
Our TTS service covers 65 languages and offers over 400 voice options, which continues to grow.

It supports both standard voices and AI voices (known as Neural Voice), providing diverse choices.

With standard voices, you can enjoy a lower cost for your TTS needs

Unlimited downloads, exports, and audio embeds on external websites.

Offer flexible pricing models.
Uberduck is an AI voice generator and text-to-speech platform that empowers developers to create interactive voice and chatbots. With over 5,000 expressive voices and easy-to-use APIs, users can generate AI voiceovers and build audio apps swiftly. Custom Voice Clones allow users to create personalized voice clones using just a few minutes of audio.

Features:
Access over 5,000 expressive voices to create AI vocals and voiceovers.

Utilize our APIs to swiftly develop impressive audio applications.

Personalize your experience by synthesizing your own custom voice clone.

Join our vibrant ML community and transform AI research into powerful creator tools.
Conclusion
The iconic voice of Connie Kendall, from "Adventures in Odyssey," evokes nostalgia and familiarity, appealing to users in search of uniqueness. With AI technology advancing, the demand for AI-generated voices like Connie Kendall's is increasing. It reflects the evolving landscape of human-computer interaction and underscores AI's role in shaping our digital experiences. Experience AI voices yourself with a free trial of iMyFone VoxBox.