AI voice generators can be used to create voiceovers for a wide range of content, including videos, podcasts, and even phone systems or chatbots. and which is provided more voices & languages that could reducing costs for businesses and individuals.
In this article, we would list the 5 best Ai voice generators for you chooose from
Part 1: List of Best 5 Ai Voice Generators
iMyFone VoxBox is a text-to-speech (TTS) AI voice generator that offers a wide range of voices and languages. character's voices like SpongeBob, Garfield, Goku, Trump, etc, and languages like British, Japanese, Hindi, etc.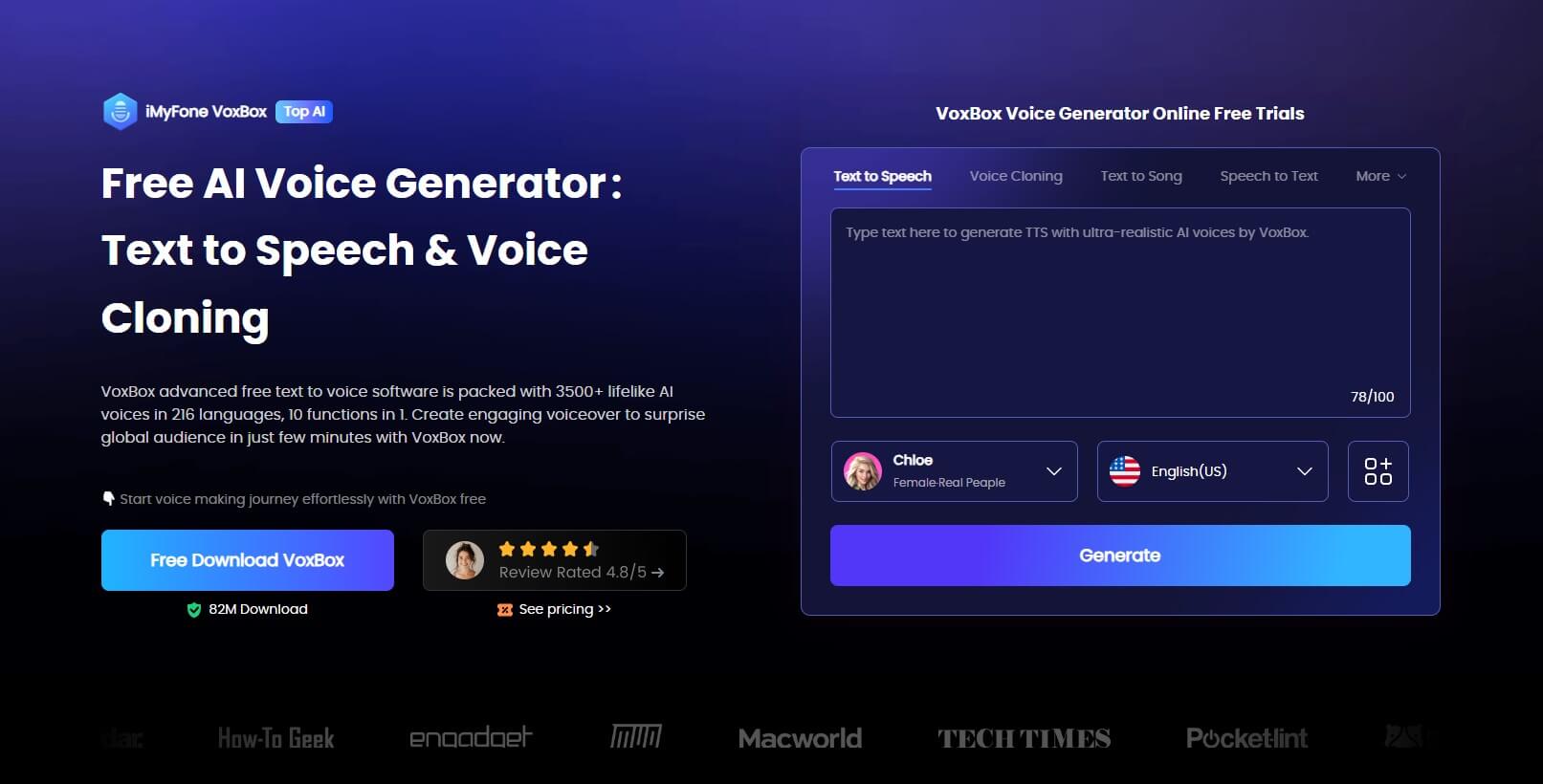 Key Features:
3200+ Ai voices like rappers, YouTubers, cartoons, celebrities, etc.

46+ languages like Spanish, Japanese, British.

100+ accents like a British accent and a Hindin accent, etc.

More functions like Speech-to-text, text-to-speech, voice record, video convert, and audio edit.

Supported Pitch, Pause, Speed, Emphasis & Volume

More parameters like BGM, Sound effect, multi-spearker, etc

More audio formats like WAV, MP3, OGG, etc

Also supported Pdf, word ,etc file format
Pros:

Simply to use

No ads and Safe

Lower Price and High-quality voice
Cons:

Only supported Win, Mac Coming soon.
Try it Free
Speechify is a text-to-speech reader that also supported generate voice, It supports converting Docs, articles, emails, and PDFs into voices. which is for people with hearing impairments.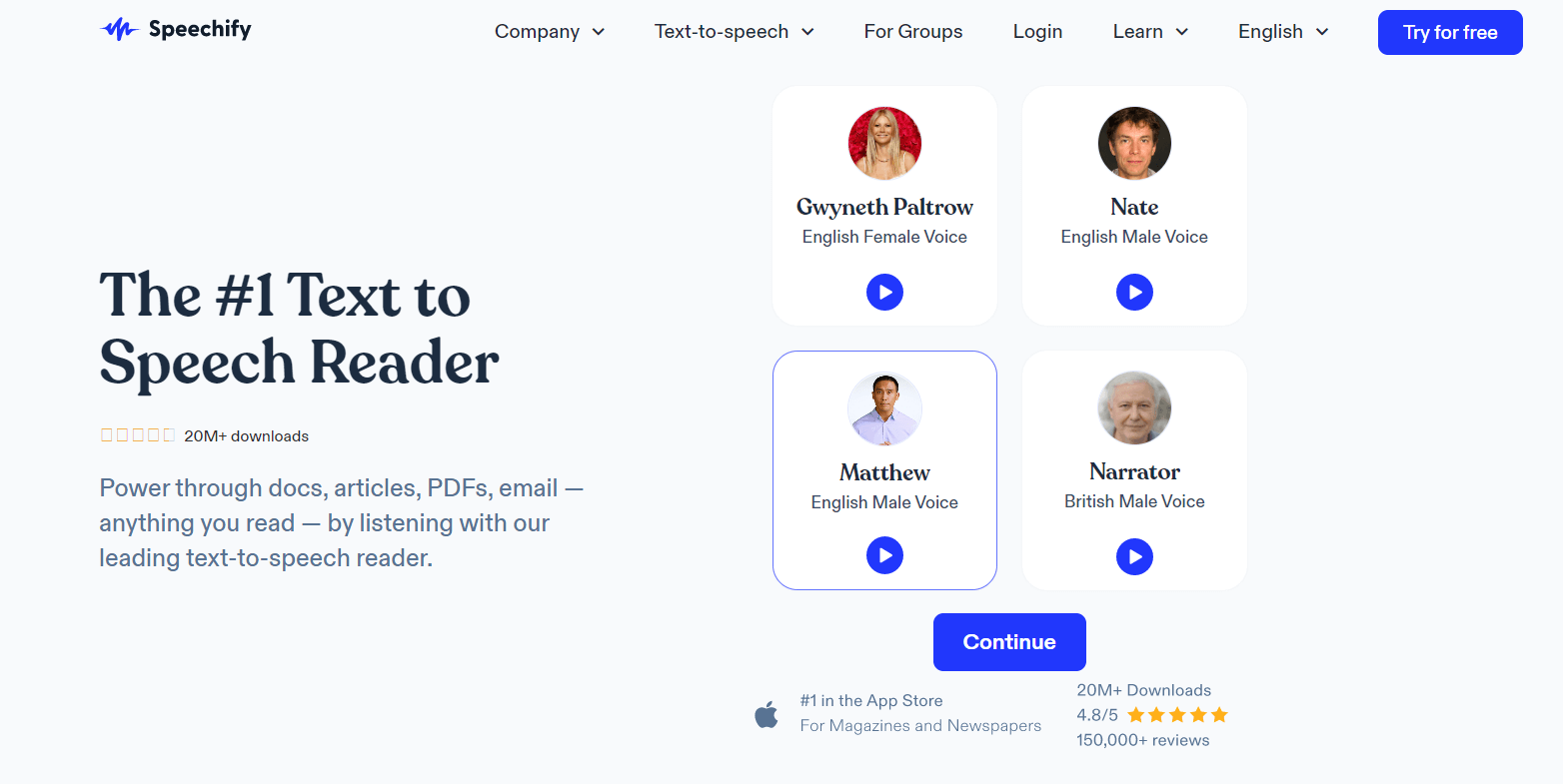 Key Features:
Convert text into speech using different voices, languages, and tones.

Multiple customization options

Simple and clear user interface.

A free version is available.

Compatible with Chrome, Windows, Android, and iOS platforms.

Creates natural human-sounding audio files.

Can be used on mobile and desktop/computer.

Compatible with different social media platforms like Linkedin, FaceBook, Messenger, and WhatsApp.
Typecast is a voice generator with a strong AI-based algorithm. It converts text into speech and also creates videos with several characters and customizations for designing an audiobook.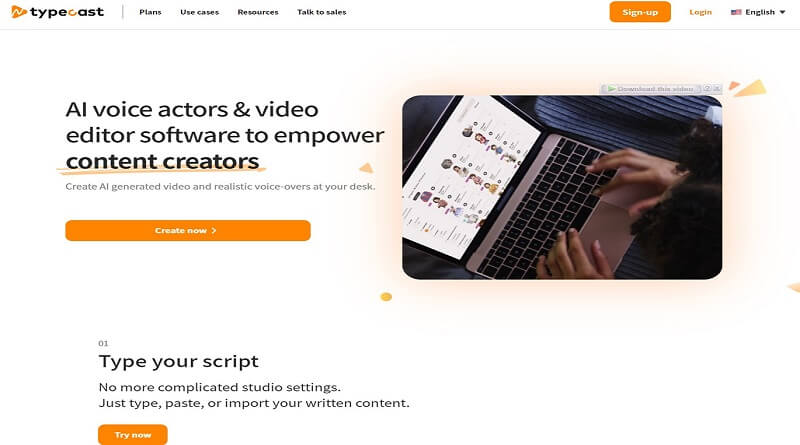 Key Features:
290+ voice actors.

Convert text into speech within a few seconds.

Powerful AI-based algorithm.

Super easy and fantastic tool.

Realistic and original voice AI voice actors.

Synchronize video and audio files nicely.

Compatible with all platforms.

Weekly updates.
Wideo is an easy and effective text-to-speech voice generator for video making and converting text into speech within a few seconds. which is perfect for creating promo, presentations, demos, and explainer videos in desired voice.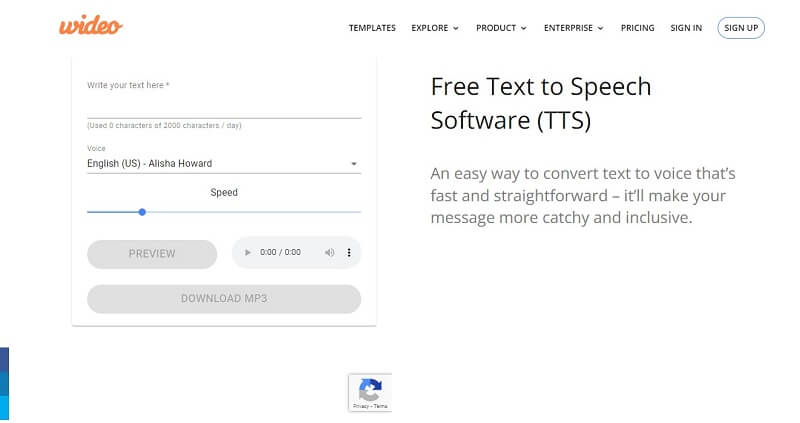 Key Features:
Simple and easy to use

Compatible with all platforms

Allows video creation.

Powerful TTS conversion.

Provides different languages for TTS conversion.
Google TTS is a text-to-speech converter for all cloud-based platforms. It uses Google's best AI technologies to convert text into the best realistic and natural-sounding audio plays. also supported pause, pitch, emphasis, and so on.

Key Features:
Wide variety of voices (220+).

90+ WaveNet voices are available.

Customize voice with various built-in options.

Allows SSL tags, pauses, numbers, and date & time formatting.

You can tune your voice using voice speed and pitch.

Use Google API technologies.

Provide fast and clear results.
Part 2: Comparison of 5 Best Ai Voice Generators:
Product Name
Platform
Languages
Voices
User rating
Price
iMyFone VoxBox

Windows

46+ languages

3200+ voices

4.8

1-Month/$14.95

1-year/$39.95

Lifetime/$79.95

Speechify

Chrome

iOS

Android

20+

30+ Voices

4.8

1-year/$139

Typecast

PC & Mobile

/

200+ Voices

4.6

Basic:1-Month/$8.99;1-year/$95.88

Pro:1-Month/$39.99;1-year/$431.88

Business:1-Month/$89.99;1-year/$971.88

Wideo

PC & Mobile

/

100+ voices

4.7

Basic: $19/Month

Pro: $39/Month

Pro+: $79/Month

Google TTS

Chrome

26+ languages

220+ Voice

4.8

Paid for characters
Conclusion
Most people hire artists to make voiceovers to engage audiences through animated series, cartoons, movies, films, and TV shows. But to Save money and time, we also can choose an Ai voice generator to make a voiceover for a video.
In this article, we have listed the 5 best Ai voice generators, and I'd love to recommend iMyFone VoxBox, which only lowers the price to get more high-quality voices.
Try it free
Watch this video to learn more about the Best TTS Tool iMyFone VoxBox: