Baby Voice generator can be used to create educational materials such as videos, podcasts, and audiobooks for young children. A baby's voice may be more engaging and appealing to young children, and can help hold their attention and increase their interest in the content. like baby dory popular among children.
In this article, we'll introduce who voiced baby dory and also introduce the best 2 text-to-speech to generate a baby's voice.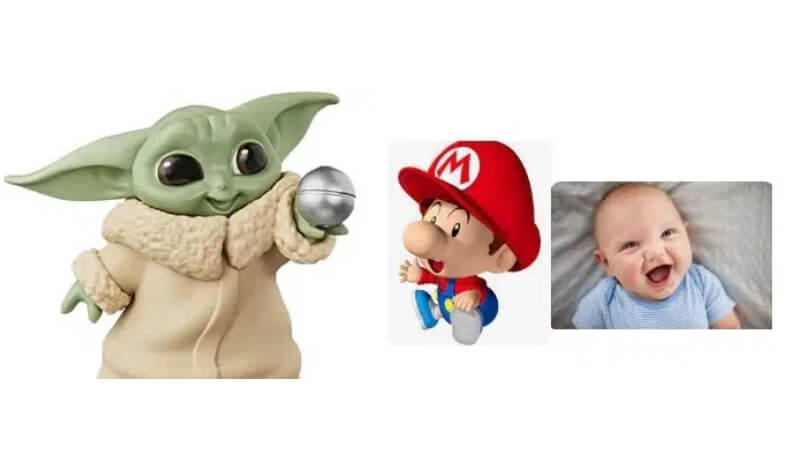 Part 1: Who Voiced Baby Dory?
Baby Dory is a character from the 2016 Disney-Pixar animated film "Finding Dory". She is a blue tang fish with a small body, large round eyes, and a cheerful personality.
Baby Dory is curious, playful, and innocent. is voiced by Sloane Murray, a young actress who was chosen for her cute and innocent voice that perfectly fits the character's personality.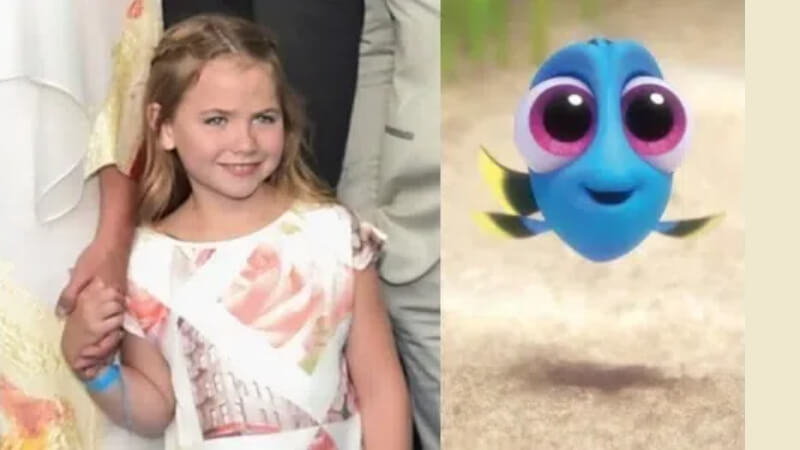 Part 2: Recommend Best 2 Voice Generators to create Baby Voices
iMyFone VoxBox uses advanced text-to-speech(TTS) tech to generate cute baby voices which included "Dory", Let's see its essential features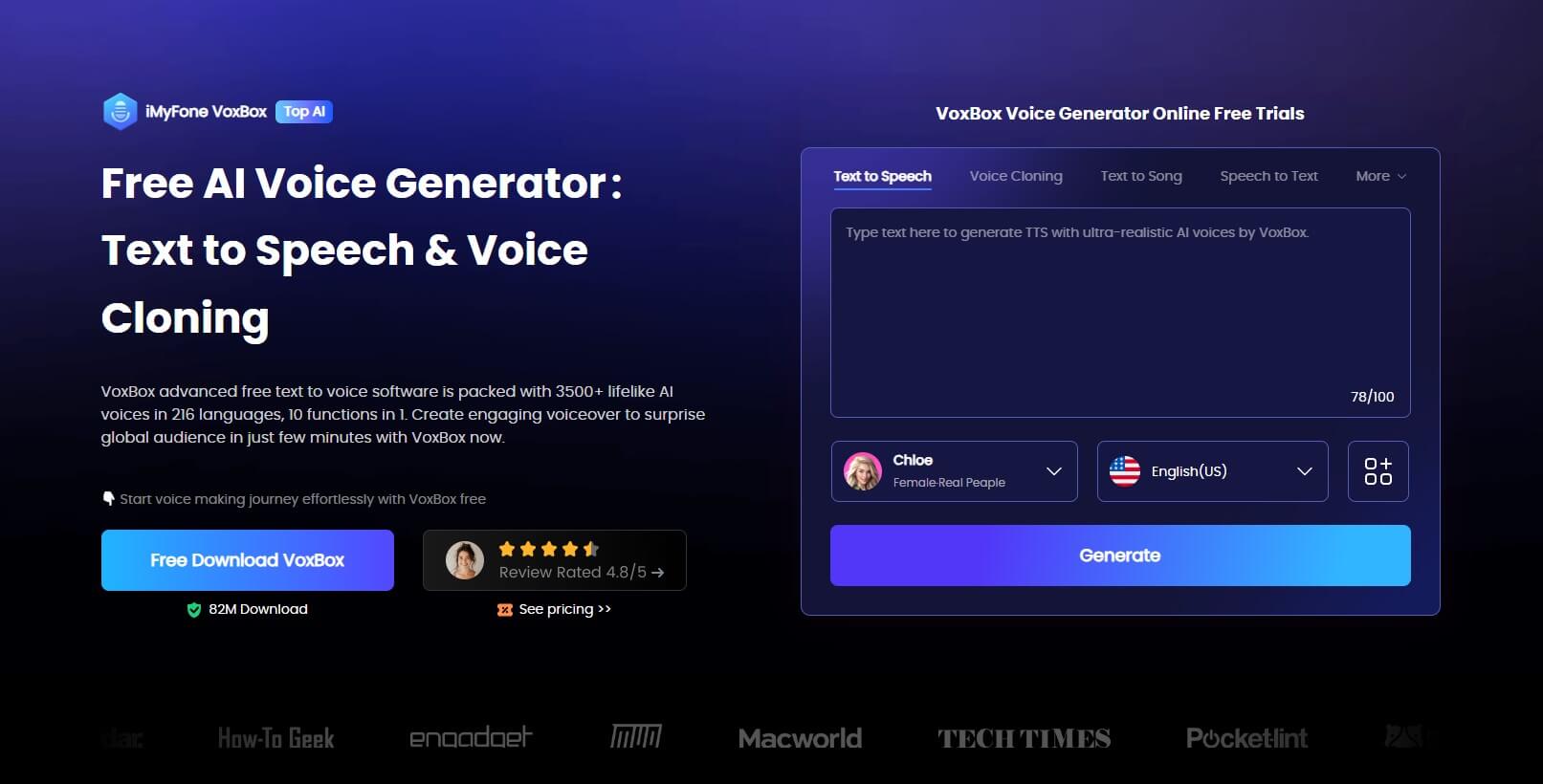 Key Features:
Supported 3200+ voices like baby, anime, other characters, etc.

Support more than 46+ languages.

100+ accents like british, aussie accent, etc.

More functions like voice record, text-to-speech, video convert, speech-to-text, voice clone, etc

Supported adjust parameters like Pause, Pitch, Emphasis, etc.

Directly operation interface and easy-to-use.

Professional quality sounds that users can tweak further.

Accents of several languages are available, which enhances the feel of the results.
How to Steps:
Step #1: Open the VoxBox software on your PC and select the Text to Speech tab.
Step #2: From the "Voice" menu, type "baby" or "child" and choose from a few.
Step #3: Type or paste your discript, then convert and exprot the audio file.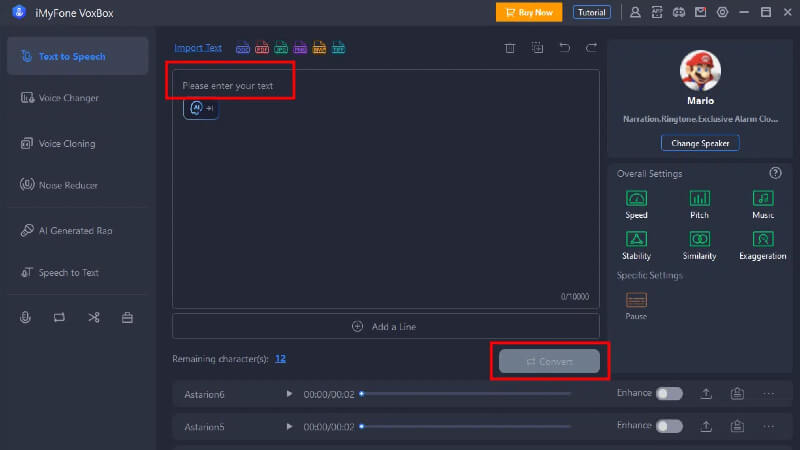 Pros:

The free version has a good number of features.
Cons:

Only supported Win now, Mac coming soon.
The next baby voice generator we'll introduce is Narakeet, which also supported more languages and voices with baby voices, you can choose a similar voice with dory to make.
Key Features:
Supported 18+ baby voices.

supported 7+ languages of kids voice.

Create HQ children voiceovers.

You can use it in multiple vital scenarios.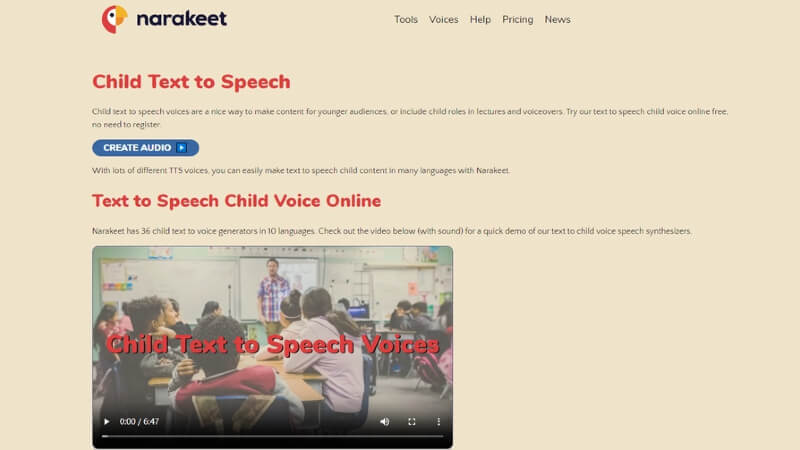 How to Steps:
Step #1: Visit their Child "Text to Speech" page.
Step #2: Choose the More Options button at the bottom.
Step #3: Select Language, voice, and other options.
Step #4: Add "text".
Step #5: Press the blue Create Audio button and see the Narakeet fly.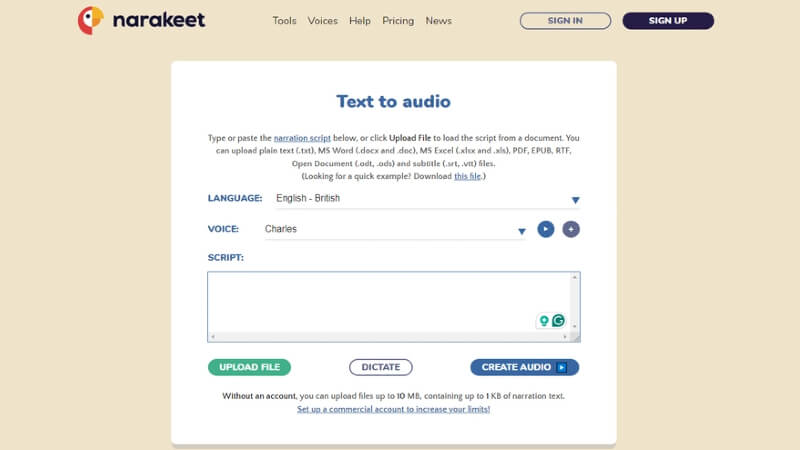 Pros:

Actively developed.

New features and languages are being added constantly.

Innovative tool.
Cons:

As the tool is web-based, you need a good internet connection to get fast results.
Part 3: FAQs about Baby Voice Generator
1. How Do You Make Your Voice Sound Like a Baby?
You can use Text to Speech technology, and also use a real-time baby voice generator or baby voice changer, which makes your voice soundlike a baby.
2. Which is the Best Baby Voice Generator on PC?
I'd like to recommend VoxBox, which has 3200+ voices & 46+ languages and also supported convert text into natural sounding.
3. How Can I Make My Voice Cute Naturally?
Use a baby voice generator to make your voice cute on your social media posts and live streams. Before you convert your voice into a baby's, utilize the full functionality of apps like VoxBox.
You can do that by adding natural pauses and emphasizing words as a real person would. This way, your voice won't sound generic and robotic.
Conclusion
In this article, we have introduced 2 voice generators to create baby voices, all of them you can use, but I'd recommend iMyFone VoxBox, which not only supported 3200+ voices including child's voices but also supported business purpose example like for your podcast, audiobooks, etc.