You can't make a baby sing a symphony, can you? So what to do if you want to add a singing baby's voice to your media? Of course, you use a baby voice generator specializing in AI machine learning. It should not just create a cute baby's voice but follow the tones you want it to make.
If you are in a similar dilemma, why have you got the sweetest of medicine for you in the shape of today's article, where we discuss not just one baby voice generator but two? So let's begin and learn more about them.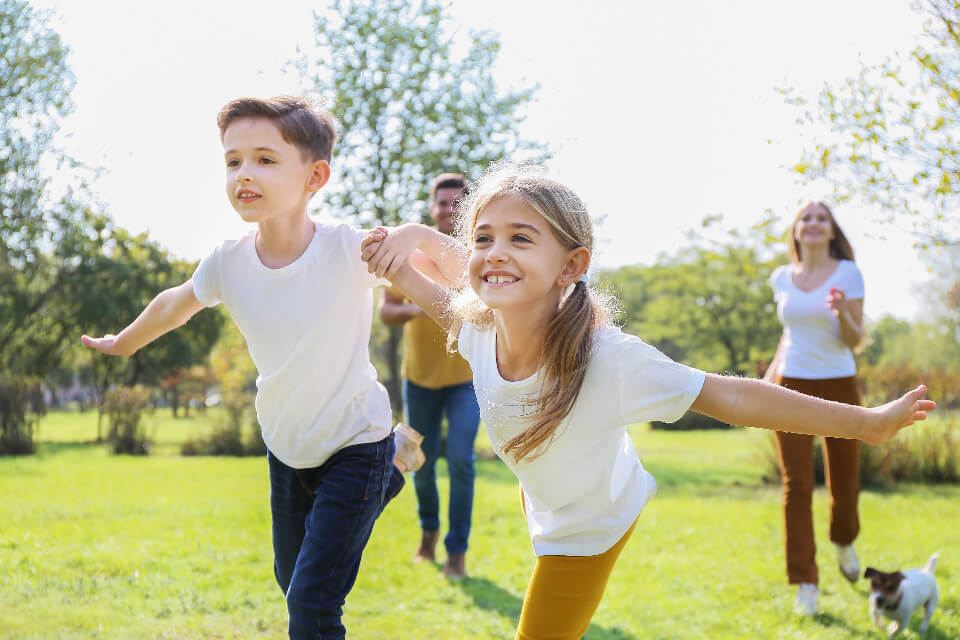 Part 1: The Cutest Baby Voice Generator
Let's see what these two baby voice generator have to offer.
Most other TTS tools and apps generate robotic sounds. iMyFone VoxBox gives you options to add a pause, increase or decrease speed, add emphasis, and more to make it more realistic. Let's see its essential features.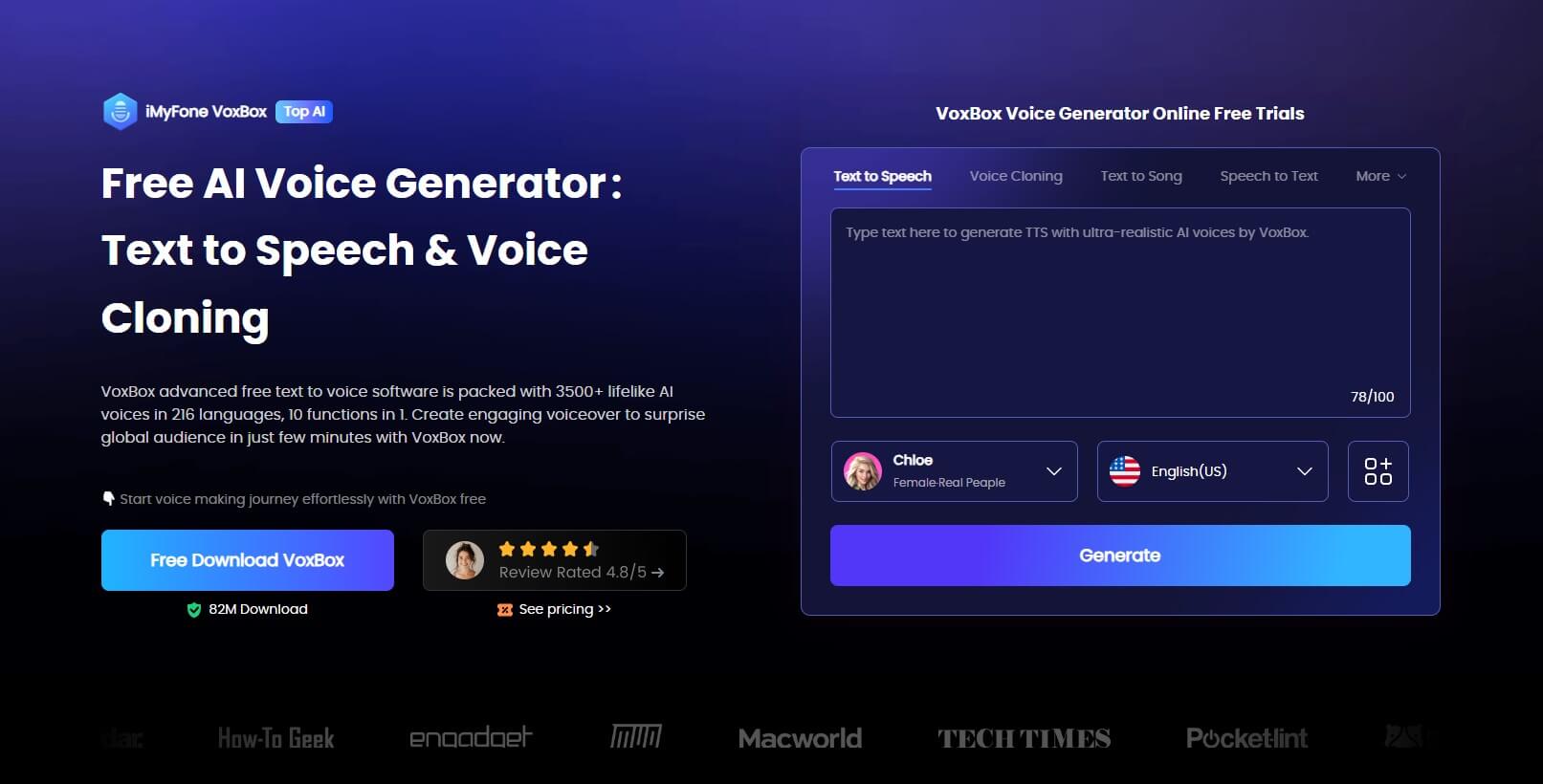 Key Features:
3,200+ voice filters to choose from.

Fantastic support for more than 46+ languages.

Enhanced quality of editing tools allows user to tweak their generated voices.

Professional quality sounds that users can tweak further.

Accents of several languages are available, which enhances the feel of the results.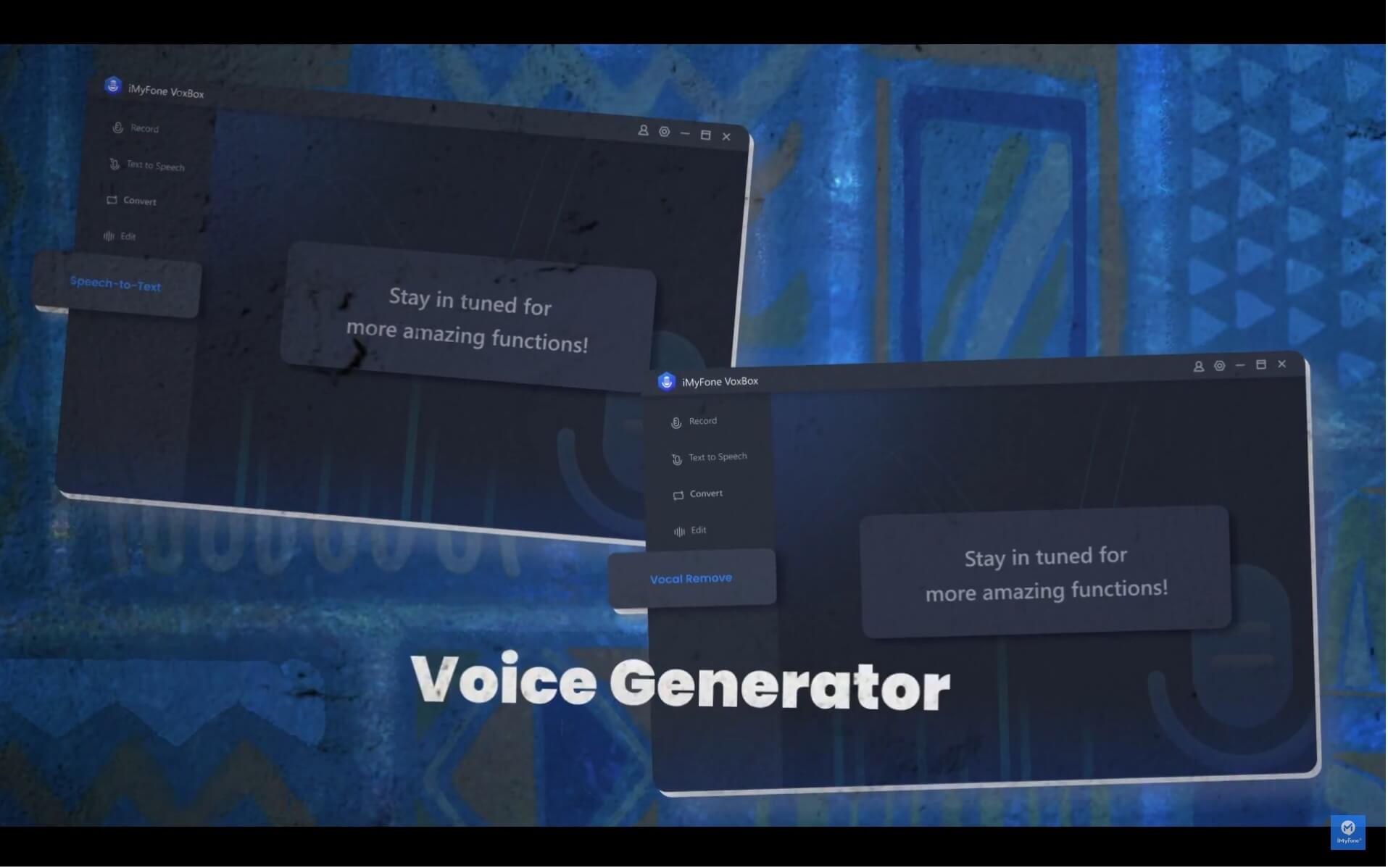 How to Steps:
Step #1: Open the VoxBox app on your PC and select the Text to Speech tab.
Try it Free
Step #2: From the 'Voice' menu, type baby or child and choose from a few.
Step #3: Add text, press convert, and save.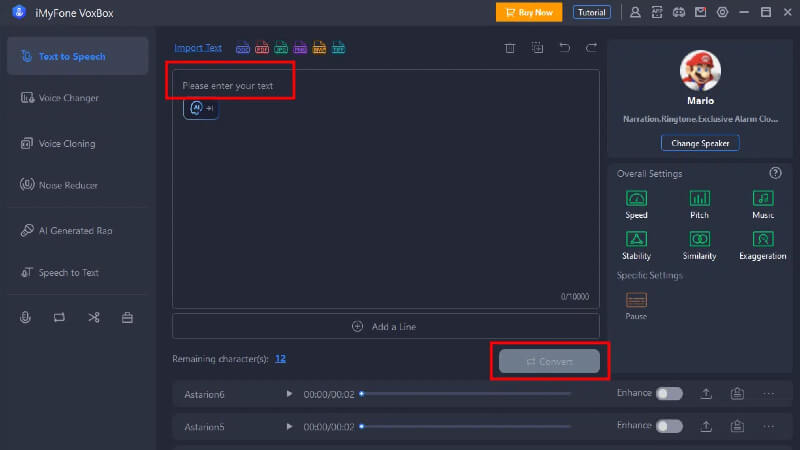 Pros:

The free version has a good number of features.
Cons:

Would have liked some professional features for the free version.
The 2nd baby voice generator in our list is Narakeet, a web-based voice changer with a good variety of children's voiceovers.
Key Features:
18 baby voice generator voices which are TTS.

You can generate voices in 7 languages.

Create HQ children voiceovers.

You can use it in multiple vital scenarios.
How to Steps:
Step #1: Visit their Child Text to Speech page.
Step #2: Choose the More Options button at the bottom.
Step #3: Select Language, voice, and other options.
Step #4: Add your text in the text box.
Step #5: Press the blue Create Audio button and see the Narakeet fly.
Pros:

Actively developed.

New features and languages are being added constantly.

Innovative tool.
Cons:

As the tool is web-based, you need a good internet connection to get fast results.
Part 2: FAQs about Baby Voice Generator
1. How Do You Make Your Voice Sound Like a Baby?
The best and simplest way is to choose and baby voice generator that can generate a baby's voice for you. There are two ways a baby voice generator works.
The first method uses TTS, Text to Speech technology, where the tool generates a baby voice based on the text you type in any language supported. This is not a real-time solution; you can use it to make audio files that you can add to your media or social media platform posts.
The second method is to use a real-time baby voice generator. This type of generator records your voice, recognizes what you are saying, and converts it into a baby's voice, all in real-time and within a fraction of a second. These generators utilize more processing power but are good if you use them in live streams.
2. Which is the Best Baby Voice Generator on PC?
The best baby voice generator on the PC is VoxBox because it has so many features that others can't compete with. If you use social media posts for fun and entertainment, VoxBox provides 3,200+ voice filters. With these many voiceover options, you can never run out of fun material.
Similarly, it supports up to 46 languages and dialects, which you can utilize to gain traction with many different speakers and nationalities. So if you are in the market for not just a baby voice generator, VoxBox is your best bet.
3. How Can I Make My Voice Cute Naturally?
Use a baby voice generator to make your voice cute on your social media posts and live streams. Before you convert your voice into a baby's, utilize the full functionality of apps like VoxBox.
You can do that by adding natural pauses and emphasizing words as a real person would. This way, your voice won't sound generic and robotic.
Conclusion
You can use any of the two baby voice generator in this article and get a realistic baby voice output. The result will be realistic and natural. The best part is both these tools have a wide variety of voiceovers and filters. So, you come for one and stay for the many.
The primary point that sets VoxBox apart from Narakeet is the dedicated desktop and Android app. Understandably, you don't need to install an app with Narakeet, but you can't forgo the power of a desktop app.
Try it Free