Explosion sound effects bring any real time streaming to life, and if you haven't used them in your streaming yet, what are you even doing? People often avoid using sound effects because they don't really have any idea about how they can get them.
But adding explosion sound effects in your streaming is really easy, especially when you have apps like Magicmic, Pixabay, Soundjay and so on. Want to know more about it? Keep reading!
Part 1: How Many Kinds of Explosion Sounds Do You Know?
There are numerous explosive sounds, and some of them are louder while some are a little subtle. What sound you will use completely depends upon the nature and type of your streaming.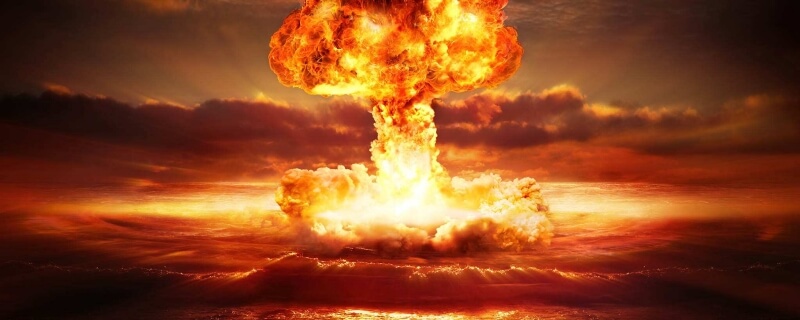 There could be different types of explosions like nuclear, chemical and astronomical, and each has different sounds like boom or bam and even bang. But, most people like over the top explosive sounds to dramatically affect their gaming experience. However, keeping it subtle also does the job at times.
Part 2: Royalty-Free Download of Explosion Sound Effects
we are listing the 5 best royalty-free explosion sound effect download options for you, and we hope that will take your streaming up a notch.
You can find your favorite explosion sound effect on this website quite easily as it has a wide collection of different explosive sound effects. Though the website does not create these sound effects, it has collected the finest ones of them all and put them in one place for your ease.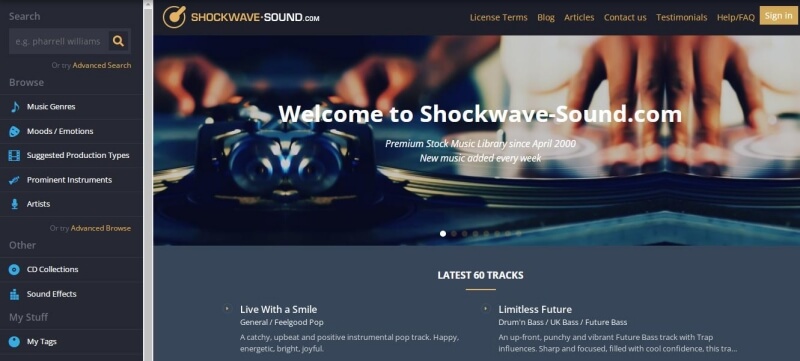 If you are using explosive sound for streaming or simply for live gaming, you can do it for free with the help of Shockwave-sound. You can find almost all the sounds a person needs to use for making a live stream interesting.
Features:
Stem files are also available on this website.

It caters for a very wide collection of sound effects.

Soundwave has a strict check and balance on the quality of sound effects.

All the tracks or sounds on this website are royalty-free.
Pros:

The outlook of the website is very user-friendly and convenient.

The website offers free sound effects for personal use.

It has a very huge collection of explosive sound effects.
Cons:

The download of tracks takes up some time.
Everyone knows about Pixabay at this point, but did you know that they offer stock images and stock sound effects? You can use sound effects from this site for both personal and commercial use without worrying about copyright strikes.
Pixabay offers different types of explosive sounds, and those sounds also have different durations and even explosion sound effect short options are available. The best thing about sound effects by Pixabay is that they are free, and you won't have to spend an arm and a leg just for adding a sound in your streaming.
Features:
Pixabay offers one of the biggest collections of royalty-free sound effects.

The website is very reliable, and that is why the download is also hassle-free.

Navigation on this website is very easy because all the sound effects are right there on the screen.

All the sounds on the website are royalty-free and easy to use in live gaming.
Pros:

The outlook of the website is very trendy and updated.

It is easier to find explosive sounds on Pixabay. 
Cons:

You need a very strong internet connection to download from this site.
Zapslat is one of the finest sound effects downloading websites you will come across mainly because it has everything you need to elevate the quality of your live stream. The platform has more than 99000 sound effects that anyone from streamers to gamers can use without worrying about copyrights.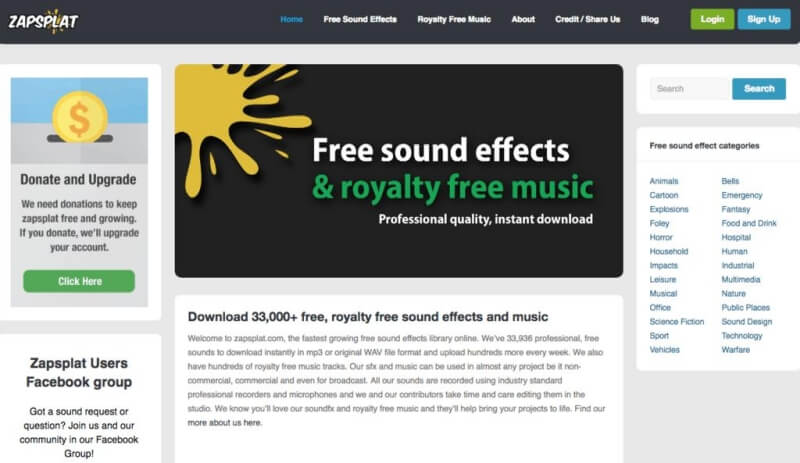 Zapslat is constantly increasing its library of sound effects, which is why you should visit their website for sure. When it comes to explosive sound effects, Zapslat contains some pretty impressive explosive sounds that you can use in your live streaming, and all of them are free of cost and royalty-free.
Features:
The platform offers more than 99000 sound effects.

The quality of sound effects by Zapslat is very impressive.

All the sounds are royalty-free.

The platform does not charge anything from the consumers.
Pros:

It is really easy to use and navigate on this website.

The downloaded files support mp3 file format.

Hundreds of sound effects are added in the library every day.

You can download the sound effects really quickly.
Cons:

You need to have a really good internet connection to download sound effects from this website.
When looking for royalty-free sound effects, this website would be of great help to you. You have to search for royalty-free sound effects, and you will get a whole list of them right in front of you. Or, you can navigate directly through the navigation tab and go for a quick explosion sound effect.

They are also available on this site when it comes to explosive sounds. Though there is not much variety of these effects, you will still have plenty to use in your streaming or while gaming. The site also offers a purchase option, so if you pay the fee once, you can get access to the sound effect for your whole life, which is the dream of most streamers.
Features:
Offers both free and paid versions of sound effects.

There is a huge library of royalty-free sound effects on the website.

There is a different portion of free and paid sound effects for easier navigation.

The option of mp3 download is available on the website.
Pros:

Downloading the explosion sound effect free is very easy and convenient.

There is a whole list of thousands of effects.

Most sound effects are royalty-free, and you don't even have to pay for them.
Cons:

The outlook of the website is not updated or advanced, which makes the navigation slightly difficult.
You can find all types of sounds literally on this website, and that is exactly what makes it an absolute favorite of everyone. The option of downloading sound effects instantly on this website is also very helpful because you don't have to wait for quite a few minutes to add one sound effect for your real time streaming.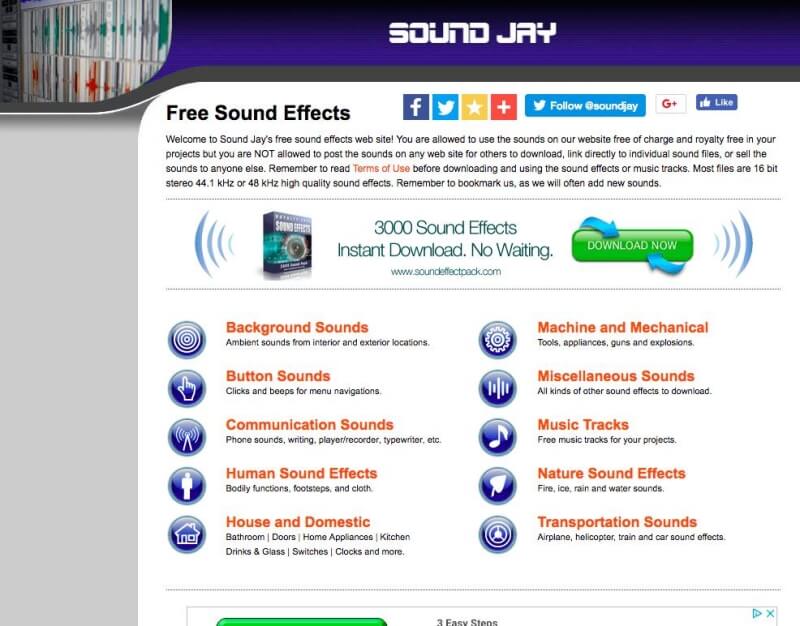 The website allows you to use all its sound effects for free in your streaming projects, and you don't have to think about royalty problems. Moreover, Soundjay does not even charge you anything for it. You can download explosion sound effect free mp3 format, which is great because this is convenient for most people.
Features:
Most of the files that you download are of 16 bits stereo and 48 kHz, so download while keeping that in mind.

New sound effects are constantly added to the library for increasing the overall collection.

The website offers thousands of royalty-free sound effects in the perfect format.

Allows people to use the sounds on their website or during streaming without having to purchase the track.
Pros:

The website offers almost all kinds of sound effects under one roof.

Explosive sounds are also available on the site.
Cons:

It is harder to navigate the sound effects on this website.
Part 3: MagicMic-An Excellent Voice Changer with Numerous Sound Effects
iMyFone MagicMic is a voice changer and sound effect website where you can get all types of sounds with just one click. The unique feature of this website is that you can use the sounds even during live streaming and while real time gaming to elevate your overall experience. The website offers more than 200 sound effects that are very clear and high-quality. You can also find dynamite explosion sound effects on this website.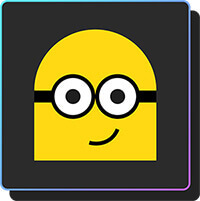 You can also get the premium version on this site, and if you are not satisfied, you can get your money back within 30 days. Though MagicMic is a voice changer website that offers a wide range of sound effects for making your streaming exciting, it still has a pretty impressive library, and you can even get explosive sound effects on this website.
Features:
It only take a few seconds to download.

You can apply your favorite sound effects with one click.

Offers royalty-free tracks.
Pros:

You can find all the famous sound effects on this site.

More than 200 sound effects are available for live streaming.

You can try it for free.
Conclusion
Lastly, we hope this article was helpful for you and that you have finally found the sound effect website that is just right for your needs. Make sure to always go for the one that offers you royalty-free sounds, so you don't have to go through the hassle of copyright strikes.
Moreover, MagicMic is our favorite software for making our voice chat interesting by adding explosive and other trendy sounds in them so, give it a go too.