There is a battle going on between the top-notch video editing tools. In one way or the other, the video editing tools are being updated, and new features are being added to them.
Two of the most known video editing tools are Final Cut Pro and Adobe Premiere Pro. Today we will discuss both these tools and see which tool takes the lead. So, let us see what makes these tools different and apart from each other and which one should be given preference when it comes to a certain task.
Tips
In addition to Final Cut Pro and Adobe Premiere Pro, we also want to recommend another comprehensive video editor called
iMyFone Filme
that can satisfy you when it comes to video creating. It is easy to use and compatible with both Windows and Mac.
Why not trying it first! Download it for free below.
Final Cut Pro VS Adobe Premiere: Which One is Better?
In this part of the article, we will compare both of these tools in different categories. We will make a simple comparison, and we will see which tool wins in specific tasks. Overall, in the end, we will announce the winner of this comparison.
1- Ease of Use
Premiere Pro is not designed to be easy. It is a professional tool and takes time for the user to understand it fully. It is not famous for its simplicity. The user will need to watch tutorials before getting into the tools. Adobe has other video editors that are simpler than Premiere Pro, such as Premiere Elements and Premiere Rush.
Apple has designed Final Cut Pro according to the users. We can see the simplicity from its interface and editing. For using Final Cut Pro, you don't need to watch any tutorial to learn. You can just explore the tool on your own and learn how to edit along with it.
Winner: Final Cut Pro
2- Pricing
When it comes to price, you cannot buy Premiere Pro at once. You will need to subscribe to it and pay $19.99 per month. Or you can subscribe to Adobe Creative Cloud Suite for a year for $52.99, which makes it more expensive than Final Cut Pro.
Final Cut Pro makes it easy for the user to buy the whole tool at once. You can pay $299.99, and the video editing tool will be yours forever. You won't need to pay any more or subscribe to it. But if you are not a professional editor, then it will be costly for you. Otherwise, if you are a frequent user, then it will be cheaper than Premiere Pro.
Winner: Final Cut Pro
3- Usage
Usage of Premiere Pro is mostly restricted to professionals that know how to use the tool. But with consistent learning, there is nothing you cannot learn. But when it comes to usage, Premiere Pro is just not for amateurs.
The usage of Final Cut Pro is one thing that it is most proud of. You can even continue editing the video where you left it in iMovie. This is something exciting and rare for any video editing tool. If you are an iOS user, then you can edit your video on iMovie and continue to edit it on Final Cut Pro without any trouble.
Winner: Final Cut Pro
4- User Experience and Workflow
Premiere Pro allows you to fully customize your workstation. It makes complex video editing easier when you know how to use the software. It has a bunch of additional tools that make the user experience a professional atmosphere of work. You can edit 3D videos with Premiere Pro as well, but Final Cut Pro does not have this feature.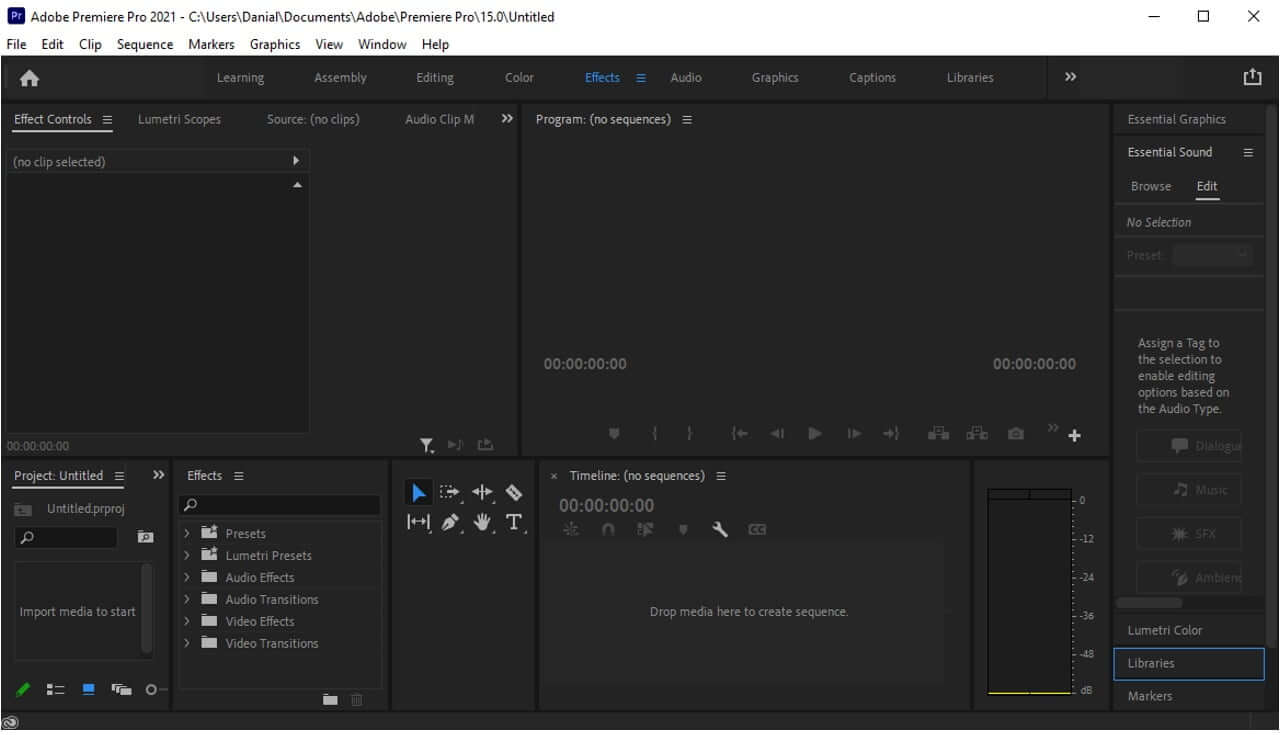 Final Cut Pro is also a non-linear editing tool. It allows you to merge the segments professionally. You can design your workstation here too, but it won't be at that level of Premiere Pro. Visually you can easily spot which tool gives the user the best experience of video editing.
Winner: Adobe Premiere Pro
5- Timeline
Adobe Premiere Pro has a traditional timeline that is based on non-linear editing. Here, your timeline becomes a sequence in which you can have nested sequences and subsequences. If you are editing a long video for a long time, then this timeline will be much more helpful to you. The timeline of Premiere Pro is scalable as it separates the video and audio and makes it easy to use effects on it.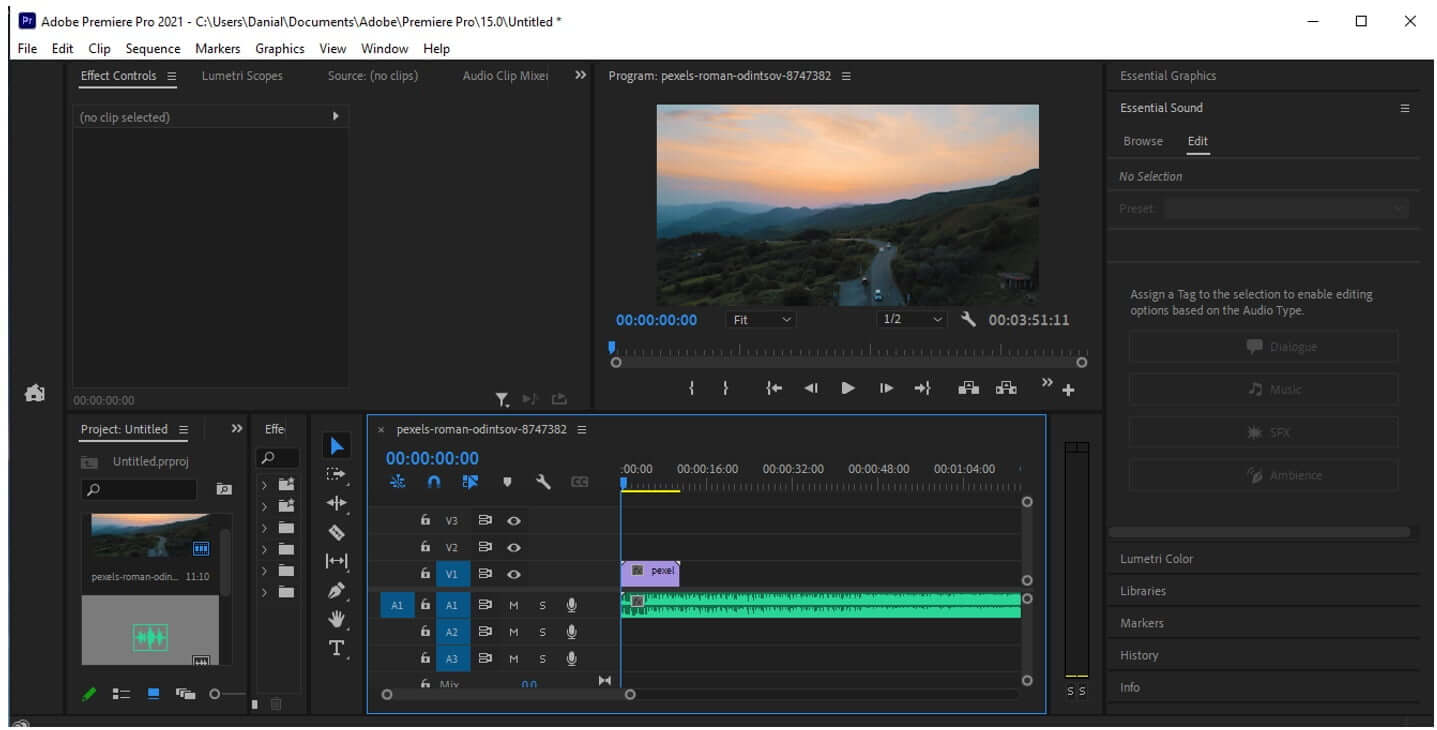 Final Cut Pro has a more advanced timeline which is called the trackless Magnetic Timeline. It is much easier to sync media in Final Cut Pro than in Premiere Pro. It has a simple primary storyline to which you can attach everything. Instead of Nested Sequence, Final Cut Pro has auditions that allow the user to group separate clips into one large compound clip.

Winner: Both are the winners (Depending on the usage of the editor)
6- Audio Editing
Adobe Premiere Pro has a volume unit (VU) inside the Audio Mixer. You can mute and select a single track for a while with this mixer. You can just drop an audio clip in the timeline, and new tracks will be created automatically. It has resizable and customizable audio meters. Premiere Pro also supports third-party VSP plugins.
With Final Cut Pro, you can edit audio manually. It has the feature to fix noise and hum. It has a unique feature to match separately recorded clips and tracks. You can record the video with a camera and record the audio. Now, you can match these both media. Final Cut Pro aligns the source of the sound of both of these recorded tracks.
Winner: Adobe Premiere Pro
7- Text Editing
Adobe Premiere Pro has fully customizable text editing. You can easily jump between different fonts, styles, and motions. It has advanced text editing features that Final Cut Pro does not provide. It takes a little more time to edit texts with Premiere Pro as it adds motion to make it look professional.
Text editing is fairly easy with Final Cut Pro. It has to default 3D text effects, which you can apply to your texts. But when it comes to adding motion to texts, it is a little complex in Final Cut Pro. If you are looking for a fast text editing feature, then Final Cut Pro is the best.
Winner: Adobe Premiere Pro
Also Read:
How to Add Text in Adobe Premiere Pro >>
Everything You Need to Add Text to Video with Final Cut Pro >>
8- Color Correction
One of the best color corrections can be performed by the "Lumetri Color" effect of Premiere Pro. It allows you to adjust and perform basic color correction. Besides this, there are other advanced settings through which you can add a cinematic effect to your video with ease. It has much more superior color correction tools than Final Cut Pro.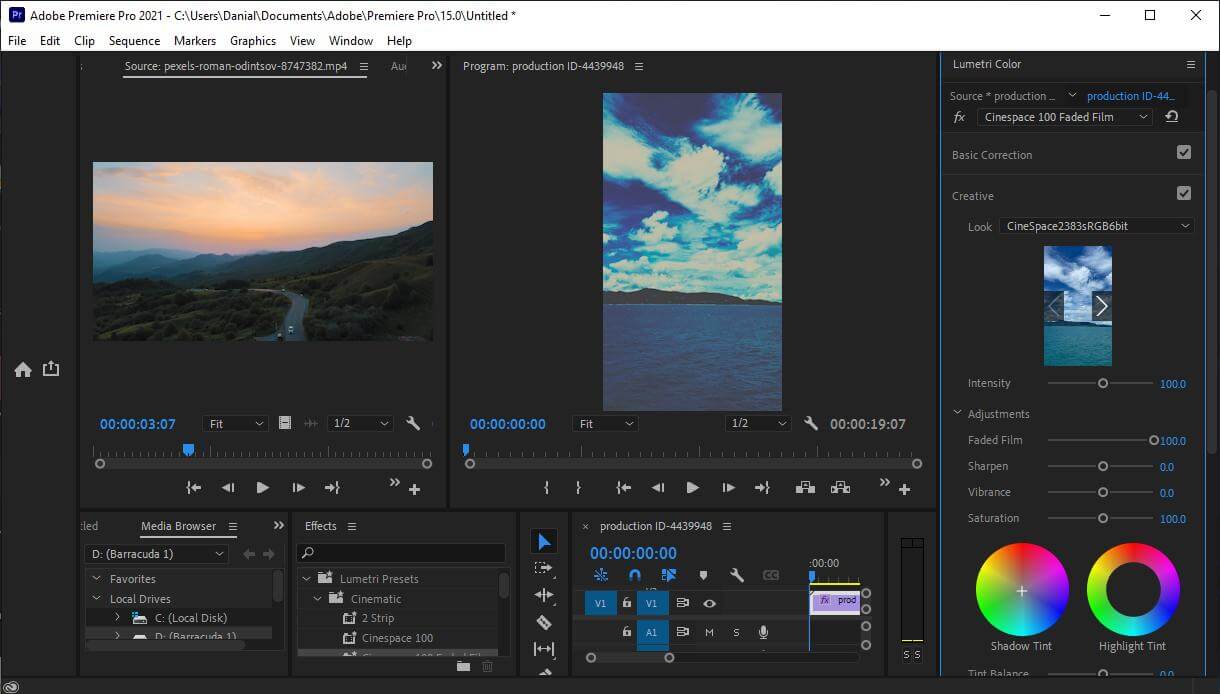 Although Final Cut Pro has a color correction tool and color wheel, it is not up to the level of Premiere Pro. With these tools, it is quite difficult to manipulate and isolate colors. Advanced color correction is much more difficult to perform.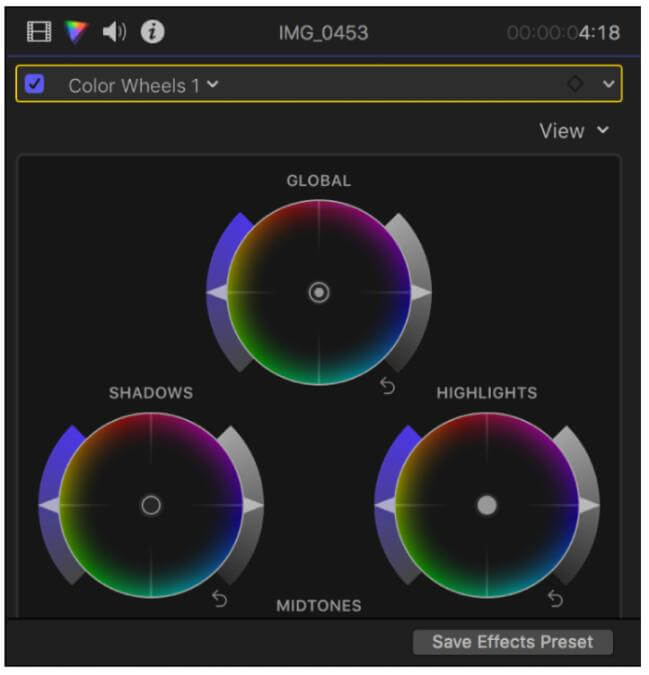 Winner: Adobe Premiere Pro
9- Color Effects
Premiere Pro allows you to add color effects through its LUTs, which are designed for adding a custom look to your video. The Lumetri tool enables the user to adjust vibrance, sharpness, shadows, exposure, contrast, white balance, and much more. These all can be achieved with keyframes. Moreover, you also get a Color wheel that can help you add color effects to your video.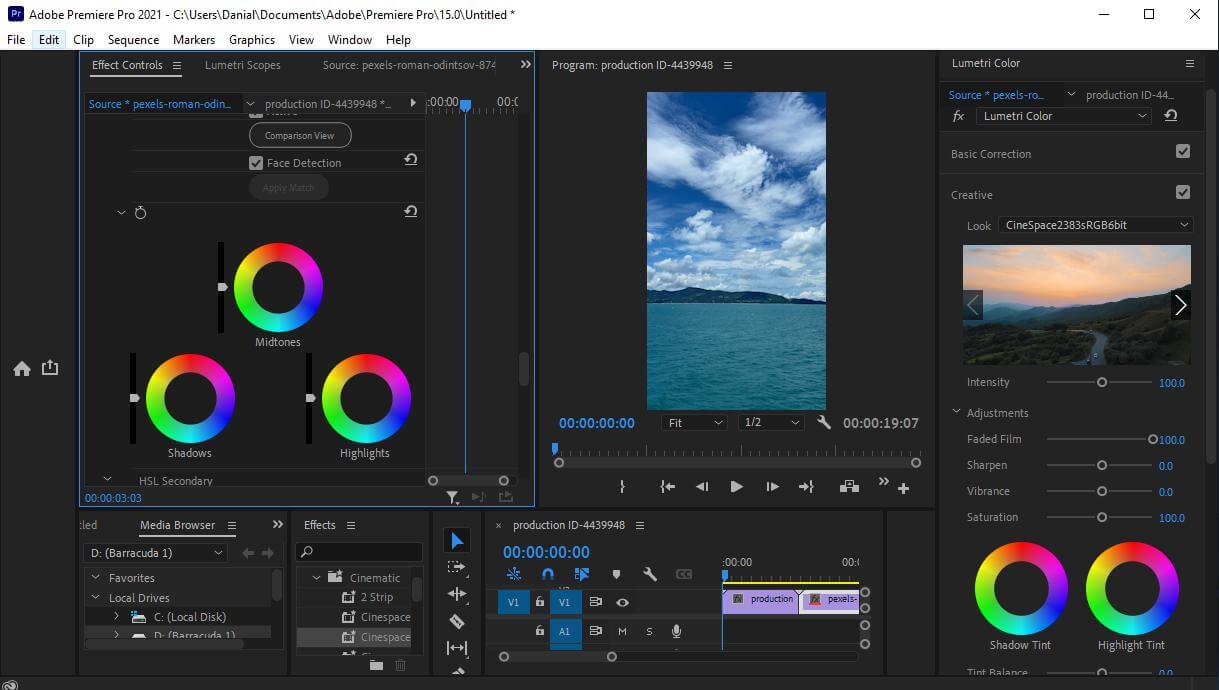 Final Cut Pro has introduced a color wheel in its newer versions. You can move the color effect to green, red, blue, or any color you want. The result will appear on the corner of the wheel. Moreover, it has a Master wheel that can adjust brightness, saturation, and vibrance.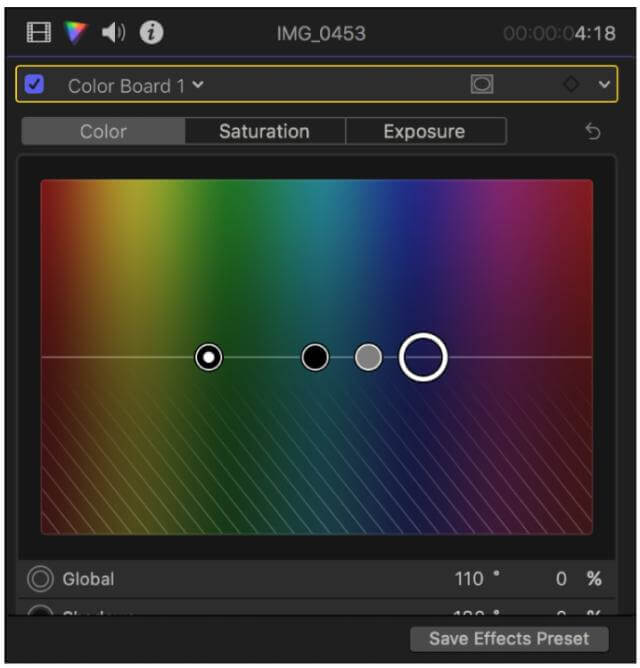 Winner: Adobe Premiere Pro
10- Format Support and Output Options
Premiere Pro supports almost all of the video formats that you can think of. It even supports raw footage of cameras of many companies, including Canon, Nikon, Red, and Panasonic. It also supports XML format, which is an export format of Final Cut Pro. Premiere Pro can handle any media that you want to edit with it. You can also export in different formats with Premiere Pro.
After the latest update, Final Cut Pro is now able to support the HEVC codec, which is used by 4K cameras. It also supports raw footage of cameras of different manufacturers. Just like Premiere Pro, it can handle all types of formats and export the video in multiple formats as well.
Winner: Adobe Premiere Pro
11- Platform and System Requirement
Premiere Pro is a diverse tool that runs on both Windows and macOS. If you want to run this software on your PC, then you must have an intel chipset of 6th generation or later. You will require a minimum RAM of 8 GB and hard disk space of 8 GB. Pixel display of 1280x800 or 1920x1080 is required. Lastly, a sound card that is compatible with your operating system (Windows or Mac).
Final Cut Pro is an exclusive video editing tool that only runs on Mac. The system requirement of Final Cut Pro is at least a macOS of version 10.15.6 or later. It also requires a minimum of 4 GB RAM (8 GB recommended) and 8 GB of hard disk space. A metal-capable GPU is also required to smoothly edit videos of high quality.
Winner: Adobe Premiere Pro
12- Customer Support
Premiere Pro launches different versions to fix bugs. But it is not much known for their customer support. As the user network of Premiere Pro is large, it asks the professionals about the problems and issues and then caters it. But customer ratings are lower than Final Cut Pro.
Final Cut Pro users are fairly less than Premiere Pro. But as it is an Apple-managed tool, the customer support is pretty good. It focuses on user experience, so it has a better rating and review than Premiere Pro. It has a call line that you can use, but sometimes wait times for calls can be tiresome.
Winner: Final Cut Pro
Final Cut Pro vs Adobe Premiere Final Verdict
This was just a simple comparison between Adobe Premiere Pro and Final Cut Pro based on certain features and capabilities. Both video editing tools are good in their way. They portray and reflect professionalism through their editing features and add-ons. In some features, Premiere Pro is better, and in some features, Final Cut Pro is better. As Final Cut Pro is only compatible with macOS, the users of this tool are pretty less than Premiere Pro. However, both of these tools are paid, and you need to buy or subscribe to them to be able to use them.
Premiere Pro is a tool that is suitable for both platforms, including Windows and macOS. The number of users is fairly greater than Final Cut Pro. It has certain superior features like color grading and color correction, to which Final Cut Pro does not even come close. But in some cases, they are equal and have the same effect on the video.
Final Cut Pro vs Adobe Premiere Final Verdict:Based on statistics and facts, Adobe Premiere Pro is the winner of this comparison, and it is better when it comes to overall rating and features.
iMyFone Filme Video Editor Is Also a Powerful Video Editor for Beginners
iMyFone Filme is the solution to all of your video editing needs. It is a professional video editing tool that allows transforming video into a creative and attractive piece of art.
Filme is simpler than all of the video editing tools that you will find. It has a unique and user-friendly interface that makes it easy for beginners to edit videos. You don't need to learn or watch tutorials before starting to edit videos with iMyFone Filme. You can just import your videos, and while exploring, you will learn all the features and tools.
Features
iMyFone Filme has a timeline-based editing feature that allows the user to easily drag and drop the effects on the video to edit it.

It is an easy and simple tool to use and has all the features that allow the user to professionally edit the videos without any trouble.

You can import unlimited video and audio in iMyFone Filme. It also allows you to upload videos of different resolutions and quality and helps you to match the resolution of the video to make your video consistent and maintain its quality.

iMyFone Filme has over 80 filters, 110+ transitions, 200+ sound effects, 30+ effects, and more than 50 text styles. It is more than enough to edit videos professionally.

It allows you to export the video in high quality and different formats of video and audio, making it easy to export for any social media platform.
Steps to Edit your Videos with iMyFone Filme
Step 1: First of all, iMyFone Filme is compatible with both Windows and macOS. You can download its trial version easily. Install it and open it up on your PC. When you open it, it will display different options. As we want to edit the video, click on "Editing Mode" to open the editing window.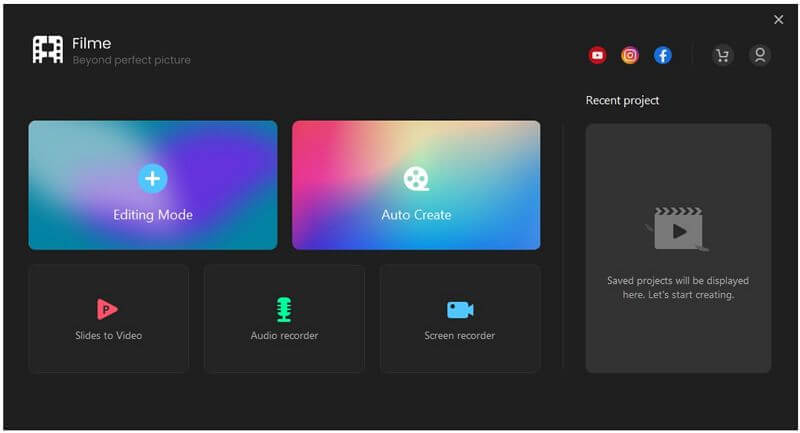 Step 2: In this editing video, you will see many small windows. Create a new project so that you can import and edit your media. Select the aspect ratio of the video that you want to edit and export the video in.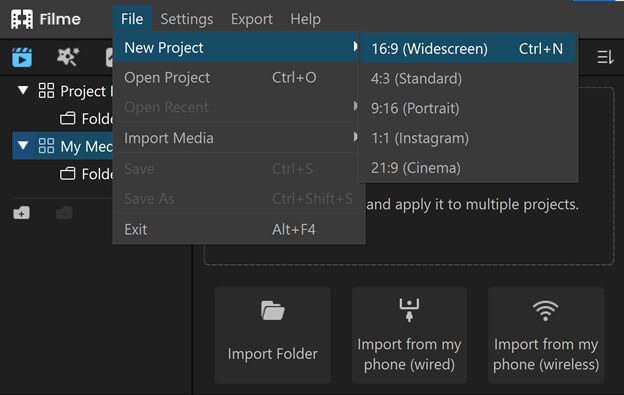 Step 3: The next step is to import the videos. Go to the import window and browse videos and audios that you want to make a part of your video. You can import as much media as you want. iMyFone Filme gives you this freedom.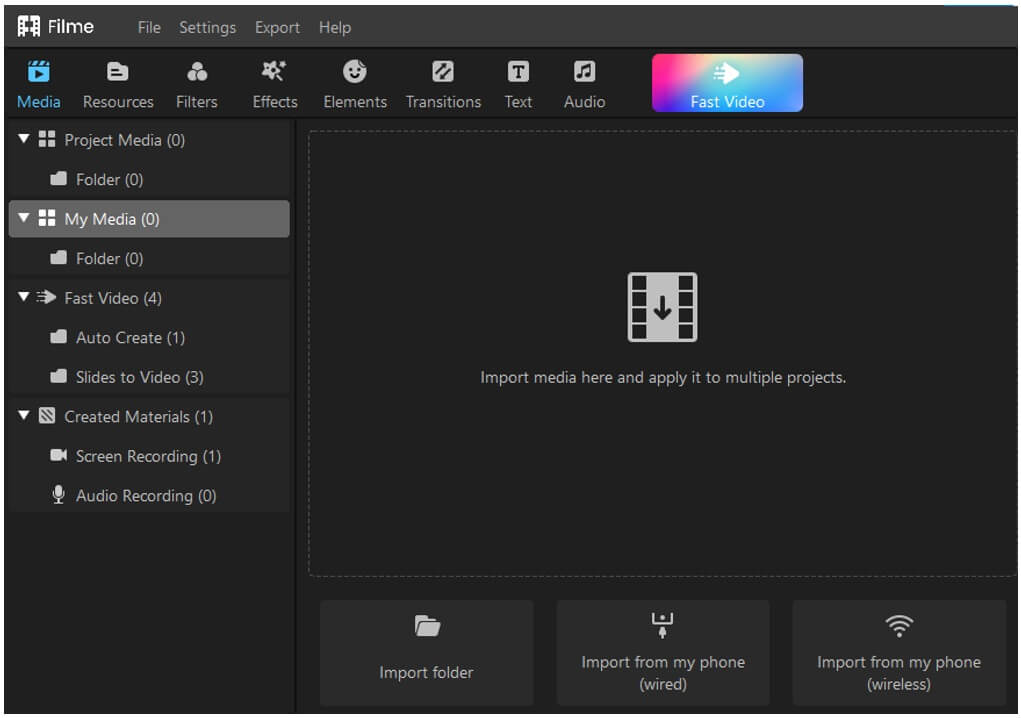 Step 4: Now, drag the media down to the timeline where you can add your editing effects to it. There are different transitions, effects, filters, audio clips, templates, and text styles that you can add to your video. Make changes to your video as you like. You can also choose different adjusting options just above the timeline, which includes freeze-frame, video speed, and crop feature.
Step 5: Once you are done, you can export the video easily by clicking on the "Export" button. You can choose the format of video and audio in which you want to export the video. Choose the destination of the export so that it can be exported to that folder.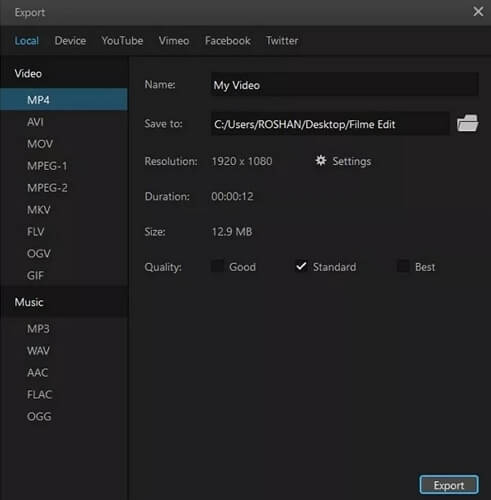 Conclusion
This article was all about a fair comparison between Premiere Pro and Final Cut Pro. Both have their pros and cons. One has preference over the other in different features. However, this comparison concludes that Premiere Pro is a fair winner overall. In the end, we would like to mention iMyFone Filme, which is a great alternative video editing tool. It is designed to be simple so that even beginners can use it.