Are you looking for a tool that can help you create transparent images? Well, look no further than the transparent image makers presented to you in this article! Whether you're creating a blog post, a social media post, or changing background for product images, making images transparent is the first step in photo editing to make your content more engaging and visually appealing.
Tips
Hunting for a tool to make image of all types transparent? Why not try a professional bulk background remover
iMyFone MagicPic
to remove backgrounds 100% Auto with AI-powered Technology within 5 secs in 1 click.
Juts try it out free below!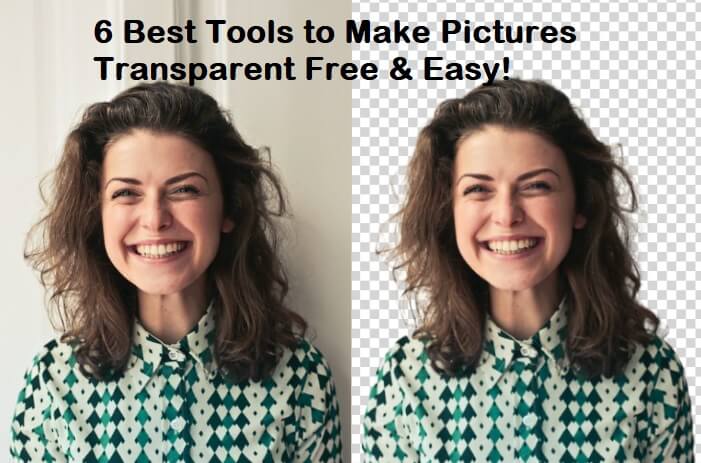 Part 1. Introduction to Transparent Image Maker
Transparent picture maker is a tool that helps create images with transparent backgrounds. It allows users to remove the background from an image, leaving only the main object or subject.
This tool can be used to create stunning images for various types of content such as blog posts, social media posts, product images, and more. Some popular transparent picture maker tools include iMyFone MagicPic, remove.bg, and so on. These tools can save time and effort, allowing users to create more compelling content with ease.
Part 2. Transparent Image Makers for PC/Mobile/Onine
iMyFone MagicPic is an AI-powered background removing tool that allows you to quickly and easily remove backgrounds from images. It supports simultaneously processing multiple pictures to save your time, and offers various kinds of modes to meet your special needs, such as product cutout to obtain pictures for e-commerce, portrait mode for diying passport photos effortlessly, and more. Moreover, it uses a combination of manual and automatic tools to achieve high-quality result, and supports background customization.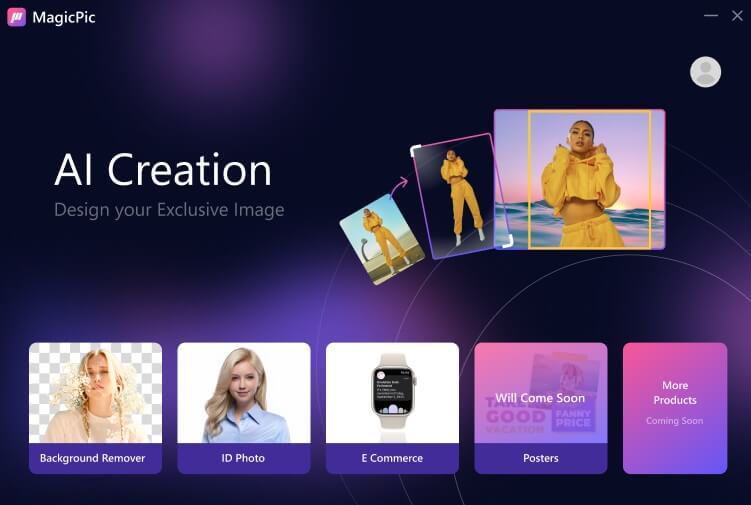 Free Get Images with Transparent Background:
Step #1: Download and install the MagicPic software.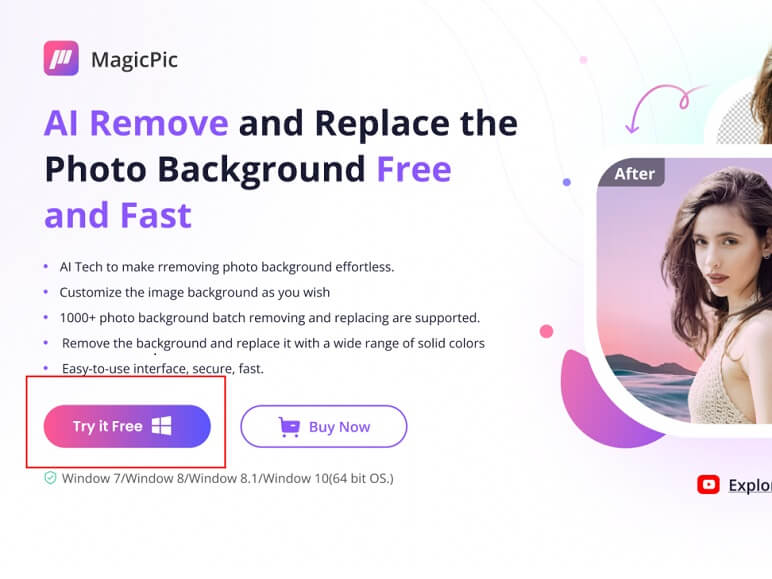 Step #2: Click on One Function Based on Your Needs.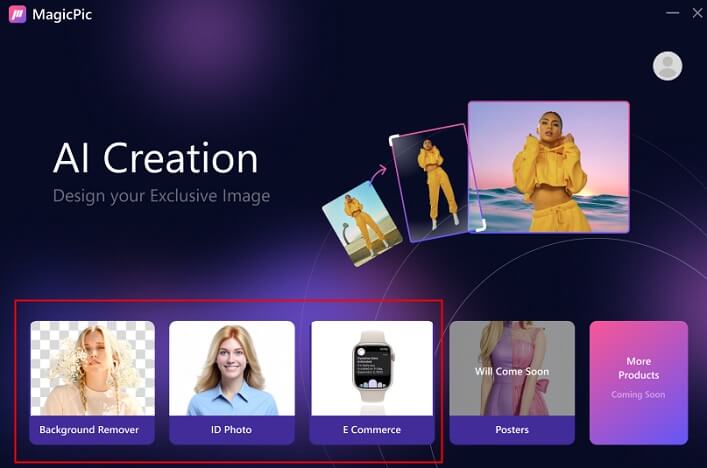 Step #3: AI Auto-Remove Background Instantly.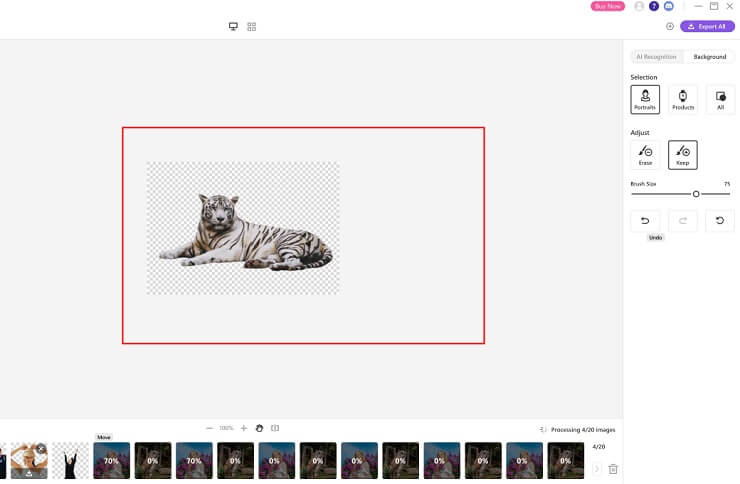 Key Features:
Auto-removal and replacement of backgrounds with a few clicks.

Works well with photos with complex backgrounds

Supports bulk auto-removal and relacement.

Fully customizable background to unleash creativity

Has a wide range of background templates.
2) Online Transparent Image Maker-- Clipping Magic
Clipping Magic is another popular AI background remover that offers advanced features for more precise editing. It uses a combination of AI and manual editing techniques to ensure that the background is removed accurately.
Available Platform: Online
Step #1: Upload an image to the website.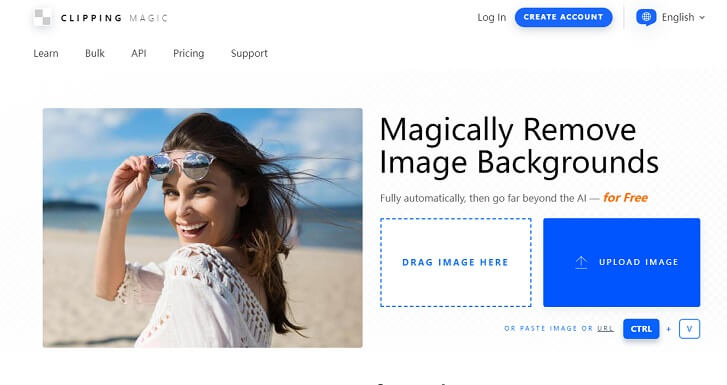 Step #2: Automatically remove the background.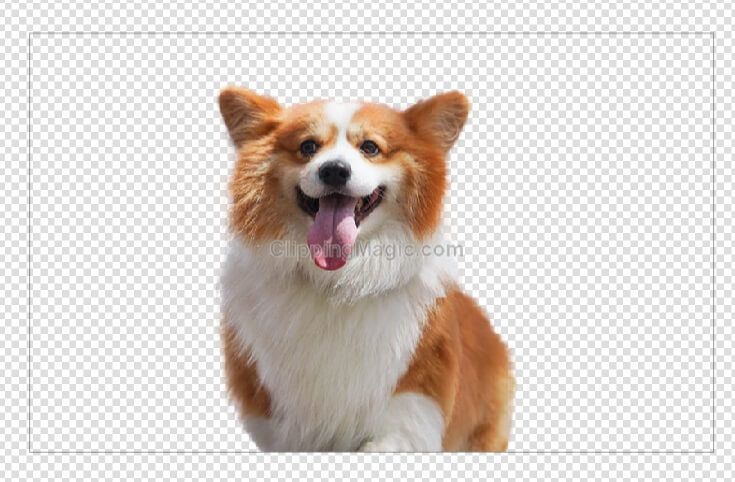 Pros:

Offers advanced editing features.

Provides high-quality results.

Works with all types of images.

It's web-based.
Cons:

Limited free version

Can be expensive
3) Professionally Remove Background--Adobe Photoshop
Adobe Photoshop is a powerful photo editor that can help you achieve whatever color background look that you desire. It has advanced features that allow you to adjust the brightness, contrast, and saturation of your photos. You can also use its selection tools to isolate the background and apply the black and white effect.
Available Platform: Win/Mac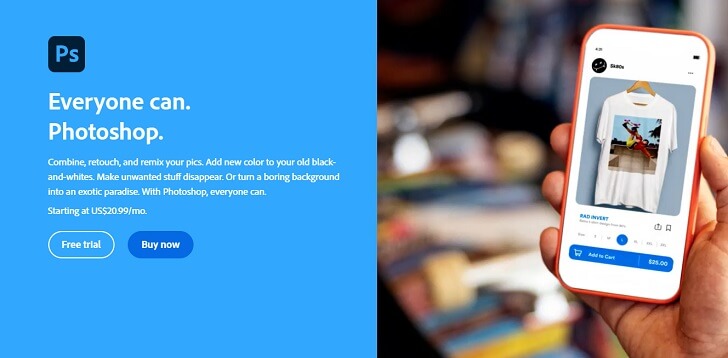 How to remove background in Adobe Photoshop
Step #1: Open your photo in Photoshop.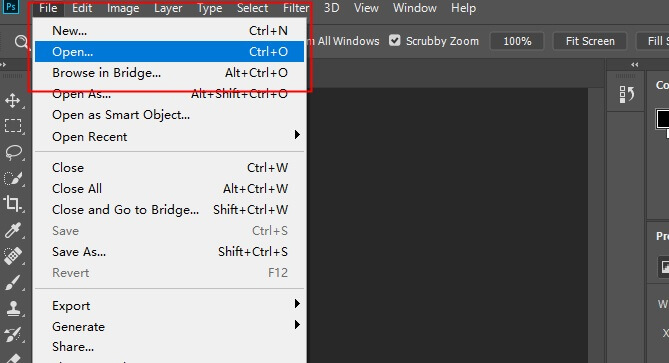 Step #2: Use "Magic Wand" tool to selct the background.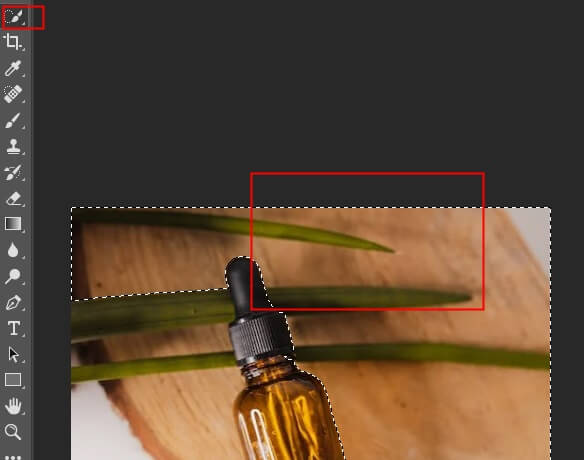 Step #3: Press "Delete" to remove the background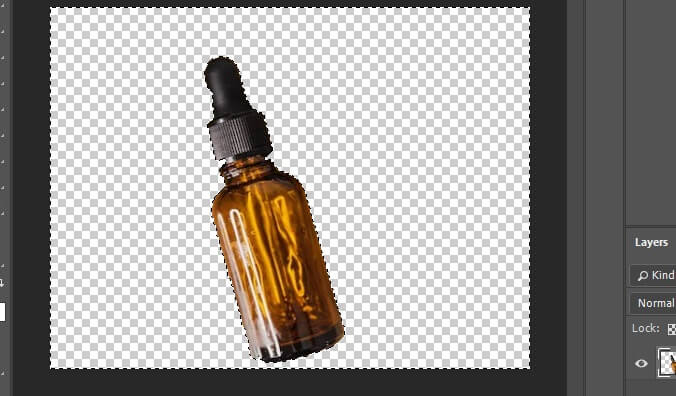 Pros:

Gives you complete control over the editing process.

Enables you to edit the image to your specific needs.
Cons:

Time-consuming.

Requires a lot of patience and skill to achieve a professional-looking cutout.
4) Powerful Background Remover--Adobe Express
Adobe Express is a powerful photo editing tool that allows users to edit and enhance their photos with ease. One of its most useful features is the background remover tool, which allows users to remove the background from their photos quickly and easily.
Available Platform: Online/Win/Mac/Android/iOS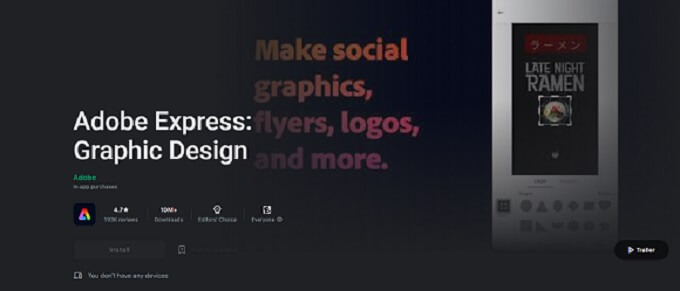 Here's a step-by-step guide to make image background transparent:
Step #1: Log in to Adobe Express.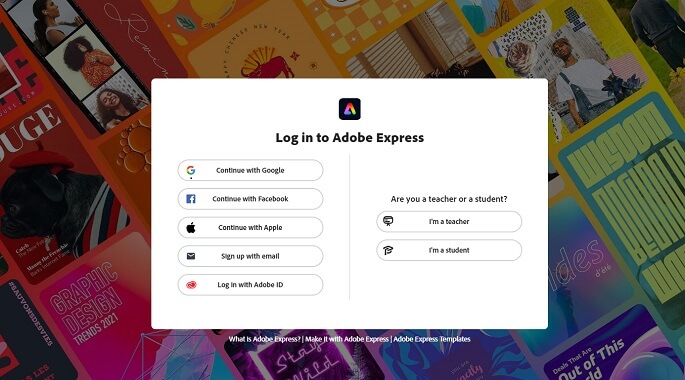 Step #2: Click on "Remove background" tool.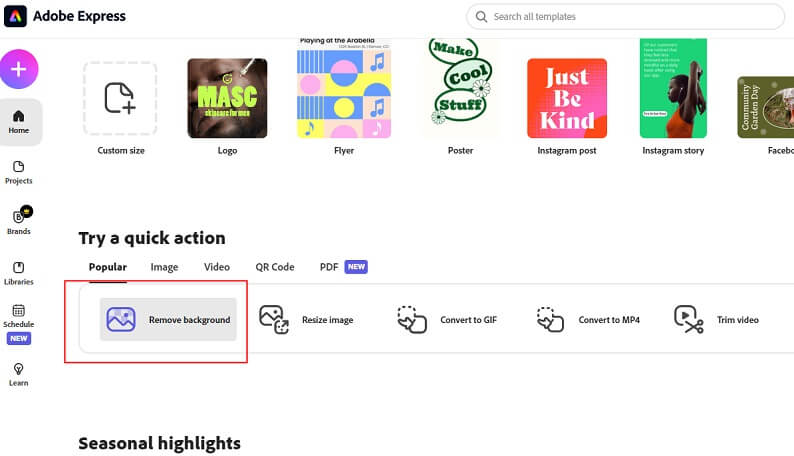 Step #3: Drag and drop an image.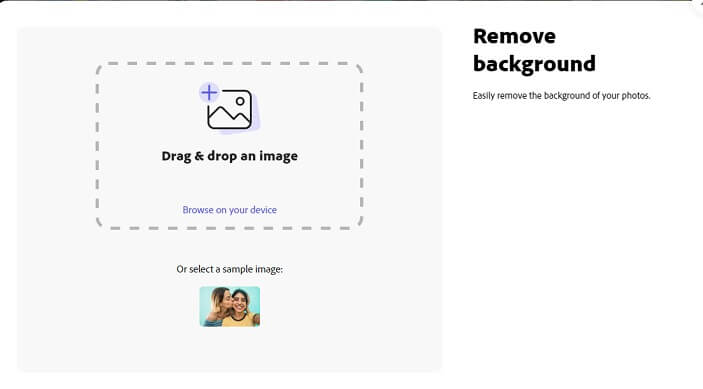 Step #4: Wait for background removal.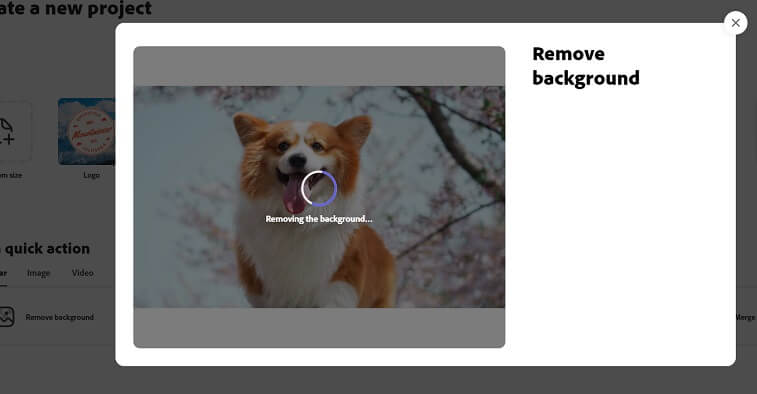 Step #5: Download and save your image.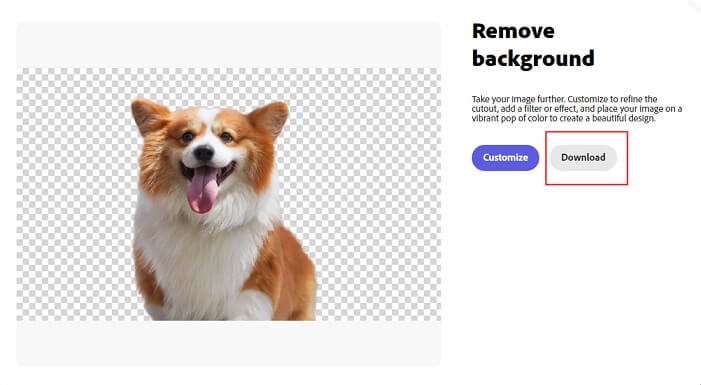 Pros:

Time-saving: Adobe Express streamlines this process, allowing you to focus on other aspects of your work.

High-quality results: The advanced algorithms used by Adobe Express Background Remover ensure that your images look their best, even after the background has been removed.

Easy to use: Even if you're not an expert in photo editing, Adobe Express Background Remover is easy to use and can be learned quickly.
Cons:

Not free: Only premium plan allows you to unlock all the features.

Not always perfect: In some cases, you may need to make manual adjustments to the image after the background has been removed.
5) Online Photo Editor--Pixlr
Pixlr is a photo-editing tool, and one of its standout features is its ability to remove backgrounds quickly and easily. With just a few clicks, you can isolate your subject from the background and create a transparent background that can be layered onto any other image.
Available Platform: Online/Win/Mac/Android/iOS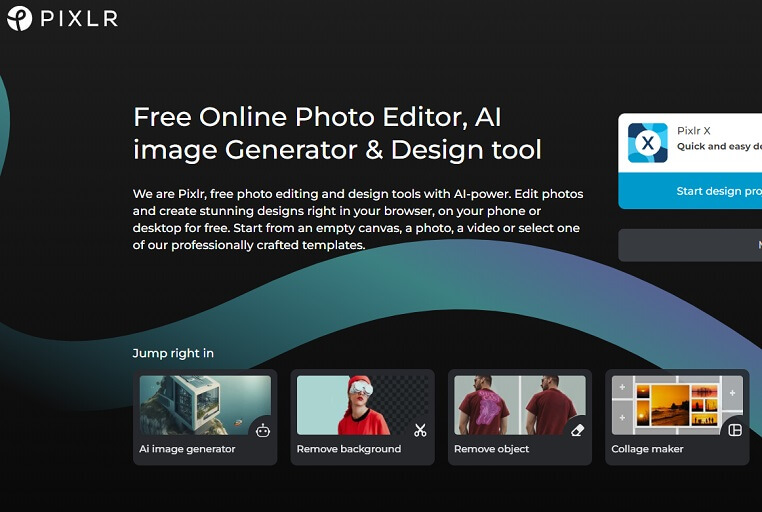 Removing Background with Pixlr:
Step #1: Click on "Remove Background" in Pixlr Website.
The first step is to choose "remove background" in Pixlr. You can do this by going to the Pixlr website and selecting "remove background" from the main menu.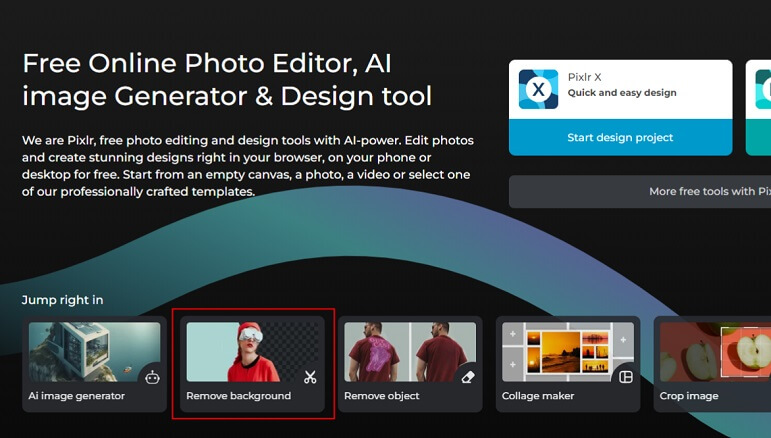 Step #2: Upload Photos & Remove the Background.
Click on "select photo" to upload images. Once your image is uploaded in Pixlr, the built-in AI will help remove the background automatically and quickly.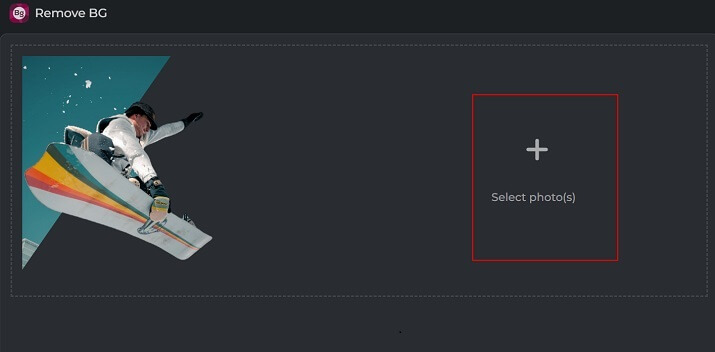 Step #3: Save the Image with Transparent Background.
Click on "Save All Zip" to download the image.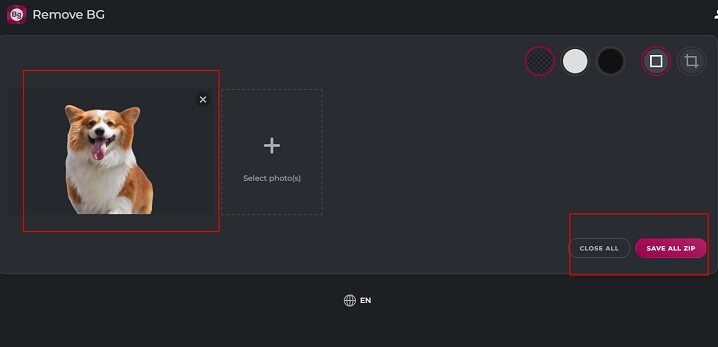 Pros:

Quick and easy.

Free to use for basic plan.

Works with all types of images.

Boasts other basic editing tools.
Cons:

The results can only be downloaded as zip file.

More premium features need purchase.
6) Online Remove Background--Remove.bg
Remove.bg is one of the most popular AI background removers available in the market. It is easy to use and provides quick results. All you need to do is upload your image, and the tool will remove the background in just a few seconds.
Available Platform: Online/Win/Mac/Android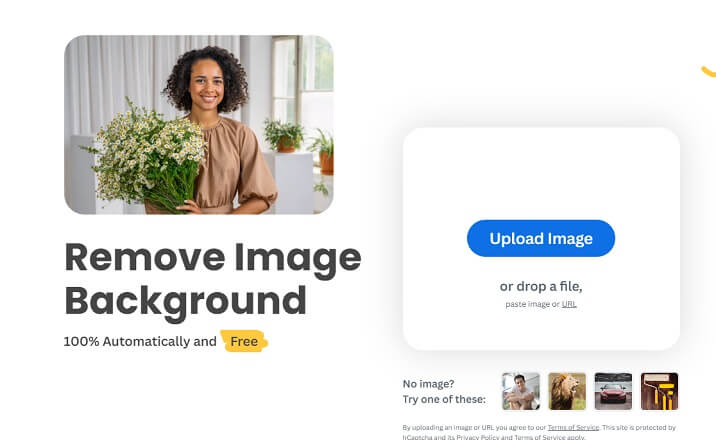 Pros:

Quick and easy to use

Works with all types of images
Cons:

The cutout results have been rated average
Part 3: FAQs About Transparent Picture Maker
What makes an image background transparent?
With an transparent image maker--iMyFone MagiPic, you can easily get rid of the background of an image and make it transparent with single click.
Are Transparent Picture Maker accurate?
Yes, they are mostly accurate, and some of them use advanced AI algorithms to remove the background from your images precisely.
Can I use these tools for all types of images?
Yes, you can use them for all types of images, including complex ones with multiple subjects.
Do I need any special skills to use transparent picture maker?
No, for most of tools in the market, you don't need to equip any eiditng skills to make picture transparent, but for Adobe Photoshop, it is more professional and requires certain learning curve.
Can I edit my image after the background has been removed?
Yes, most of them offers you more features in photo-editing, including changing background, among which iMyFone MagicPic is the best choice, since it supports bacth processing and background customization,and creates best-quality images.
Are there any free AI background removers available?
Yes, there are several free AI background removers available, including Remove.bg and more.
Wrap it Up
In conclusion, transparent picture maker is a great tool for anyone who wants to remove the background from their images quickly and accurately. This makes it ideal for creating product photos, social media graphics, and other marketing materials.The top 6 tools that we have discussed in this article are all great options, each with its own unique features, pros and cons.

Which one do you prefer? I am personally in love with iMyFone MagicPic, which can help you make picture background transparent effortlessly with good-quality cutout results, and supports various modes with batch processing, truly saving you from repetitive background removal work!
iMyFone MagicPic
Start to Bulk Remove Background Now.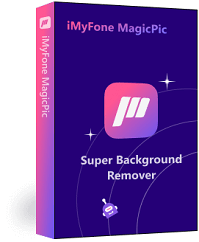 1,000,000+
people have downloaded it