Are you tired of spending countless hours manually removing the background from your photos? With the ever-growing need for eye-catching visuals, it's essential to have the right tools that can help you remove the background of your images quickly and efficiently. Luckily, several bulk background removal tools are available for both online and offline use. In this article, we'll explore the top nine bulk background removers for Windows, Mac, and Online platforms, along with their pros and cons, to help you find the best bulk background remover.
Say goodbye to tedious photo editing tasks with these top background removal tools for your PC, Mac, and the web!
Tips
Hunting for a free bulk background remover? Why not try
iMyFone MagicPic
to bulk remove 1000+ backgrounds 100% Auto with AI-powered Technology within no time.
Juts try it out free below!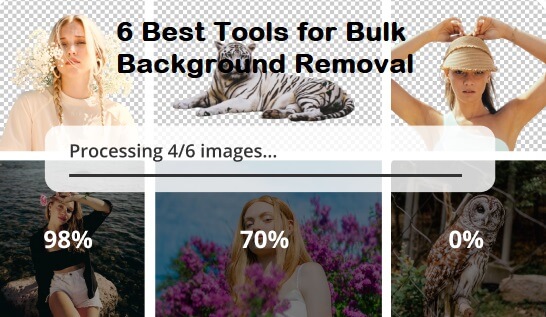 Part 1: Best Bulk Background Removers for Win/Mac/Online
iMyFone MagicPic is a powerful background removal and replacement tool that supports bulk background removal and replacement for images with just a few clicks. It uses advanced AI algorithms to detect and remove the background accurately, saving you time and effort. The tool is user-friendly and easy to use, making it a great option for both beginners and professionals.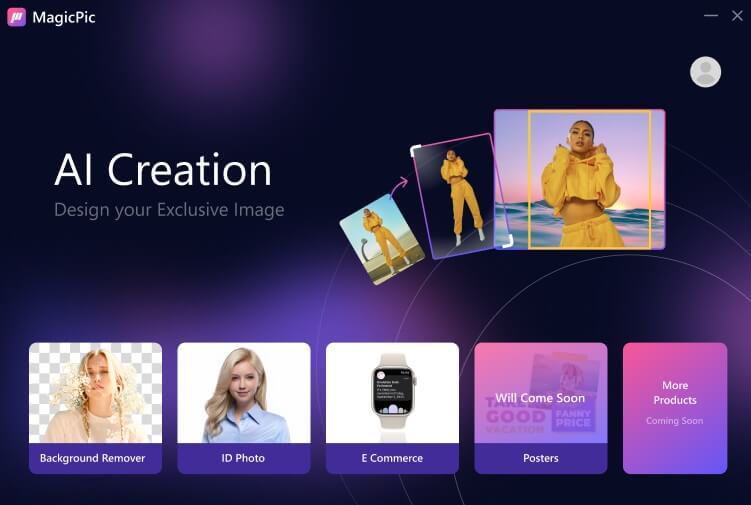 Available platform: Windows
Key Features:
User-friendly interface, requiring no learning curve.

Automatic background removal and replacement powered by AI.

Bulk bg removal feature to save your time.

Various modes, including portrait, product, generic, etc. to cover all your demands.

Huge background library to match your needs. It boasts various modes, including portrait, product, etc. to match your needs.

Fully customizable background to uleash your imagination and creativity.
Pros:

Qucik and easy.

Bulk processing multiple photos.

Supports manually details refinement to meet your unique needs.

Huge background library with a wide range of templates.

Supports uploading your own pic as the background.
Cons:

It's a new product, not so famous in the market.
2. Removal.ai
Removal.ai is another bulk photo background remover for Windows, which allows you to remove background automatically from multiple images, saving more time and increasing your productivity.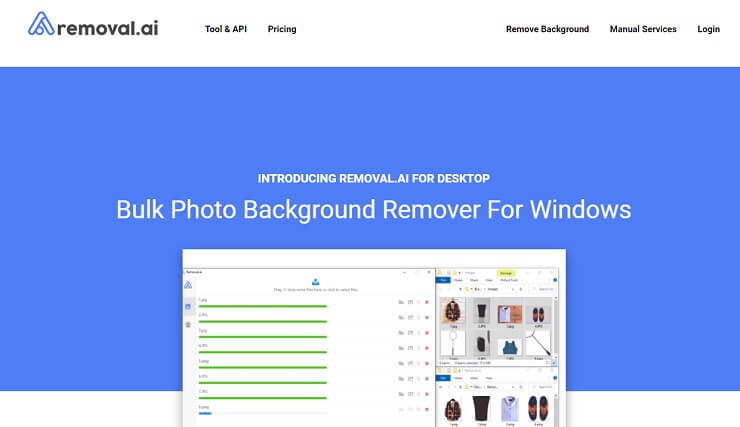 Available platform: Windows/Mac/Online
Pros:

Simple interface that makes it easy to use.

High-resolution results.
Cons:

The image outputs have been rated as low-quality.
3. Fotor
Fotor is a photo-editor that boasts bulk removing background feature, helping to save your time through cut out backgrounds of multiple images in one click.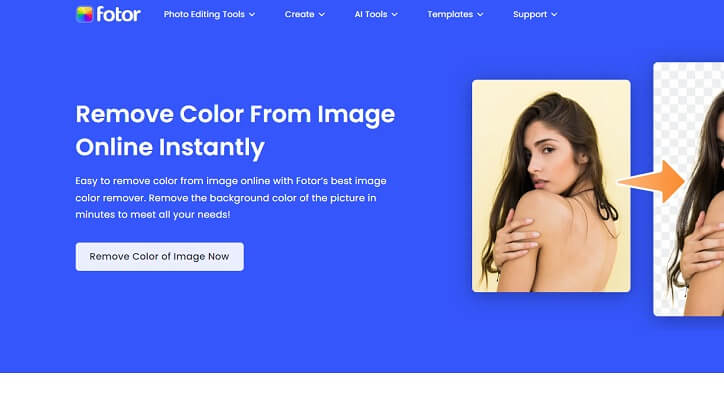 Available platform: Windows/Online/iOS/Android
Pros:

Offers other basic editing features.
Cons:

Not free to use.

The output results are not always accurate.
4. Clapping Magic
Clipping Magic provides quality results that are unmatched by other online bulk background removers. You can choose between manually removing the background or relying on the tool's AI-based automatic mode. The tool also provides additional editing features such as shadow improvement, image masking, and image resizing. However, the cost of Clipping Magic is $3.99 per image, making it one of the costliest tools on this list.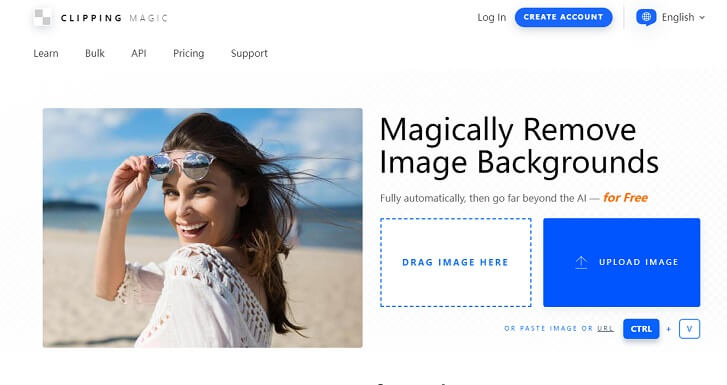 Available platform:Online
Pros:

Easy to navigate.

Boasts manually refinement feature.

Provides additional editing features.
Cons:

The cost is relatively high.
5. Slazzer
Slazzer is an online background removal tool that provides advanced features such as image editing, resizing, and more. It also offers advanced selection tools that allow you to select the area of the image that needs to be processed.
Available platform: Windows/Mac/Online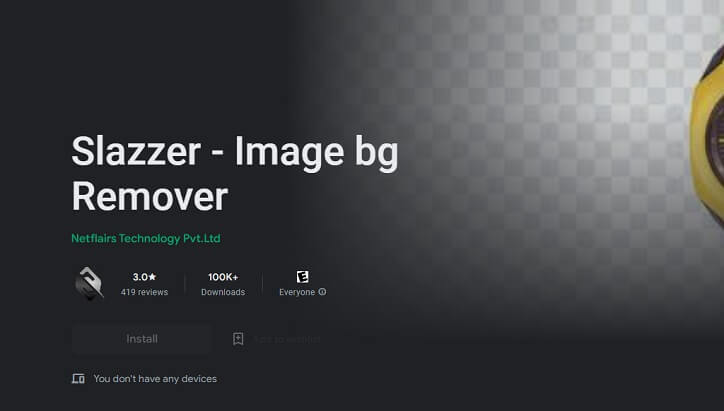 Pros:

Easy to navigate.

Advanced editing tools and selection.
Cons:

A bit costly.
6. Remove.bg
Remove.bg is a popular tool for removing background in bulk. It offers a simple and user-friendly interface that makes background removal a breeze. The tool provides high-quality results by using advanced algorithms that automatically detect the foreground and separate it from the background.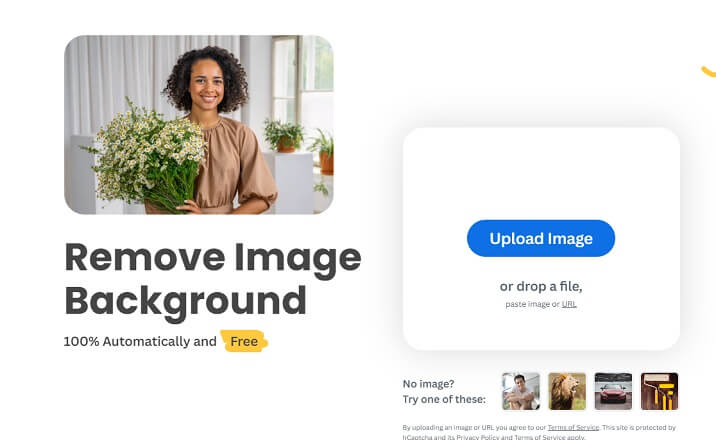 Available platform: Windows/Mac/Online/Android
Pros:

Easy to use.

It is available on multiple platforms.
Cons:

A bit expensive.

Not supports changing backgrounds.
Part 2: Comparison of their pricing and features
To help you choose the right tool for your needs, we've created a comparison sheet of the reviewed bulk background removers.
Tool Name
Pricing
Pros
Cons
Available platforms
iMyFone MagicPic
Free for basic plan
Huge background library, 1000+ bulk removal and replacement, custom background
Not so famous in market
Windows
Removal.ai
$0.13 per image
Easy to use
Relatively low quality results
Windows/Mac/Online
Fotor
Sarts at $7.19 per month
Offers other editing features
Output not always accurate
Windows/Online/iOS/Android
Remove.bg
$0.15 per image
Quick and easy to use
Costly
Windows/Mac/Online/Android
Clipping Magic
$3.99 per image

AI-based automatic mode, Advanced editing tools

Costly

Online

Slazzer
$0.20 per image
Advanced editing tools and selection
Expensive
Windows/Mac/Online
Part 3: FAQs about Remove Background Bulk
How do I use bulk background removers?
You can use bulk background removers by uploading your images and choosing the method of removal. You can also use various editing tools to refine the process and get the desired result.
Are there any limitations to using bulk background removers?
Although these tools offer advanced features, they may not always provide the 100% accurate results you are looking for. Additionally, some tools require payment which may not be ideal for everyone.
How much do bulk background removers cost?
Prices vary depending on the tool you choose. However, there are free bulk background removal tools as well as paid ones ranging from a few cents to $49.99.
Which app is bulk background remover?
iMyFone MagicPic is a bulk background remover that supports bacth processing 1000+ images accurately within short period of time.
Final Words
There you have it – the top six bulk background remover for Windows, Mac, and Online platforms. Each tool comes with its pros and cons, so choose the one that fits your budget, provides the features you need, and delivers the desired results. The right bulk background remover tool can help you save time and make your images stand out from the crowd.
Which one do you prefer to use? For me, I'd like to use iMyFone MagicPic that assit in saving my time for Ecommerce and increasing working efficiency with 1000+ batch backgruond removal and replacement feature. Go and try it out!
iMyFone MagicPic
Start to Remove and Change Background Now.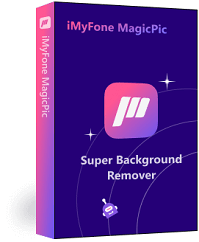 1,000,000+
people have downloaded it