In this era of social media, hardly is anyone saved from plagiarism. When you share your photos and videos on social media, it is impossible to protect them. The risk of your images being taken by others can never be called off. This is more than disappointing to see others using your work, especially when you put a lot of effort into creating professional-looking photos.
Right now, adding a watermark is the only reliable way to protect your photos from being used without authorization. On top of that, your initials, company or website name or logo used as a watermark offers you an opportunity to make an online recognition.
Since there are dozens of apps to help you add watermark on iphone/android, we will share only the best add watermark apps on iphone/android. So, save yourself from the inconvenience of doing extensive research and stay tuned:
Part 1:Best Add Watermark Software-iMyFone MarkGo
iMyFone MarkGo has been used for nearly all the purposes related to watermark editing, so if you want to add watermarks to your photo/video, you can easily use iMyFone MarkGo for better results. You don't have to worry about how to use it, as all the steps are mentioned down below. iMyFone MarkGo can also remove watermark from photo.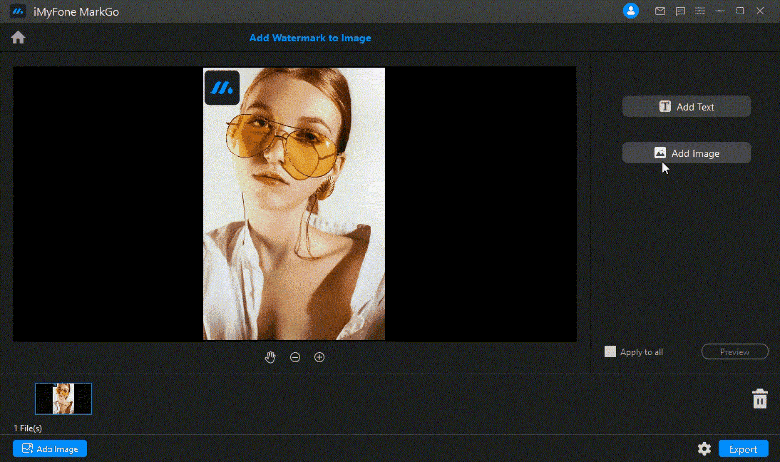 iMyFone MarkGo Guide:
Watch the video tutorial to learn more about MarkGo
Step 1: Upload the image or video
Click the Upload button and pick the image or video you plan to create a watermark.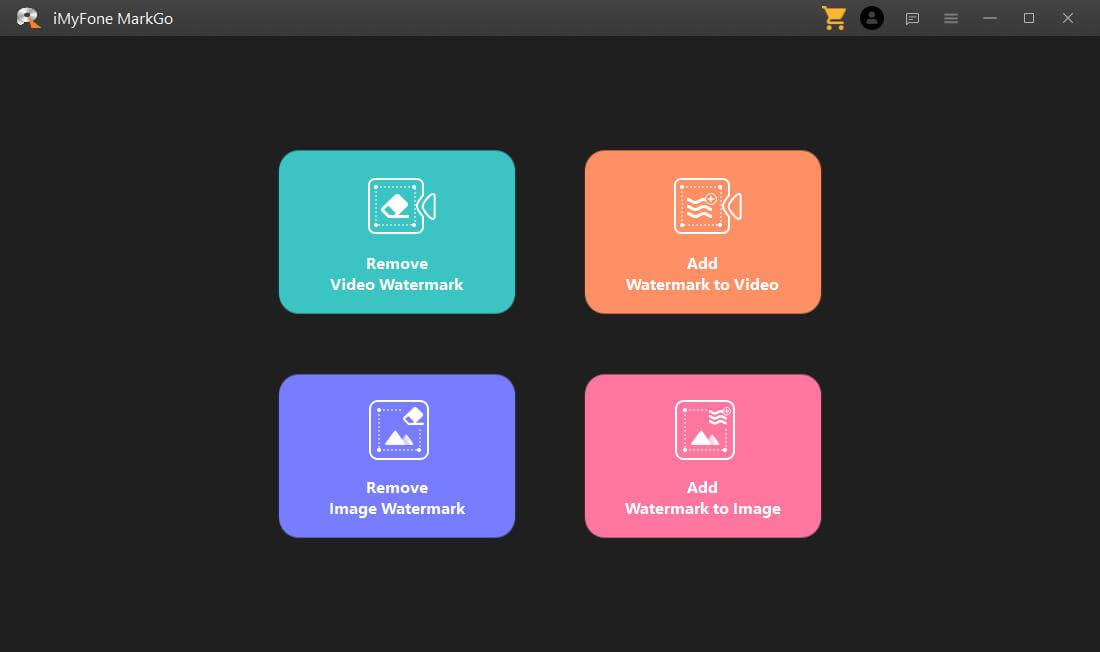 Step 2: Use add text/add image tool to add watermark area
click the add text/add image button to add watermark area,then you can drag the watermark area,you can also edit the text you want.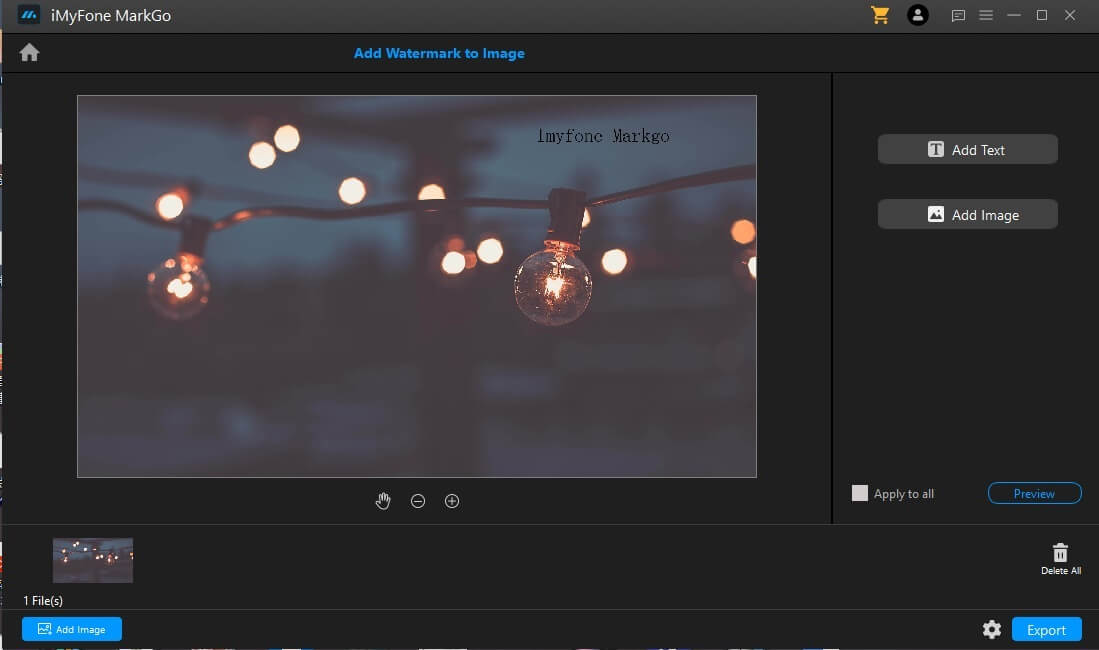 Step 3: Click the preview button
Now you have added the watermark successfully! Look into the details of your images and do slight adjustment.
Step 4: Export the video/image
After you already add the image/video watermark successfully,you can export it now.

Watch this video to see how to use MarkGo to add and remove watermark:
iMyFone MarkGo
Start to Remove Watermarks from Videos and Images Now.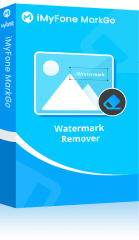 1,000,000+
people have downloaded it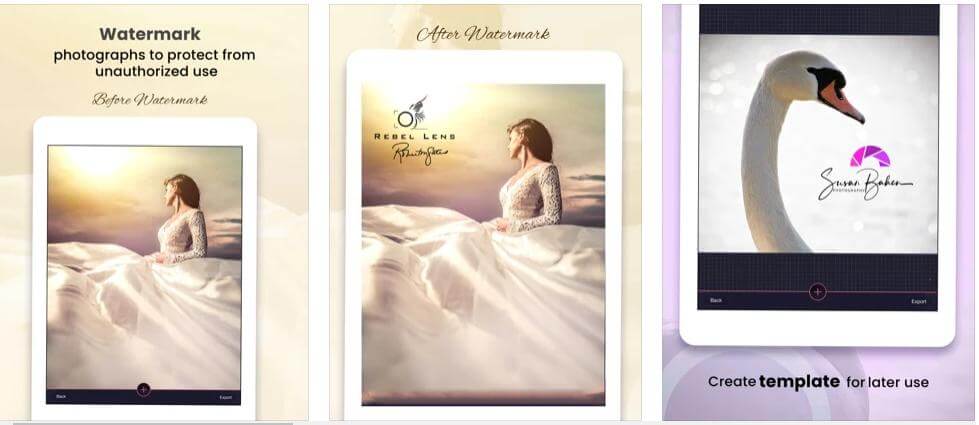 With 2 million downloads, eZy watermark is among the best add watermark apps for iPhone users.
eZy watermark has some powerful watermark tools to batch watermark more than a hundred pictures at a time. The app has an amazing collection of 150 fonts and creates watermarks with text, signature, QR code, trademark, logo etc. Alongside, it allows pen thickness adjustment while adding autographs to photos.
Just like a well-equipped and easy-going app, it allows you to import photos from the camera roll, Facebook or Instagram, along with impressive export options.
Price: Free (in-app purchases available)
Compatible: iOS 9.0 or later
How to Use eZy Watermark to Add Watermark to Your Photos on iPhone?
Step 1. Install the app on your iPhone and open the app
Step 2. Tap Single image or Multiple images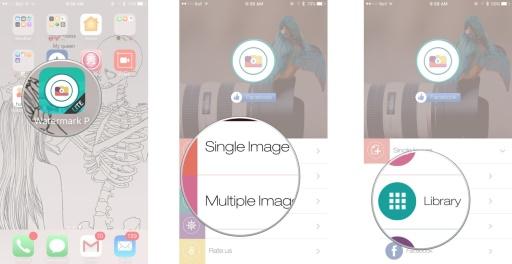 Step 3. Now select the source of the photo and choose the photo to watermark
Step 4. Add a new watermark or choose an existing watermark from the multiple add watermark options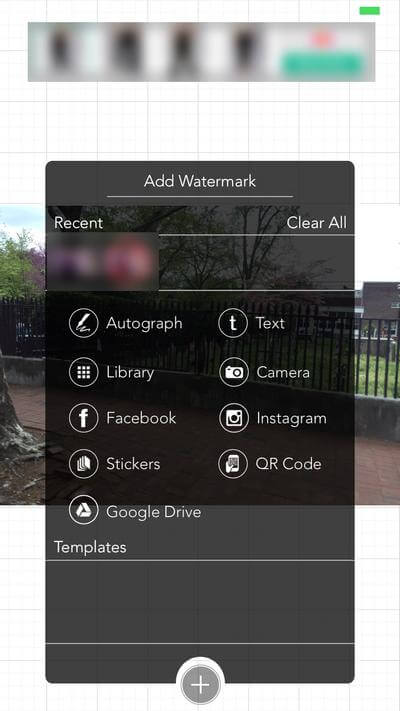 Step 5. Adjust the watermark and tap the checkmark icon on the bottom right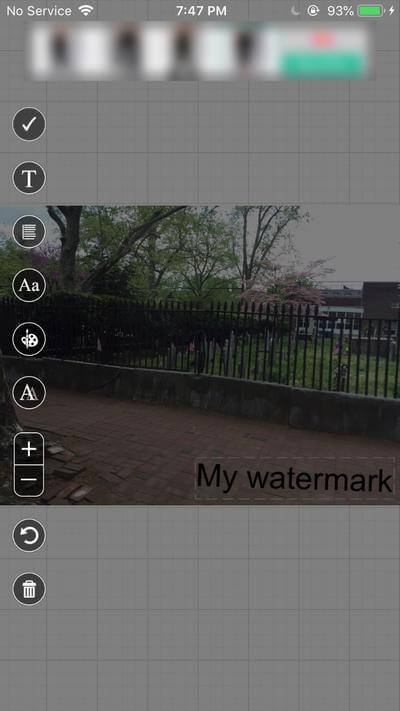 Step 6. Then select library from the screen, and your watermarked photo is saved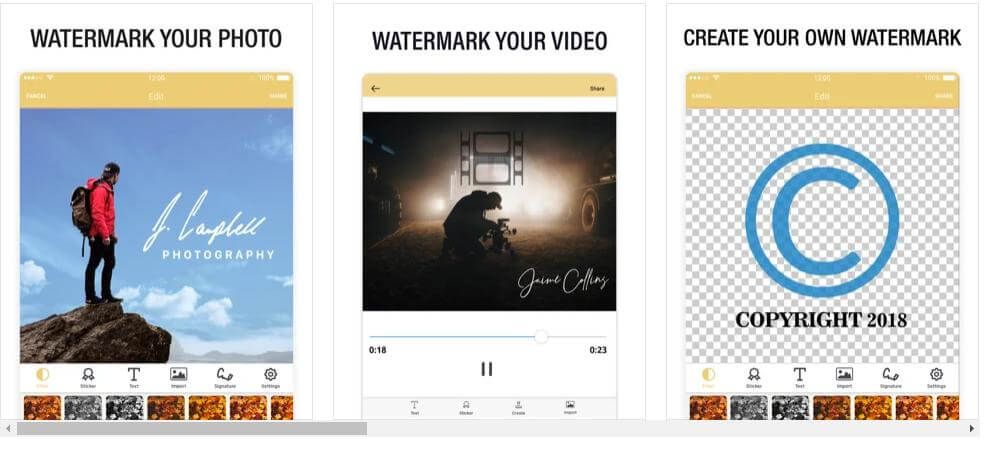 Another impressive yet easy to handle app is Watermark Photo: Add Copyright iPhone. You can choose readymade watermarks suggested by developers of the add watermark app or follow your own style. The app maintains the original quality of photos which.
Like an all-in-one app, it has clip arts, colours, text, and over 300 font options. Moreover, you can also add signatures to give a more personalized touch to your pictures.
Price: Free (Upgrade to premium features for $39.99/year)
Compatible: iOS
How to Watermark Your iPhone Photos with Watermark Photo?
Step 1. Download the app and open it
Step 2. Choose Watermark your photo from the menu and choose the photo you want to watermark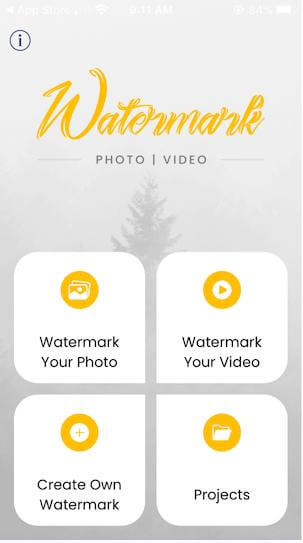 Step 3. On your photo, you can choose stickers and text to create a new watermark or use already existing logos by taping the import option.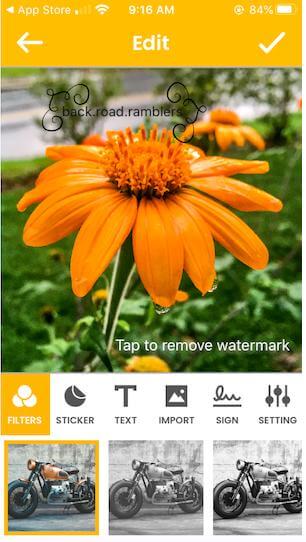 Step 4. You can now move the watermark with your fingers at a suitable angle and place. Once done, tap the checkmark to save the photo in the camera roll.
Remember that the app logo "Made with Watermark" always appears in the lower right corner of the photo in the free version. To remove it, you need to upgrade to a premium version or crop it from the photo.

If you are into adding watermarks to your photos, you must have tried this app. The app features amazing tools in its free version. Another great convenience with the app is that you can create a watermark and export that to elsewhere.
So, if you made a watermark that is a piece of art to be used on other pictures, you won't have to recreate it. Alongside, tools such as colour and size adjustment, opacity control, cropping work as great as in a proficient app.
Price: Free
Compatibility: Android
How to Watermark Your Android Photos Using Add Watermark?
Step 1. Download and open the app
Step 2. Tap Apply on images, then select the picture you want to add watermark to and press Done.
Step 3. Select Create Watermark to create a text watermark and type the text
Step 4. Or choose Select from gallery to add any image as a watermark
Step 5. Now, drag the watermark to your preferred place and tap the checkmark icon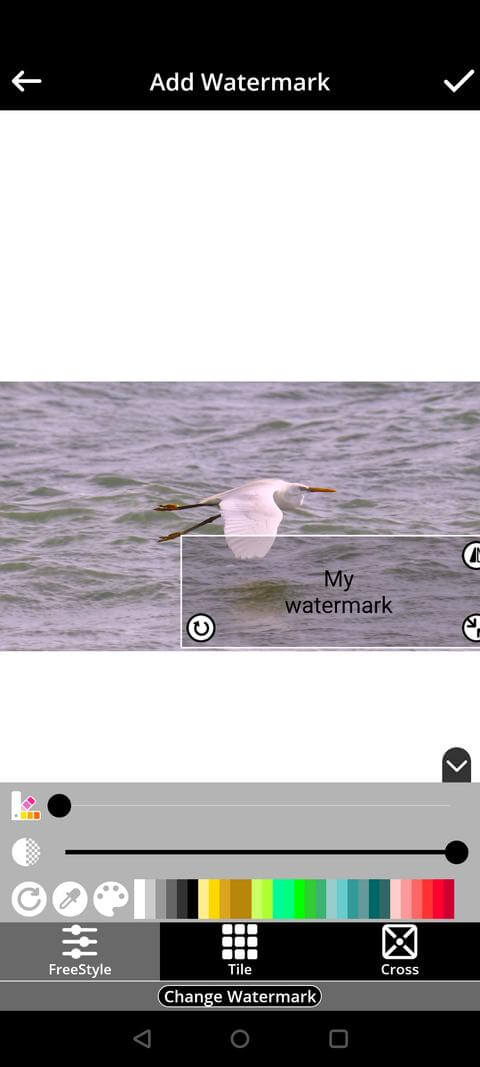 Step 6. Tap Save to save the watermarked photo in the gallery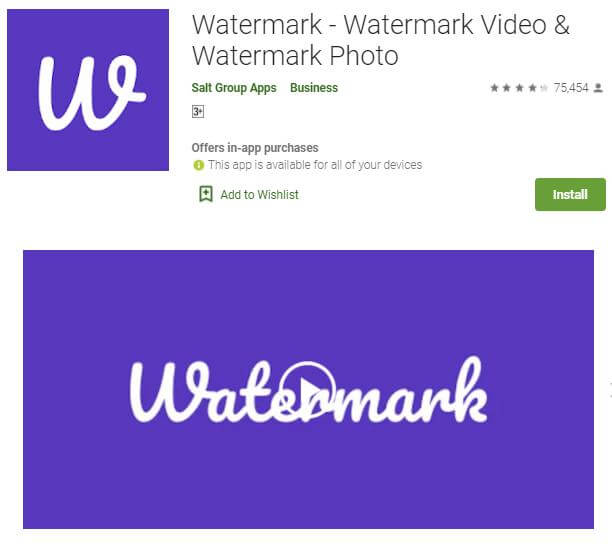 SALT Watermark is another simpler android app that can help you add watermarks to your images. Simpler in the fact that it focuses on text to make a decent watermark and doesn't have many options to add a logo as a watermark. So, if you are not much into fancy watermarks and want a simple and free app, give it a try.
Editing options such as resizing, cropping, colour controls all are available. Once done, you can share your watermarked photos to social media handles.
Price: Free
Compatibility: Android
How to Watermark Your Android Photos Using SALT Watermark?
Step 1. Download and open the app
Step 2. Choose the Photos option to select the image you want to watermark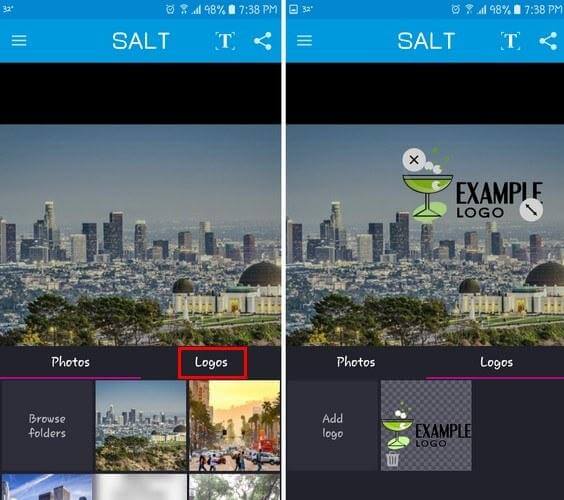 Step 3. Tap "T" on the top right to add text. Change the text font or bold or italicize it by tapping the respective options.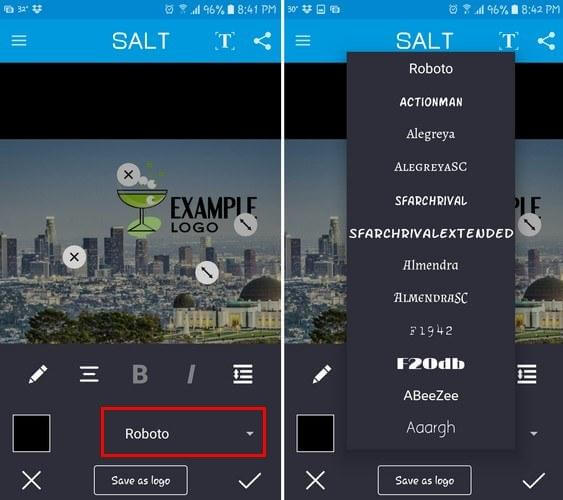 Step 4. Tap the checkmark icon to save the watermarked picture
Part 6: FAQs About Creating Watermarks for Photos
Here are some questions about the watermark apps that are asked by people who wanna use them.
Q1: Which Is the Best Free Watermark App For iPhone?
eZy Watermark is the best free app for iPhone
Q2: Is There Any Difference Between Watermark and Logo?
Watermark is the simpler translucent text or image to protect the image. You can place a logo as a watermark over the image too.
Q3: Where Should Be the Watermark on Image?
It depends on various factors, such as preventing theft or brand recognition. If your main purpose is to prevent theft, you can add it closer to the centre, and if it's for brand recognition, you can place it anywhere it's visible.
Conclusion
Whether you intend to share some inspirational photo or professional work on social media, never forget to protect your work by adding a watermark. You can use the third-party apps mentioned in our guide to add watermarks to your photos.
And for the add watermark to video on iphone, no tools can match the simplicity yet the high-quality performance of iMyFone MarkGo. Download it today and create your videos.
iMyFone MarkGo
Start to Remove Watermarks from Videos and Images Now.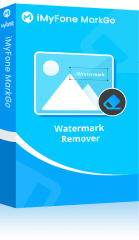 1,000,000+
people have downloaded it