Often, we need images from the internet for our personal and non-profit purposes. However, we cannot call those images ours because of the presence of a watermark on them. Although removing watermarks is against ethics to some extent; however, sometimes it becomes essential for non-profit consumption.
Introducing you to the most efficient and handy solution, i-e Apowersoft watermark remover. It is a watermark removing software, available online. The service it provides is free of cost. Above all, Apowersoft erases watermarks efficiently than others. So without any further delay, let's explore the efficient watermark removing tool in detail.
Part 1: iMyFone MarkGo -The Best Apowersoft Watermark Remover Alternative [Editor's Choice]
There come many options other than Apowersoft. However, experts suggest going for iMyFone MarkGo because it is the best tool to get rid of watermarks without doing any hard work.
It's a versatile software that goes for both iPhone and Android devices. Let's check out how to use it.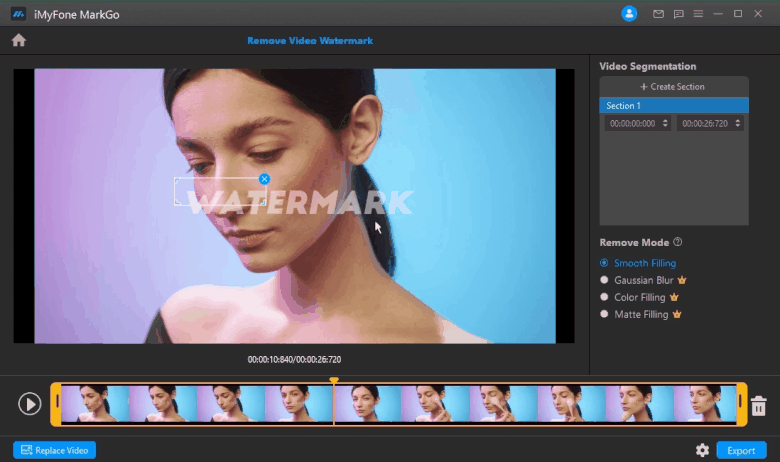 Step#1: Install iMyFone MarkGo
To remove the watermark from your video, download iMyFone MarkGo on your Windows/Mac device and open it.
Step#2: Select the Task you want to perform and Upload the Image/Video
iMyFone MarkGo lets you perform the following four tasks that you can see on the interface. Choose the task you want to perform and then upload the image/video from your storage.
Watch the video tutorial to learn more about MarkGo
Step#3: Click on the "Remove Watermark" tab
On your left panel, you'll see a "Remove Watermark" sign. Click on it and drag the mouse pointers on the particular watermark area.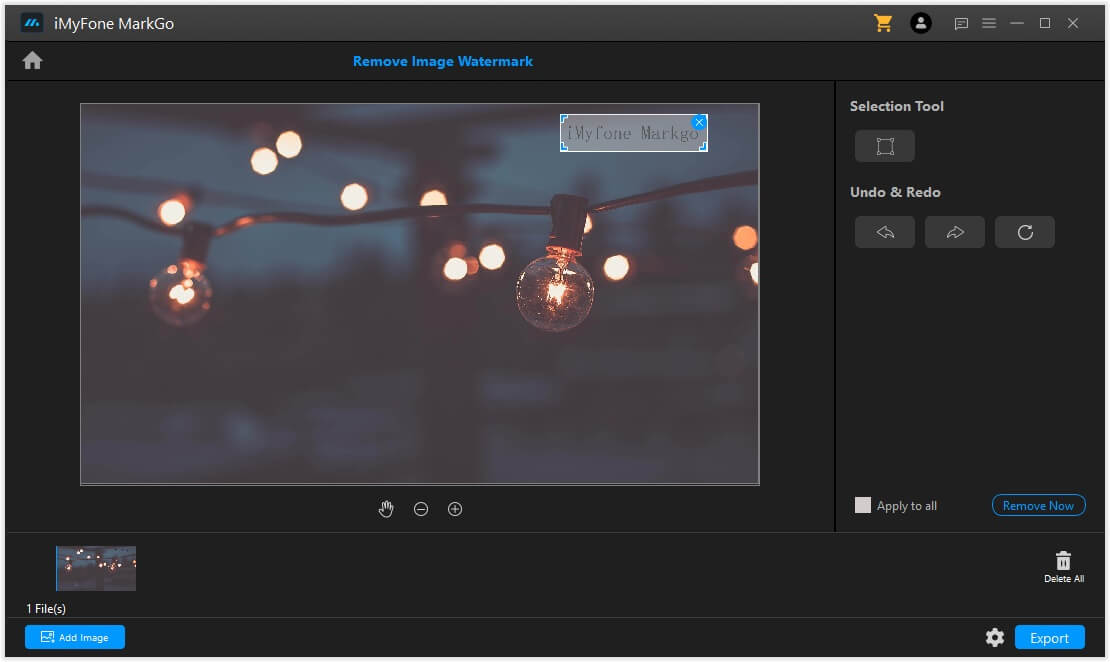 Step#4: Adjust the Ratio
Adjust the ratio of the watermark you want to remove, erase the sign, and then save it in the desired location path.
What Is It That We Like About It?
iMyFone MarkGo is undoubtedly one of the most professional tools for rapidly removing watermarks from your videos. It has many valuable editing features that users can avail for professional editing.
This application not only removes the watermark but also assists you with the following functions.
Both novices and professionals may use it, as it is easy to use and is compatible with Mac and Windows devices.

It also enables users to add watermark to their images and videos for copyright purposes.

It readily removes watermarks from your images and videos in just one click.
People Who Liked this Content Also Liked
Best Watermark Remover Online for Photo / Video >>
Useful and Handy 123rf Watermark Removers >>
How to Remove the TikTok Watermark: On Desktop, iPhone, and Android >>
Part 2: How To Use Apowersoft Watermark Remover?
Apowersoft Watermark Remover
It is essential to secure the copyright of an image on one side; it is also essential to retain the value of the image on the other side. With this thought, the developers introduced the Apowersoft watermark remover on January 29, 2019. Apowersoft specializes in removing watermarks, stamps, and logos with just a few clicks.
Suppose you are not tech-savvy, you can still use it as it comes with a user-friendly procedure. Apowersoft can get rid of watermarks in a most efficient way that makes it a top choice for professionals. You probably are thinking about how to use it. Relax. We will elaborate on a step-by-step procedure in the coming discussion. However, before that, let us take a look at some of its excellent features.
Features:
Compatible with all image formats

You can edit multiple photos in one click

It comes with a user-friendly interface

Easy to follow

No need to download

Efficient and free
Whether the image or video is PNG, JPEG, GIF, PSD, WEBP, or PXZ, go to Apowersoft Tool and get rid of the obnoxious watermark right away online. One by one, carry out the instructions.
Step#1: Launch Apowersoft Water Remover
Open Apowersoft software online on your browser and click on the "Remove Watermark from the Image" tab.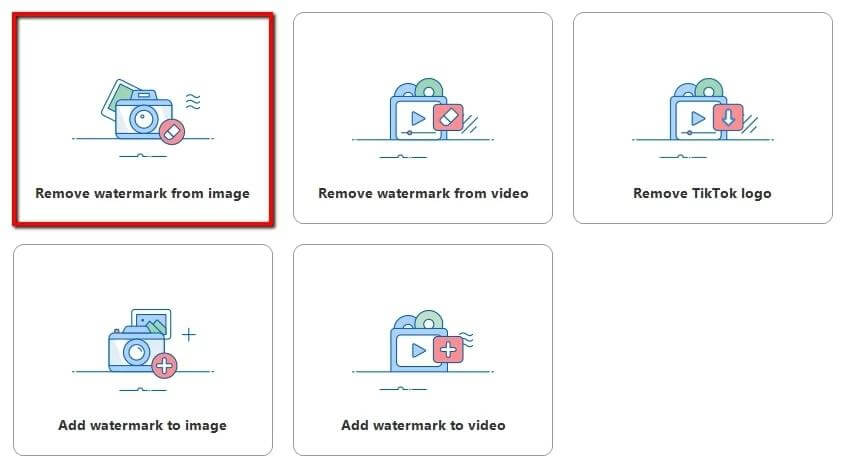 Step#2: Insert Image/Video
Insert file you want to edit from the left panel of your screen.
Step#3: Remove the Unnecessary Part
After the photo has been imported, use the selection tools to highlight the watermark regions you want to remove.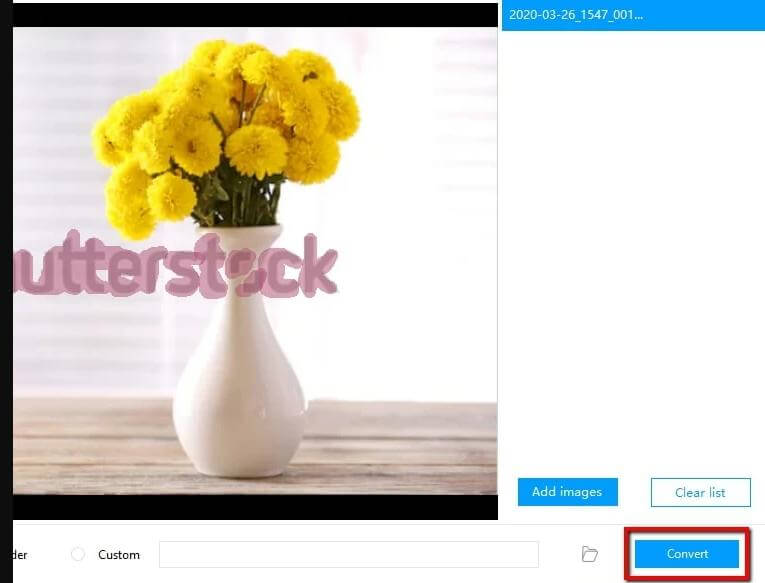 Step#4: Save and Exit
Once the watermark disappears, save the file in desired location path and exit.
Why Should You Use Apowersoft?
When it comes to removing watermark from images, there are many options available online, but only a few of them works. In such crises, a user doesn't know where to go. But Apowersoft comes as the most efficient help.
A user cannot get anything better than this. It allows you to edit any image/video (all formats) within 4 easy steps. It does not require any technical background, so you don't need to be tech-savvy for this. Even a kid can remove the watermark himself.
Usually, watermark removal costs you a lot, but the icing on the cake is that Apowersoft is entirely free. Apowersoft watermark remover free download makes it the ultimate choice of users globally.
A user-friendly interface, economical, easy, and efficient is the most persuasive reason to use Apowersoft.
Part 4: Frequently Asked Questions about Apowersoft Watermark Remover
1. Is Apowersoft Watermark Remover Free?
Yes, totally! Apowersoft watermark remover free download has made it convenient for everyone out there. You can edit hundreds of images without paying a dime, which makes it the best tool around. Above all, it is easy and quick. So if you are on the go, use Apowersoft to make your work done.
2. Is Erasing Watermark Illegal?
Not exactly. It depends upon your motive behind it. If you are removing it for a non-profit personal cause, then it's not illegal. However, infringement of copyrights is illegal under Section 1202 U.S Copyright Act.
3. Is Apowersoft simple to use?
Yes, Apowersoft is the most straightforward and most efficient approach to get rid of the watermark. Apowersoft watermark remover works in three simple steps,
As a result, it's convenient and doesn't necessitate any technical knowledge.
4. What Is Apowersoft's Legal Status?
Yes, Apowersoft is a legal program. All of the products and features are legal and permissible to use. That is why millions of people use it all around the world to edit their photos. As a result, feel free to utilize it.
Part 5: Apowersoft Review and Apowersoft Coupon Code
WANGXU TECHNOLOGY (HK) CO., LIMITED is a company located in HongKong, which developed our brand of Apowersoft. Since our establishment in 2010, we have long been committed to providing simple, creative and easy-to-use software to people around the world. Our tools allow users to make innovative digital content via mind mapping, screen capturing, audio video recording, video creation and multimedia conversion in their daily life and works. Besides, our software solutions also cover mobile transfer and management, PDF conversion, image background removing, data recovery, etc.
You can check apowersoft.com review on trustpilot.com.
There are also many apowersoft coupon codes, you can find some good deals for apowersoft.
But i dont recommend use apowersoft, you can try filme.imyfone.com for a better alternative.
Final Words
The usefulness of a watermark in preventing copyright infringement cannot be overstated. That is why e-commerce experts use it to prevent theft. However, watermarks might be irritating because they detract from the image's beauty.
As a result, we've brought Apowersoft watermark remover and iMyFone MarkGo for you after conducting extensive research, reviewing testimonials, and consulting experts. They are the most reliable and practical tools for eliminating the watermark that is used all over the world.